moe. has announced that it will cap its already packed summer schedule with a 2-night run at Music Box at the Borgata in Atlantic City, NJ on August 4th-5th. The run will follow an extensive 17-date tour that will wind its way across the Midwest in June, and resume for a string of east coast dates in mid-July, culminating at The Caverns in Pelham, TN on July 22nd. A special artist pre-sale will begin tomorrow, Wednesday, May 24th at 10am ET – click here for more information. Tickets go on sale to the general public this Thursday, May 25th at 10am ET. For ticketing and show info, please visit https://moe.org/tour
 
moe. is gearing up for their annual appearance at the Summer Camp Music Festival in Chillicothe, IL this weekend, and will return to the road next month with a 2-night run at the Saranac Brewery in Utica, NY on June 9-10. The tour follows the return of guitarist Chuck Garvey to the road following his recovery from a stroke last year, as well as the permanent addition of keyboardist Nate Wilson to the band. The band has been receiving rave reviews throughout the year, with Music Fest News reporting "Every member of the band was on fire all night long," and Grateful Web adding, "moe. is back and playing better than ever."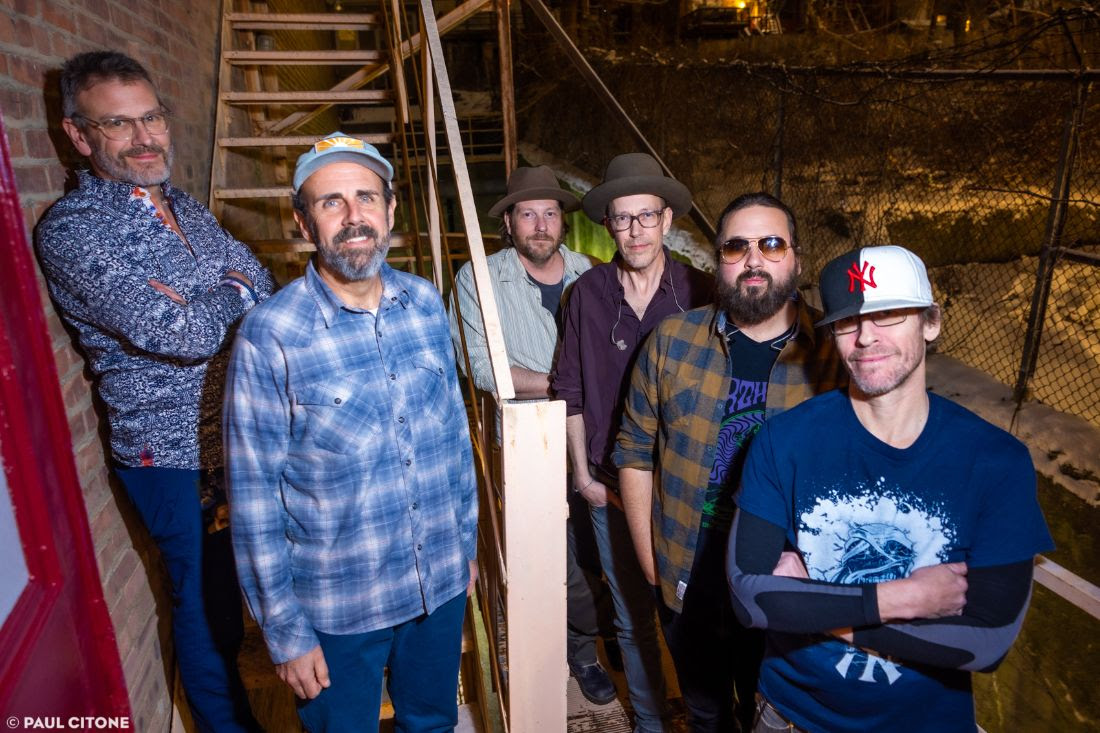 moe. is a one-of-a-kind band that has never been easily categorized. Their sonic adventurousness and tongue-in-cheek humor are distinctly and undeniably their own. Praised by American Songwriter for their "mind-bending musicality," moe. is treasured for their mesmerizing musical synergy, unfettered showmanship, and smart, resonant songcraft.
moe.'s longevity is no doubt due to the family spirit shared between its members and its engaged fanbase, the Famoe.ly, a bond that has been fortified through decades on the road. moe. has performed innumerable headline tours, international festival sets, music-themed cruises, and sold-out shows alongside countless household-name artists. They've also promoted and headlined multiple festivals of their own, including snoe.down and moe.down. The band's vibrant blend of inventive musicality and genre-blurring is on full display on two recent releases, their 12th studio album, 'This Is Not, We Are,' and the 'Not Normal' EP.
moe. is Al Schnier (guitar, vocals) * Chuck Garvey (guitar, vocals) * Rob Derhak (bass, vocals) * Jim Loughlin (percussion, vibes) * Vinnie Amico (drums) * Nate Wilson (keys)
moe. US Tour Dates
Thursday, May 25th-Sunday, May 28th – Summer Camp Music Festival – Chillicothe, IL
Friday, June 9th – Saranac Brewery – Utica, NY
Saturday, June 10th – Saranac Brewery – Utica, NY
Thursday, June 15th – Meow Wolf – Santa Fe, NM  
Friday, June 16th – Red Rock Amphitheatre – Morrison, CO^
Saturday, June 17th – Red Rock Amphitheatre – Morrison, CO^
Tuesday, June 20th – Pub Station Ballroom – Billings, MT  
Wednesday, June 21st – Center for the Arts – Jackson, WY  
Thursday, June 22nd – The Wilma – Missoula, MT  
Friday, June 23rd – Pine Creek Lodge – Livingston, MT  
Saturday, June 24th – Pine Creek Lodge – Livingston, MT  
Monday, June 26th – Knitting Factory – Boise, ID
Tuesday, June 27th – Commonwealth Room – Salt Lake City, UT  
Thursday, June 29th-Sunday, July 2nd – High Sierra Music Festival – Quincy, CA
Wednesday, July 12th – Oceanfront Concert Series – Virginia Beach, VA [FREE SHOW]
Thursday, July 13th – Bottle & Cork – Dewey Beach, DE  
Thursday, July 13th - Saturday, July 15th – 4848 Festival – Snowshoe, WV
Friday, July 14th – Penn's Peak – Jim Thorpe, PA  
Sunday, July 16th – Neighborhood Theatre – Charlotte, NC  
Tuesday, July 18th – Miller Theater – Augusta, GA  
Thursday, July 20th – The Windjammer – Isle of Palms, SC  
Friday, July 21st – Avondale Brewing Co. – Birmingham, AL  
Saturday, July 22nd – The Caverns – Pelham, TN
Friday, August 4th – Music Box at the Borgata – Atlantic City, NJ
Saturday, August 5th – Music Box at the Borgata – Atlantic City, NJ
Friday, September 1st – Lowell Summer Music Series – Lowell, MA
^ with Umphrey's McGee