The Wellmont Theater, located in the sprawling New York City suburb of Montclair, NJ, hosted moe. last Saturday, January 21, 2023 for an evening of exploratory rock and roll. This show marked the fourth time the band has played at the Garden State venue. This was also the fourth show back for guitarist Chuck Garvey, who suffered a stroke in late 2021. Garvey looked excited to be playing, and the fans were certainly thrilled to have him in the line up.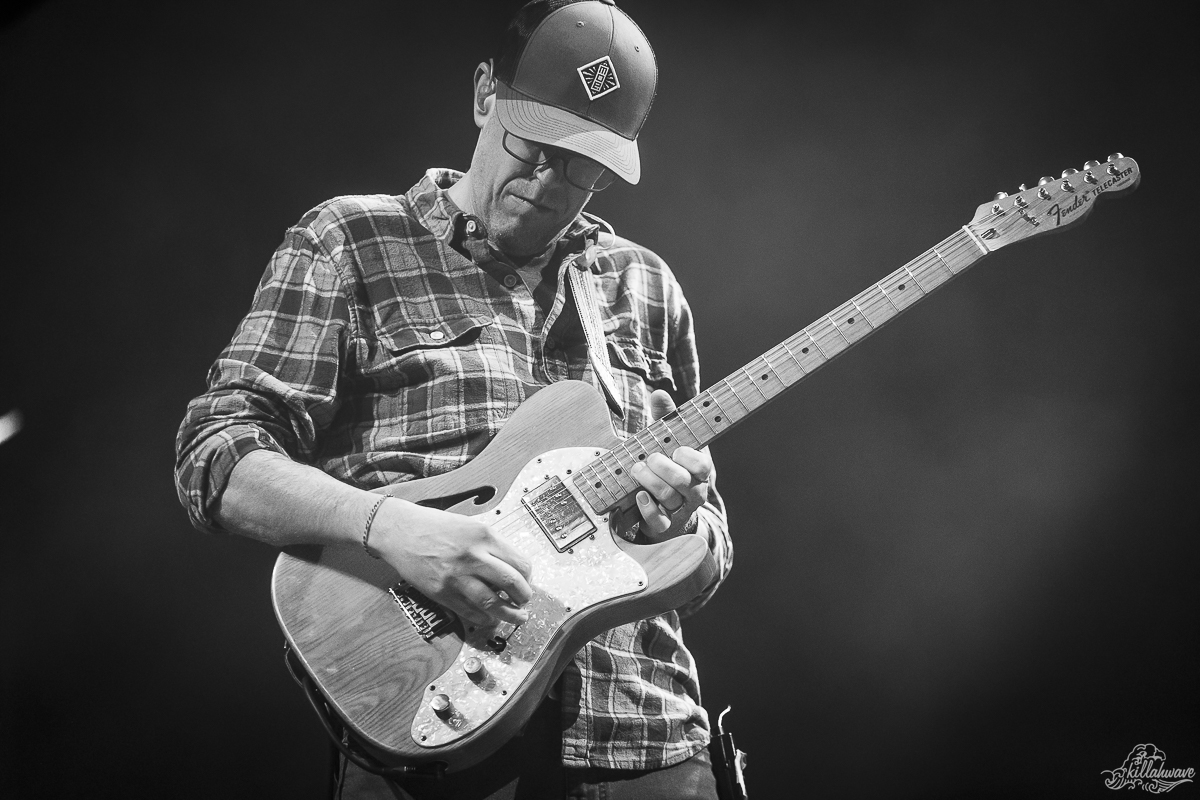 This evening's show began with "Happy Hour Hero," and the band looked out with delight as they played this familiar tune one moe. time. Multi-instrumentalist and new comer Nate Wilson demonstrated his range early with a flute solo during "Mar De Ma." This groove sailed into a melodic, nineteen minute "George." Wilson added a nice keyboard solo that eventually turned into Garvey unleashing raging tension and release on the guitar.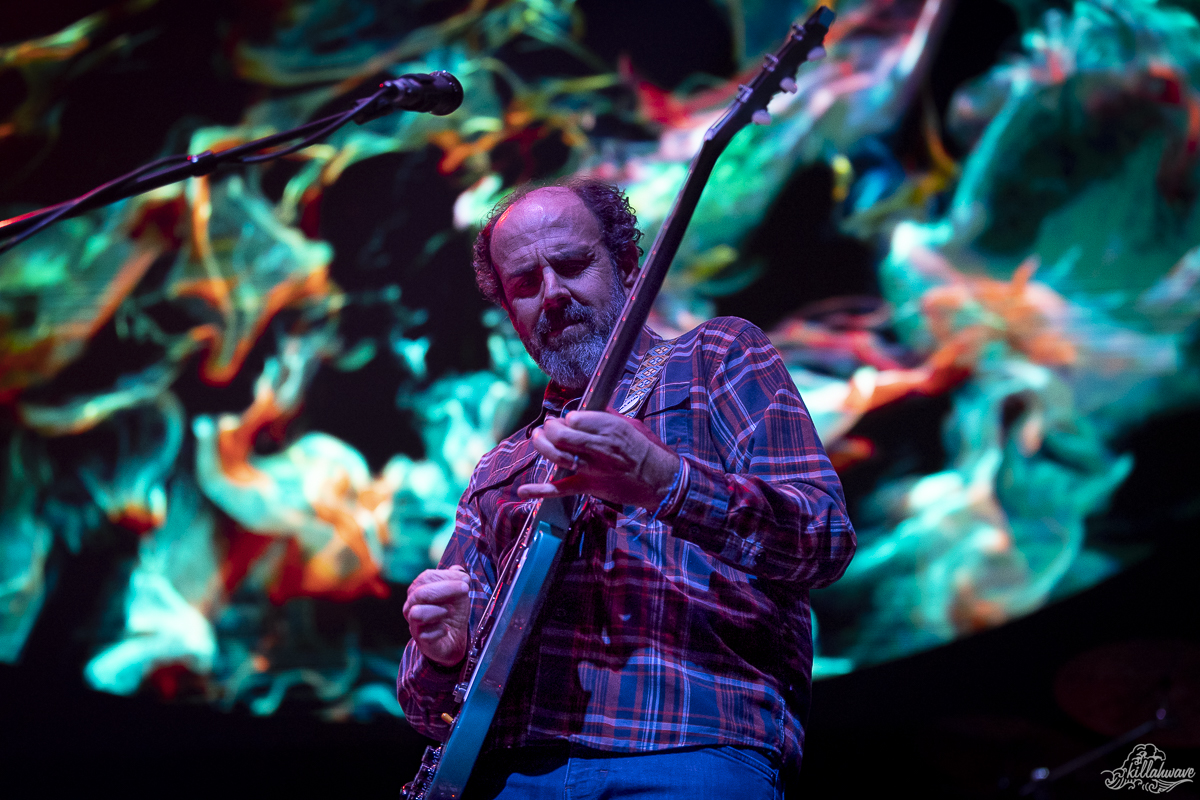 "Jazz Cigarette," from their album This is Not, We Are, was led by the song's percussive heavy rhythms, and especially percussionist Vinnie Amico. Bassist Rob Derhak lent his vocals for another vintage tune, "Nebraska," released in 1998 on Tin Cans and Car Tires. A bluesy vibe ensued during the next tune, "Mexico," as well as a dual guitar jam that proved Garvey is back. This smoothly segued into a first time played tune by Crosby, Stills, Nash and Young: "Long Time Gone," and also served as an ending tribute to the recently deceased rock-n-roll legend, David Crosby.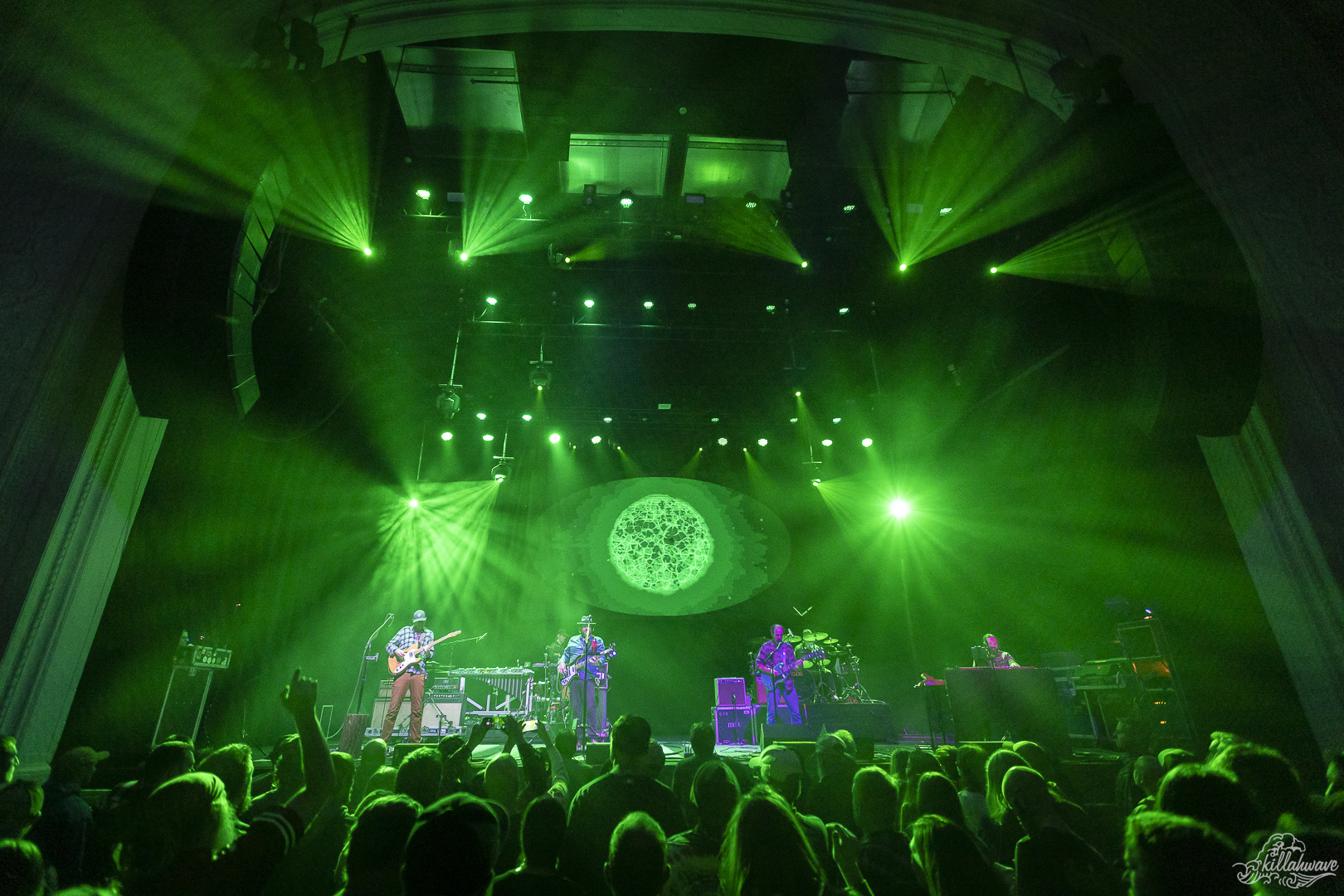 After a short break, the band returned for set two. Guitarist Al Schnier was armed with a double neck electric guitar, in order to play "Fearless" by Pink Floyd, last played by this Upstate New York based squad at Summer Camp on August 21, 2021. This tune quickly morphed into "Starship Trooper" by Yes, and played only the second time ever. This quintet then put more fuel on the dance party's fire as they transitioned into a twenty three minute version of the quintessential "Meat." Derhak was the star in this dark, prog rock exploration.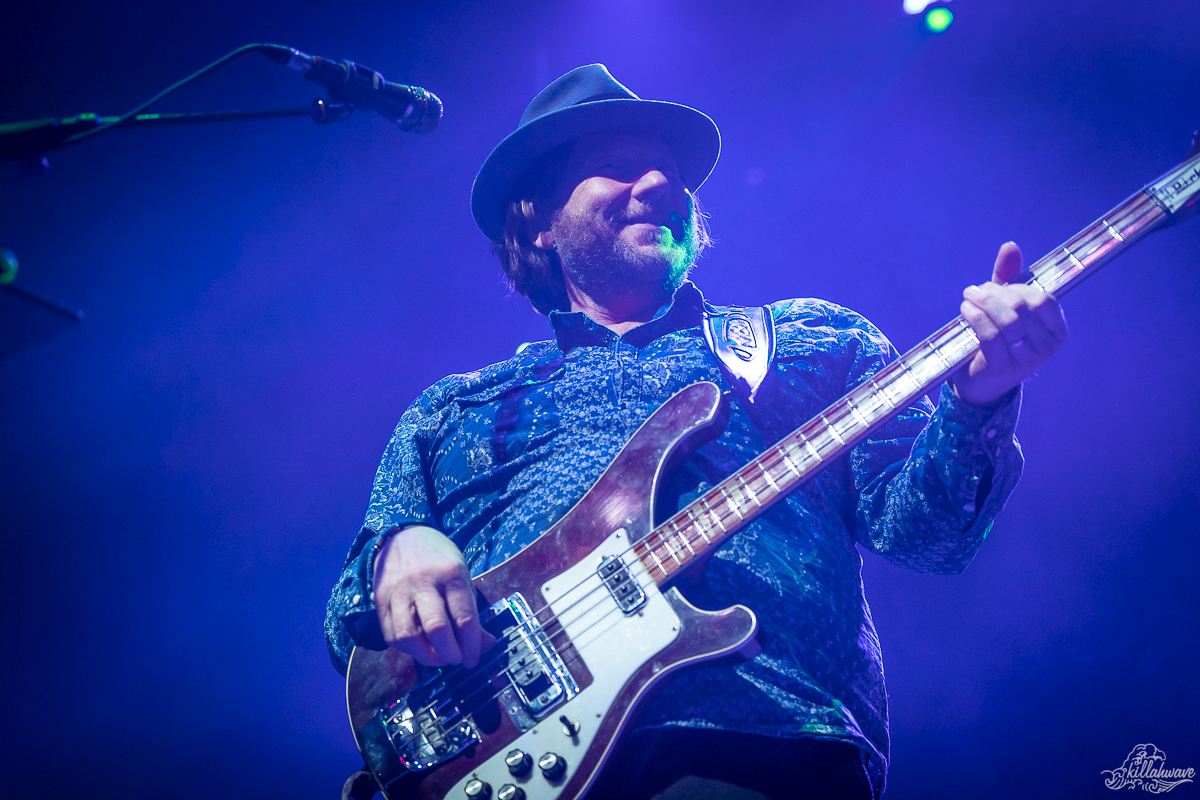 Another classic moe. tune followed, with Fatboy's "Yodelittle." The twenty two minute jam expanded in many directions, though eventually found it's way into another iconic song from this great band, "Rebubula." A stellar transition found the music in yet another old school moe. song, "Buster," which included on point drumming from drummer Jim Loughlin. The band nailed the composed sections, and brought the set home by heading back into "Rebubula."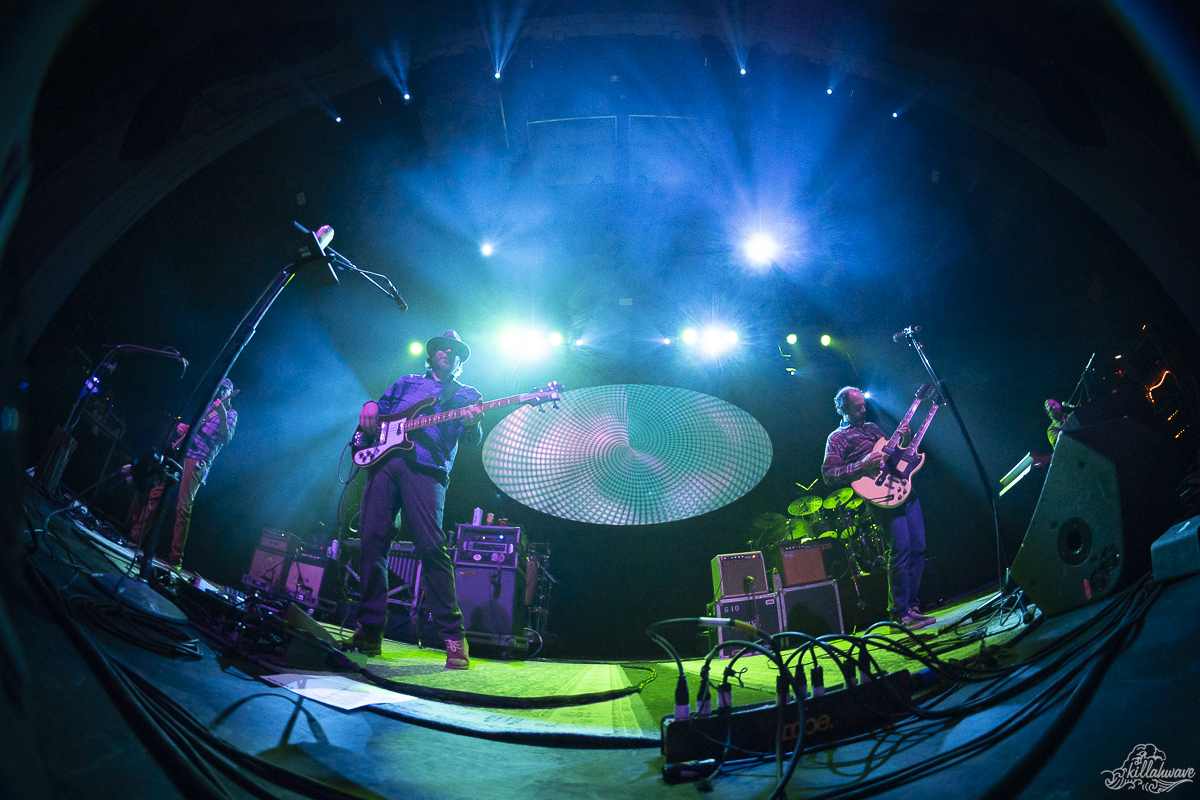 The band stepped off stage, and returned for a final tune. Schnier made several announcements about birthdays, engagements, etc, before heading into the complex "Seat of My Pants." The band teased "On Broadway," with the crowd singing a lyric from the chorus of "On Broadway," before closing out this high energy affair with a dark bang.
Moe., along with Garvey, is back on tour this winter. They perform next at the The State Theater in Portland, Maine on February 17, 2023. Head on over to their tour page for more details about the rest of the tour.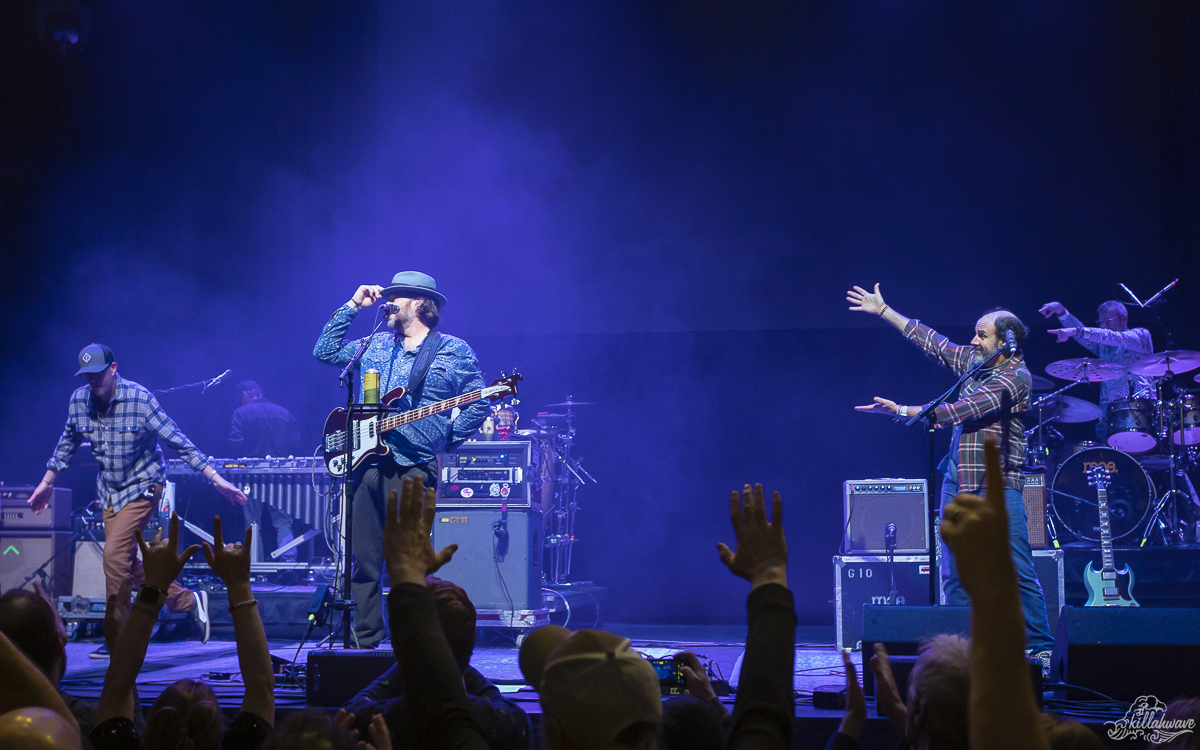 Check out more photos from the show!
Set One
Happy Hour Hero, Mar De Ma > George, Jazz Cigarette, Nebraska, Mexico > Long Time Gone1
Set Two
Fearless2 > Starship Trooper3 > Meat, Yodelittle > Rebubula > Buster > Rebubula
Encore
Seat of My Pants
Notes
1. First time played song by Crosby, Stills, Nash and Young
2. Pink Floyd
3. Yes