Moonalice, the long-time San Francisco Bay Area improvisational band of masterfully skilled characters led by Roger McNamee, triumphantly played the starring role in the famed Bandshell at Golden Gate Park on December 18 at a celebratory event dubbed, "HOWL: A Collective Cathartic Release Under the Last Full Moon of 2021."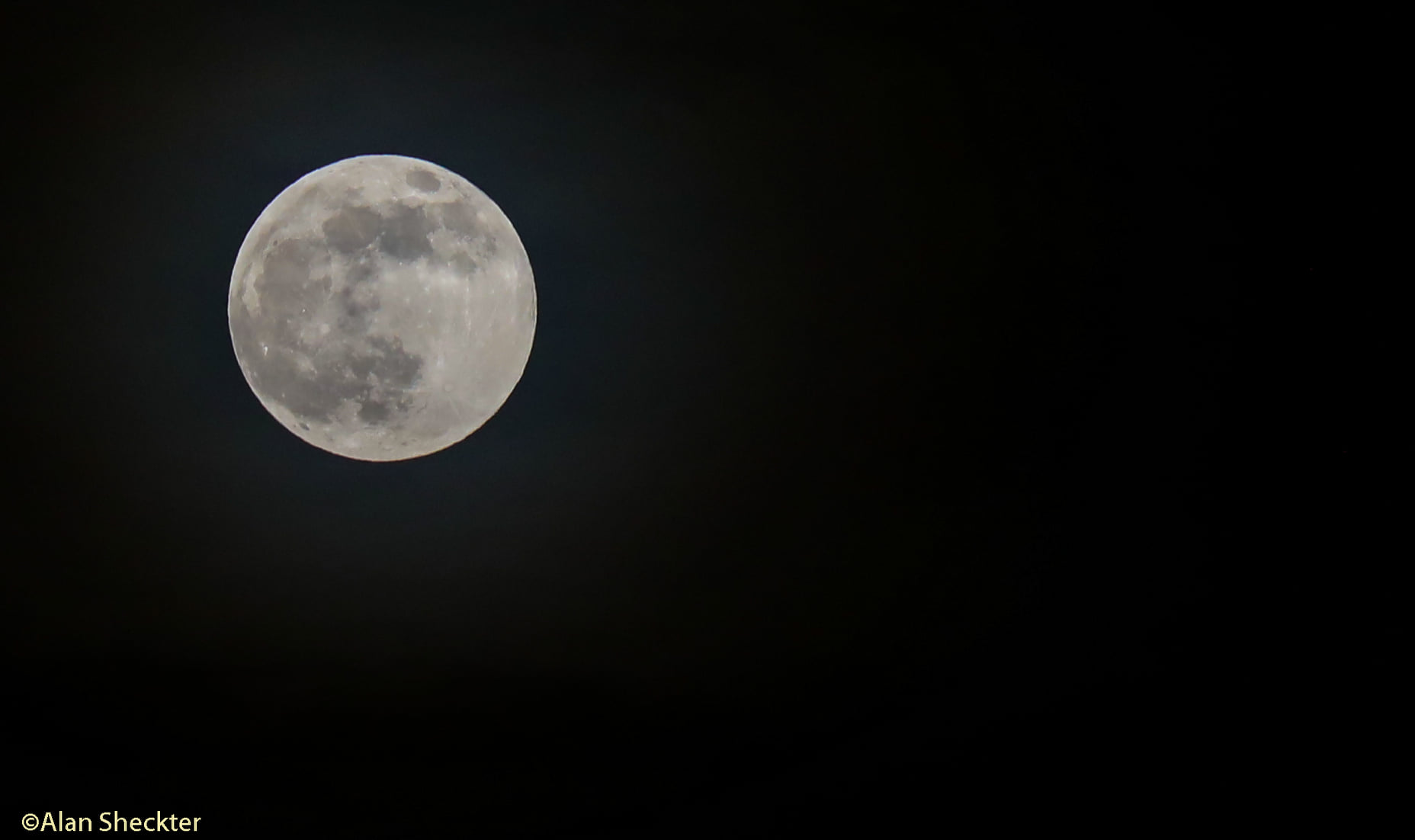 "Tonight is the last full moon of 2021; it is one of the shortest nights of the year and one of the coldest. In short," McNamee said while displaying a broad smile, "perfect conditions for an outdoor concert in Golden Gate Park."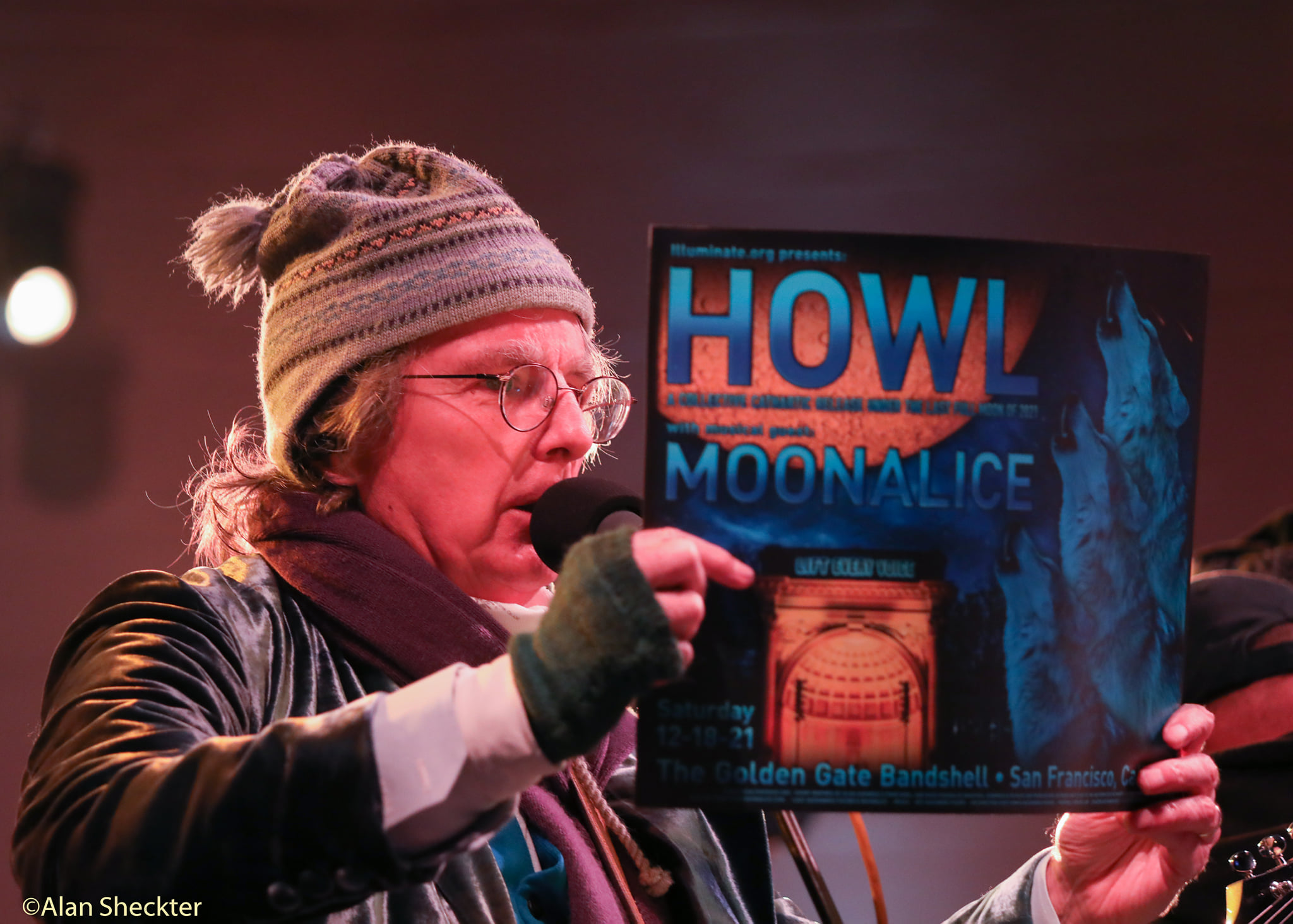 A convergence of several serendipitous factors came together during the two-hour show, featured a few first-time-ever performances amid the band's soulful, psychedelic-flavored treatments of 17 songs.  
First, the event, which was inspired by "Howl," the famed poem that so-called "Beat poet" Allen Ginsberg wrote and first read in public in San Francisco in 1955, and that shocked many with its provocative language and phrasings. Illuminate.org, the show's creator, streamed the full text of "Howl" in giant letters on the outside facade of the park's adjacent de Young Museum while also transmitting a delightful array of dancing digital lights onto the bandshell and surrounding trees. Illuminate's mission is to "rally large groups of people together to create impossible works of public art that, through awe, free humanity's better nature."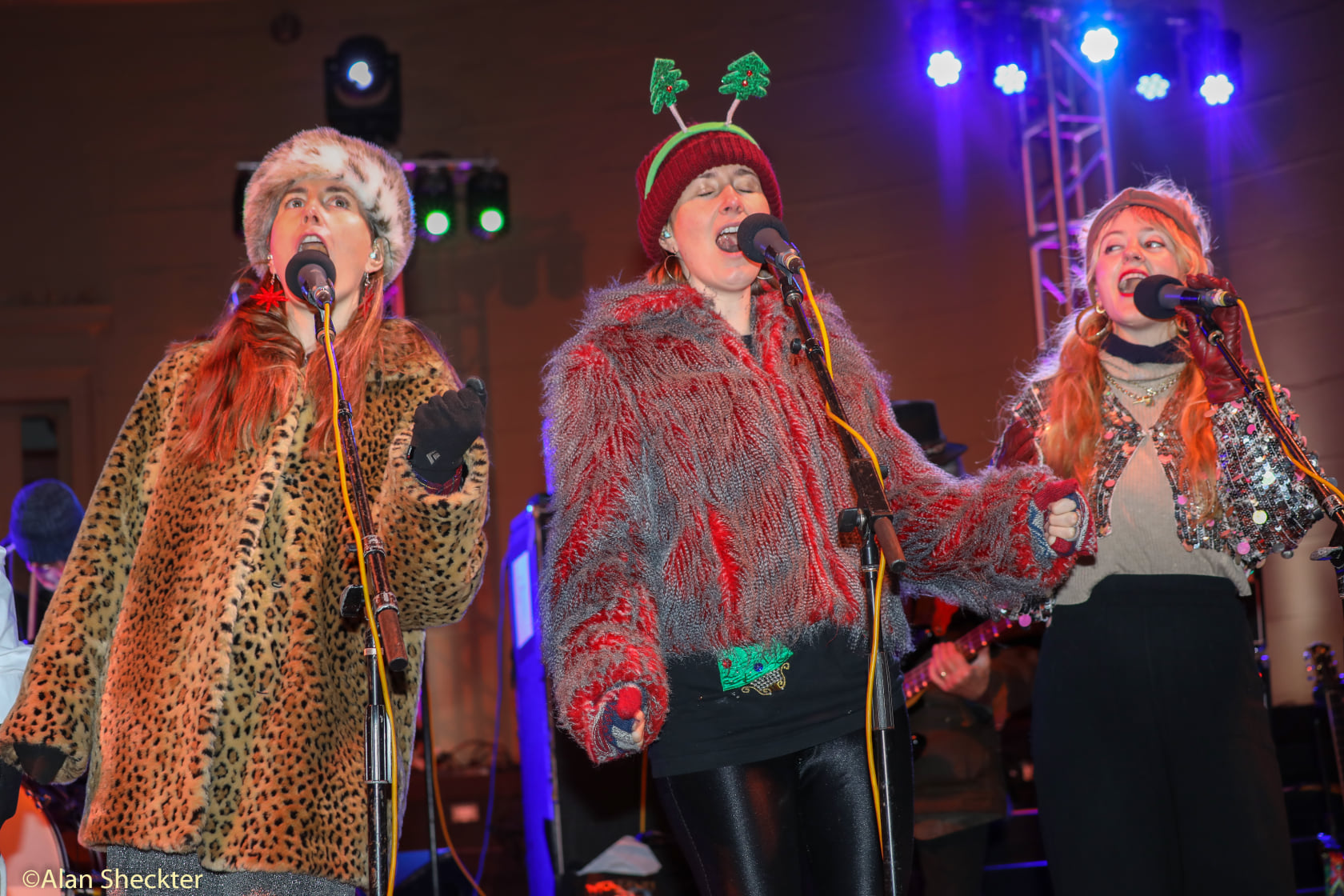 Second, the event took place under a big full moon reminiscent of the one shown during the theme song of the 1950s sitcom, "The Honeymooners," in which star Jackie Gleason's oft-uttered phrase aimed at his wife, "To the Moon, Alice!" happens to be the name of the band. And finally, we the audience were urged to, whenever the inspiration moved us, to let out howls to the clear, cold night sky. We did often, with gusto, and so did the band.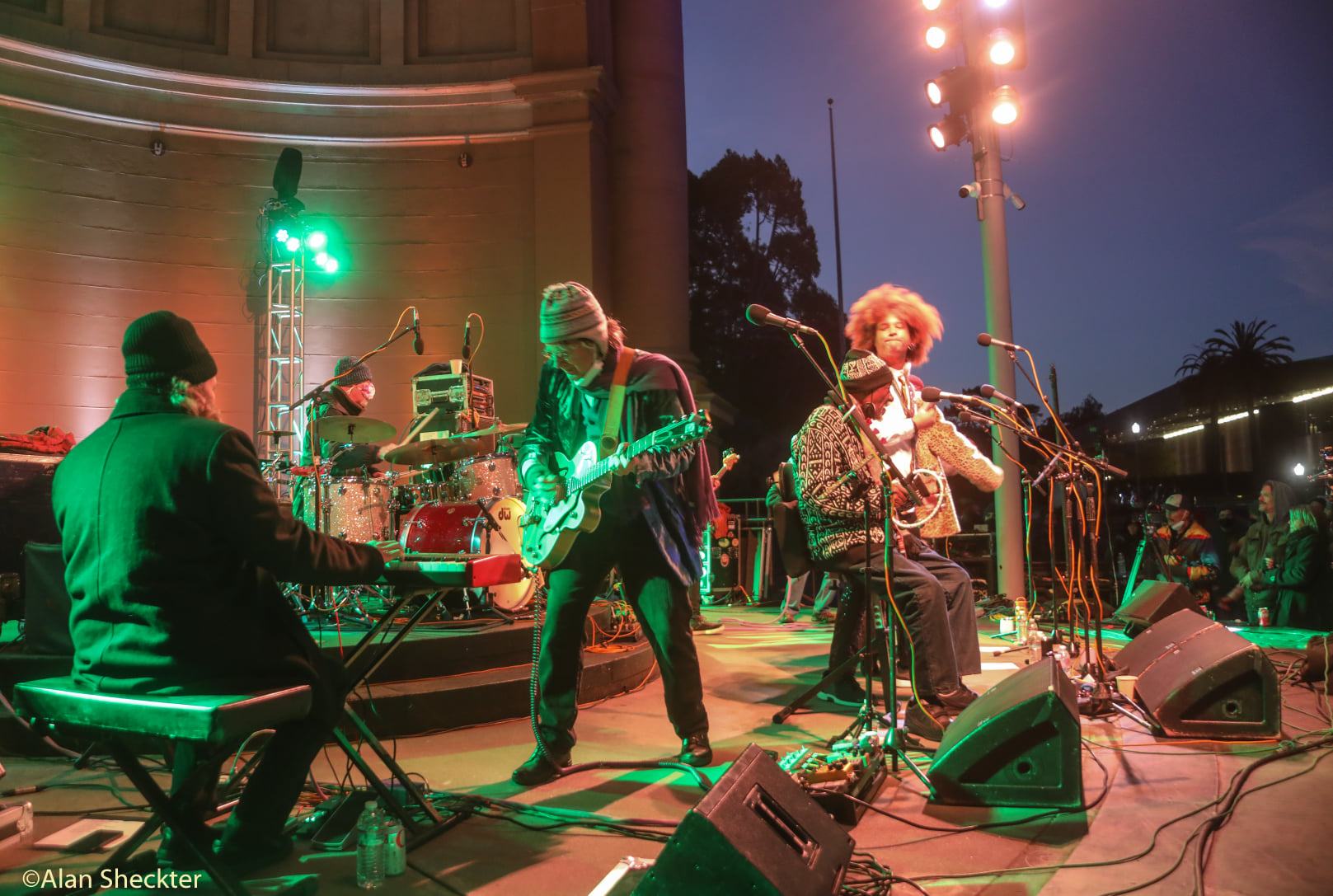 With all of that stimulation in the air, the band delivered a top-notch show. With temperatures in the mid-40s, the new "Full Moonalice," 10 members strong, performed a two-hour show to hundreds of bundled and rosy-cheeked attendees – both fans of the band as well as people who happened to be present at the park – as well as countless souls present via the band's always-offered, high-quality multicamera stream.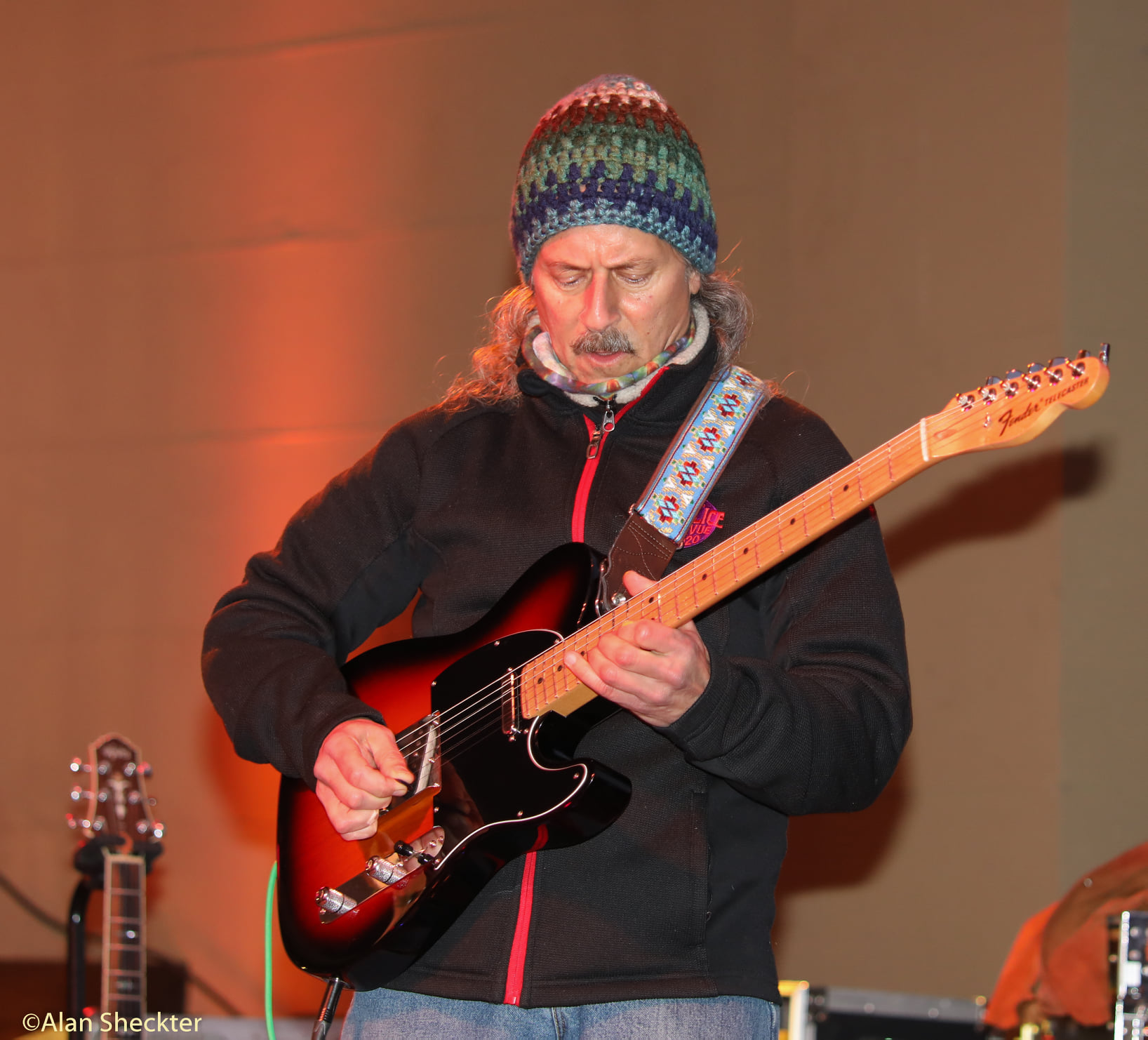 Moonalice, which features several synergetic components these days, has been busy of late, signing on with Nettwerk Music of Vancouver, B.C., releasing a series of singles, and promising a six-song EP in April 2022 along with future monthly releases.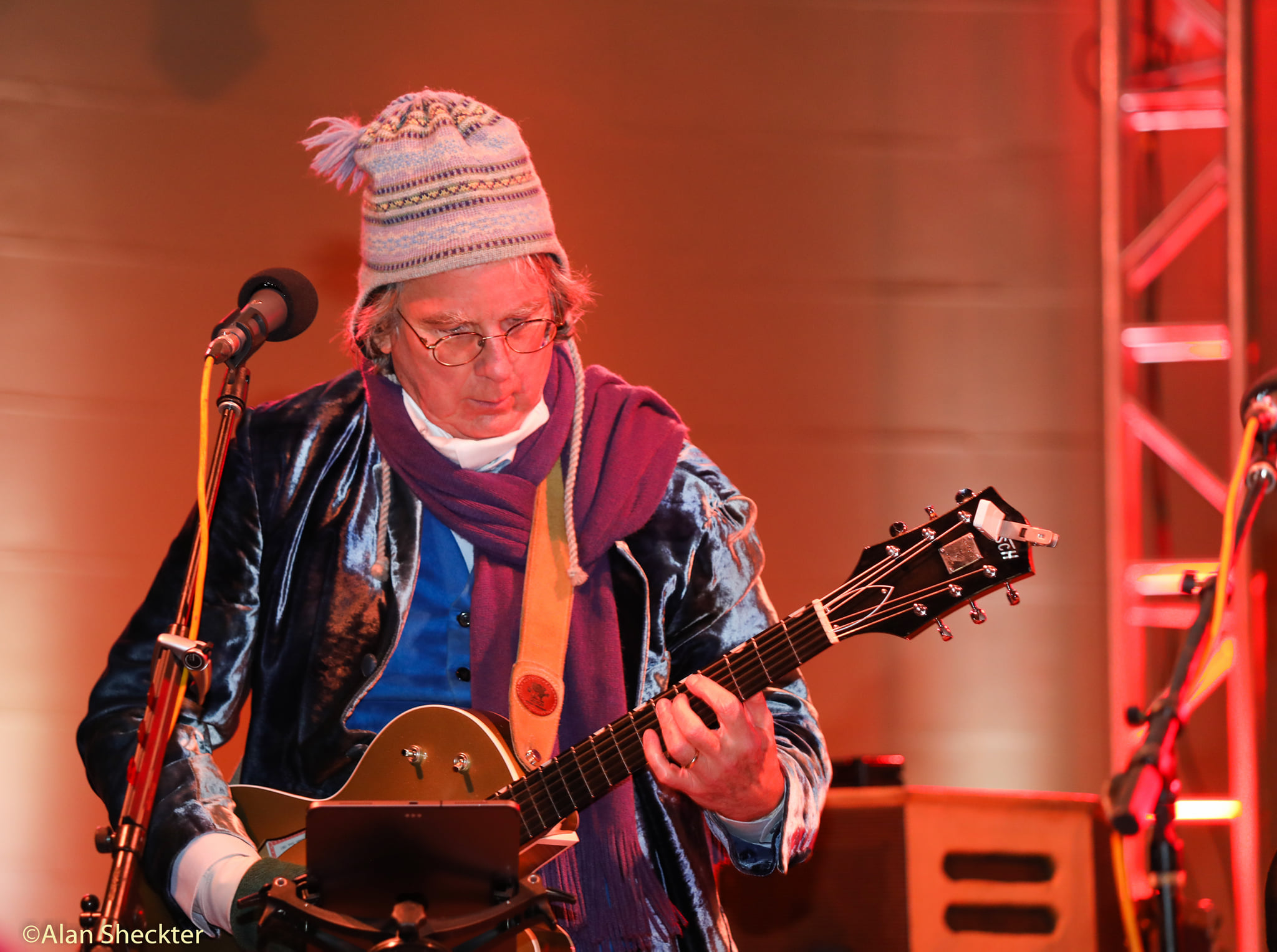 The band's core four members, all-stars and consummate players all, excelled: singer, songwriter, and technology-business investor/expert McNamee earnestly contributed rhythm guitar and vocals, Barry Sless radiated sometimes intricate, sometimes powerhouse, and always interesting lead guitar passages, Pete Sears delivered fierce bass flourishes, and John Molo marvelously maintained beats on the drumkit. Molo, Sears, and Sless are also core members of the David Nelson Band.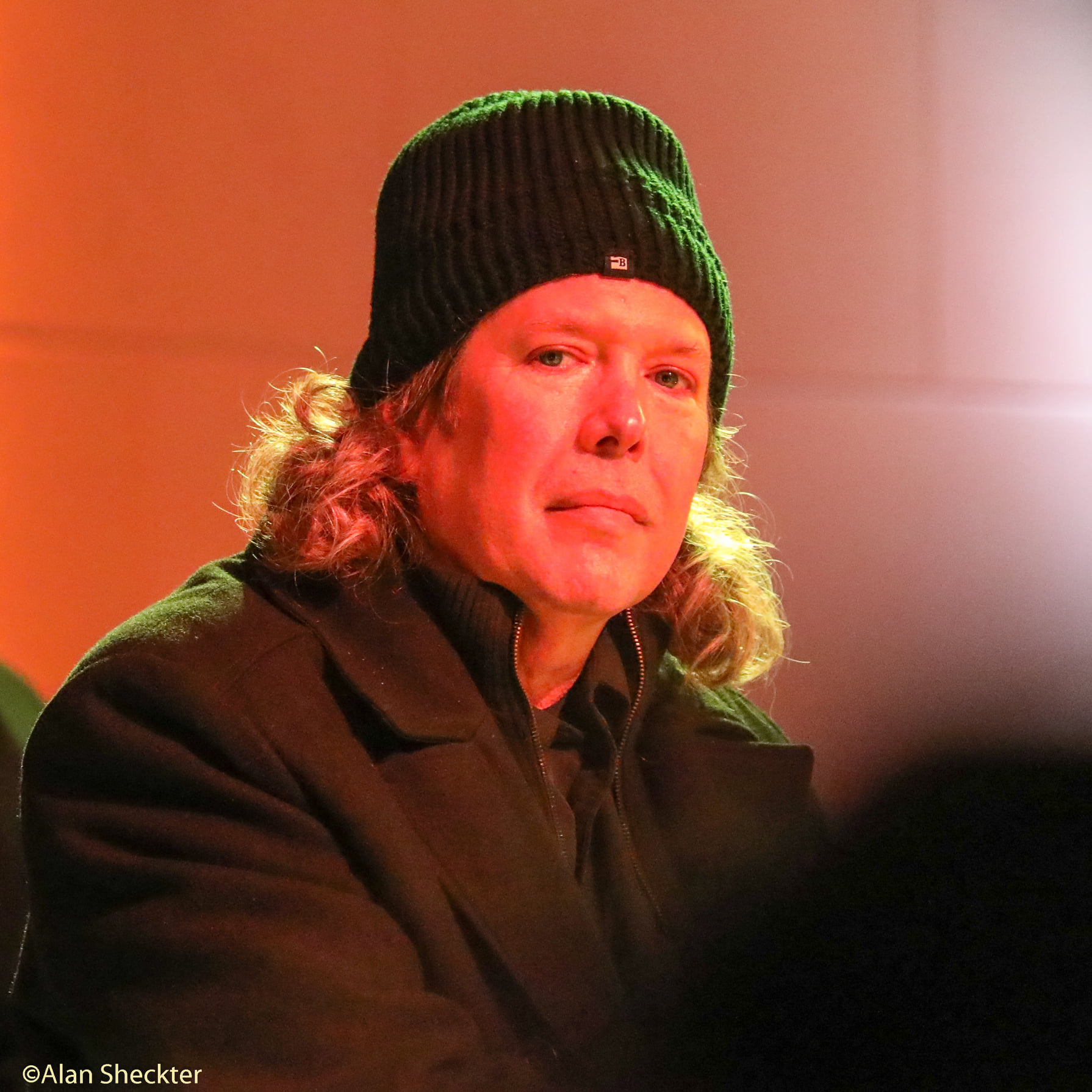 The band's additional interlocking components all meshed compatibly. Jason Crosby's keyboard passages were spot on, The T Sisters (Erika, Chloe, and Rachel Tietjen) added sublime vocals and harmonies, as well as sass and style, while Lester Chambers, now 81, and who was particularly spirited on this night, and son Dylan Chambers, contributed all sorts of positive energy via vocals, harmonica, and cowbell.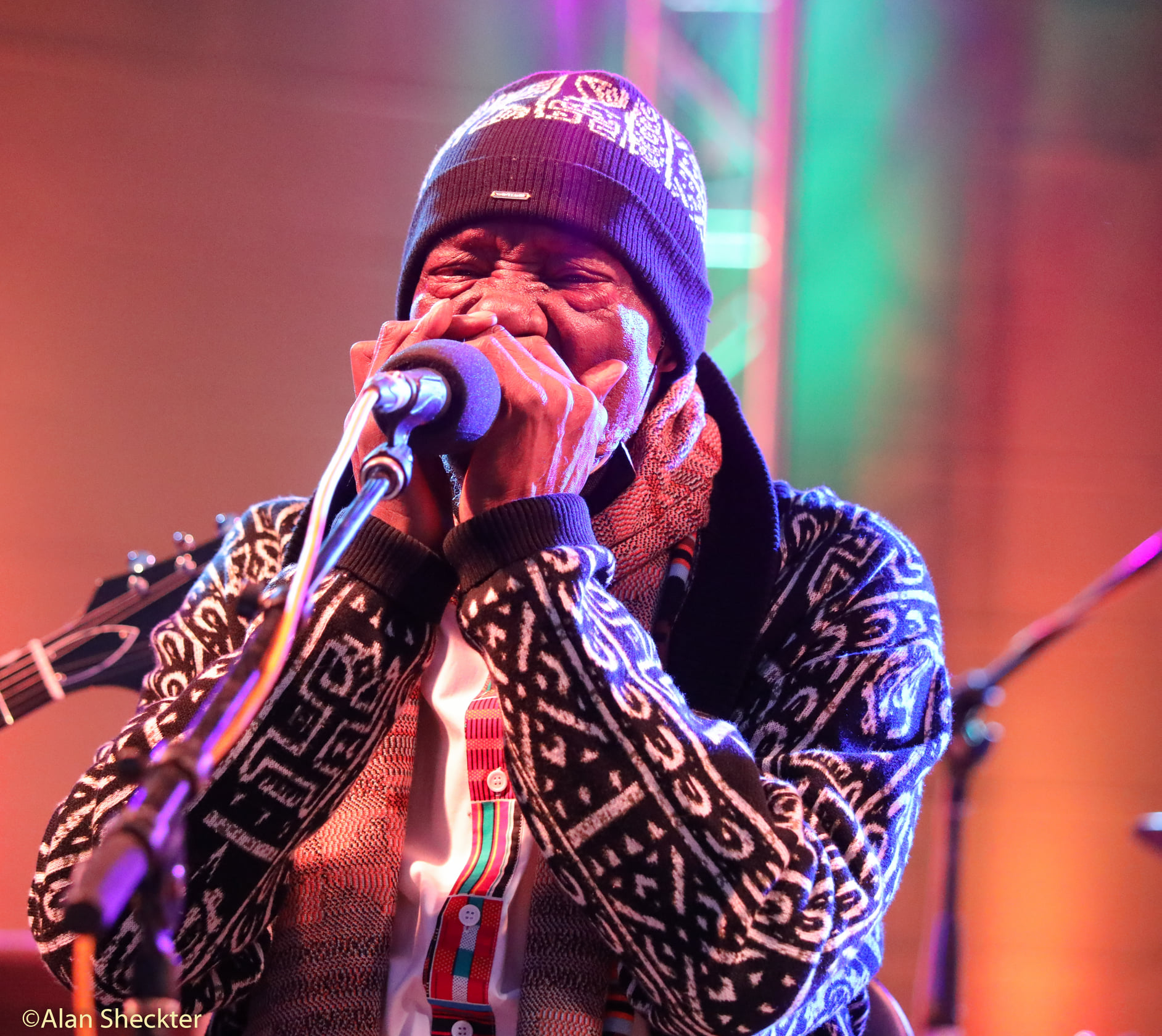 Such a fine collection of musical excellence combined for a wonderful set list that included some Chambers Brothers songs "Let's Get Funky," "Love, Peace, and Happiness," "Time Has Come Today" (which Moonalice released as a single in November 2021), and "People Get Ready" (A Curtis Mayfield song, but the Chambers Brothers had success with their 1968 rendition). The band also performed its debut version of "Merry Christmas, Happy New Year," which was banned 50 years ago Lester told the cowed, due to what at that time were questionable lyrics. The song, he said, "was so out-of-the-box they would not allow it on the radio. … Now the time has come that out-of-the-box is the norm, and you can do all those great things that you tried to do 50 years ago."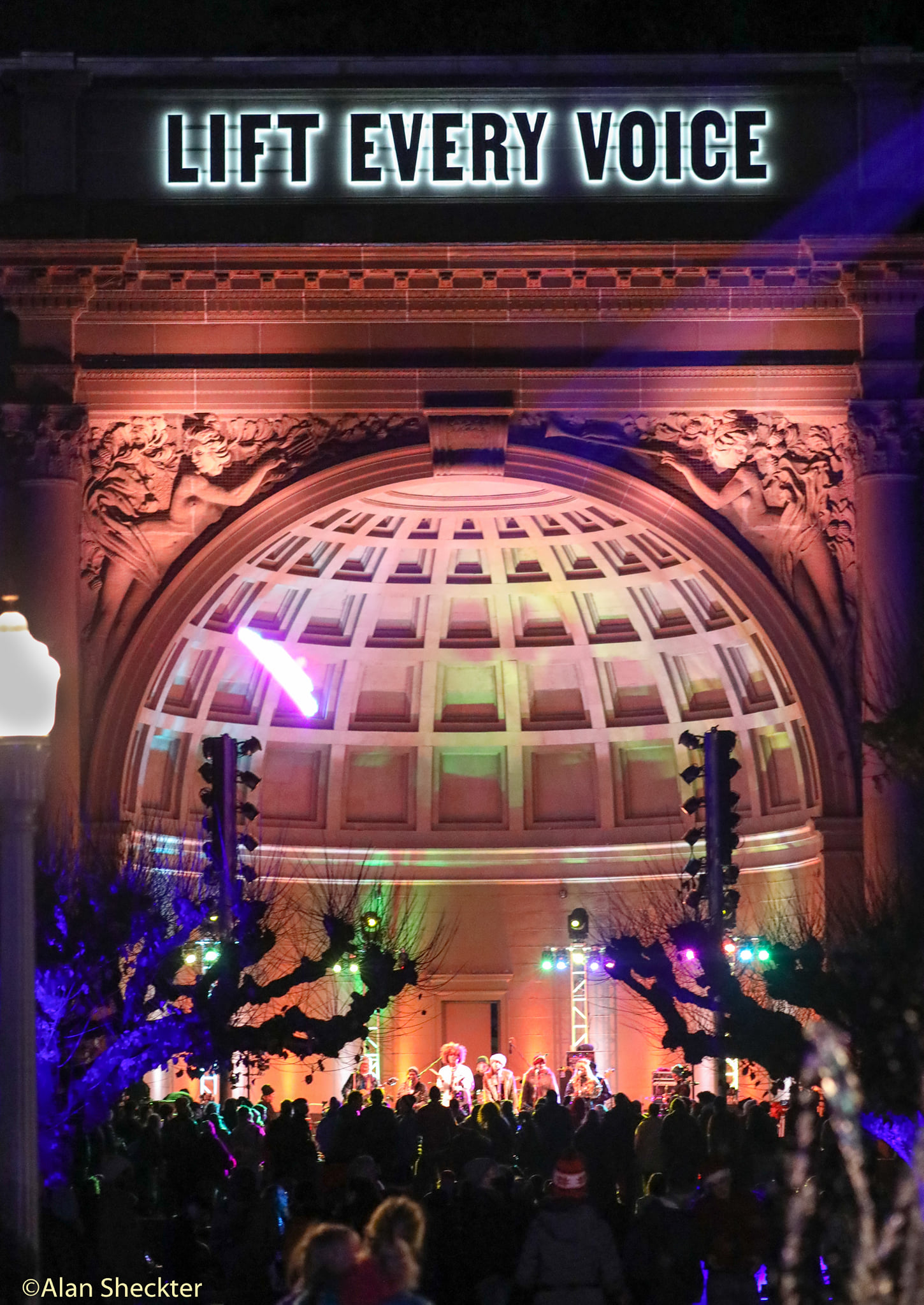 One of the show's high points was a Moonalice debut of The Beatles' "All You Need is Love" and Jackie DeShannon's "Put a Little Love in Your Heart," performed together as a mash-up, with plenty of T Sisters vocals, and fine Sless and Crosby accompanying instrumental passages.  T Sisters songs in the set included "Woo, Woo" and "Love Me Today." The band also performed "You're All I Need to Get By" (Moonalice's first-ever version of Marvin Gaye/Tammi Terrell's 1968 soul-pop hit), "New Time, New Day," a funk-rock tune with Lester Chambers on lead vocals, as well as an introductory version of a new McNamee-penned Moonalice song "Walk With Me" (with Lester on lead vocals, with Dylan and the T Sisters on supporting vocals).
Profound and eloquent treatments of other classics were served, including "California Dreamin'" (The Mamas & the Papas), "Yes We Can Can" (an ultimately rockin' version of the Pointer Sisters hit), "The Weight" (The Band) and plenty of music associated with Jerry Garcia and the Grateful Dead: a heartfelt "Sisters and Brothers," upbeat version of "The Wheel," a 15-minute version of "Uncle John's Band as well as a powerhouse of "Turn on Your Lovelight," the latter two of which had Sless and Sears exercising and exploring awe-inspiring jamming.