West Virginia Public Broadcasting's Mountain Stage, now in its 40th year as one of the nation's most cherished and continuing programs in public radio history, descended upon Sonoma State University in Rohnert Park, Calif., on August 6. The occasion was to record a live-performance radio broadcast with a diverse, one-of-a-kind lineup that featured the likes of Booker T. Jones, Chris Smither, Karla Bonoff, Steve Poltz, and Amber Rubarth. It is slated to be broadcast in mid-October.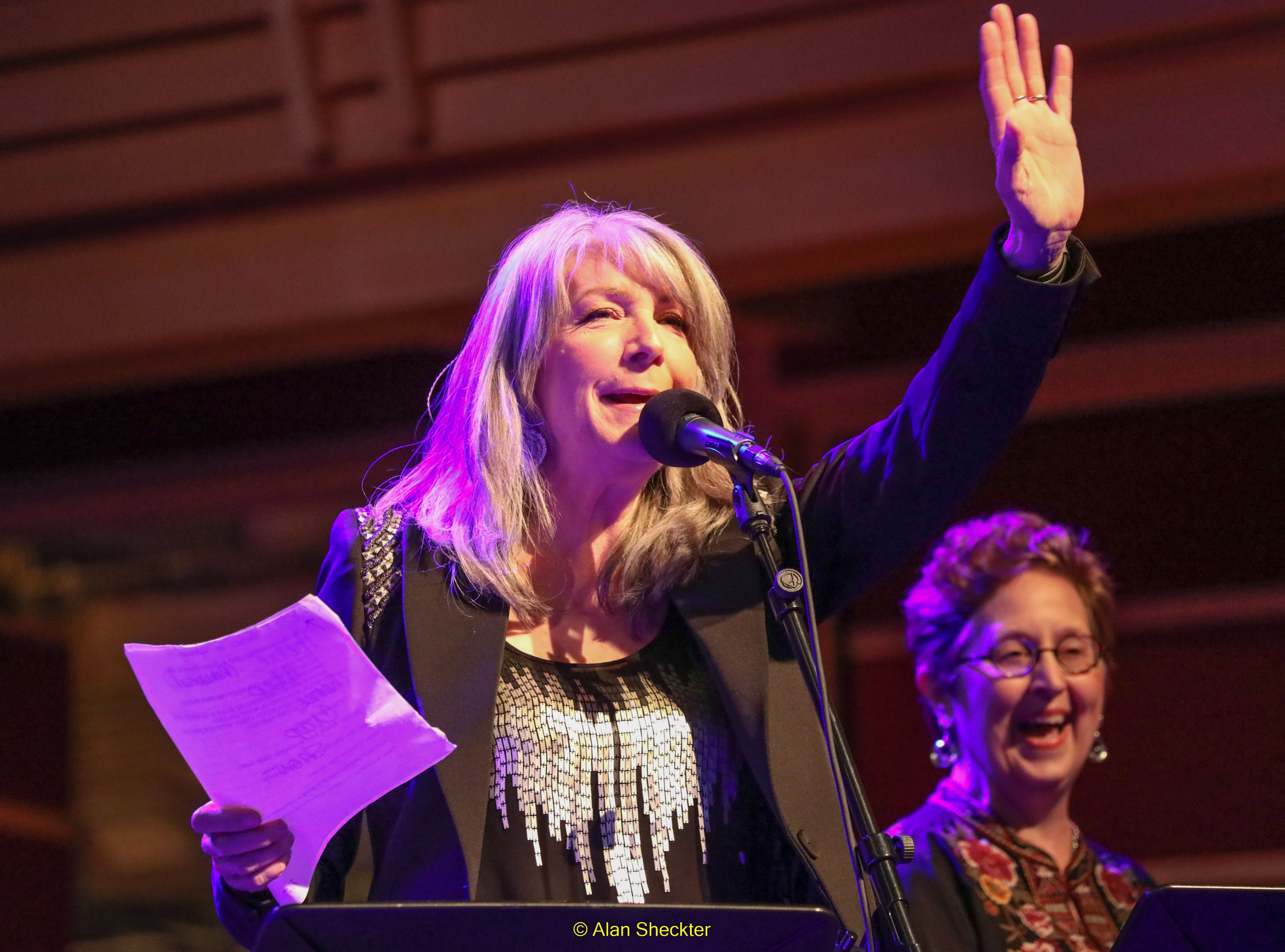 The three-plus-hour show was emceed by Kathy Mattea, a country/bluegrass singer (and West Virginia native) with two Grammy Awards under her belt, who became the permanent Mountain Stage on-air host in late 2021. The concert format, like the radio show, was a presentation of five separate acts who played as solo artists or along with the Mountain Stage backing band. The exception was Booker T., who played with his own band of three accompanists.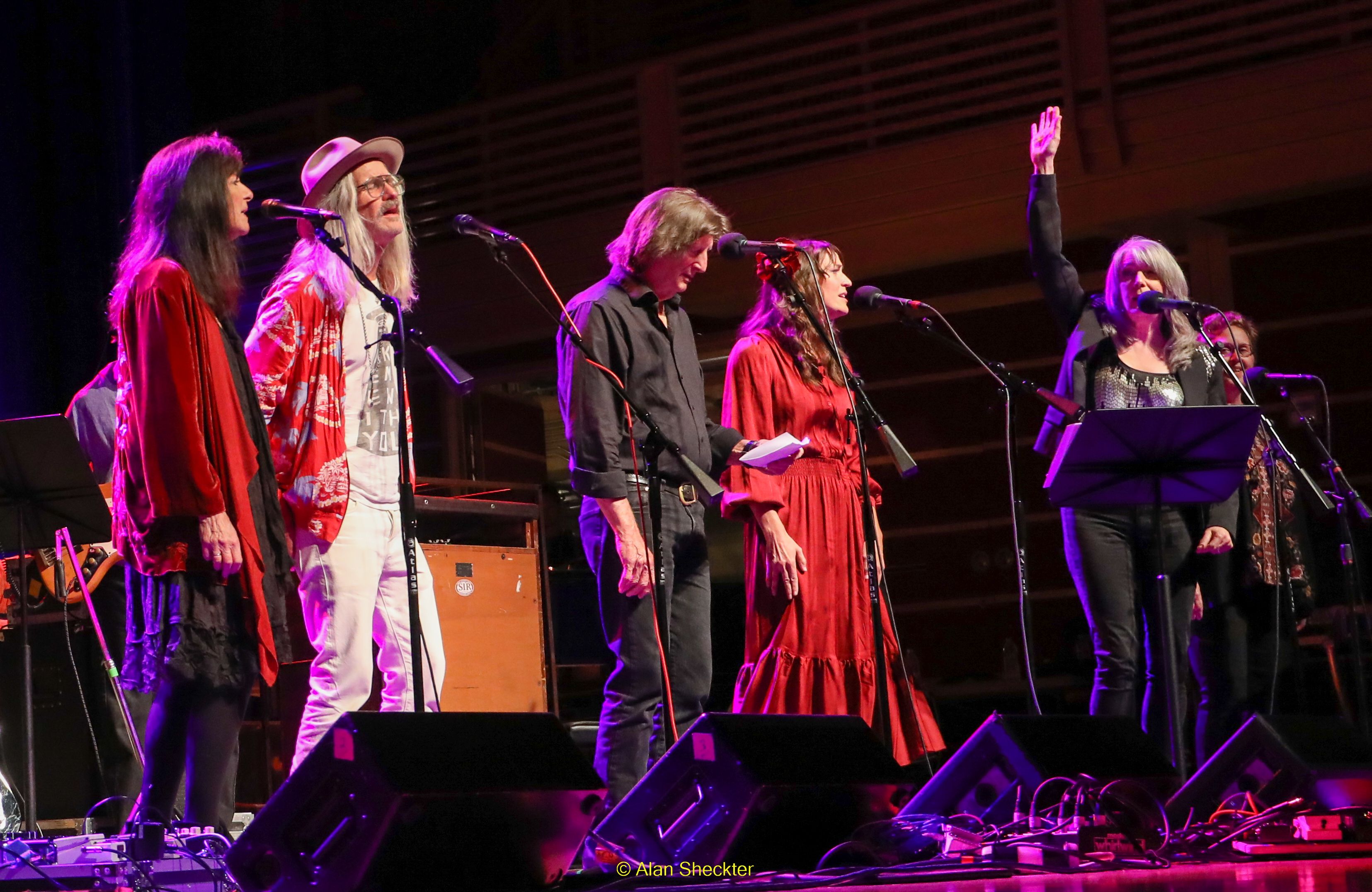 Though she did not perform her own set, Mattea's presence was seen and heard throughout, from her top-of-the-hour radio show IDs, to vocal collaborations with some of the artists, including Bonoff and Rubarth. While performances were taking place, Mattea was a continued presence at stage-left, seated at a small table illuminated in subdued light by a soft desk lamp, readying herself for her next musician introduction. Her detailed and thoughtful band intros were part of the fabric of the show, and the fact that she read from printed pages rather than an iPad, were a charming throwback.
At the outset, after Mattea described to the audience the live-show's format, she and long-time Mountain Stage singer-in-residence Julie Adams offered up a duet of "A Simple Song," the show's unifying theme song: "There's a song / In my heart / Just a simple little tune / But the rhythm and the melody / Won't leave me alone /Around the world it's just a simple song."
Karla Bonoff was the first star to be in the spotlight. Already a singer/songwriter who auditioned with her sister for Elektra Records in her mid-teens, Bonoff was part of Los Angeles band Bryndle in the late '60s/early '70s along with likeminded songwriters Wendy Waldman, Andrew Gold, and Kenny Edwards.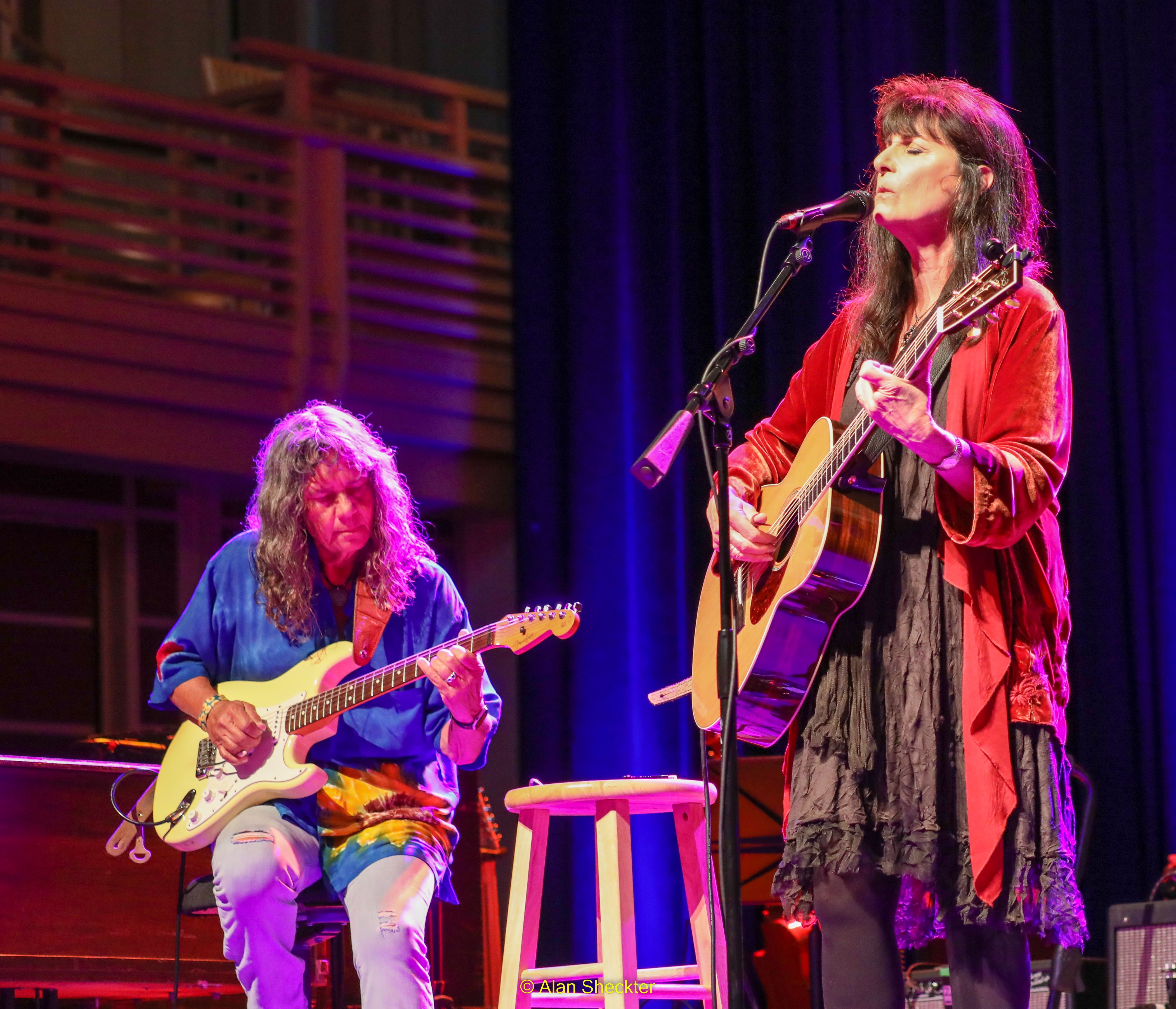 Supported by local and regionally renowned, in-demand lo-fi electric guitar specialist Nina Gerber, Bonoff right away offered a gratifying version of her biggest hit, "Somone to Lay Down Beside Me," made famous by Ronstadt back in 1976. Bonoff next delivered the timeless Scottish ballad that she said she's been playing since she was 15, "The Water is Wide." The traditional ballad, which has been famously recorded by Pete Seeger in 1958 and the Kingston Trio in 1961, was also recorded by Bonoff herself in 1979, for which James Taylor and The Band's Garth Hudson appeared. Next up, Mattea and Adams joined Bonoff for a sweet rendering of Neil Young's "Comes a Time." It is notable too, that Bonoff also wrote "Tell Me Why," which Wynonna adapted in 1993 to become one of the country star's biggest hits.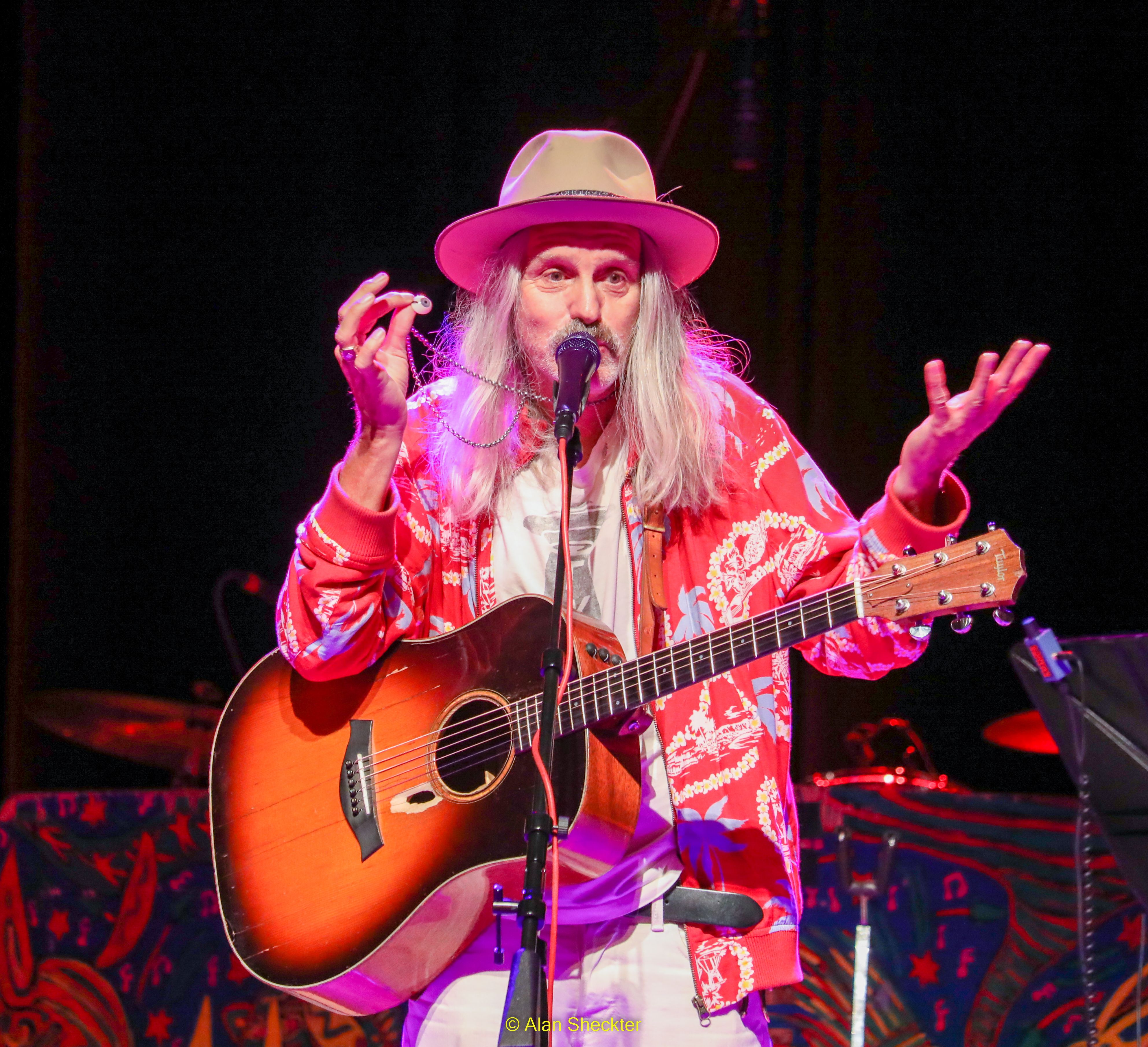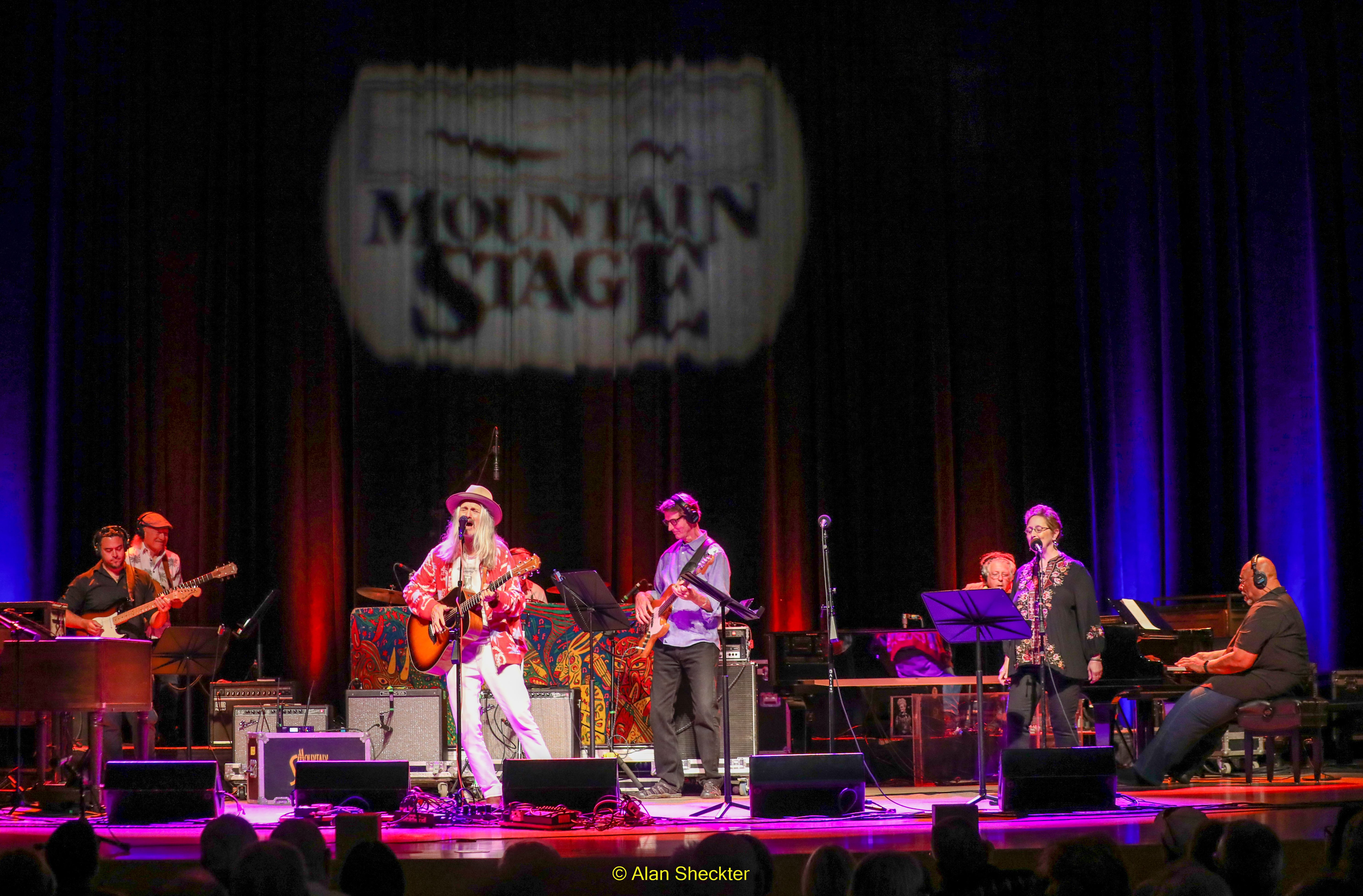 Steve Poltz, the clown prince of folk unorthodoxy, and a captivating entertainer who often performs in northern California, appeared next, delighting the crowd and supplementing his songs with affable antics and engaging storytelling – like a tale about a glass eye. Most renowned, to those that have not yet been introduced to his contemporary work, for having co-wrote the 1996 hit single and video, "You Were Meant for Me," with good friend Jewel, Poltz is based in Nashville these days, by way of Canada and San Diego.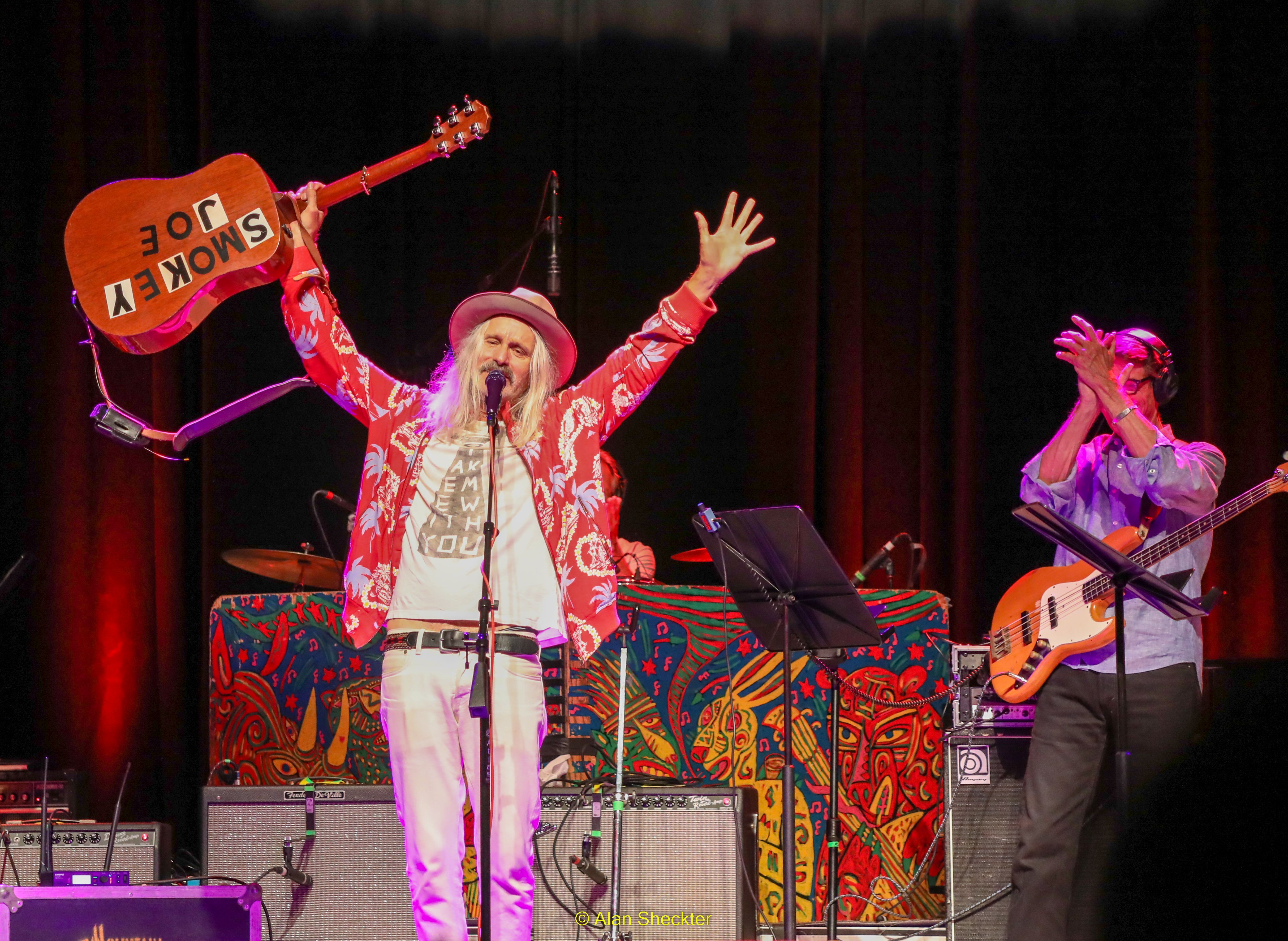 At the outset, Poltz may've made a few public radio purists a bit uncomfortable with his offbeat approach, but they too were smiling soon and nodding as they fell victim to Poltz' irresistible charms. Performing solo, he offered "Quarantine Blues," a song that he said detailed what he did during the COVID-19 pandemic, and on which the stream-of-consciousness lyrics rhymed such things as "Made a bong out of a peach / Learned to brush my teeth with bleach" and "Grew a garden full of cheer / I got cauliflower ear." Poltz also performed "Indian Joe," a song for his recently passed mother and father, as well as "Conveyor Belt," with its clever lyric, "We are all on a conveyor belt in a factory on the wheel of time." Poltz invited the Mountain Stage house band to join him for his closing number, the catchy, playful "Can O' Pop," which Poltz credits Jano Rix of The Wood Brothers as a co-writer.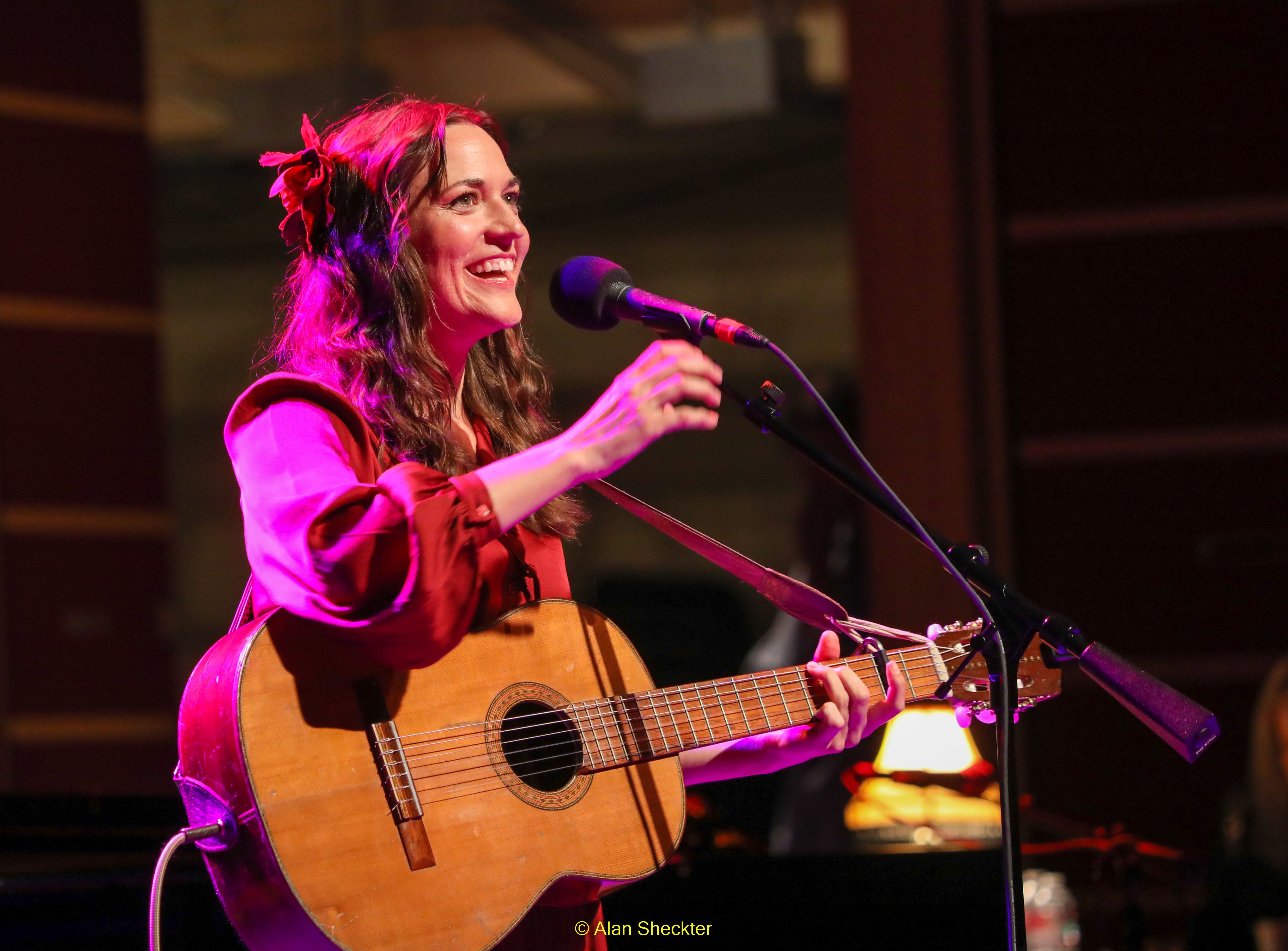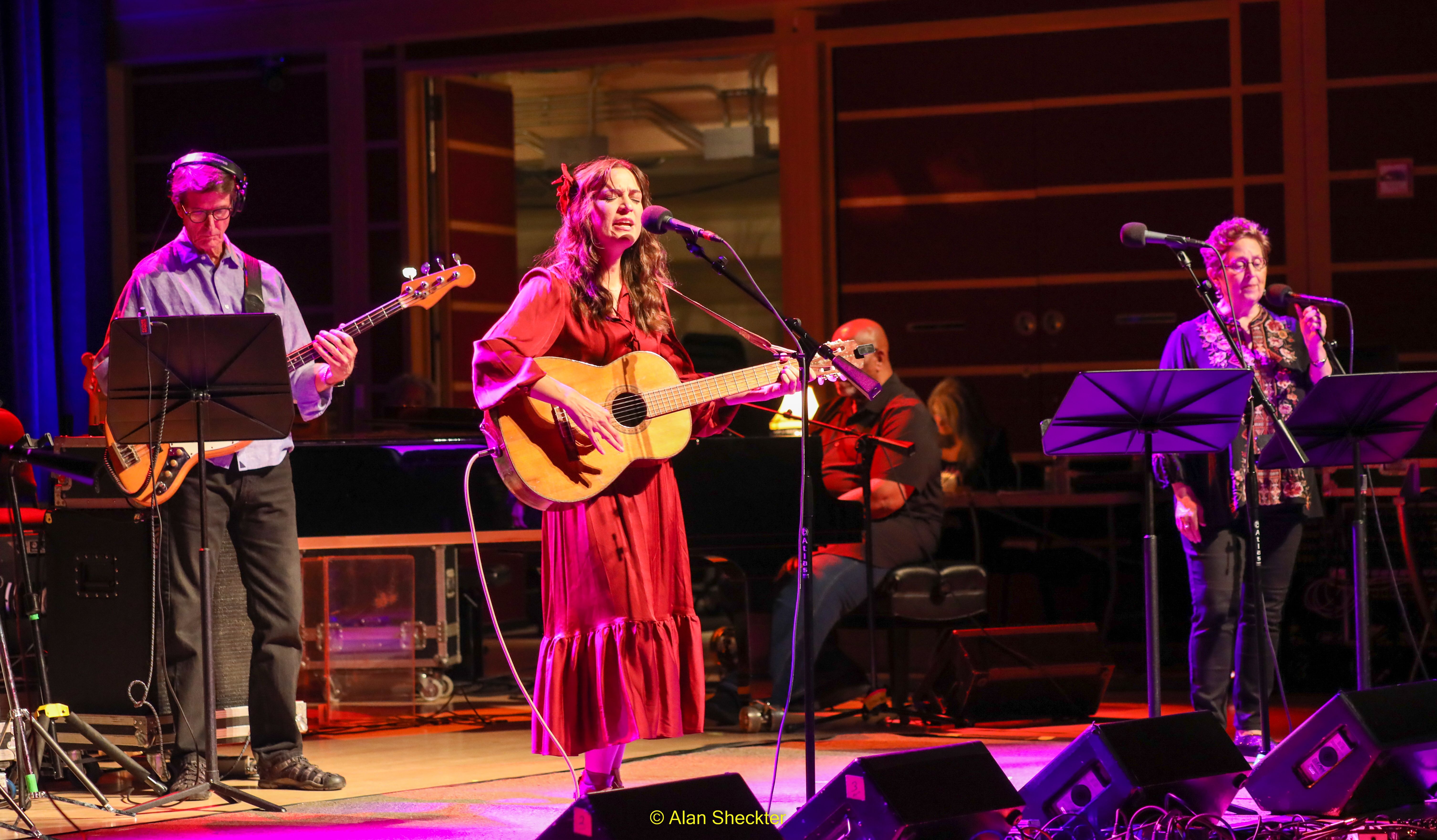 Singer/songwriter and actor/movie-music composer Amber Rubarth appeared next. In addition to touring extensively all over the world, Rubarth portrayed Joni, the lead role in the movie, "American Folk," released to wide acclaim in 2018. Rubarth, who won the NPR Mountain Stage New Song Contest some years back for her song, "Wildflowers in the Graveyard," offered a solo set of clever, twangy folk tunes to an appreciative audience. Her mini-set included "Already Here" and "Lovin' Eyes," before she moved from guitar to piano and invited Mattea and Adams onstage to sing Tom Petty's "Wildflowers."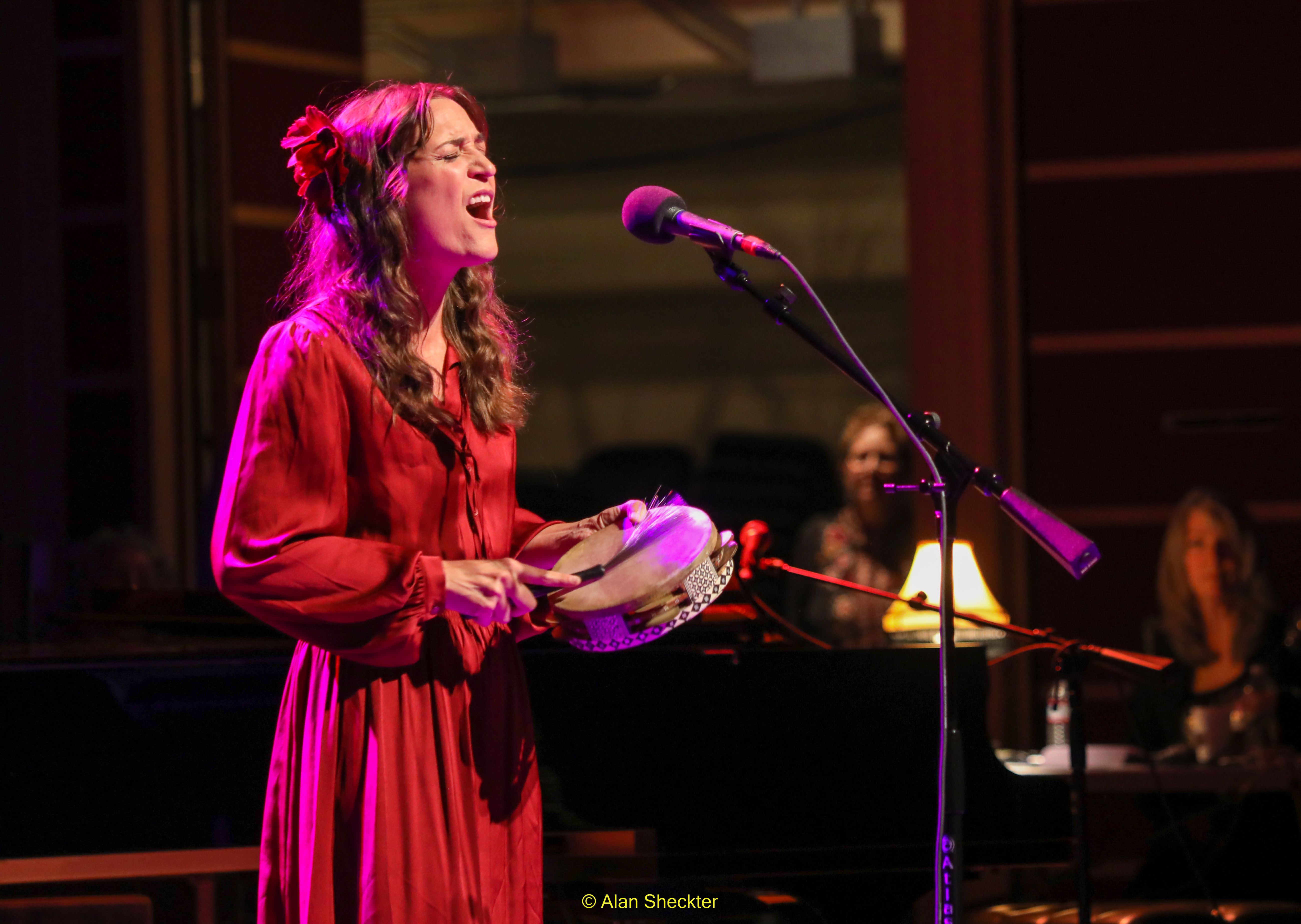 Rubarth then moved on to "Townes," an ode to the late Townes Van Zandt, from "American Folk," which, as stated on the movie's website, "serves as a love letter to the natural beauty of America, to the style of music that has shepherded us through historically tough times, and to the kindness of all of the 'folk' that make America what it is." Rubarth closed with "Wild Bird," on which she accompanied herself on a tambourine. She shared with the crowd that she was inspired to perform that unadorned peaceful tune, which she wrote a couple of months ago, as she had rented and slept in a treehouse in a redwood the night before.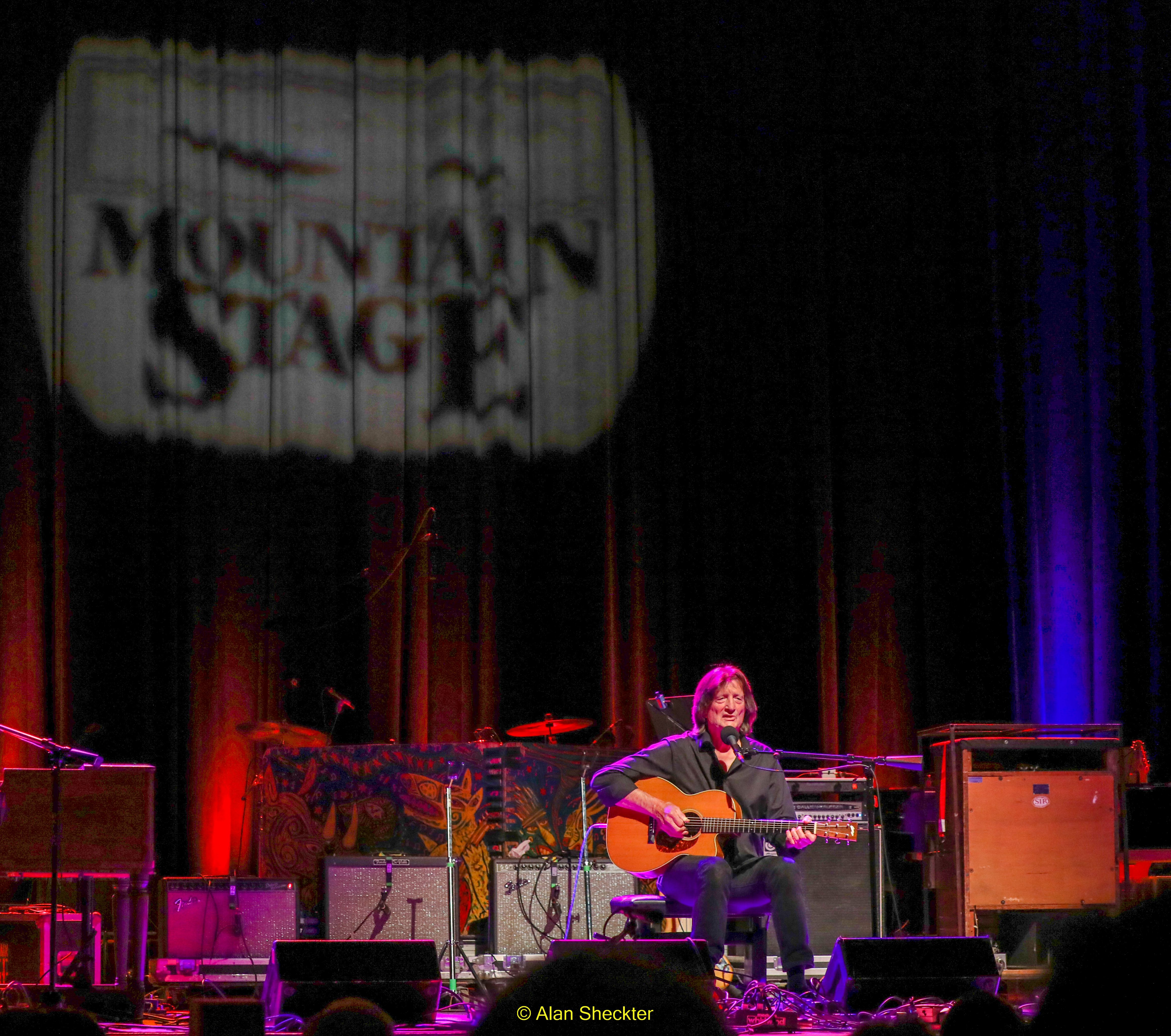 Up next was legendary foot-tappin', finger-pickin' acoustic blues specialist Chris Smither, who, after 55-plus years in the biz still generally flies under the radar. His easy-going, seemingly effortless guitar style is reminiscent of such legends as Mississippi John Hurtt and Jorma Kaukonen. In addition to old master Smither's own enormous catalog, his songs have been covered by Emmylou Harris, Shawn Colvin and Diana Krall. In addition, his tune, "Love You Like a Man" was given great exposure via his friend Bonnie Raitt's version (as "Love Me Like a Man"), which became one of her first hits, as a 22-year-old in 1972.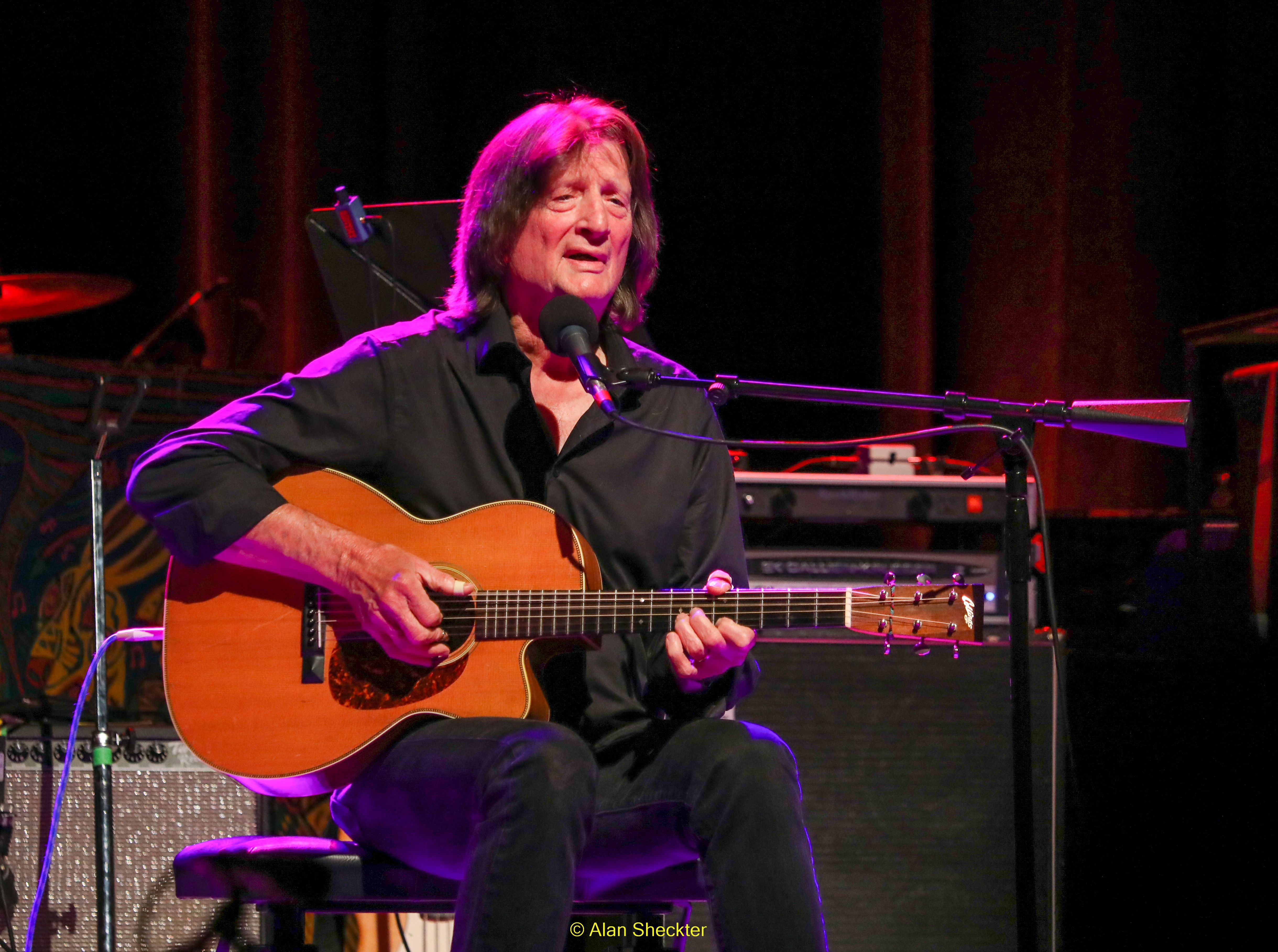 Here, for Mountain Stage, Smither, performing solo, offered an intriguing and winsome set. He led off with "Time Stands Still," the title track from his 2009 album. Next he performed "Up on the Lowdown," also an album-title selection, from 1995. It is "the kind of song you've written when you've been listening to too much Jimmy Reed," he quipped. Smithers also delivered a couple of new tunes: "All About The Bones" and a song that could be titled, "Still Believe in You."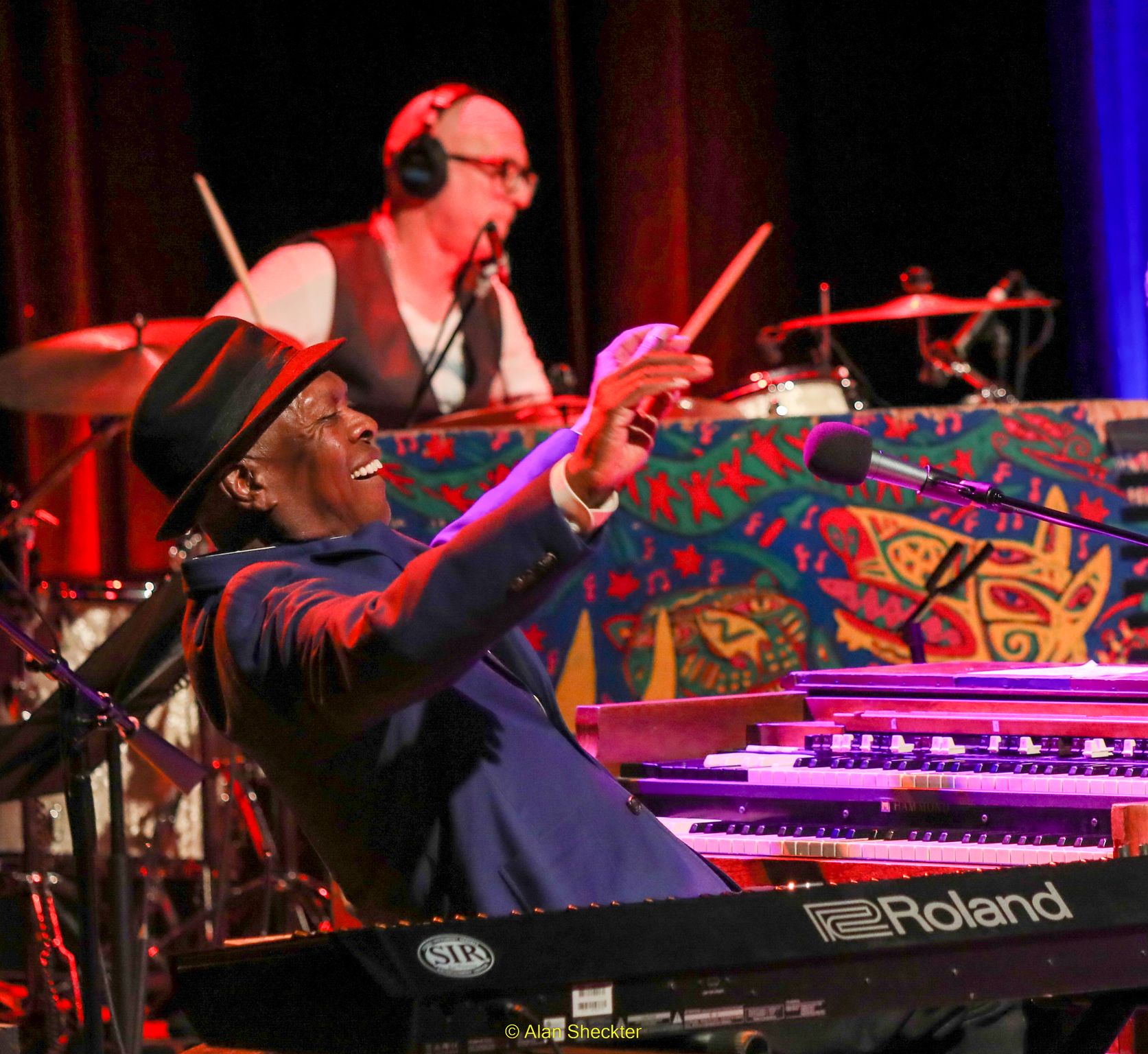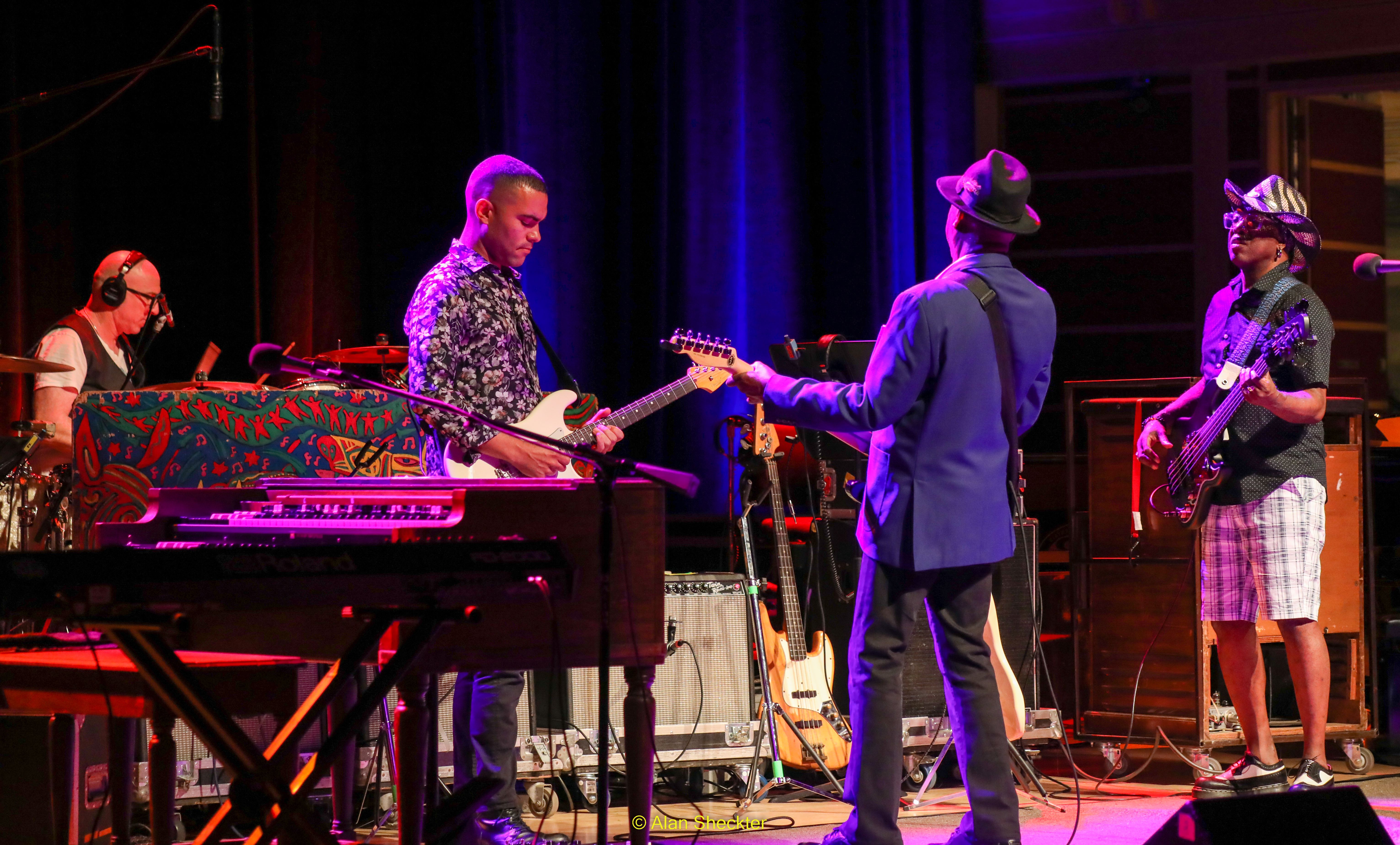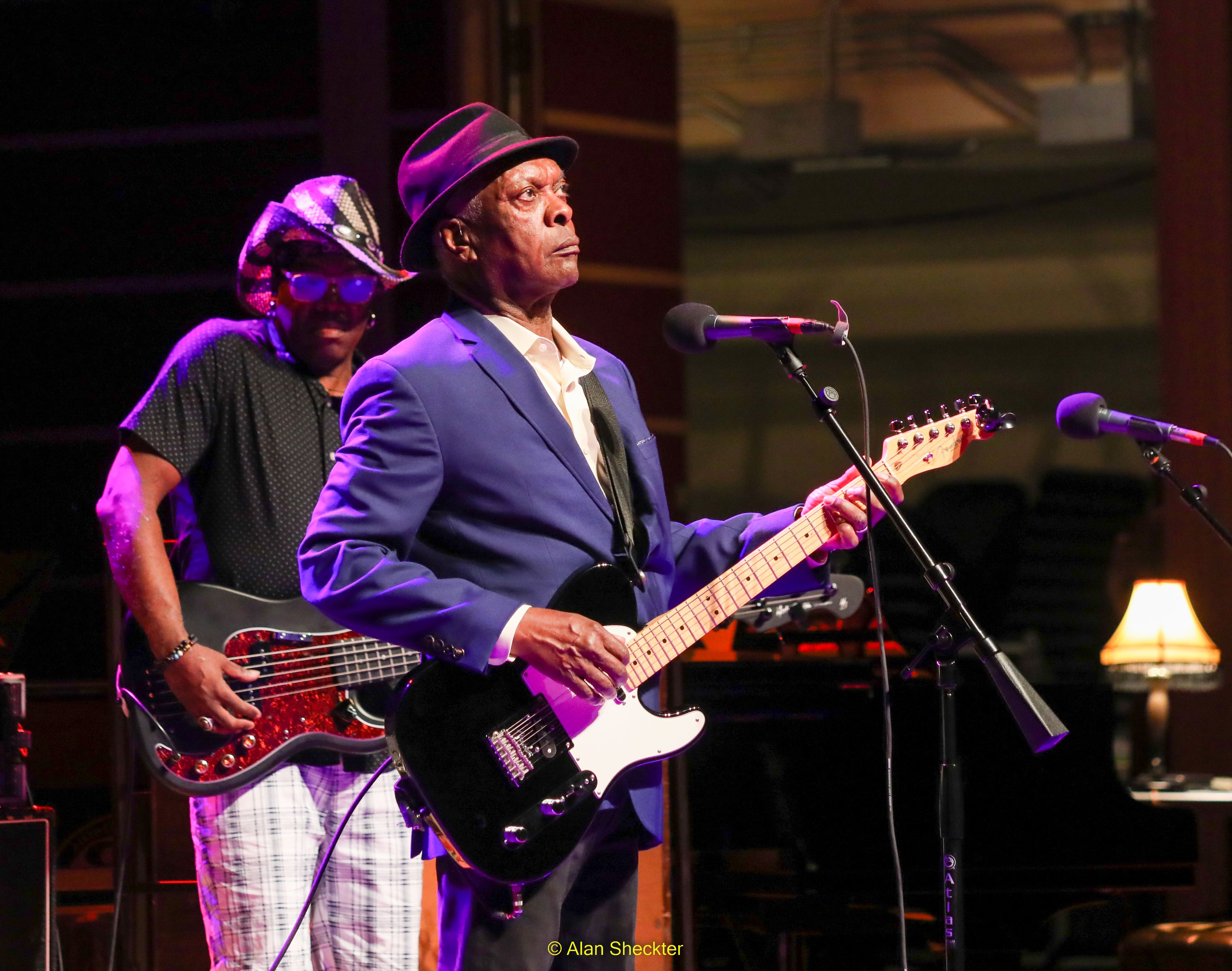 Headliner Booker T. Jones, of Booker T. & the M.G.'s fame, was introduced next and closed out the evening's festivities. Jones, who was honored with a Grammy Lifetime Achievement Award in 2007, smiled frequently and clearly enjoyed himself. His four-piece combo included Booker T.'s son Ted Jones (electric guitar), Melvin Brannon, Jr. aka M-Cat Spoony (bass), and Darian Gray (drums). The 78-year-old Jones (Smither is also 78), at the controls of his Leslie-amplified Hammond B3 keyboards, raised the volume right away with "Hip Hug-Her," from 1967, before moving over and playing guitar and singing on "(Sittin' On) The Dock of the Bay," the 1967 Otis Redding hit on which Jones played. Returning to the keyboards, Jones led the combo in an epic version of his trademark hit, "Green Onions," recorded way back in 1962, when he was part of the house band for Stax Records. They followed that up with "Time is Tight," a Booker T. & the M.G.'s instrumental from the 1968 movie, "UpTight."
All of the performers, including Mattea and the house band, came together for an uplifting, soulful, show-ending rendering of "Lean on Me," the classic from Bill Withers, who was born in Slab Fork, W.V., about an hour south of Mountain Stage's home base of Charleston.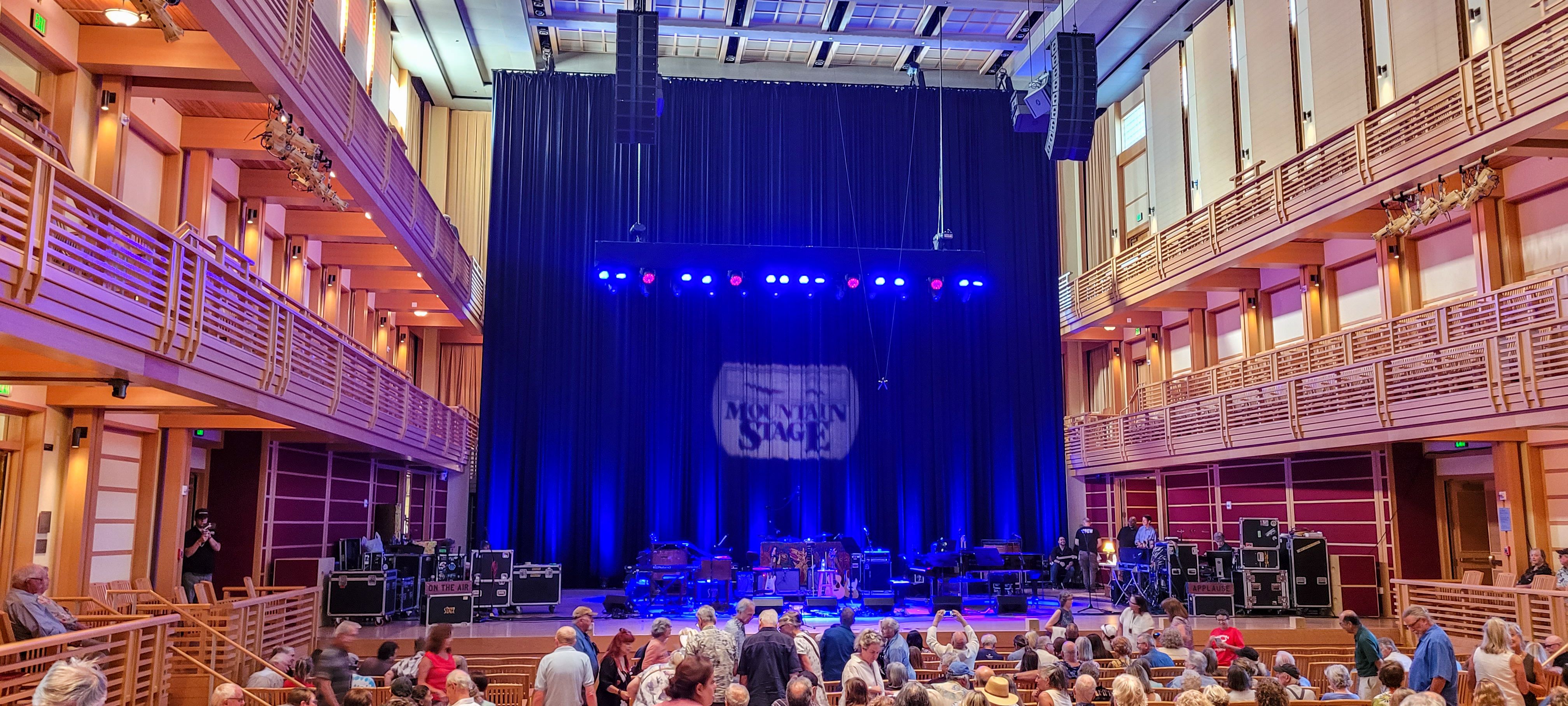 Mountain Stage, produced out of the Culture Center Theater in Charleston, W.V., is heard weekly on almost 300 radio stations, is produced by West Virginia Public Broadcasting and distributed by National Public Radio Music. This event marked the first time since 1986 that Mountain Stage came to California for a live show. The event, episode 1,018 to be exact, was presented in partnership with local NPR station KRCB/104.9 FM. The show took place in Weill Hall, a gorgeous, 1,400-seat listening room, which was designed to reproduce the euphoniousness and ambience of both the Musikverein in Vienna and Symphony Hall in Boston, and opened about 10 years ago at Sonoma State. When Mattea became the Mountain Stage host in 2021, she succeeded Larry Groce, who held those reins for almost 40 years.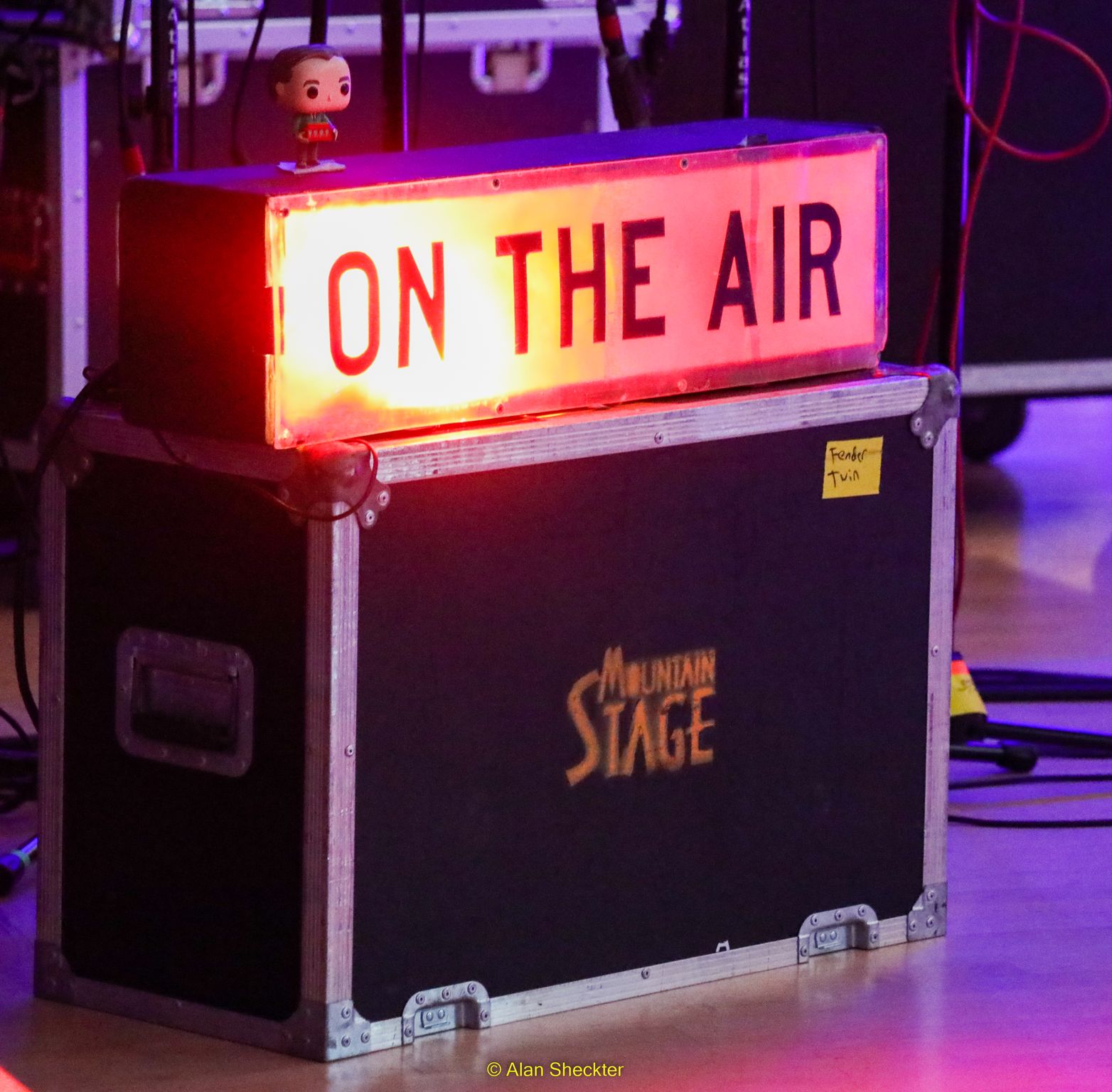 The Mountain Stage house band included pianist and West Virginia Music Hall Of Fame inductee Bob Thompson, Ron Sowell (acoustic guitar) Ryan Kennedy (electric guitar), Steve Hill (bass), and Ammed Solomon (drums). Immediately before Booker T. Jones' set, Thompson took the spotlight to perform a solo instrumental rendition of "Drown in My Own Tears," by Henry Glover and made famous by Ray Charles in 1956.