Mt. Joy is set to take the stage at the Yarmouth Drive-in on Cape Cod Thursday, August 27. Blending folk and rock, Mt. Joy is celebrating the release of their second album, Rearrange Us. The Yarmouth Drive-in show will be the band's second live performance since the release of the album in June. Tickets are available now at yarmouthdrivein.com. 
When Mt. Joy (singer/guitarist Matt Quinn, guitarist Sam Cooper, bassist Michael Byrnes, drummer Sotiris Eliopoulos, and keyboardist Jackie Miclau) came together to record their sophomore album Rearrange Us, the band was in rough shape — adrift in a miasma of situational and romantic agony, digging themselves out of relationships that had soured in the harsh light of a life permanently spent in a van somewhere between Stockton and Peoria.
As band members coped with relationships that had literally disintegrated days before the beginning of sessions for Rearrange Us, they found comfort in their makeshift family of circus runaways — and, in suffering together, set about writing an album that looked themselves in the mirror and asked, "Are we all right?"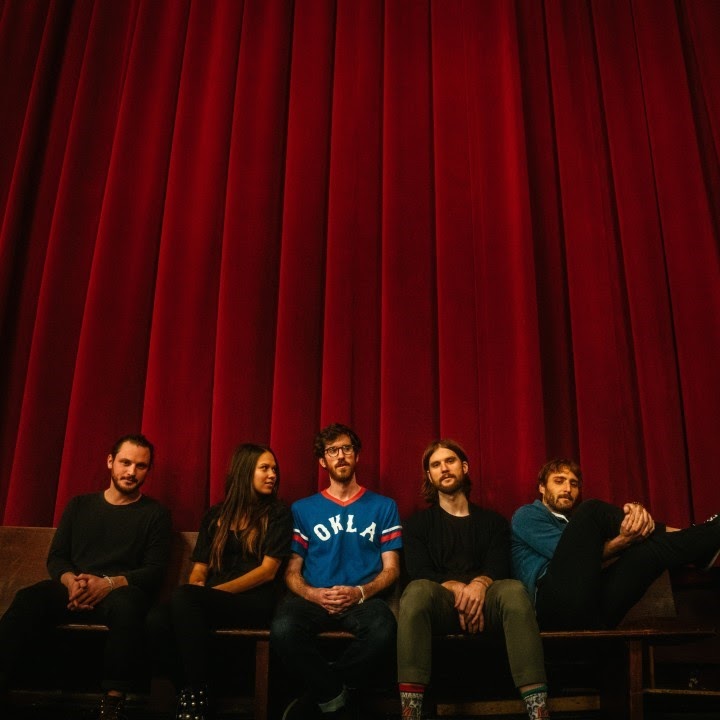 The resulting project, Rearrange Us, is the sound of a band growing into themselves both musically and personally. Matt Quinn's songwriting is at once more painterly and less precise, like perfectly rendered vignettes from a largely disjointed memory of a dream, as the band veers from folk-stomps to psychedelic reflections to gospel elegies with a well-honed verve — all to create a welcome salve to the transience of getting older and chasing a dream.
What is Drive-On? Drive-On is a new way for bands and entertainers to interact with fans. When guests arrive they have their own parking suite waiting for them (with enough room to socially distance from one another). Fans will be able to Drive-On, tune-in, and rock out with their favorite entertainers in a way that wasn't possible just a few weeks ago.
Featuring three massive high definition LED screens and a stage, the Yarmouth Drive-in on Cape Cod has been designed to seamlessly present first-run and legacy family movies, alongside live comedy and music and the return of major league sports including Boston's own Red Sox, Celtics and Bruins. The state-of-the-art screens are more than 40-feet wide and can be viewed even during daylight hours. Operating on the site of the Old Yarmouth Drive-In, the new site is one of the largest entertainment experiences operating in New England during the Covid-19 pandemic.
Tickets for Mt. Joy, Thursday, August 27, 8:00PM at the Yarmouth Drive-in on Cape Cod are on sale now at yarmouthdrivein.com. Tickets will also be available the night of show at the gate, subject to availability. Each ticket will cover one car with up to four people and range from $150 to $225 depending on where the guest wants to park. Fans with more than four guests in their vehicle can purchase additional tickets (up to three additional guests) for $25 per person.
All guests are asked to join the Cape Club at yarmouthdrivein.com for the latest news about upcoming attractions, and first access to tickets. The Yarmouth Drive-in on Cape Cod is located at 669 Route 28, West Yarmouth, MA.