The last day of the Music on the Mesa festival started a tad later than the previous days because of Saturday's late night set. Festivalgoers were up in the early afternoon, getting food and beers, and making their way down to the main stage to see the Slow Motion Cowboys.  You wouldn't know that this band is based in San Francisco by the original songs they write with a laid-back country sound. Their music is heartfelt, well played, and deeply honest.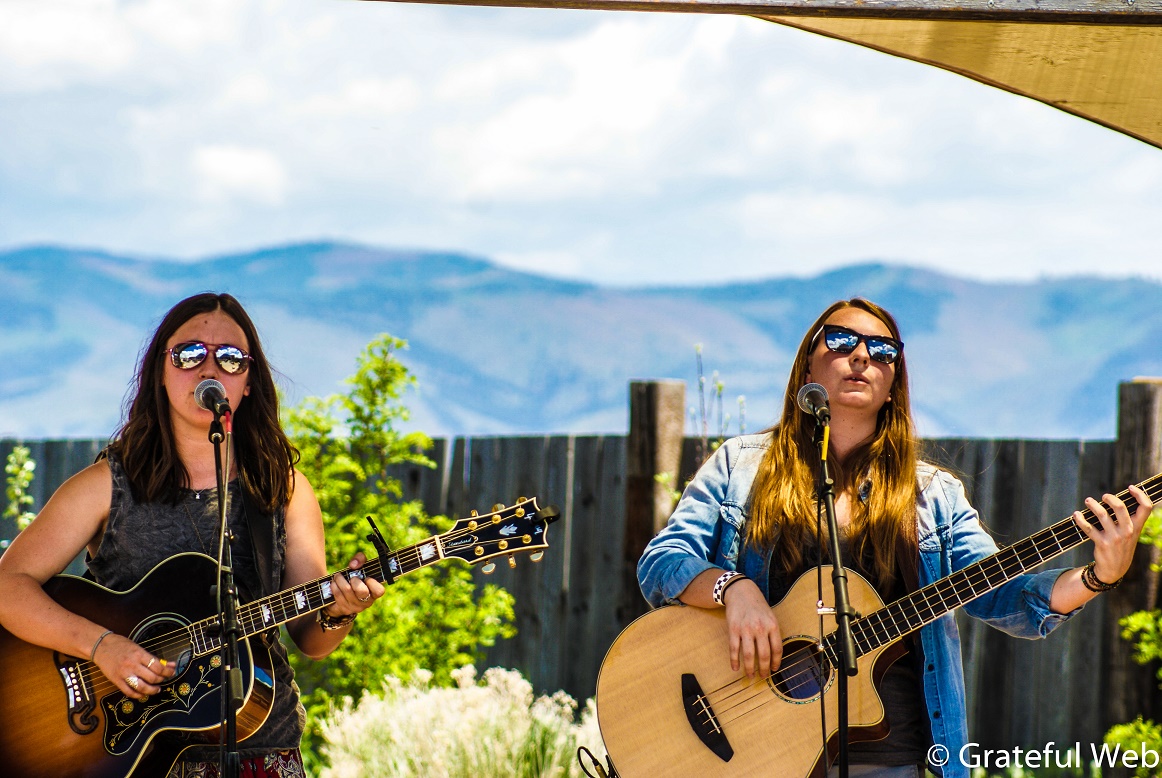 On the patio stage, The Harmaleighs offered Americana tunes, delivered in extremely well-executed harmonies. It's often hard to produce such a lovely blend without having a familial tie. But Haley Grant (guitar) and Kaylee Jasperson (bass) aren't sisters or even cousins. They write solid songs and offer some interesting story asides from the stage. (Ask them about the doll lady. Creepy.)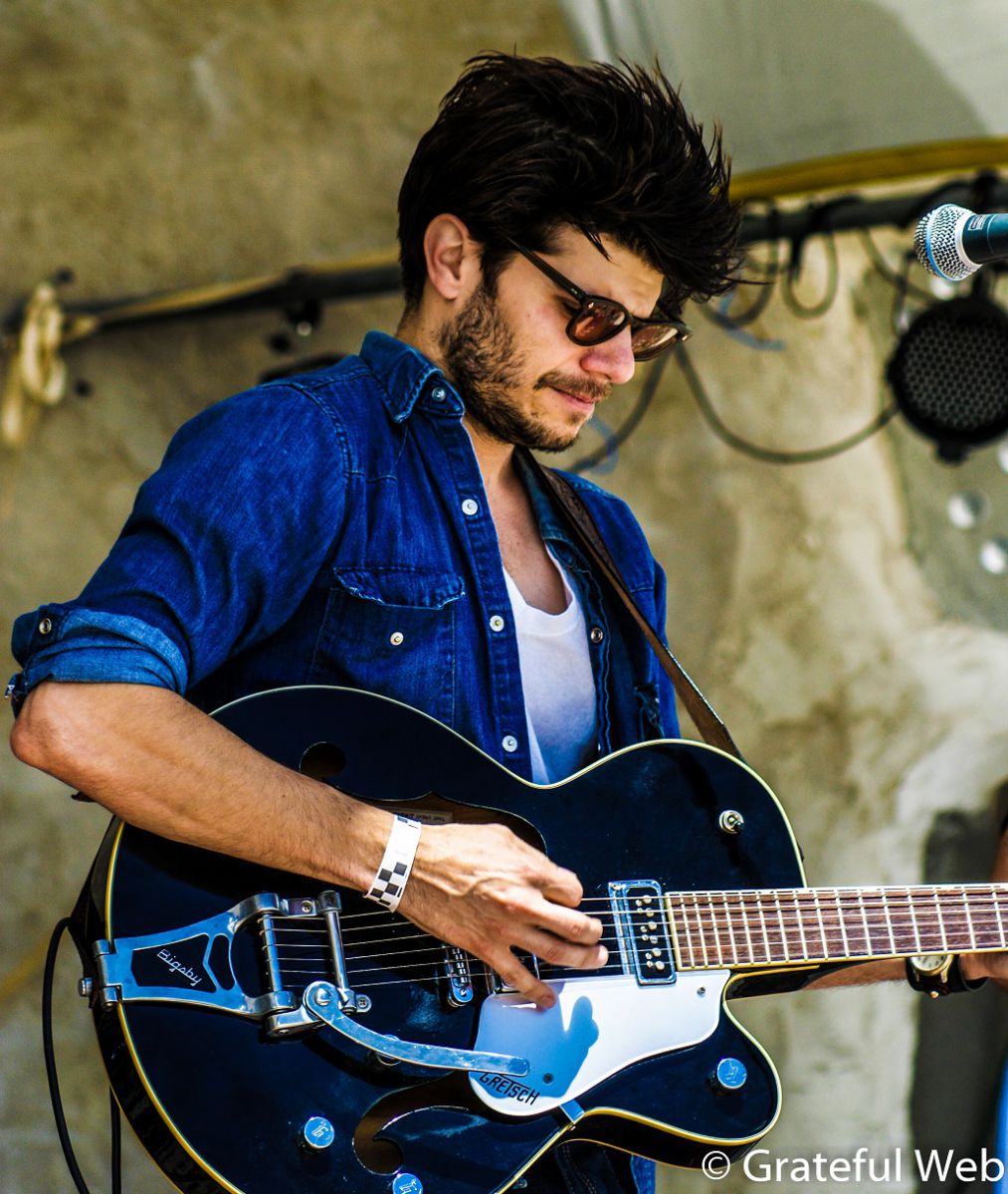 The Far West lit up the main stage next. Based in LA, frontman Lee Briante pulled a musical team together with roots all over the map that rivals any southern rock group.  Yes, they are from California, but these guys sound like a red dirt band. Robert Black (rhythm guitar), Aaron Baker (lead guitar), Michael Whiteside (piano/keys), and Brian Bachman (drums) offer solid backup and creative flourishes to Lee Briante's lead vocals and guitar work. There are sweet ballads with wonderful harmonies.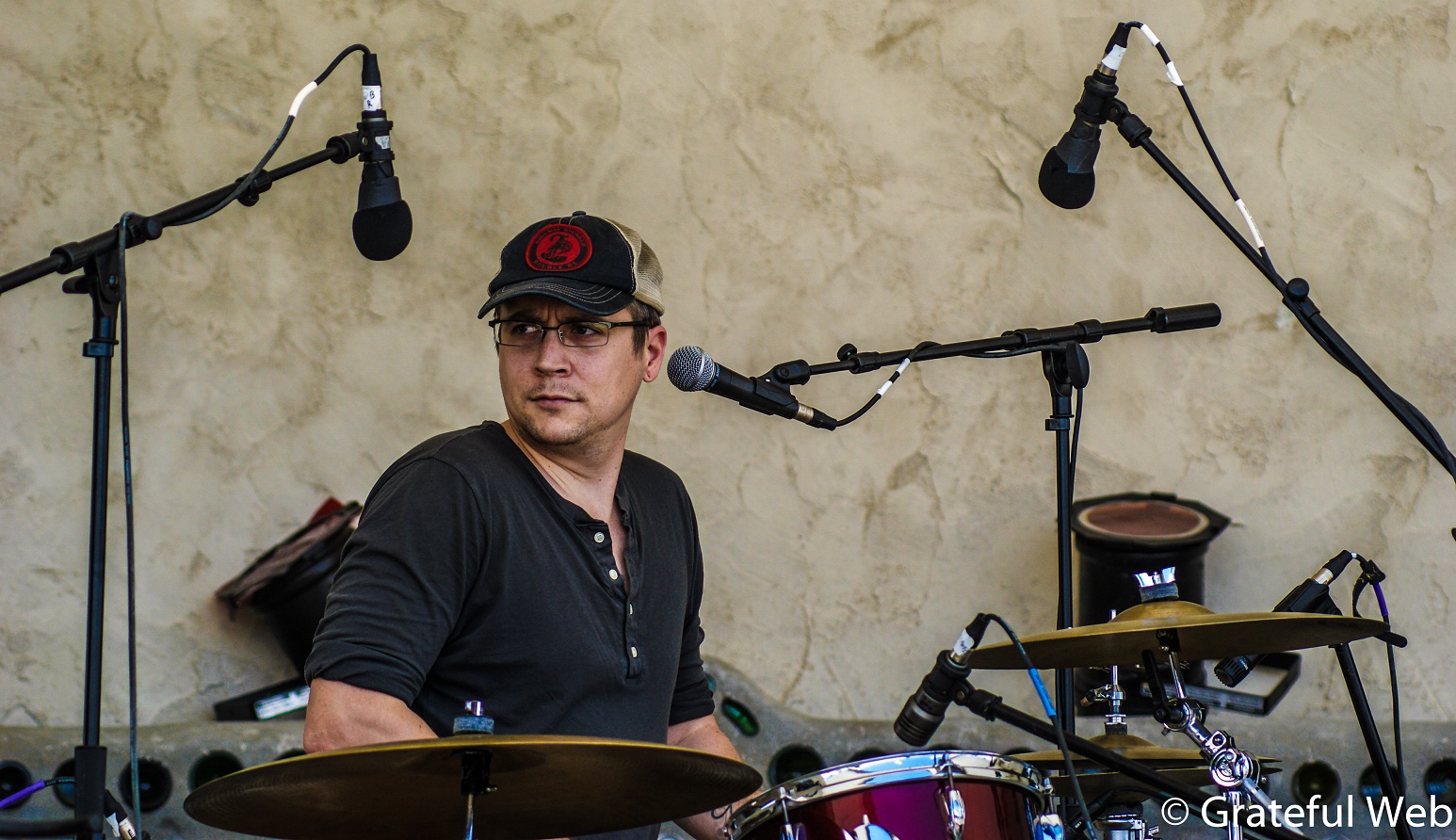 Briante's vocals, though they have the same timbre, seem to morph depending on the material he's working with. He nails the emotion of Willie Nelson's "Pancho and Lefty." I've only heard one other performer produce that effect more than Willie himself. Very nicely done.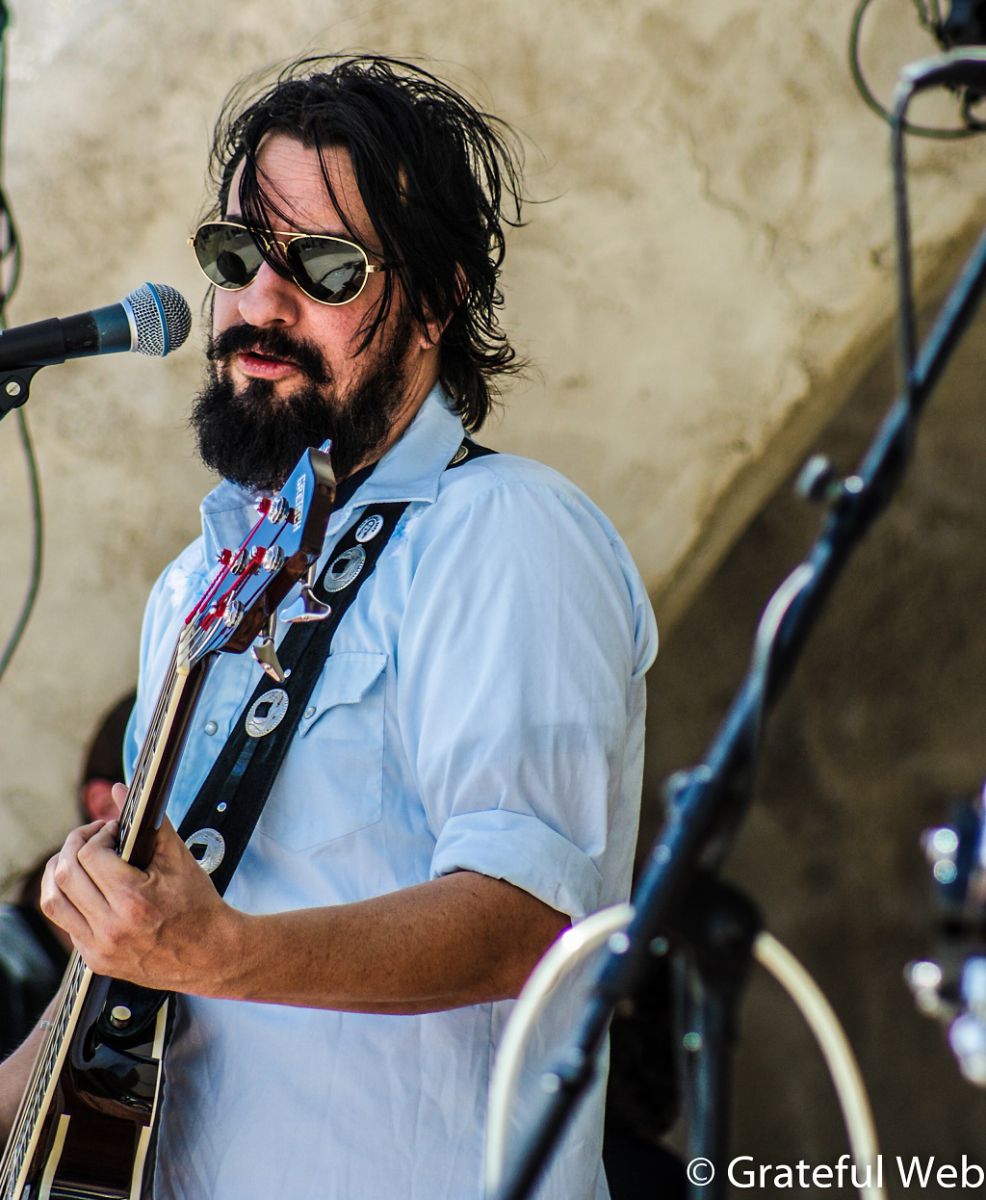 The Far West also does great Texas swing as well, sometimes with bluesy undertones. Though their sound is Americana with a tawny, they write about life and heartbreak. Their set was filled with originals and only five covers. I was surprised to hear a Carter Family tune I'd never heard before and Hank Williams' "I'm So Lonesome I Could Cry." I was encouraged that a young band who is making its mark with its own strong songs would remember those early greats. Well done.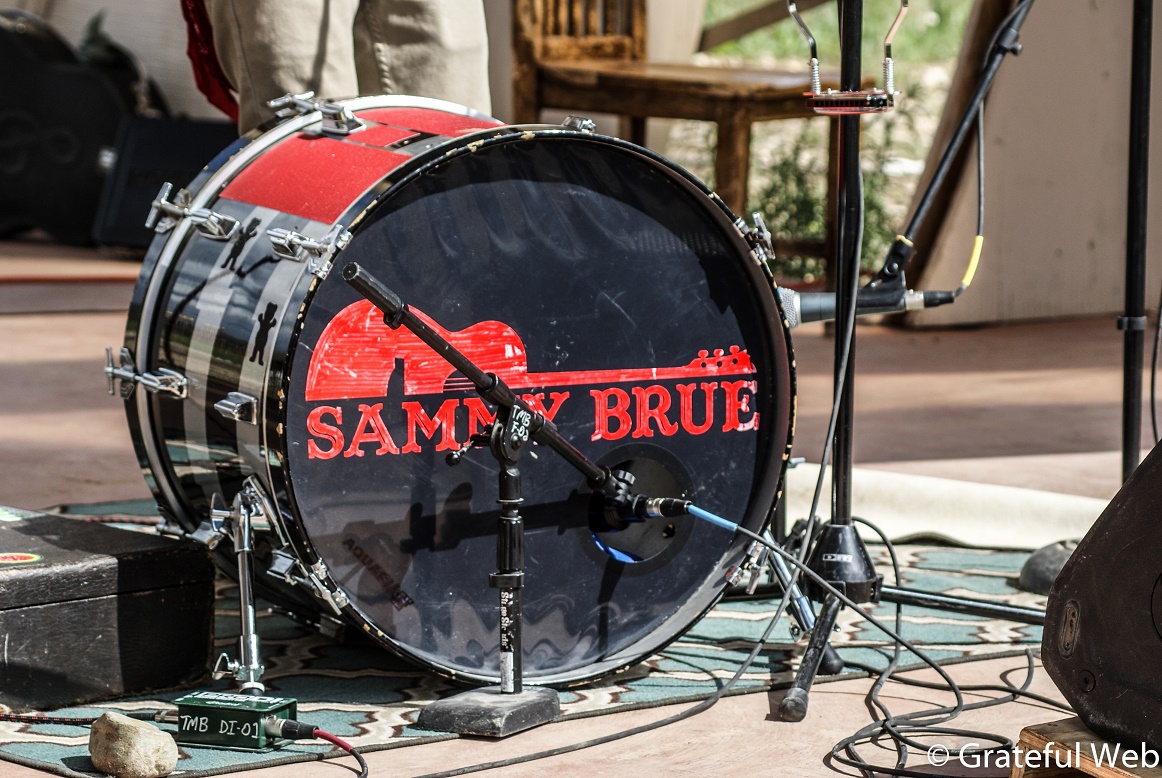 Then there was Sammy Brue.  You would not have believed there was so much talent in this young man who set up on the patio stage. Using a foot pedal to keep a beat on a kick drum and tambourine, Sammy entertained the audience with original songs and mature guitar work, sounding like an early Neil Young.  His songs were well-structured and surprisingly life-filled. They were solid and well executed. And he's only fourteen years old. He told me before he went on stage that he had about 40 songs written so far. This is a young talent that music lovers need to watch.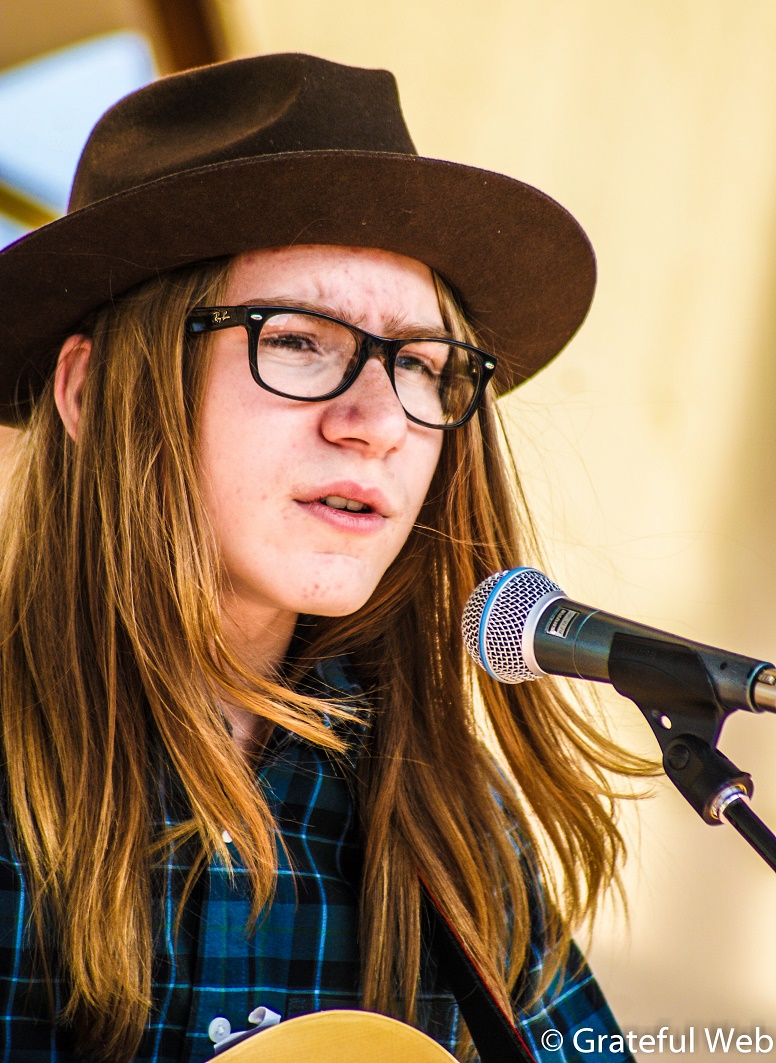 I hope he had a good long talk with Max Gomez who played later in the evening. Also a younger talent, Max kept persevering until people began to notice. In Sammy Brue's case, people already are noticing. He's already opened for some big acts including Asleep at the Wheel. He just needs to keep experiencing life and writing about it.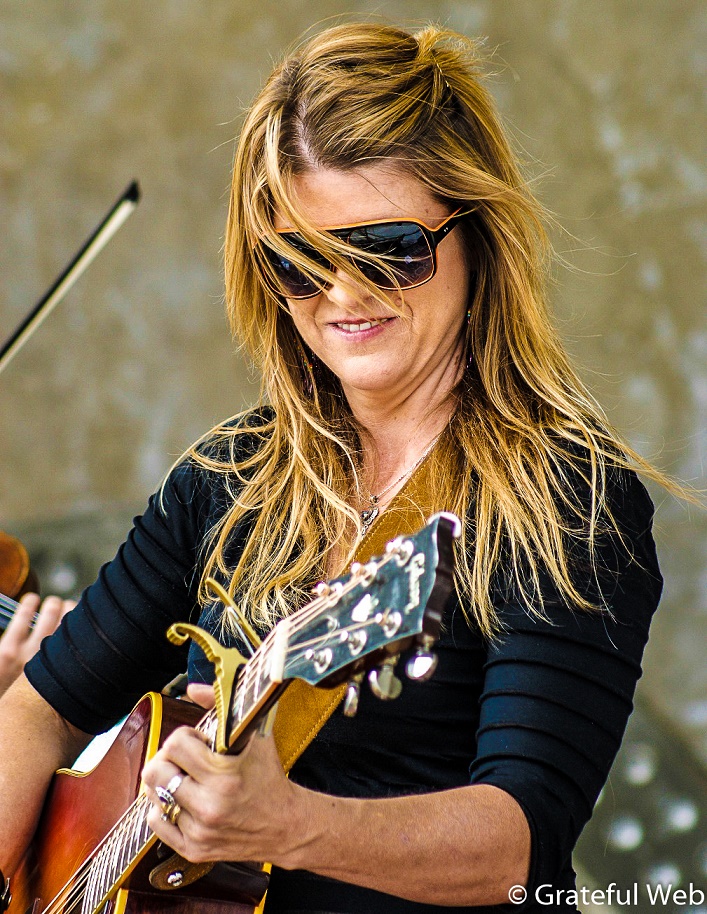 Next up on the main stage I finally got to hear a woman singer/songwriter with guts and power. Robyn Ludwick performed with her husband John Ludwick doing back up vocals and the Music on the Mesa House Band.
First of all, hats off to the incredible musicians of the MOM House Band.  I heard that they had listened to Robyn's material but certainly never attempted to learn every song. They just got a flavor of her stuff and jumped in. It sounded as if they'd been in rehearsal for months. Don Richmond added a variety of instruments to Robyn's sound, including banjo, accordion, and lap steel. Amazing work!
But let me get back to Robyn's songs. This woman writes with big balls. Seriously. She writes a lot from the male perspective, which I think is one reason her songs are bold, irreverent, and gutsy. There was one song, though, "She'll Get the Roses," that has a view I've never heard a song written from: the Other Woman. Usually, it's about the wife who knows her man is in someone else's arms. This one was heartbreaking to hear and so well done.
Robyn Ludwick's albums and this set consist of all originals. She writes a lot in waltz time, which again is very unusual. Most ballads, country, and Americana songs are in 4/4 time, making them danceable—either two-step or swing. But waltz tempo, also danceable, is quite unusual, except for some really early country tunes. Robyn also shared two brand new songs, road-testing them on the audience. A really, really delightful set. I hadn't heard Robyn Ludwick before but I'm going to listen to a lot more of her work.
Moving inside, festivalgoers were entertained by Taos native Max Gomez. An extremely talented young songwriter, he writes about anything and everything, but in a way that brings people back to his gigs and his record to listen again, more closely this time, to catch all of the nuances. His work ranges from blues (one of his first musical loves) to honkytonk and pure Americana. His vocal delivery is solid as well as his guitar work. In this set it was fleshed out by a keys/accordion player, a standup bass, and a mandolin/fiddle player—all who backed him up vocally---and all much older.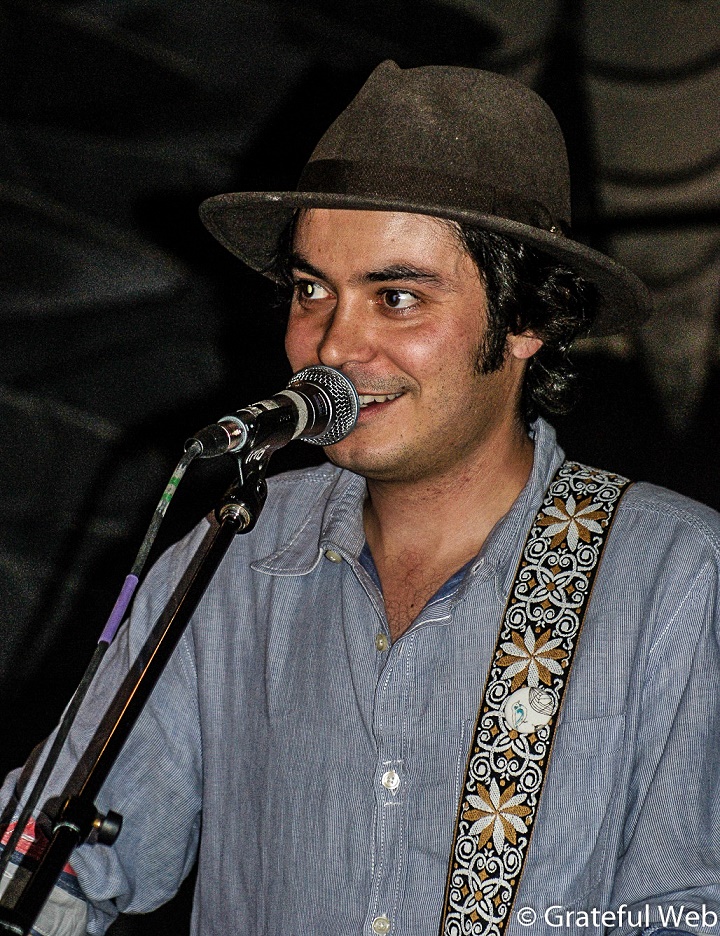 Max Gomez played his first real gig at 14 and went on to play in local establishments in Taos at an extremely young age. He has said that those venues became his school of musicianship, life, and songwriting. In his mid-twenties now, he projects a humble but very likeable presence on stage. Audiences love him. And this festival's listeners were also dancers so he filled the dance floor with his tunes.
Gomez' hour and a half set was extended to past two hours due to light rain and wind outside. Though equipment on the main stage was covered, a decision was made to move the next act inside to the brewery stage. In between Max Gomez a number of musicians stepped up to entertain while equipment was moved inside, including fiddle player Karina Wilson who kept people dancing with Cajun tunes.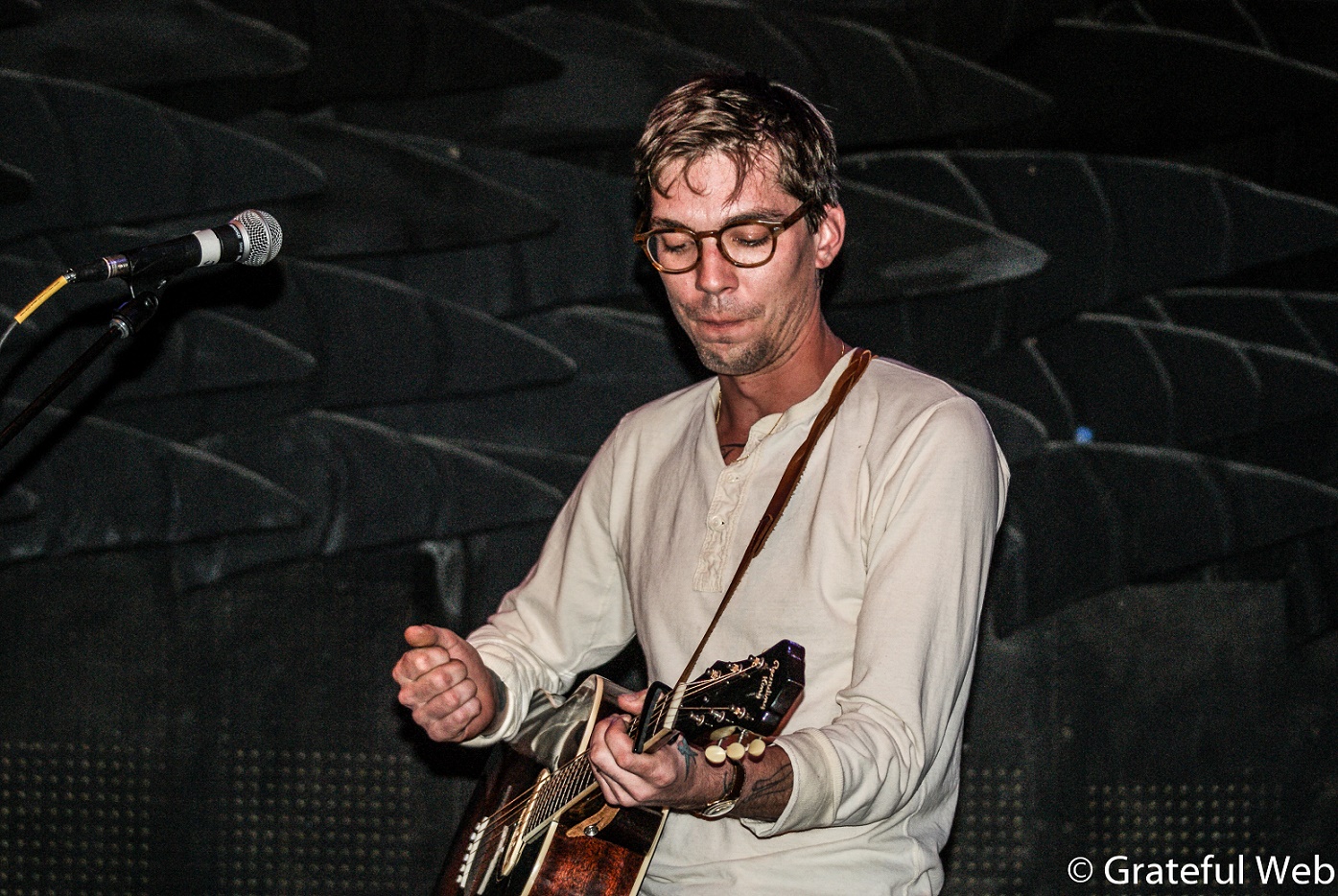 About an hour and a half late, the last act of the festival struck its first chord. Festivalgoers got an up close and personal two hour set by Justin Townes Earle. Full of humor and irreverence, tenderness and pain, Earl drew listeners to the edge of the stage, with only an occasional couple down front doing a conservative turn or two on the floor. As you would expect, Justin Townes Earle enthralled.
It was a great close to the first annual Music on the Mesa festival. Organizers were already buzzing with enthusiasm about next year's fest. I can't wait.