Musketeer Gripweed was the name of a character played by John Lennon in the 1967 British comedy film titled "How I Won The War." The name is unique and memorable and that is what the band has portrayed with their music since their beginning in 2005. The line-up consists of Jason Downing on vocals, guitar and harmonica, Stu Crair on drums, Matthew Goldberg on keyboards, Ben Hockett on bass, and Lance Ruby on guitar. Together these five gifted musicians take you on a nothing-but-net wild ride of goodness through music. The band delivers rock 'n roll, blues and soul with unbridled energy, high quality musicianship and soulful interpretations of the songs they create.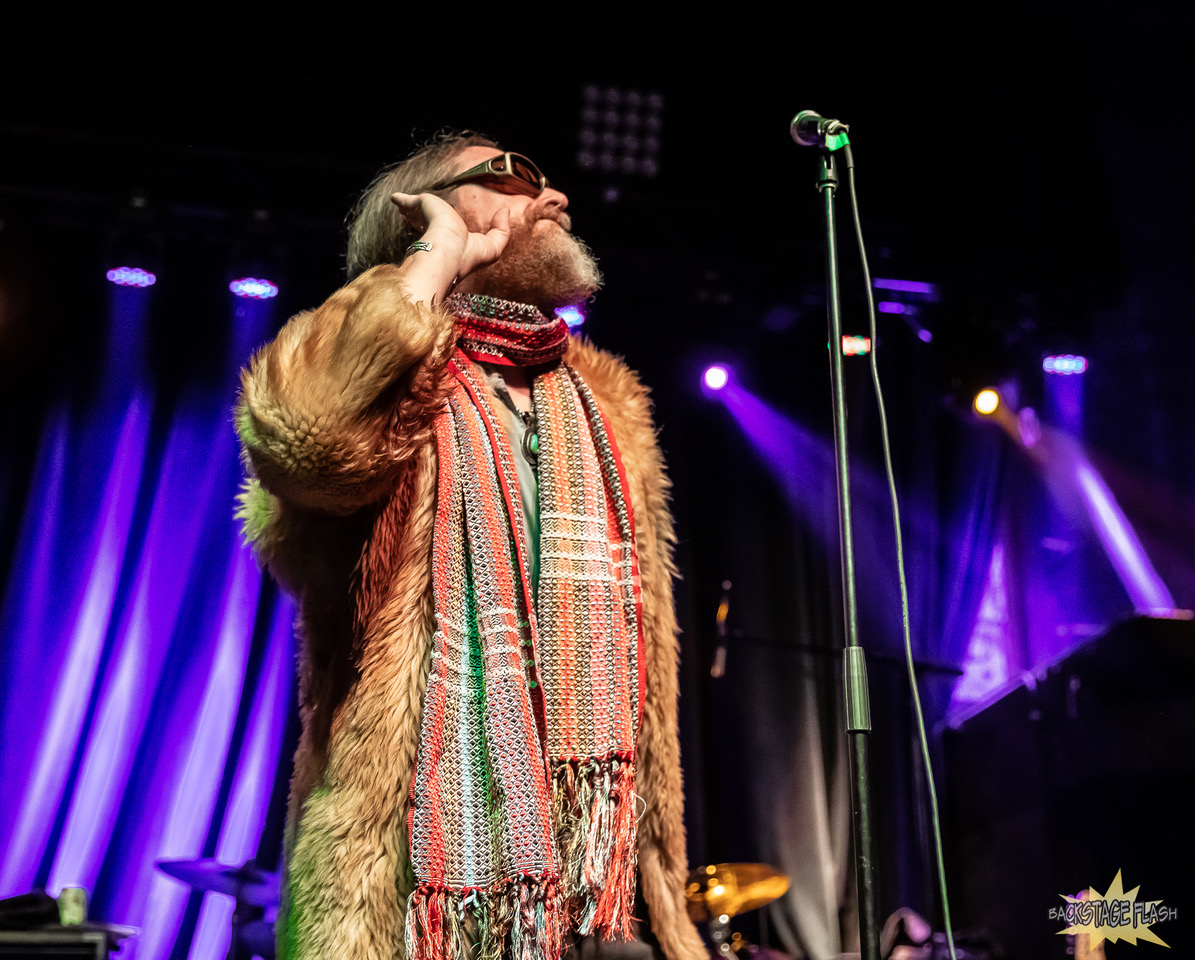 Musketeer Gripweed's charismatic, soulful front man Jason Downing steers the ship into uncharted waters every time they take the stage. His delivery of the music is intense, truthful and packed with power. He is a gifted singer with pronounced rock and roll range that lifts the music to higher ground than should be allowed. He can also take you all the way down to very heartfelt moments of passionate lyrical subtlety that melts you where you stand. His interactive relationship with the audience makes everyone in the room feel like they are part of the show. His talent, positivity and confidence jump off the stage, land in your lap and slap the shit out of your senses.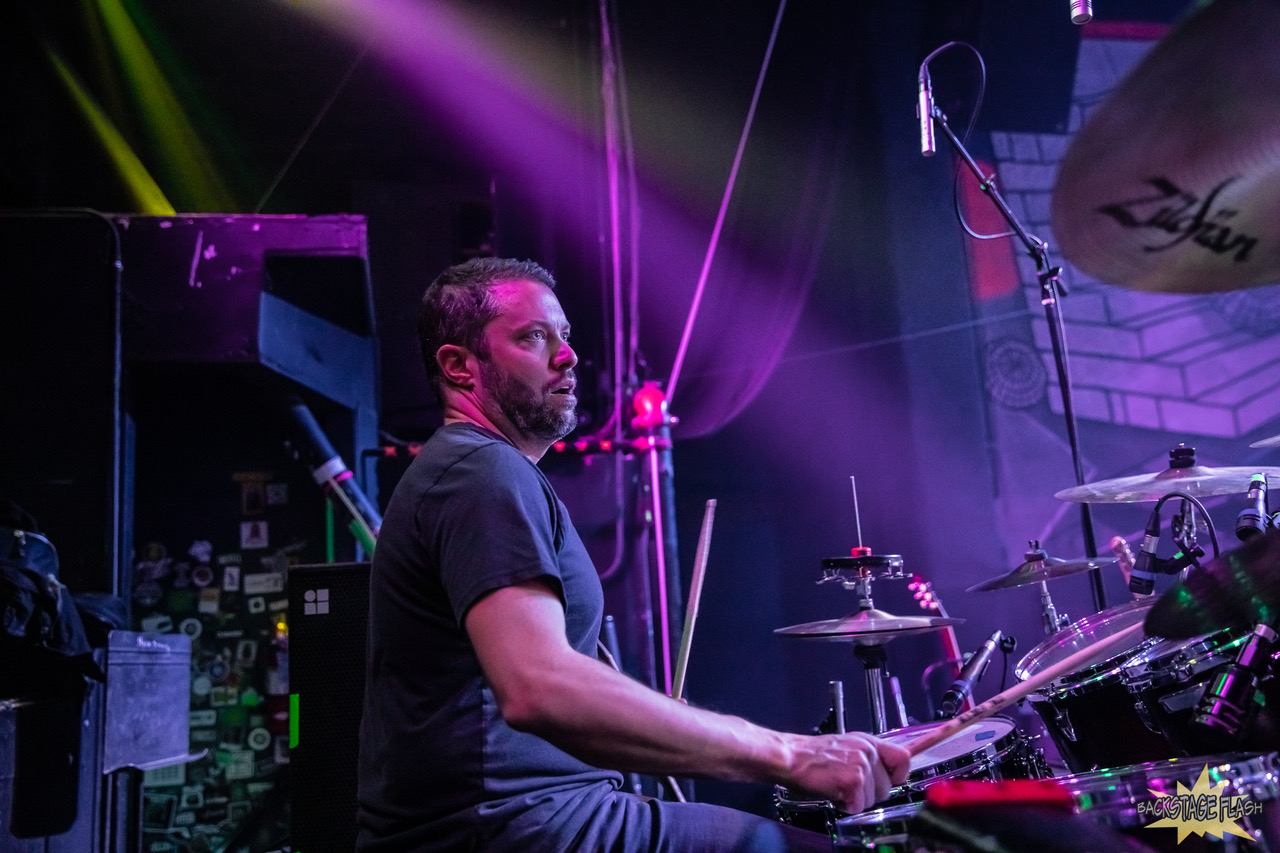 Stu Crair is the perfect drummer for this band as his adaptability to all kinds of tempos and changes is off the charts diverse. He plays with precise, fluid stability and knows exactly how to use his drum kit to full capacity. His touch and fills are powerful and tasteful and his acute attention to what's going on with the other members of the band while playing is imperative to the overall tightness they create. Ben Hockett is the other player who keeps the foundation in check. His bass lines are distinct and improvisational and he has a fluidity on the neck of his five string that presents powerful poignant notes that the rest of the band responds to. Hockett and Crair build a house every time they play for the rest of the band to work from and in the end they all live together.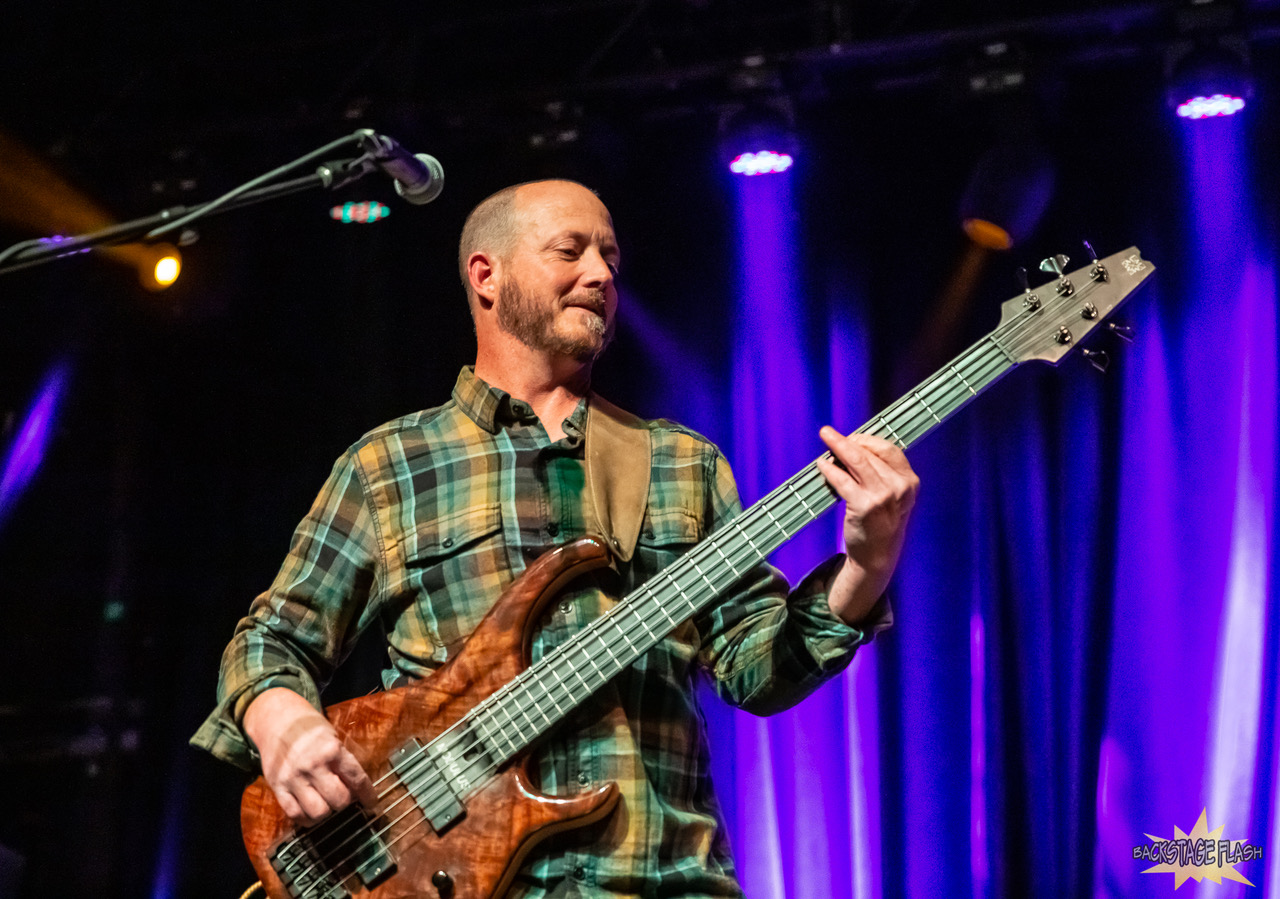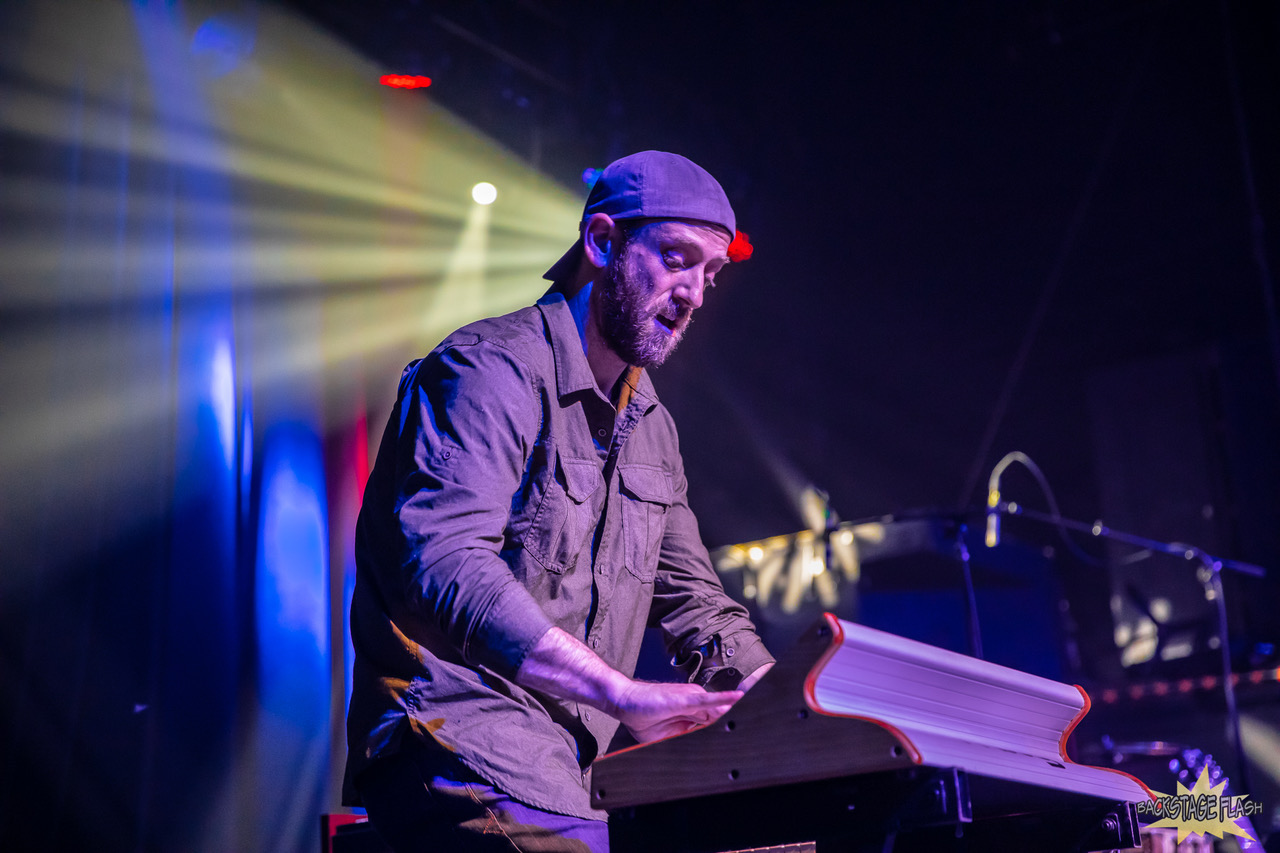 Matthew Goldberg on keyboards is such a gifted player, his style is whatever it needs to be in the moment. He has incredibly fast hands with razor sharp reflexes that allow him to explore the arrangements with great knowledge of the tempo. He is a tasteful soloist with great feel for the groove of the song. He keeps the arrangements flowing with fullness and style. Lance Ruby has all kinds of crazy skills, I just don' to know where to begin with this young man, other than he was paying attention when the guitar gods said 'you will now master your craft'. He comes up with these incredible riffs that give the songs melodic structure that hook you and hold you there. His lead guitar skills are face melting madness. His notes are very distinct and expressive and played with lots of passion. Ruby presents creativity, timing and ambitious attitude on stage combined with great technical skills and stage presence; he is the complete package.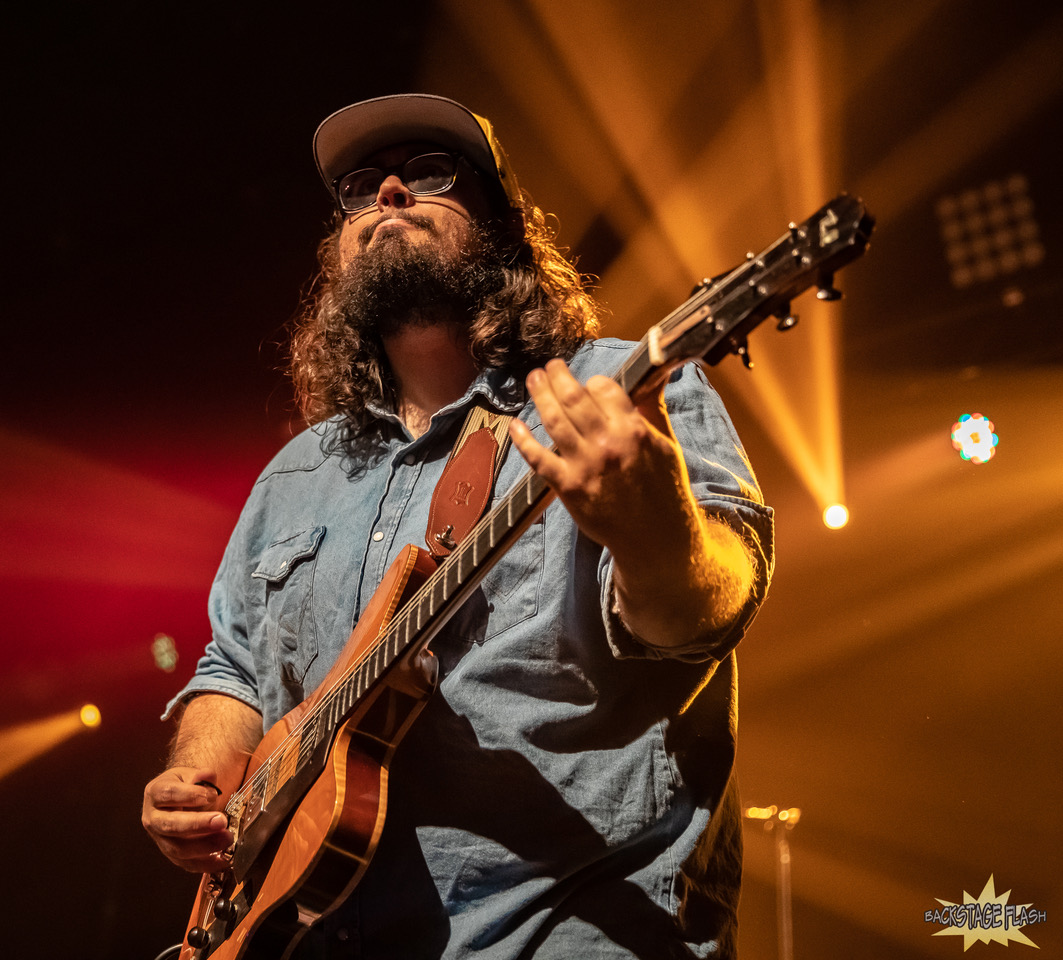 Musketeer Gripweed is celebrating their new album "Long Past Time". Grateful Web had a chance to talk with lead singer Jason Downing and drummer Stu Crair and here's what they had to say.
"SHO LOOKS GOOD" - Official music video from the new Musketeer Gripweed album "Long Past Time"
GW: Congratulations on your new album "Long Past Time", what does the title of the album signify and is it the title track?
JASON: For anybody who's ever seen a Musketeer Gripweed show it's fairly standard for me to preach a little bit during the show and teach a little bit, it's just been part of it for so long.  Although my writing style isn't really overt lyrically, it's a pretty big message and it is long past time for a lot of things. Creating more actual equality; denouncing white supremacy; embracing and supporting family planning for all birthing persons; taking action for our environment - lots of big ideas but the general theme is that it's long past time for all of them and I'm quite sure that young people and most other folks are tired of having positive progress delayed. We are and have always been an anti-racism anti-depressor band both lyrically and in the content of our shows. We take a stance, that's important. So really to sum it up I guess it's long past time that all of our brothers and sisters can get a fair share and treat each other with love and compassion, so that has to be the goal, particularly of art and music, I think anyway.
GW: Is "Long Past Time" a full LP of all new original material and does it have a specific theme?
JASON: The album is all original new material, and we had lots to sort through since this is really the second album in a three-album run that we started and had ready to go, or at least lots of songs ready to go, even before Covid. So, when all of that hit and we couldn't play live shows we didn't really skip a beat because we had all of this music to record and write.  And for the first time in our seventeen years, we have a cover on this album of a Ray Charles song "Hard Times". I can't get enough of Ray Charles. The overall theme of these three albums have been more personal, in terms of writing lyrically though maybe a bit more specific and less vague with the intent. We have one more album we'll be recording next year with songs that we've been working on for a few years as well as ones that we've just written. There's no shortage over the past seventeen years of original material, that's where our heart is in this band and has always been.
GW: In your long history as a band with just a few line-up changes is your process of songwriting and recording any different now in comparison to say your first album "Peace Will Win"?
JASON: It has been such an awesome thing to have so few lineup changes. When I was calling people and asking them specifically to play in this band it was because they were good human beings, and I'm not joking about that. I wanted to play with fantastic humans who had great quality of character and who could play an instrument as well. Of course, they're all super talented guys, but I think you get to a point where there's so many talented musicians why not play with people who are family that you always treat well and where the goal before the music is to be good to each other. We're sitting on year seventeen and I feel like that was a good call-in hindsight. Life is a lot different but the thing that's been unique to this band is our writing style has always consisted of everyone contributing. The guys in this band have great lyrical suggestions, we definitely build a better song with everyones input, so it's cool to have the consistency of equal contribution when writing songs.
GW: Musketeer Gripweed has released several albums since the band's inception in 2005 and recently the band has released "More Than Ever" in 2020 and now "Long Past Time" in 2022, what is the driving force inspiring the band to record?
JASON: Recording music in the studio and live recorded music is your legacy. Some bands really want to play cover songs, and to be honest, we've been pretty horrible at that over the years. We play some great covers and make them very much our own, but we spend more time working on our own new tunes. That's infinitely more interesting to us anyway than overdoing it with covers or just not taking enough time to create these things that are our Musketeer Gripweed thing that came out of the universe when we're all in a room together.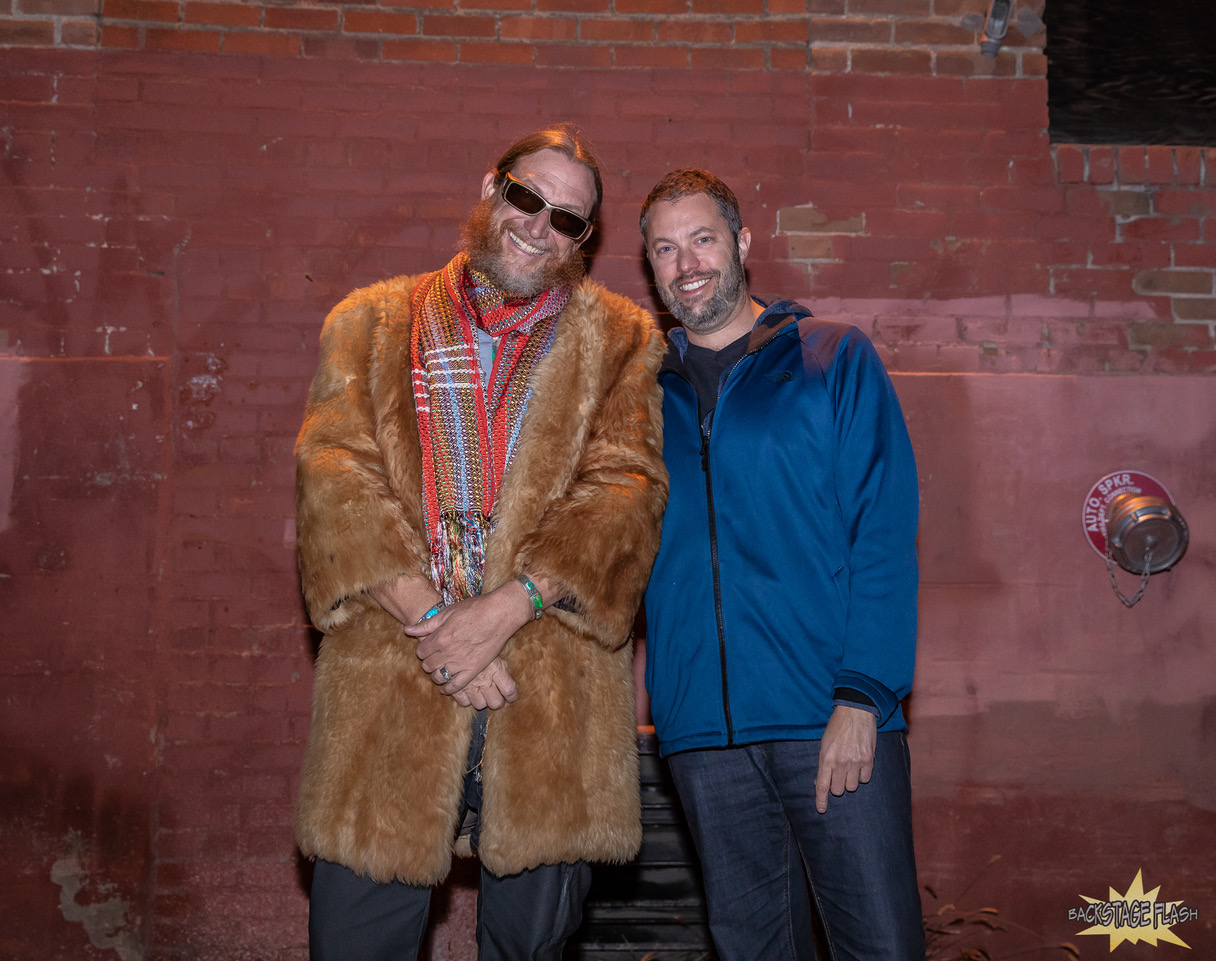 GW: Musketeer Gripweed has a fairly new member on guitar, Mr. Lance Ruby. What has Ruby's presence brought to the band as far as the overall sound, direction, etc.?
JASON: Lance is a humble guy, a comic book nerd, and crushes the guitar seventeen ways from Sunday. It's great having new energy in the band because you get diverse perspectives and you start writing songs differently or someone else's perspective is contributing to that. I love him as a brother and a human being, he plays his guitar a lot, that's what he does so that's why he's so good. And we've always been hard rock ass kicking revival music but I'd say that has really been cemented with Lance. You definitely have some big nasty tone songs that remind me a lot of Guns n' Roses or The Black Crowes and as far as that guitar presence, it's just a wall of crunchy guitar.
GW: Where was "Long Past Time" recorded and are there any special guests appearing on the album?
STU: Blasting Room in Fort Collins. Recorded and mixed by Andrew Berlin and Chris Beeble. Mastered by David Glasser at Airshow Mastering in Boulder (who has multiple Grammys and has re-mastered almost the entire Grateful Dead catalog). We brought in the same crew for both albums. Three backup singers (Cheryl Renee, Carl Carwell, Coco Brown) and two local horn players (Joey Leclerc and Zach Rich). They were all amazing to work with.
GW: Are there any plans on the horizon as far as doing more dates to support the new album release?
STU: We are working on something special with KRFC 88.9 FM Radio, Fort Collins and the Colorado State University orchestral department for a unique show in January. Stay tuned!
GW: How has the band evolved over the years and are there any new twists and turns on the horizon for Musketeer Gripweed?
STU: We still enjoy each other's company and playing music together. I think the music reflects the closeness and continues to evolve. You can hear the difference from each album and the songwriting has grown from extremely simple roots-rock to more hard driving blues with intricate parts. We have a million ideas for the future, but can't give away too much though.
GW: Once again congratulations on your new album and thank you for your time.
JD: Thanks a ton for caring to ask such thoughtful questions. Hope you get to the album release show at the Aggie on November 5th and if not let's make sure to get you some band stuff, some music to listen to, and some positive vibrations. Thank you, Peace, Jason.
STU: Thanks, we appreciate all the support of you and the Colorado music community!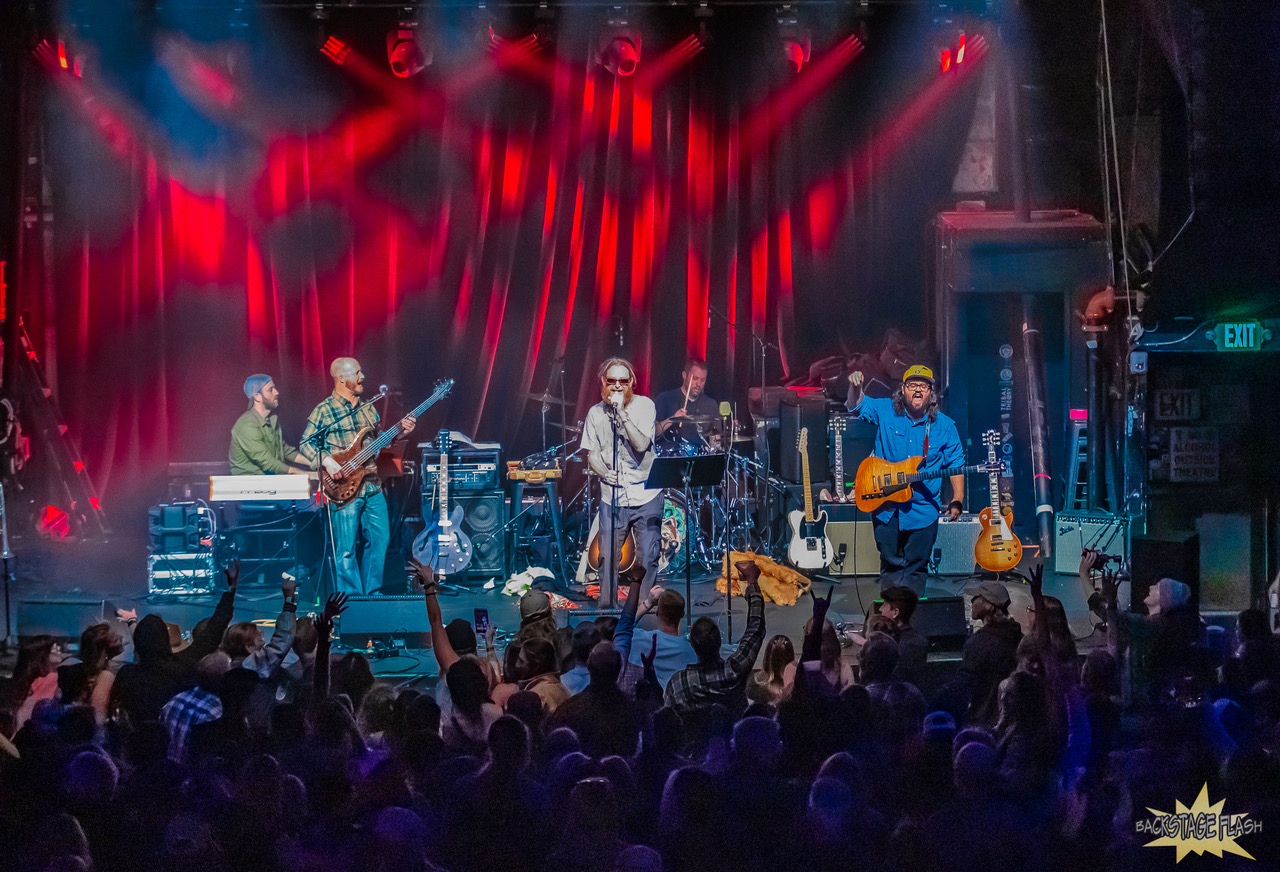 Fort Collins came out strong last night to celebrate Musketeer Gripweed's "Long Past Time" album release show. In traditional Gripweed style the home town band lit the Aggie up from the opening notes of the Beatles classic "Day Tripper" to covering the new album "Long Past Time" in its entirety. The new songs were powerful, raw, rocking fruits of the bands laborious efforts in writing a kick ass album. The new tunes were well received as the band test drove the songs for the first time live. "Sho Looks Good" a new tune that is also a music video from the new album was played three songs in followed by the title track "Long Past Time". Gripweed also covered songs from their previous album "More Than Ever" as well as other songs from their career. I thought the roof was going to come off the club when they broke into "War Pigs" by Black Sabbath about eight songs in to the set. The crowd was going nuts at this point and the energy in the room was intense.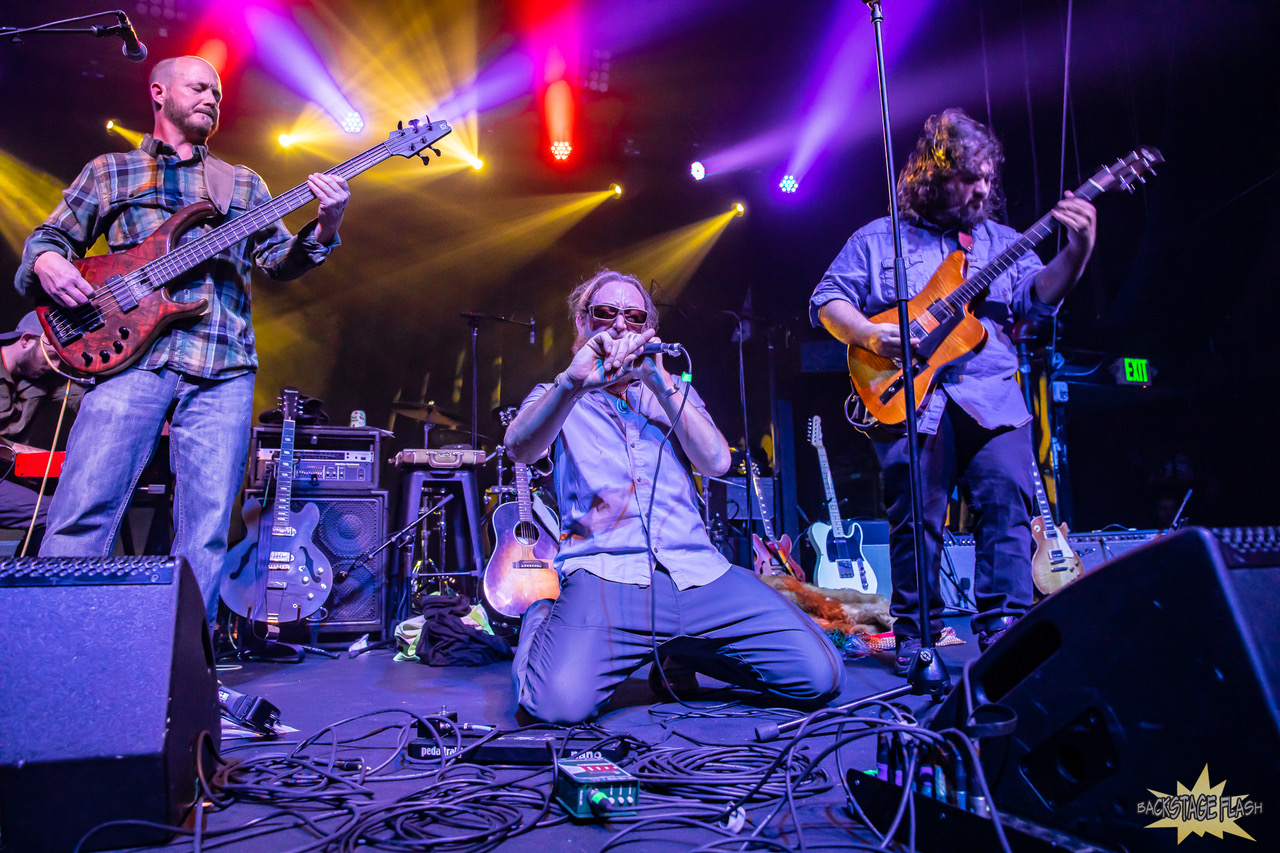 Talk about a straight up in your face rock and roll show, the set was packed with hard driving blues-infused powerful songs that stick to your ribs like gravy on a biscuit! The band was excited to see so many happy faces in the crowd. Lots of friends and family came out to cheer on the band including many people seeing Gripweed for the first time. Jason Downing's energy and vocal abilities are stand-alone powerful, meaningful and expressive. His message of peace and love through music is raw and refreshing. Charisma, style and the flat out love of what he does are always on full display. The band sounded well-rehearsed and tight as ever. Matt Goldberg was keeping the melodies free and flowing on the keys and his solos were fluid and expressive.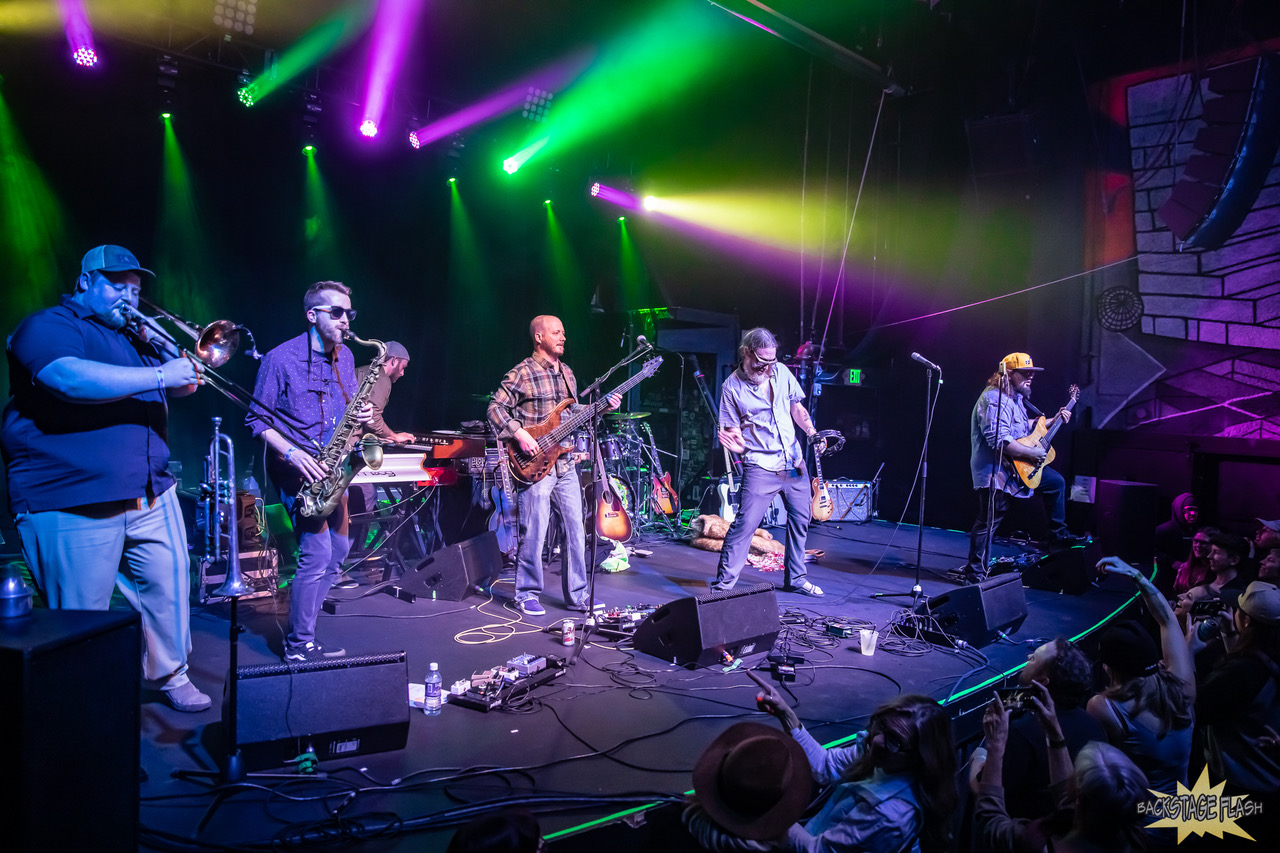 Stu Crair on drums and Ben Hockett on bass kept the low end pounding through your chest with freight train ferocity and Lance Ruby on guitar just blows your mind with incredible skills, expressive notes and chunky tone. The addition of Zach Rich and Joey Leclerc on horns gave the band a powerful punch. Adding saxophone, trumpet and trombone on select songs gave the band incredible fullness and energy. These guys are gifted players that also contributed on Gripweed's new recorded music. Musketeer Gripweed performed one heck of a high energy hometown gig and the new album is as diverse and expressive as the band. It's always exciting to see and hear what the band is going to do next, and we can't wait!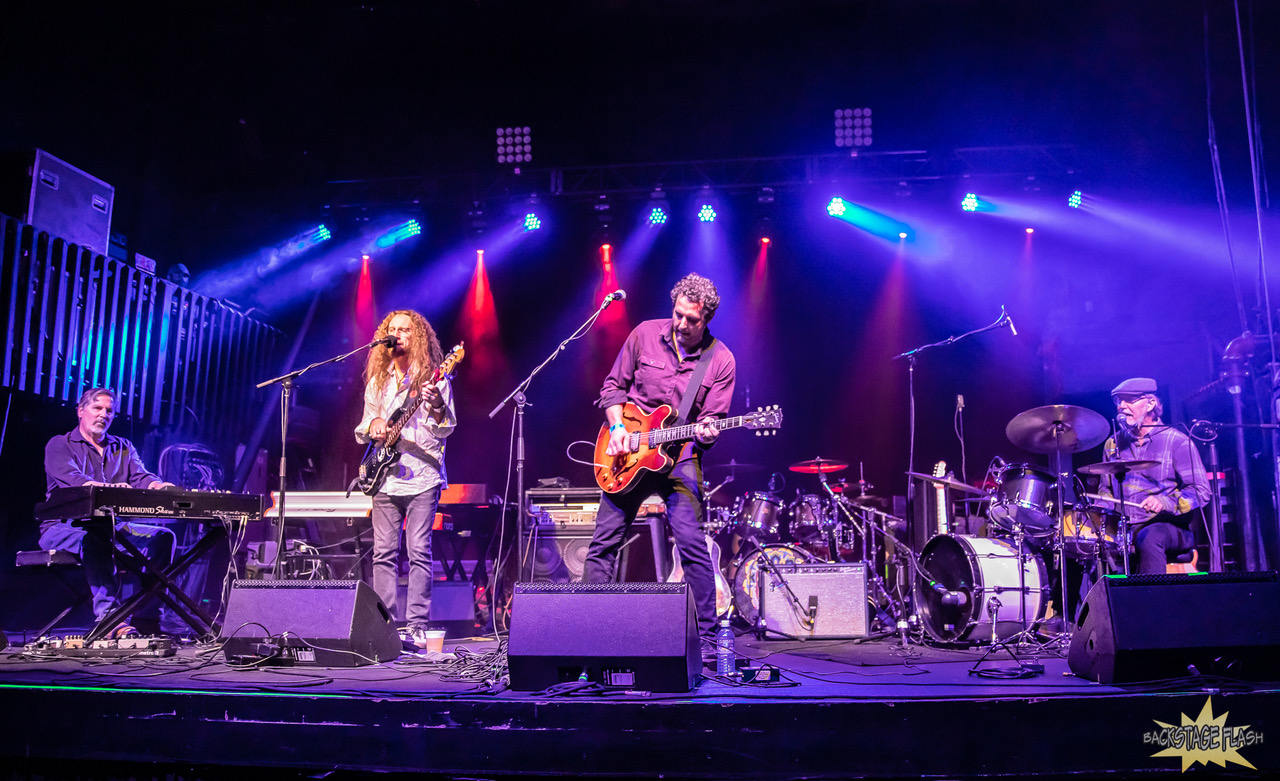 West Side Joe & The Men Of Soul warmed up the crowd with a rocking set of original blues rock with a couple of very tasteful covers including "Atlantic City" by Bruce Springsteen and "Don't Do It" by the Band. Joe Schicke has a great voice and serious guitar skills, these two attributes combined with his diverse influences give the band a signature sound that is traditional blues based, rock, pop and garage rock infused with soulful writing and catchy hooks. Schicke is joined on stage by Steve Amedee on drums, Taylor Tesler on bass and Greg Leistikow on keyboards. This foursome of well-seasoned musicians was killing it and the crowd was way into it. Schicke is a great frontman with a strong band behind him that allows him to explore and improvise on the arrangements with adventurous style. The band released their first album "Keep On Climbin'" in 2021, the album was stacked with great players and singers from Fort Collins, Colorado and has gained critical acclaim and was the number one played album on Colorado radio for the month of June 2021.
Thanks to the Aggie Theatre staff, guests, bands, production crew and Alden Olvey for lighting the stage.