My Morning Jacket decided to record their latest release, Circuital (May 31st) in a Louisville, Kentucky gymnasium, in stark contrast to the Manhattan studio environment that 2008's Evil Urges spawned from. The change of scenery helped the band to produce a more organic sounding record with the end result ultimately proving that the Louisville five-piece can own virtually any style they endeavor.
Perhaps the process and end product of Evil Urges dictated a less pressured approach and a return to a lighter, less busy sound. Regardless, MMJ certainly retain their trademarked power and energy in various forms throughout Circuital's ten tracks.
The opening "Victory Dance" comes in with the feel of a child waking from a dream. A steady beat, with front man Jim James' eerie, yet comforting voice evokes the feeling of emerging from the fog in the moments between awake and slumber. It is a song of questions and hopes, that despite it's simpler musical structure, delivers a power on par with the opening (and title) track of their previous record. "Circuital" (track 2) tips the scale at the seven minute mark and showcases James in glorious acoustic guitar celebration that lyrically begins the pondering stage of  the aforementioned questions. (These two tracks have opened nearly every MMJ show this summer and are absolutely breathtaking live).
"The Day is Coming" and "Wonderful (The Way I Feel)" are likely the most beautiful and comforting tracks on the album, the latter an affirmation of inner peace backed by not much other than acoustic guitar pickings. "Put the sun on my shoulder, and the wind at my back, I will never grow older, at least not in my mind," James innocently exclaims, simultaneously soothing the ills of the world for the listener.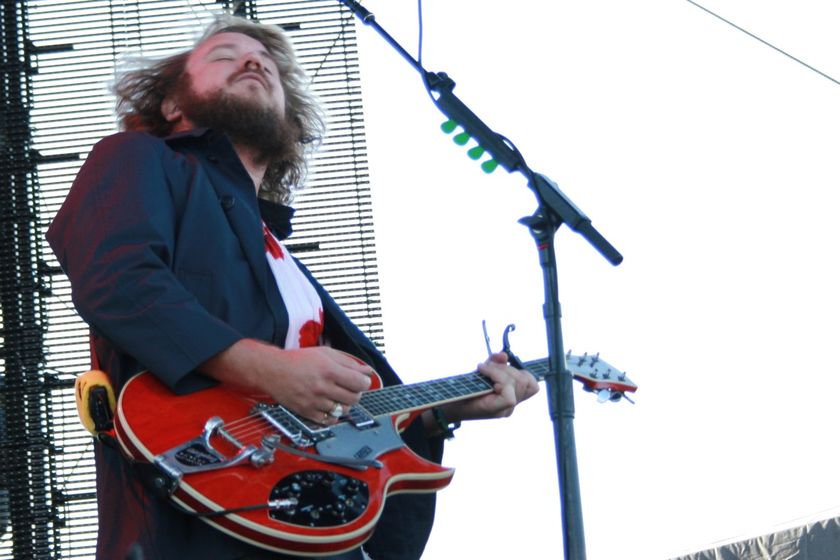 "Outta My System" could've totally been a Ramones song, both lyrically ("They told me not to smoke drugs, but I didn't listen/ Never thought I'd get caught and wind up in prison") and with it's simple, thumping riff, while "Holdin' On To Black Metal" is an anthem, complete with choral vocals and driving rhythm.
"First Light" is a good time, danceable number that lyrically furthers the theme of returning to youth for enlightenment: "first I was an ancient, then I was an infant, now I am alive." The combination of keyboard, banjo and pedal steel on "You Wanna Freak Out" is a perfect example of MMJ's unique southern psychedelic style; as is the raw electric guitar soloing over the tidal-like ebb and flow on "Slow Slow Tune."
As all good things must come full circle, the sentimental words to "Movin' Away" echo over simple piano as James comes to terms with the elements of evolution and change in human life: "Though there's a new life line, I won't forget the one I left behind." This band has been on a long, successful ride through the world of rock and roll, and seem to have found their way back to the spiritual comforts of "home." Well, at least for now.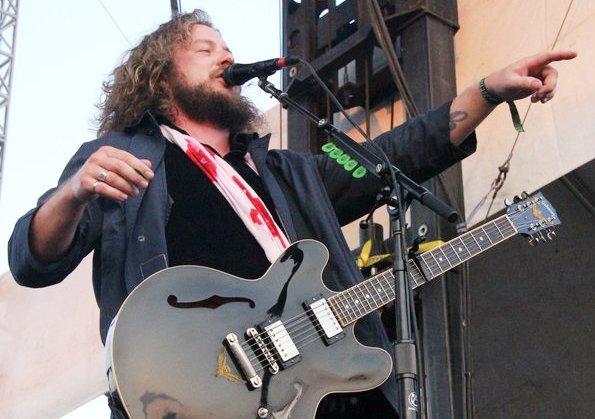 Note to the Colorado folks: MMJ will be at Red Rocks on August 4th, with support from Amos Lee. The southern rock machine has been out all summer touring, absolutely killing it. Long, high energy sets have been quite heavy on the new material, along with a hefty showing of old favorites. Check their website for other dates. Missing out on getting tickets for this tour is essentially the equivalent of ruining Christmas.