By leveraging its iconic past and leaning into an innovative future, Gibson has set the stage for the next era of sound for present and future generations. Gibson has teamed with the dynamic singer-songwriter, and guitarist Nathaniel Rateliff whose music, both solo and with the Night Sweats, incorporates a uniquely appealing blend of folk, soul, Americana, and R&B. Nathaniel teamed with Gibson to create the Nathaniel Rateliff Gibson LG-2 Western. The Nathaniel Rateliff Gibson LG-2 Western is available in Vintage Sunburst now, via: www.gibson.com.
The new Nathaniel Rateliff LG-2 Western is handcrafted by Gibson Acoustic luthiers in Bozeman, MT and is ideally suited for Nathaniel's eclectic and diverse playing style. It features a smaller-sized mahogany body, a V-shaped comfortable neck and premium Adirondack red spruce top which deliver Nathaniel's favorite vintage tone. The guitar is equipped with an LR Baggs® VTC pick-up making it stage-ready, right out of its included hardshell case.
Watch and share Nathaniel Rateliff's new interview and a live, acoustic performance of his song "And It's Still Alright" with his Gibson LG-2 Western, HERE.
As frontman for R&B rockers Nathaniel Rateliff & The Night Sweats, singer-songwriter-guitarist Nathaniel Rateliff has also released mellower, folk-inspired solo LPs. His debut solo album, 2010's In Memory of Loss and the sophomore LP, Falling Faster Than You Can Run, were inspired by the isolation he felt while touring troubadour-style through the UK and Europe. After a decade performing solo, Nathaniel formed Nathaniel Rateliff & The Night Sweats and released a self-titled debut album on Stax Records in 2015 which quickly went Gold and earned the group accolades. Nathaniel Rateliff & The Night Sweats went on to become a Top 10 album in the U.S., Belgium, and Canada, going on to hit No. 1 on Billboard's Folk Albums chart. In the same year, Nathaniel's debut solo album was re-released to critical acclaim. In 2018, the group released their second LP Tearing at the Seams, produced by Richard Swift (The Black Keys, The Shins). After three years of multiple TV-show placements, live album releases and commercial appearances, the debut record has sold over 4 million copies worldwide. In 2019, Nathaniel released a vinyl single with two acoustic John Prine covers: "Sam Stone" (a duet with Prine himself) and "Summer's End" (a duet with indie-folk singer Courtney Marie Andrews). With songwriting heavily informed by his divorce and the death of his friend and collaborator Richard Swift, Rateliff returned to his folk-based roots with his third solo album, 2020's And It's Still Alright. Nathaniel Rateliff & The Night Sweats will release their third studio album, The Future, November 5 via Stax Records. Last week, the group debuted the video for their new single "Survivor"; watch and share it, HERE.
In 2017, Nathaniel Rateliff started the Marigold Project a foundation dedicated to economic, social, and racial justice. The Marigold Project funds strategies that solve problems caused by income inequality, boost civic engagement, spark creativity, offer equitable access to growing and eating good food, and encourage gender and racial justice. The Marigold Project is proud to currently support the Creative Reaction Lab in Missouri, which was founded in support of the uprising in Ferguson. Today, Creative Reaction Lab is focused on building a youth-led, community-centered movement of a new type of Civic Leader: Redesigners for Justice.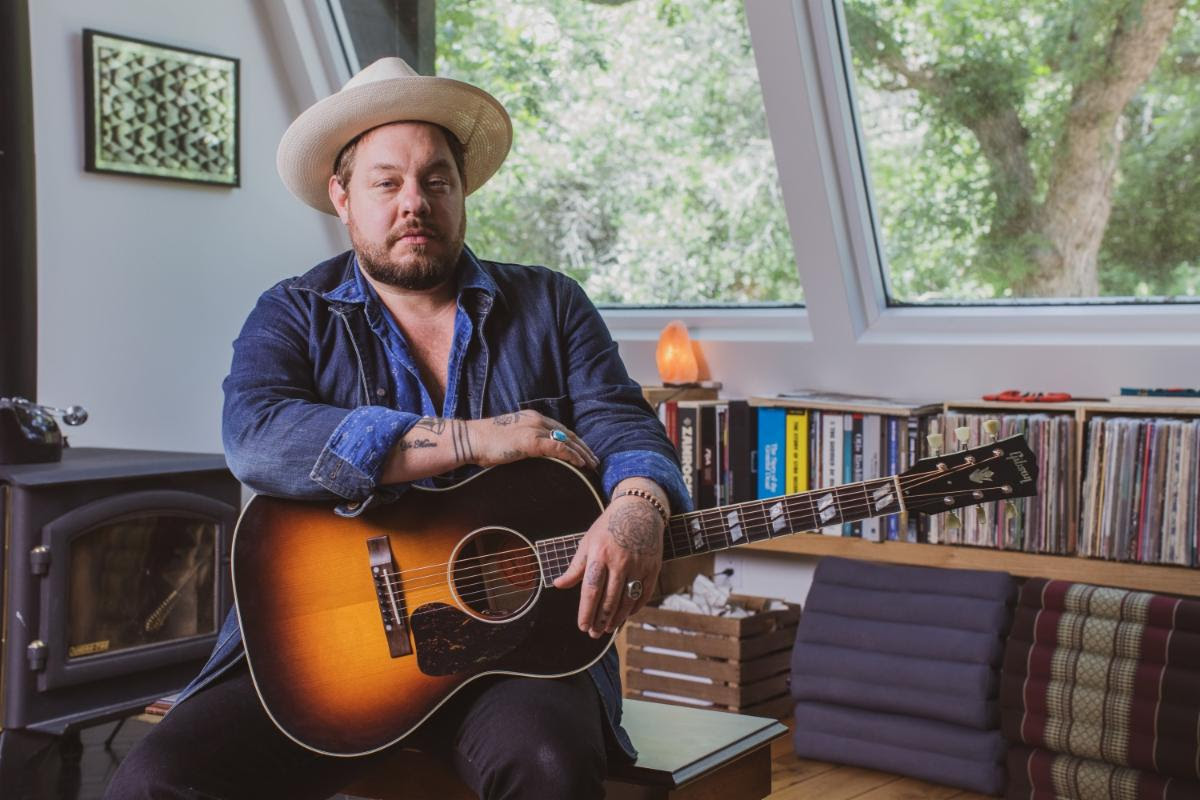 In February 2021, Rateliff made his debut as the musical guest on "Saturday Night Live" one year after the release of his solo album And It's Still Alright (Stax Records), which received critical praise and widespread national promotion despite touring being derailed by the pandemic. Listen to And It's Still Alright NATHANIEL RATELIFF - AND IT'S STILL ALRIGHT (found.ee). This summer, Nathaniel released Red Rocks 2020 (Stax Records), a stunning new live album recorded in September of 2020 in front of a socially--distanced group of 125 fans and a nearly empty Red Rocks Amphitheatre in Morrison, CO. A 90-minute live experience for fans who were unable to attend his live shows last year, Red Rocks 2020 features a wide range of music from Rateliff's career, including songs that have never before been performed live. The cast of musicians includes Rateliff (guitar) with fellow Night Sweats members Joseph Pope III (bass), Mark Shusterman (keys), Patrick Meese (drums, keys, guitar) and Luke Mossman (guitar) along with James Barone (drums, guitar), Joy Adams (cello), Rachel Sliker (viola), Adrienne Short (violin) and Chris Jusell (violin). Nathaniel Rateliff & The Night Sweats are currently on the road this summer and fall for an extensive run of shows.