An exciting mix of folk music's founding voices and modern favorites highlights the 52nd edition of the Newport Folk Festival ® when it returns to Newport's Fort Adams State Park July 30-31, it was announced today by the Newport Festivals Foundation, the recently-formed 501 (c)(3) non-profit organization which produces the event.
Tickets go on sale worldwide on Thursday, March 31, at 10:00 am at www.newportfolkfest.net.
The Newport Folk Festival welcomes Alex and Ani, a celebrated eco-friendly jewelry and lifestyle brand, as sponsor of the Harbor Stage.  Located at its new world headquarters, Chapel View, in Cranston, RI, with its flagship store at Newport's Bowen's Wharf, Alex and Ani also will create limited edition charms that will be introduced and available exclusively at the 2011 Newport Folk Festival and Newport Jazz Festival.
The Newport Festivals Foundation continues to build on the festival's historic past by featuring emerging young artists alongside some of folk music's most venerable names. This year's festival features: The Decemberists, Emmylou Harris, Elvis Costello, Gillian Welch, Amos Lee, Earl Scruggs, Ramblin' Jack Elliot, Gogol Bordello, M. Ward, Wanda Jackson, Mavis Staples, Tegan & Sara, The Felice Brothers, Carolina Chocolate Drops, Justin Townes Earle, Delta Spirit, Middle Brother, The Wailin' Jennys, Freelance Whales, The Secret Sisters, Trampled by Turtles, The Civil Wars, The Head & The Heart, Pokey LaFarge & The South City Three, The Cave Singers, What Cheer? Brigade, Mountain Man, David Wax Museum, Devil Makes Three, Song Circle with Dar Williams Ellis Paul John Gorka & Liz Queler, Typhoon, The Seeger Clogging All-Stars, The Ebony Hillbillies, BrownBird, River City Extension and PS 22. A Friday night event is under consideration and more artists will be announced at a later date.
Often likened to "coming home" to the very roots of the folk-music tradition, the Newport Folk Festival is an annual favorite of fans and musicians alike. The laid back, at home feel has been known to inspire artists' spontaneous, on-stage sit-ins as well as unforgettable, once-in-a-lifetime, impromptu performances throughout the festival grounds.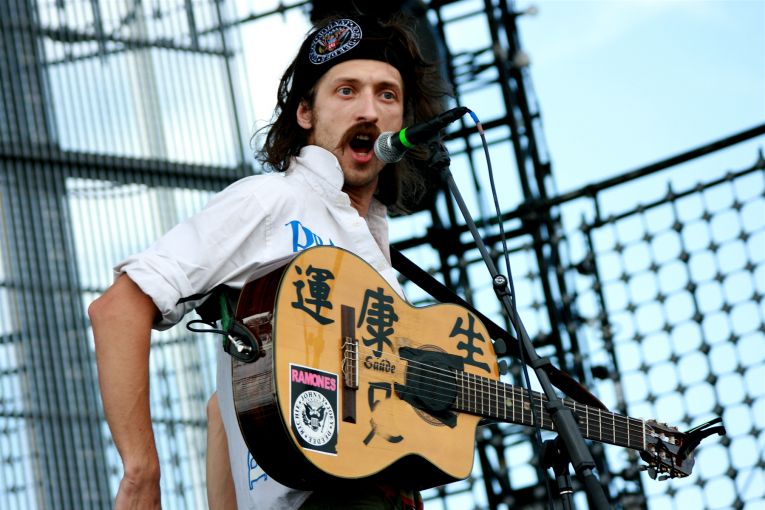 "In an age when it's increasingly common to see tour buses roll on to the next gig as soon as sets end, artists linger at this festival, sometimes for the whole weekend, just to hang out or sit in,  creating an annual, defacto Folk summit by the sea," said Jay Sweet, Folk Festival co-producer.  "The goal, as always, is to serve the Festival's musical heritage, which to me is paying respect to older groundbreakers while championing young chance takers. This is Newport's blueprint, written by George Wein and Bob Jones, who along with co-founder Pete Seeger, often remind me that folk music is, and will always be, a living tradition, constantly evolving.  As long as we stay true to this simple credo, we'll be around another half century and beyond."
George Wein, President of the Newport Festivals Foundation and Producer of the Newport Folk and Jazz Festivals, added, "One of the best elements to a festival is the mingling of musicians, sounds and spirits, and this year's edition of Newport Folk strongly builds upon the tradition that Pete and I first set into motion in 1959. The Festival touches people around the world, but I couldn't be prouder of our new relationship with Rhode Island's own Alex and Ani as well as the exciting artists who have Rhode Island roots such as What Cheer? Brigade, David Wax Museum and Brownbird."
Wein has found Newport to be a scenic and hospitable venue for presenting the very best of this country's blues, roots, gospel, country, bluegrass, Cajun and traditional folk music. This year's edition once again pays tribute to the great performers who wrote the proud history of this festival, including Ramblin' Jack Elliot, Mavis Staples and Emmylou Harris.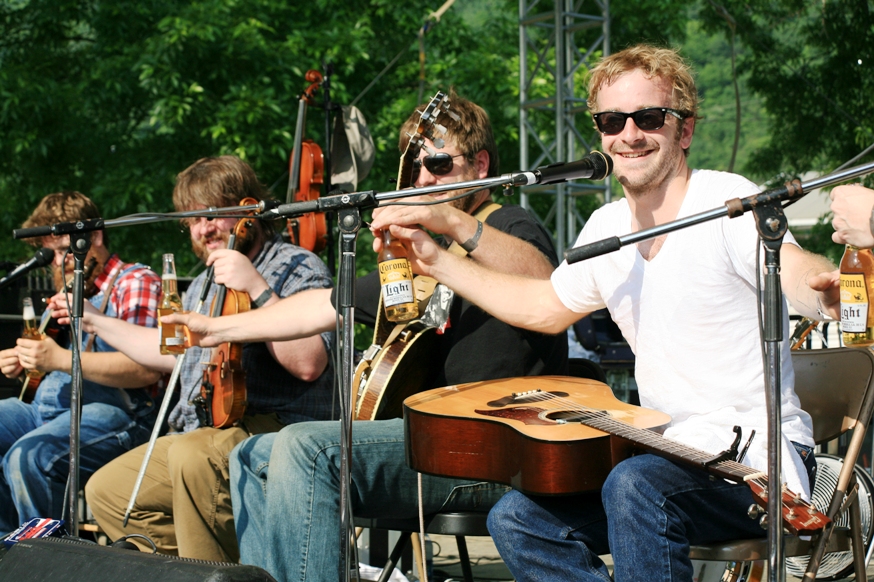 As in recent years, the festival continues to welcome the next wave of folk voices, including The Decemberists, Gillian Welch, The Head & The Heart, Middle Brother, and last year's festival darlings, David Wax Museum. After winning a fan contest to claim a spot in last year's Newport Folk Festival, David Wax Museum went on to increased national exposure and a Boston Music Award for Americana Artist of the Year. The Decemberists return after performing at the Festival's 2009 edition, this time backed by their 2011 studio release, The King is Dead. Elvis Costello, the prolific English singer-songwriter with an almost cult-like following, makes his sophomore trip to the Newport Folk Festival.
Tickets for the Newport Folk Festival go on sale Thursday, March 31, at 10:00 am on-line, by phone and by mail. General admission tickets (single-day passes only) also can be purchased in person at the Newport Visitor Information Center, located at 23 America's Cup Avenue.  There will be a festival office in the Newport area where tickets can be purchased in person at a later date.  For general information, craft vendor information or to leave a message for festival staff, call the festival hotline at (401) 848-5055.  For more information, log on to www.newportfolkfest.net.
The 2011 Newport Folk Festival line-up features:
SATURDAY, JULY 30 ~ 11:30 am – 7:00 pm
Fort Adams State Park, Harrison Avenue
The Decemberists
Gillian Welch
Earl Scruggs
Gogol Bordello
Ramblin' Jack Elliott
Tegan & Sara
Mavis Staples
The Felice Brothers
Delta Spirit
Freelance Whales
Pokey LaFarge & The South City Three
What Cheer? Brigade
The Devil Makes Three
Song Circle with Dar Williams, Ellis Paul, John Gorka & Liz Queler
The Wailin' Jennys
Typhoon
The Ebony Hillbillies
River City Extension
PS22 Chorus
SUNDAY, JULY 31 ~ 11:30 am – 7:00 pm
Fort Adams State Park, Harrison Avenue
Emmylou Harris
Elvis Costello (Solo Acoustic)
Amos Lee
M. Ward
Wanda Jackson
Carolina Chocolate Drops
Middle Brother
Justin Townes Earle
The Secret Sisters
Trampled by Turtles
The Civil Wars
The Head and The Heart
The Cave Singers
David Wax Museum
Mountain Man
The Seeger Clogging All-Stars
BrownBird