On December 3, 2008 one of the world's great voices was stilled.  Odetta, who Martin Luther King, Jr. called "The Queen of American Folk Music", reigned for over thirty years with her rich voice and the honest, regal beauty of her presence.  The folks at Ashe Records were about to begin promotion of their online-only release of Odetta's award-winning album Christmas Spirituals when they received the news.  In tribute to Odetta, Ashe Records wishes to dedicate all proceeds from sales on this album to her favorite charity, The Jazz Foundation of America.  
This album was recorded in 1988 at White Crow Audio in Burlington, Vermont. It was the first time that Odetta had done a studio recording in over fifteen years.  She put her trust in a fledgling record producer, Rachel Faro, and brought in bassist Bill Lee to rerecord the tracks she had done almost twenty years previously for Vanguard Records (the album is often assumed to be a reissue of the old Vanguard recording but it is actually a completely new recording).  It was initially released on Alcazar Records, went on to win the INDI Award for Best Seasonal Release and has brought joy to thousands of listeners throughout the world.
Several years later Alcazar shut down and eventually the rights reverted back to Rachel Faro and her partner Helge Sasse, who in the mean time had founded a label, Ashé Records, initially distributed through Rounder Records, to produce and distribute music from the African diaspora.  Now, almost twenty years to the day, Ashé has rereleased the album online.  In honor of this great artist Ashé will donate 100% of the proceeds from sales to Odetta's most beloved charity, The Jazz Foundation of America, which helps elderly jazz musicians in times of crisis.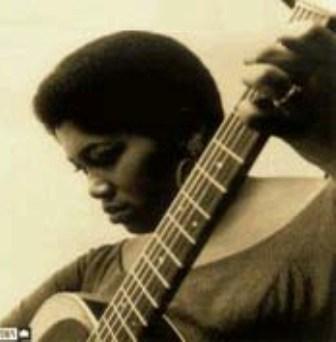 Surrounding Odetta's remarkable voice and songs are bassists Bill Lee and Lincoln Goines, with percussionist Carole Steele.  The songs are mainly traditional with originals by Odetta and new lyrics by Rachel Faro on "O Jerusalem".  The cover is a collage created by artist Colleen Patterson, depicting the Black Madonna by the River Jordan in Egypt, with the Three Kings and three shepherds from various cultures and races in attendance. It was a great honor for Ashe to work with Odetta and we still feel the power of her truth, nobility and love around us.
 
This album will be rereleased next year under the name "Beautiful Star" in order to differentiate it from the Vanguard album.  Meanwhile, please support The Jazz Foundation of America and hit the link above in order to download this beautiful album.  It is our sincere wish that these songs and Odetta's amazing and resonant voice will transport us and transcend all the bad news, bringing peace and joy to all who hear it during this holiday season.