We don't get to choose when tragedy strikes. In a rough week for rock n roll, a reprieve sweet spot can be found in Old Shoe's Country Home.  They play songs that would make Mr. Tom Petty proud with local hero flavor and solid licks to back it up. They have the willingness to not back down from playing the rock n roll that they appreciate, not just the trendy over-produced pop that is sure to sell records. The members of Old Shoe are not just respectful musicians but respectful fans of the music as well.
The musical conversation had at the record release party was between the country and the city.  At 1st Ward Chop Shop in Chicago on 10/6/2017, Chicago Farmer and Edward David Anderson, affectionately called EDA, opened the show with their witty banter and fine blues tunes.  There is something about their performance that seems like a fireside chat.  You can sway to the musicality while being sucked into what they say.  The Chicago Cubs had just finished up the 9th inning so of course, they talked about that.
Cubs Win! Hell Yeah! Everybody gets a free…. Hug! See me after the show" - Chicago Farmer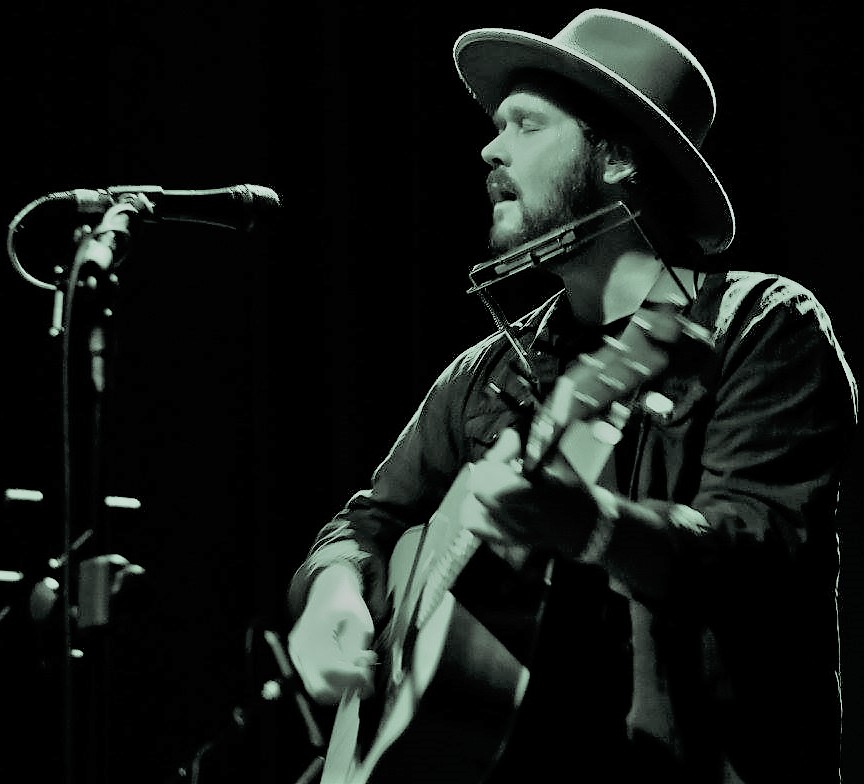 All these guys have all been playing together for awhile which is evident when you feel the woven melodies, and the roots entangle on stage.  These are the Traveling Wilburys of the Chicago land area.  The common ground is our everyday lives alleviated and dipped in the river for a soul washing.  There is nothing fancy, but put all together is flawless.
If you haven't been, Shoe Fest is the meeting place for most of their fans.  It is a beautiful campground in central Illinois, Camp Shaw.  Most heard the phrase of the record release show was, "Did I meet you at Shoe Fest?"  There is a lot of love there.  They keep the tickets to a small allotment to keep it that way.  When you leave Shoe Fest, you are sure to leave with musical memories and a whole new group of friends.
The highlight of the opening act was the slow, smoky, sexy version of CCR's Fortunate Son.  The mood gets increasingly paranoid out there, and this song stood out as something to stand behind, something to warm your emotions back to the fact that we are all in this together.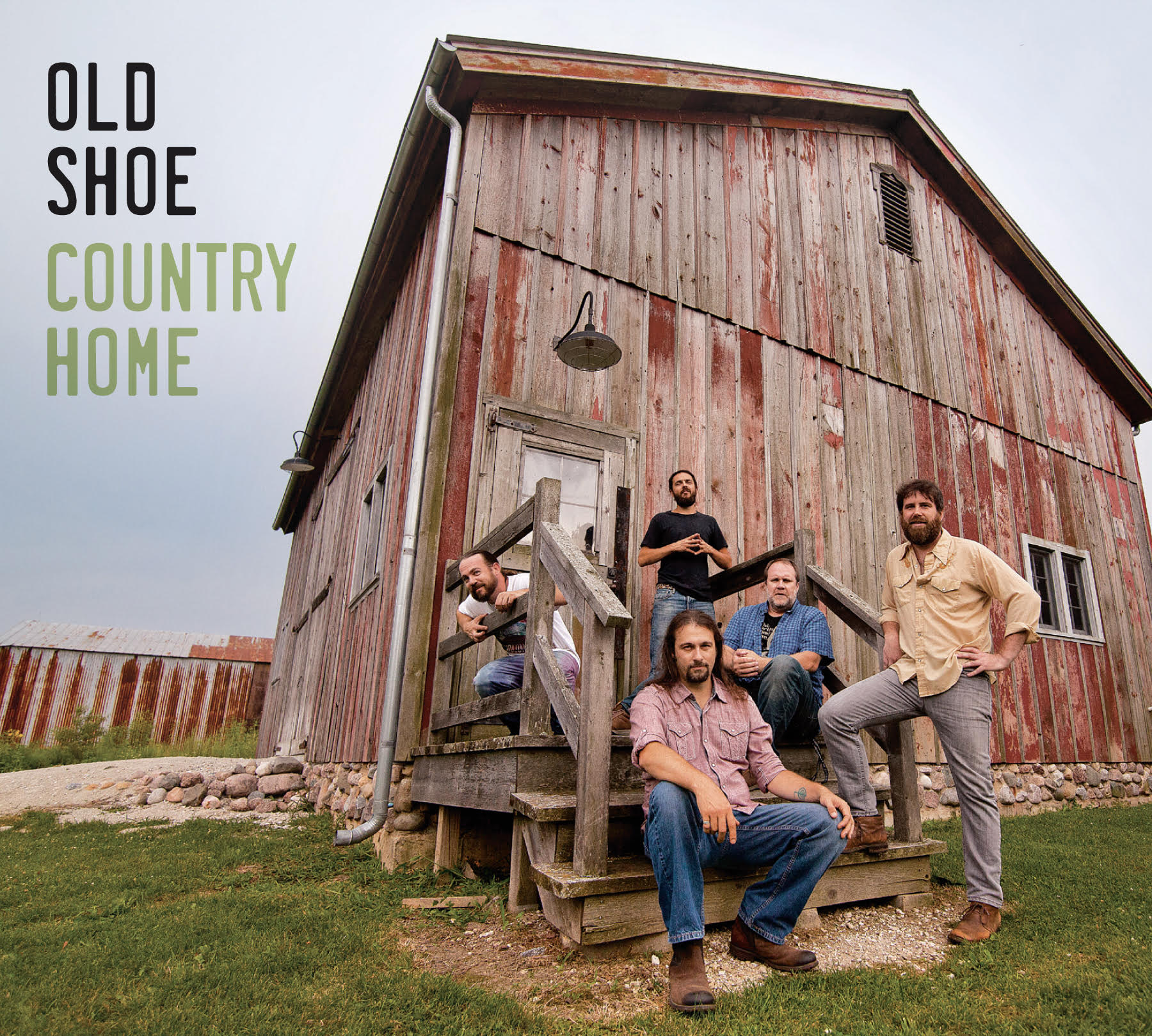 Let's get back to the album, Country Home.  This is Old Shoe's own Workingman's Dead.  Their 4th studio release has the feel of a country meadow where you can see for miles, musically.  The album opens with Long Black Hair, a downtempo intro that introduces the feeling of classic rock.  Not to date the music as simply the 60's - 70's style of classic rock but to rather portray it as timeless.  One of my favorite parts of this new album is that they list the instruments they play.  They give homage to their most constant companion, the instruments.  They are the real heroes of this album.  Old Shoe finesses the sound that flows down and continues the musical journey they started back with 2012's Let Yourself In.
What differentiates this album from say The Band or Joe Cocker's classic 60's - 70's rock is the funk.  Bayou Honey could be mistaken for a CCR song by the title, but once you peek inside the jam, you know that this was definitely made in 2017.  The hook drops you down low, and the funk is thick.  This song is guaranteed to get the party started.  Then the title track kicks in, Country Home.  This track is pure Bob Seger with luscious reverb. This track really does define the feeling exuded at the record release party as the vocals invite you to sing along,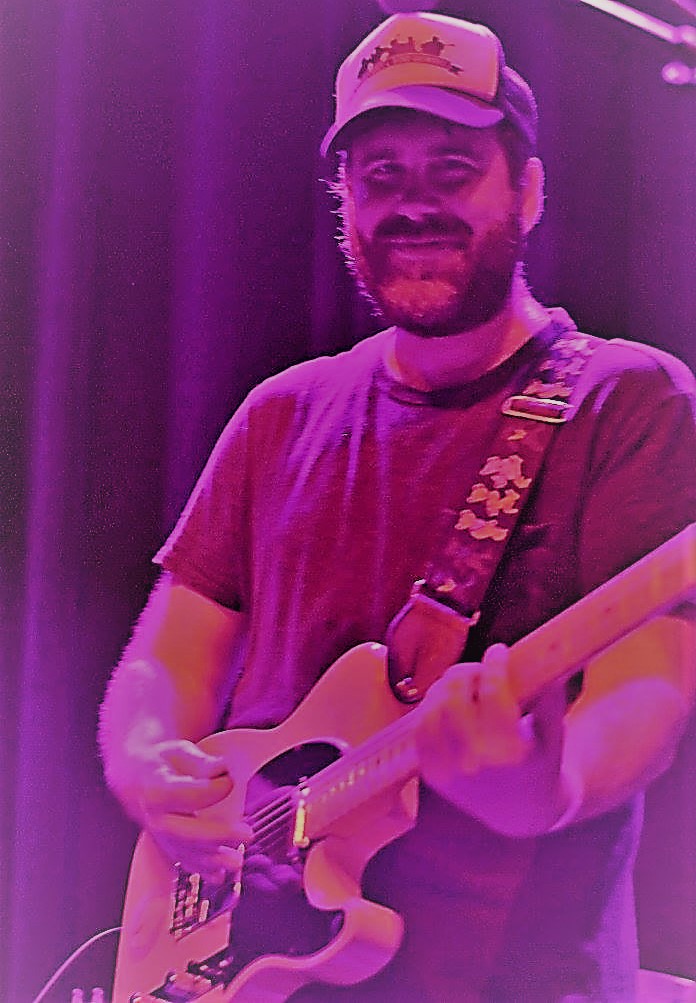 "Gonna cash in this city, Buy myself my country home."
The feeling that it's all gotten to be too much and it's time to simplify sounds so good on this album.  Old Shoe has formed their core sound and is having fun exploring.  After their last release Family, the bonds have strengthened, and you can hear that tight hold on the sound that they are focused on giving to the audience.
The musicians that make up Old Shoe are from all over the nation.  They found each other in the Chicago scene but continue to roam musically.  With Georgia Night, the choral melodies and blazing organs take you on a musical trip down to the base of Appalachia.  I can see this becoming a bookend jam with a crunchy middle that will let the band take the listeners to other places as it gets played more frequently.  Georgia Night> crunchy tune > Georgia Night.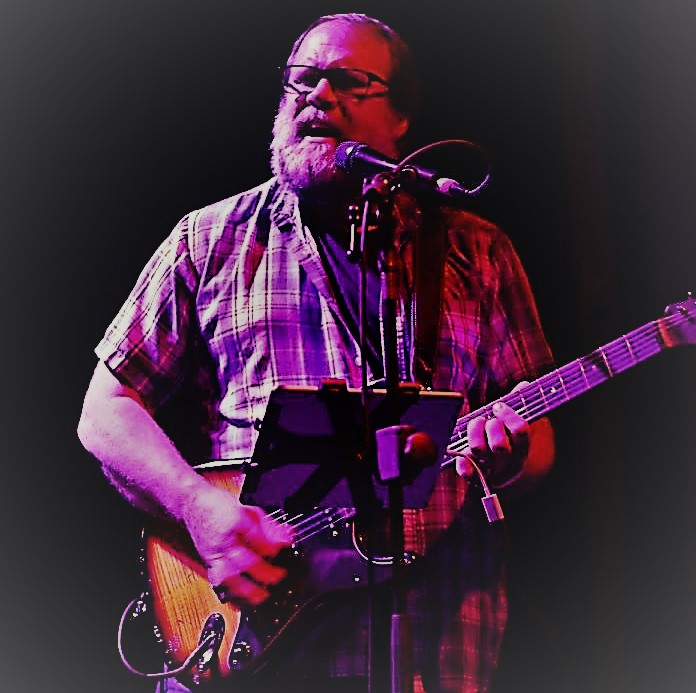 As we roll into the peak of the album, Oneida County is my jam.  This is a perfect example of a song where it's not the notes they are playing; it's the notes they are not playing that create the groove.  It doesn't stop there as they roll into Never Left Me.  To be sure, you can hear the influences of who takes the lead in many of Old Shoe's songs but when it comes to Never Left me - it is not clear at all.  This song is a treasure of collaboration.
Speaking of collaboration, this may be the perfect time to mention that this is the kind of band that when I text a friend and simply say, "You going tonight?" She knows exactly what band and what show I am talking about.  This is the kinda band that will sleep on your floor exhausted by their touring schedule but only after playing you a private show as a thank you for the floor space.  At the record release party, they bust into RRE's Long Way to Go - a song they learned for a friends wedding.  Those friends were there that night, so they did it again, just for them. The rest of us got to share in that love, and the collaboration expanded happily.
As we descend from the peak of the album, we roll down from Star into Summer in the Rain.  This tune takes the tempo way down into a stretchy sticky taffy-like texture.  This song conjures memories of festivals burning hot, and the sizzling raindrops arrive with a sort of release that keeps people right there in the thick of the music, not running from the cold, wet drops.  The musicality offers distorted grunge with sweet, simple hooks, a highlight of the album for sure.
Light Speed triumphantly picks up where the sticky slow Summer in the Rain leaves off.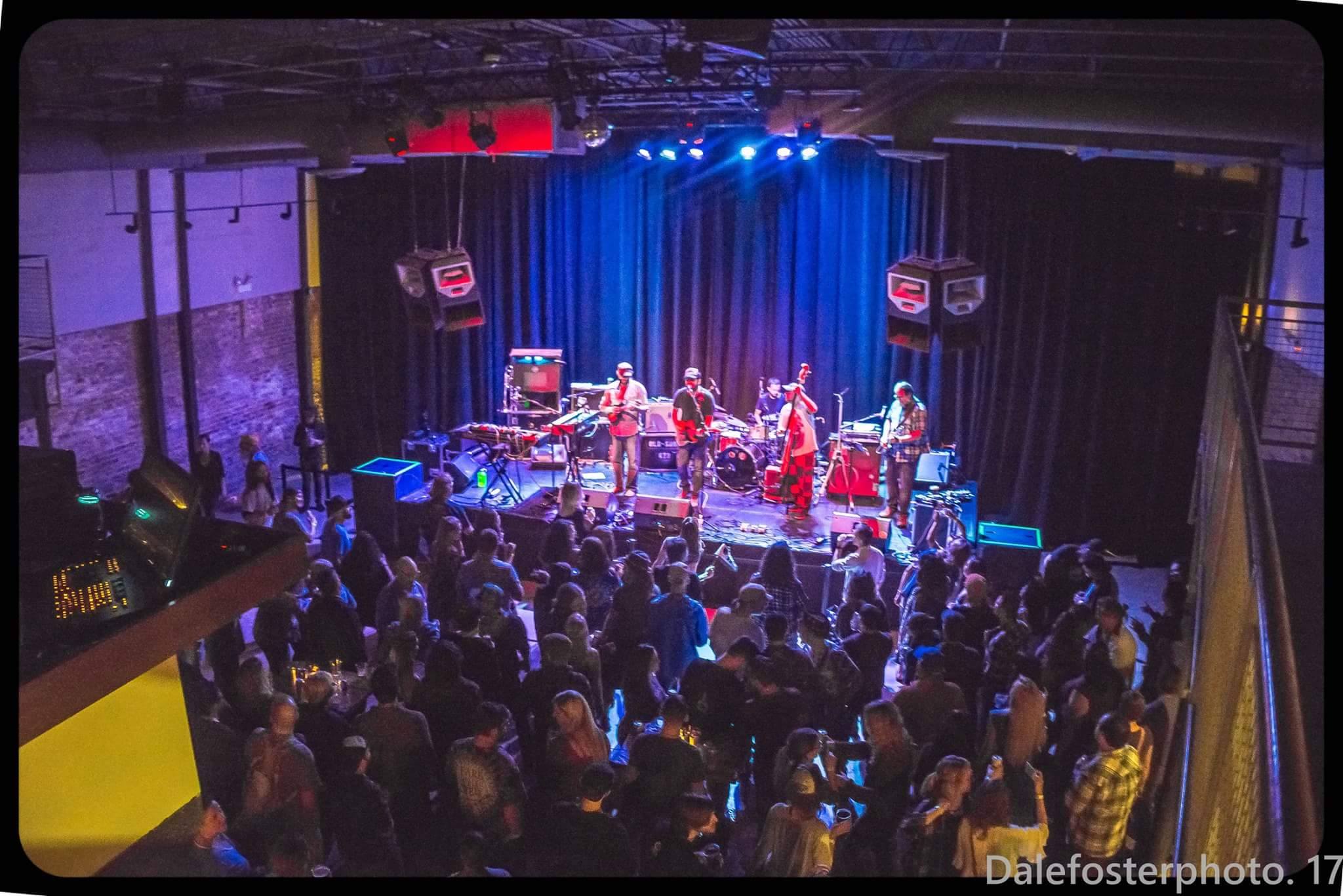 "Nebraska takes awhile."  
"Can't roll backward into town"  -Light Speed
Ain't that the truth!?  This track gives you the feeling of being on the bus with the band.  It's always better in reflection than in actuality.  The best part of a trip is getting there.  This album is evidence that Old Shoe has gotten there. The craftsmanship of their songwriting is developing with Light Speed.  This may be one of the only tracks that I notice the production value.  For the most part, Old Shoe's songs are as they perform them.  Dan Huber, Bassist, says that they have been sitting on these songs just waiting to get into the studio.  It's been a couple of years since the last album, but that doesn't mean that they aren't constantly writing new songs and bringing new ideas to the band. It is obvious that this is a creative unit, a beehive of working musicians.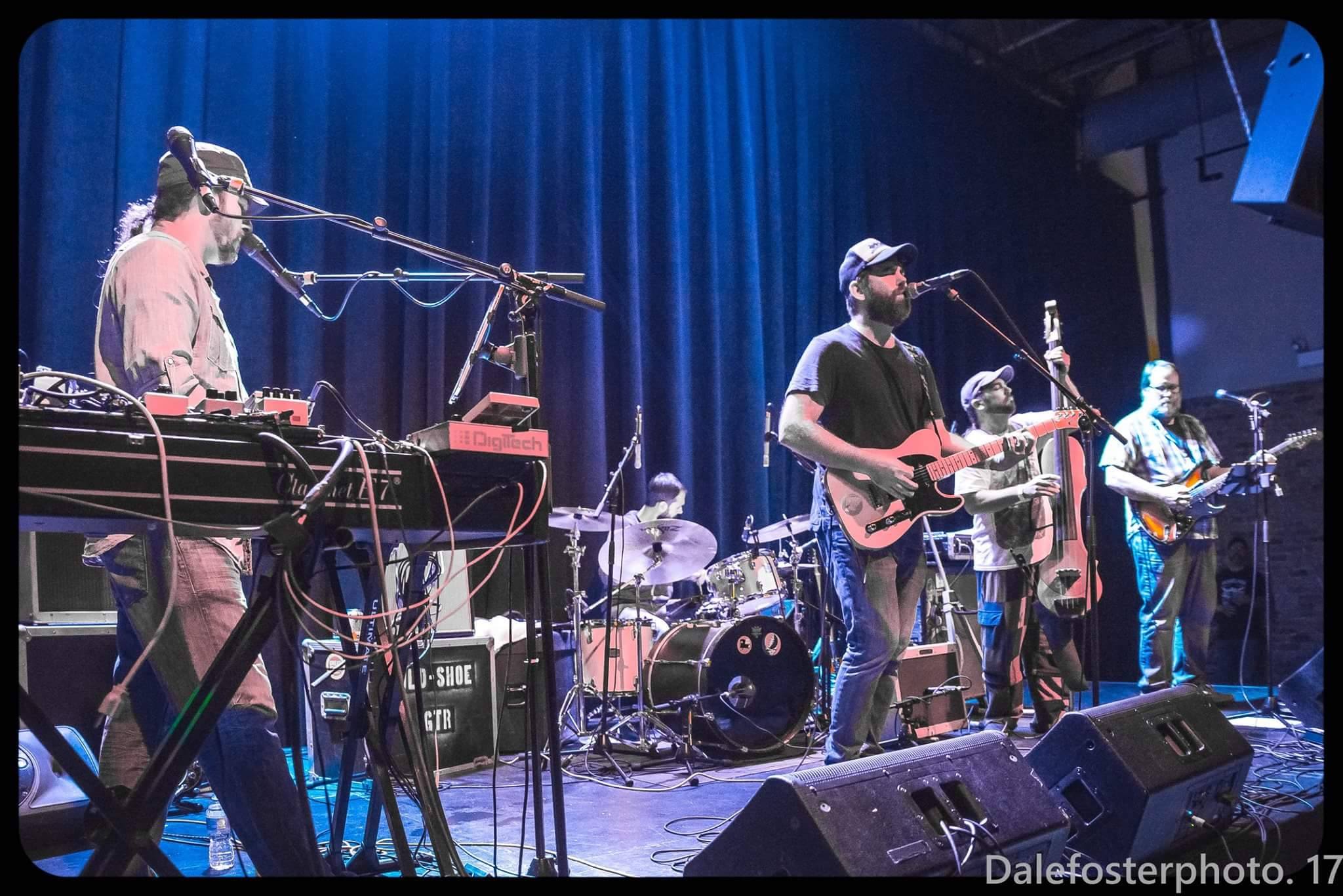 Sweet Anne is a portrait of Shoe Fest. The chorus, "Meet down at the party" can describe the long stairwell that leads to the mainstage at Shoe Fest.  I cannot stress enough, if you can, check out Shoe Fest on Labor Day weekend.  The band is at their best with energy unbounding, and I hope to hear a live album of their Shoe Fest performances next.  They have a solid foundation of friendly songs, but the real deal about Old Shoe is the live show. The next two tracks, Aftermath and Still Here on Sunday continue to paint out that portrait.  Shoe Fest is usually on the first weekend of Chicago Bears games.  That last day of Shoe Fest moves a little slow as you get some warm coffee and bundle up waiting for the Bears to start.  Once they start losing, there is plenty of winning going on around you to get your mind off it.  
The stage is my church, it has seen my worst.  Taking our communion, it's a family reunion" - Still Here on a Sunday
The closing track, Time on my Hands is the upbeat invitation to keep on going with the Old Shoe Family.  This album is a snapshot of where they've been but only in the spirit of collaboration can they begin to get where they are going.  It's a country rock folking slam jam to close out what can be described as a solid album by the boys of Old Shoe. Needing some hope that there is a solid foundation of Rock n Roll still out there?  Pick up your copy of Country Home. If you need the groove of a CSN&Y vibe to Carry On, catch Old Shoe live.