Willie Nelson's Outlaw Music Festival rolled through Riverbend Music Center in Cincinnati, Ohio, last weekend on August 13. An array of country and classic rock legends handpicked to join Willie on this stretch of the tour delivered an incredible show that took the audience on a journey through decades of music. A diverse audience of music fans was in attendance, ranging in age from children and teenagers attending with their parents to lifelong Willie Nelson fans hoping to catch one final performance from the 90-year-old outlaw.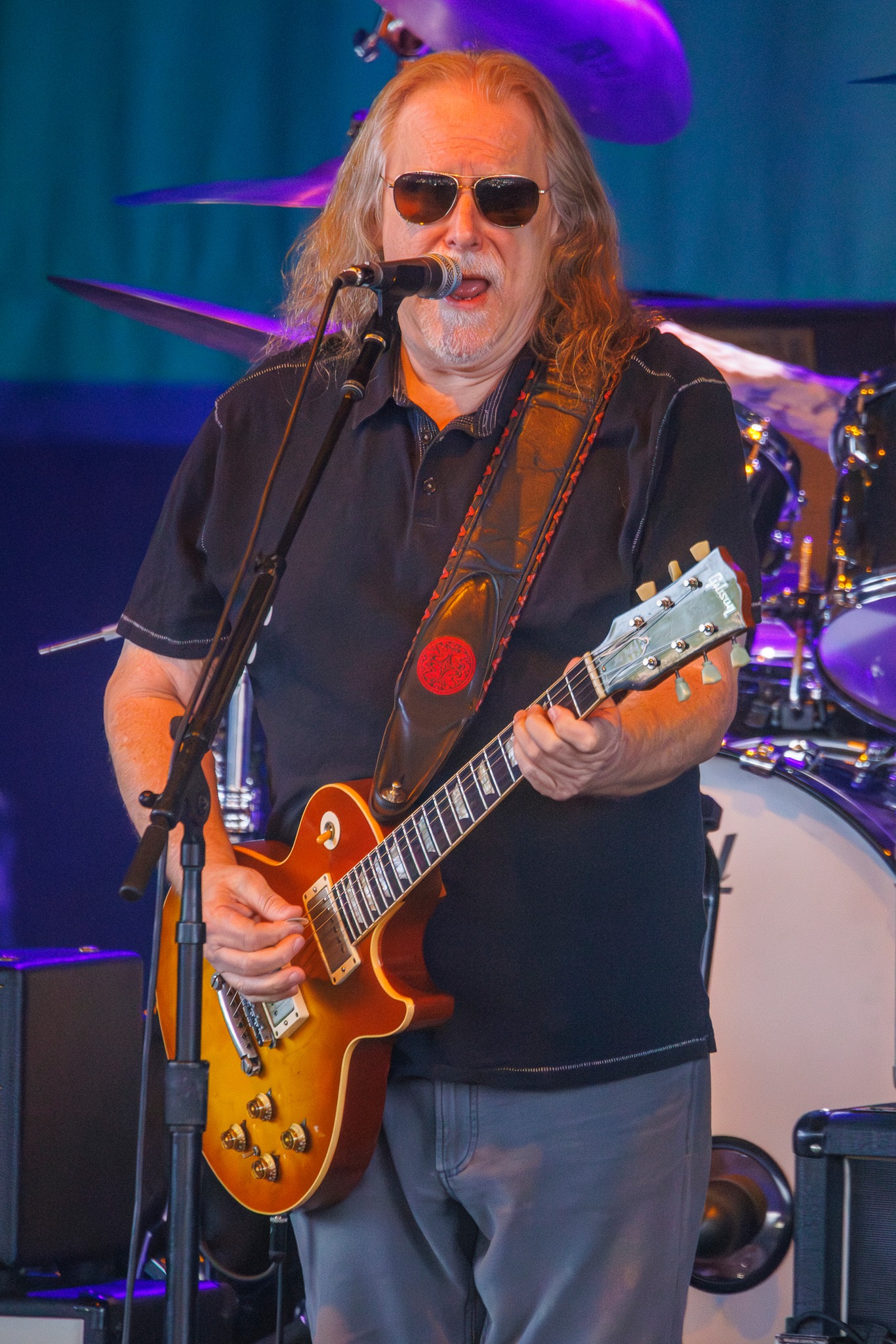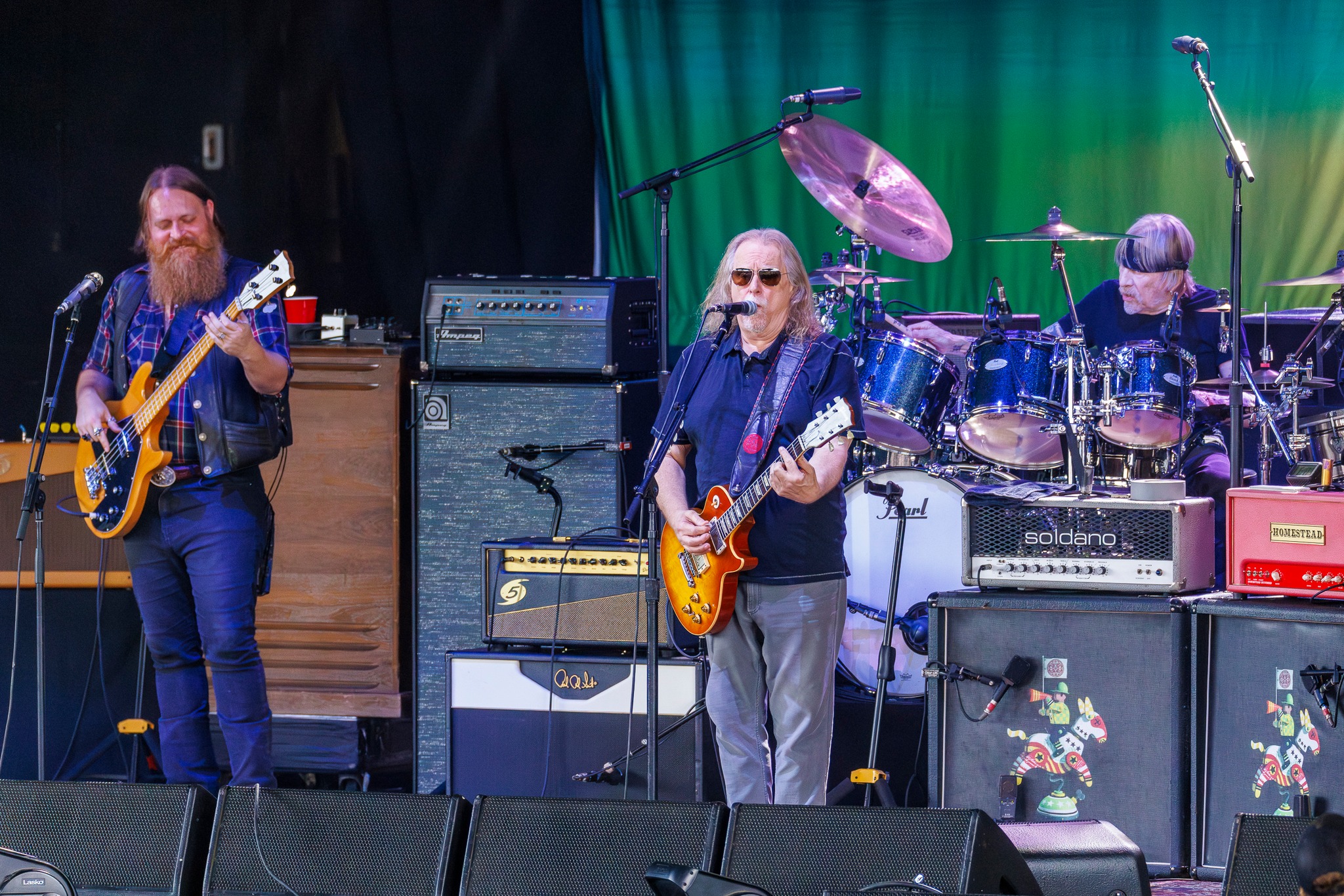 Accompanying the country music icon for the single-day music festival were John Fogerty, Gov't Mule, Kathleen Edwards, Particle Kid (Willie's son Micah Nelson), and Myron Elkins. Fans were beginning to arrive as early as 3 in the afternoon for a long day of music in the hot summer sun.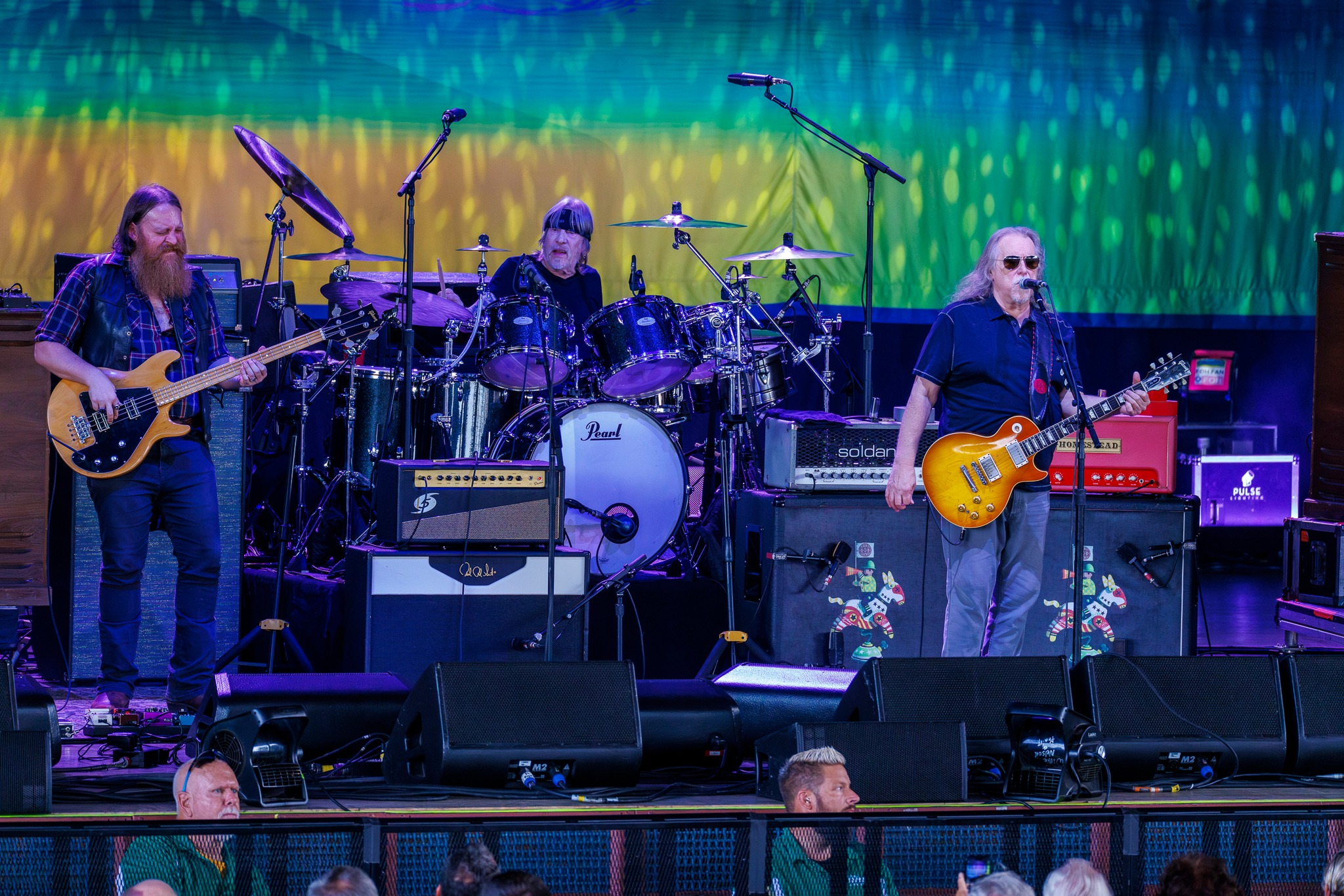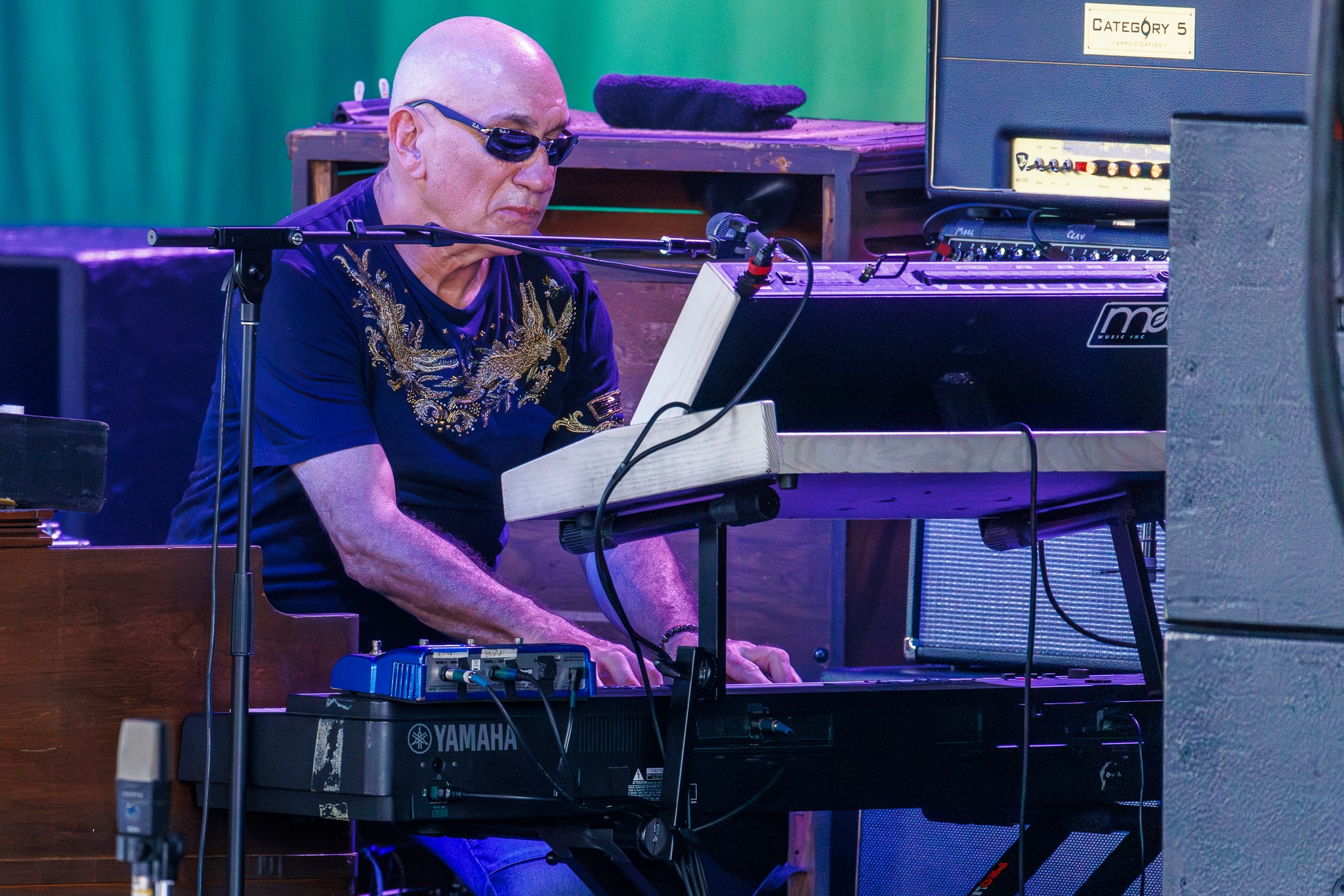 Grateful Web arrived shortly before Gov't Mule took the stage and the venue was busy, but not near its capacity. As they kicked off an energetic set with their signature bluesy, southern rock style, the seats slowly began filling with fans. They played for a little more than an hour, delivering some original songs and two Allman Brothers Band tunes (Melissa and Soulshine), as well as Neil Young and Ann Peebles covers. Former Allman Brothers Band member Warren Hanes led Gov't Mule through some powerful guitar solos and even invited Mickey Raphael, the harmonica player from Willie Nelson and Family, to join them on stage during their cover of Melissa.
Gov't Mule Setlist
Traveling Tune
Wake Up Dead
Banks of the Deep End
Time to Confess
Melissa
Revolution Blues
I Feel Like Breaking Up Somebody's Home
Soulshine
Moments before John Fogerty took the stage, a video played on the screens throughout the venue with a message from the man himself. He explained that he recently secured the rights to his catalog of music that he wrote with Creedence Clearwater Revival and this tour would be the first time he's taken them on the road and performed them in front of fans in over 50 years. The crowd erupted in a celebratory cheer as they realized this meant they were about to be treated to his entire discography of hits.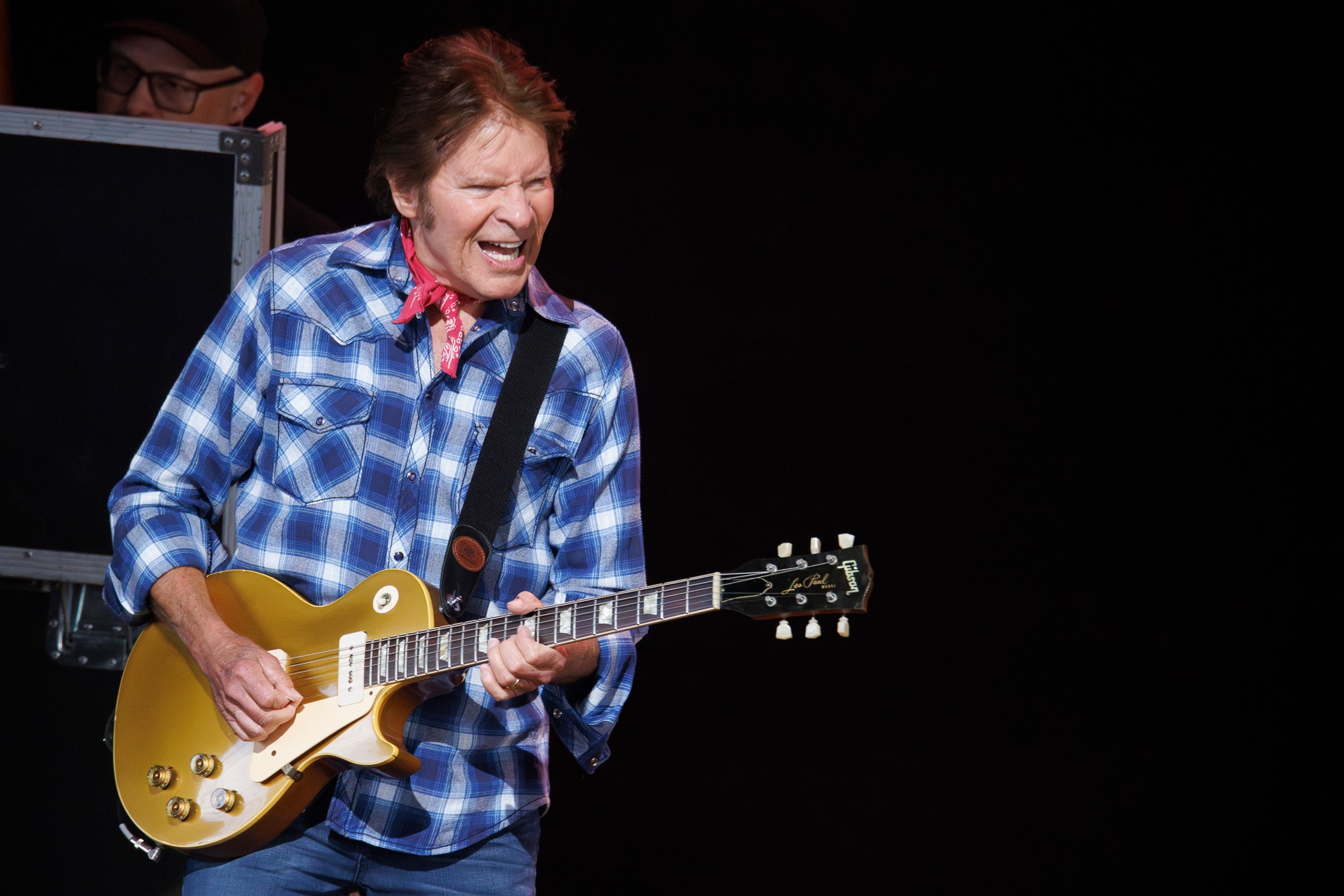 As the band took the stage, he enthusiastically greeted the audience and confirmed what they were starting to expect. "I just got the rights to my songs back and we're going to play them all tonight", he explained as they jumped right into their opening song, Up Around the Bend.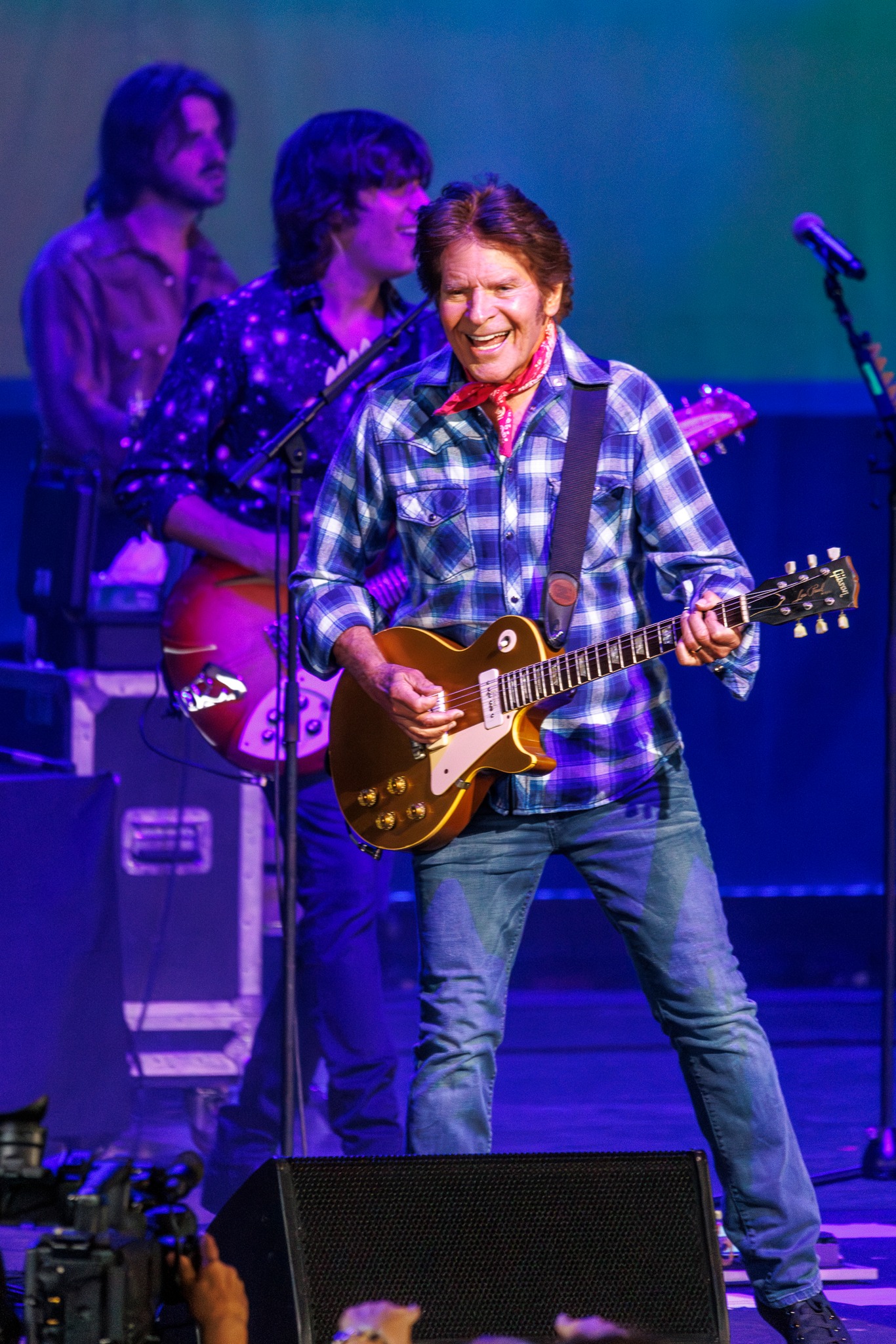 To make things even more special for Fogerty, he was playing his songs with a new band featuring two of his sons supporting him on guitar. From the moment they began their performance, the audience was transported back to the golden days of rock n' roll. The former CCR frontman delivered a high-energy performance that sounded exactly as the classic songs sounded when they were recorded years ago.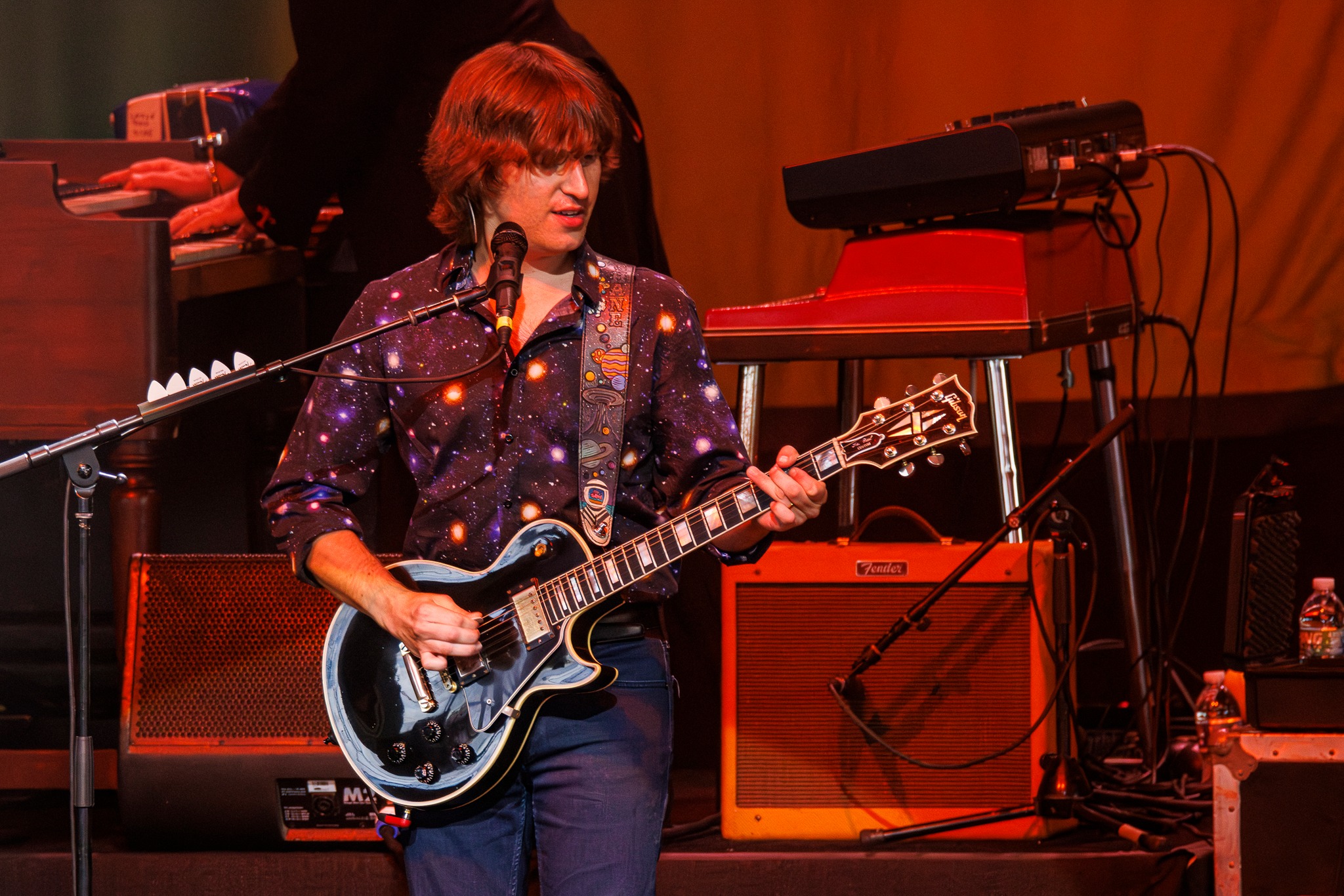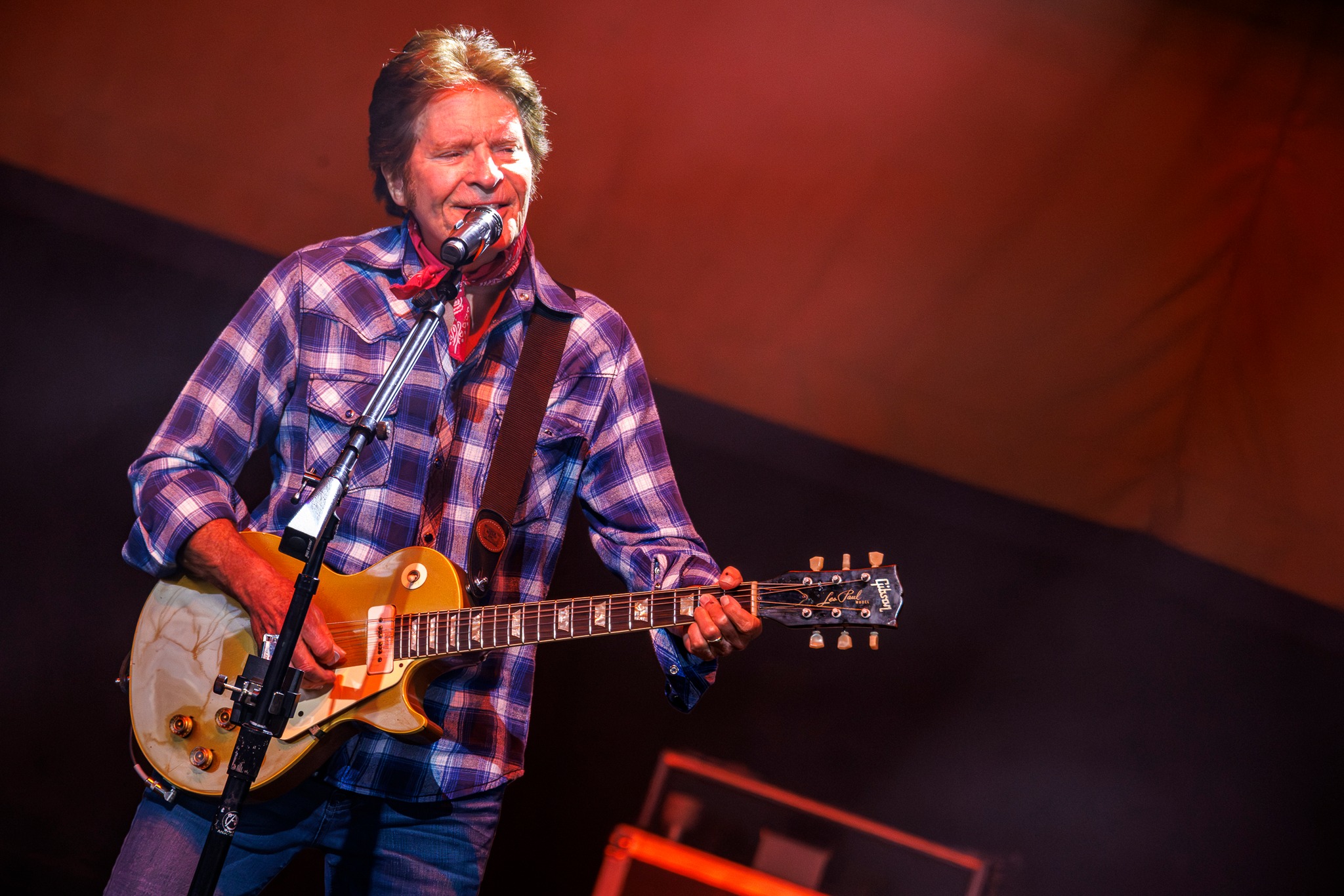 Chipping away at nearly every hit from his decades-long career, Fogerty was arguably having more fun than anybody in attendance, which is a powerful statement considering the palpable joy throughout the venue. Switching guitars between nearly every song, he danced back and forth across the stage in a way that most 78-year-olds could never imagine pulling off. He even broke out an electric guitar shaped like a baseball bat for a crowd-pleasing singalong during his mega-hit from his solo career, Centerfield.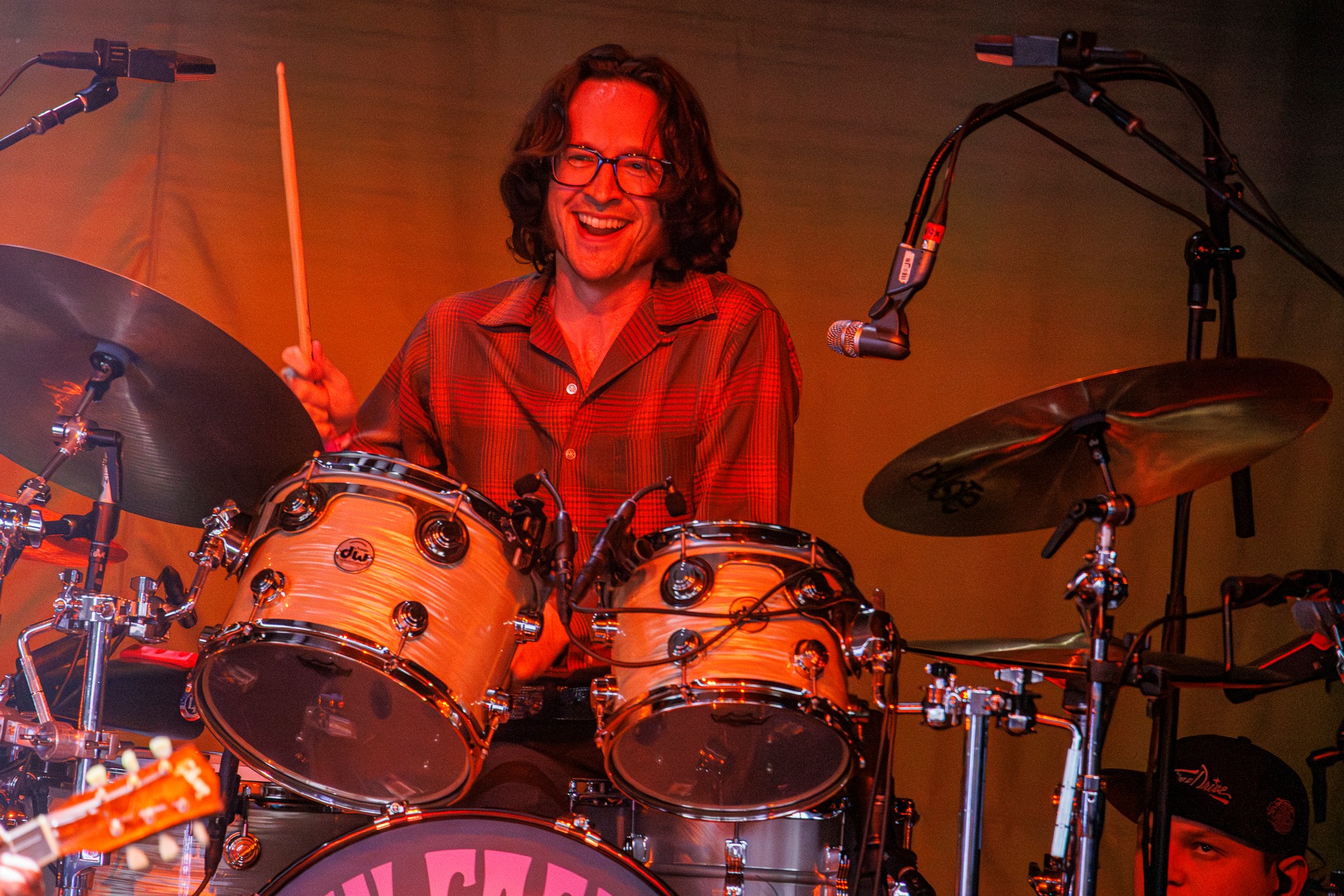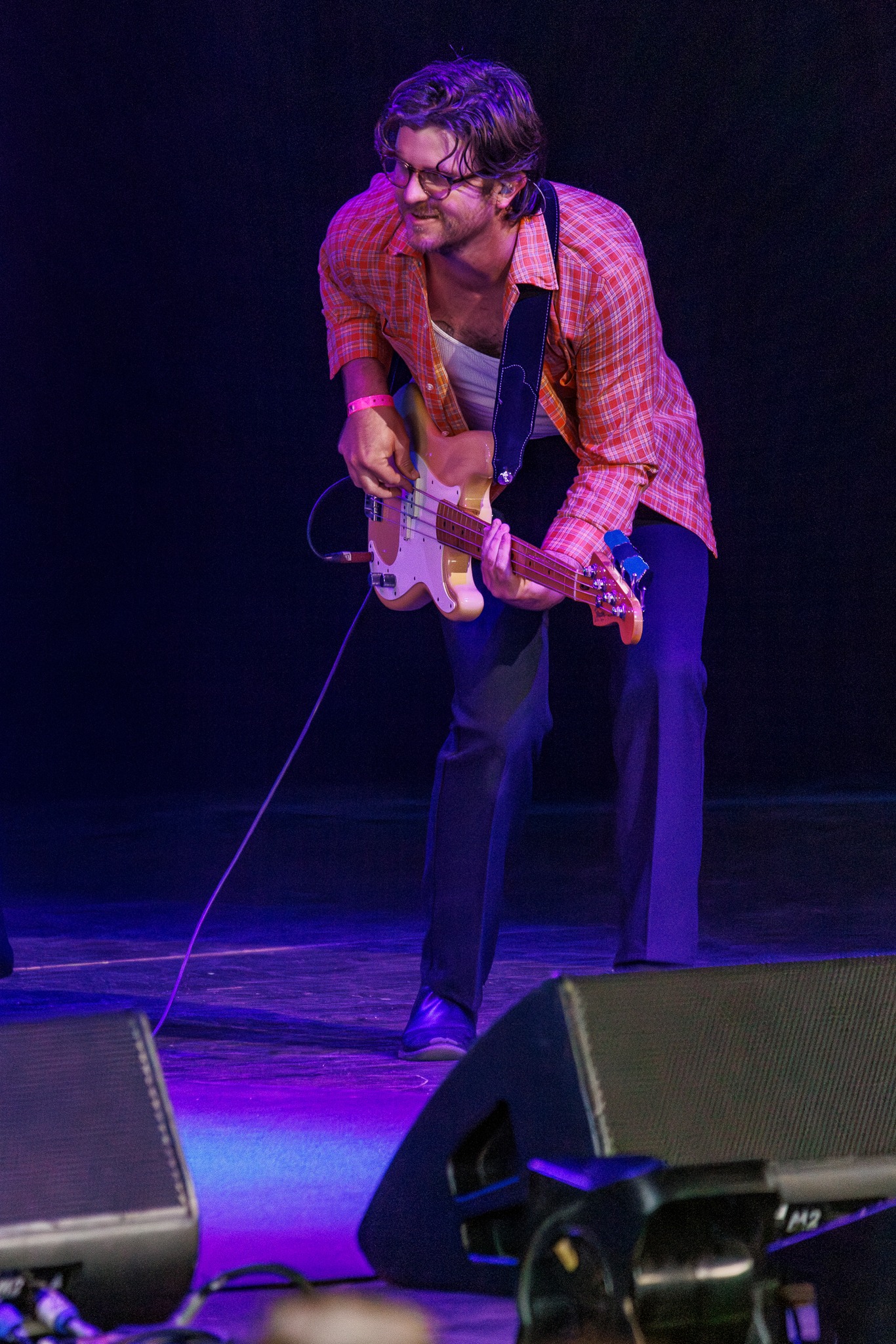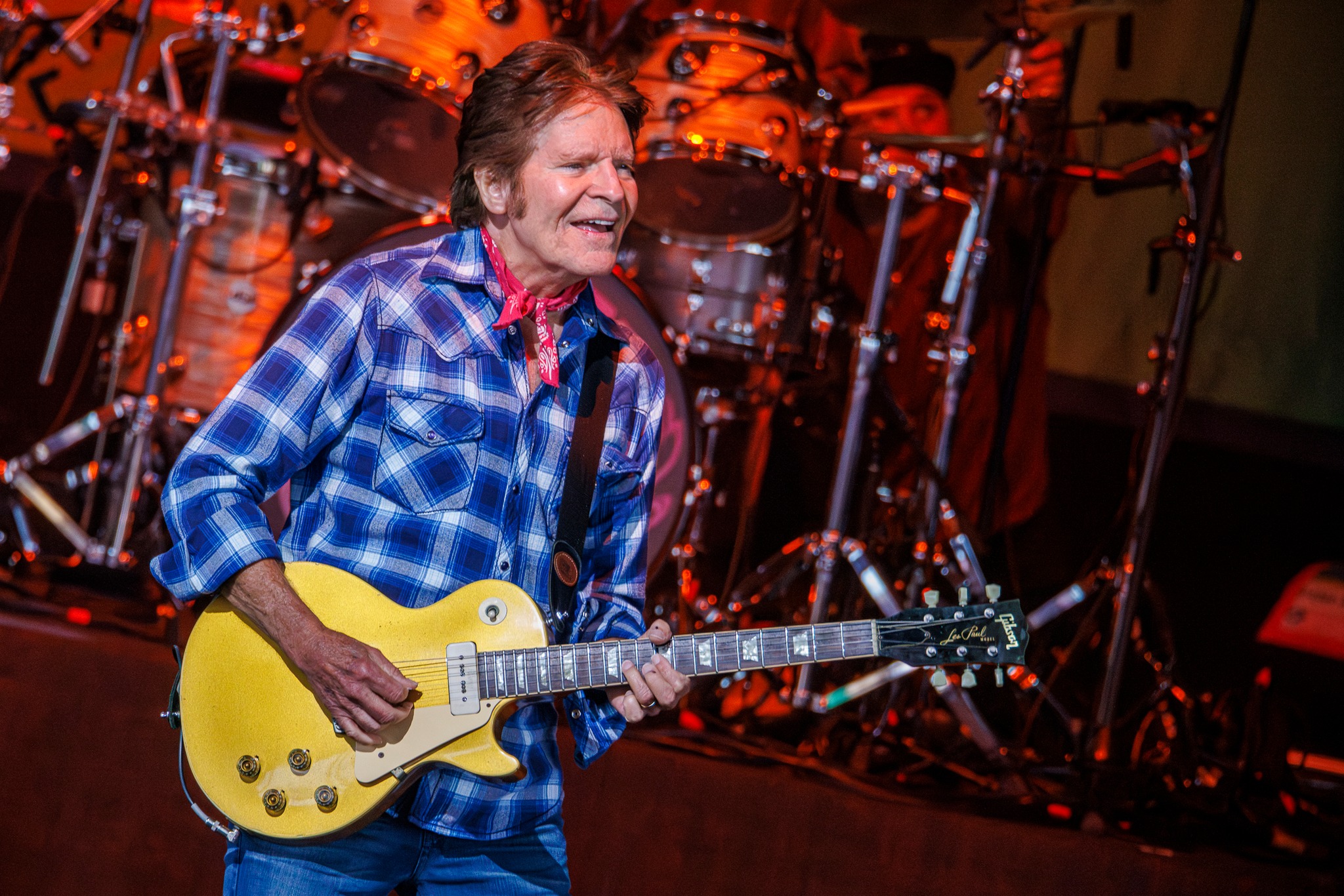 The sun had set since he took the stage, and after packing thirteen songs into a 75-minute set, the band left the stage for a brief moment before returning to deliver two encores. The first, Bad Moon Rising, was an exciting treat for the crowd that was not sure whether he would perform an encore since he was not a headliner. When they broke out into their final song of the night, Proud Mary, the audience sang along to "Rollin'… Rollin'…. Rollin' on the river", and it seemed like the perfect way to punctuate his performance at Riverbend, which is set on the banks of the Ohio River.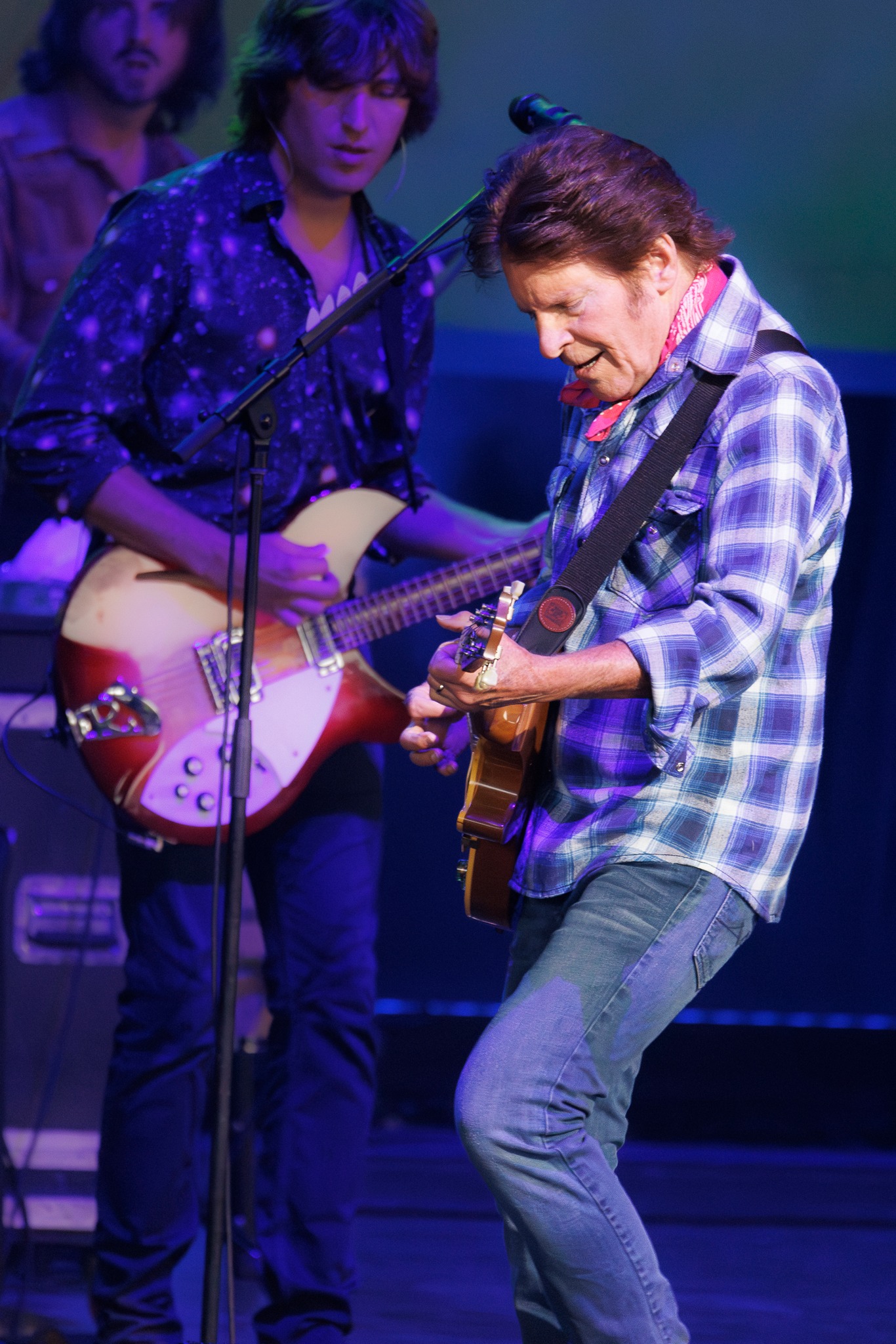 John Fogerty Setlist:
Video Intro
Up Around the Bend
Green River
Born on the Bayou
Who Will Stop the Rain
Lookin' Out My Back Door
Rock n' Roll Girls
Have You Ever Seen the Rain
Centerfield
Down on the Corner
The Old Man Down the Road
Fortunate Son
Travelin' Band
Encore:
Bad Moon Rising
Proud Mary
Anticipation had been rising all night and it reached its peak as the man of the hour, Willie Nelson, graced the stage with The Family, as his band is known. In contrast to the loud rocking concert experiences that Gov't Mule and John Fogerty had just delivered, Willie's presence brought out a unique vibe. His bandmates were huddled close together on stage as if they were all sitting together jamming on a back porch or around a campfire somewhere.
The volume of the music was noticeably quieter during Willie's performance, causing the audience to listen intently from the edge of their seats. Willie sported his signature bandana and pigtails that reached his waistband as he serenaded the audience with his heart-wrenching ballads, toe-tapping country hits, and comical stoner anthems.
Though Willie struggled through some of the lyrics, his age did not seem to have much of an impact on his ability to hammer out some tasty licks on his trusty 1969 Martin guitar named Trigger, which looks as though it's been through just as much wear and tear as its owner. Trigger has remained Willie Nelson's primary guitar since he bought it over fifty years ago.
While Micah Nelson undeniably brought a fresh surge of musical energy, it was clear that the evening belonged to his father, Willie. The iconic musician's unique style was as captivating as ever, with every soft-spoken word and reflective pause adding layers of depth to the performance. Each song became an intimate conversation between Willie and his adoring fans, reminding everyone of the timeless appeal of his artistry. Despite being a nonagenarian, Willie's charm and presence remain undiminished, evoking deep emotions and memories from every corner of the venue. The evening was a testament to his enduring legacy, and he left the audience basking in a warm glow of nostalgia and admiration.
Willie Nelson Setlist
Whiskey River
Stay a Little Longer
Still is Still Moving to Me
Bloody Mary Morning
I never Cared for You
Die When I'm High (Halfway to Heaven)
Mammas Don't Let Your Babies Grow Up to Be Cowboys
Angel Flying Too Close to the Ground
On the Road Again
You Were Always on my Mind
Everything is Bullshit
Good Hearted Woman
Georgia (On My Mind)
I Been to Georgia on a Fast Train
Roll Me Up and Smoke Me When I Die
Still Not Dead
Write Your Own Songs
Move it on Over
We Don't Run
I Thought About You, Lord
Will the Circle Be Unbroken
I'll Fly Away
It's Hard to be Humble