While the distance between this and the last Outside Lands was the shortest in the history of the festival, last year's dates were moved from August to October due to the pandemic, anticipation from the fans was not lacking as crowds showed up early and enthusiastically to Golden Gate Park Friday morning. The return of San Francisco's end of Summer classic brought a sense of unity to the city as everyone breathed a collective sigh of relief that the community and the world was returning to a more comfortable pace.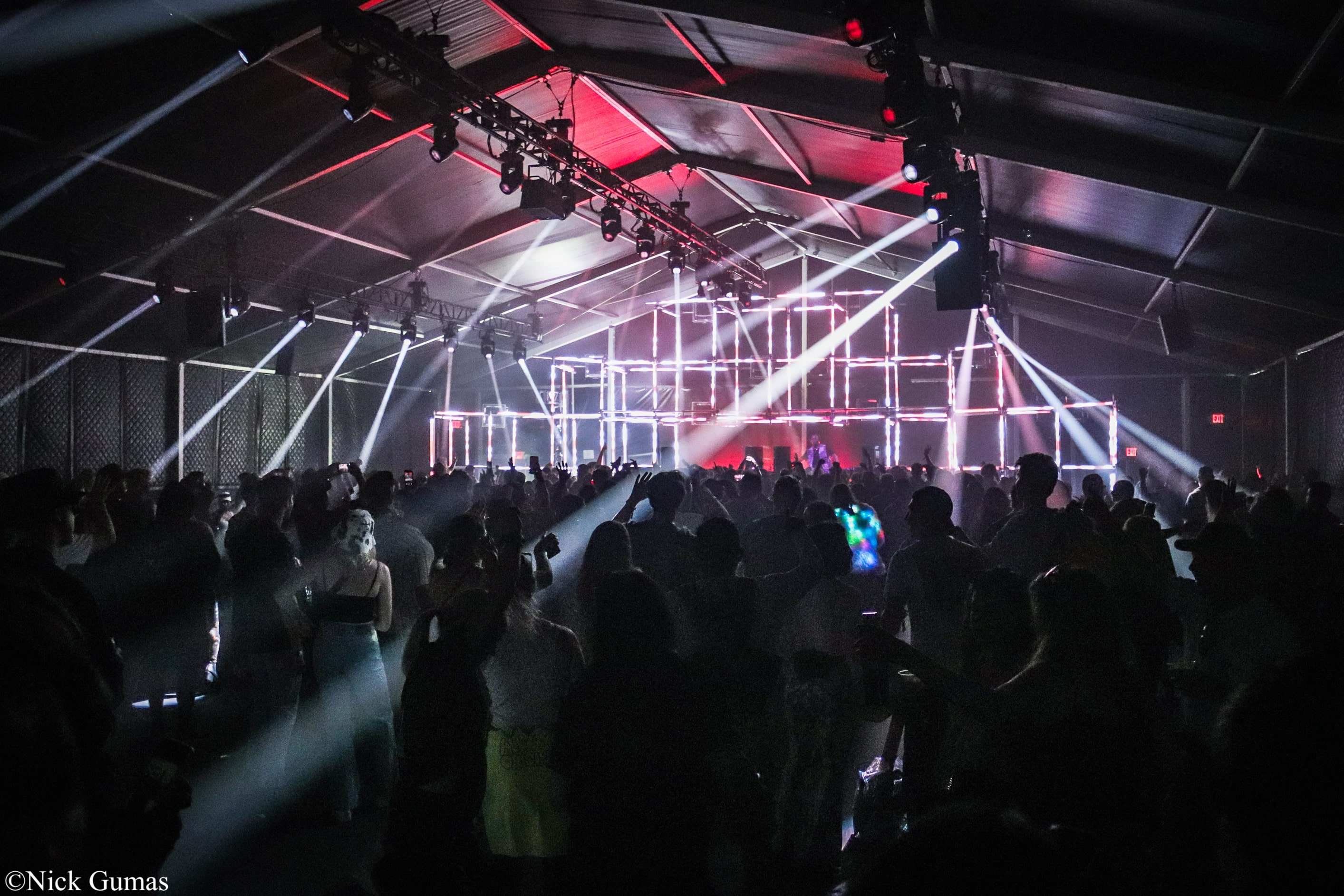 With change being a common theme in the structure of Outside Lands since returning from its pandemic hiatus, a change in the landscape of the artistic mediums on display was not off the table. In place of the Barbary Coast tent which had played host to various comedians giving them a platform to perform their stand-up routines, the SOMA Tent was erected in it's place, giving an indoor arena and a more rave-like ambiance for some of the festival's EDM artists. Highlighting the shows in the tent, West African-born DJ AMÉMÉ drew a sizable crowd to his Friday afternoon set. Taking full advantage of the new platform, his performance included every element of a typical electronic set, and accompaniment from a light show that would have been otherwise impossible during an outdoor set at 2pm.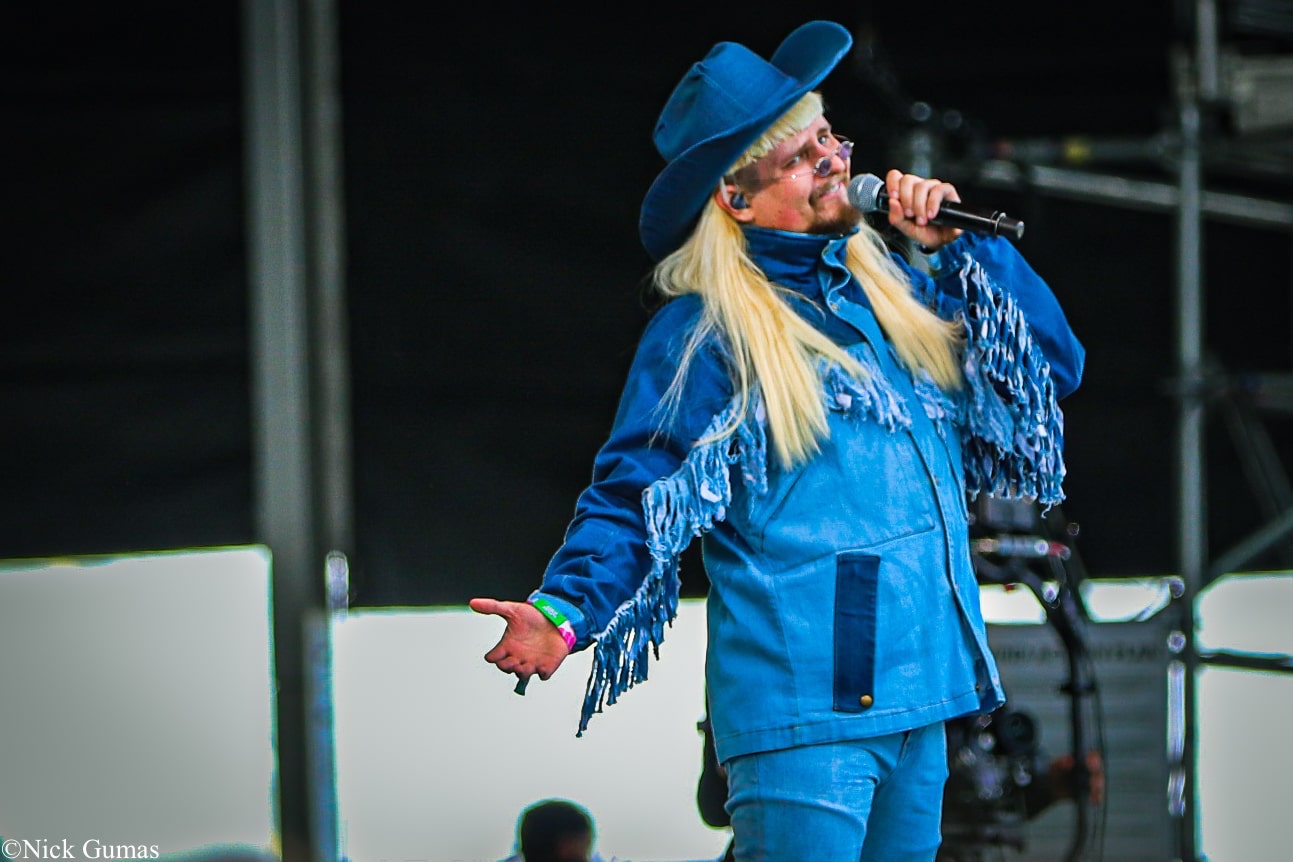 Hometown shows are always a special experience for artists and fans alike, but in the case of Santa Cruz native Oliver Tree, nothing was off the table for an Outside Lands set consisting of copious over-the-top dramatics and monologues consisting of about as much vulgarity as one would expect from a man who's short goatee did not match the color of their blonde wig. Appropriately showing up "fashionably" late, he ran up to the mic, announcing "It feels so good to be back home in my hometown, San Francisco… I'm sorry I was late, I was in the back getting my hair nice for you motherfuckers" before starting his show. To keep his fans on their toes, before starting every song, the artist would say something to the effect of "this will be our last song" in a bit that somehow did not get old, rather funnier every time and disappointed everyone even more when the show was actually over. His costume changes highlighted the performance, stripping away layer after layer to reveal increasingly peculiar outfits, with Herb Alpert's Spanish Flea playing during the costume changes requiring him to excuse himself from the stage to make. Highlighting his enthusiasm to perform in front of his hometown, in retelling a story of his doctor advising him to cut his tour short, he recalled the conversation ending with him proclaiming "Politely, go fuck yourself, I'm not missing this shit for nothing" to the crowd's delight. In addressing the generational divide between him and his fans, before playing his song "Life Goes On" he shamelessly claimed "This next song was big on TikTok. For those of you who don't know what TikTok is, it's an app made for people ages one to four."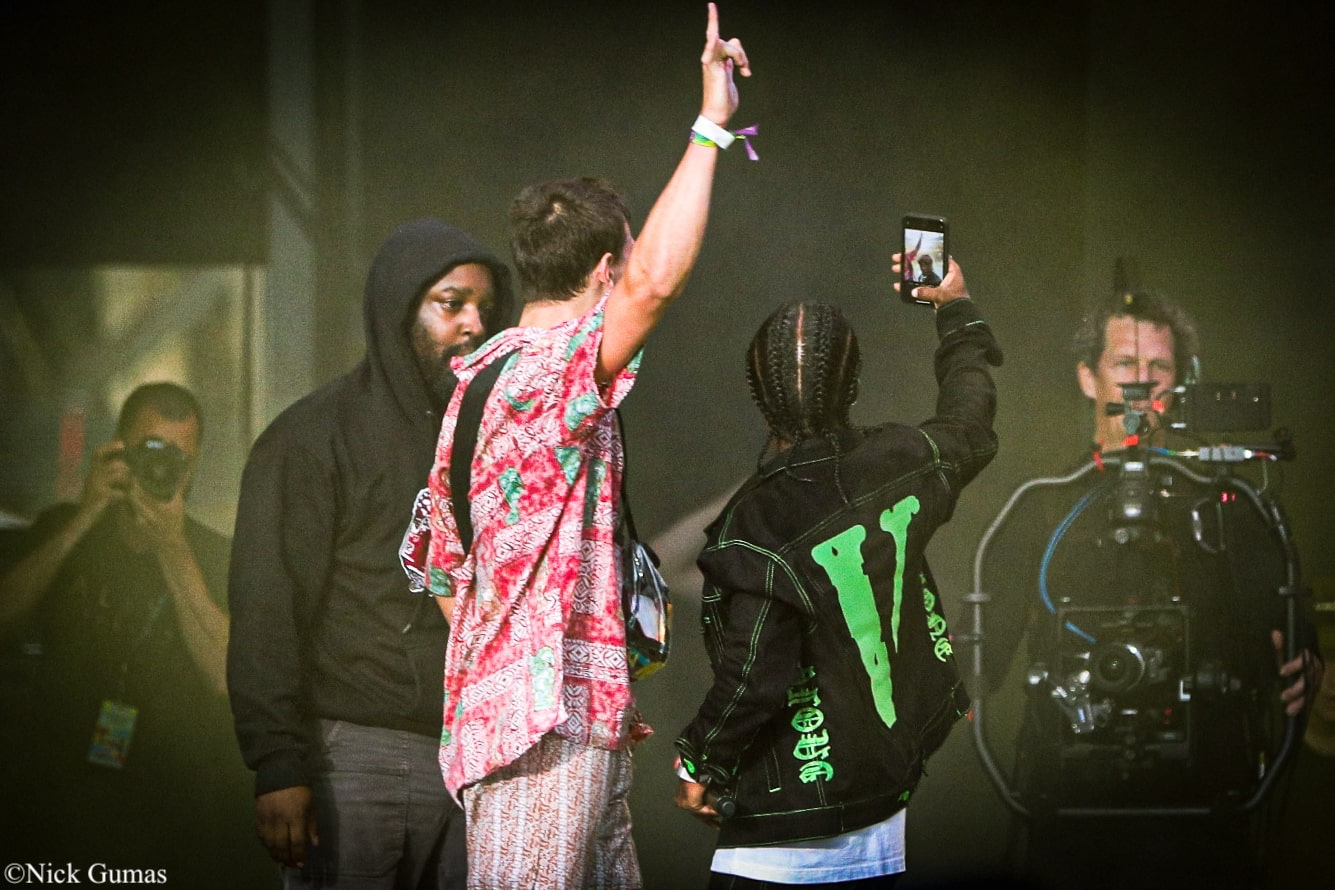 One of the most humanizing moments of the festival came during Lil Uzi Vert's show in the way they dealt with a wrench being thrown into their performance regimen. In keeping with a troubling tradition of late with hip-hop artists performing at major festivals, a young member of the audience rushed onstage in an attempt to make contact with the artist. The rapper dealt with the situation with humility and a due amount of grace as they insisted on taking a picture with the crowd-jumper and giving him a hug before he was escorted away by security. As many have seen, this new trend has become commonplace for musicians within the genre at major festivals over the last few months, but objectively, if this kid is likely going to have charges filed against him for this act that will follow him for a long time, let him get a selfie out of it. Hats off to Lil Uzi Vert for their humanity.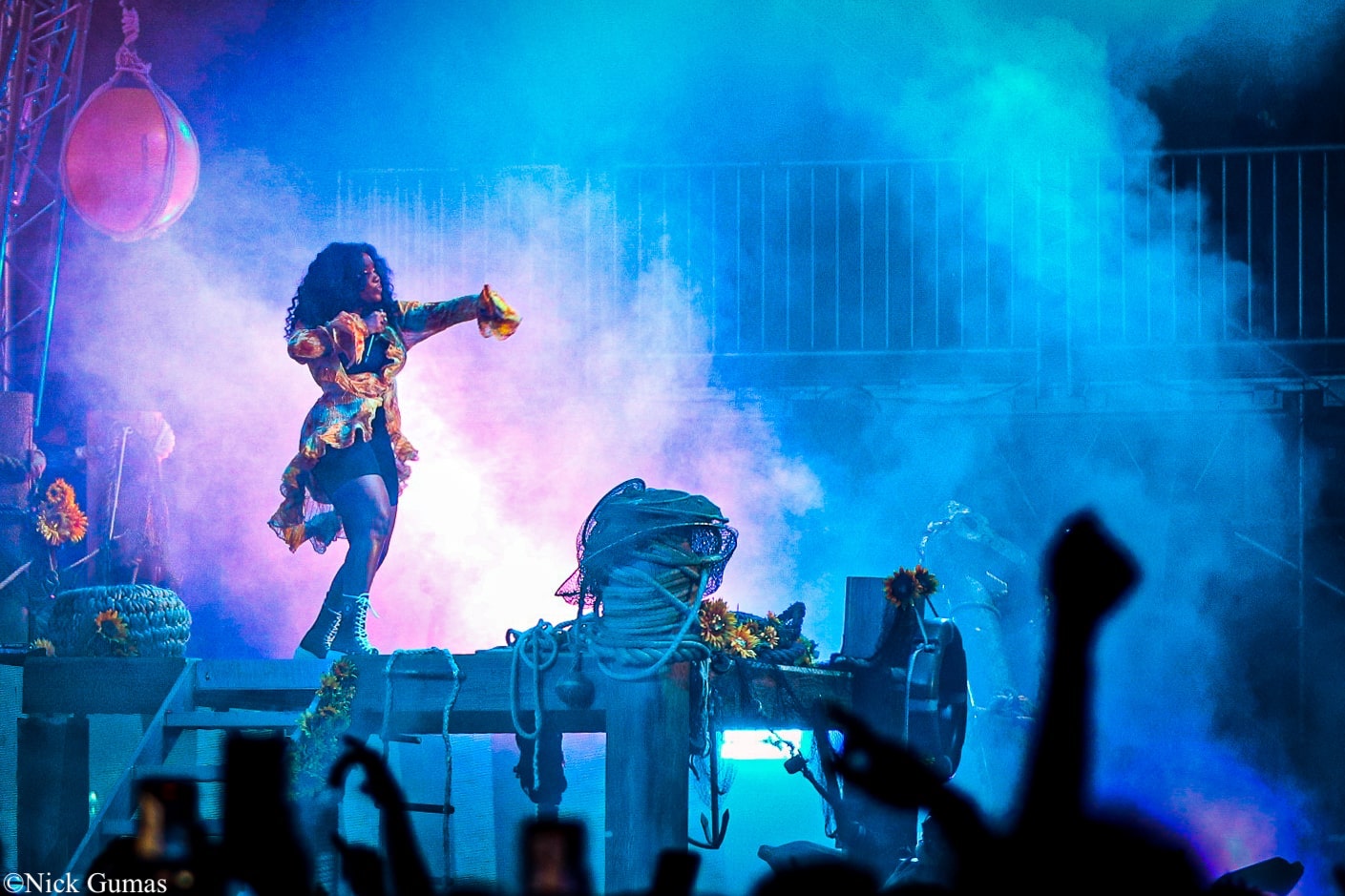 Headlining on the Lands End stage, St. Louis born R&B star SZA ended the day with a soulful yet upbeat performance. Opening with her 2018 collaboration with Kendrick Lamar "All the Stars" standing atop an elaborate Lighthouse set. Opening up about the a fear being realized, the artist confided that she almost couldn't perform after a nasty bout with Covid a week prior, but miraculously bounced back just in time for her show. Showing humanity in a well-meaning action that has rightfully so become somewhat of a tradition across live shows over the past year, SZA stopped the show halfway through to call attention to a fan who was in distress at the front barricade, not resuming her performance until she was safely taken across to the other side. Ending with a reflection on a collective release of anxiety from all, she expressed a thought she had frequently over the past few years stating "Where are my good days?... I'm talking aspirations… We're all out there searching together." before ending her show with her 2020 hit "Good Days."
Check out more photos from Outside Lands here.