After more than two years of waiting for Outside Lands to return, day three felt bittersweet. The end of this grand return was looming and after such a long hiatus from marathons of constant stimulation, generally, many felt strange to notice that their labido for revelry had atrophied. Thankfully the final day started with a low-profile and built energy throughout the day encouraging fans to warm up with the lineup.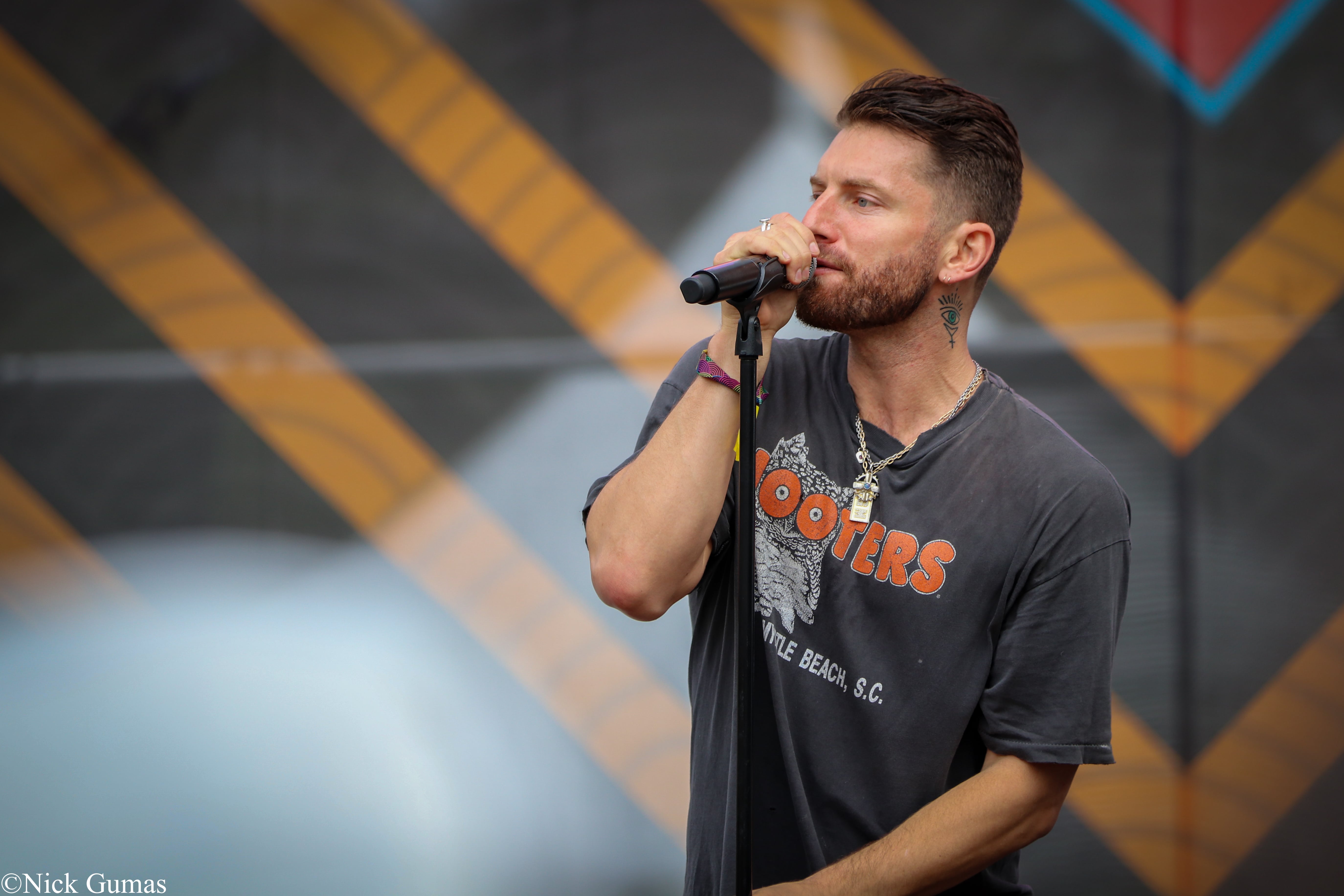 A festival that prides itself on offering a multitude of experiences beyond just music, The "Gastromagic" stage has long offered an opportunity for festival goers to see their favorite artists in the kitchen whipping up some culinary excellence before their eyes. California hip hop act Marc E. Bassy took to the stage to satisfy a couple of midday cravings. On the menu, an imitation of a staple in every Californian's diet, a "Double Double" from In-N-Out. Bassy gave those two patties, cheese, and special sauce a little extra flavor with a short three-song set after turning the stove off as he performed a three-song set consisting of "You & Me," "Trouble," and "Morning."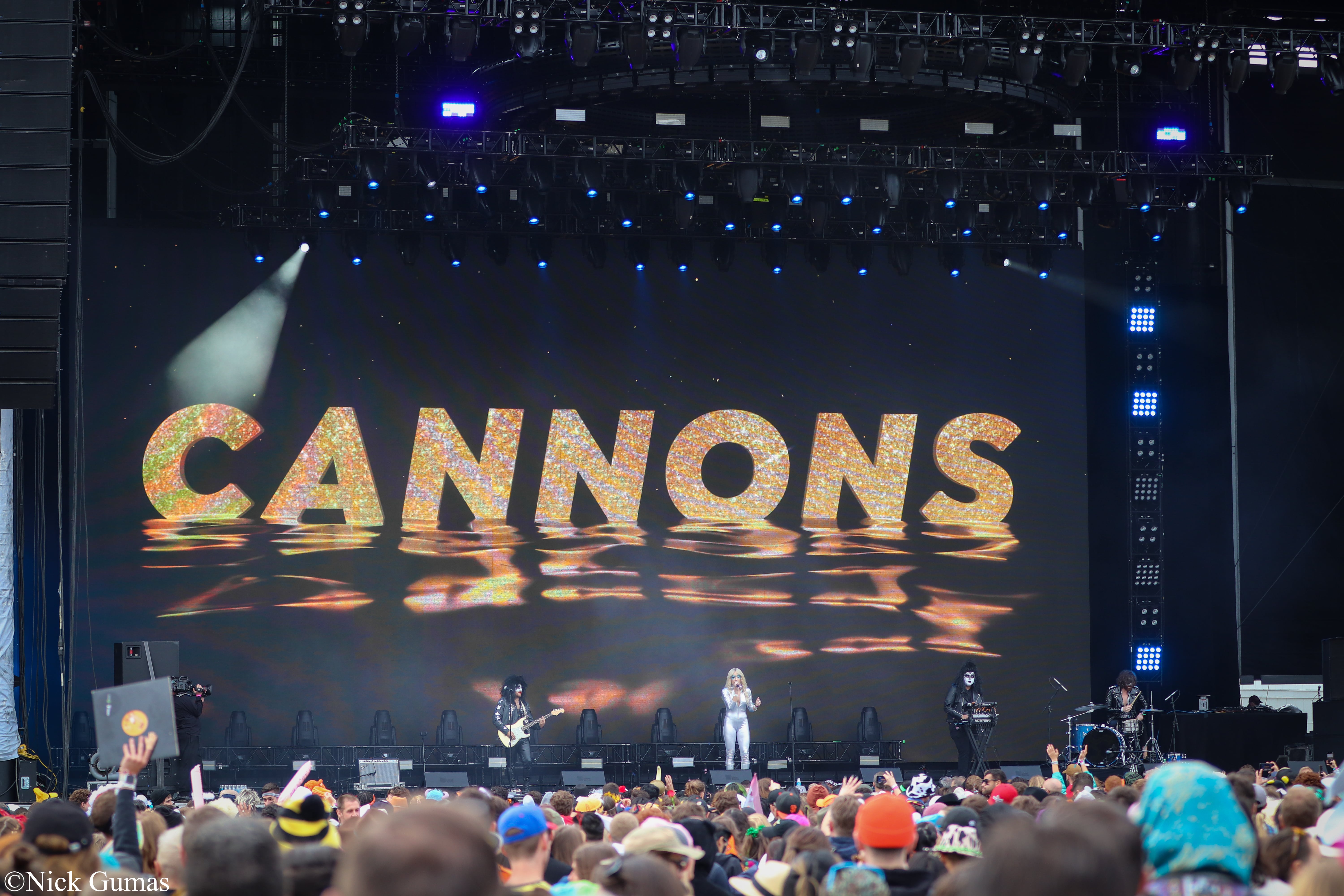 Another band who understood the dress code for the weekend was indie pop band Cannons. The male members of the band painted their faces and wore outrageous black outfits dressing up as members of the band Kiss while lead singer Michelle Joy wore a silver jumpsuit and blue face makeup that complemented her platinum blonde hair, dressing as the underrated Marvel superhero Dazzler. The mood was mellow and calm all the way through making for a great and free flowing festival vibe. A big stage tends to bring the best out of a band and today was no different. The band chose to play an unreleased song "Hurricane." The melodic lyrics "I'm coming back for your hurricane, I'm gonna take you higher." played smoothly in the slow song with heavy bass and percussion synchronization. The firsts were not done as the band also played their new song "Ruthless" for the first time in front of a live audience. Before ending their set, Joy spoke to the sentimental value of their last song stating "this is the song that let us all go from having full time jobs to making this our full time job" before finally ending with "Ruthless."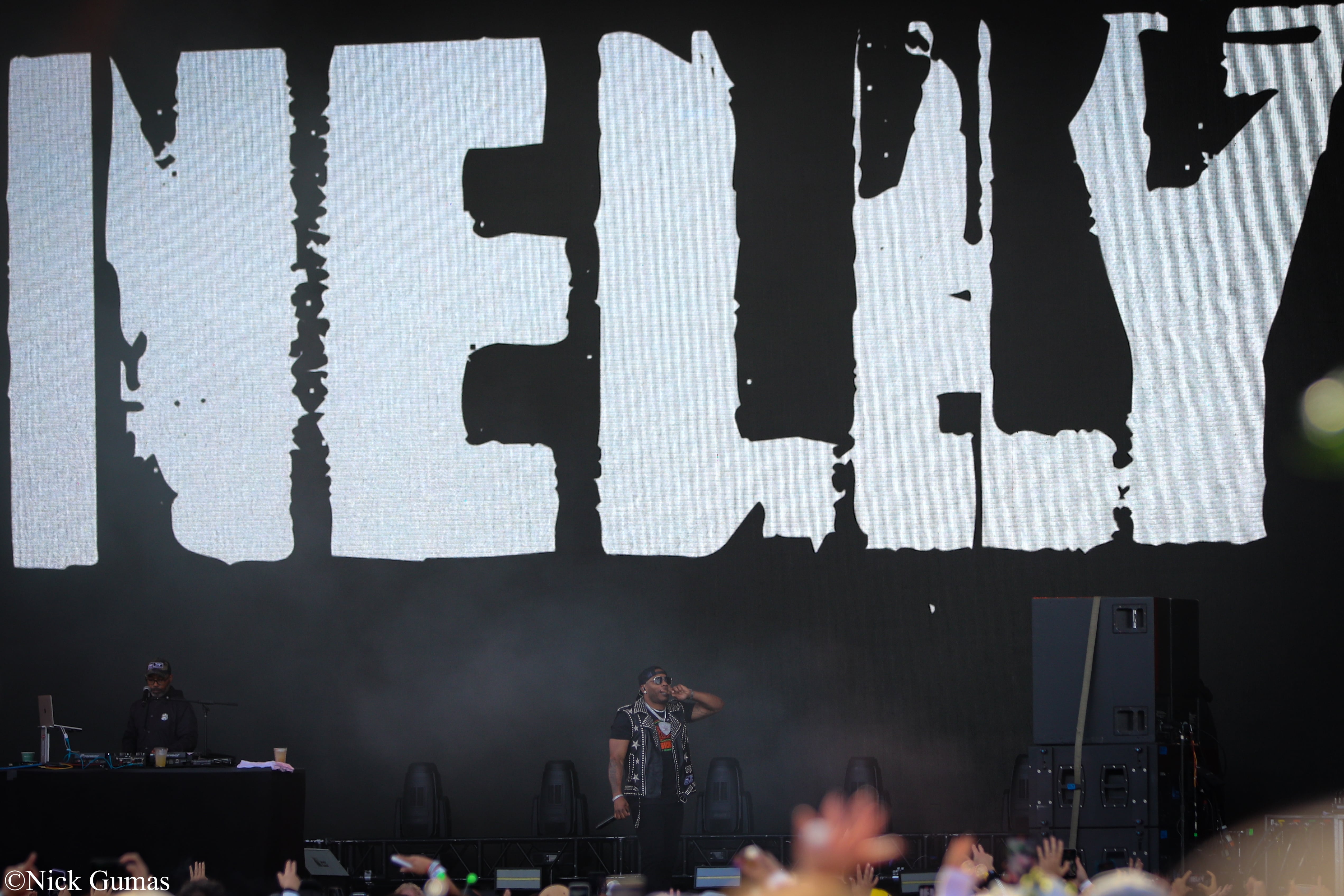 Proving to be more than a throwback act but an artist whose hits were tied to one decade, Austin rapper Nelly took the mainstage for a terrific and lively midday performance. A hype man came on to whip the crowd into shape before the main event, but it was clear after just two minutes that the audience already came warmed up. Nelly took the stage ready to embrace the day wearing an official "Outside Lands 2021" t-shirt as he started his set with a hit from the turn of the millennium, "E.I." "I wanna thank each and every one of y'all for holding Nelly down for 21, 22, 23 years" he expressed, addressing his gratitude for his loyal fanbase who have stayed faithful to his music for so long. "I only wanna talk to those who've been here since day one" he continued before taking everyone back in time again with "Country Grammar." Not a single inside voice was used as the audience shouted the words to "Ride Wit Me" afterward the artist dedicated the song to his collaborator and brother City Spud, reminding everyone that he used to "rock a band aid on the side of my face" in reverence of his previous lengthy prison sentence. He then reminded all of his close bond with country duo Florida Georgia Line as he covered their hit "Cruise." After powering through a medley of some more of his greatest hits, he ended the set on a somber note with his ballad "Just a Dream."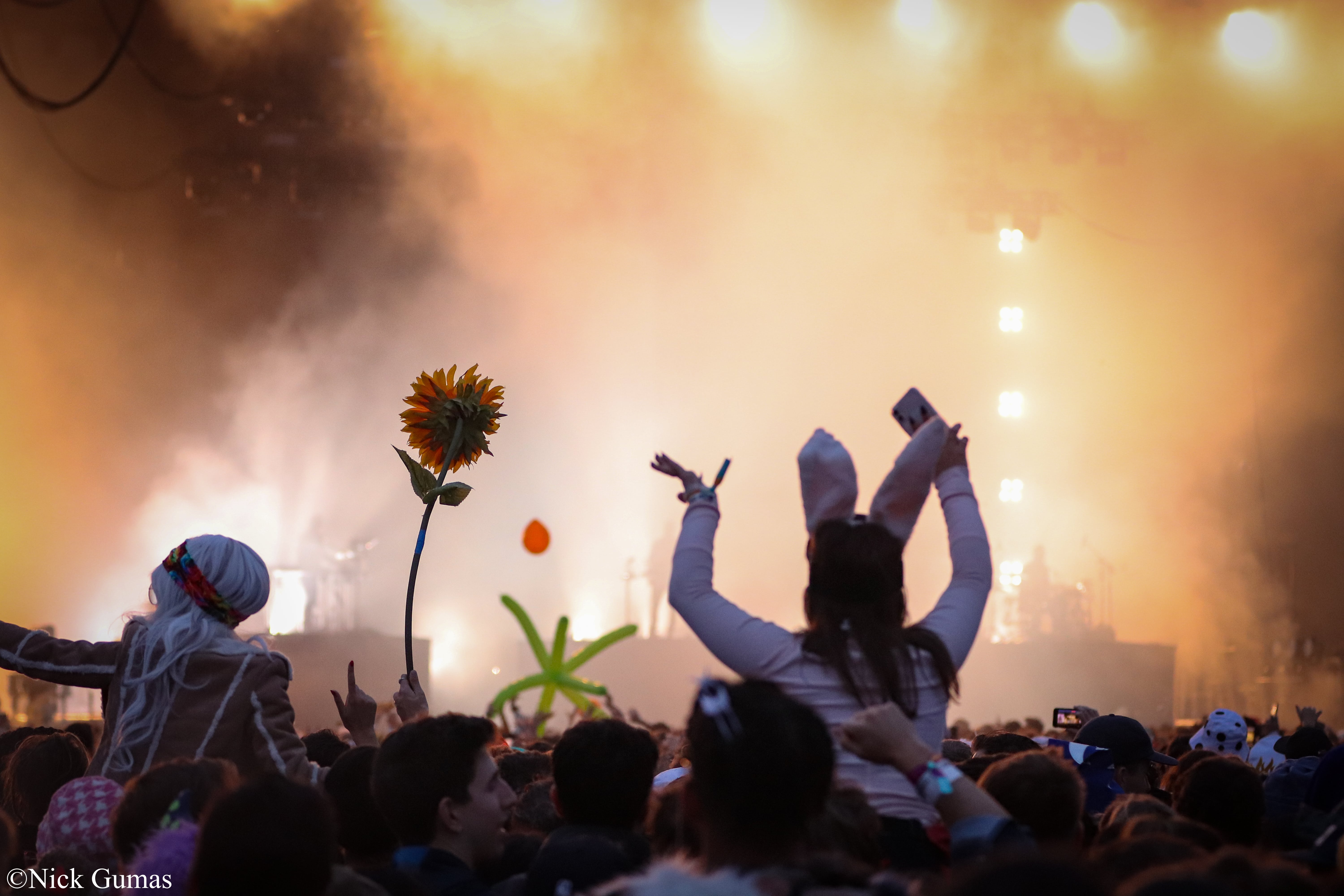 Australian House trio Rüfüs Du Sol made Golden Gate Park feel like a mature rave.The trio opted not to wear Halloween costumes, but the black shirt and leather jacket aesthetic that they have been so associated with, the band made it clear that everything about this show would be on brand. Opening with "Eyes" which lead straight into "You Were Right" their bass-heavy beats with their smooth flow got the audience into a swaying mood. Their feel became even smoother as "Next to Me" felt almost acoustic, performed with just their live keyboard and percussion. Less ostantageous than a traditional EDM show, the festival goers felt more adult and restrained throughout enjoying this performance. The band closed with a smooth feel, playing "Treat You Better" which lead straight into "No Place."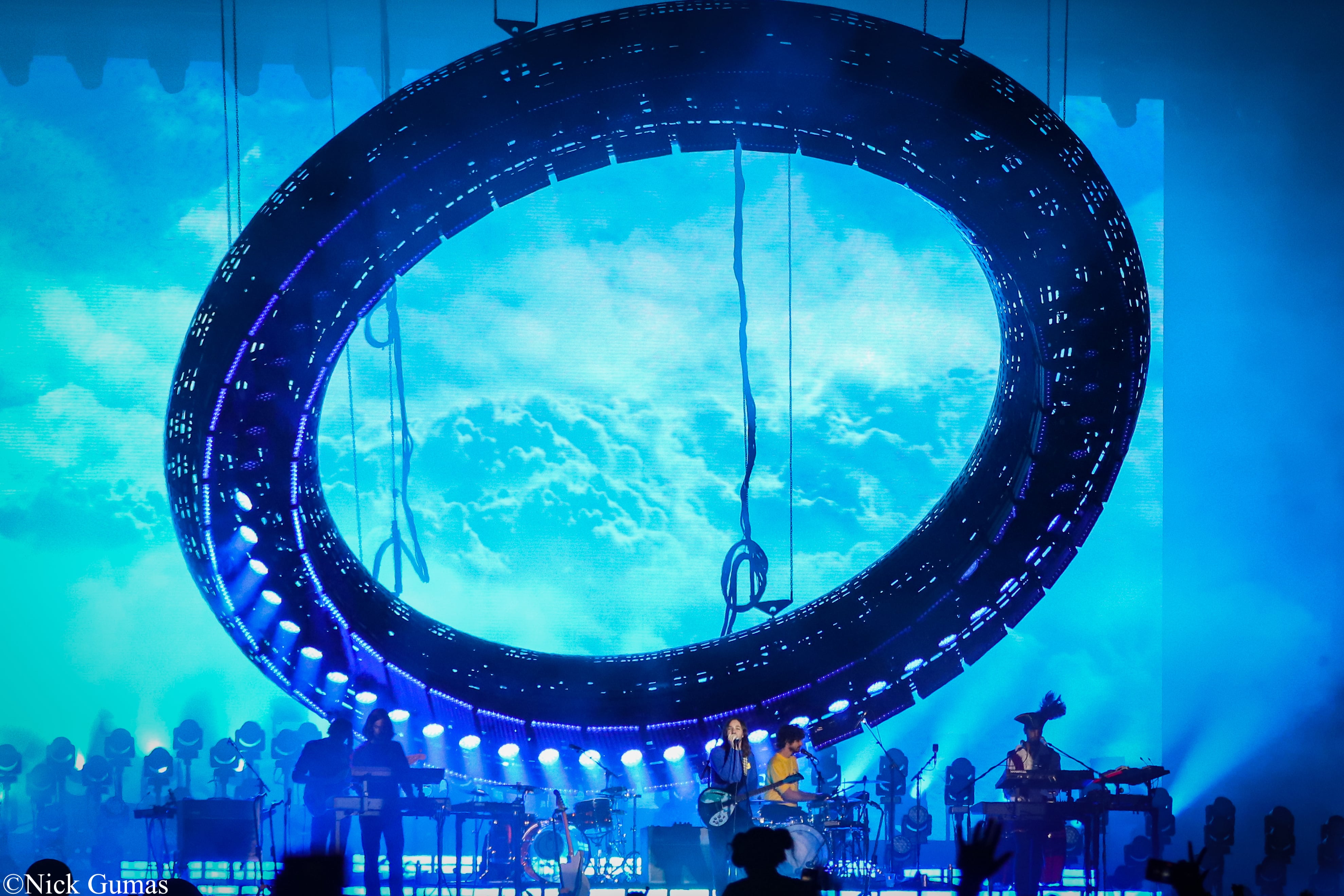 Headliner Tame Impala closed Outside Lands out with incredible style, delivering a rousing yet psychedelic set to send the masses home in style. On brand for the setting, the show began with a long video introduction gag featuring a pharmaceutical informational video which slowly dissolved into a hallucinatory kaleidoscope of colors until the stage and screen went dark. A voice came over the loudspeaker announcing that the band Tame Impala would not be able to perform but instead the headlining slot would be filled by The Wiggles. Dressed as their Australian musical counterparts the members of Tame Impala took the stage to astound the crowd with their opening song "Endors Toi." The mood appropriately felt very circa "summer of love" San Franciscian, as the majority of the set was performed in low light with bright colors and of course visually assisted with heavy fog effects. At times the set felt a bit like it was hopping on the bandwagon of current trends, at one point breaking to show Wiggles muppet Henry the Octopus dancing to a theme from Squid Game, an irony I just now understand. The band made up for this distraction by immediately playing their defining single "Elephant" humorously performing the introductory line several times before really beginning the song. The man behind the project, Kevin Parker, couldn't help but piggyback off of one more trend in his set, covering a few moments of "Island Boy" a popular TikTok clip of the month pleading "I hope we don't get in trouble for that." As the crowd waited for the musicians to return for an encore, the audience chanted "Wiggles! Wiggles!" repeatedly until they finally returned. "We're here, what else do you want? Do you want to hear a song?" Parker asked facetiously, being met with rapturous cheers. "Then a song it will be" he snickered before ending the spectacular set with "The Less I Know the Better" and "New Person, Same Old Mistakes."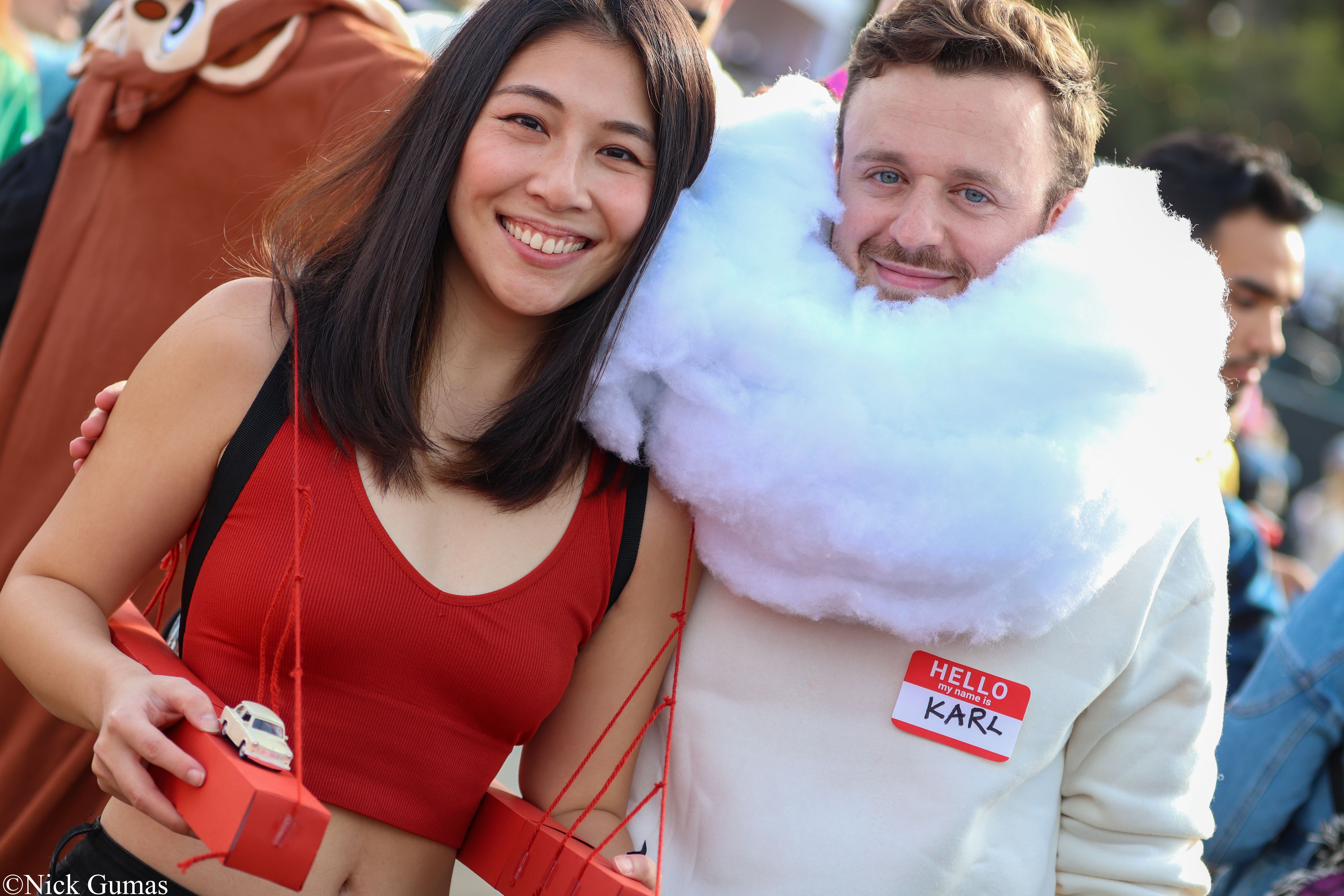 And with that, Outside Lands 2021 was finally put to an end. What we had waited on for so long had delivered every bit as much joy as it promised after several heartbreaking delays. As crowds left through the tunnels one final time, there was however one silver lining to be seen here, only nine more months until the next Outside Lands.
Check out more photos of Outside Lands 2021