The hydra of entertainment and stimulation that is Outside Lands will always find a way to entertain all who visit. From music to food, to comedy, to Cannabis, and more, there is something for everyone who comes to this festival. Early on Saturday, we stopped by the Barbary tent to see the standup bill that had been put together. Comedian Jimmy O. Yang, known for his roles on "Silicon Valley" and "Crazy Rich Asians" headlined an afternoon of comedy that was  defined by equal parts observational and racial humor. His standup routine touched on many of Yang's trademarks. Speaking on his process of immigrating to the United States from Hong Kong gave context to his attitude toward his roles and why he felt so compelled to brand his image as less of a stereotype and more of a serious character when he branched out to more serious cinematic roles.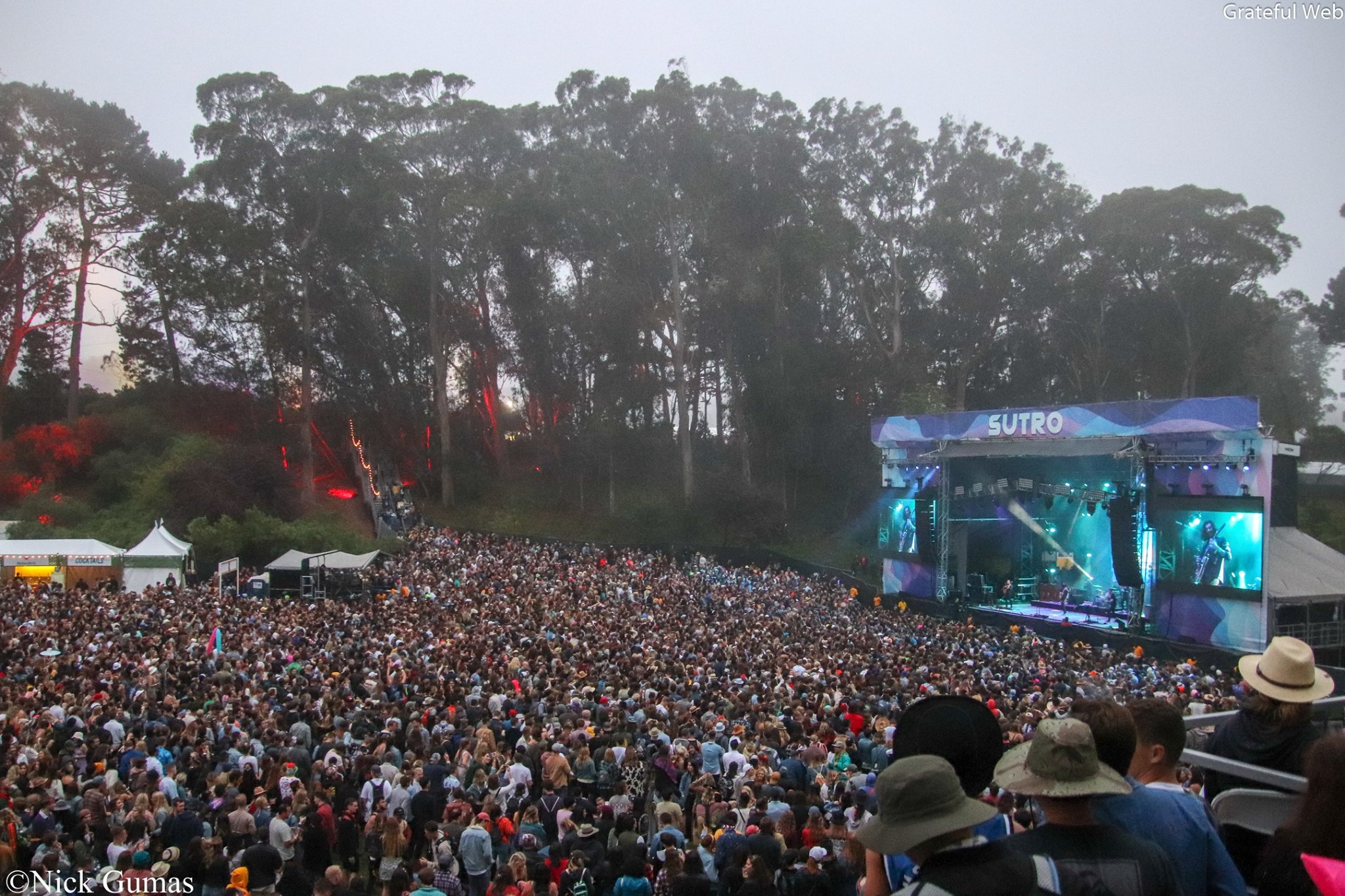 Inspired by Outside Lands' commitment to creating a multi-faceted experience transcending just music, we felt prompted to experience that lifestyle in other ways than just music. As modern festivals have evolved over the past few decades, they have grown to be about so much more than just music. Several days before the festival, Outside Lands 2019 made the announcement that it would be the first music festival of its size to sell Cannabis within their grounds. While their Cannabis themed exhibit "Grasslands" was a huge success when introduced founded on a sober platform last year, the new ability for vendors to sell their product at the venue was a welcome feature. Featuring an interactive experience where patrons over the age of 21 could sneak away to an oasis in the side of the park, consume, and return to the music refreshed, the experiment was a success by every measure.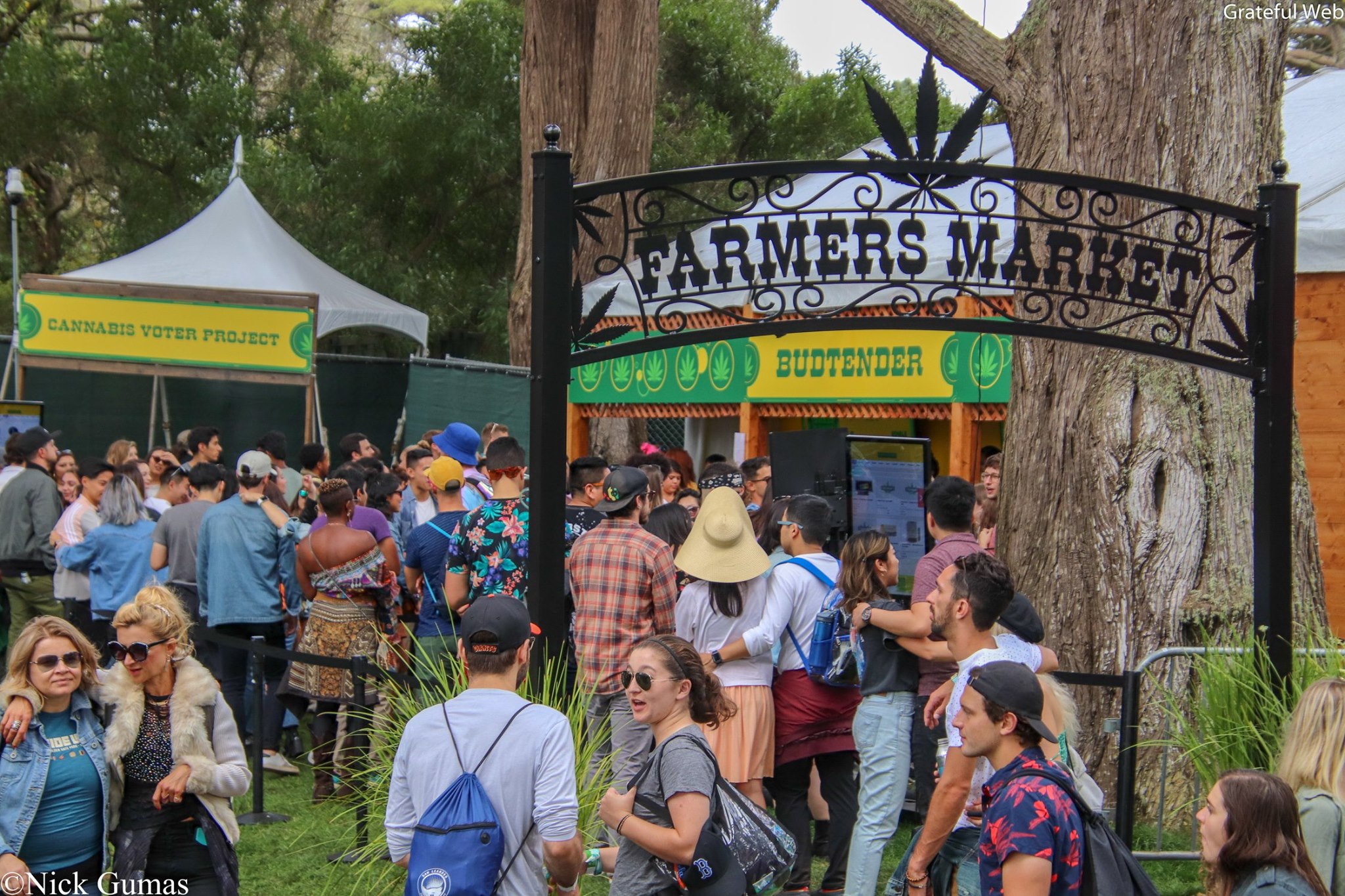 Those responsible for facilitating the sale of Cannabis at the festival were understandable passionate about making sure the inaugural year went off without a snag. In speaking with many of the entrepreneurs in charge of bringing their brand of cannabis to Outside Lands, there were some strong opinions voiced in support of this pioneering project, and even more so understanding for the delays that come along the way, especially the fact that the city of San Francisco did not approve this until the 11th hour. "It's par for the course for Cannabis… Quite frankly it was expected" says Jordan, CEO of concentrate manufacturer and distributer "Moxie" in their first year at Outside Lands. However, the difficulty in getting the paperwork pushed through did not dampen his views on the importance of this on the Cannabis community, as he put it "It's pretty historic that they're actually allowing this to happen… This is kind of a world of firsts." Tyler Cook, Director of the Edibles department at "NUG" a local vertically integrated Cannabis organization, founded just across the Bay in Oakland, echoed a similar sentiment. "We had a strong inclination that it (the paperwork) was going to go through, I just think it was just timing based on something the city had to do where something had to expire, and it was right down to the wire… We were a little nervous but confident." History also played a big part in his appreciation as the significance of where this eventuality ended up happening was clearly not lost on him, stating "I think it's amazing, I mean what a better place?  San Francisco is kind of the epicenter, Golden Gate Park; it's beautiful."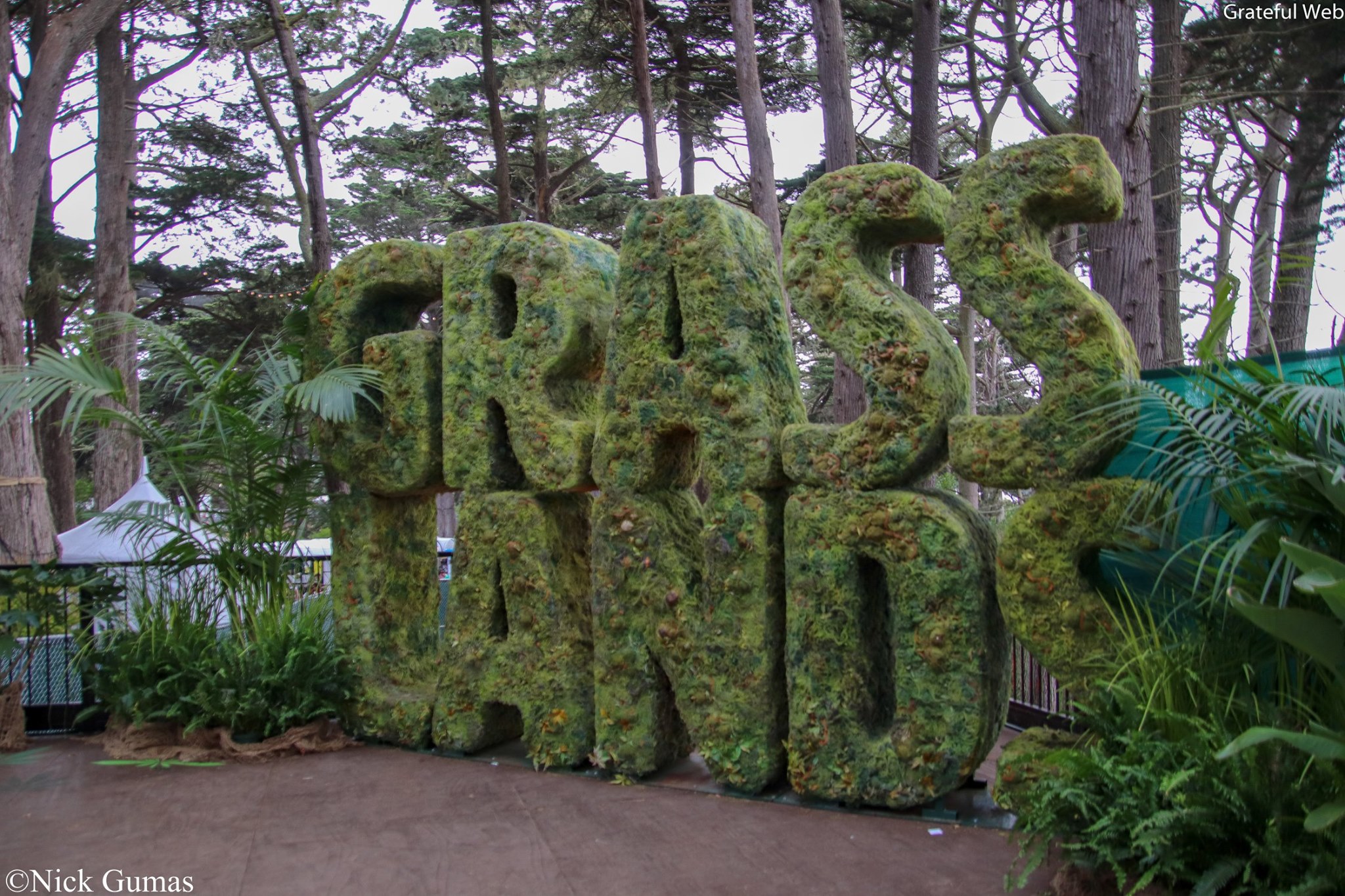 The musical lineup of the rest of the day was absolutely a dream for fans of calm energy and feel-good lyrics everywhere. Flume's performance seemed to have brought the entirety of the festival to his show as fans packed into the Polo Field from the stage past the windmill. The Australian experimental producer lived up to the hype as he walked onstage dawning a white jumpsuit, the crowd went ballistic and kept bouncing until the end of his set. His setlist was everything it could have been as he played all his staples like "Never Be Like You," a cover of Lorde's "Tennis Court," and of course ended his set with his unforgettable remix of Disclosure's "You & Me." In an exciting addition to his set, Flume brought artists Reo Cragun and Vera Blue onstage with him several times during his set to give some live vocal support to his music.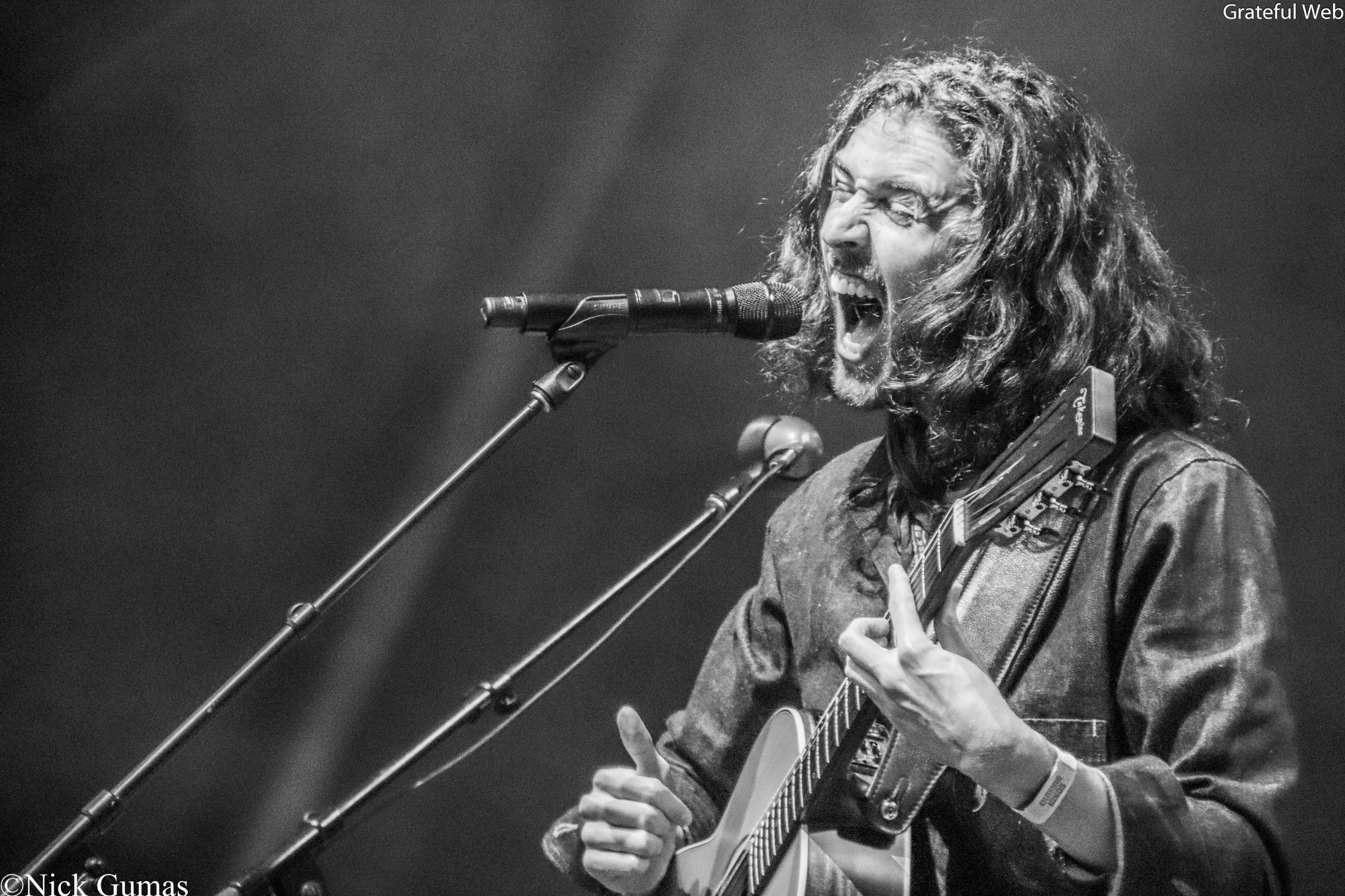 Irish indie rock phenomenon Hozier took the Sutro stage by storm for a calm performance that did not lack in excitement. He opened with "Would That I," a hit from his newest album, and his set only built from there. His artistic creativity was highlighted in ways that transcended just his musical abilities as he changed instruments after his first song from a traditional acoustic guitar to one that resembled a homemade one rigged from an old oil can. He commented on the local flavor of the city, citing how the fog gave him something to feel comfortable about. "It reminds me of home," he remarked as Karl (the local San Francisco nickname for the fog) laid low throughout Golden Gate Park.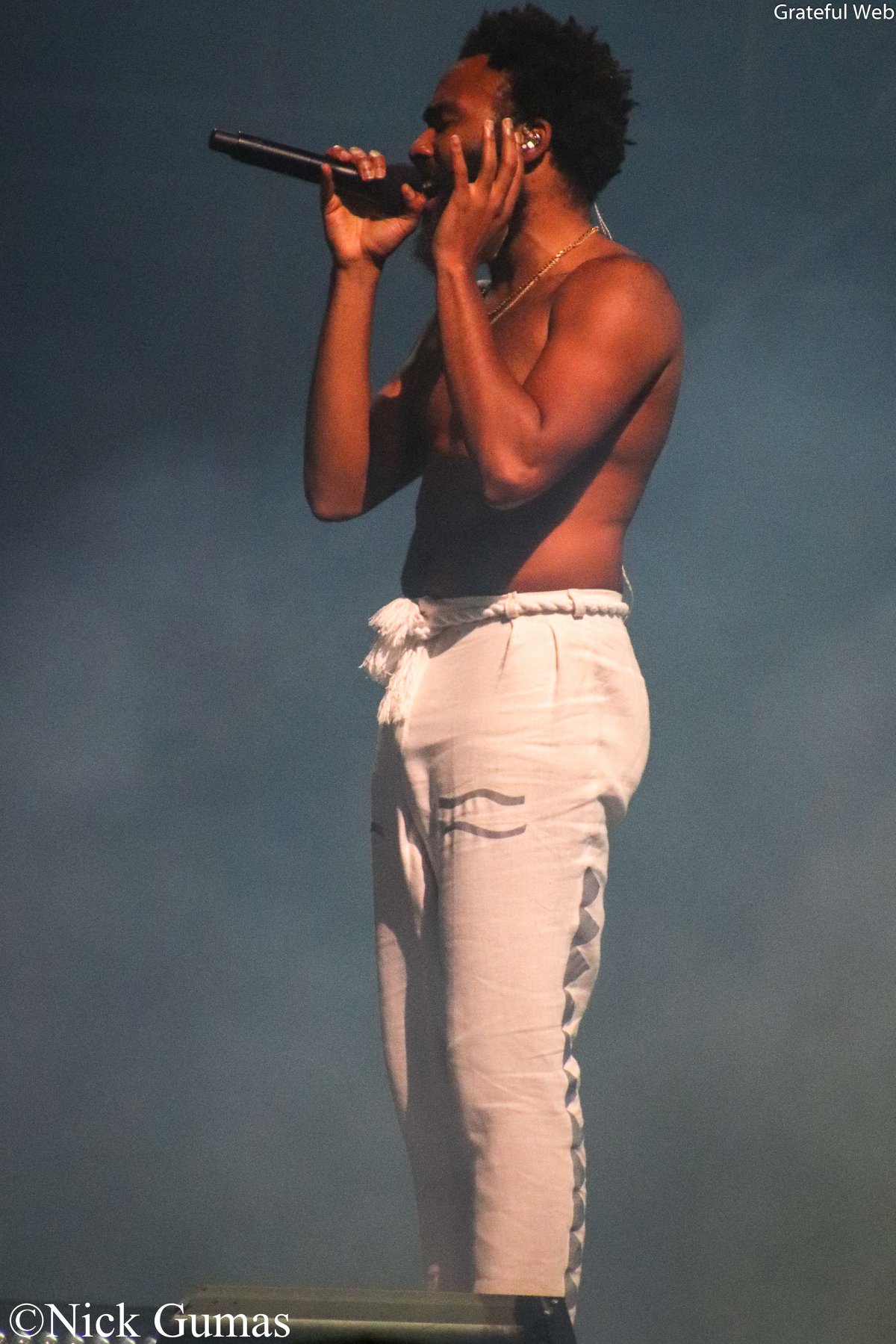 Childish Gambino closed out Day two of the festival with a performance that justified his crowd size. At multiple points through his performance, Donald Glover informed the audience that it was humbling to perform at this festival, as it was the most populously attended day in Outside Lands history, beating out nights headlined by artists such as Paul McCartney, The Who, and Kanye West. He began his set by being raised on an elevating platform in the center of the audience with fog enshrining his silhouette, starting the performance with "Atavista." He then made his way down from his platform and through the crowd, interacting with the audience members as he performed "Algorythm" and eventually ended up on stage by the end of the song, with "Summertime Magic" being the first song he sang entirely in front of the whole audience. The audience was understandably uncontrollable, as Glover stated to the crowd, "this is Church tonight." A wave of pride hit the San Francisco crowd when during his set, Glover addressed the massive size of the crowd, stating "This is the biggest crowd I've ever performed in front of." Take that, Coachella. He then took a moment to recognize his own personal appreciation for the Bay Area saying "Oakland, Bay Area, you guys have always been my second home." The last song before Glover left the stage to prepare for his encore was possibly the biggest hit of last year "This is America," which he performed with the passion the weight the lyrics deserved. His 20-minute encore was more than enough to make the hair on anyone's neck stand up as he ended the second day with his smooth single "Redbone."