Certain casual fans of the Creole Rock Granddaddy Jamband Little Feat may be under the false impression that the band's true color died along with founding guitarist, singer, de-facto bandleader Lowell George in 1979. After all, the band's Dixie Chicken (1973), Feats Don't Fail Me Now (1975), and Time Loves A Hero (1977) albums were all definitive progressive rock albums from the 70s, mixing Cajun, disco, blues, rock, into a danceable forward sound that earned them legendary status as a must see concert during those times. When founding member George died from health complications involving substance abuse, fans and the band were totally crushed. It wasn't for almost a decade until guitarist/vocalist Paul Barrere, pianist/vocalist Bill Payne, and drummers Richard Heyward and Sam Clayton reassembled a strong lineup alongside old Little Feat sideman/buddy Fred Tackett (a fierce second guitar next to Barerre) and Pure Prairie League's Craig Fuller (a vocalist fit to channel the late George's souring soulful sound.) This band released Feat's triumphant Let It Roll (1988) and Representing the Mambo (1990) which many fans regard as some of the band's most successful music. Since, the band has touring rigorously, releasing seven more studio releases and adding to their live jamming complexity. The true loyal fans know that Little Feat music didn't die with George.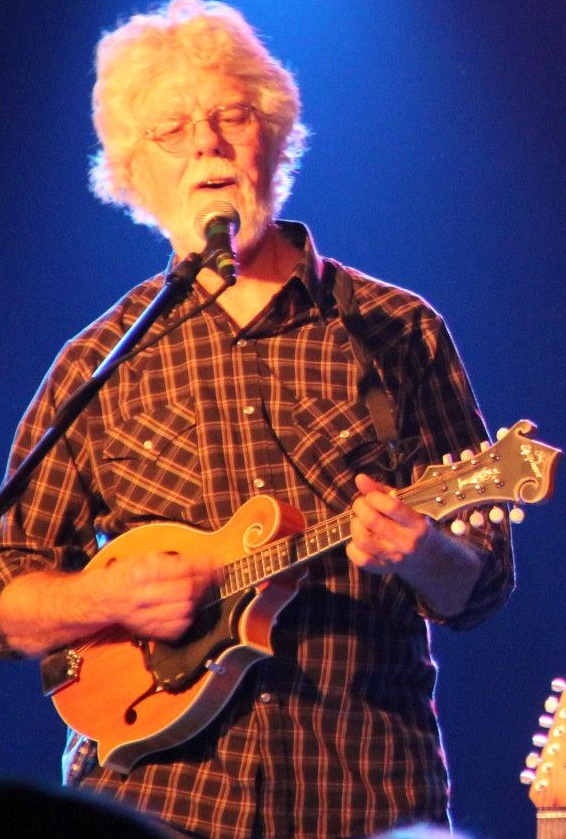 More recently the band has withstood strongly after the passing of founding member Richard Heyward, a stalwart of the 1960's music generation. It's quite clear that Little Feat music will continue to touch fans old and new for decades to come. The newest and most exciting spinoff of Little Feat music is the Paul & Fred Duo. Gigging scattered dates in 2013 and finally organized for touring, Paul Barrere and Fred Tackett are the lifeblood of Little Feat. They bring the blues, slow-hand and slide, rework classic standards and originals to keep things varied, and give invaluable insights into Feat history. This "unplugged" experience is the sort of soul soothing that Feat fans have been craving. It's particularly revealing of the talents of Fred Tackett who lays his complex mandolin and guitar lines carefully on top of Barrere's assertive blues leads. The Paul & Fred tour has found its way into more intimate concert settings than the complete Little Feat band's full theater production. Last Saturday Denver was lucky enough to have the guys stop through at Cervantes Other Side, the smaller sister venue next door to the Masterpiece Ballroom. The crowd was comprised of mostly folks who could have been old enough to see the George lineup of Little Feat, but younger folks did fill in the gaps nicely.
The guys opened with the little track off of Little Feat's 1995 album "Ain't Had Enough Fun." Immediately apparent is the bare-bones chemistry between the two, who have been playing as the Little Feat guitar team for twenty-five years now. Never overshadowing one and other, but playing with stylistic empathy. Those who were unsure if Paul would be covering Lowell originals were pleased to hear "Two Trains" into "Rocket in My Pocket". The dual guitar instrumentation led to much rearranging, leaving hardcore Feat fans in the crowd pleasantly less familiar with what was coming. No sing-songy mentality here. Paul talked to the crowd about joining Little Feat in 1973 and his input in writing/composing the legendary song "Sailing Shoes," that donned him his position as co-lead guitarist in the classic band. A rarity came next with the Lowell George country twanged "Trouble," also off of the Sailing Shoes album. Right then we knew anything was on the table and the crowd was really getting revved up. Paul & Fred transitioned right into "Roll Um Easy" from the band's landmark Dixie Chicken album (Paul's first as an "official" band member). It's great to see the guys honoring the songs of Lowell George suited to their own style rather than simple imitation.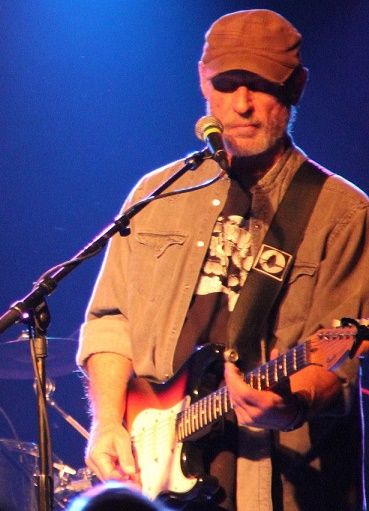 After a few blues covers Paul told an anecdote about a song he brought to the band which was first shot down by George. After some reworking Lowell reconsidered and proudly sang lead vocals on one of Paul's strongest works for the band, "All That You Dream". This was great to discover that Barrere wrote this one, not George, since I had always been under the impression that it was Lowell's song. Paul's signature song "Skin it Back" brought the crowd up with this groovy familiar Feat standby. The much appreciated cover of "Long Black Veil" led into another cover that I feel has been a bit played out over the years. Still, Paul & Fred's "The Weight" drew cheers of appreciation and the duo guitar format gave Robbie Robertson's classic some new flavor. The crowd favorite sing old "Feats Don't Fail Me Now" might not be the deepest lyrically the band ever got, but it always brings a show to a strong close, engaging the crowd to "roll right through the night, RROO'OLLL!" The relatively small room capacity of Cervantes Other Side cheered Paul & Fred right back onstage for an encore that's a personal favorite of mine, "Hate to Lose Your Loving." Originally sang by Craig Fuller on the Let It Roll album, Barrere's rendition was just as bluesy; a perfect way to close this special set of music from the core of this quintessential American rock band.
Perhaps the biggest treat of the night was the chance to get up close and personal with these two. Super laid back, never pretentious, very accessible. Paul's insights into Feat history taught me things I never knew or thought otherwise about. The varied set list highlighted the music of George, Barrere, Tackett, and the musicians that inspired them. Catch the duo this Saturday at Sweetwater, Mill Valley, California for what's certain to be a killer night up to the caliber of last Saturday's Denver performance. Thanks to the fellas for letting G'Web snap some shots and capture a memorable set of music. Roll right through the nite.