In its 10th incarnation the Petaluma Music Festival once again brought together a fine synthesis of bohemian bands including the Chris Robinson Brotherhood, Poor Man's Whiskey, the T Sisters, and Midnight North and their collective aficionados to the Sonoma-Marin Fairgrounds in Petaluma, California, all to benefit the Keeping Music in the Schools effort, specifically for music programs in Petaluma schools. So far the intimate, boutique festival, which in 2017 offered 10 hours of nonstop music from a pleasing bunch of folk-rock, jam-rock, blues-rock, psychedelic-rock and bluegrass bands, has raised more than $200,000 for the nonprofit.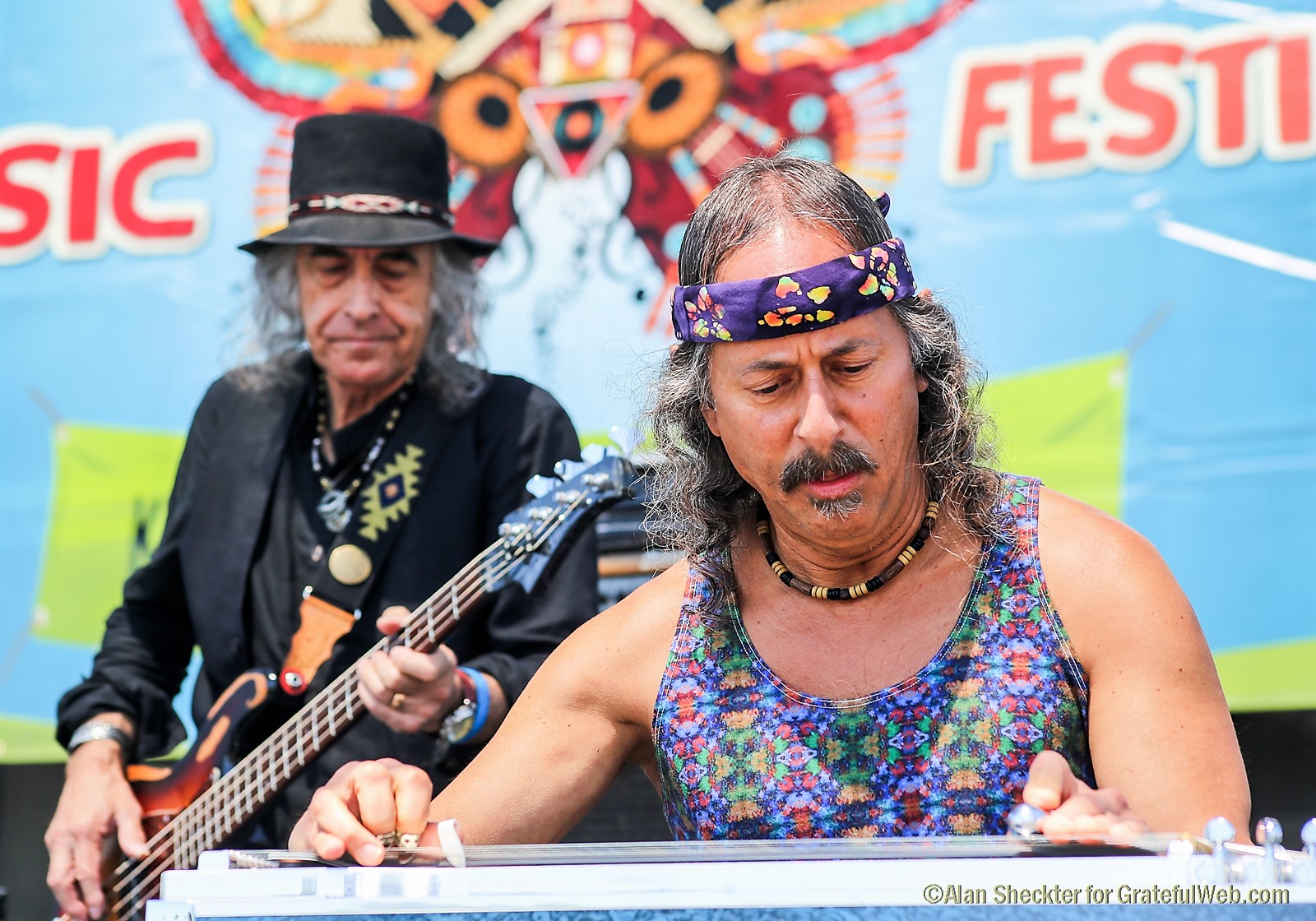 The intimate and vibrant one-day, noon-to-10 fest drew a couple of thousand people united in merriment, music appreciation, and a good cause. Attendees – and photographers – bounced around from stage to stage, soaking up the delightful vibes and collective audio mosaics. Each act got to perform for at least an hour, and staggered scheduling made it possible to savor at least some of every band. The layout of fairgrounds, once again offered colorful avenues of artisans, food, and drinks, kids activities, a large permanent area of covered/shaded picnic tables, and several fine perches from which the sun-splashed crowd could gather and settle in around the three stages.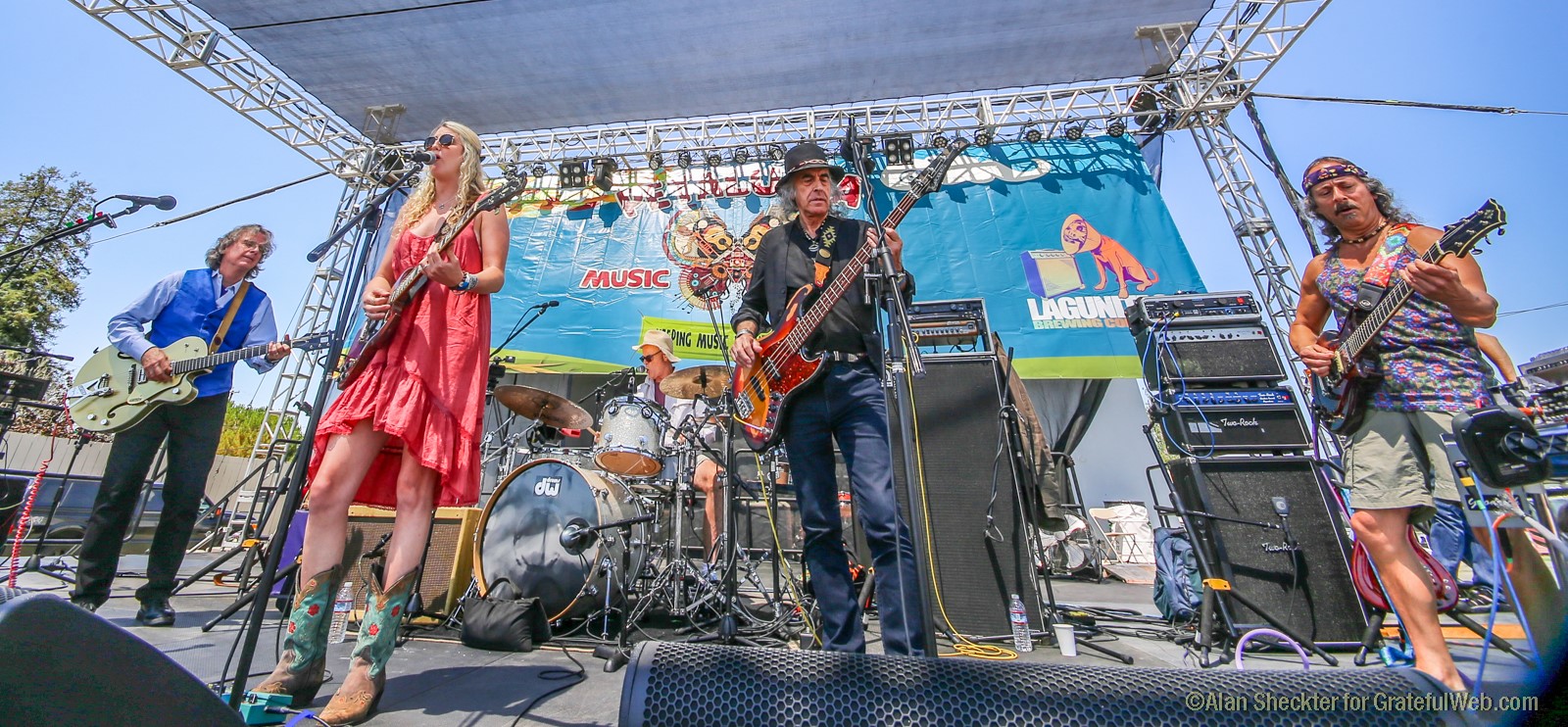 As they did in 2016, Moonalice led off the day's festivities. The band's "Road Scholar," Big Steve Parish, he of long-time Grateful Dead crew fame, introduced the band by speaking out for the cause – and the vibe – of the day. "Boy, are we happy to be here to get kids and music together," Parish said. "Every one of us started that way as a kid, and if you were lucky enough to find music in your life, you had a better kid-hood. When I was a kid, they made me play trumpet, and I said 'Why?' I want to play the saxophone because I could fill it with marijuana and smoke it like a pipe."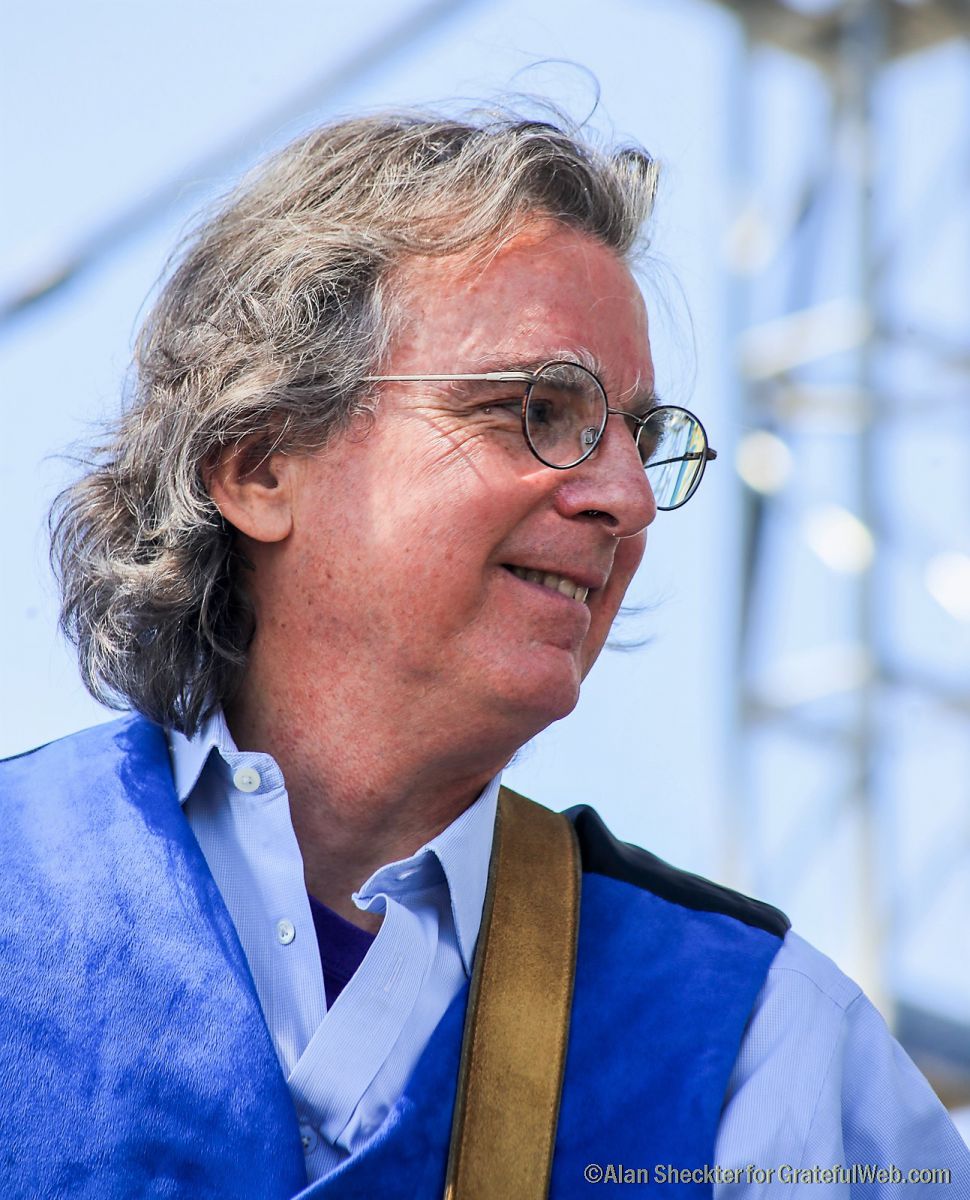 The band, as always was led by singer, songwriter, guitarist, and technology-business expert Roger McNamee, and accompanied by premium players Pete Sears (bass, vocals), Barry Sless (lead and pedal steel guitars), and John Molo (drums). Renowned and revered for its free live streams and free poster handouts at virtually every show, Moonalice's hour-long set opened with The Byrds' "Hey, Mr. Spaceman," followed by The Kinks' "Sunny Afternoon," After the group's own "Nick of Time," Katie Skene (guitar, vocals), who has been performing with the band frequently as of late, joined in for the rest of the set, singing first on a bright and twangy version of The Grateful Dead's "Tennessee Jed," and subsequently a sweet "Can't Find My Way Home," a la Derek and the Dominoes. Their set closed with a rollicking, "Summertime Blues" the Eddie Cochran tune covered by Blue Cheer, The Who, and others.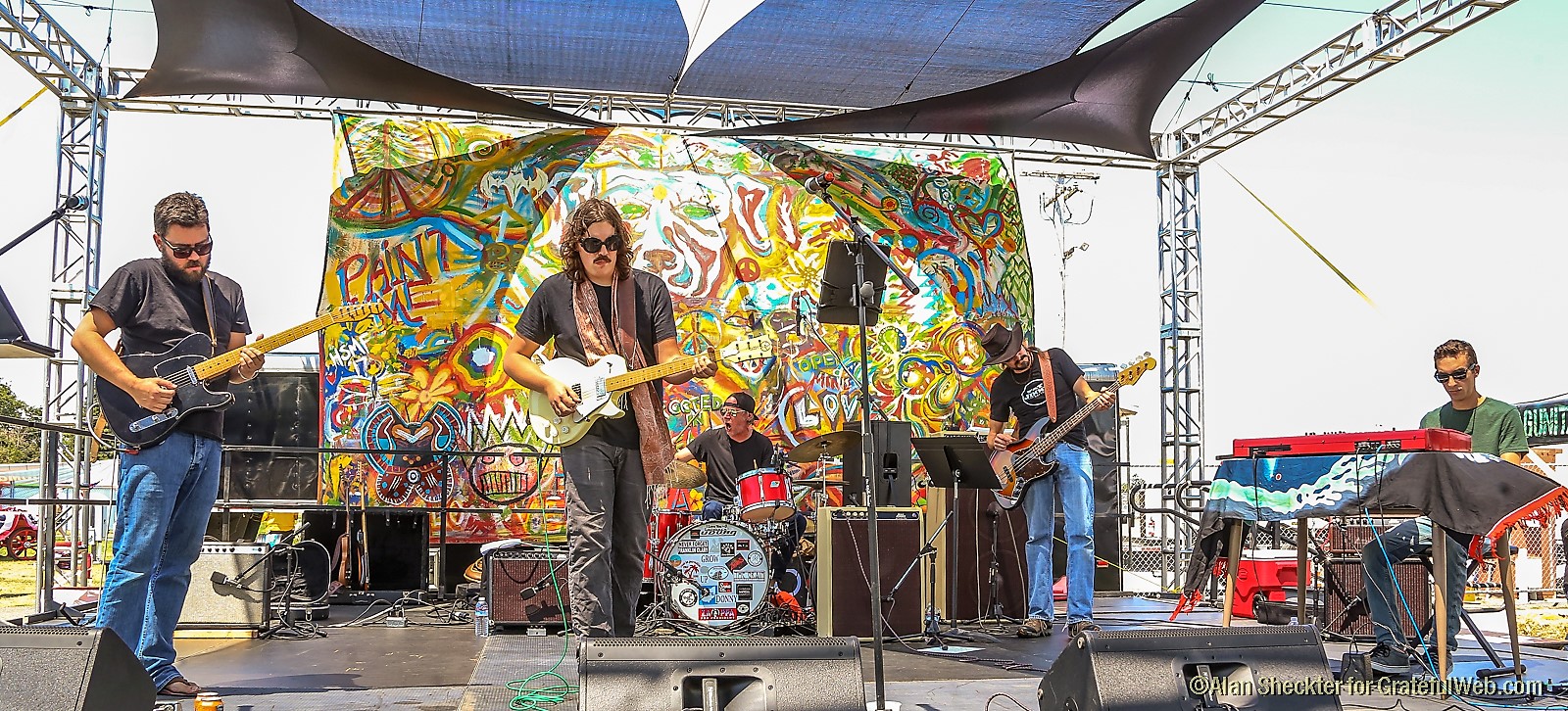 It'd be 30 minutes before the next artist took to the main Festival Stage, so a stroll was in order over to the Lagunitas Stage, a large lawn area surrounded by some hay-bale seating and food/beverage and handicraft vendors. First up, Colonel and the Mermaids, an all-male group, in fact, delivered blues ballads and jam-rock nuggets led Alex Koford, who many had been introduced to as a drummer for Midnight North and the Terrapin Family Band. Here, at front and center, Koford proved worthy on guitar and vocals – and cool sunglasses – leading the five-piece, including Mike Pascale (bass), Craig MacArthur (guitar), and Danny Luering (drums), all with musical pedigrees enhanced at Phil Lesh's Marin County Terrapin Crossroads club, in original tunes as well as a soulful cover of The Grateful Dead's "Wharf Rat."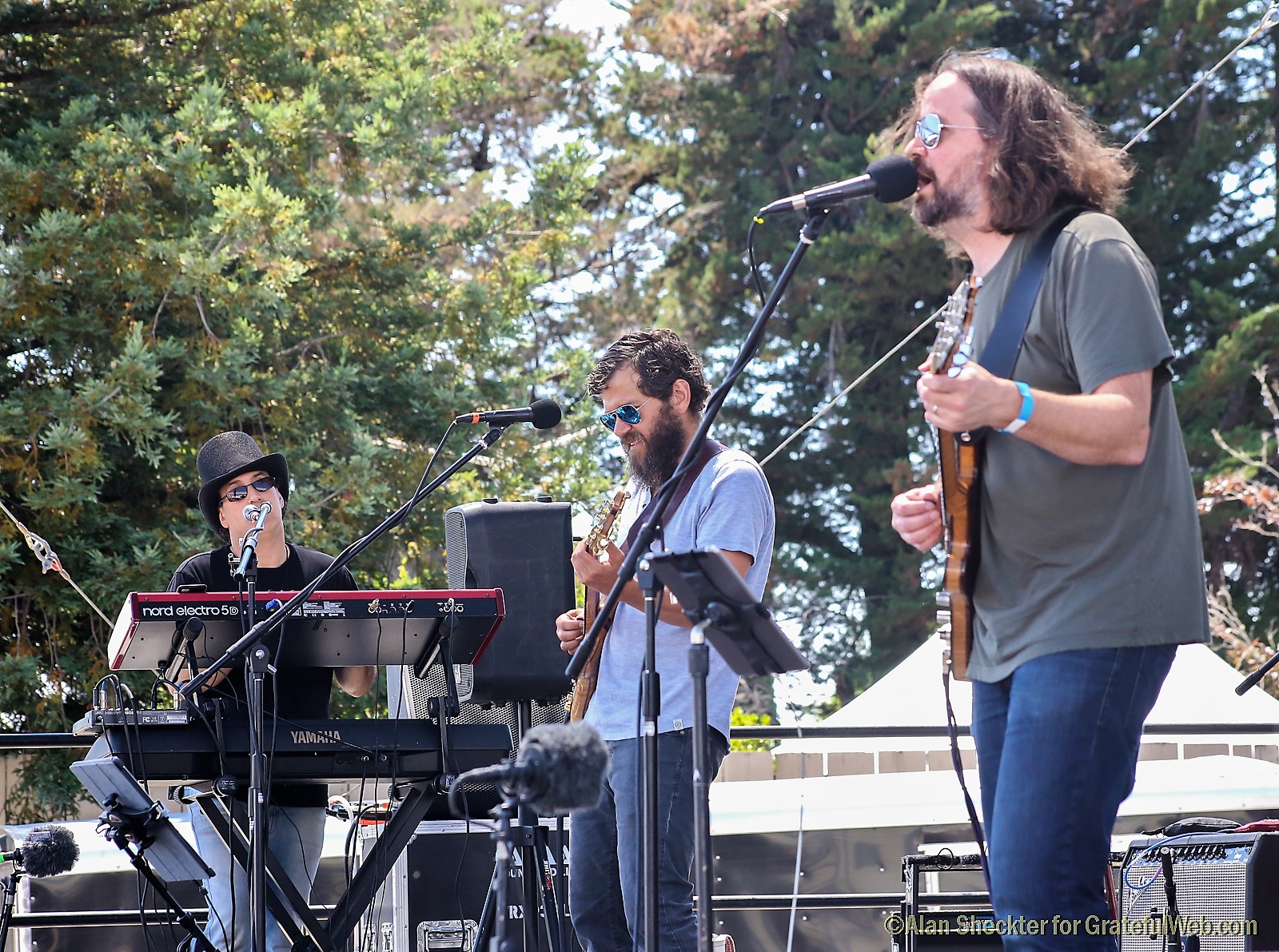 By then, back over at the Festival stage, Stu Allen, who has gained musical acclaim one of the finest "Jerry Garcia sound" lead guitarists in the business, fronted the next act, dubbed Stu Allen & Friends. Rather than an all-Grateful Dead catalog that Stu Allen and Mars Hotel frequently explores, this "friends" ensemble included two other alternating lead guitarists, Scott Law and Dan "Lebo" Lebowitz, both of whom would appear with many acts all day, as well as Jordan Feinstein (keyboards), Murph (bass), and Ezra Lipp (drums). This band's dynamic, varied set included covers of Lynyrd Skynyrd's "Call Me the Breeze," Johnny Cash's "Mama You've Been on My Mind," Bob Marley's "Mellow Mood," David Bowie's "Fame," The Beatles' "She Came in Through the Bathroom Window," and Robert Johnson's/Cream's "Crossroads."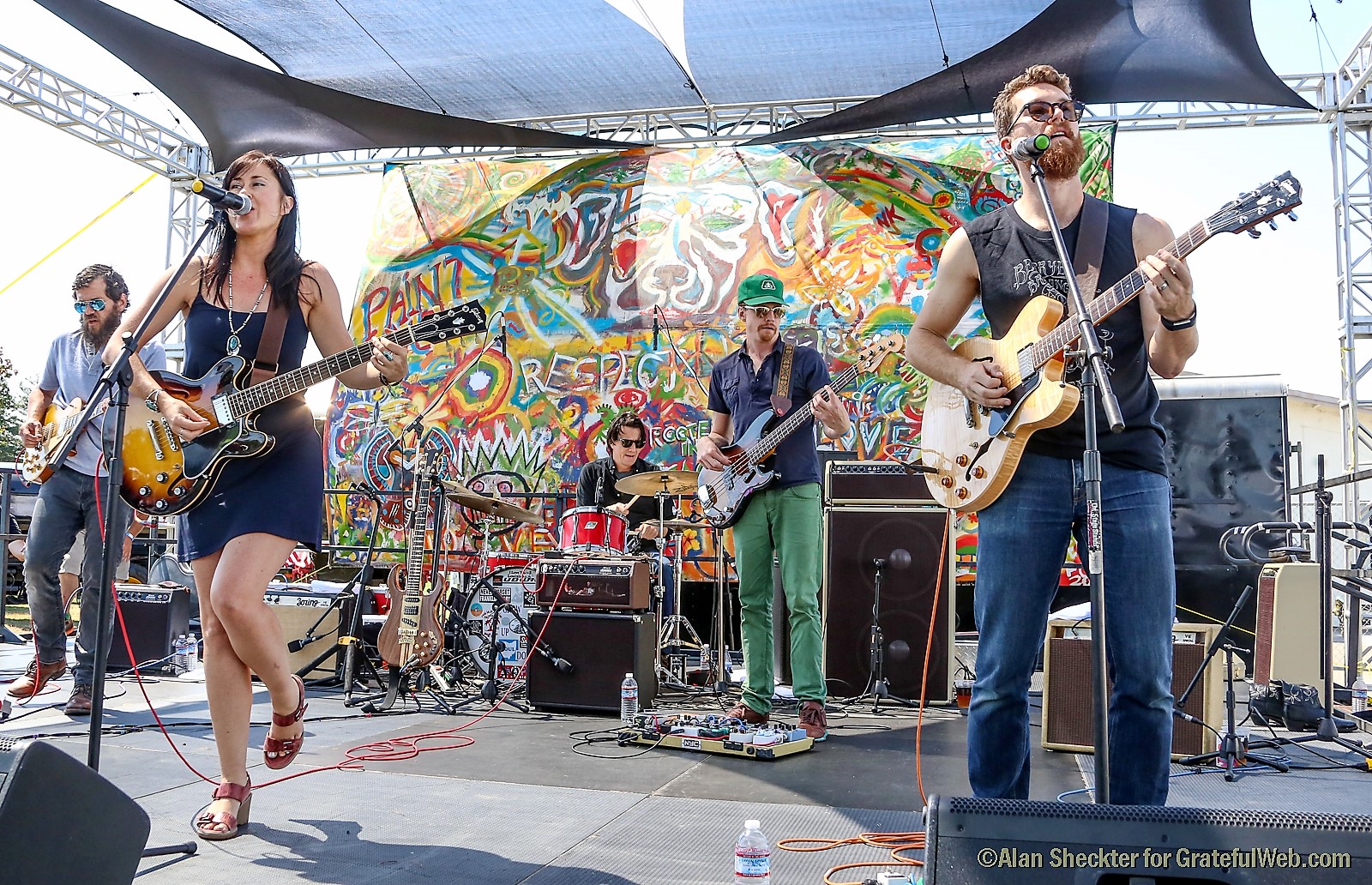 Next up, back over at the Lagunitas stage, Midnight North, who played an Atlantic Ocean beach concert just two days prior in Asbury Park, New Jersey, and whose stock has been steadily rising as of late, drew a considerable crowd. Here, Scott Law guested with the band that includes Elliott Peck (guitar, keys, vocals), Grahame Lesh (guitar, vocals), Alex Jordan (guitar, keys), Connor Croon (bass), and Sean Nelson (drums – for this gig). Harmonious in voices and jams, Midnight North performed a bevy of originals, most of which appear on their new album, "Under the Lights," such as the title track as well as "One Night Stand," "Everyday," and "Greene County. Lively cover versions of old classics included The Grateful Dead's "Mr. Charlie," and Crosby, Stills, & Nash's "Suite: Judy Blue Eyes," and the rocked out closer, The Band's "The Shape I'm In."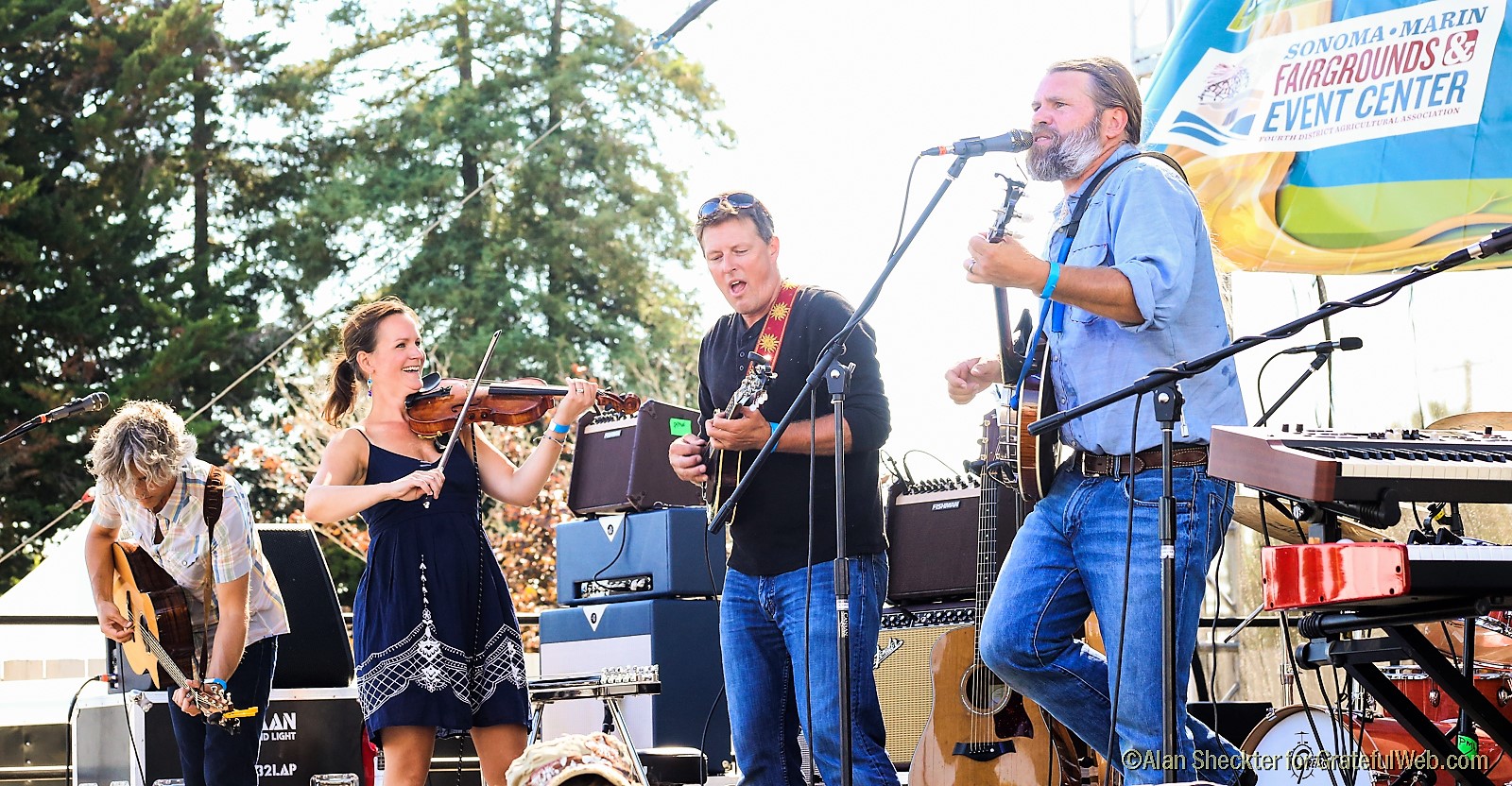 Bluegrass jamsters Poor Man's Whiskey took the Festival Stage next, getting the crowd to hoot and holler and kick up their feet. Co-frontmen Jason Beard (guitar, mandolin) and Josh Brough (banjo, vocals), along with George Smeltz (drums), David Noble (guitar), Murph (bass), and Turi Hoiseth McCalin (fiddle), performed several originals, including "Whiskey Creek," "Three Years Gone," "Carolina Daisy," and "See You Again," with Lebo sitting in on pedal steel and acoustic guitars. The set also included an interesting variety of covers that incorporated Paul Simon's "You Can Call Me Al," the traditional Appalachian ode "Cripple Creek," and the Allman Brothers' "Whipping Post."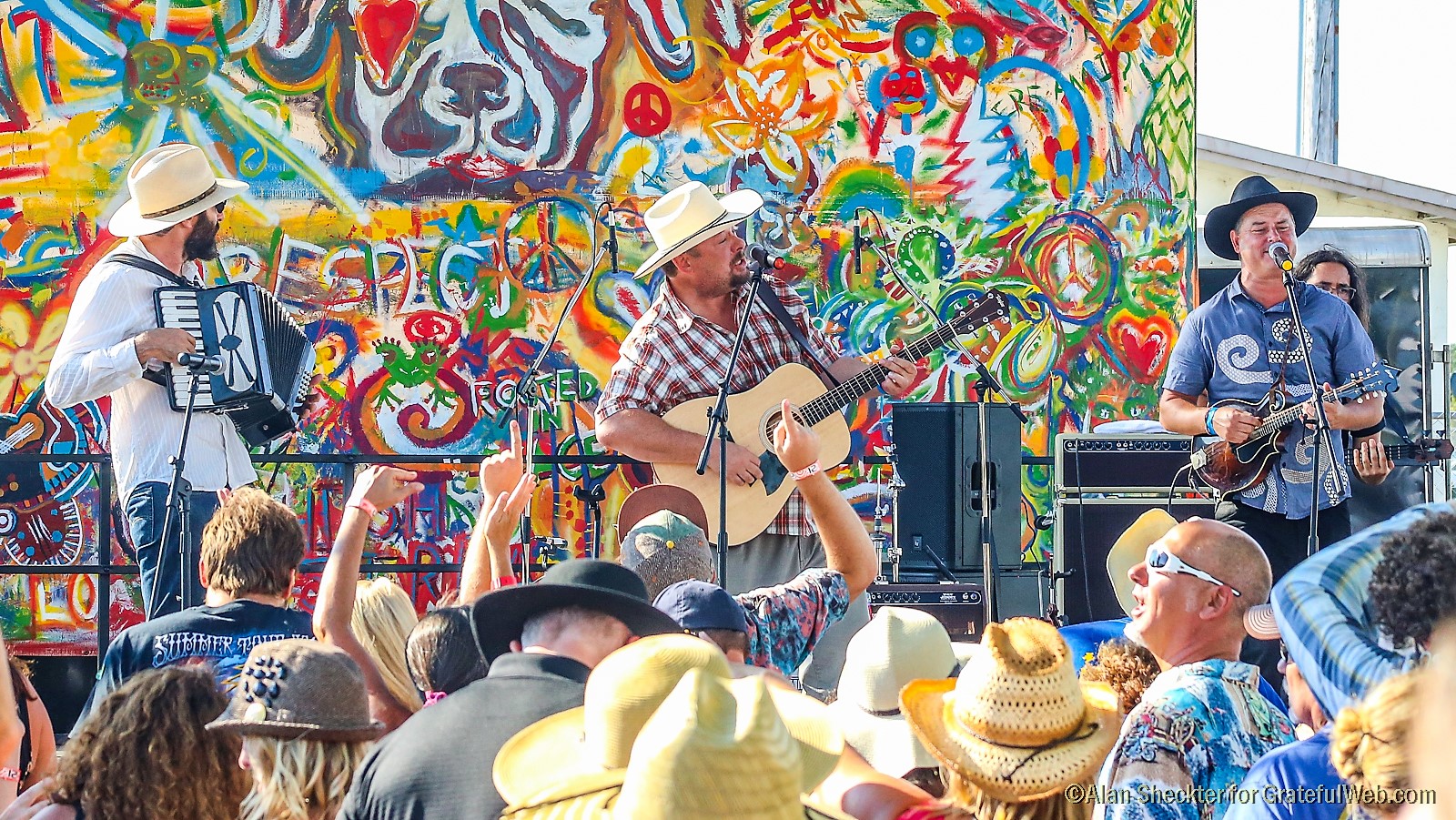 Keeping the good times rolling back at the Lagunitas stage, the Grateful Bluegrass Boys string band – Aaron Redner (fiddle, mandolin, vocals), David Thom (guitar, mandolin, vocals), Ben Jacobs (accordion), Isaac Cantor (banjo), and Scotty Brown (ukulele) – offered a jammy bluegrass take on The Grateful Dead's "Eyes of the World," "Ramble on Rose," "Brown Eyed Women, as well as "Touch of Grey" featuring guest vocalist Jeannette Ferber. They also performed the following, fusing reverence to the originals with Bluegrass Boys pickin'-and-grinnin' style: Led Zeppelin's "Going to California," Steve Miller's "Rockin' Me," Ralph Stanley's "Clinch Mountain Backstep," and Van Morrison's "Into the Mystic."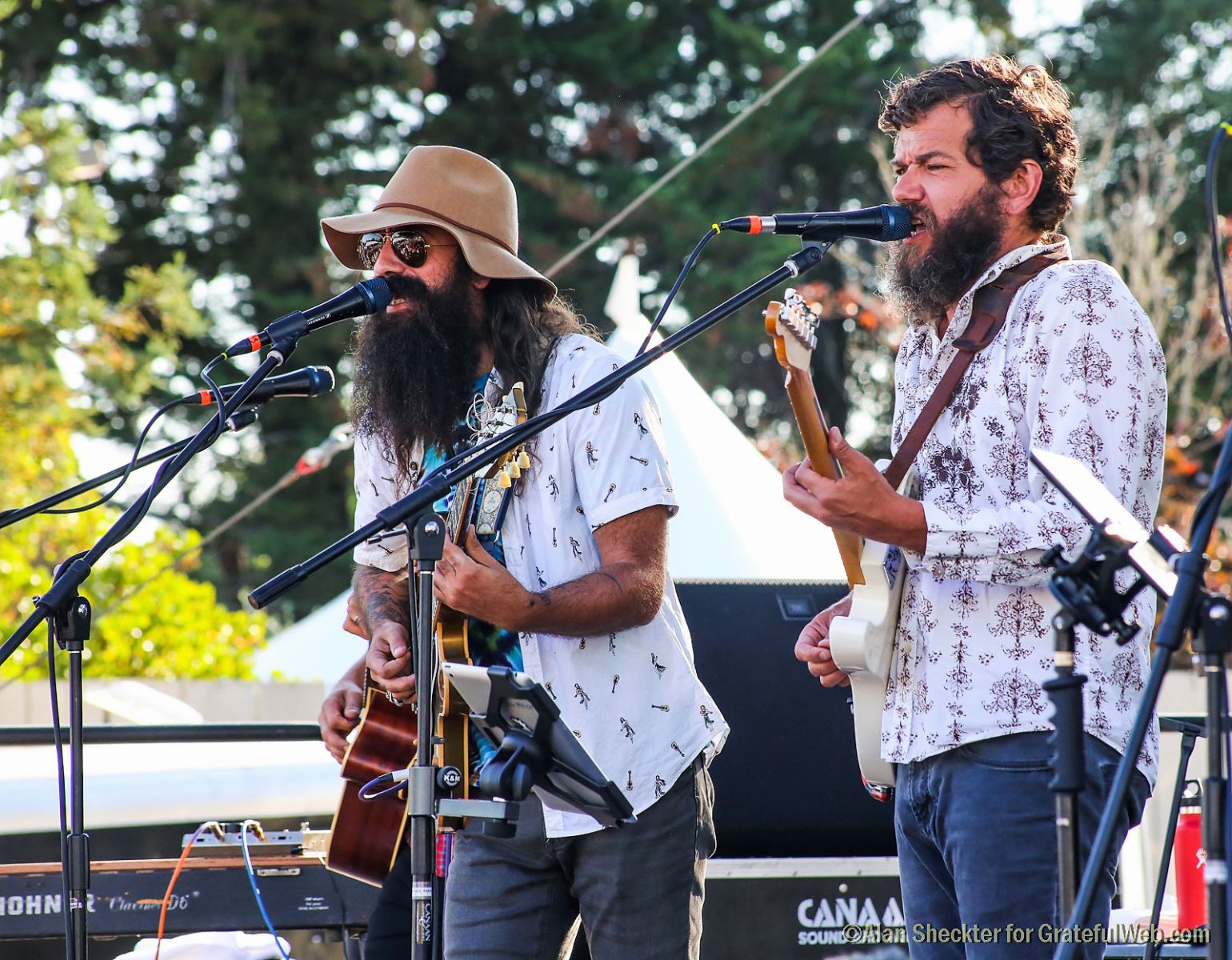 The powerful Scott Law & Ross James' Cosmic Twang were up next at the Festival stage, bolstered by a big band o' friends including Lebo (essentially a third lead guitarist), Barry Sless (pedal steel), Adam MacDougall of Chris Robinson Brotherhood (keyboards), Alex Koford (drums) and Scott Padden (bass). The good-time collaborative's combination of hard-driving rockin' songs and jams for some signaled the climax of the day, beginning with the New Riders of the Purple Sage classic, "Glendale Train," which segued into the hundred-year-old jug band ditty, "Stealin'."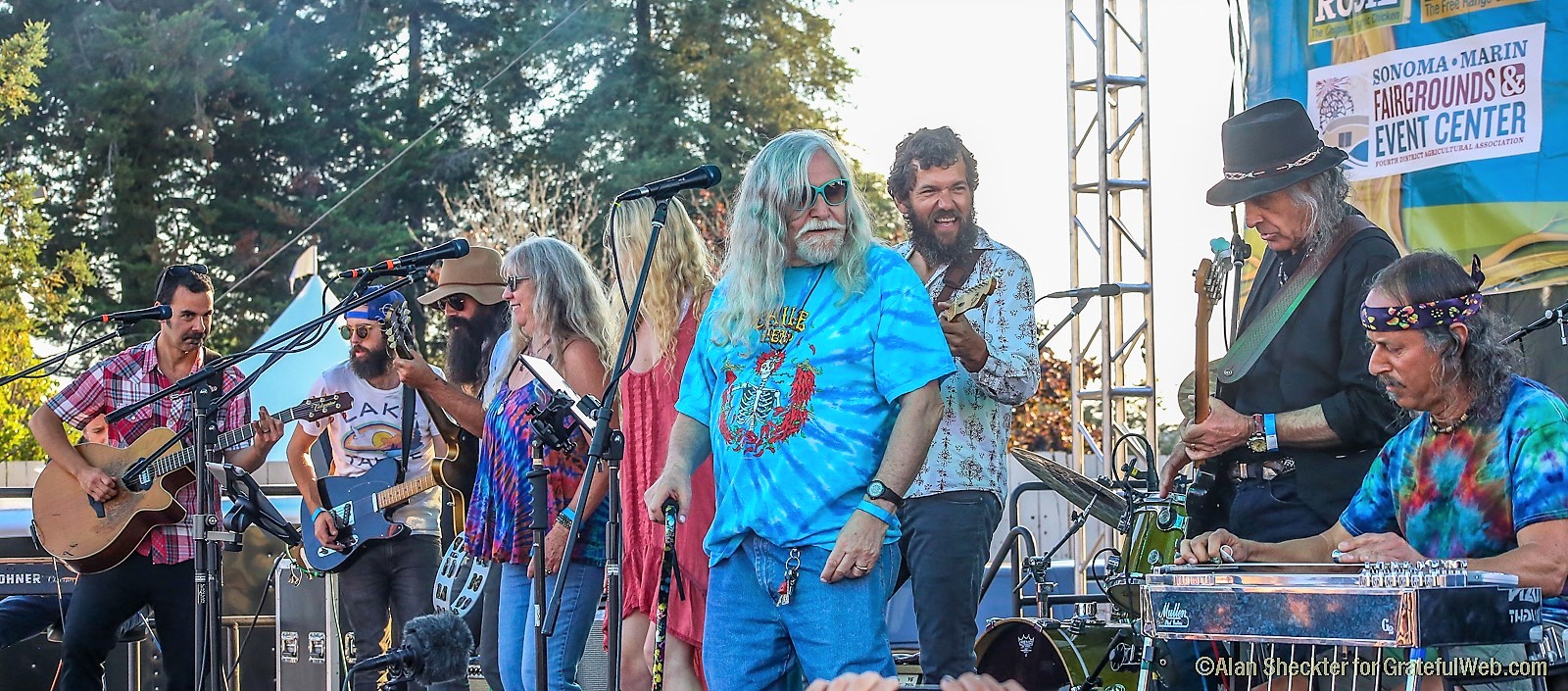 The deluxe version of Cosmic Twang went on to spotlight such classics as Waylon Jennings' "Only Daddy That'll Walk the Line," and the traditional instrumental, "Texas Gales," before inviting CMac onstage for a 15-minute "Don't Let Go" (Jesse Stone / Roy Hamilton / Jerry Garcia Band). Later, after one of the most powerful "New Minglewood Blues" (The Grateful Dead) ever witnessed, the onstage gathering ballooned to 11 with the addition of Norman Greenbaum, Katie Skene, and Bonita Kay Capps, who helped serve up an epic "Spirit in the Sky," a giant hit for Greenbaum in 1969.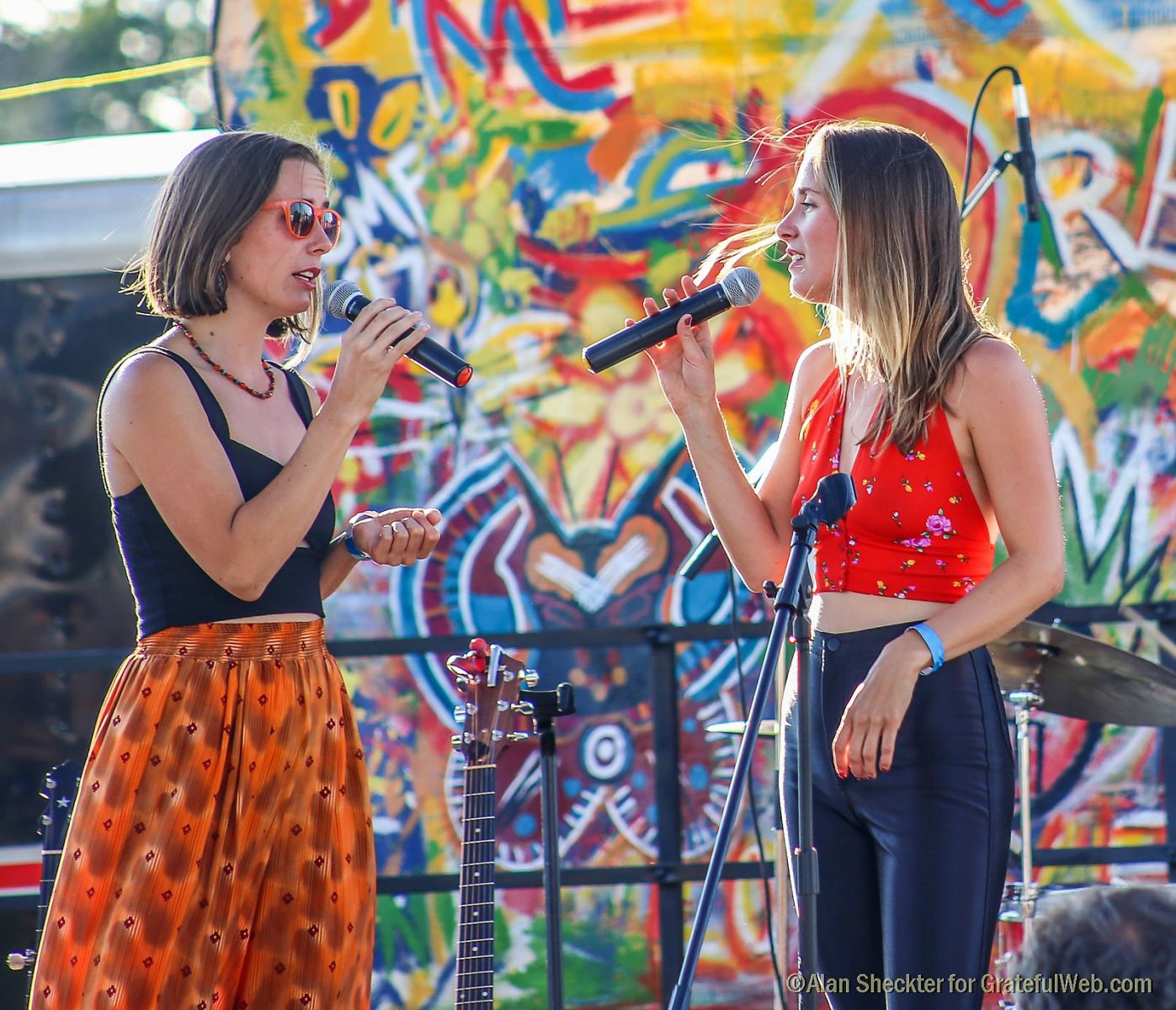 Already sporting an ongoing swell of regional respect and admiration, Oakland, California's, T Sisters expanded their fan base a little more with a 90-minute show that closed out the proceedings at the Lagunitas Stage. Co-fronted by sparkling, spirited sisters Erika, Chloe and Rachel Tietjen, the group quickly displayed their talent to the ample crowd instrumentally and via superbly harmonic vocals, all wrapped up in impressive and charismatic showmanship. The six-piece also includes the rock-solid lead guitar/mandolin workmanship of Andrew Allen Fahlander, steady bass of Steve Height, and drumming of Marlon Aldana. The sisters, songwriters all, performed several of their originals, including their current album's lead single, "Come Back Down" (Erika T.), as well as "Fight Song" (Chloe T.), and "Shadoop" (Rachel T.).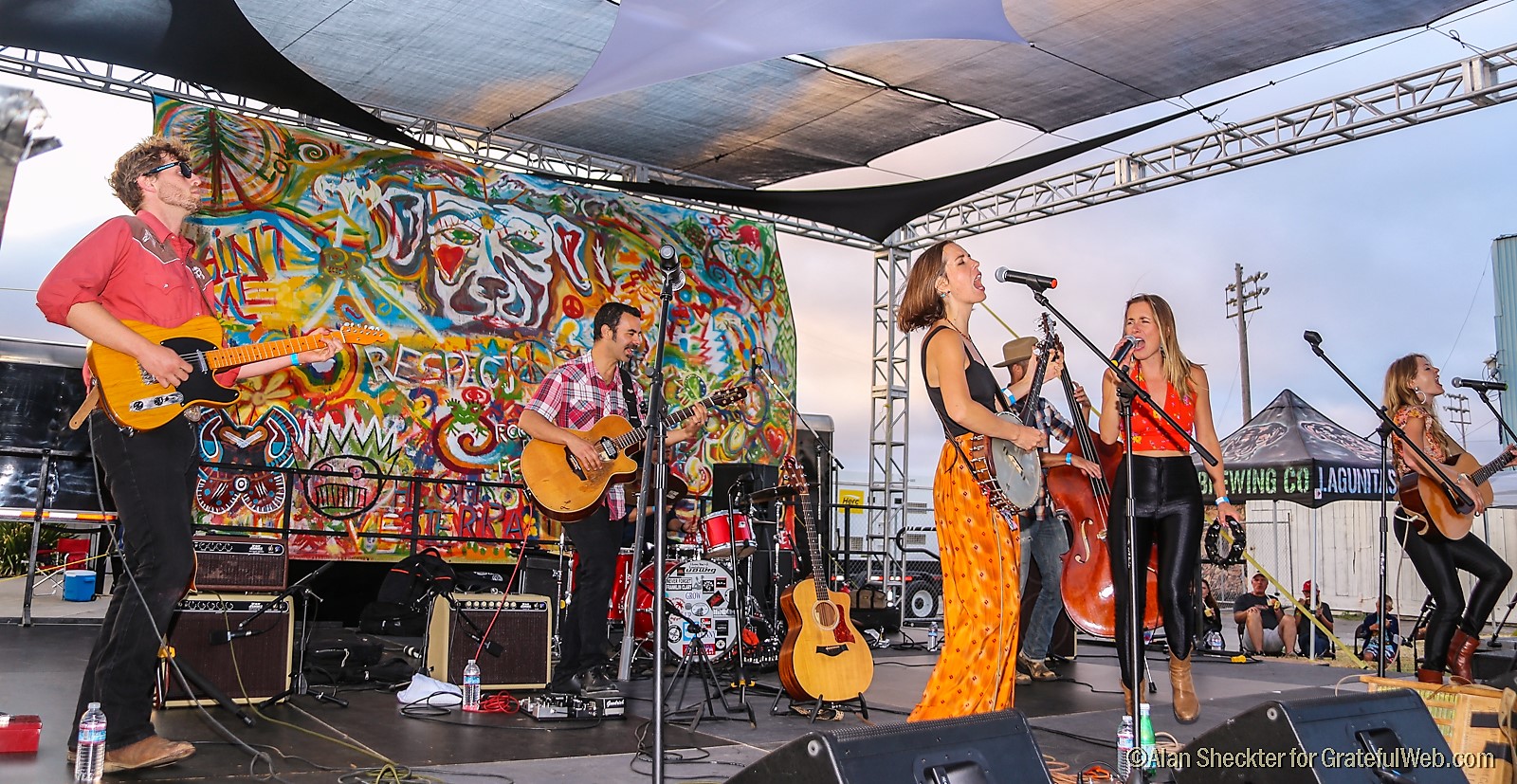 And as is their tendency, the band also did an impressive job on a diverse group of covers, including Allen Toussaint's "Yes We Can Can" (made famous and funky by the Pointer Sisters), Foy Vance's gospel-tinged "Make it Rain" (Ed Sheeran's version was featured on TV's "Sons of Anarchy"), and closed with a slightly satirical-at-the-start but in-the-end awesome version of Gloria Gaynor's disco hit, "I Will Survive." If that wasn't enough, Lebo came over to help deliver The Grateful Dead portion of the show – a harmonious "Bird Song," and traditional but Dead-adopted "Goin' Down the Road Feeling Bad."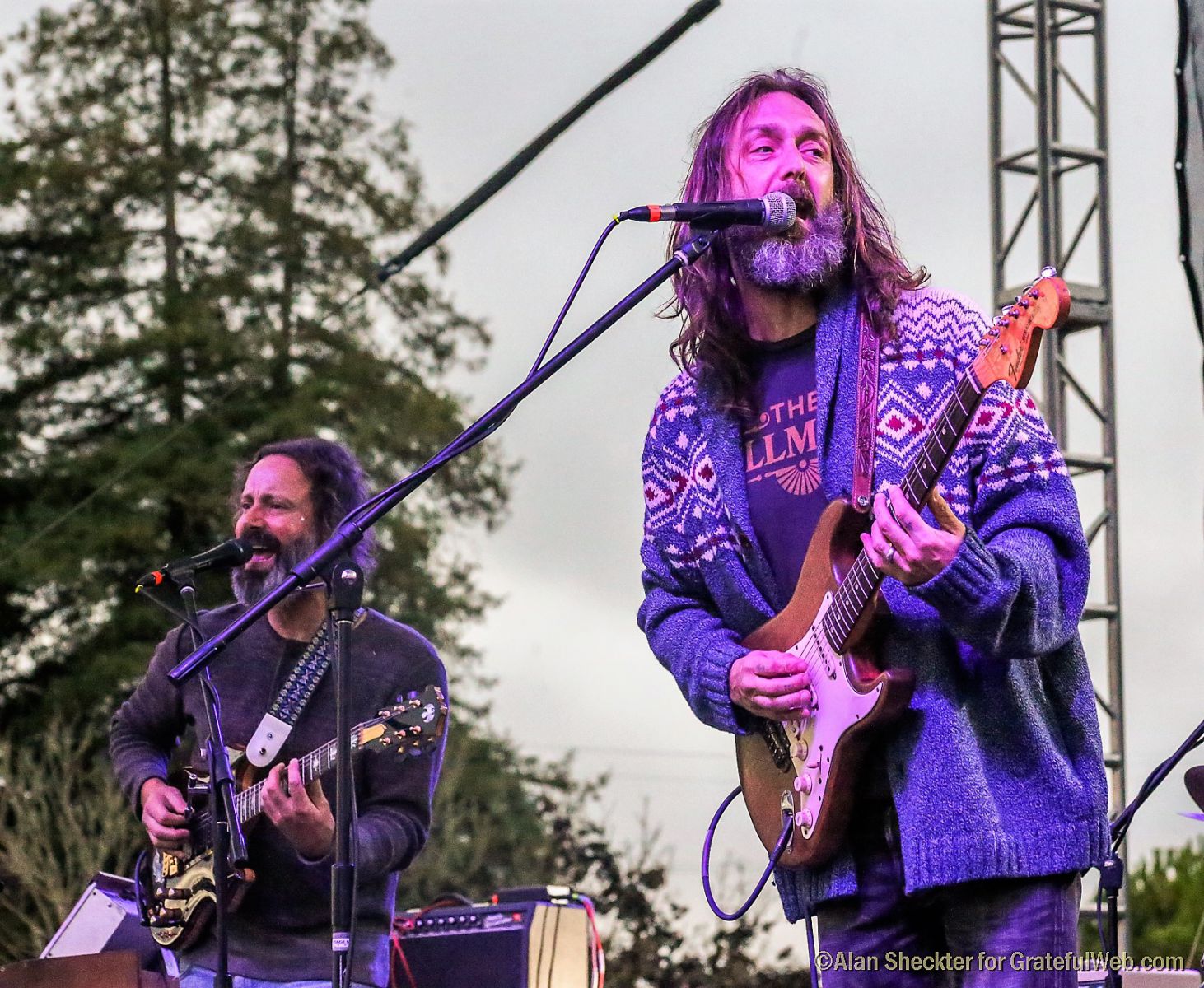 Finally, Chris Robinson Brotherhood capped off the fest with a potent potpourri of material, young and old. The band now includes Chris Robinson (guitar and lead vocals), longtime compatriot Neal Casal (lead guitar, vocals), and Adam MacDougall (keyboards), as well as the new guys – drummer Tony Leone and bass player Jeff Hill. Their set included several pieces of music from their new project, "Barefoot in the Head," including "High is Not the Top," "Behold the Seer," "Blue Star Woman," and "If You Had a Heart to Break."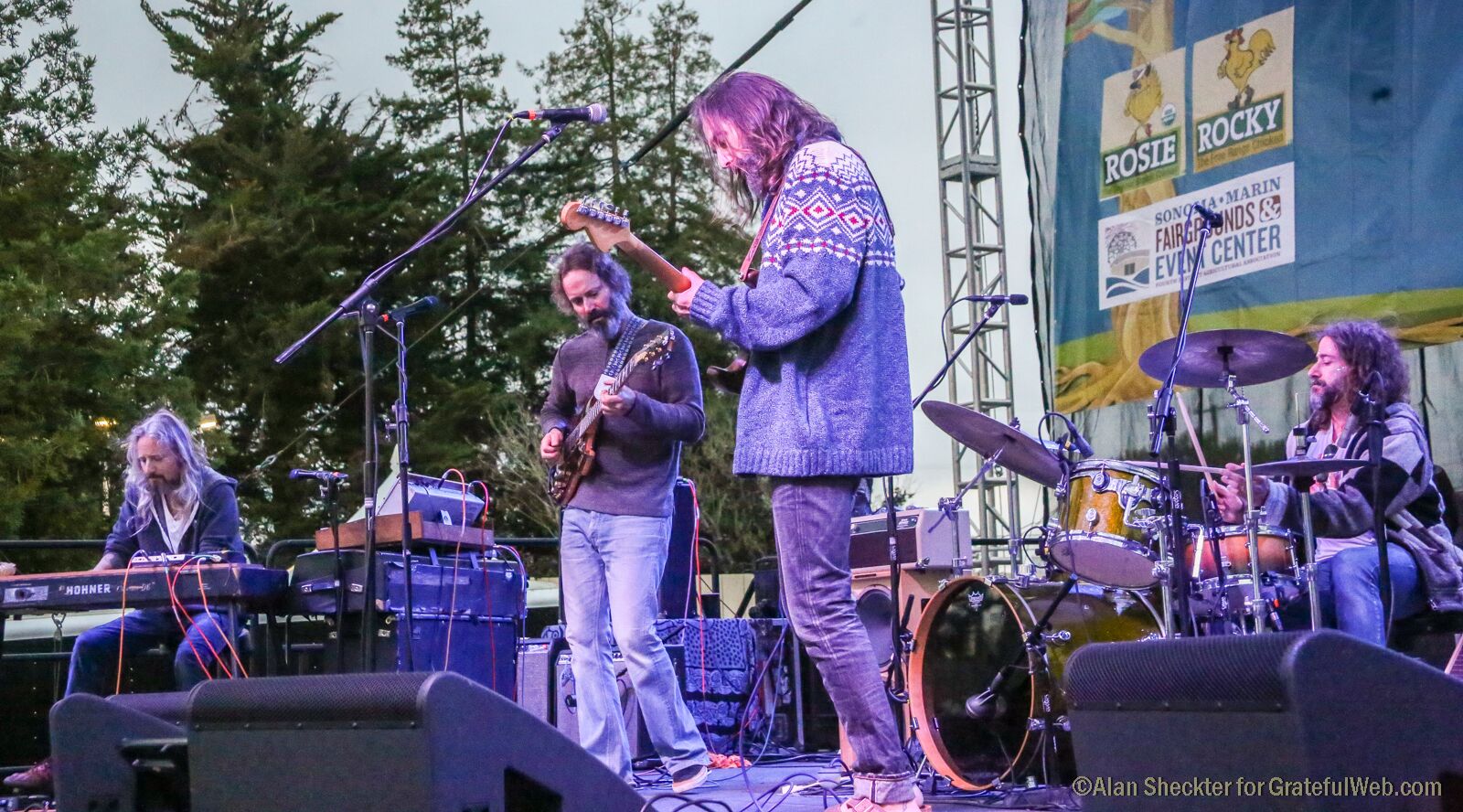 Other CRB catalog material included epic rocker "Rosalee," the psychedelic-infused "Narcissus Soaking Wet," the funky "California Hymn," shuffling folk-rocker "Beggar's Moon," and set-ending "Shore Power." Cool covers included the opener, Nat Stuckey's old country ditty "Sweet Thang and Cisco," Smokey Robinson & the Miracles' Motown classic, "I Second That Emotion," a Black Crowes "cover" of the ballad, "Tornado," and the encore and festival close-out number, Jerry Garcia's "They Love Each Other."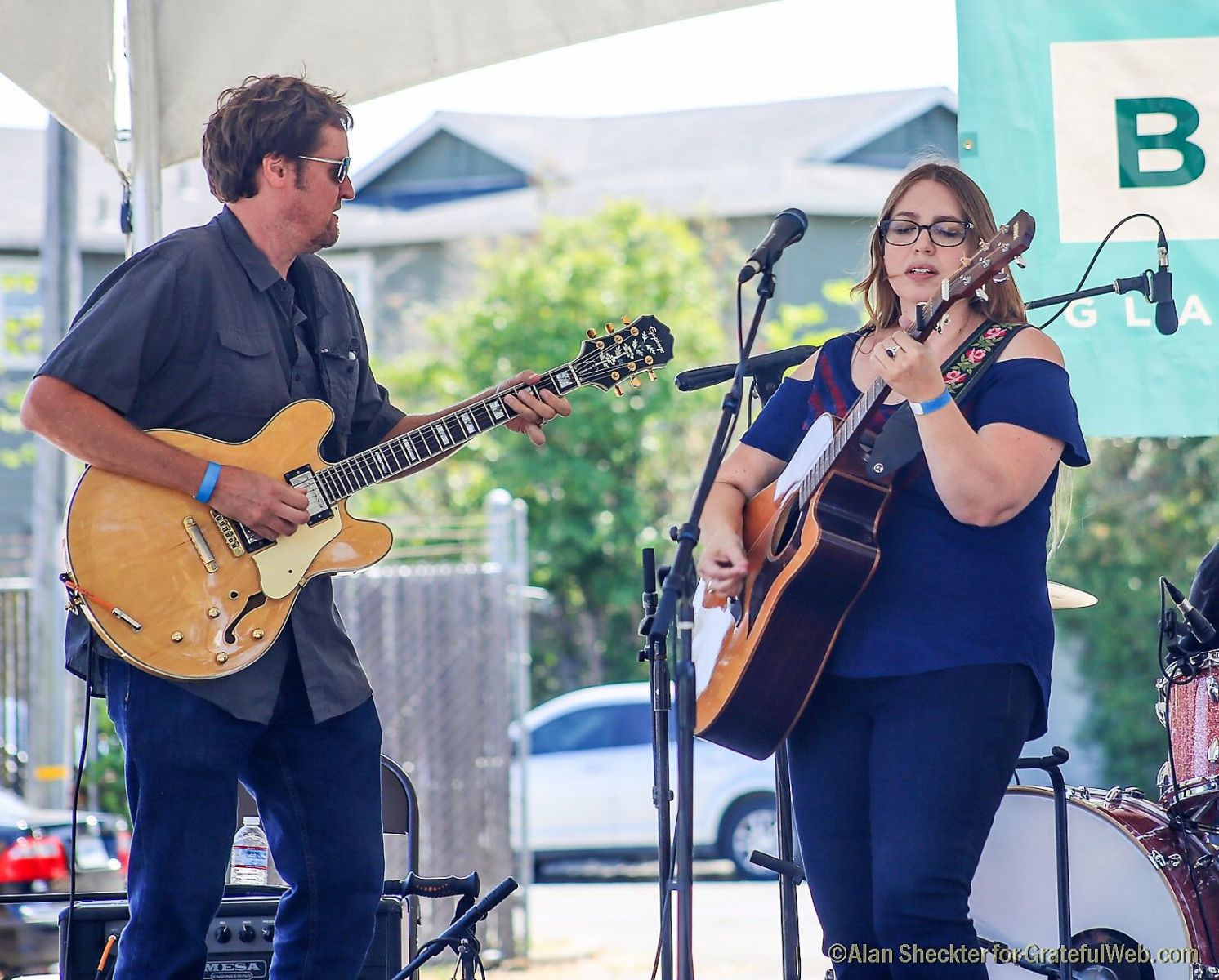 The Petaluma Stage provided an outlet for several not-yet big-time rock bands to let loose live. The performance included hour-long sets by Royal Jelly Jive, The Incubators, The Pulsators, The Bootleg Honeys, and Miss Moonshine. In addition, an acoustic indoor stage hosted low-key acoustic sets by some of the day's musicians.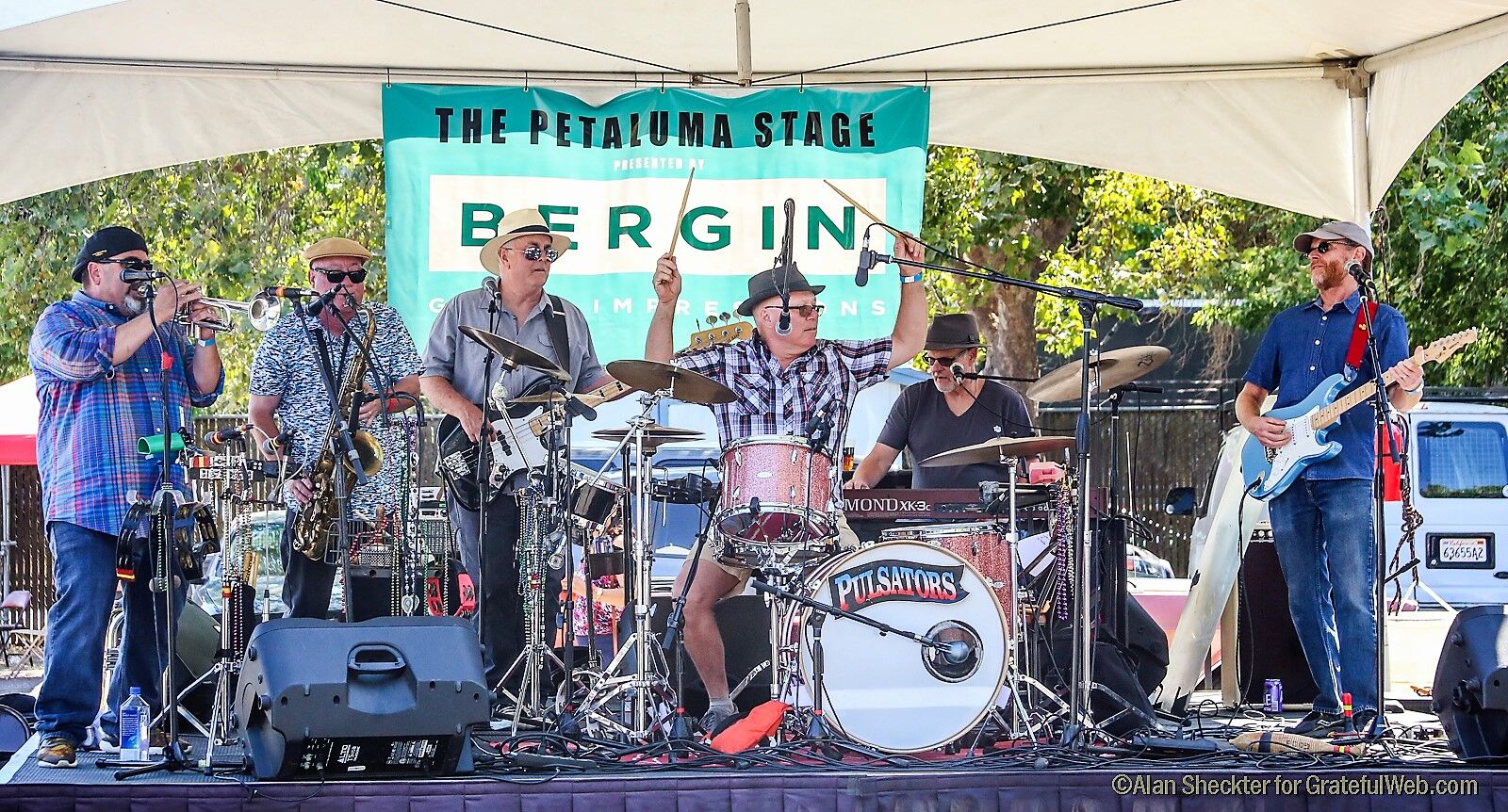 The Petaluma Music Festival is the brainchild of Cliff Eveland, the event's executive director, who also happens to be the instrumental director at Petaluma High School, at which he has taught for more than 20 years. The event provides music program support in the town's elementary and secondary public schools. "The life of the arts, far from being an interruption, a distraction in the life of a nation, is very close to the center of a nation's purpose...and is a test of the quality of a nation's civilization," reads a President John Kennedy statement, as inscribed at the Kennedy Center for the performing Arts.