The 12th incarnation of the Petaluma Music Festival, proceeds of which are allocated to local public school's music programs, packed a potent punch on August 3. This year's all-Bay-Area-band fest's pleasing musical patchwork, which fueled lively dancing, swaying and foot-tapping, was led by prominent rock 'n' jam bands ALO, David Nelson Band, The Mother Hips, Hot Buttered Rum, Blame Sally, New Monsoon, and Royal Jelly Live.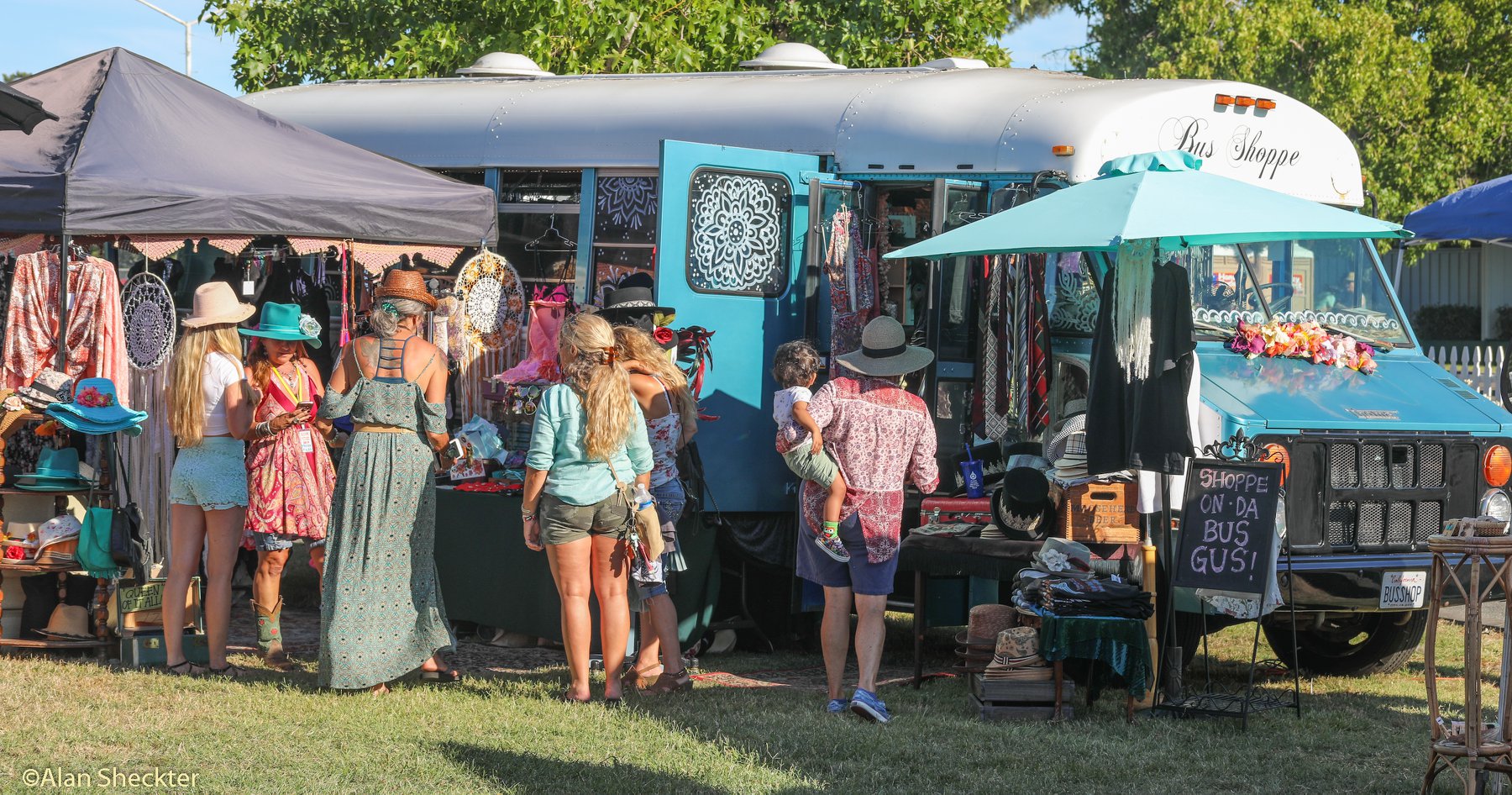 Together, along with many others, the festivities provided a transcendent 10-hour audio background for thousands of enthusiastic, musically cultivated attendees. There was a friendly comradery to the day's cheery proceedings and, while many of the bands had their own passionate, devoted fan bases (i.e., ALO, Mother Hips, David Nelson Band), all teams of fans comingled, and all attendees grooved together in the brilliant sunshine.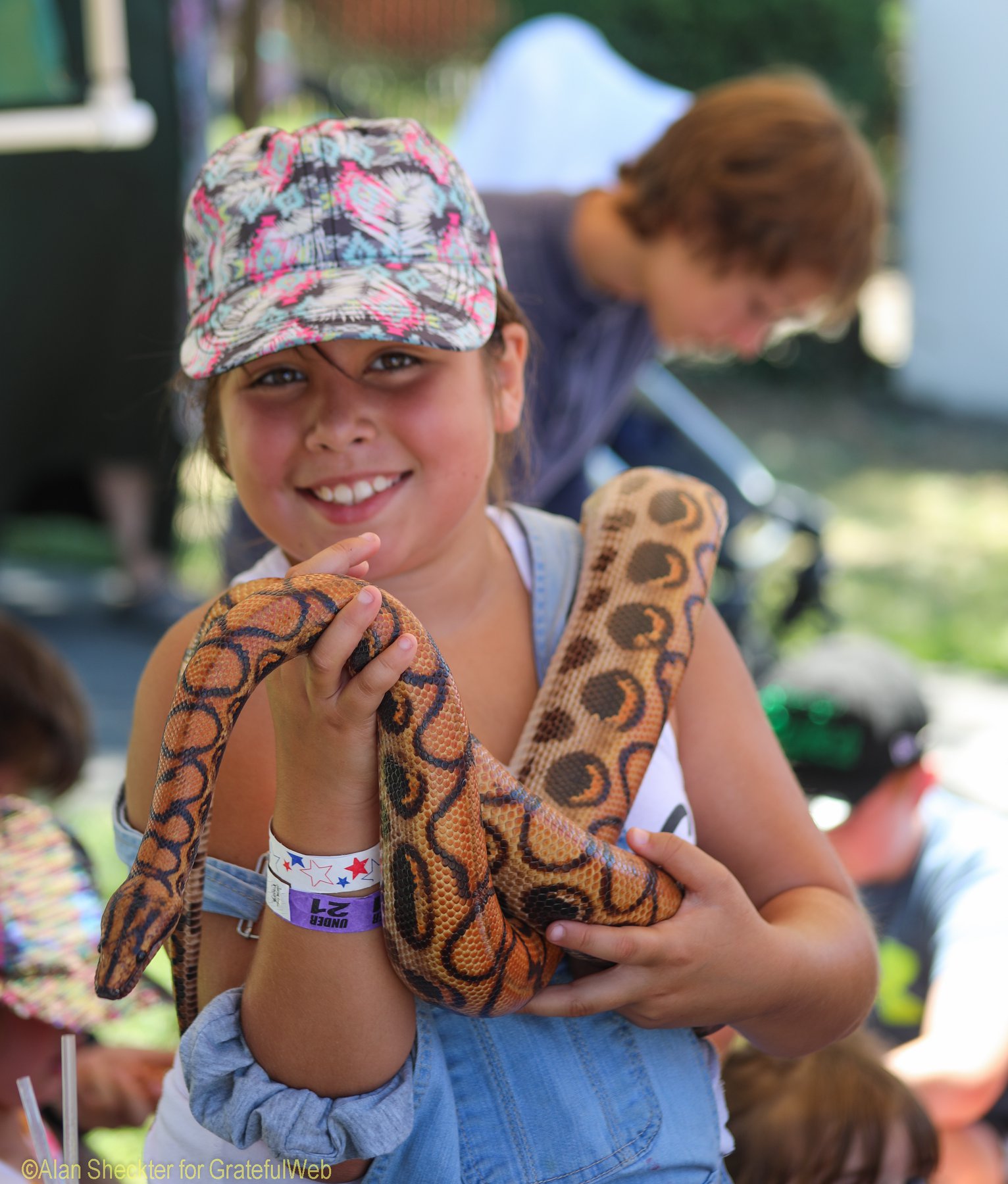 Supplementing music on four stages was a large silent auction, and a kid's area made marvelous by the presence of large iguanas, snakes, and turtles, courtesy of the Petaluma Wildlife Museum. Artisan crafters and plenty of food and drink vendors dotted the venue. Festival organizers hoped to have an attendance of 6,000 and meet or exceed the $60,000 that was reportedly raised in 2017 and 2018.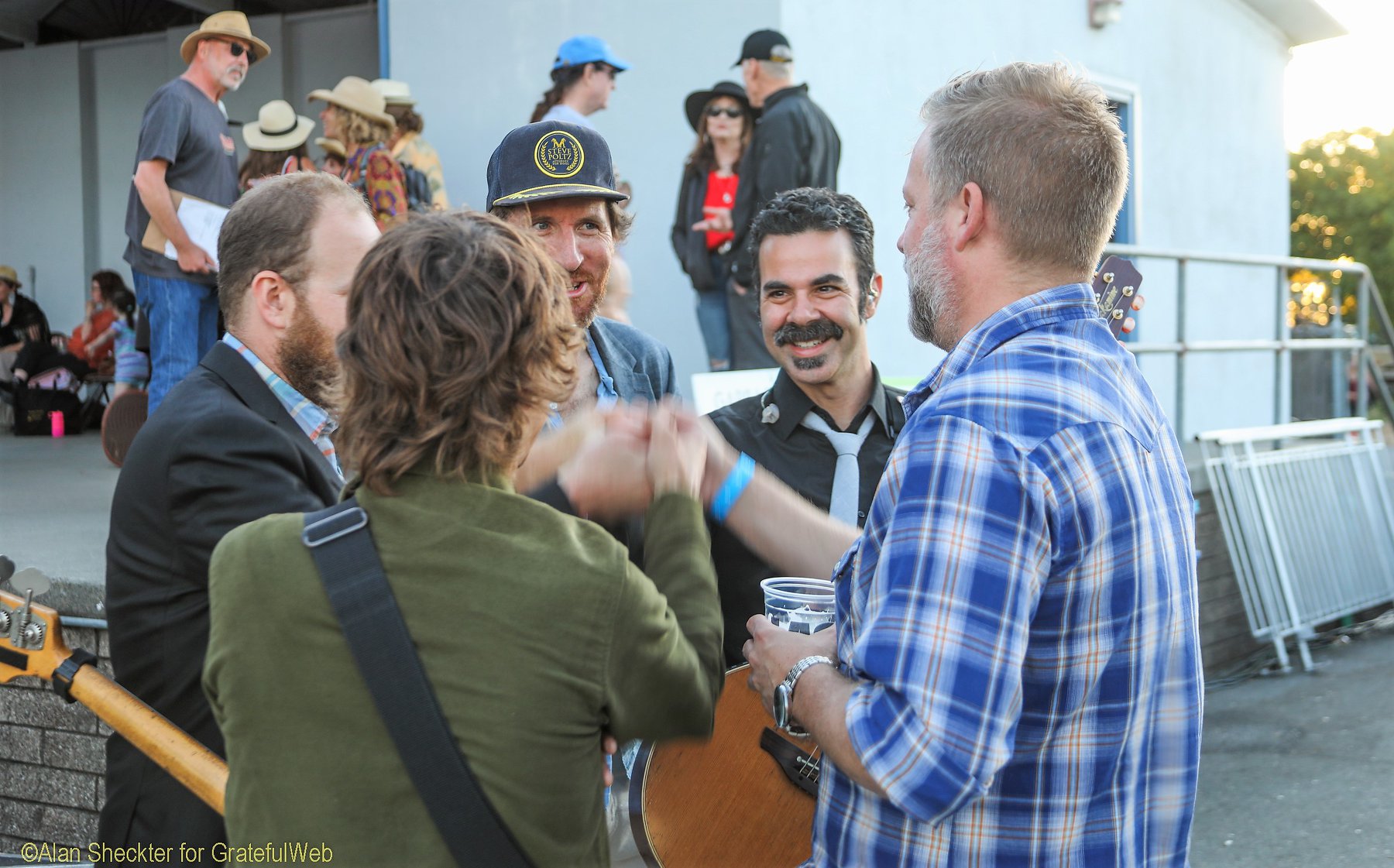 The biggest news of the day was that Dave Brogan, former percussionist for fest headliners ALO, the renowned jammy, jazzy, funky, poppy, electronica four-piece, was visiting from Utah. Brogan was seen huddled with the band before their set and in the end joined them on keyboards for several songs, and on the drumkit for "Blew Out the Walls."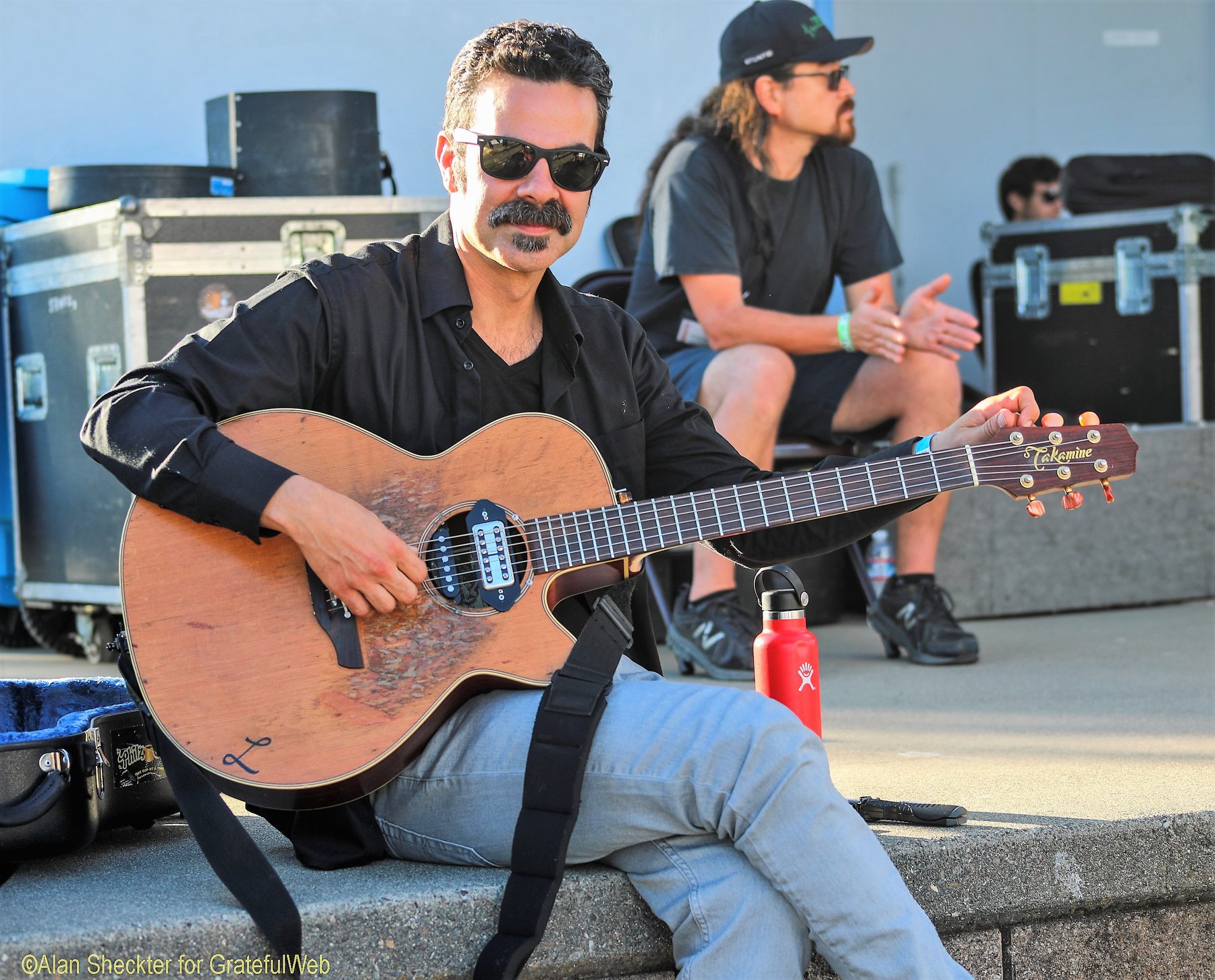 In addition to the special-guest occurrence, ALO, which includes Zach Gill on keyboards, vocals, accordion, ukulele, and melodica; Dan "Lebo" Lebowitz on guitars and vocals; Steve Adams on bass and vocals; and Ezra Lipp on drums and vocals, skillfully played off each other's instrumental chops. Lebo, as always, did an exemplary job on traditional and pedal steel guitars, twisting, bending, jumping, and otherwise contorting to his ever-changing, never-ending array of lead guitar flourishes without ever becoming tiresome. Gill, delivering lead vocals on the majority of numbers, wondrous and nimble instrumental offerings, and several gracious, light-hearted chats with the crowd, was splendid. Steve Adams, who offered flawless bass passages and drummer Ezra Lipp who was impressive on drums, also performed earlier as two-thirds of the crafty band Magic In the Other, along with guitarist Roger Riedlbauer on the Petaluma Stage.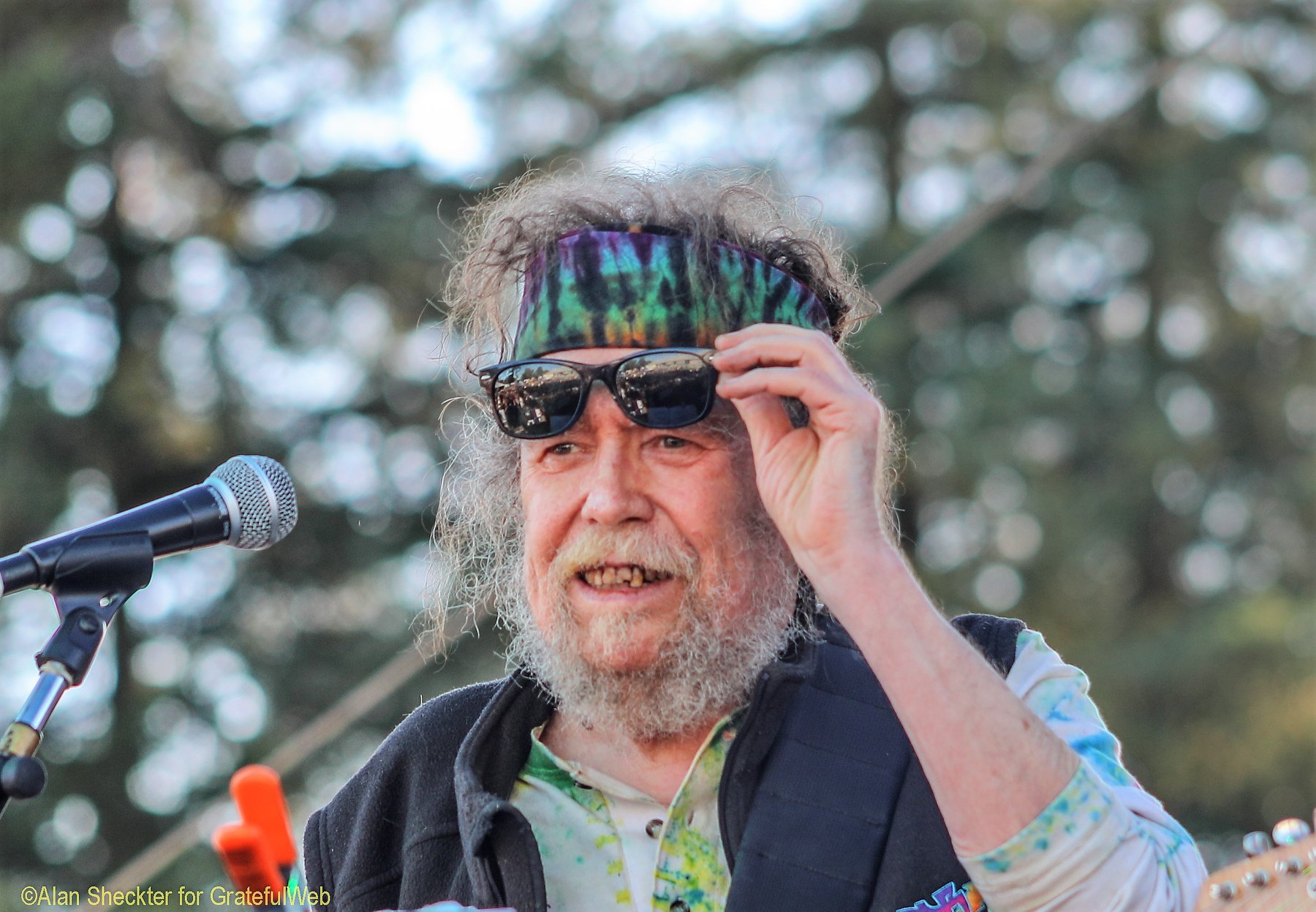 Preceding ALO, and maintaining a marvelous groove of unison as well, the David Nelson Band delivered several originals as well as a few covers, all with the requisite stretched-out DNB improvisations. A genuine American music icon, Nelson, a patriarch of the psychedelic cowboy rock scene at 76, remains sharp as ever as a fine bandleader, guitarist, and vocalist. "Ripple," which was played as the set's second song, perhaps in tribute to Garcia, had a particularly nice arrangement, sparked by Mookie Siegal's piano sounds and Barry Sless's incomparable pedal still touches. Other covers included Bill Monroe's "Rocky Road Blues," the classic "Iko Iko" and the New Riders of the Purple Sage's "Prisoner of Freedom" and "Where I Come From (both co-written by Nelson and Robert Hunter).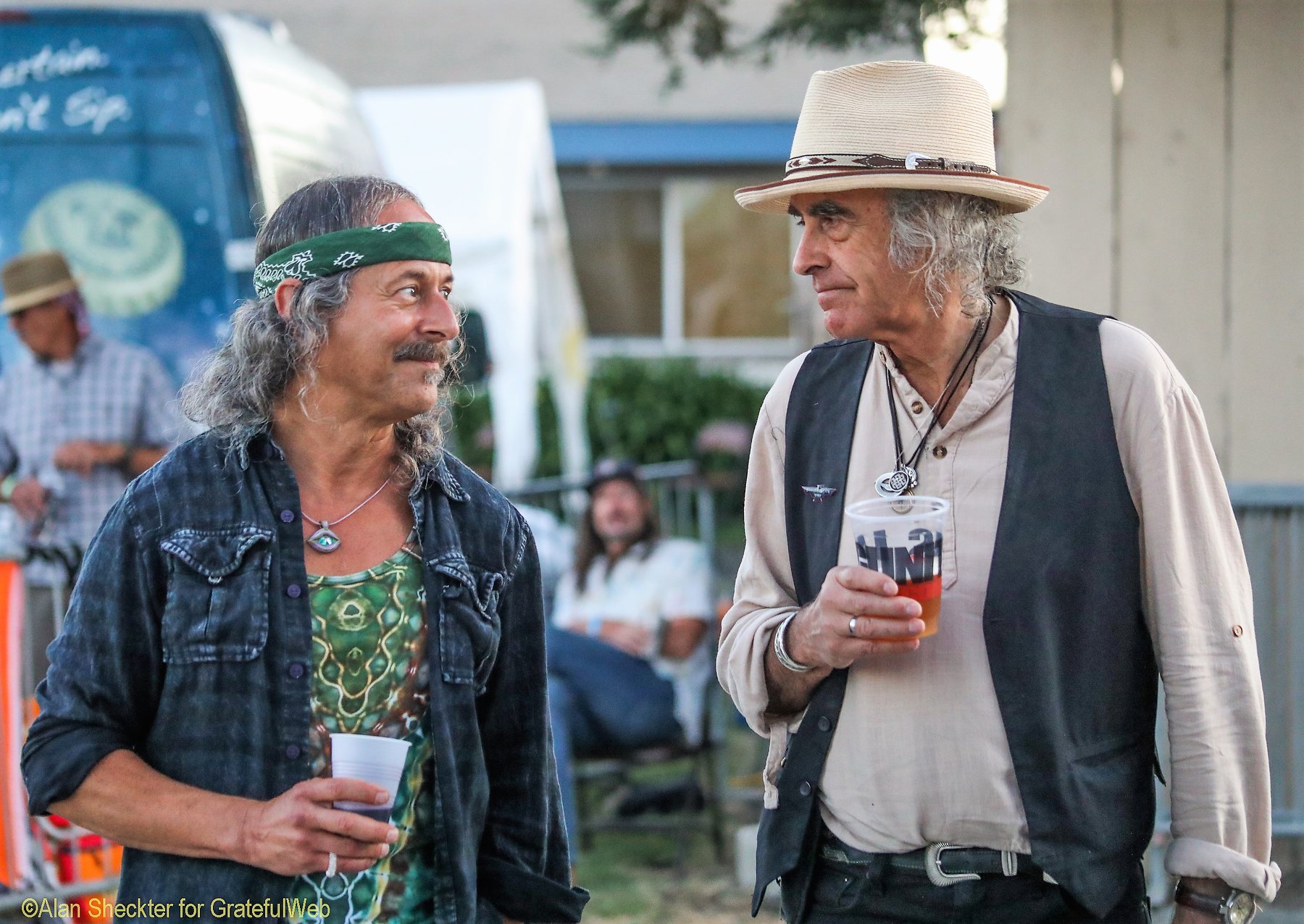 The DNB quintet, which took many improvisational pathways during their set, boasts marvelous players, each with the pedigree to prove it. Barry Sless, who has been part of the DNB since the beginning, in the mid-'90s, was a powerhouse on lead and pedal steel guitars. With a 50-plus-year music resumé, Pete Sears delivered fierce bass passages that would make jealous most rock 'n' rollers half his age. Keyboardist Mookie Siegel meshed compatibly with the rest of the band, while drummer John Molo marvelously maintained drumming duties.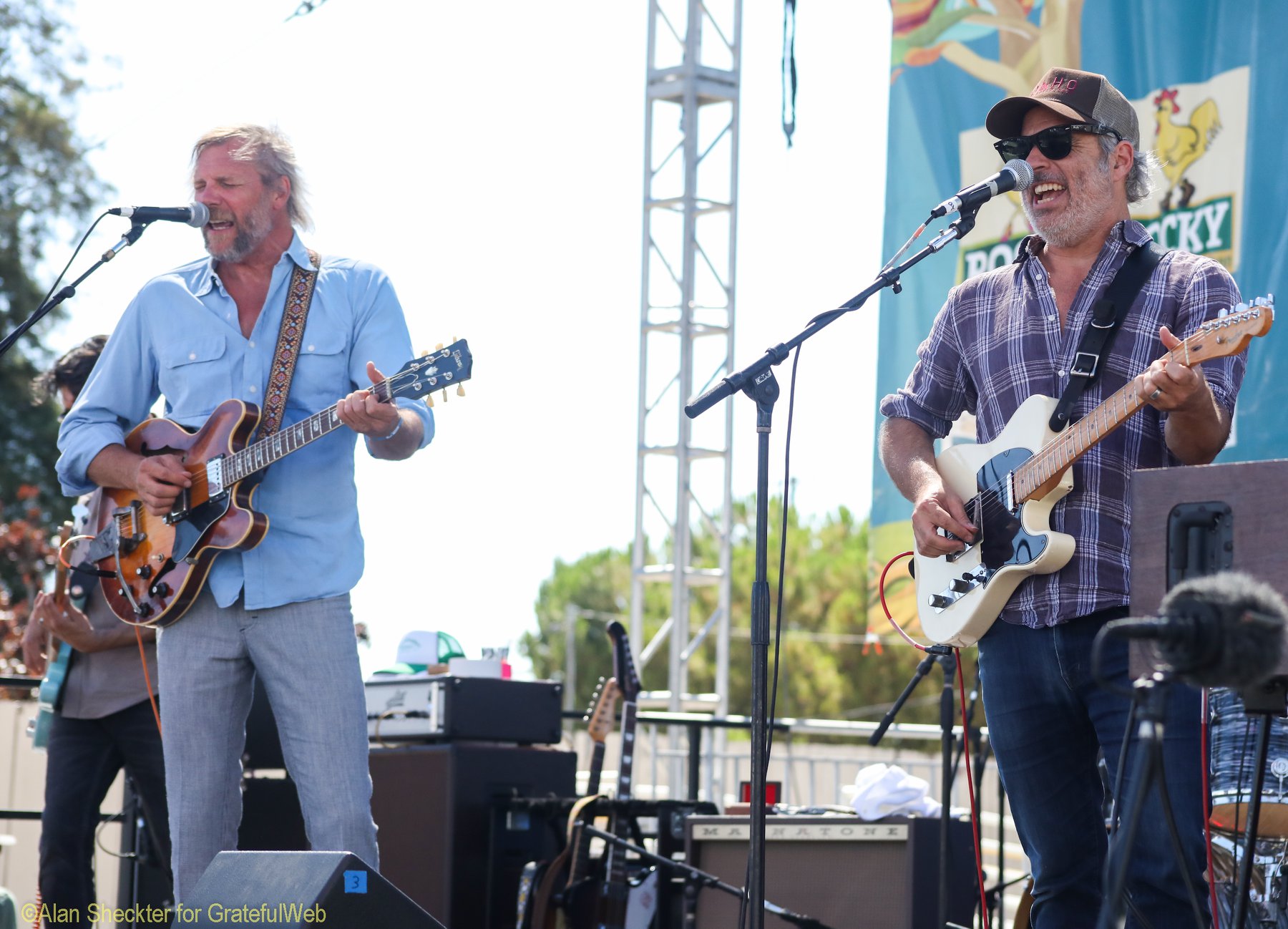 The Mother Hips, who performed in the 3:30 p.m. slot, before the David Nelson Band, were established back in 1991 in dorms and small clubs in Chico, California, in which Tim Bluhm and Greg Loiacono attended college. Twenty-eight years later, with Bluhm and Loiacono still at the helm, the five-piece offered a dynamic set of "California soul" delivered with clever lyrics highlighted by tight vocal harmonies and plenty of extended jams. The proficient set had plenty of twangy Western-tinged jams as well as some ferocious roadhouse-rocker segments — each player delivered in outstanding form. Bluhm and Loiacono were fiery on guitars, and John Hofer (drums) Danny Eisenberg (keyboards), and Brian Rashap (bass) were all superb. Barry Sless added some extra pizzazz, joining the band on pedal steel for several songs before "Toughie" launched into the set-ending sequence.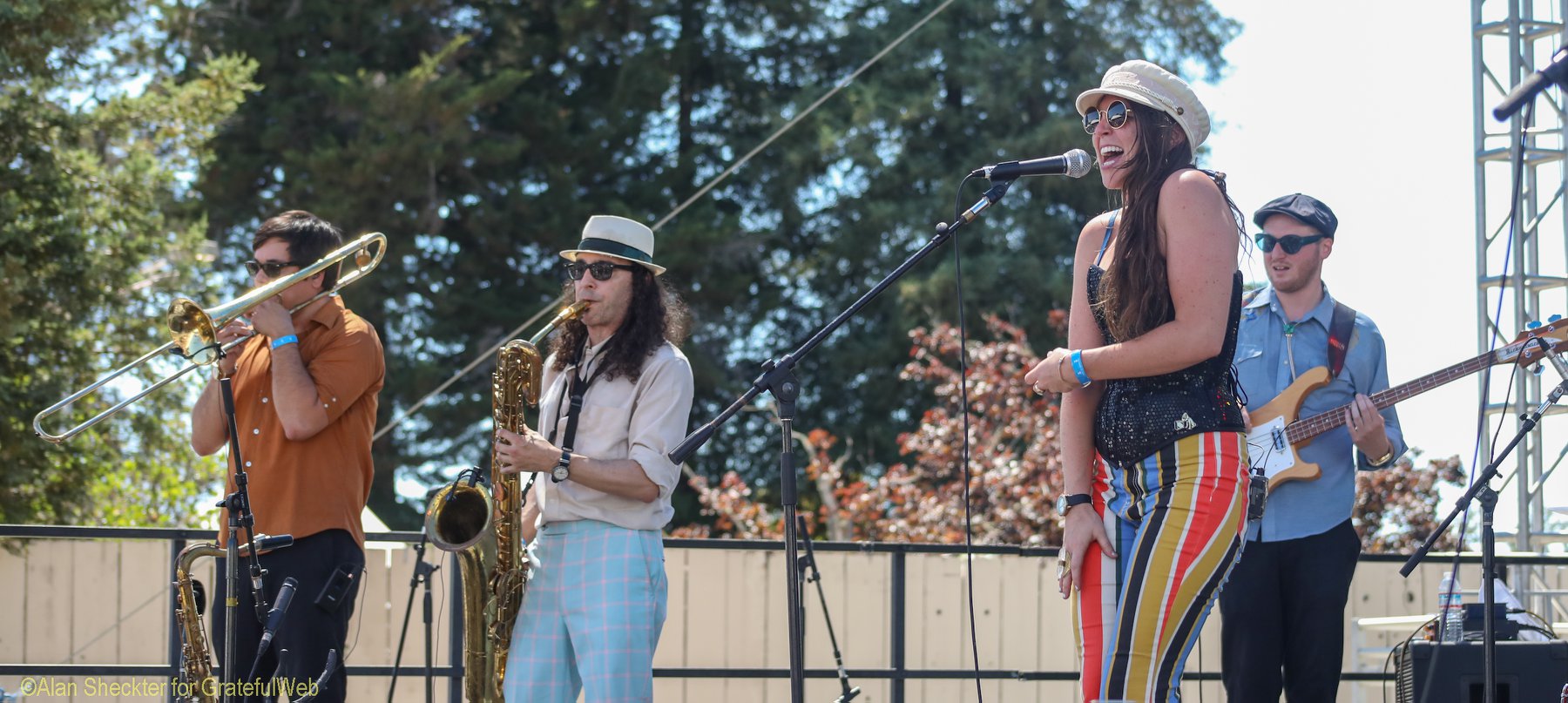 Earlier in the afternoon, fronted by the distinctive vocals of captivating personality of Lauren Bjelde, swing and retro-jazz collective Royal Jelly Jive delivered a fine set. Keyboardist/accordion player Jesse Lemme Adams and a trio of horns kept the mood bright and fun and instigated lots of dancing.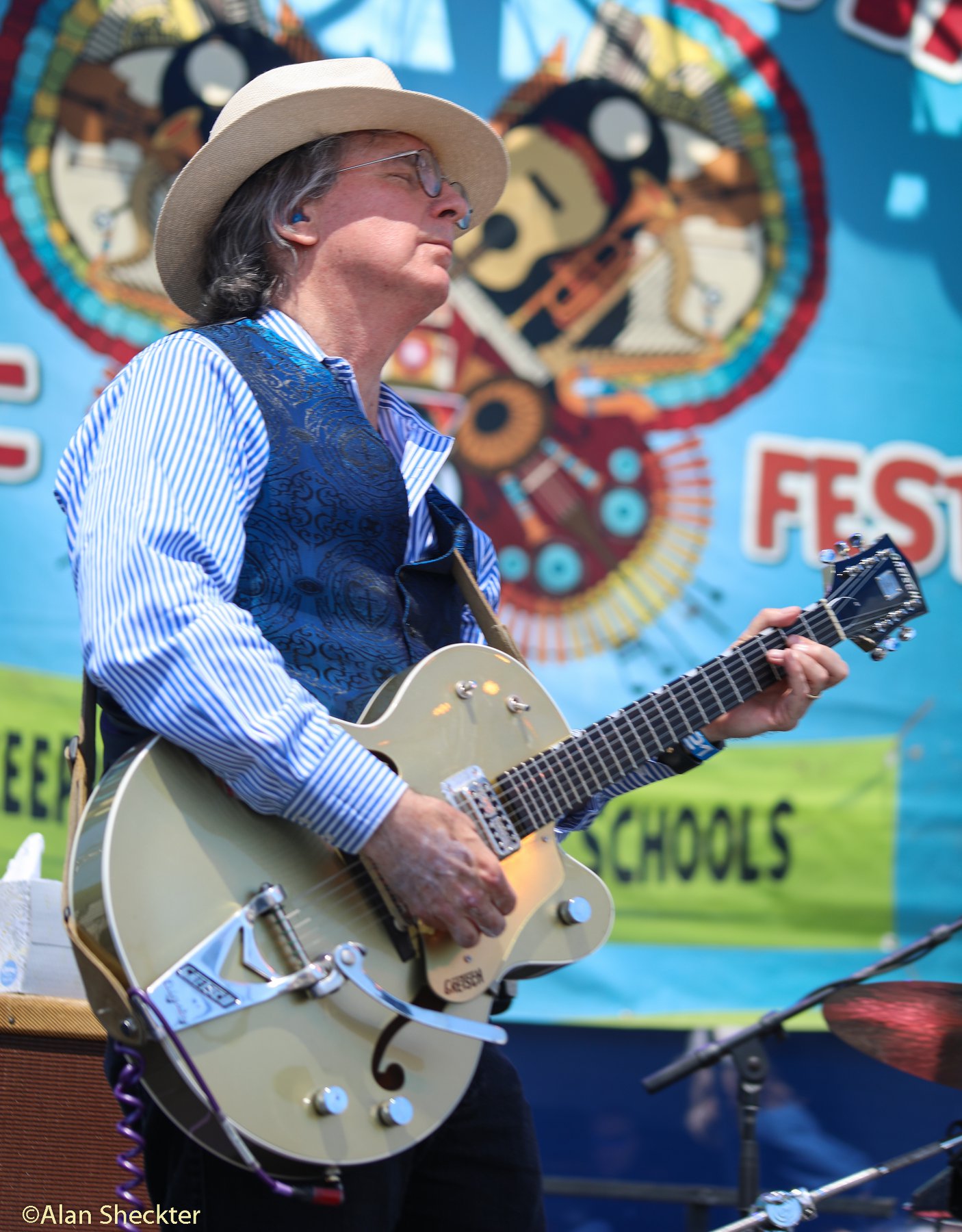 Moonalice began the main, Festival Stage activities at noon, with a fun set of songs, each with supplemental psychedelic-flavored jams. Led by Roger McNamee, who in many circles is noted as a "venture capitalist turned Silicon Valley critic," as tagged recently by CNBC, the band's set featured Lester and Dylan Chambers for "Time Has Come Today. While offering originals as well as "Not Fade Away" and The Byrd's "Eight Miles High," McNamee earnestly contributed rhythm guitar and lots of vocals, and Jason Crosby's keyboard passages were spot on as Molo, Sears, and Sless, who are also core members of the David Nelson Band, were consummate players.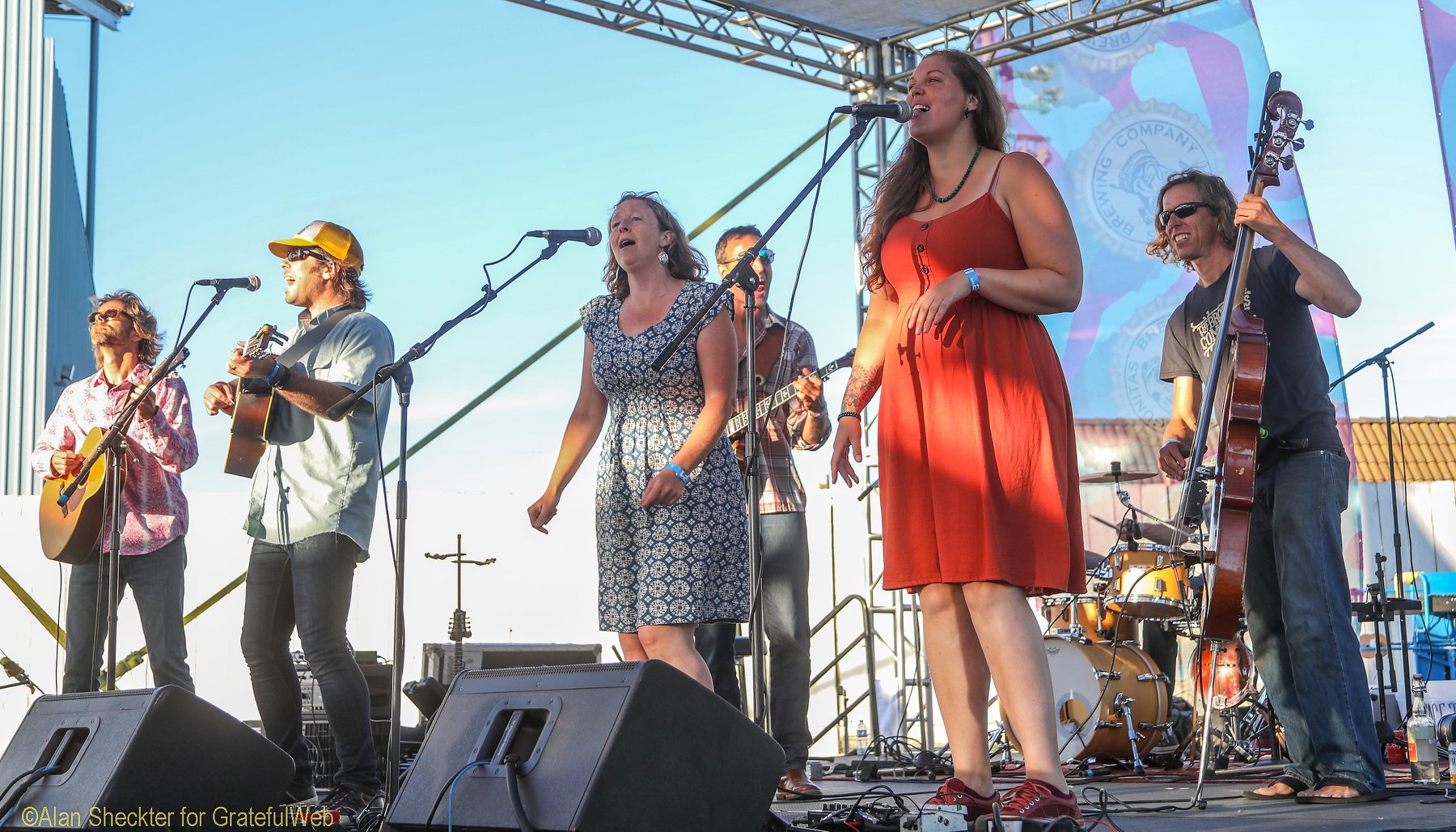 The Lagunitas Stage, which was for lack of a better term, the "second" stage, offered its own menu of established, very popular bands. Hot Buttered Rum, with James Nash playing in the band, headlined that venue, kicking up some dust with its superior brand of jamming folk-grass. Their excellent set included, of all things, versions of Prince's "Kiss" and a rocking rendition of Eddie Rabbit's "Drivin' My Life Away," the latter of which featured vocals from The Real Sarahs' Sarah Ryan and Sarah Songbird, who joined in with Nash, Nat Keefe, Bryan Horne, and Erik Yates.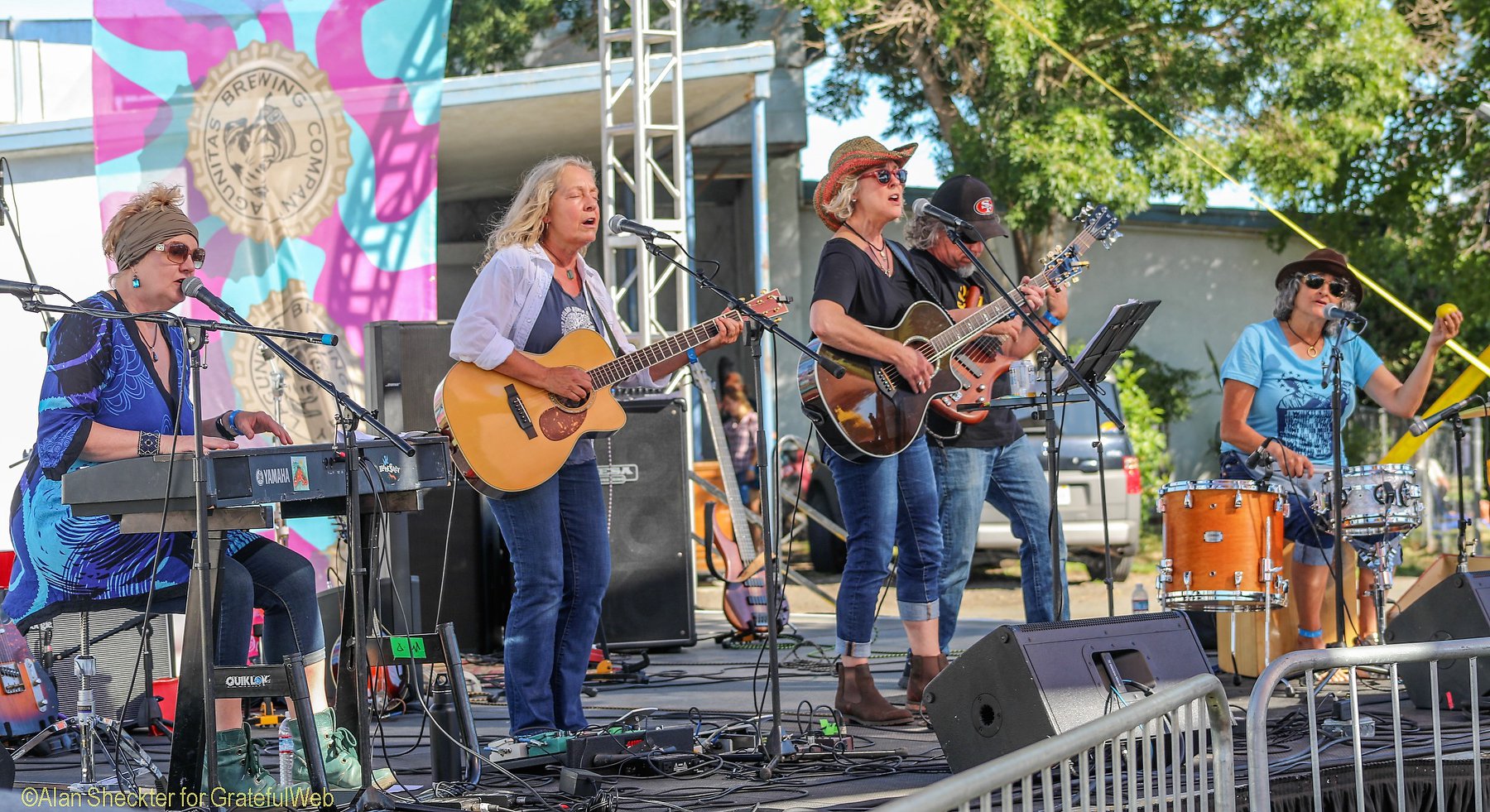 Alt-folk/rock band Blame Sally, who have been spreading their charismatic brand of acoustic musical imagery for almost 20 years, were a welcome festival presence, performing to a mostly seated audience (many sitting on conveniently placed hay bales. Each an adept singer-songwriter, Monica Pasqual (piano, accordion, and vocals), Jeri Jones (guitar, bass, and vocals), Renee Harcourt (guitar and vocals), and Denise Perlita (percussion and vocals) – along with Rob Strom on bass, delivered a spirited set.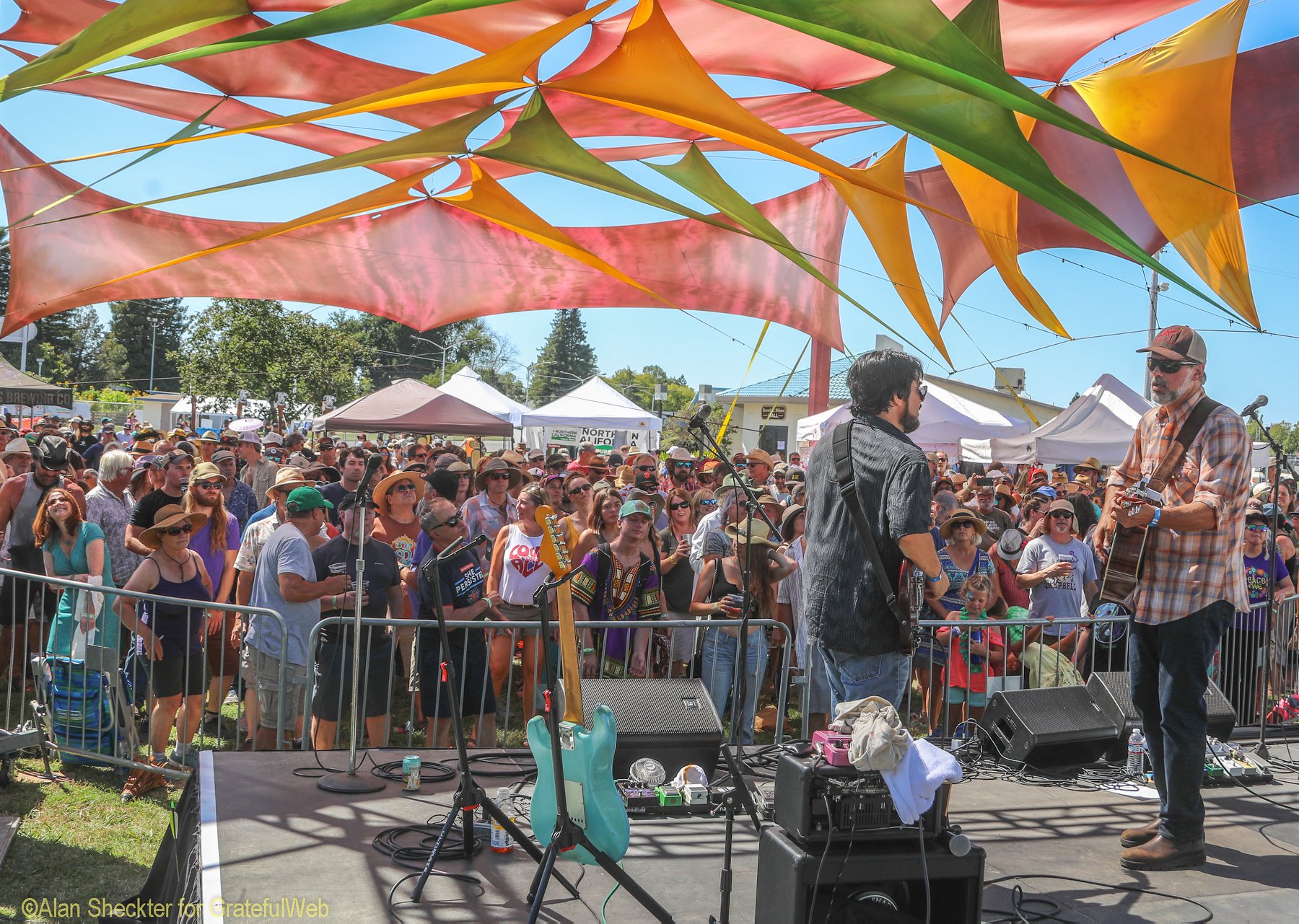 New Monsoon, a veteran fun-loving, jam-happy ensemble led by the accomplished Bo Carper (guitar, banjo, vocals), Jeff Miller (lead guitar, vocals), Phil Ferlino (keyboards), and Murph Murphy (bass), preceded Blame Sally on the Lagunitas Stage. Even with all of the other featured bands performing on this day, New Monsoon delivered a standout performance. The Petaluma High School Jazz Combo and The Grain played early in the day on the Lagunitas Stage.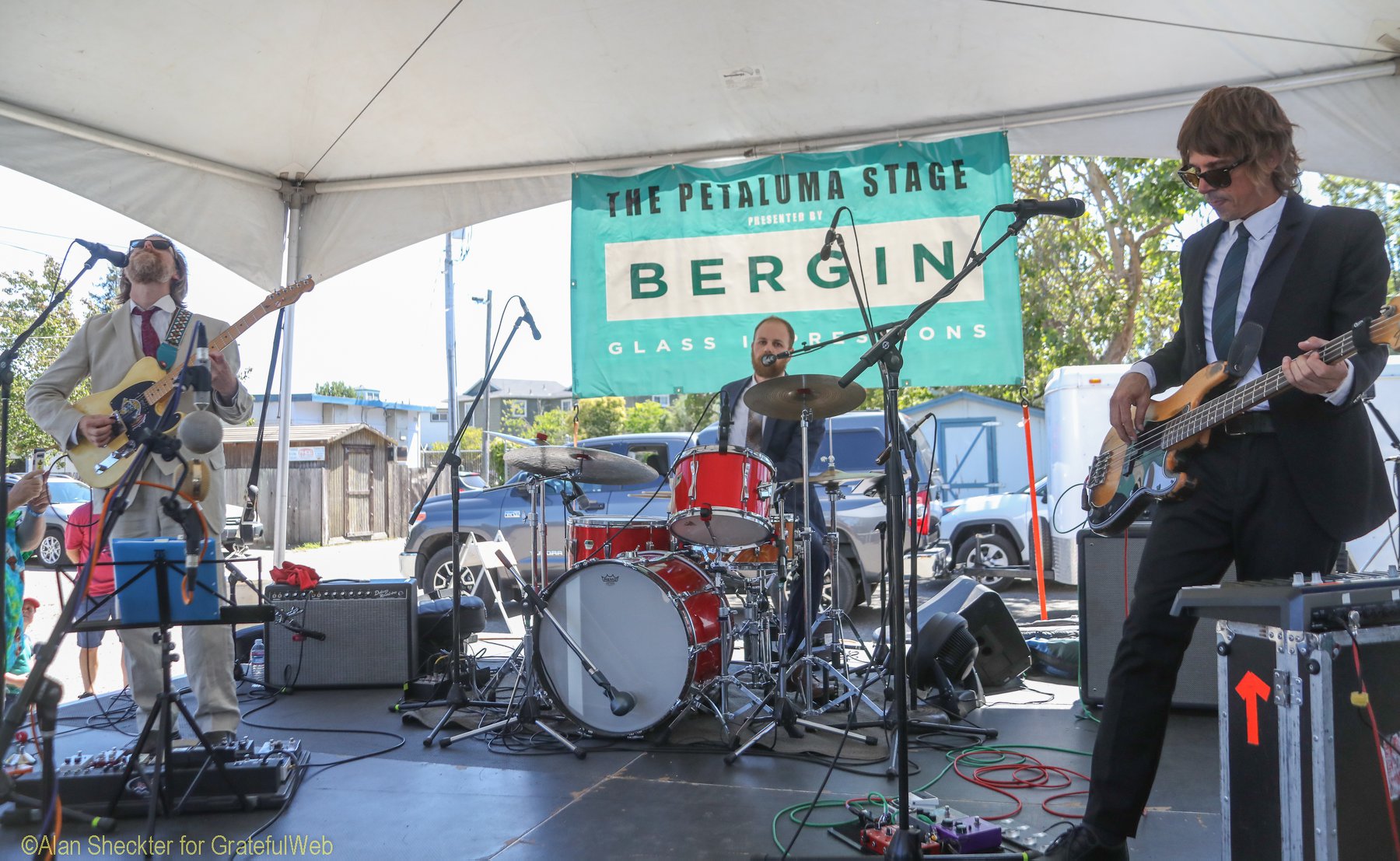 The Petaluma Stage provided an outlet for several not-yet big-time bands to let loose live and rouse the crowd. The performances included hour-long sets by the Soul Section, Dictator Tots, Magic in the Other, and Domenic Bianco and the SoulShake.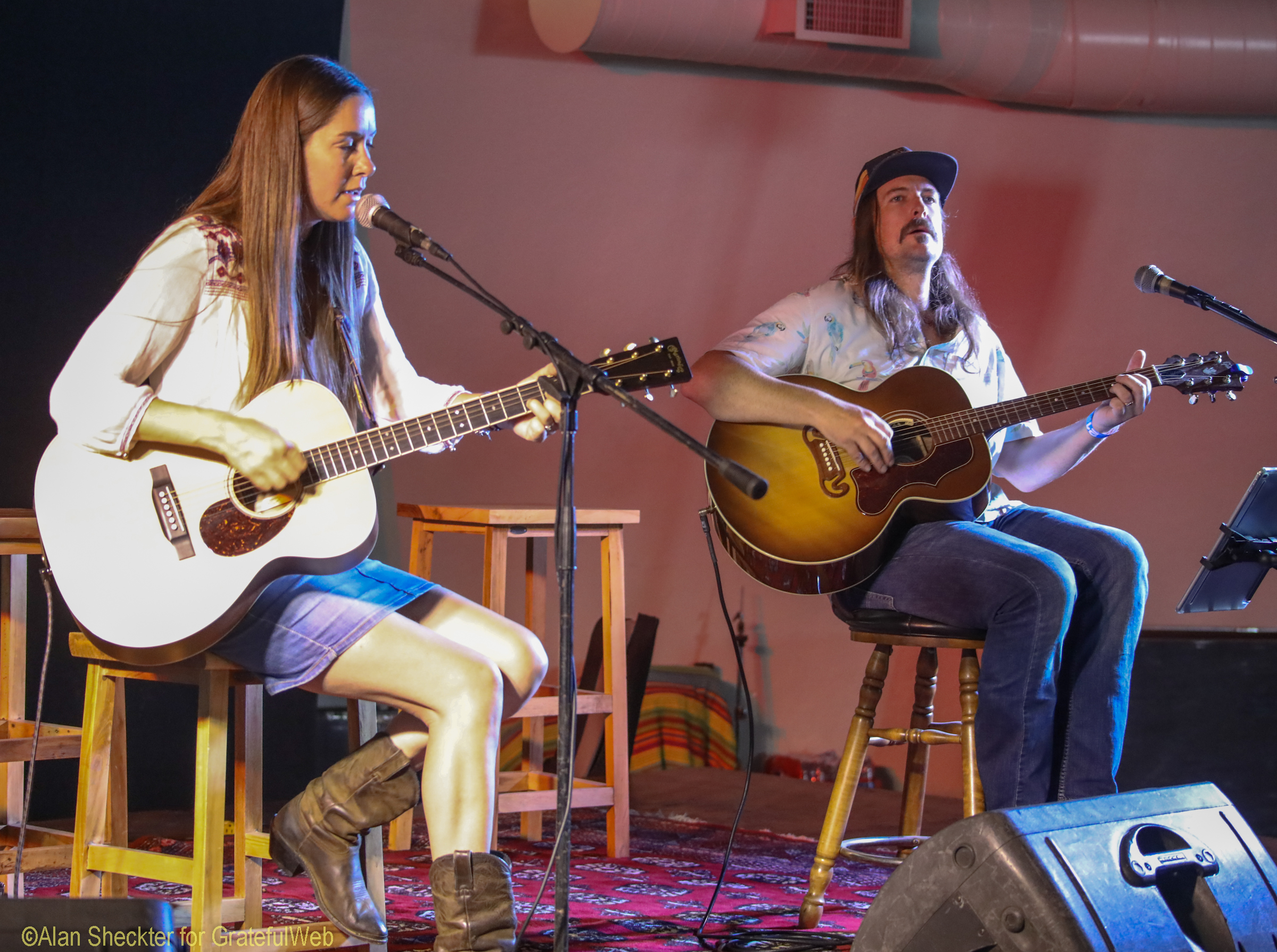 In addition, an indoor acoustic stage hosted low-key acoustic sets by some of the day's musicians, including Sebastian Saint James, The Real Sarahs, Royal Jelly Jive, Monica Pasqual and Pam Delgado of Blame Sally, Kate Gaffney with Derek Brooker, and Fog Holler.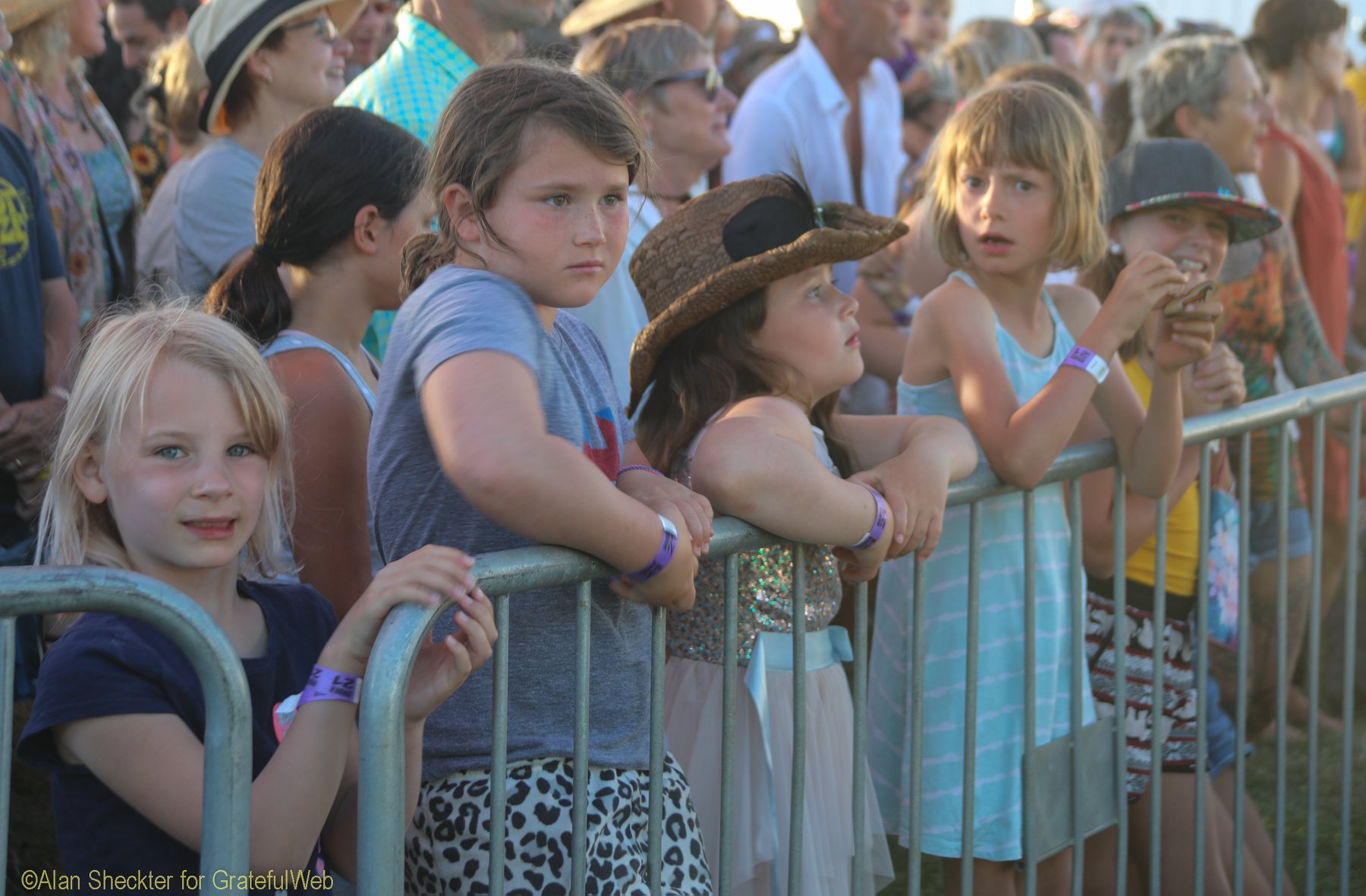 The Petaluma Music Festival is the brainchild of Cliff Eveland, the event's executive director, who also happens to be the instrumental director at Petaluma High School, at which he has taught for more than 20 years.  "Music education makes kids smarter," Eveland told the Petaluma Argus Courier a few weeks ago. "There's lots of research showing this. It teaches them to focus on the task at hand. When you learn to read music as a child, for example, it opens pathways in the brain and increases cognitive ability."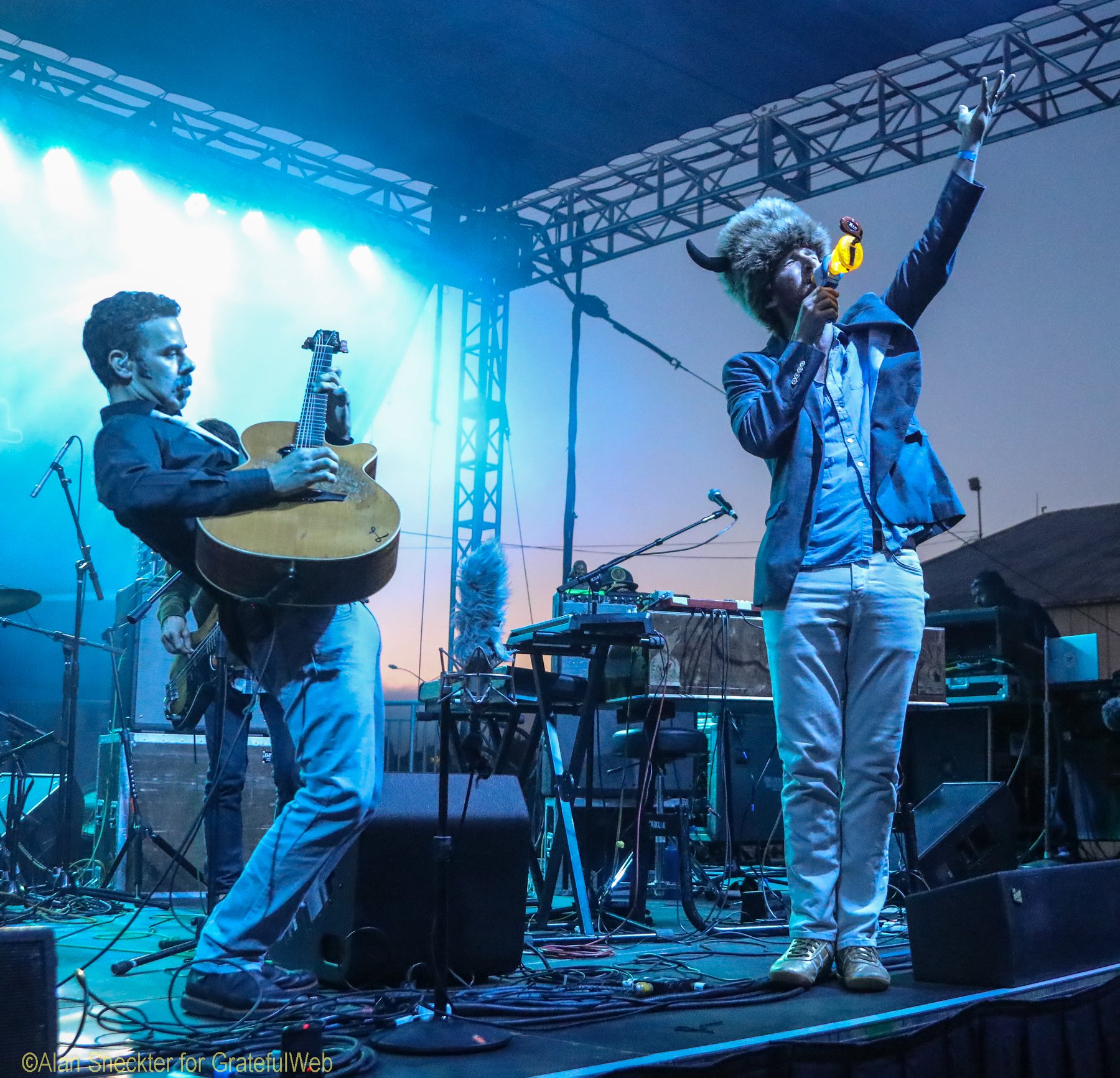 ALO: Try, Get To Do It Again, Maria, After the Rain, Cowboys and Chorus Girls, Undertow, Girl I Wanna Lay You Down*, Plastic Bubble*, Blew Out the Walls#, The Ticket*. Encore: Shapeshifter, Sweet Child O' Mine (* with Dave Brogan on keys; # with Brogan on drums).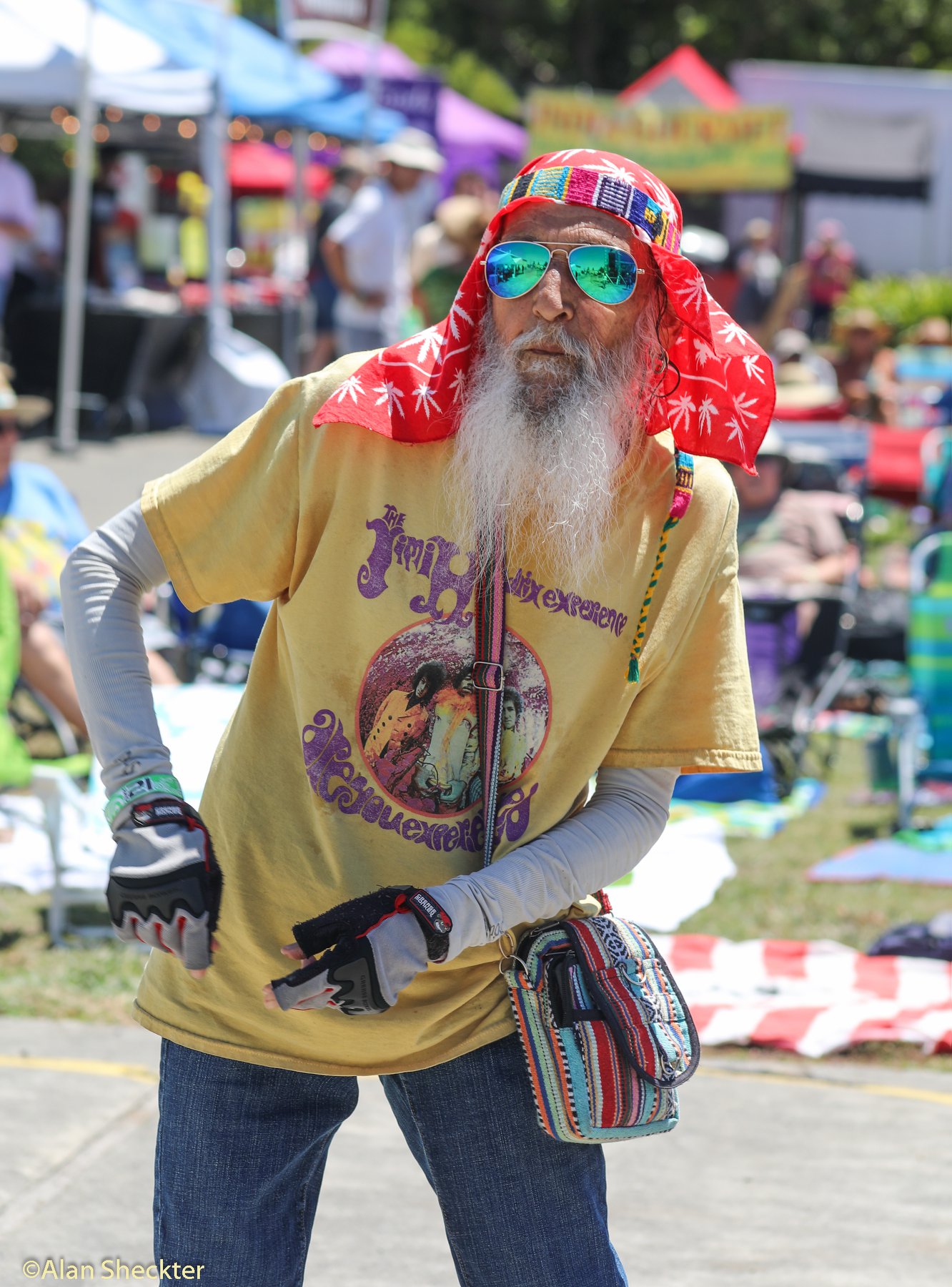 Check out more photos from Petaluma Music Festival 2019.