Singer-songwriter Peter Himmelman is a Minneapolis native whose natural vocal and instrumental talent flourished as early as sixth grade when he formed and fronted his own hard rock band. Then, still in high school, he not only charmed his way into an audition for Shangoya, a reggae band of Trinidadians, he convinced his future bandmates of his capabilities, got the gig and fearlessly impacted their sound.   
That he has achieved cult status is an understatement. As to why? That phenomenon may be linked to his breath-of-fresh air lyricism, ease at shifting from meditative finger-style guitar to blazing rock strumming, or perhaps, it is his fourth-wall, slice-of-life observations that assure audience approval.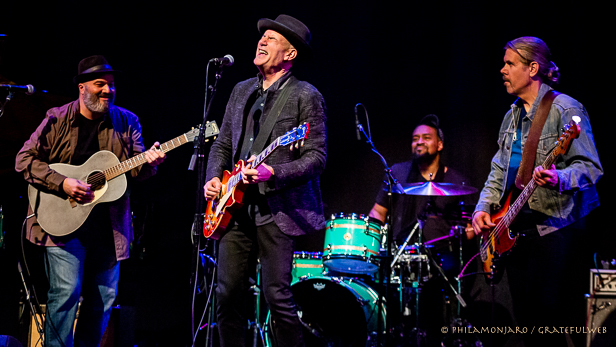 Mauer Hall was near-packed, with folks still strolling in as Himmelman appeared onstage with his familiar, pork pie hat and men-in-black suit. Joining him were drummer Chuck Lacy; Matt Thompson, who doubled on electric and standup bass; electric guitarist Scott Tipping and vocalist Leslie Beukelman.
First up was the contagious "Press On," an excellent, upbeat anthem which enabled all band members to show off their skill sets. "Whispering Days," more steady and soulful, found Himmelman's lusty voice commanding center stage.  Confidently seguing from song to song, he let us in a little more each time, about life's challenging lessons: how to be a good husband, how to survive grief...
Before performing, "The Woman with the Strength of 10,000 Men," (From Strength to Strength, 1991), he divulged the back story: the subject's keen life force altered his youthful, world view. During the course of the show, he also talked about two, late family members and how his songwriting helped him face the arduous, grieving process. As such, "Tremble" is a searing ballad that examines loss with subtle nuance.
In contrast, there were moments of supreme levity.  "Some of the love songs sound a little bitter. I'm an inch away from being a feral lunatic," he mugged.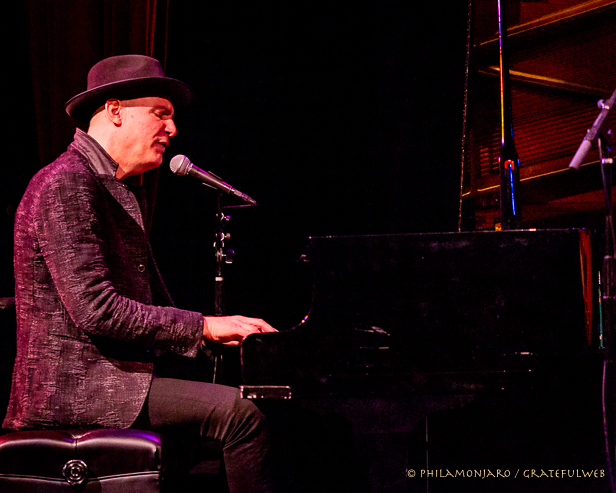 A highlight was Himmelman's piano set during which he performed a brand, new, love song, "A Place in Your Heart." His explained that his own transition from bachelor to forever-married man was one which he "took seriously." Then, when he echoed that thought with the heartfelt lyric, "Only God could have brought us together," his sincerity shone authentically through.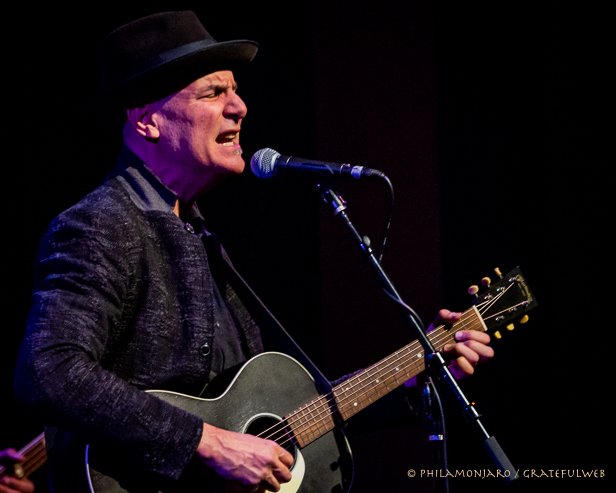 Other universal perspectives followed: "Our minds are too focused on steel," Himmelman surmised on the full-out, rock oblast, "Rich Men." The two-hour set, which included a triple encore, also featured the seminal "Impermanent Things" (The Musings of Someone, 1991), a profound, signature think piece: "Why keep hanging on / To things that never stay…"