I'm searching for phrases to describe Phases of the Moon Music & Art Festival.  It began as a dark side of the moon, but that was just a phase.  As an audience, our hackles were already up, howling at the moon before the weekend ever arrived.  Through no fault of the Phases organizers, RatDog had to cancel their appearance.  Bobby Weir's lightening is lazy. He had to take some time off to rest his bones.  Folks were so excited to have a festival just outside Chicago that included Widespread Panic, String Cheese Incident, and RatDog.  That would have been three major acts that built up such excitement, folks were waiting for the inevitable let down. 
The inaugural year boasted a huge line up of amazing music complete with stellar art installments, performance arts, visual arts with a painter's row and a healing circle complete with its own sanctuary and a full board of certified instructors.  The Phases famer's market, kid's circus, showers and even the Further Bus… This all seemed like a moonshine dream.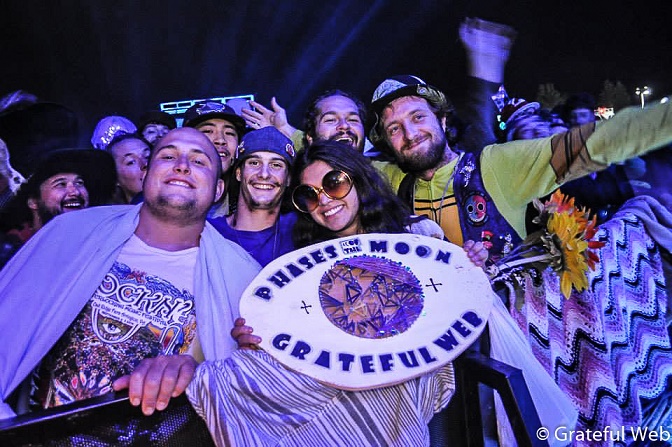 When the adventure began, the concert grounds were supposed to open at 11am on Thursday, 9/11/2014.  Some folks opted to pay an early entrance fee that would allow them to be let in the prior Wednesday night.  They were sorely disappointed when the Vermillion County Sheriff's office began to tell people to find another place to be.   The gates wouldn't open until after the organizers had a meeting at 9 am Friday Morning.   The park was deemed too wet to bear the load of the 8500 people and their vehicles.  From what I understand, people did find a way into the park without their vehicles, but they were not happy about it.
"Do not swear by the moon, for she changes constantly. Then your love would also change." - Shakespeare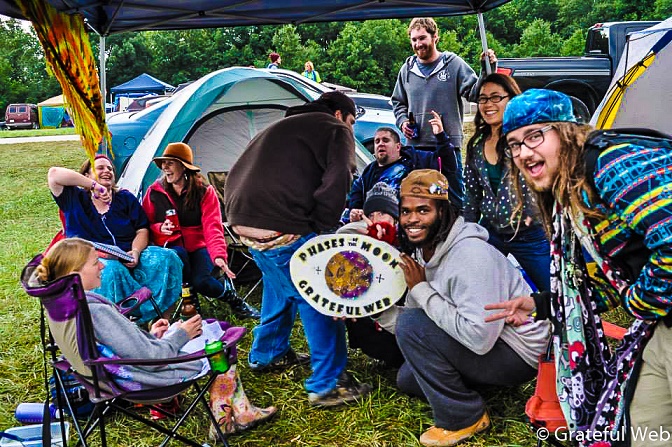 I've often questioned, why such big festivals? Why go so grandiose when it should be all about the music.  With a rocky start such as this, it was crossing my mind again.  I miss the days of the Great Went, a Shakespeare Festival, or a film festival, the kinds of festivals where the air is filled with love for one particular subject, one particular catalog of beloved art that electrifies the air with unity.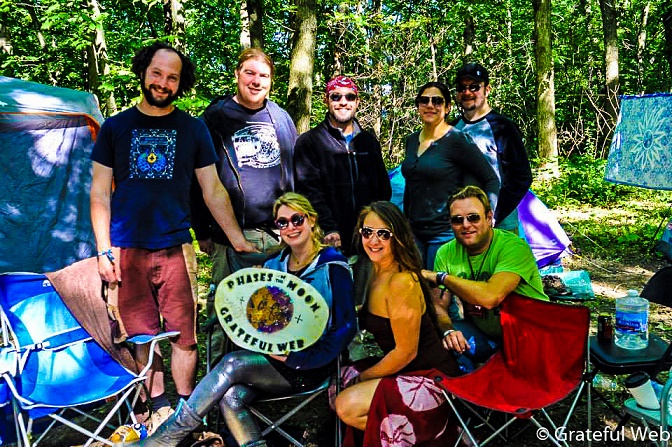 Flurries of phone calls, texts, and facebook messages alerted others to seek shelter elsewhere.  Folks were going down the road, feelin' bad.  They could tune into the free streaming Tour Gigs footage that was quite good.  But it just wasn't the same with your camping gear in the car and a taste for live music in your mouth that was within reach, yet so far away.  My favorite status I read was, "I think I'll sit in my car in my driveway to get the full experience of Phases of the Moon Festival."  FOMO was in full effect.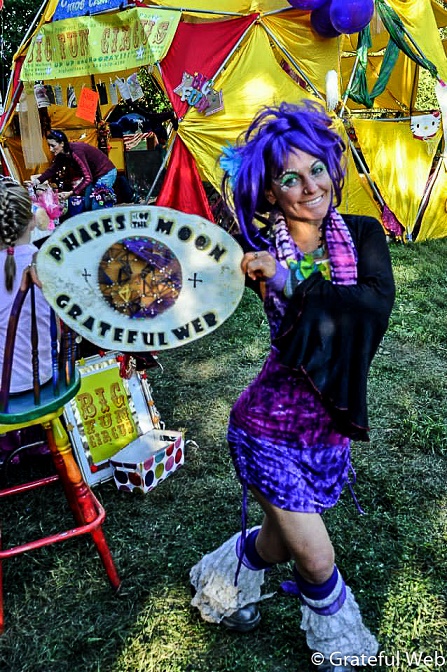 Despite the anger and disappointment, it was funny how that all worked out.  It did bring fans together.  Seasoned festival goers know that it is about the adventure and see the set-backs as an opportunity to be creative and make the best of the situation.  The moon glow gave them the inspiration to stick it out and to figure out how to get to the music. 
I got to thinking about what it must feel like to be a first year festival organizer like Sam Shear.  I imagine he is a little different than other fairy tale festival organizers.  What if he is a little less like Peter Pan and a little more like Harold & The Purple Crayon?  The simplistic children's book could explain why they didn't communicate with the crowds outside. He thought he was alone in this.  He drew a purple moon to accompany him through his adventure and whatever else he would need.  We all loved that story.  In Harold's world, he used his imagination to draw himself up a helicopter to dry out all the land and the itsy bitsy spider went up the spout again.  There is an honesty to Harold and his purple crayon.  His crayon will draw him into some questionable adventures but when it's all is said and done, he draws himself back into his home, back into his bed where he is not in trouble, and where all is safe and right in the world. 
I'm not sure if they had specifically selected a certain phase of the moon of which to hold this festival under.  I do believe it was a harvest moon, which seems quite romantic and special.
"Just like children dreaming, we could sleep this night away…but there's a full moon rising. Let's go dancing in the light. We know where there's music playing. Let's go out and feel the night."  -Neil Young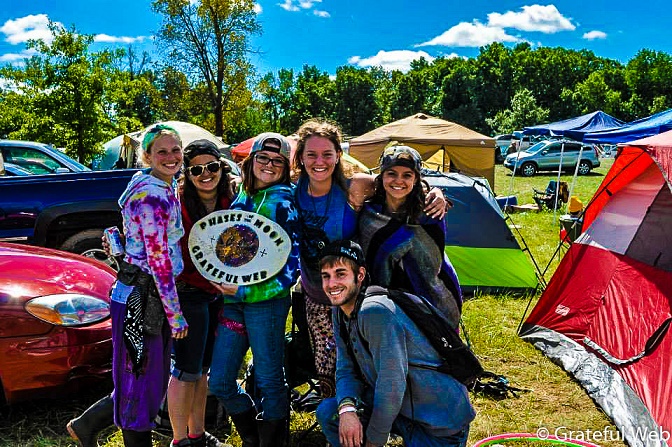 I'm not sure of a lot of things because while Sam Shear and the festival organizers were drawing their moonlit plans, the fans were left in the dark.  I'm curious if the location and weekend will remain the same next year.  The obvious answer to fix what they did wrong would be to improve their communications with the fans.  The conversation between two sides is the intersection and integration that creates collaboration and therefore perfection.  I do believe next year, they will learn from this experience and improve on what they did wrong and continue with all the things they did right.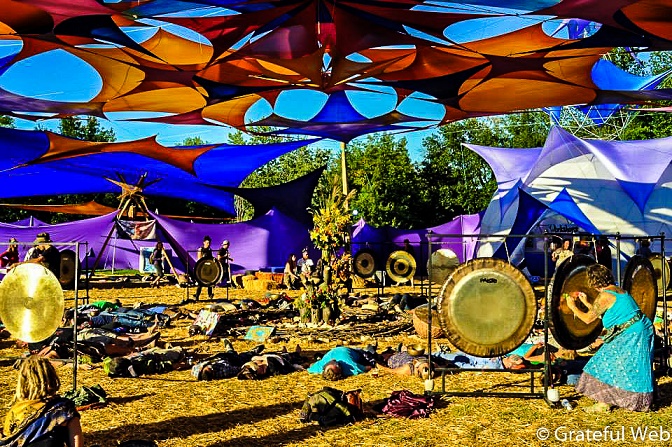 There was so much room to camp when we got in. There were spacious fields for lounging and soaking in the music, and the cleanliness of the grounds after such a muddy mess was truly impressive.  If you could, picture it like the inaugural Summer Camp back in 2000.  I was there for that and it was a great place to be.  Not so much 14 years later, the spacious camps where I used to camp are now overrun and dubbed the wookie woods.  Phases had 4 stages of music and not a far walk between any of them.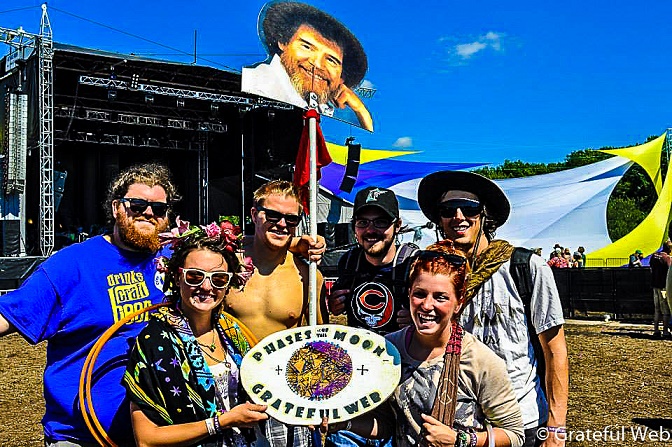 So, after much hullabaloo, we were all in and enjoying the Friday festivities.  Funny, it rained Friday night, but the grounds still held up quite well.  It all seemed like a joke. What was so bad that had prevented us from getting in? Oh well, we're here now and there is no there.  Maybe the helicopters worked like the new Dyson hand dryers and just vacuumed up all the water from the swampy marshland.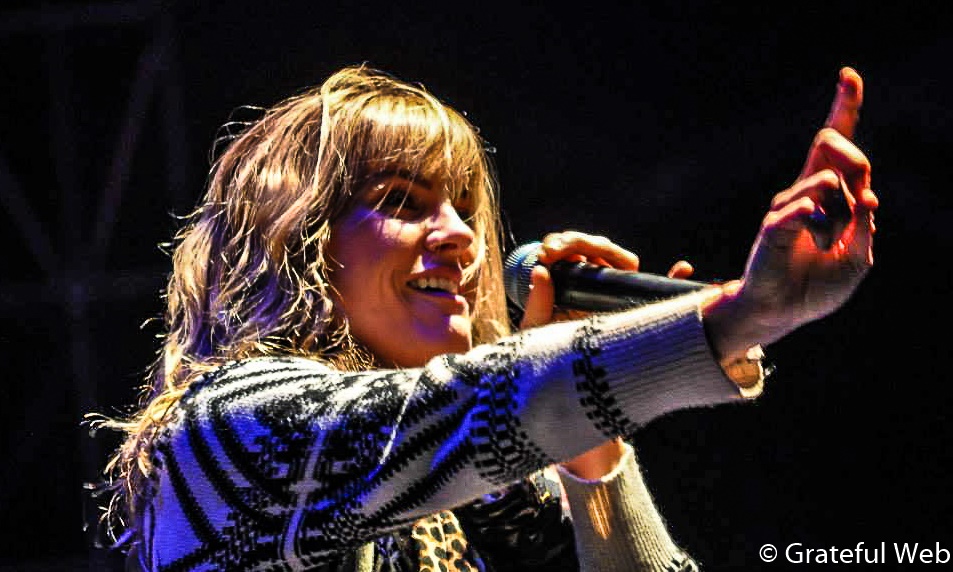 Despite the severe weather, the original phasers and the organizers had preserved and carried on to what we were here for, the music.  So sweet Grace Potter & the Nocturnals took over for RatDog. Another something for fans to complain about… and she mentioned it in her set Friday night. Bless her heart! How humble and modest to say to this slightly sensitive crowd,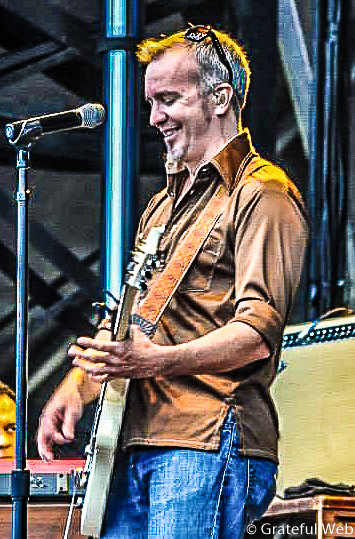 "I'm sure most of you know, we are replacing Mr. Bob Weir and his band tonight.  I want to send him our love. I wish and hope for the very best outcome. I wanna thank you guys for sticking around and not turning your tickets back in when you found out that it was gonna be us instead of him. I hope you're all enjoying yourself out there."  
The humor and sweetness really set us off right. It was time to forgive and forget and move on with it.  This was an opportunity to be with some of my favorite people listening to my favorite music, in an atmosphere that was absolutely stunning.  JJ Grey & Mofro put on a powerful blues performance.  Then I caught the Sam Bush Band.  The man that makes more faces than the man in the moon's set was outstanding as always.  Sweet Holy Trinity right down the line… The problems of the past were no longer affecting any of us so why should we be sour?
We should be CHEESY! After missing so many great acts from the awesome revamped Galactic to Jackie Greene, Dumpstaphunk, David Gans & the Rumpke Mountain Boys, to the Brothers Comatose that I really wanted to see, I was ready to get Cheesy.  This is the top tier band for me these days.  I love every single part to the whole just as much.  SCI were in cycle with the audience and that audience probably doubled if not tripled by Friday night.  It was a personal show filled with humor and wit.  It was an hour and a half set that built up into an amazing and oh-so-worth-it second set.
Rollover> Restless Wind to begin.  I, for one, was glad it was the happy sounds of String Cheese to ease the pain of the fans.  When Restless Wind hit, I remembered the phrase that I believe Jason Hann & Michael Travis of EOTO would like, if not are familiar with already. 
"The wind is the moon's mind wandering." –Saul Williams
"A free spirit everywhere, I can feel you sigh….! Restless Wind" –The String Cheese Incident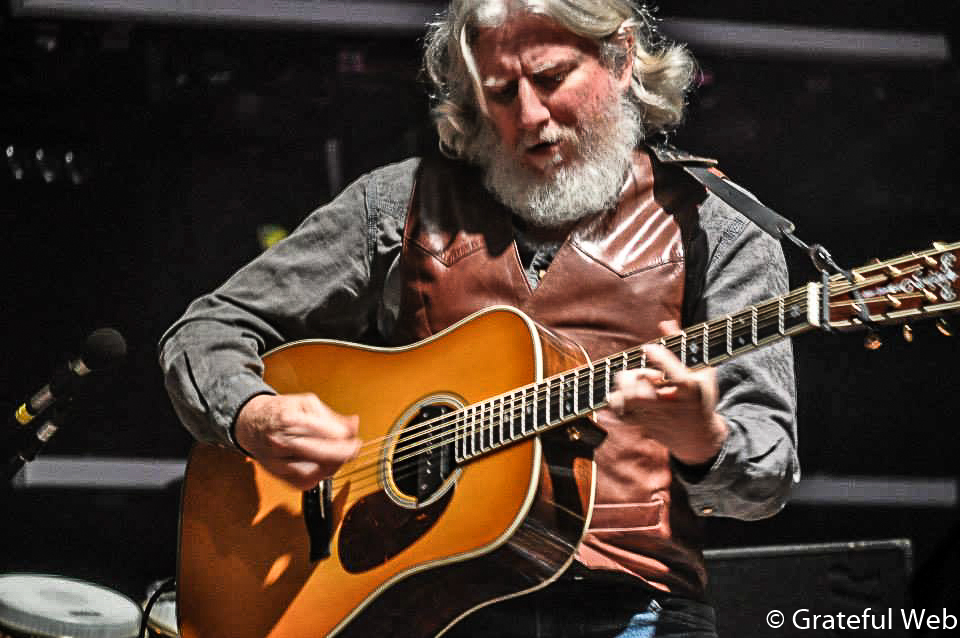 Under the light of la Luna, they carried on.  I just can't say enough about the gracious hosts that SCI are.  They give that same feeling to Electric Forest, a worldly artistic feeling that we are all a part of.   Bollymunster was all cheese from India to Ireland.  In this particular version, here came Keith Moseley mostly bouncing with the easiest job in the world.  Like T-I-double-grrr Tigger in a cardigan sweater, He is that man that makes it all happen just smiling and making it LOOK easy anyway.  The light raindrops began and it was more important to keep moving.  Keep it together. Keep warm.  Travis has his hood up and his beats down hard.  I prefer Travis on the drum kit.  He seems so natural there with Jason beside him looking sublimely serene to the world sounds of Bollymunster.  Fire the lasers Phasers! To the Moon!
"It's gorgeous here!" –Kyle Hollingsworth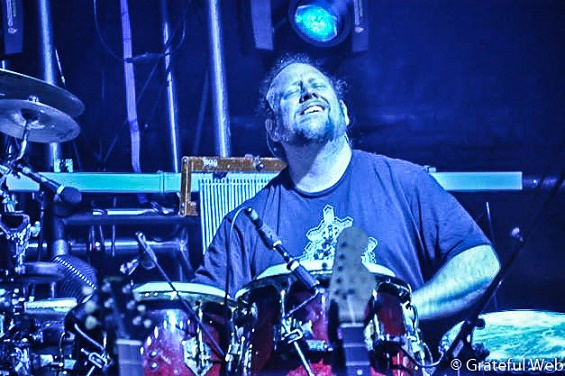 Jason pulled out the washboard and away went Keith singing, Look At Where We Are. Nershi was bouncing and really bringing life to the performance.  He was the maestro, conducting me to dance even without realizing I was dancing. The way he was swaying I thought the crowd may turn into a tidal wave similar to that at a baseball game.  The muddy grounds below us bounced back with us all the same.  No one was sinking in the quicksand just bouncing on the trampoline-like grounds.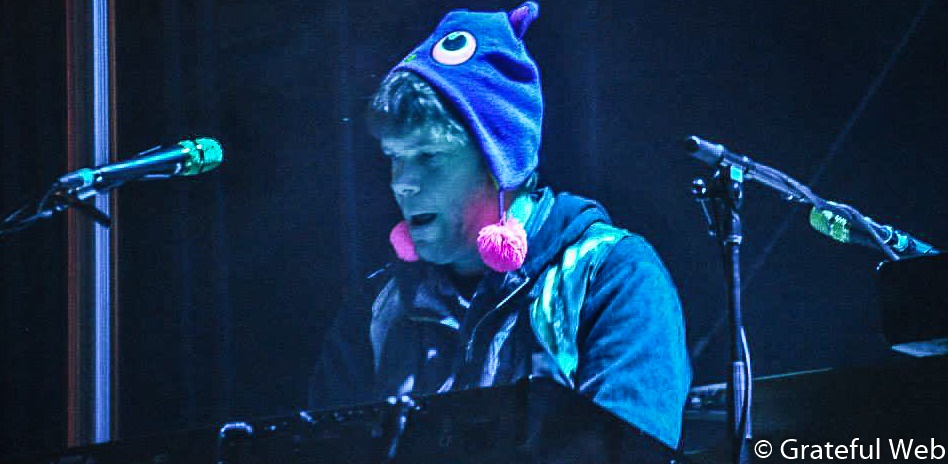 You've Got the World, Jellyfish> Song in my Head> Best Feeling> Rollover reprise.  It was Kyle heavy with the space odyssey sounds coming from his keys and mimicked on his face.  The wizard was making magic reminding us all to not lose the moon while counting the stars. The highlight was building just as the moon's slow movement to becoming full. The pinnacle of possibly the entire weekend was the Lunar Landing Conspiracy curated by SCI. 
"Fly me to the moon; I want to play among the stars…"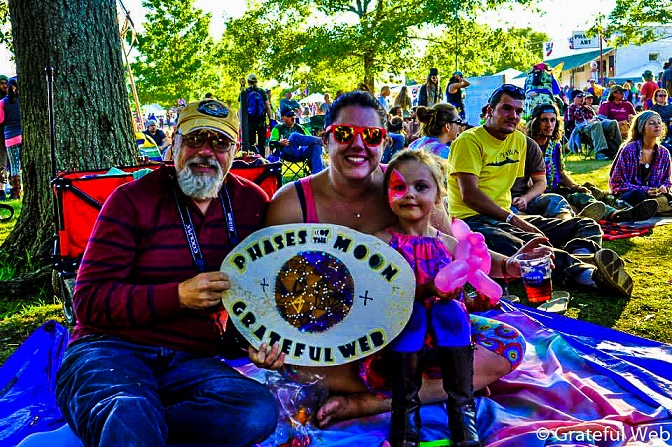 Life on Jupiter & Mars included Sunshine Garcia, the Mofro horns, JJ Grey, Vince Herman, Andy Thorne, and Bill Payne.  If you can imagine, Vince Herman really got into it.  He was decked out with his Martian helmet and colorful astronaut gear.  I am sorry I didn't capture the image in photographs but by then I was sitting quietly, looking over the sea of faces and feeling the reflection of the moon telling me everything was going to be okay.  There were some of the finest artists and performers enveloping the experience.  Alex & Allyson Grey were live painting, that was a dream come true to see.  It was all-encompassing and a single lens could not capture it, not even if I tried.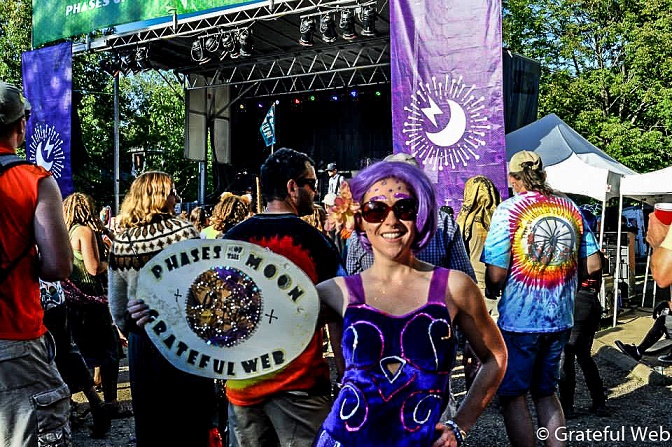 What the Grey painting turned out to be would have been a great time-lapse project in itself.  Phases of the Moon were above head healing Bobby Weir.  You can make out his beard but his face was the indicative style of Grey painting, anatomically touched with tissues and nerves exposed.  It was a beautiful love note to Bobby from all of us.  How lucky are we to have our energy expressed through the hands and eyes of Alex & Allyson Grey!?!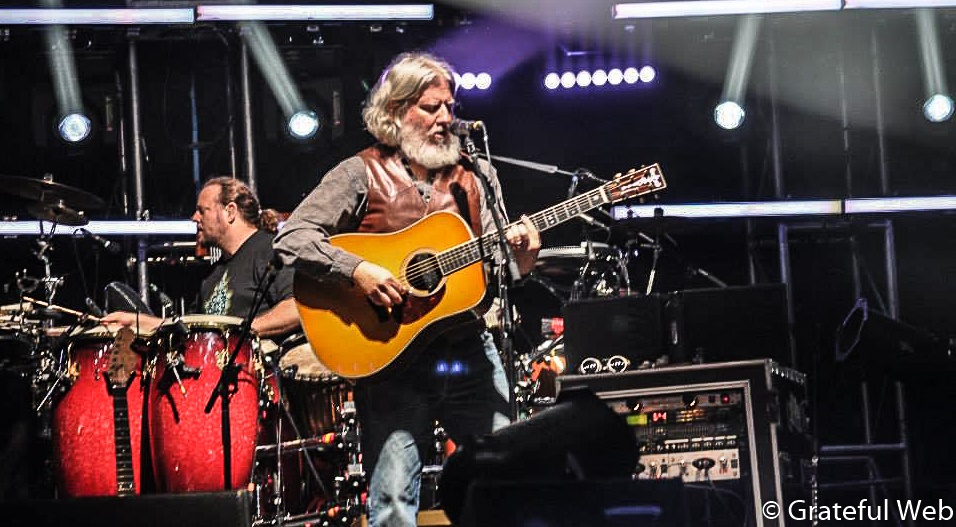 Making it look easy, again SCI returned to the stage with some of the most beautiful fire dancing spinners in the air.  The setlist speaks for itself, so I'll just go ahead and say:  2001 Space Odyssey> Moon Rocks (talking heads) (Kyle killing the vocals!)> Yellow Moon (Mofro horns spicing up the Neville Brothers classic with added percussion from Jason Hann just nailing it!) (I felt like I was seeing the Dead with Branford Marsalis… almost.) Staying on the "Mofro train" as Billy Nershi said, they brought up JJ Grey and Bill Payne. As a piano girl, this tune was special for me, Kyle on organ with Bill Payne tickling the keys on top.  JJ Grey spoke his stellar smoky voice out above the crowd to land on us all like sparklers settling thru air. Bad Moon Rising (Credence Clearwater Revival) > Spanish Moon to really set Bill Payne to his skills. Vince Herman came out with all his glory and effervescence e to sing out the lyrics with Sunshine Garcia supporting the amazing show. Midnight Moonlight (traditional) *wsg Andy Thorne> everyone left as SCI continued on with Galactic> Walking on the Moon (The Police).  I thought that was an unexpected yet exquisite choice.
            "Giant steps are what you take, walking on the moon
            I hope my leg don't break, walking on the moon
            We could walk forever, walking on the moon
            We could be together walking on, walking on, the moon"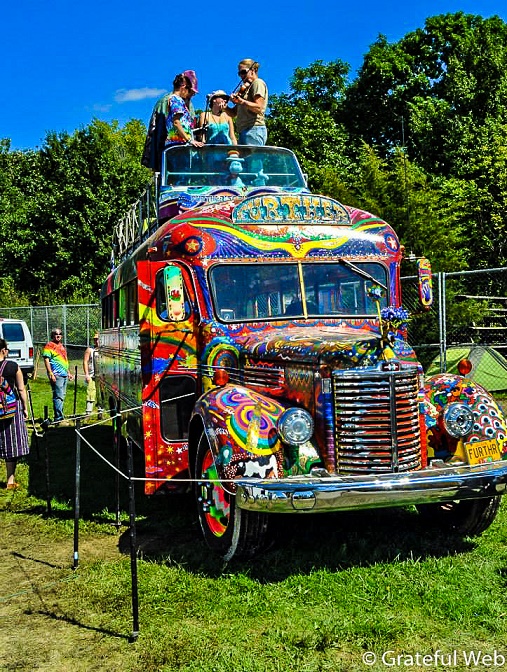 It was a perfect way to take the audience into drums… oh the wonderful drums of SCI! From there they wrapped up with a 2001 reprise into none other than Brain Damage Eclipse by the one & only Pink Floyd.
It was an interesting dynamic the way they placed the VIP camps along the far reaches of the park.  The show let out with only one more performance to go.  The Brothers Comatose (that was high on my list to check out) was playing VIP late night.  My will to ever get a glimpse was nonexistent.  Well played Phases organizers, well played.  Harold must have drawn himself a truly secluded and VIP experience well worth it. 
In the morning, my nearby GA camping spot afforded me some much need good sleep.  Fresh crisp air with no heat gave way to the sweet sounds of Nicki Bluhm and the Gramblers as I awoke.  While this band has been fermenting for a while, they were a new discovery for me.  This San Francisco band is touring with Trampled by Turtles later this fall.  They rocked the Full Moon stage from Saturday morning until early evening.  They brought folk music back into focus on a gloriously sunny Saturday.  When Leftover Salmon brought her up on stage, Vince Herman declared her as one of his favorites right now.  It's easy to see why; her songwriting precedes that sweet-sounding and subtle souring sound like a lambic-style beer.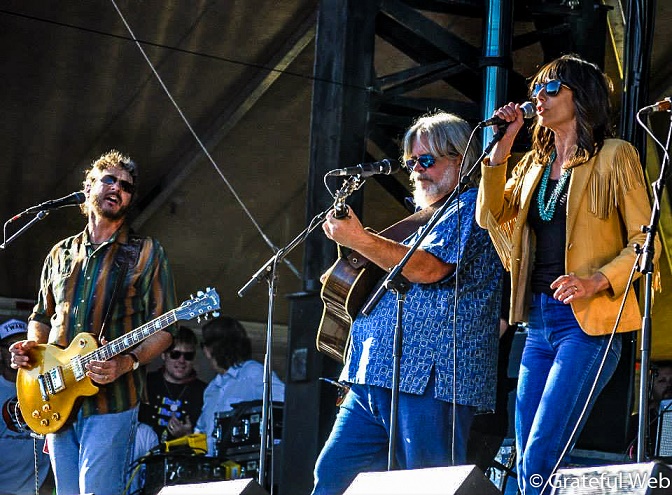 The potpourri of sounds from that Full Moon stage Saturday morning included one of my favorite stories when it comes to music.  Leftover Salmon brings me to a cathartic state.  I love music for the performance, for the energy it takes and gives and the cycle that grows with each performance.  The tale of LoS is one of mythic like proportions and watching Saturday's performance was that victory when the hero returns home.  This particular September is one for the history books in LoS's story.  After an amazing Lunar Landing Conspiracy, this quick, just over an hour set was easy breezy with Bill Payne making a full circle to make LoS into the band they set out to be.  Including a member of Little Feat into a sound that at one time might have been lost is to show the world from a little stage here in Danville IL that the power of music is indeed the power of love and the power of love can never be stopped.  Andy Thorne has revived something that started nearly 25 years ago.  After this performance in small-town Illinois, the band went on to perform at Ryman Auditorium in Nashville TN to celebrate their 15th anniversary of the genius album The Nashville Sessions.  Running concurrently with the Americana Music Awards, Leftover Salmon officially announced that Bill Payne is now a member of the band.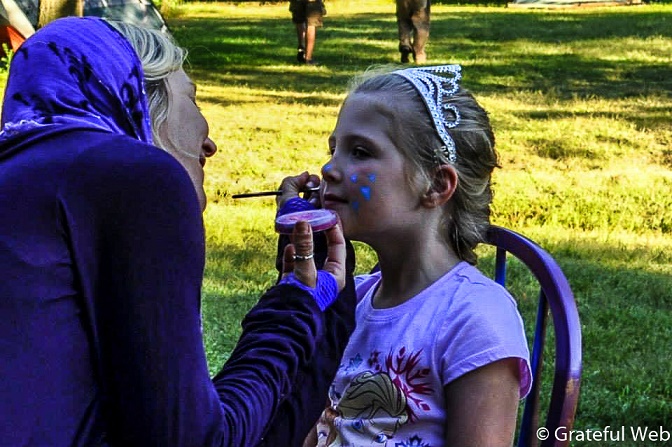 Drew Emmitt was all smiles and his sound on the microphone is that of bluegrass lightening.  His voice rises above the rest and cuts through the banjo. His songwriting combined with Andy Thorne's keen ability to keep the band fresh has brought Leftover Salmon back to a rushing river rising of creativity that it once was, possibly 15 years ago.  I can't help but gaze over the new momentum with such appreciation for Greg Garrison and Jose Martinez.  Their commitment and dedication to stay with a band through bad times and good is purely inspiring.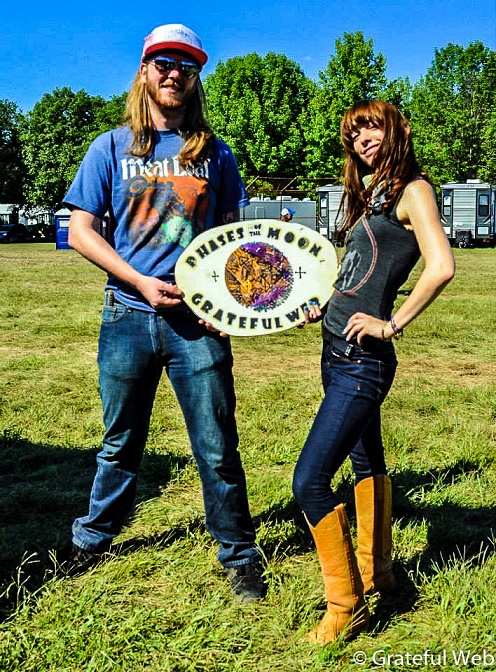 Many moons ago, I asked Vince Herman to define happiness.  He replied, "the absolute joy, peak, you know, that I ever experienced is making music with my kids.  You can feel the tradition carrying on.  You're getting old and we all go, so you hope that the tradition carries on."  That tradition was living on stage in that short set with the new line up that stay true to the polyethnic Cajun slamgrass that we have all come to know and love as Leftover Salmon.  Cheers to them and their continued success, each and every part.
I love watching bands blossom, I love to feel like a part of their beginning roots.  I love being at inaugural festivals.  In the interest of nurturing one band recommended to me by one of my favorite music lovers, I checked out Sister Sparrow & the Dirty Birds.  When I first saw them 2 years ago, they captivated the audience with their NOLA sound and family vibes.  This Sparrow sighting was no exception yet their wings have grown exponentially. 
Their tune Boogieman is often played on Sirius radio these days and their live version puts that radio tune to shame.  Arleigh (Sister Sparrow) has grown even more confident, as if that was possible.  She bubbles with a big sound that bursts out of her little body.  There is nothing like having your brother to back you up on stage, and it's even better when your chops go back n forth with a zest for a song so evident in their performance.  It's exciting to see the mighty sounds of the Dirty Birds live. Sister Sparrow & the Dirty Birds originally hail from Brooklyn, though it is hard to put a region to their sound.  Fantasy Tour for me would be Rubblebucket with Sister Sparrow & the Dirty Birds.  Jus saying.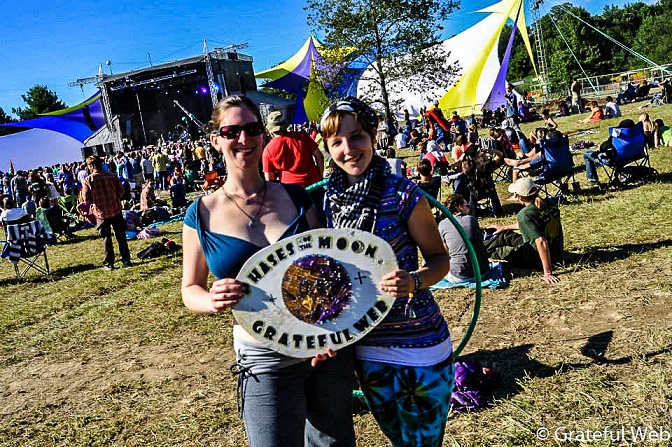 Oh My! What a lovely display of ladies at Phases of the Moon! They know how to pick a great line-up.  As a lady critic, it's tough to please me but they sure did.  Back to back with Nicki Bluhm, Arleigh Kincheloe and now Susan Tedeschi?  Pure genius.  It was bringing back memories of Bonnie Raitt headlining at Telluride in the early 2000's.  I wish I had a better word, but their sound is full.  It's perfectly posted in precise pitch. Eleven members strong, what a sight to see! The Tedeschi Trucks Band did a simple version of Ray LaMontagne's Shelter as a shout out to Brian Farmer that visibly struck the hearts of the crowd.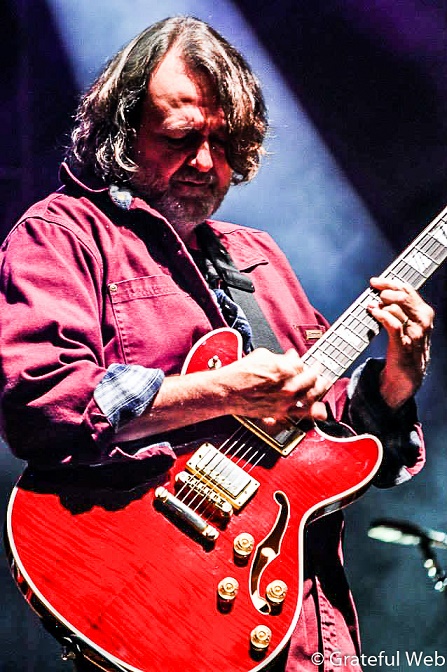 This family of musicians has been playing festivals for a very long time.  It's more than just the music; it's about community and taking care of each other.  Not more than a month after Brian Farmer's passing, it was touching to be reminded that on and off stage - we are family. Bound for glory, I shuffled off.
Martin Sexton is included in that early 2000's Telluride family.  Taking that full sound into his one and only body, he is a joy to watch.  Phases did a great job of not competing with major acts but Martin Sexton did overlap with Tedeschi Trucks Band.  I had to see them both.  Sexton made it worth it with some classic covers including Purple Rain and Circles.  The audience participated as he declared he was "in a cover kind of mood."  His shuffling boots take all that emotion to a John Hartford like spectacle.  A one man band with healing words through songs was never more evident than Saturday night at Phases of the Moon Festival.
With a heart full of sound, like the stars and the moon and the sun… We all shine on.  The southern snap and locking trap door of Widespread Panic took over this festival.  The top tier headliner was a perfect way to complete the energy that SCI handed to them for Saturday and Sunday night.  Spunky Spread is something I am still learning.  This time around my buddy Dan's birthday was celebrated in Danville.  He showed me how to wombat. One step short of a mosh pit, when you wombat- you might kick someone in the head.  It's all okay when you're a spread head.  I guess Sunday night when that fella stormed the stage that must have crossed the line.  I'm not sure.  I'm still learning how to wombat.    Widespread is another band that has gone thru loss to come out on the other side stronger.  Seeing them at 10KLF in 2004, I knew they'd be alright. Tough spots make diamonds.  Jimmy Herring could play on forever and Dave Schools would back him up. When that fella busted out on stage on Sunday night, WSP drummer Todd Nance took care of business and came back smoking.  Great music and a UFC style fight?!  Yes Please! Perhaps we can rename it JSFC jam Style Fight Championship.   I forgive you Phases.  I thank you too! Maybe you have birthed an entirely different style of entertainment.  Whatever the case, Widespread is intense. I'm not scared and I'm ready to learn more.
            "It's a marvelous night for a Moondance with the stars up above in your eyes…" Van Morrison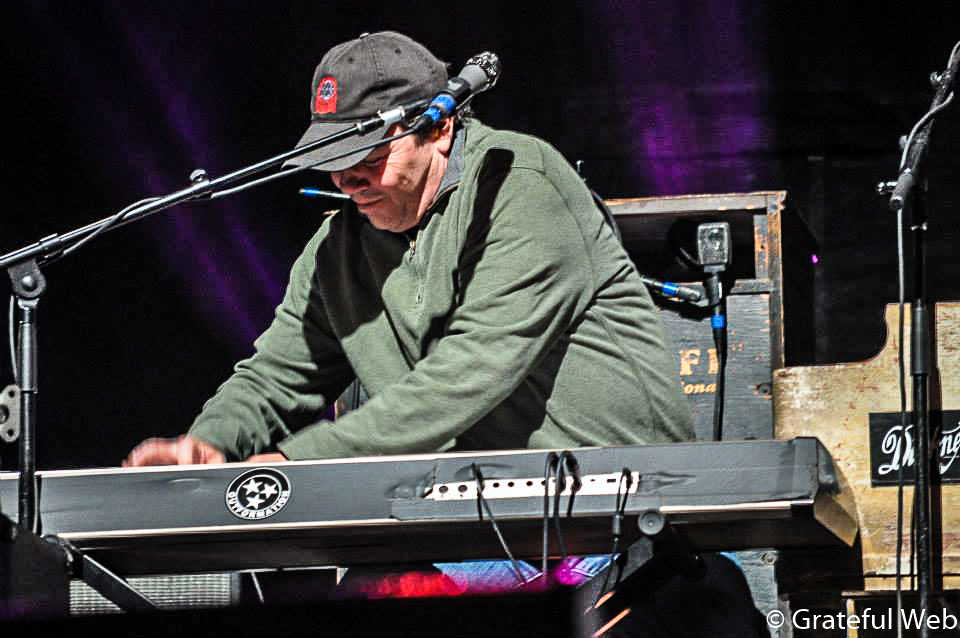 La piece de resistance without even realizing it was the amazing set Sunday morning from Leon Russell.  That's enough to pull me from another night of great slumber.  A piano great that music lovers know and revere, Leon Russell's Song for You is possibly the song that I will dedicate to my husband.  He played it like this:
 
"I love you in a place
Where there is no space or time
I love you for in my life
You are a friend of mine
And when my life is over
Remember when we were together
We were alone and
I was singing this song for you."  Leon Russell
It was breathtaking.  It was overwhelming.  It was bliss.  I thank you Phases, you really came through. That alone was something I couldn't put a price tag on, and I never would.  If I did, I wouldn't bother to keep coming out to these crazy festivals like I have been for more than half my life now.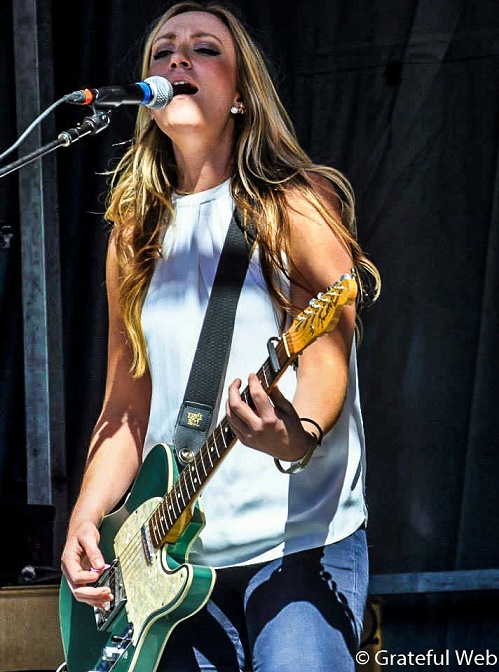 I found another couple of new acts I had never seen before on Sunday. The first of which was Clare Dunn.  Originally from a small southeastern town in Colorado, her soul pours out through the microphone.  She is no stranger to hard work as she clearly worked for folk's attention on the Town Square stage that sweaty Sunday afternoon.  When telling folks of my new favorite finds from Phases of the Moon, I keep making the terrible mistake of calling her Clare Danes.  There is no mistaking the two as Clare Dunn is working her boots with big dreams and a fearless aspiration to keep on the cowboy side of life.  When I asked her for a lil' advice, being new to living on a farm, she replied, "Get yourself a nice pair of mudding boots and a good pair of gloves.  Don't be afraid to get dirty."  When I asked what it's like being an artist coming out of Nashville and playing a festival with dirty hippies like us, she pleasantly shook her head and said, "My dad listened to this kind of music, I grew up with this kind of music. I love playing these kinds of festivals; it's like a homecoming for me."
Homecoming indeed, I love this festival to the moon and back.  It's so nice to have a place like this right in my back yard.  I needed to get back to my actual backyard however.  The dreaded Monday was soon approaching.  Our car battery died.  Not a problem with all this family around, it was jumped and running in a jiff.  We let the car run and grabbed one last round of music inside the concert grounds.  One song turned into ten as was the case with our Phases adventure.  I heard Arleigh Kincheloe coming from stage with Robert Randolph and the Family Band! I had to run to that.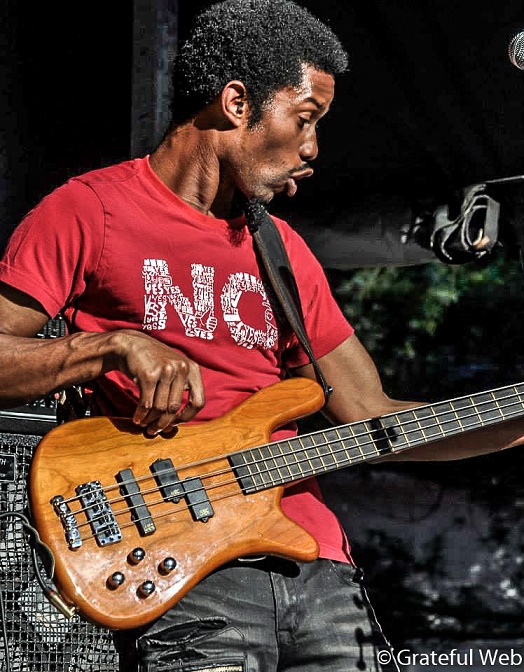 Then I heard Corey Frye shout out "Sunday Funday! The dance floor is now open so please get up off your feet and join us at the stage!"  Compliance was mandatory.  The Main Squeeze is pretty new but funky as ever.  They have this fun style that gets down and smiles inside your soul.  From Robert Randolph to The Main Squeeze, how could I leave yet?  Especially with the keys to please that Main Squeeze definitely rocks hard.  From sincere keys to the booty shaking playing of Ben Silverstein, I had to squeeze the last bit of every drop of sunshine that Phases had to offer.  Yes, Ben played a keytar.  Compliance was mandatory.
"What do you want? Do you want the moon? Just say the word and I'll throw a lasso around it and pull it down for you." –It's a Wonderful Life
At this point I could see the concern in my partner's eyes.  It was late and Gov't Mule had begun.  He knew that with that kind of temptation, I may never come home.  I needed that drive home to soak up the emotions that were pouring out of me.  But first, just one little taste of Cornmeal.  Their line-up has changed so much; I probably wouldn't like them anyway.  It would be easy to leave, right?
Wrong.  Cornmeal has come so far.  My heart was broken when they lost the Nowak brothers first, then Allie Kral, although Allie Kral could never be pinned down.  She is a butterfly meant to be artist at large wherever she goes. I understood what needed to happen but I could not accept it, until now.  This line up is amazing! They have found a power house that I have never heard from Cornmeal.  I have followed the career of Chris Gangi and Wavy Dave for over 15 years now.  This is by far, something entirely different and dynamic to say the least.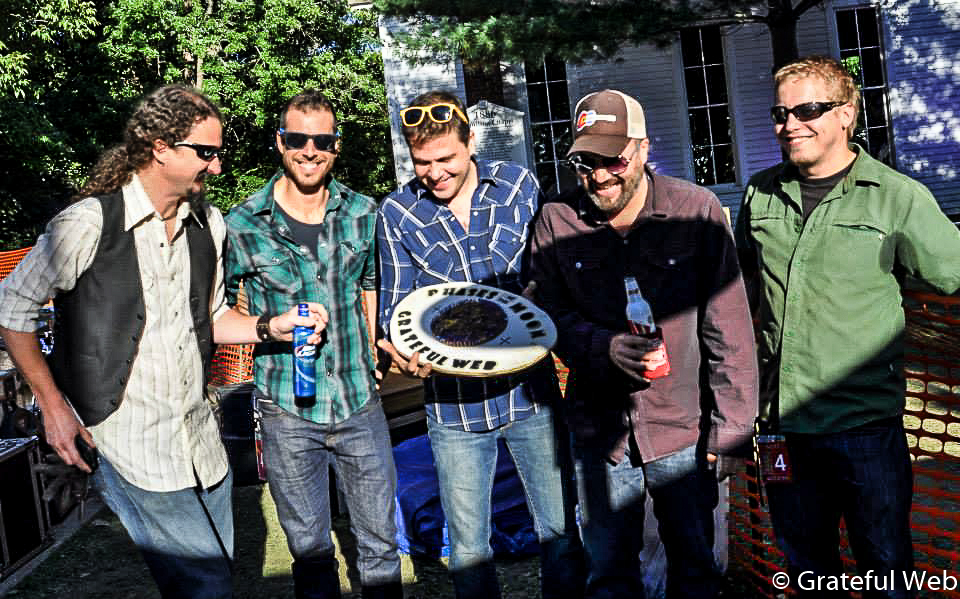 To nurture and love a band is to be a part of their community.  To hear that band's sound change and rearrange and yet never give up on them is risky.  When that risk pays off and the sound comes back around to something possibly better than it ever was in the first place, well that is what keeps me a music fan through and through.  Scott Tipping is a top notch guitarist.  His love of music is evident through his humble grace and shredding skills.  It's hard to believe that Cornmeal has come to this style of blues-grass that hits so heavy & hard.  Phil Roach, formerly of the Giving Tree Band, fits in so well. His violin is now a swinging beast of glory rather than a folk fiddle.   I cannot believe that JP Nowak, the original drummer to take Cornmeal up to the next level that made everyone stand up and take notice- has been replaced by a pasty boy with so much soul.  Drew Littel has worked tirelessly throughout the Chicagoland area to perfect his drumming style. From African beats to the blues to the Talking Heads absurd style, you can count on Drew to make a machine of Cornmeal.  I am so excited to see where they take the sound that I have loved for so long to next level and beyond as they lift each other up in this amazing sound that carries on.  Cornstalker for life!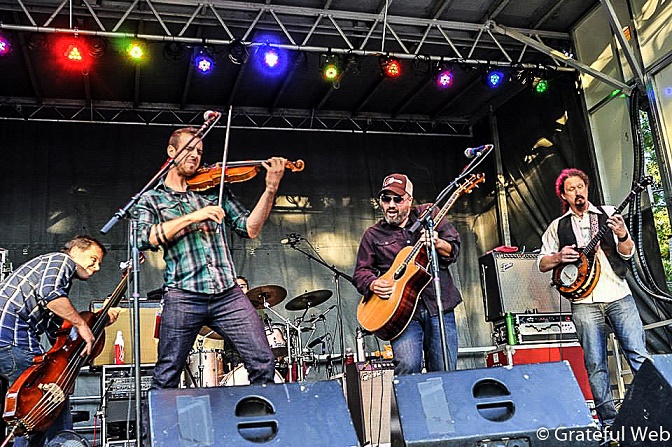 It's one to the next as we all work together to create adventure, imagination, and art.  Random fact: The creator of the Harold & The Purple Crayon series was also the creator of the comic strip Barnaby.  His pen name was Crockett Johnson.  He and his wife were mentors to Maurice Sendak, the creator of Where the Wild Things Are.  Together I'm sure one of these books has touched you, dear reader.  Never underestimate the influences and the harmonies that are available if you just give it a chance.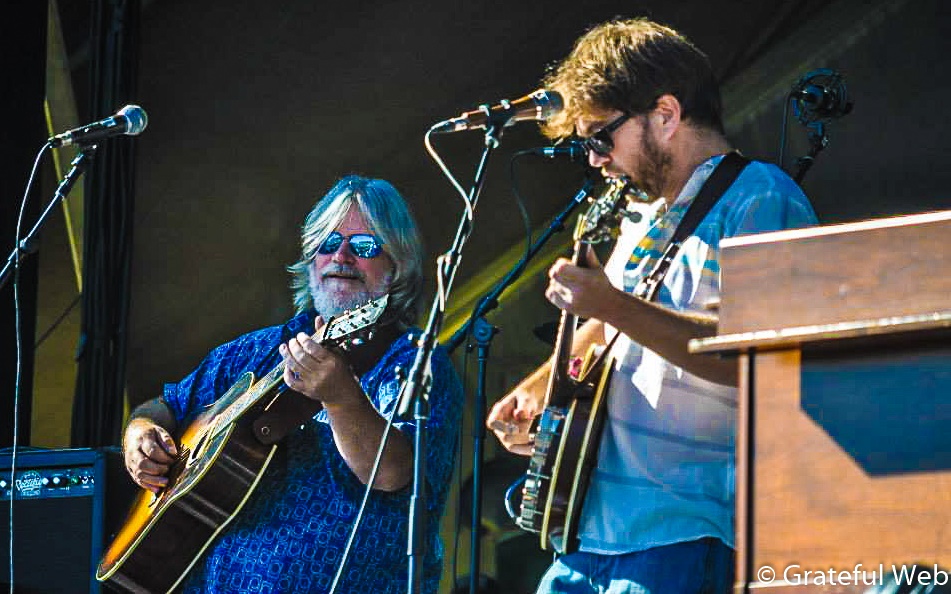 Cornmeal had to lose Allie Kral to gain this power packed line up.  Leftover Salmon had to lose Mark Vann to gain Andy Thorne and now Bill Payne.  Warren Haynes goes on without his trusted Brian Farmer.  Widespread Panic plays on through maniacal fans.  Leftover Salmon triumphed over creative kinks.  Bobby Weir will heal and rest.  RatDog will play on or maybe not.  Quite frankly, I could care less about the rocky start to Phases of the Moon Music & Arts Festival.  It was an inaugural event, one for the pioneers to scout out.  It was an adventure.
"Oh I'm sleeping under strange skies
Just another mad mad day on the road
My dreams fading down the railway line
I'm just about a moonlight mile down the road." – Rolling Stones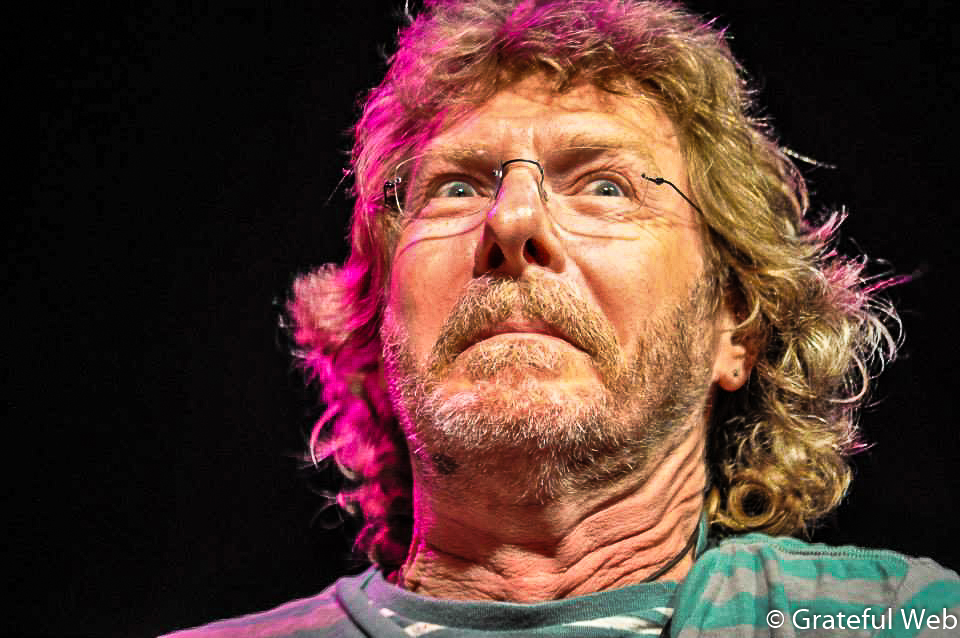 It was a moment in time. It was one small step for man.  It was one weekend that with 4 days still pulse art & love through my veins.  It was one weekend to share some of the most fantastic music available these days with some of the most fantastic people. It was one weekend I will never forget.  String Cheese Incident knows all about the ying and the yang as they continue to host the best parties.  They unify the artists, the crowd and bring people together.  Did Harold and the Purple Crayon upset you or did you make it home safely with an adventure you got to draw for yourself?  I'm still searching for phrases to describe Phases of the Moon Music & Arts Festival…
"Soul shine, it's better than sunshine
better than moonshine
damn sure better than rain
Yeah now people don't mind
We all feel this way sometimes
Got to let your soul shine
Shine till the break of day"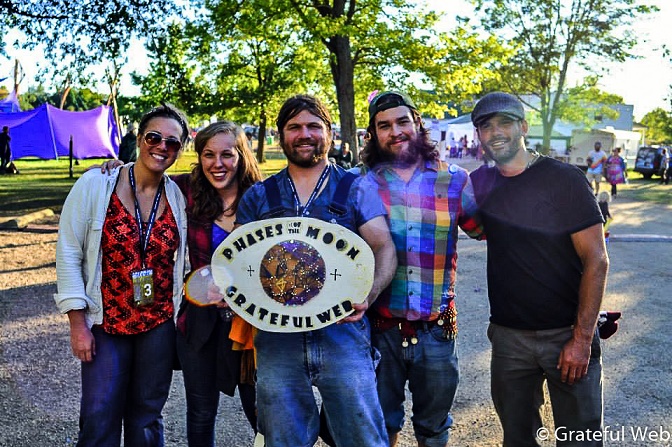 Check out more photos from Phases of the Moon 2014.