Everything was right last night in Alpharetta, Ga as Phish made their triumphant return to Ameris Bank Ampitheatre for a sold out crowd, and brought the heat that they famously deliver. The Vermont based jam rockers were armed with a new light rig that made a larger appearance for the first time this tour, as the rig was augmented at the two prior shows. The band's penchant for improvisation was stronger than ever, despite the humid Georgia summer weather.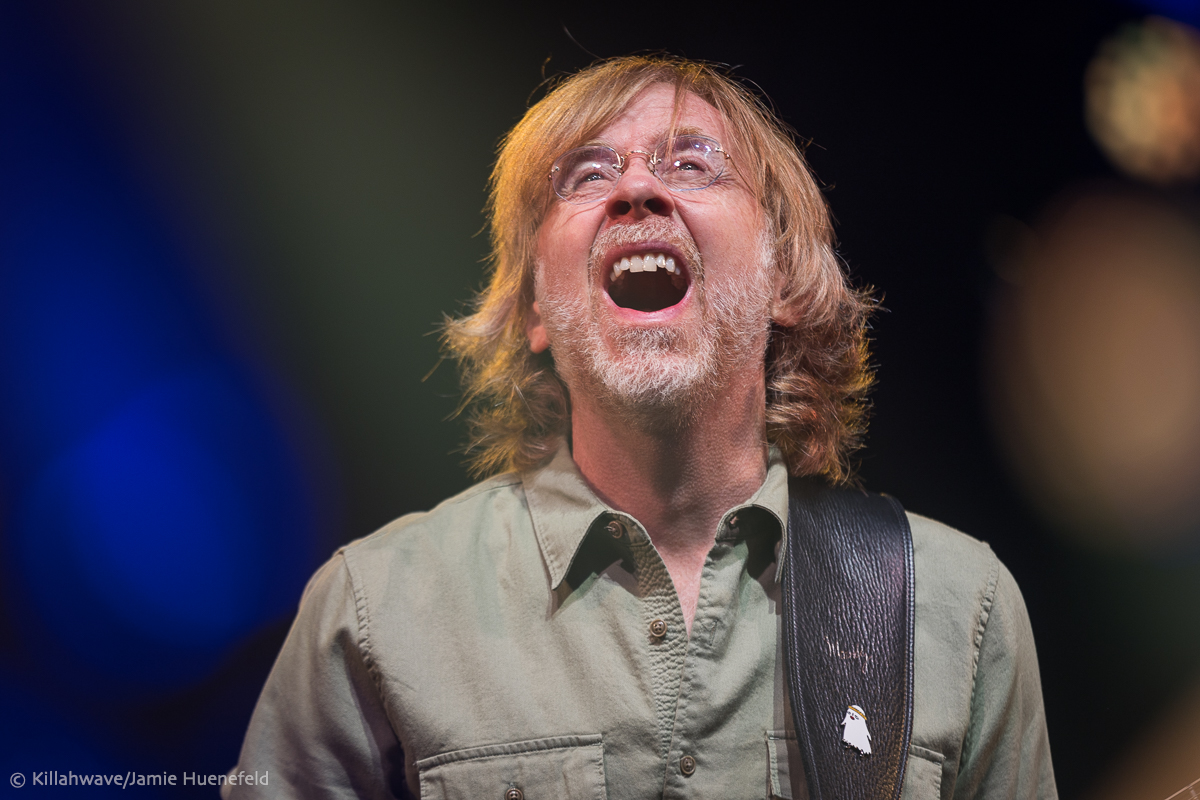 This legendary band is already firing on all cylinders two nights into their first tour since February 2020. Only guitarist Trey Anastasio has formally performed for a live audience since the start of the pandemic, including solo dates at the Beacon Theatre and SPAC in June, as well as the virtual Beacon Jams run last fall. Other band members sat in with Anastasio and other artists, but ultimately all members have performed very little in the last seventeen months.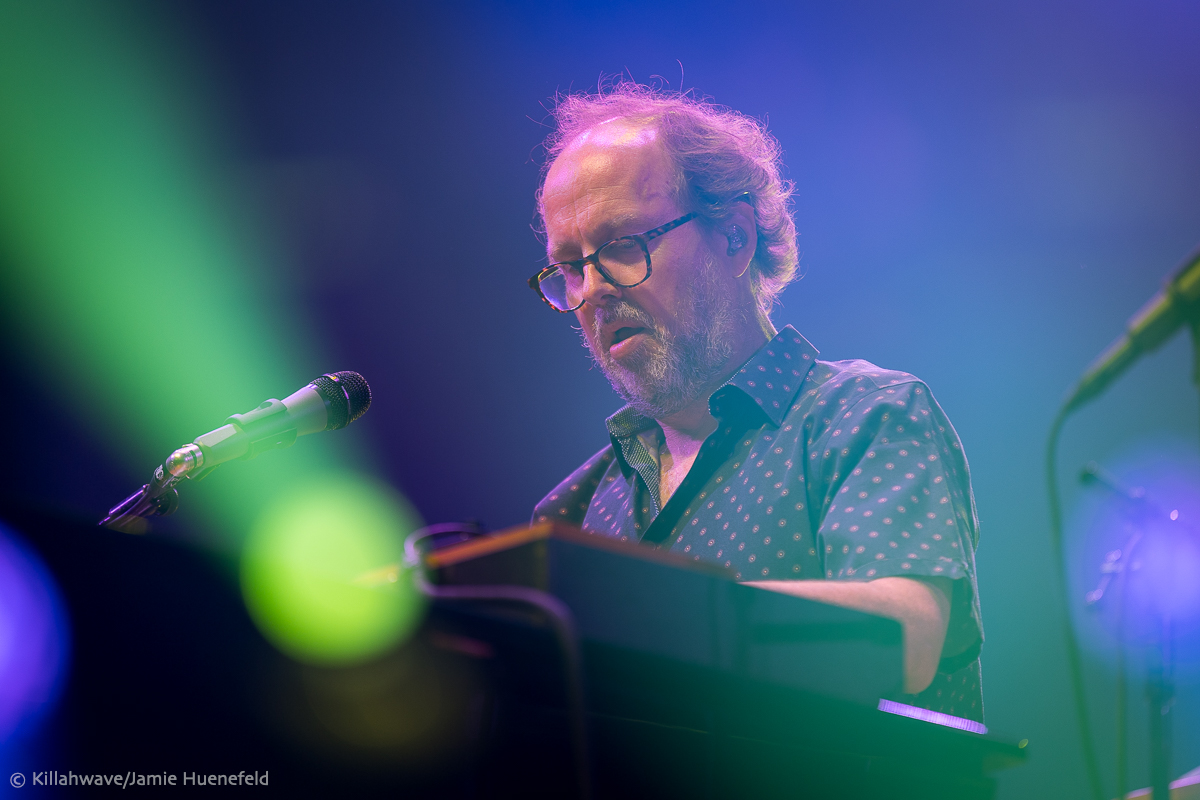 The show began on a high note with a groove provoking "Sand," from their Farmhouse album. Lighting Director Chris Kuroda wasted no time, and unleashed a larger light display versus the past two nights during "Sand." "Everything's Right" was up next, from their recent release Sigma Oasis, and did not disappoint with a tight jam. The band was clearly feeling it early, and the audience reciprocated the energy ten fold. Kasvot Vaxt's "Turtle in the Clouds" followed, and included a synchronized dance between bassist Mike Gordon and Anastasio, while keyboardist Page McConnell dropped the signature, mind melting synthesizer notes. McConnell showed his incredible versatility during the next tune, "Maze," as he unfurled an eloquent solo on the Hammond B3 organ. Fan favorite "Destiny Unbound" was up next, and included a stunning pink sunset on mammatus clouds, thankfully sans the rain that often accompanies this cloud pattern. The first set waned with more old school favorites, much to the delight of the crowd. Junta's "foam" preceded a second set worthy "Stash," which included some tasty samples from drummer Jon Fishman's new electric drum pad that he has been using this tour. The first set wrapped up with the classic "Bathtub Gin," as everyone needed a break from the swampy Georgia heat.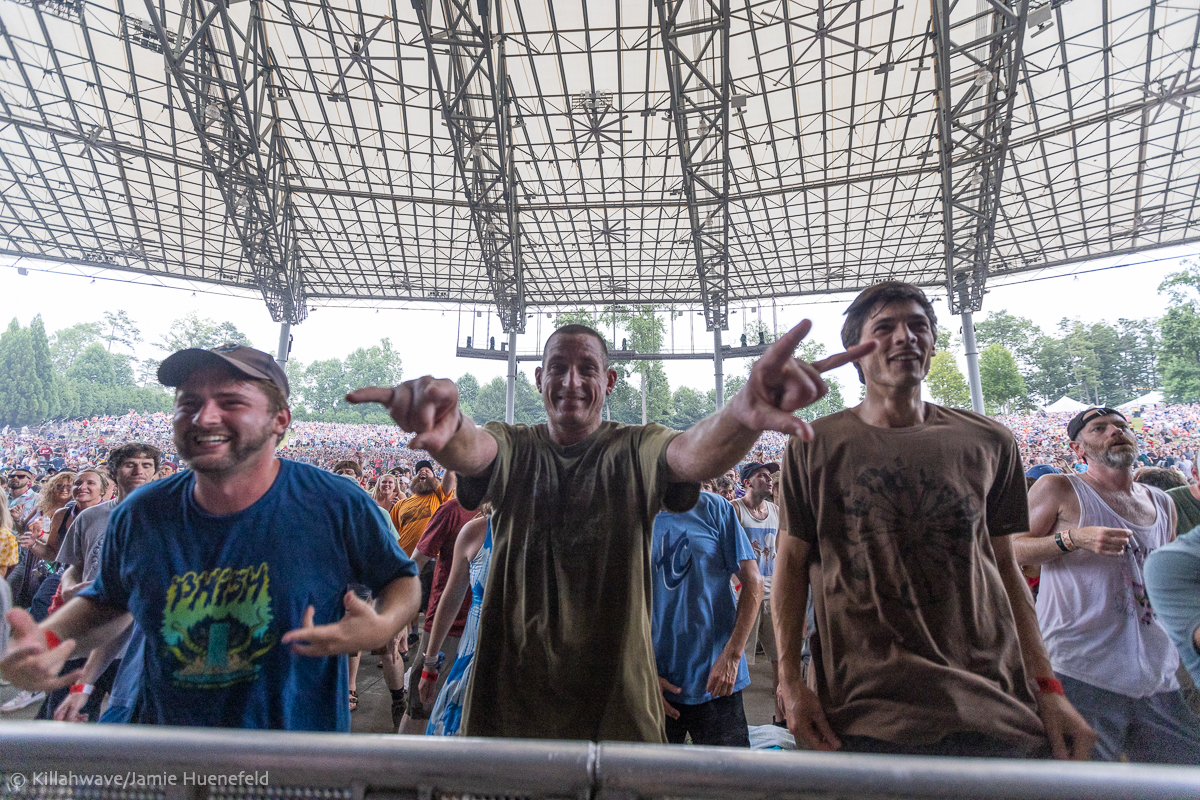 The band stepped away for a mere twenty minutes, which felt more like a bathroom break than a traditional set break. They picked up right where they left off with an exploratory "Chalkdust Torture," and headed into type two jam territory to open the set. McConnell notably added an ambient and floating feel with more synthesizer goodness, while Kuroda colored the backdrop with multi color LED light bars. The song clocked in at 26:38, shorter only than the monster version from Randall's Island on July 13, 2014. Yes, it was still "Chalkdust Torture." Cheering was heard in the crowd as the band masterfully segued into "Steam," while they concurrently cooled off and heated up the improvisation.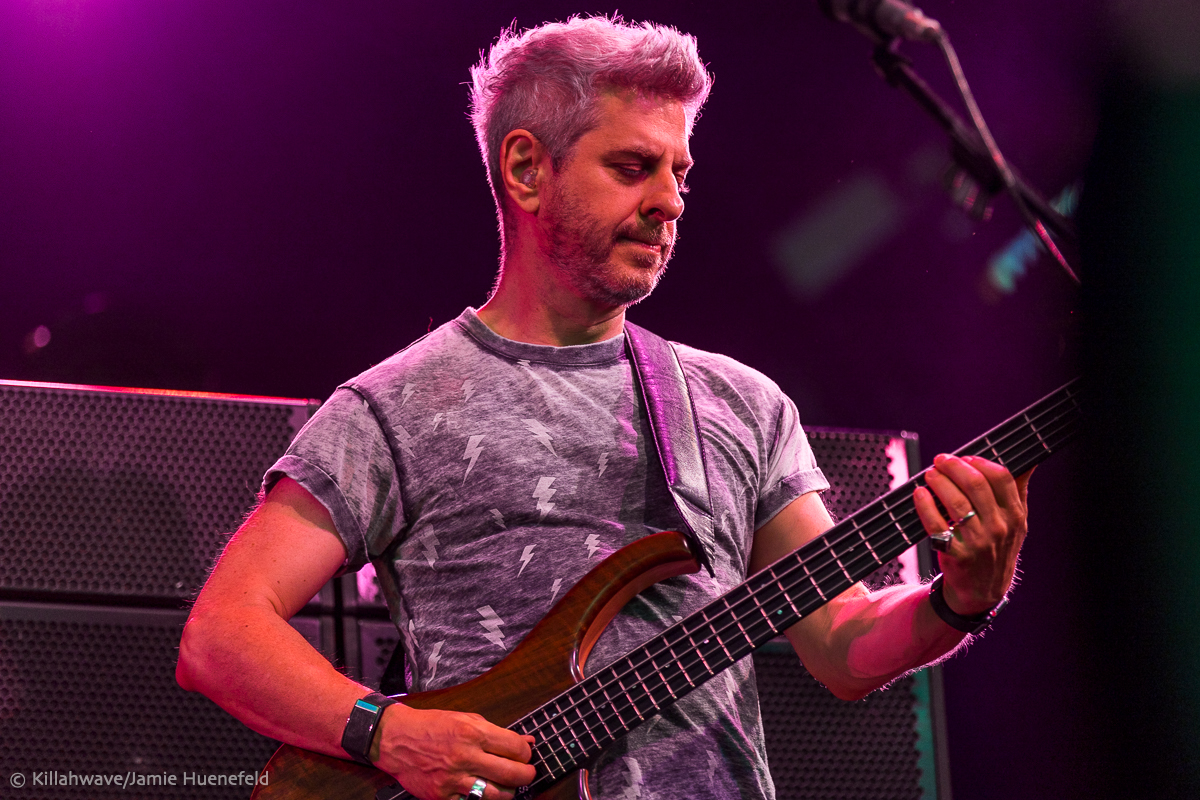 Billy Breathe's "Price Caspian" followed this flawless jam sequence, bringing down the energy for a much needed few moments. This blissfully transitioned into classics "Golgi Apparatus" and "AC/DC Bag." The band had still not stopped playing since the start of the second set, and continued into "Shade," dropping the energy once again for a much needed few moments. The second set jam sandwich rolled on with a funky "Mike's Song." This smoothly transitioned into "Silent in the Morning," though notably without "The Horse," which typically precedes it. Phish closed out this monumental second set with a fiery "Weekapaug Groove." This song made a short appearance during their first show back since the covid-19 pandemic in Arkansas on July 28th, and was well received in a longer form. The band stepped off stage for a few moments, and returned to play "A Life Beyond the Dream", a delightful ballad from Anastasio's side project, Ghosts of the Forest. The show closed out with the high energy "Cavern," sending fans off into the night thirsty for more tasty jams.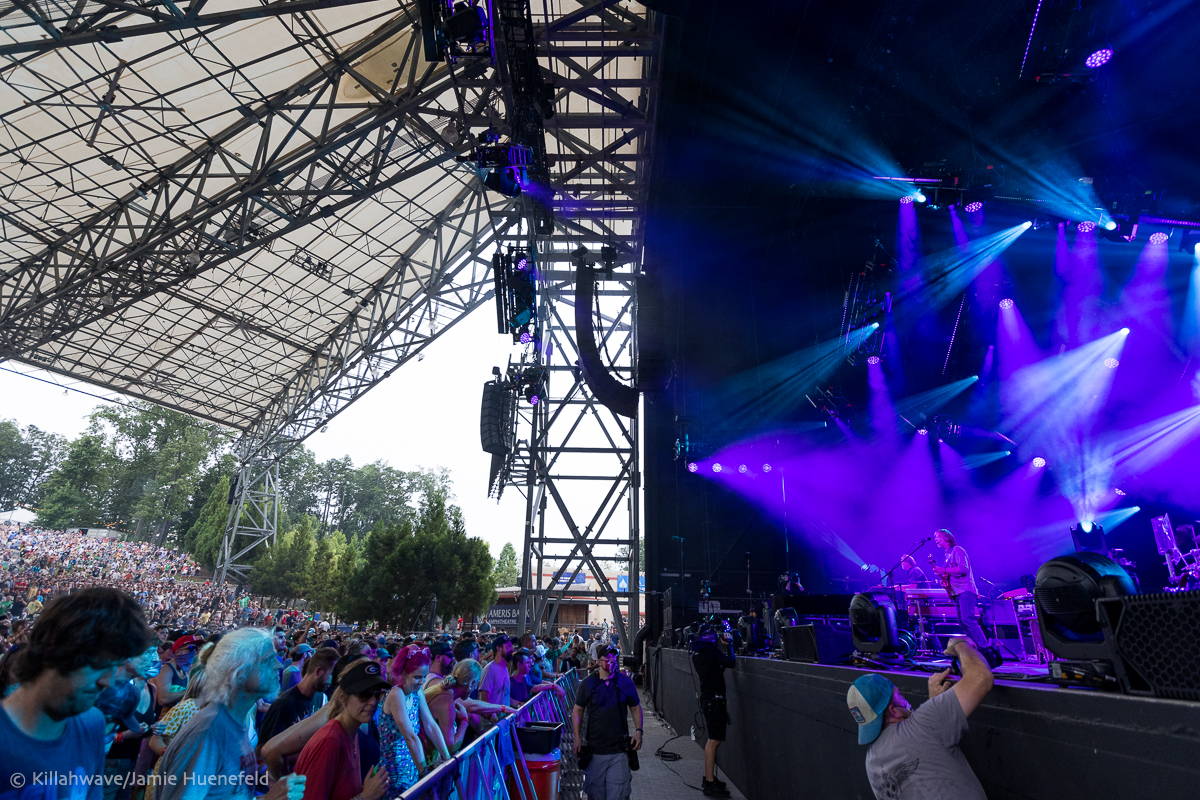 Phish delivered their signature improvisation and exploratory jams last night at the steamy Ameris Ampitheatre in Alpharetta, Georgia, reminding jam band fans to just hold tight. Their summer tour is mostly sold out, including tonight's show at Ameris Ampitheatre, and with good reason. Tickets are still available for some shows at www.phish.com, as well as on the popular face value fan ticket exchange site, Cash or Trade. Phish is also streaming every show for those who are unable to attend at phish.com/from-the-road.
Check out more photos from the show.
Set One
Sand, Everything's Right, Turtle In the Clouds, Maze, Destiny Unbound, Foam, Stash, Bathtub Gin
Set Two
Chalk Dust Torture  > Steam > Prince Caspian > Golgi Apparatus > AC/DC Bag > Shade > Mike's Song > Silent In The Morning > Weekapaug Groove
Encore
A Life Beyond The Dream, Cavern