Phish on October 15 returned to Sacramento, California, opening the fall tour with two sets of skillfully innovative rock, jazz, and funky songs, instrumental textures, and artistic noodling. The three-plus-hour show found Phish firing on all cylinders, including guitarist Trey Anastasio's ever-imaginative bag of guitar tricks, Page McConnell's incredible array of organ and grand piano keyboard flourishes, Mike Gordon's always-solid substructural bass, and Jon Fishman's bright, rat-a-tat-tat drumming.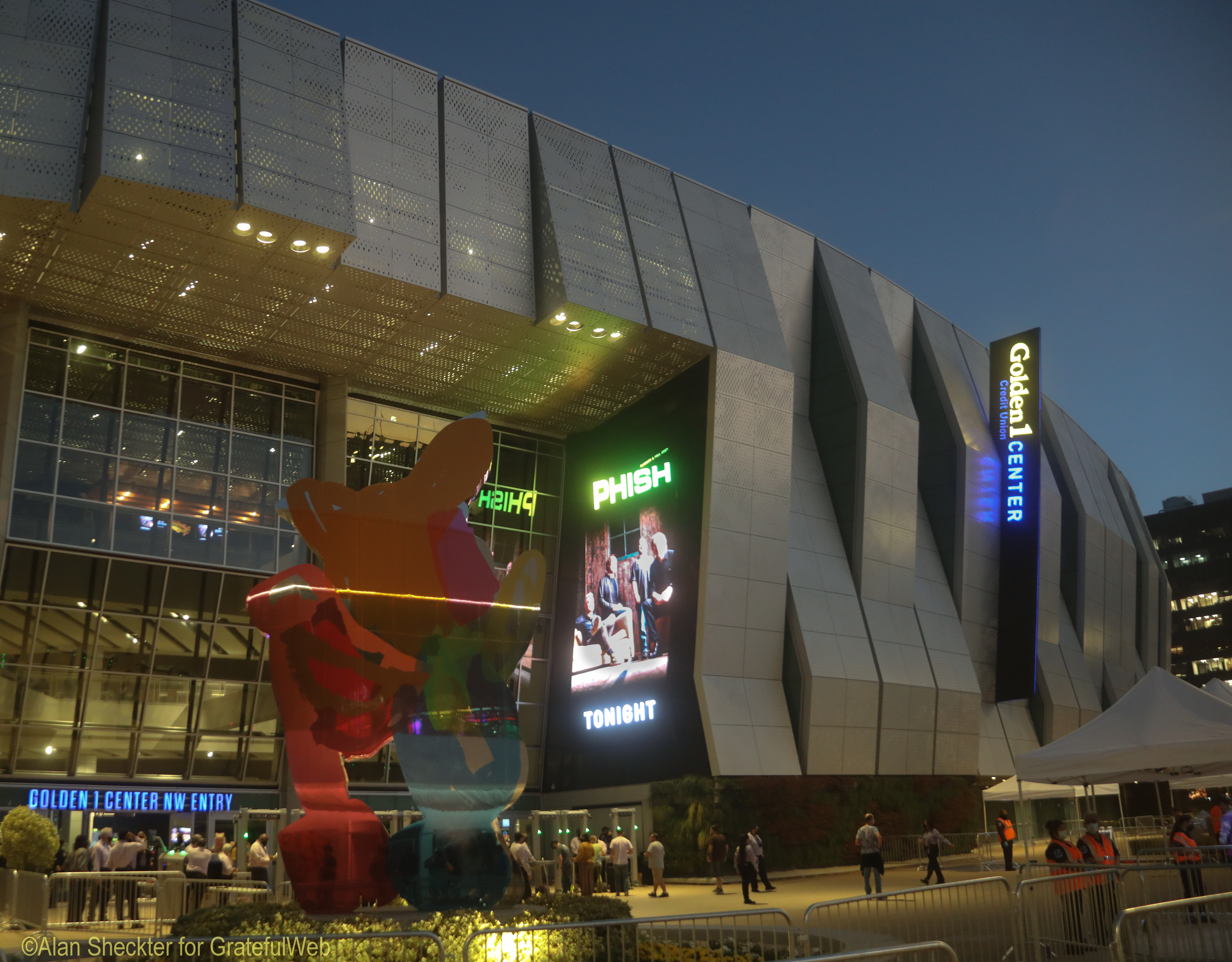 It was the band's first indoor show since the Covid-19 pandemic changed our world. It was also the first visit to the Capitol City in 25 years. Previously, they played Arco Arena in November 1996, outdoors at Cal Expo in September 1995, the 975-capacity Crest Theatre in March 1993, and Cal Expo in August 1992 (the latter performing on a bill with Santana, The Indigo Girls, and Los Lobos). Here in 2021, the performance took place at the Golden 1 Center, the cavernous, technologically advanced home of the NBA's Sacramento Kings.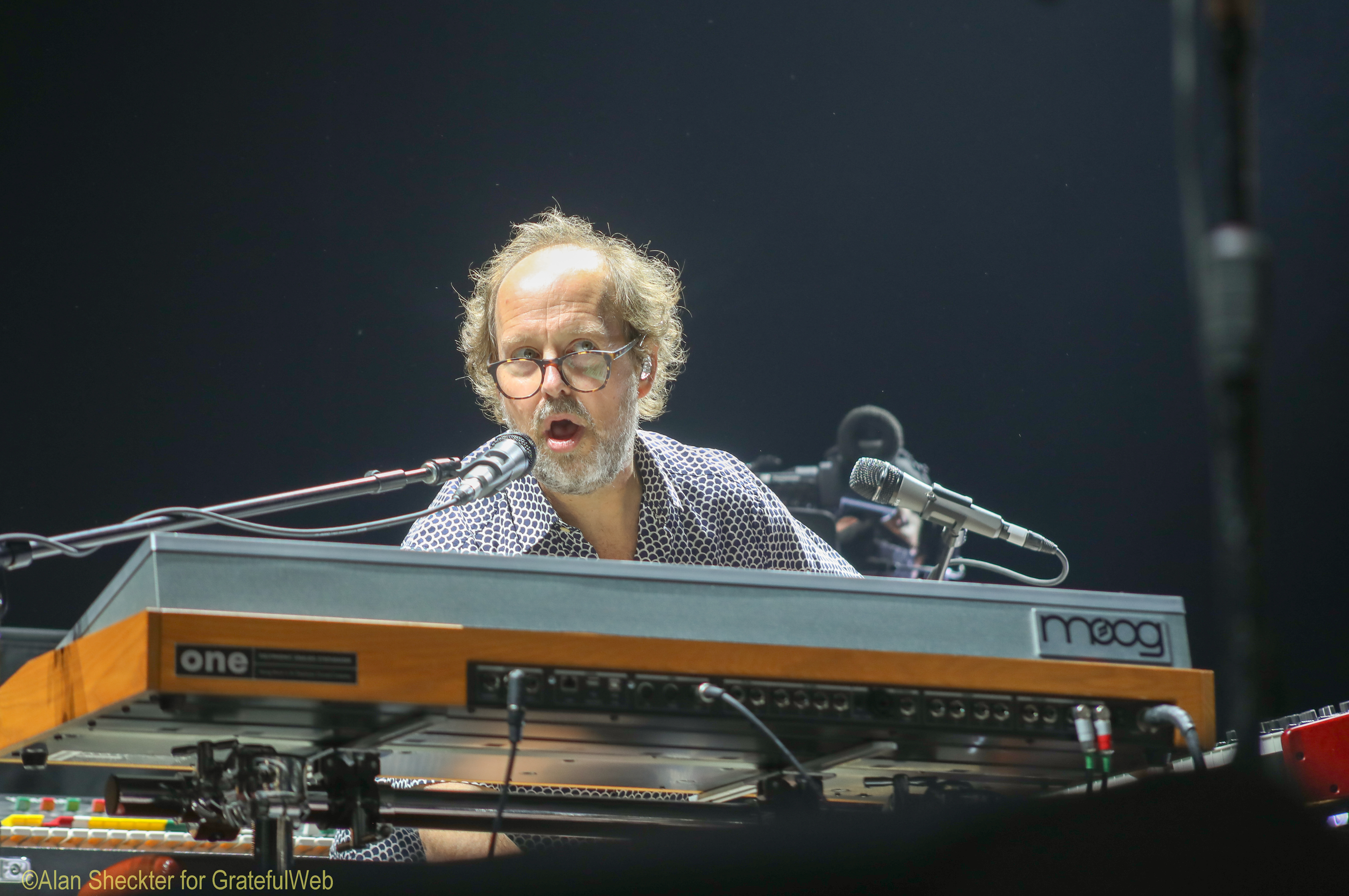 The evening, in which the arena was about seven-eighths full, included some covers, some surprises, and some unusual song placements that kept everyone on their toes. Phish threw some typically second-set songs into the first set, including the shuffling, midtempo opener "The Final Hurrah," which was followed by "Harry Hood," a typically late-in-the-show selection that started with some reggae-infused riffs that involved some high-level keyboards and just-right bass and pleasing guitar interludes. Sufficiently warmed up and primed, the band produced a rare mid-first-set "The Squirming Coil," which was followed by Gordon's "555" and McConnell's "Army of One." The first stanza ended with a long and juicy "Mercury" and a quick and rousing "Character Zero."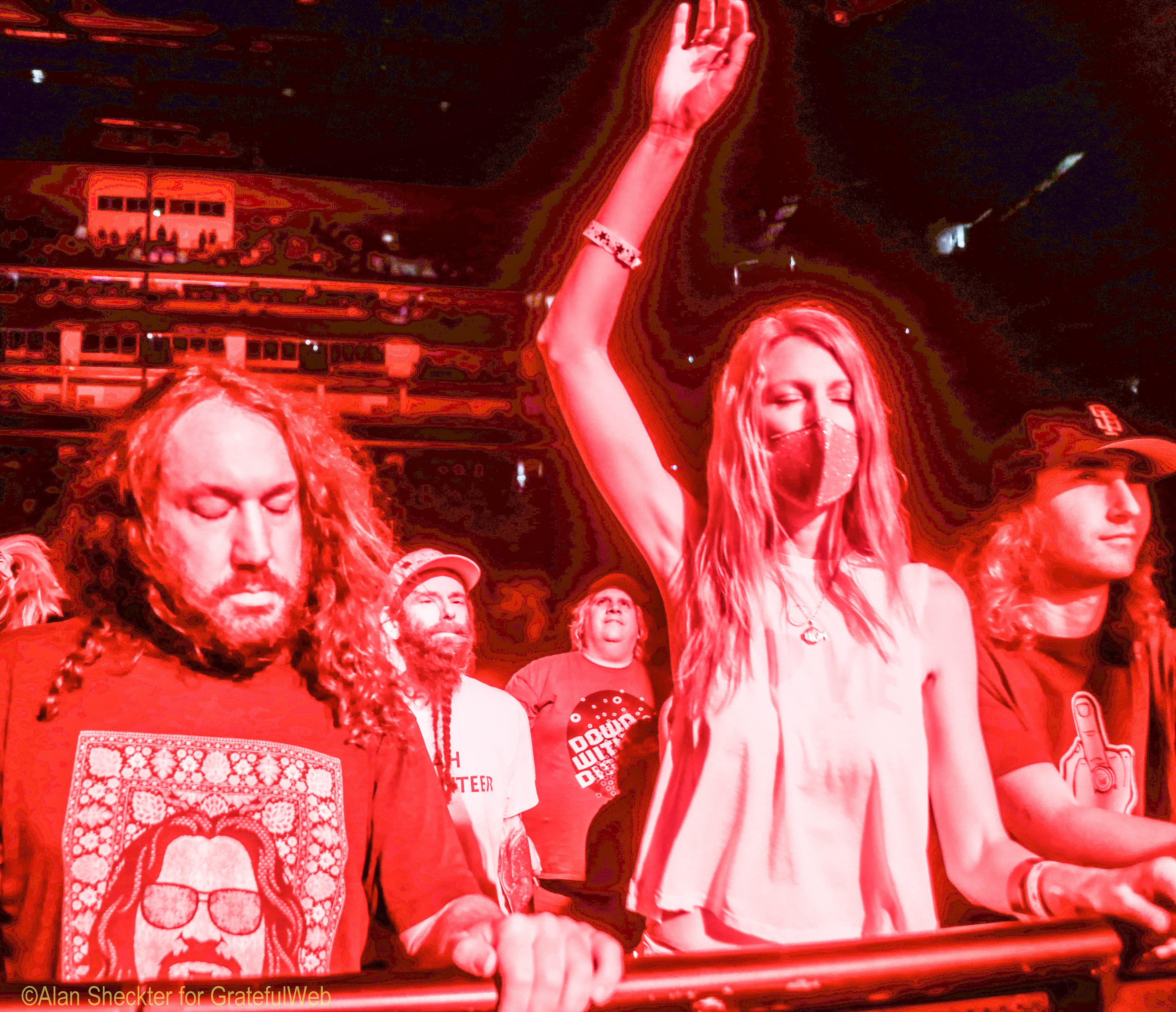 The evening's cover songs were varied and carried out in fine fashion, and included Taj Mahal's 50-something-year-old "Corinna," and two songs first recorded in 1992 – a reverent bluegrass-Phish-style version of Del McCoury's "Beauty of My Dreams," and the Los Lobos ballad, "When the Circus Comes," the penultimate song of the second set.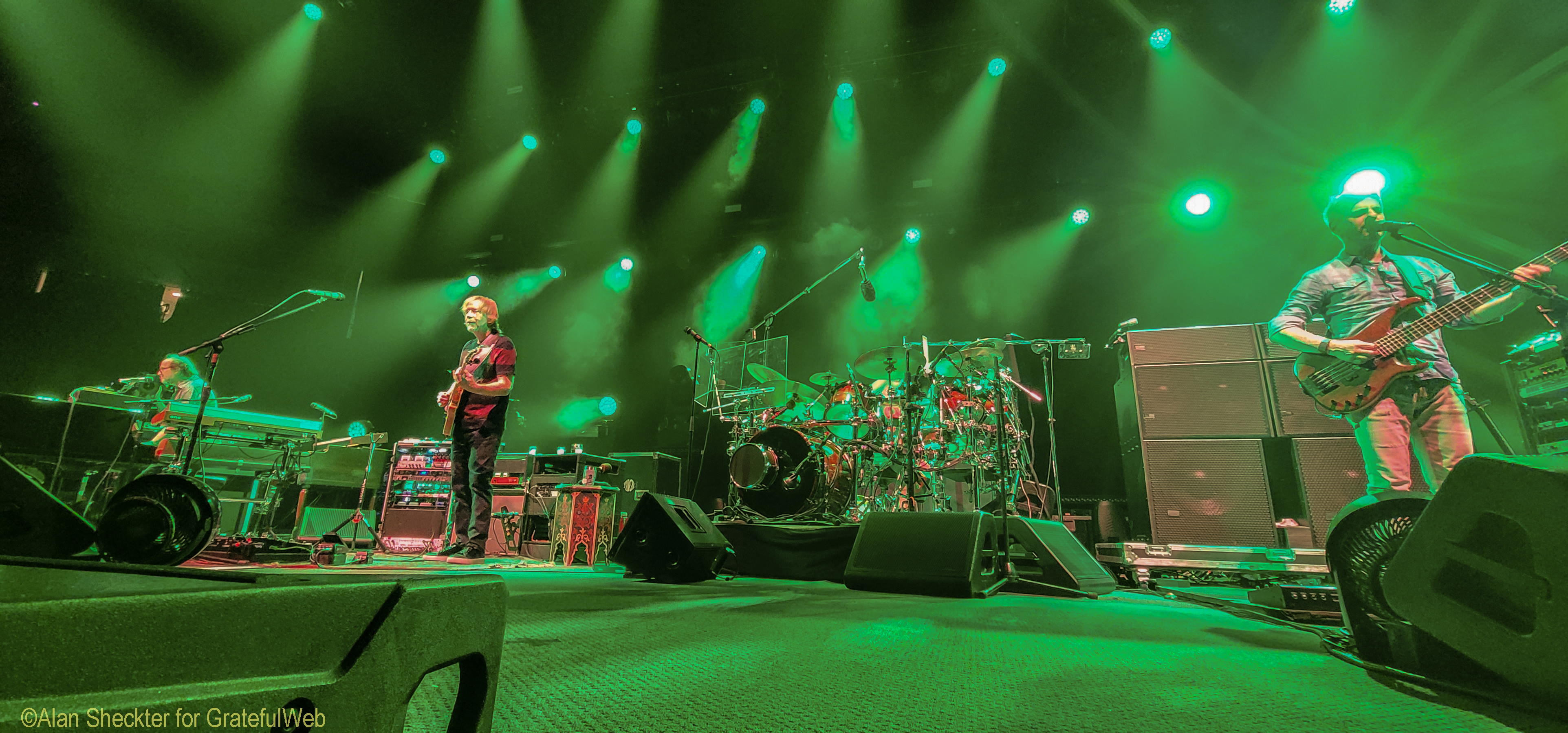 The 12-song second set included the performance debut of "And So to Bed," as well as the first live treatment in four years of "Brother," one of those Phish songs with lyrics of frivolity ("Somebody's jumping in the tub with your brother; Whoa, Whoa, Whoa!") presented as a fun and fast-paced drum-and-intricate-guitar-jammed treat.
After "Brother," Anastasio took a few minutes at the mic:
"A little trivia question for those of you who've seen Phish before," he said. "What other song ends with 'the pulling of the neck'? Page, what song is that?"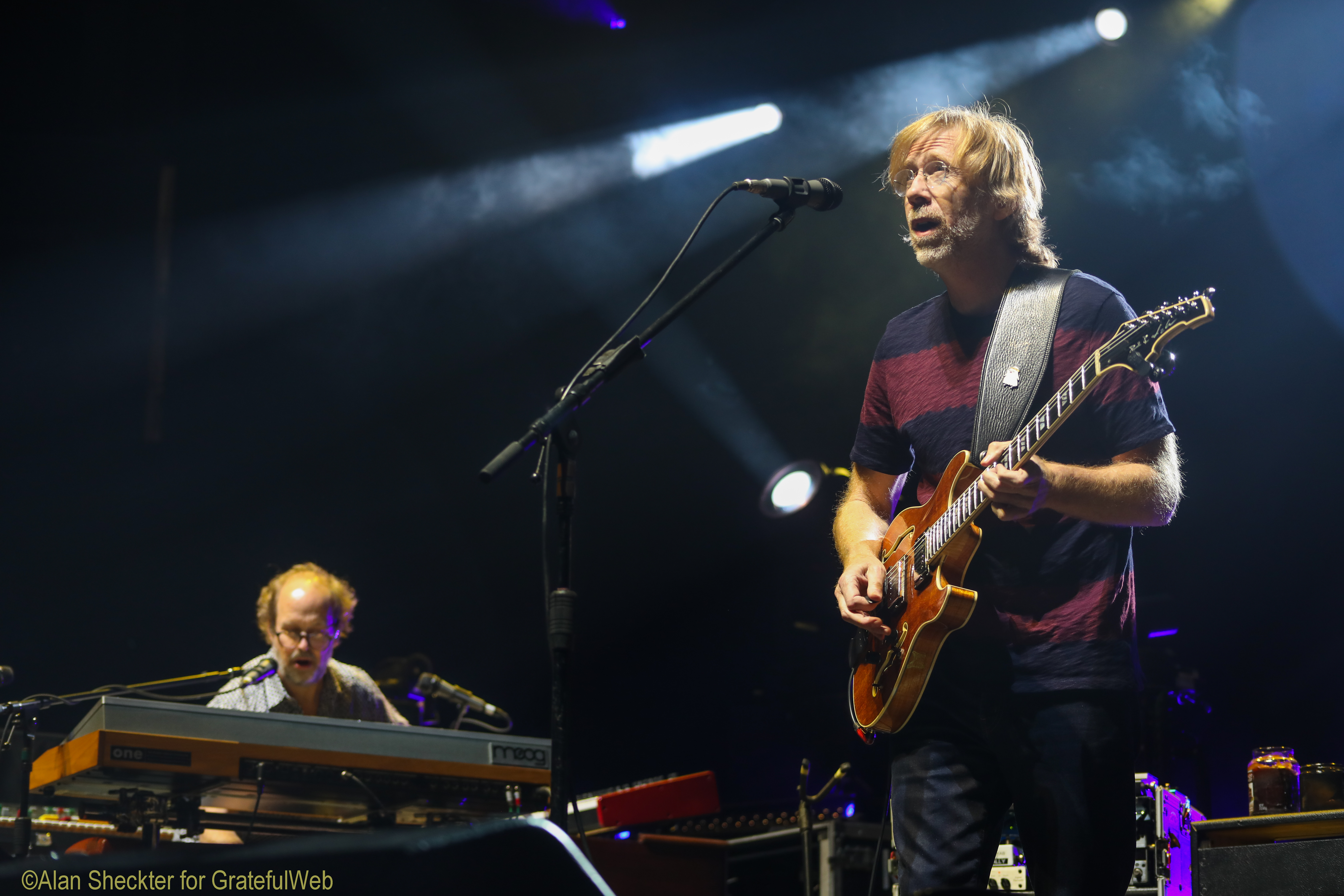 "I believe it's 'Rift'," McConnell replied.
"The song is 'Rift,' Anastasio continued as if he was a game-show host. "Ten points for the keyboard player; zero points for the audience."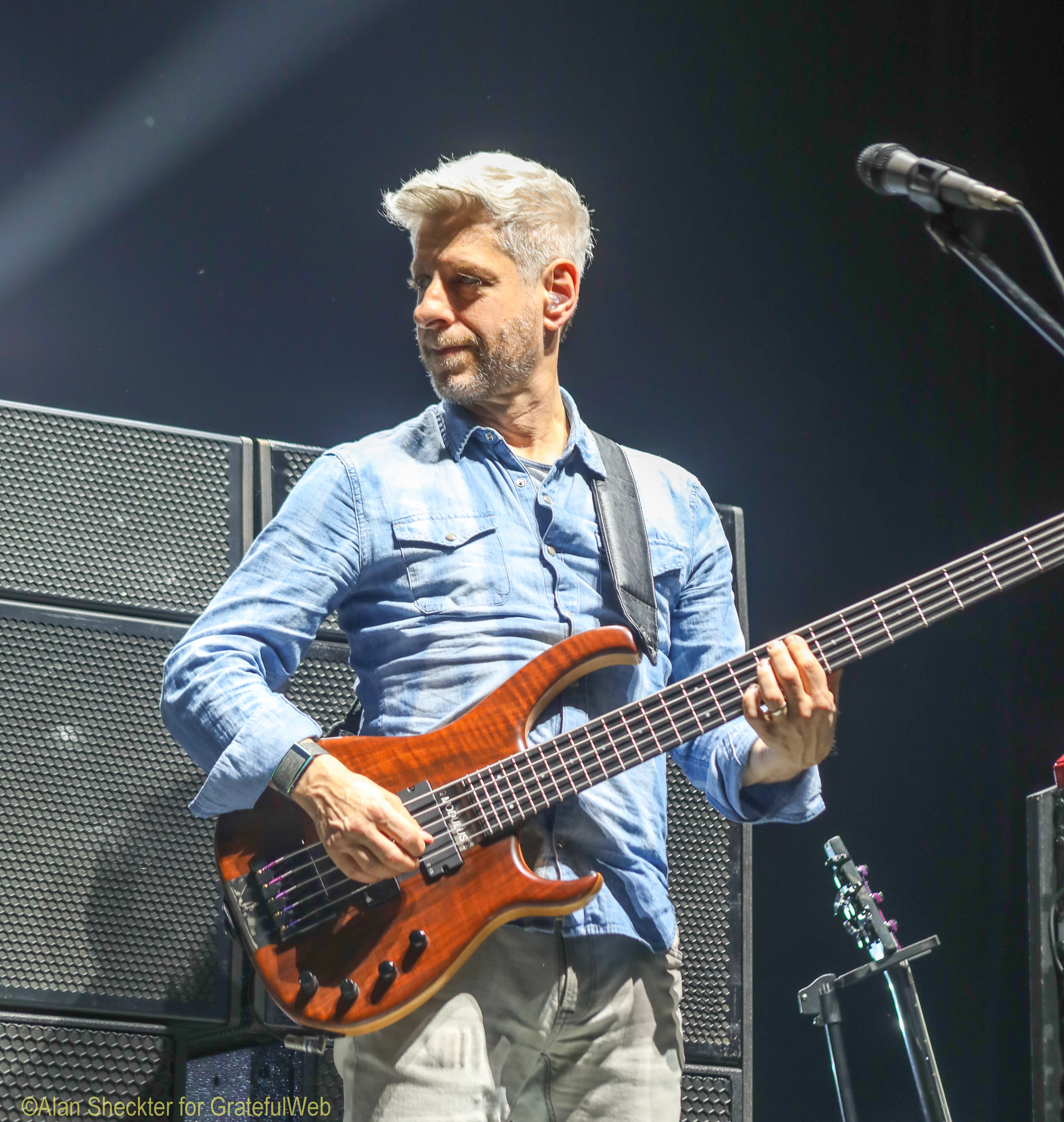 The second set also included such standouts as "Piper" and "Tube," which led into a first-ever performance of the instrumental "And So to Bed." Phish closed out the second set with, "Golgi Apparatus," and the assemblage was sent on its way with an inspiring version of "Sand."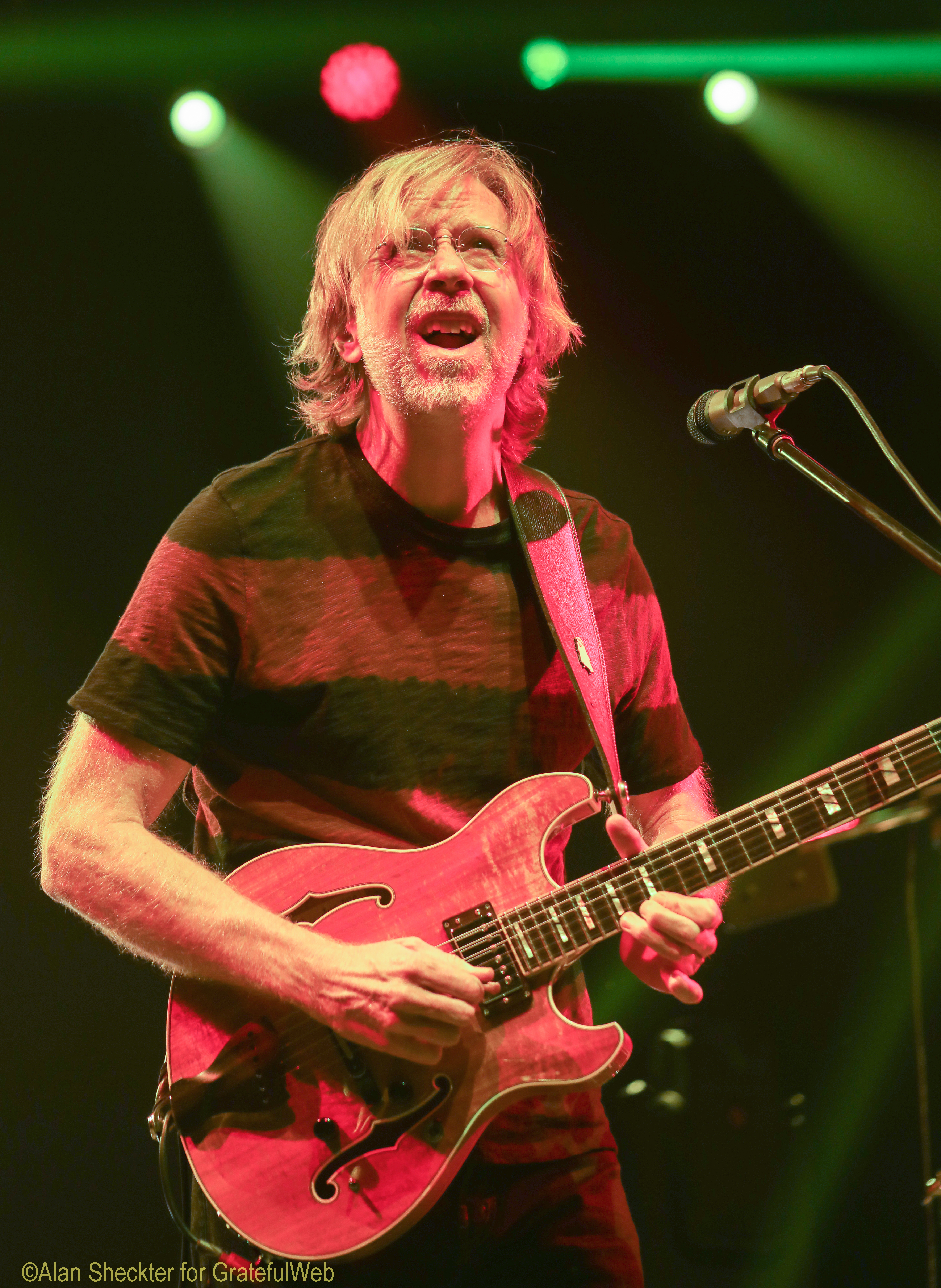 "I'm very happy to be here tonight," Anastasio said before "When the Circus Comes." "I think it's been quite some time since we were here. I honestly don't know the last time we played Sacramento." After the crowd informed Anastasio that it was 1996, he said, "That was a fun year. It was the second-most fun year in Phish's history. 2021. You may think that's some show business comment but it's not. I've had more fun this year."
Here is some very educated commentary from others in the house when asked their favorite song and to identify the evenings Most Valuable Player (MVP):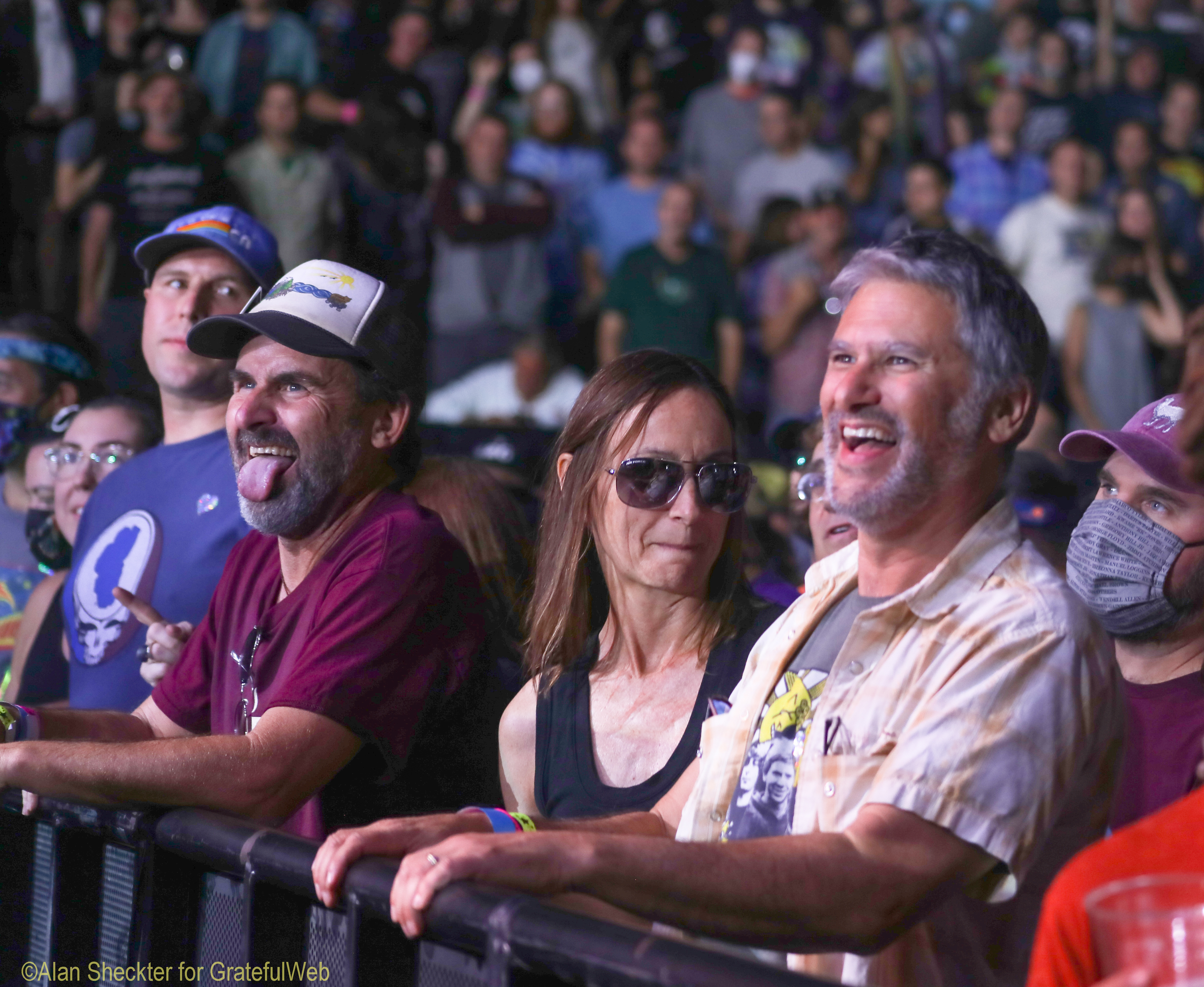 Larry Lemm, Chico, Calif. (Has seen 126 shows; his first was Sept. 27, 1995)
Song: "Sac had a big 'Mercury.' Almost 20 minutes. … Debut of 'And So To Bed,' which was on the band's 1985 white tape demo. … Encore of 'Sand' was atypical placement, not usually an encore choice. Same with first set, 'Hood.'
MVP: Fishman Why? I dunno, but that little dude in a dress can drum!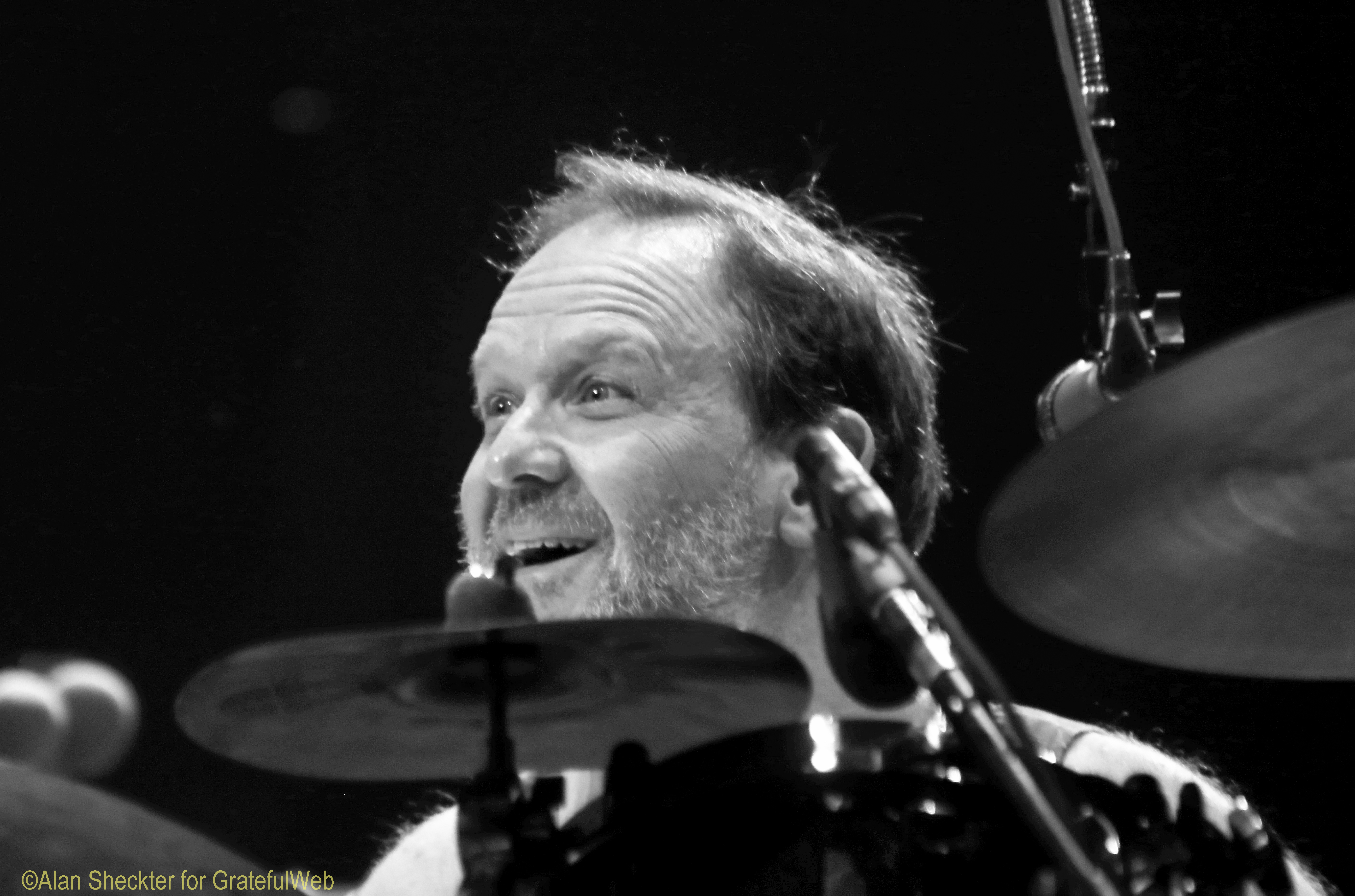 Veronica Blake, Auburn, Calif. (Has seen four shows; her first was August 30, 2019)
Song: "Army of One"
MVP: "Page McConnell, because his fingers turn the keys into pure joy.
In addition: Couple thoughts I had during the show: Phish and their fans are the 'Ted Lasso' of jam bands. Sacramento vibe is really cool; haven't seen this energy since Grateful Dead was playing Cal Expo."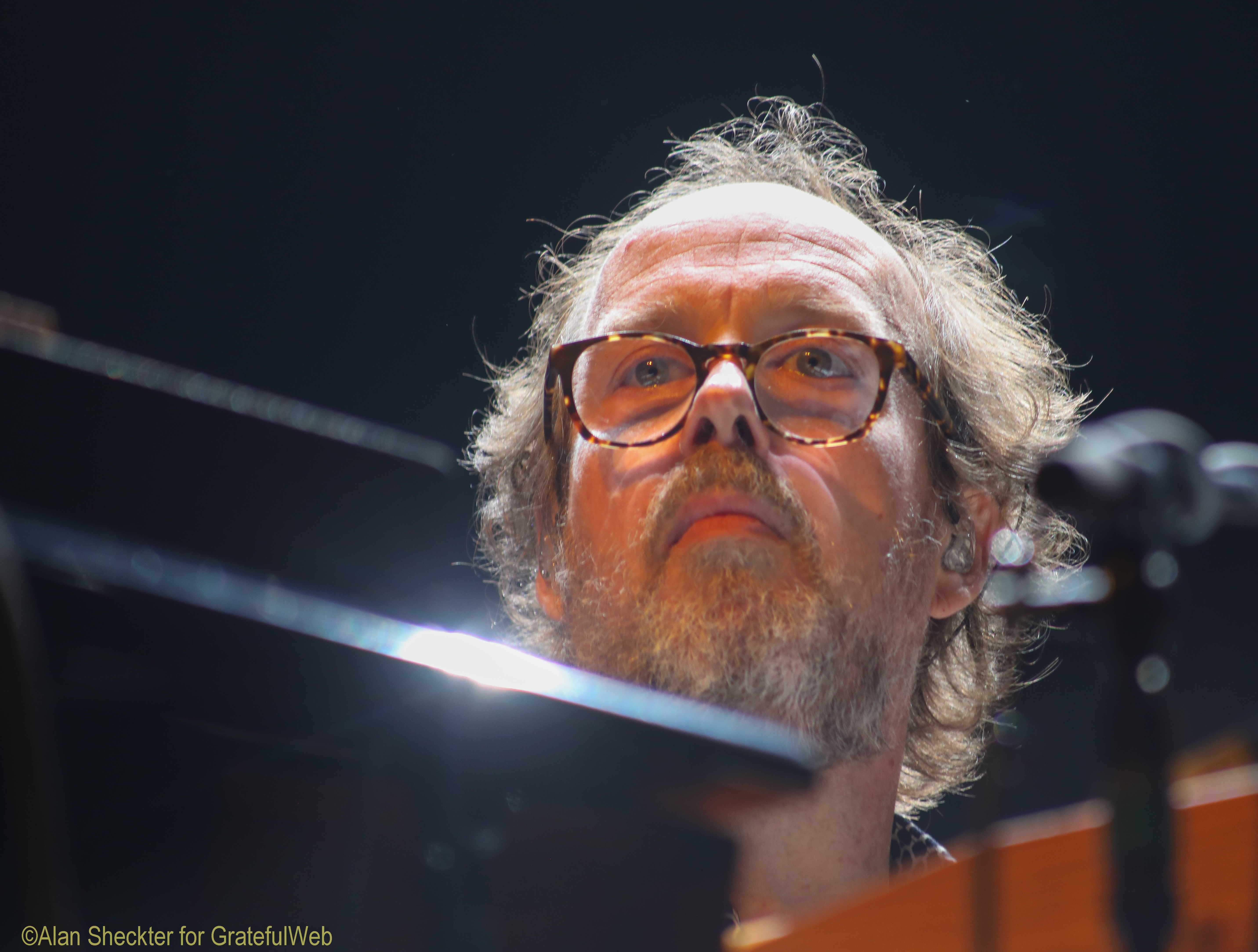 Kristin Stansby, Davis, Calif. (Has seen "a few hundred" shows; her first was May 7, 1992)
Song: "Character Zero" was well played with high energy. … "<Chris> Kuroda's lights were in perfect synch, reminding me of seeing phish in Italy 1997 at a fancy marble theater."
MVP: "Jon Fishman was the VIP 'coz the beats were fresh, and he is a tireless player! He sounds like two drummers!"
In addition: "I love the family at phish. It takes but a few minutes to find a mutual friend amongst fellow fans, so the shows have such a tight knit community of love for this band."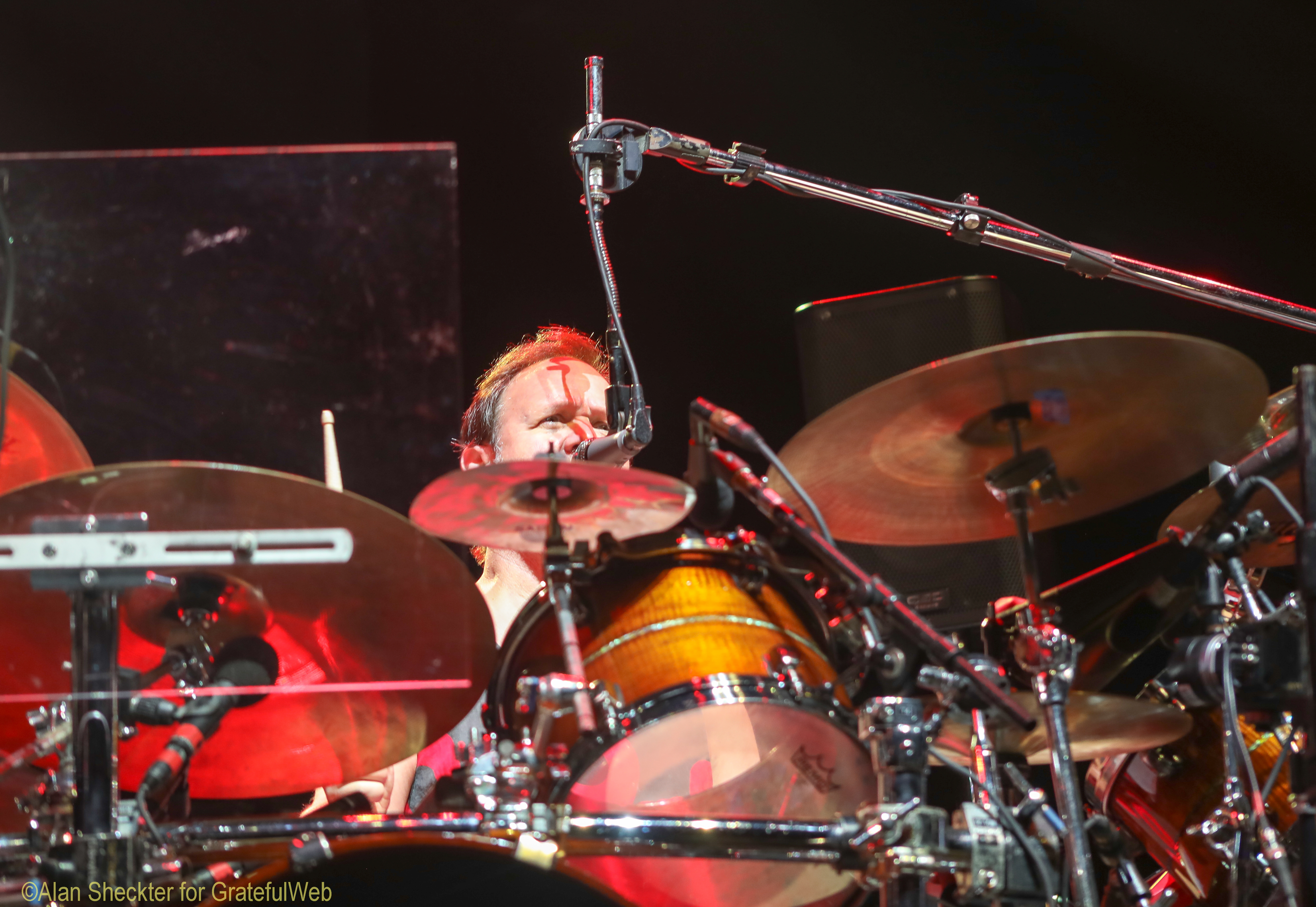 Matthew Gillies, Greenwood, Calif. (Has seen 34 shows; his first was March 1, 2003)
Song: "'Brother' was a real treat because it is so rarely played. I'm not sure that I've even heard them play it."
MVP: "Jon Fishman, for his stamina and dexterity"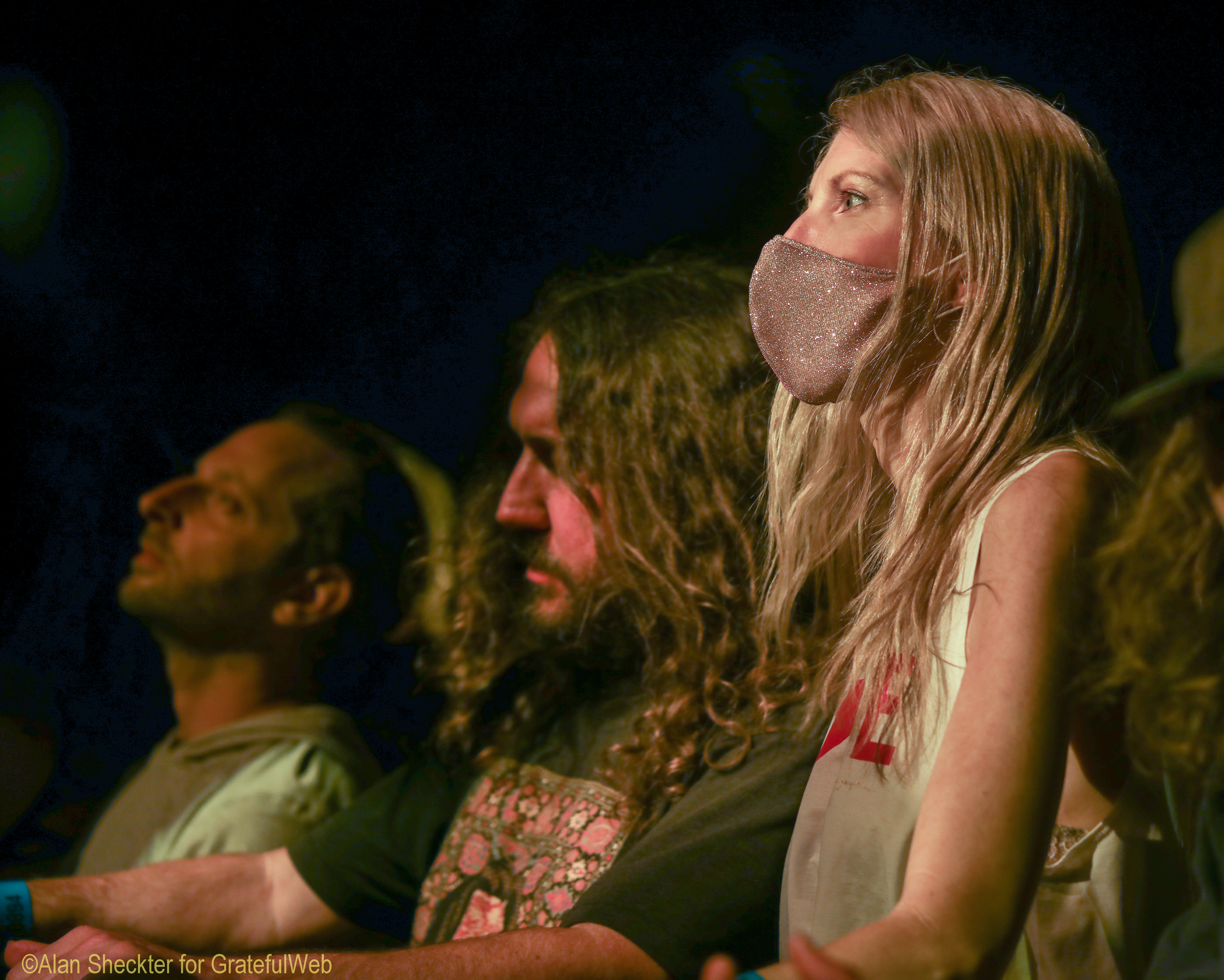 Tyler Blue, Grass Valley, Calif. (Has seen 118 shows.)
Song: "Phish just so happened to perform several of my favorite songs on Friday including 'Mercury,' 'Scents and Subtle Sounds,' 'Plasma,' and 'Sand.' However, the highlight of the night was the massive bust-out of 'Brother,' which hadn't been performed since 12/30/17.
MVP: Jon Fishman is the MVP of just about every night because he really is one of the best drummers on the planet. While playing with such a high level of complexity, he makes everything seem effortless. He steered the jams in the most organic directions. His work during the ambient exploration of "Story of the Ghost" was particularly impressive.
In addition: When the band got wind of the fact that ticket sales were lackluster for this show, the writing was on the wall that they were going to make people pay for passing this one up. … Their first show in Sacramento in 25 years showed the full range of the band's eclectic catalog, proclivities for improvisation and joyful spirit.
Jonny "Mojo" Flores, Placerville, Calif. (This was his first show)
Song: "'When The Circus Comes To Town' – the sweetness; 'Free' – the journey.
MVP: "<all of> Phish – fingers on a hand."MVP: "<all of> Phish – fingers on a hand."
In addition: "I feel the band builds tension to uncomfortable for the sake of f%#€ing with heads. That tension could be measured in 'Grittiness.' The more grit, the more tension! Also, the plethora of tones stood out to me!"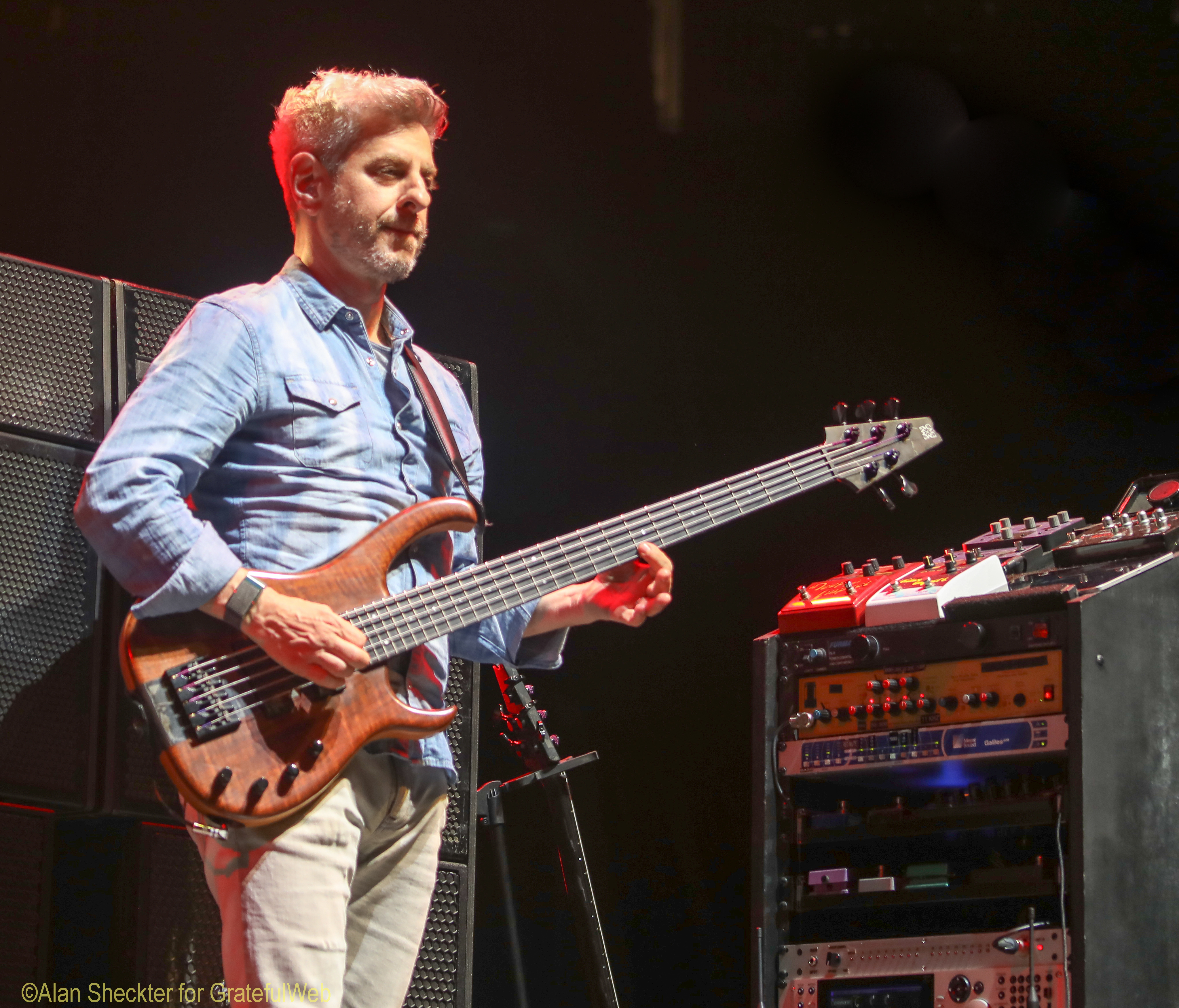 Set 1: The Final Hurrah, Harry Hood, Corrina, The Squirming Coil, 555, Army of One, Beauty of My Dreams, Mercury, Character Zero. Set 2: Scents and Subtle Sounds, Plasma, Free, Billy Breathes, Piper, Ghost, And So to Bed, Sigma Oasis, Tube, Brother, When The Circus Comes, Golgi Apparatus. Encore: Sand.