In one of their biggest headlining shows to date, Baltimore-based funk phenomenon Pigeons Playing Ping Pong took over Denver for an incredible night of music at the Ogden Theater, showcasing their signature styles and earning plenty of new fans along the way. Still riding high from their incredible DisNYE-themed performance in Kentucky this past December and in support of their latest LP Pizazz, the Maryland quartet capped off their three-night Colorado run with an eclectic set of tunes turning the Ogden Theater into a funk-fueled frenzy.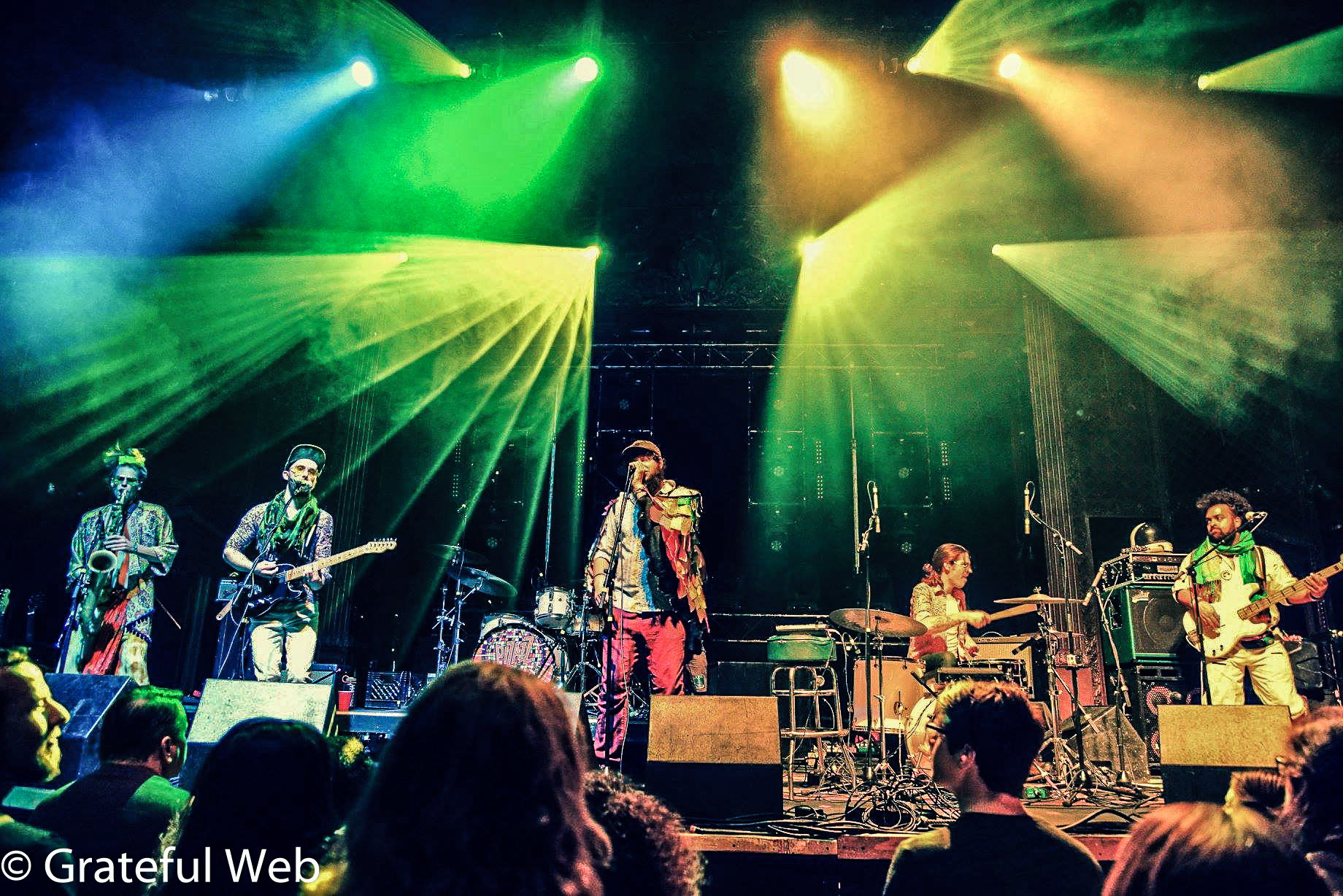 The night opened with Joe Hertler & The Rainbow Seekers, a six-piece Michigan band packed-full of energy and drive. Frontman Joe Hertler first started recording music as a sophomore at Central Michigan University in his dorm room and formed his band The Rainbow Seekers after meeting guitarist Ryan Hoger in college. The band has since released three studio albums, most recently Pluto in 2017 and have formed a reputable following throughout the country, playing sets at major music festivals such as Bonnaroo, Summer Camp, and Electric Forest.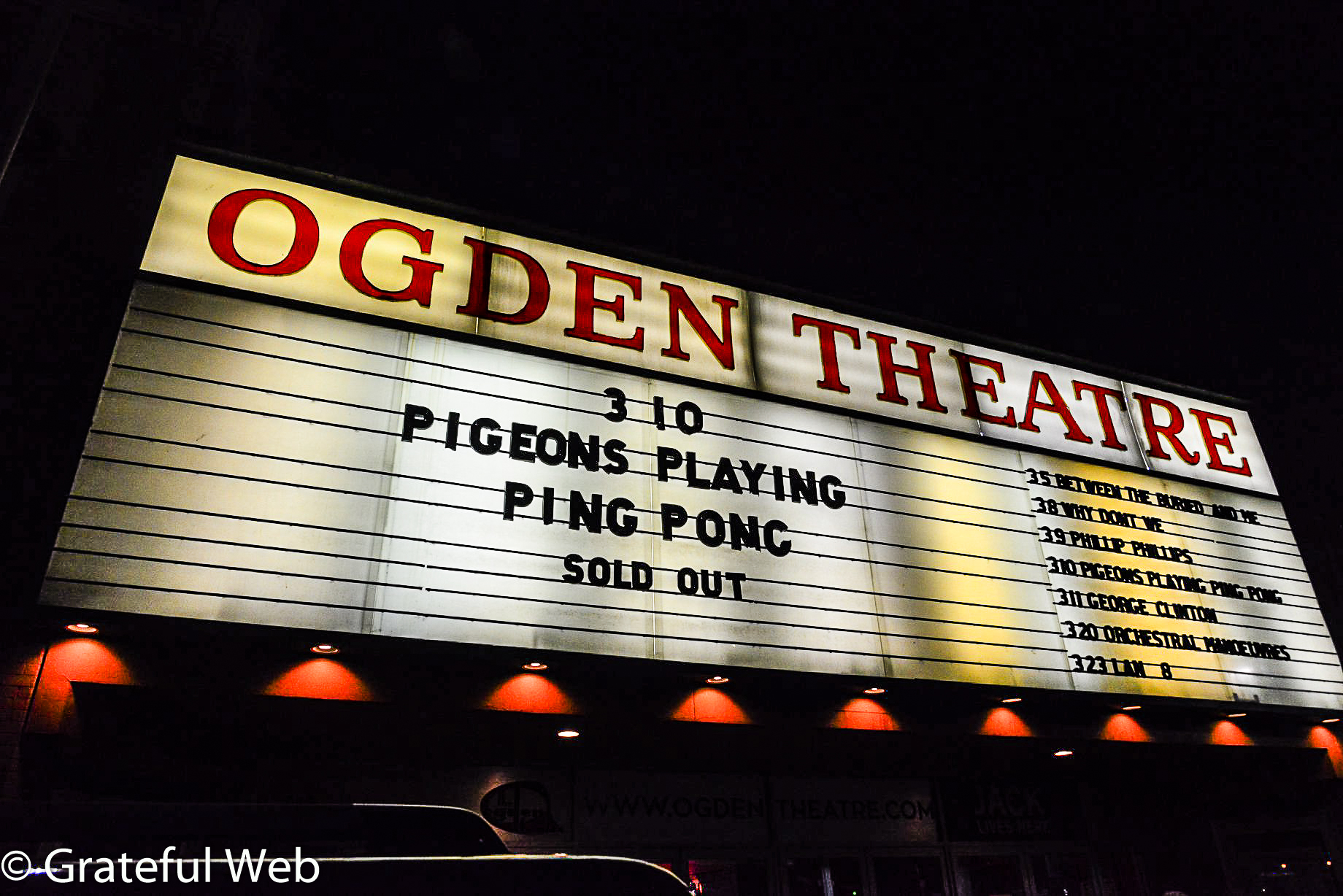 While Pigeons Playing Ping Pong might not be a household name in the jam community quite yet, they are well on their way there and have an incredibly dedicated fan base to show for it. The flock was in full effect Saturday night, packing the dancefloor from shoulder to shoulder, singing along to their favorite originals and covers. The show kicked off with "Walk Outside," an upbeat tune that cannot help but bring a smile to your face. The double-leads followed up with a rhythmic breakdown give the effect you are walking through a gorgeous sunflower-filled valley on a beautiful, cloudless day.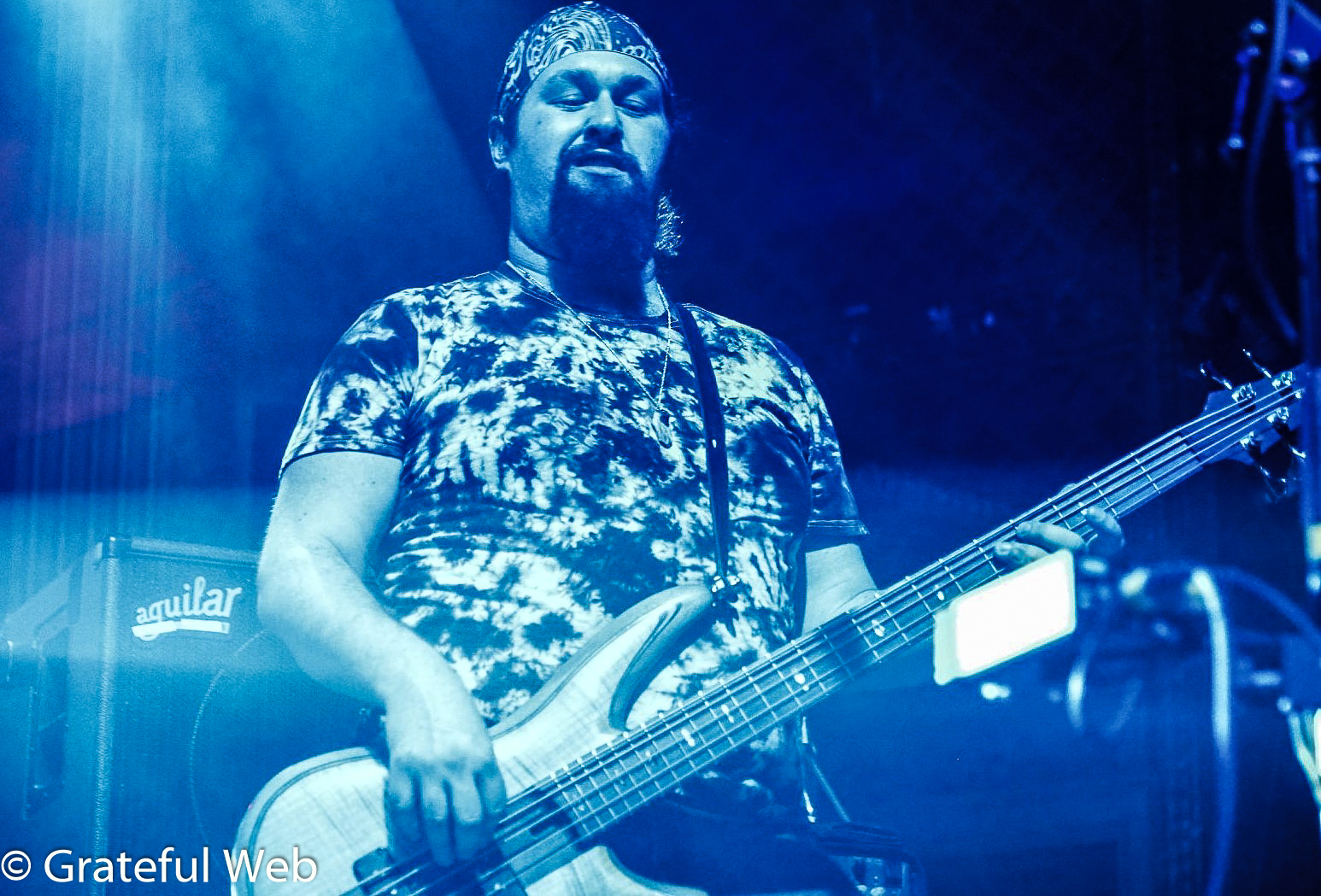 An early highlight of the night came during the sandwich, "Horizon > I Wanna Be Like You > Bare Necessities > I Wanna Be Like You > Horizon," which featured some incredible guitar wizardry from Jeremy Schon layered perfectly with the core backbone, drummer Alex Petropulos, and bassist Ben Carrey. "Horizon," featured on 2014's Psychology, is a floaty, feel-good anthem giving off tones of early 2000's Lotus vibes.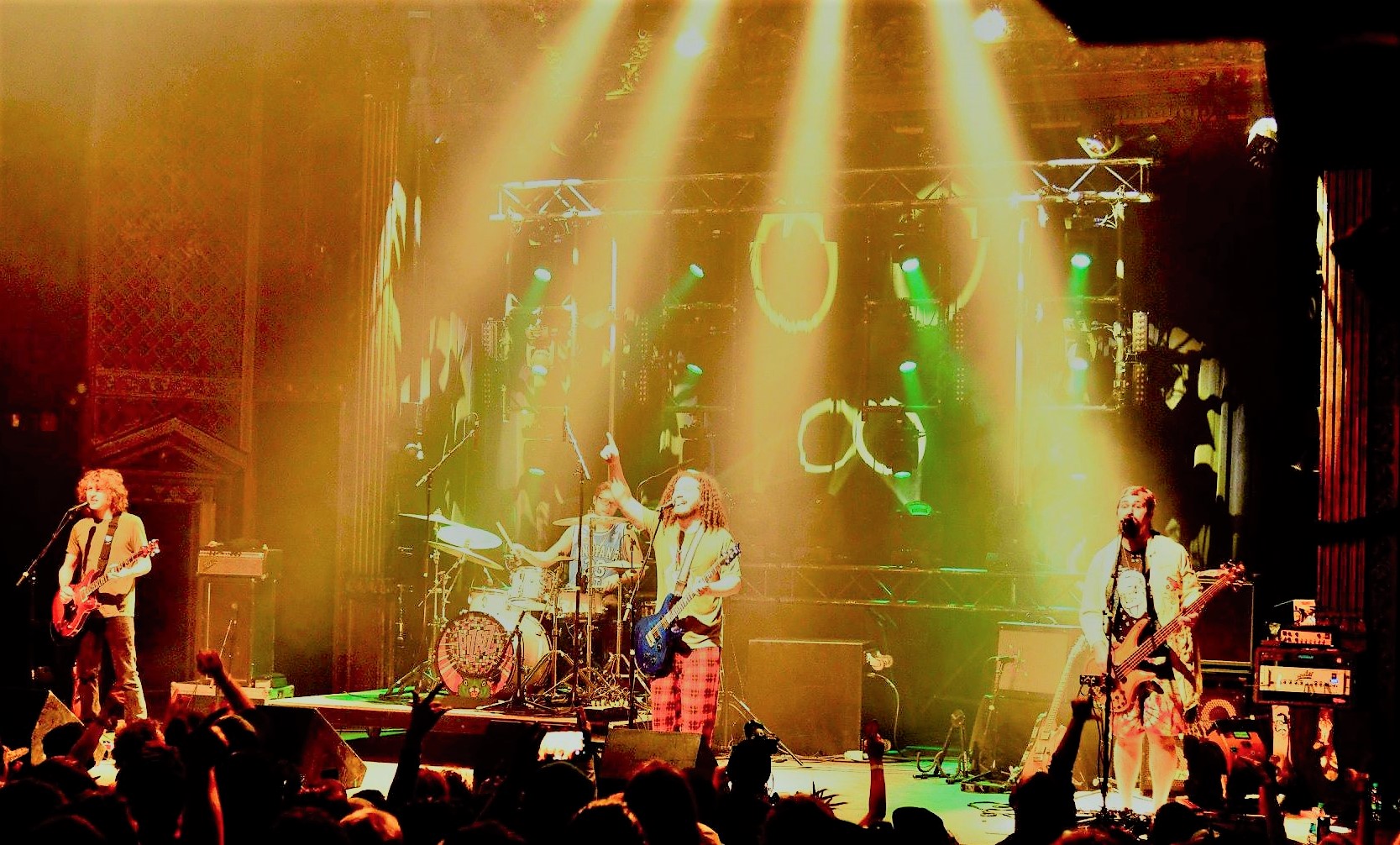 The band blended seamlessly into "I Wanna Be Like You," is an almost Celtic-esk track which showed off different vocal pitches from frontman Greg Ormont, before diving into the ever-popular "Bare Necessities," The Jungle Book boogie which first made its appearance during PPPP's DisNYE show this past December in Kentucky. The end of the segment took an absolute psychedelic twist, diving deep into a spacey realm yet untouched in the night, leaving the crowd hungry and ready for more action set II.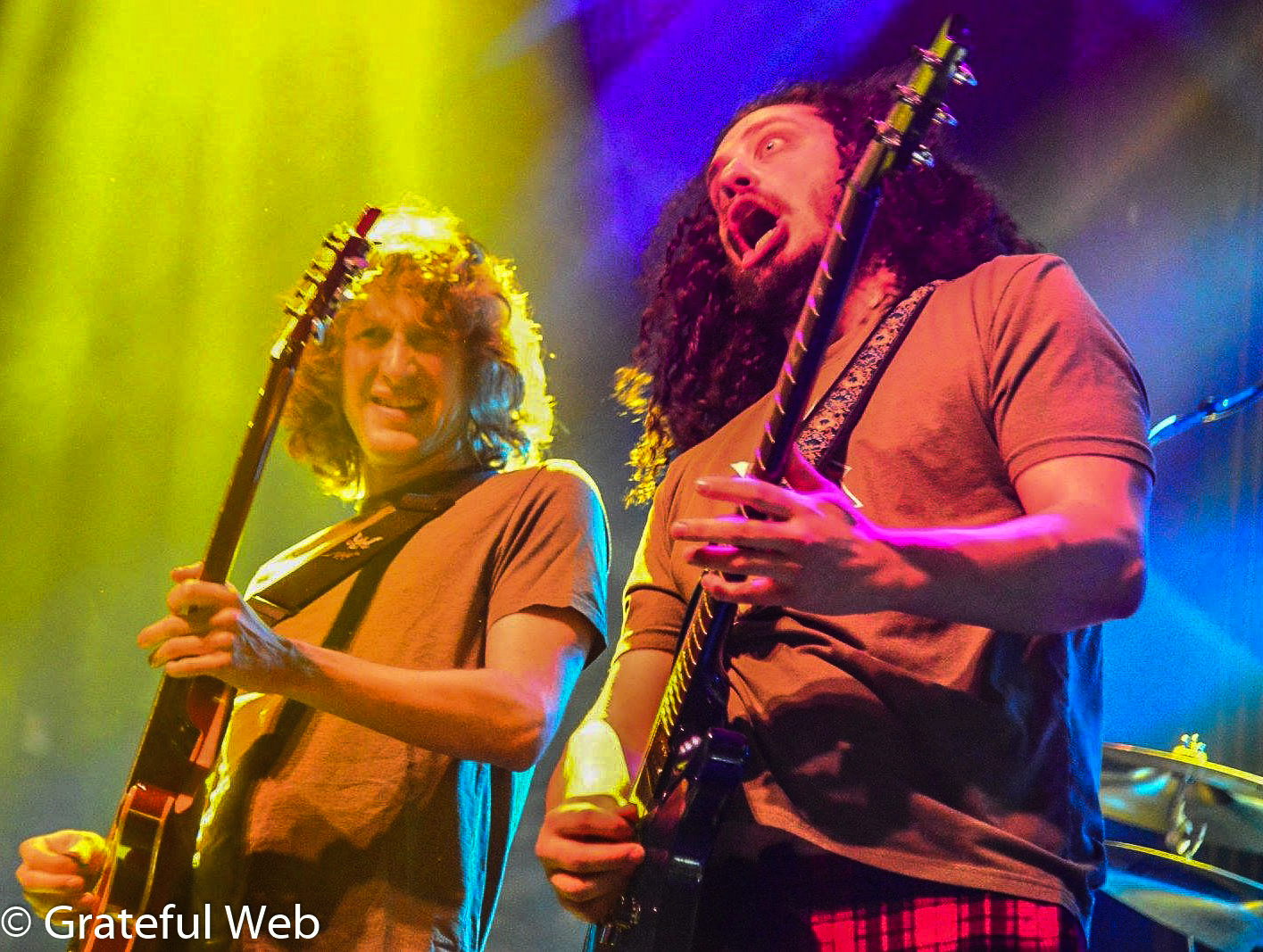 Second set featured seven unique, wide-ranging tunes with tracks like "Pigs (3 Different Ones)" and fan favorite "Melting Lights," which describes a place we've all probably been before. The energy was so incredibly high at this point, every fan hanging on to each note and waiting to see what came next. Midway through, frontman Greg "Scrambled Greg" Ormont made the huge announcement that they would be opening for Moe. July 12th at the legendary Red Rocks Amphitheatre, something the band has no doubt earned for their endless touring and growing success. "Ocean Grows" brought the high-energy second set to a close as the flock flapped their wings in unison, an ode to the accomplishments of Pigeons Playing Ping Pong.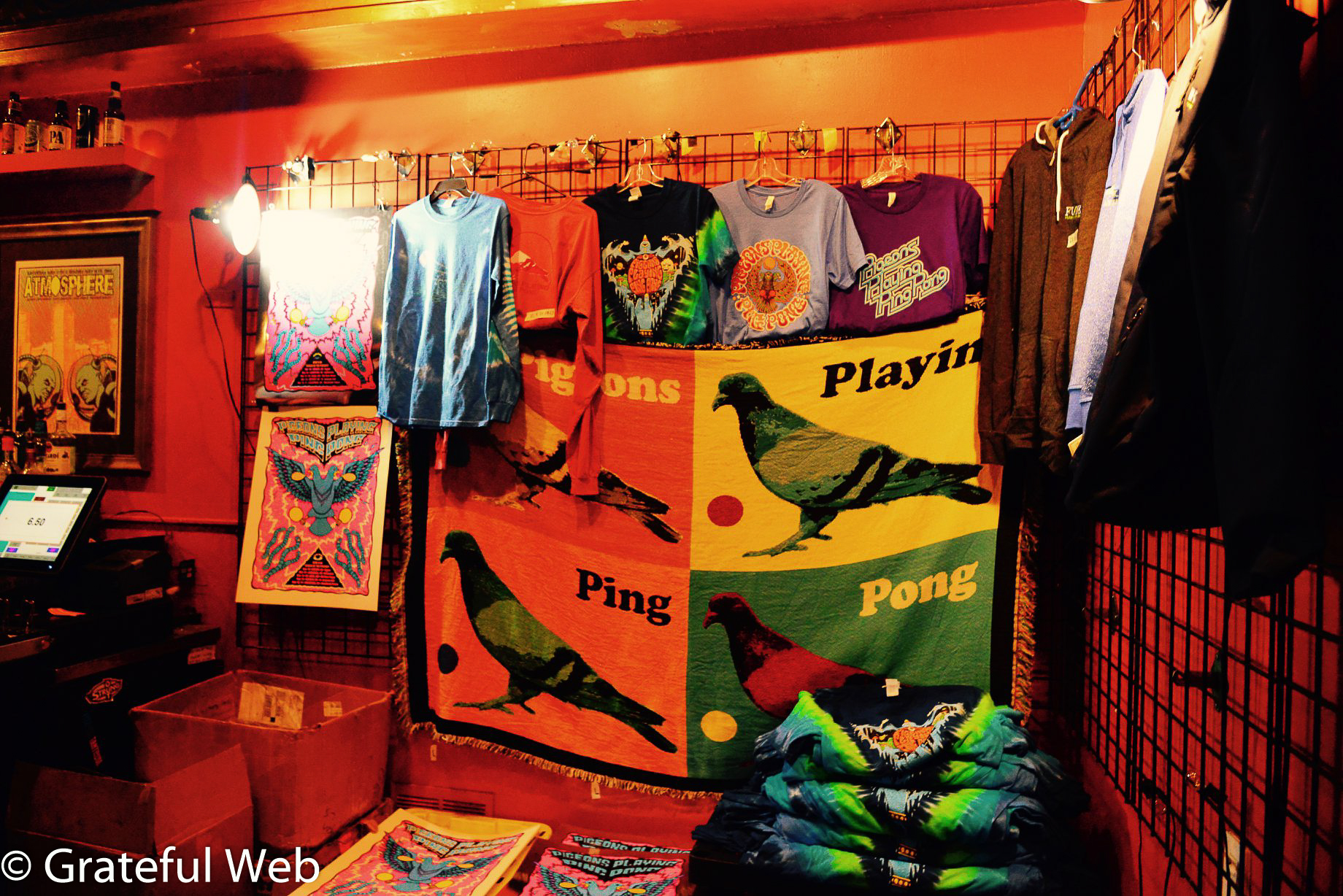 This band, while still young and on the rise, shows character that other bands in the jam scene do not have. There is something about this band, whether it be Ormont's incredible facial expressions or Schon's willingness to explore the fretboard, which sets them apart. On the surface, they appear to four guys having fun playing music (and they are) but hear them live and they are a notch above most heavy-hitters who have been doing this for decades. While many jambands ride the beat of the drummer and noodle off a steady beat, Pigeons are synced to an absolute tee, stopping and starting jams with complete ease. These days, we hear a lot about who's going to be the next Phish, or who's going to be the next Widespread Panic, and while Pigeons still has a long distance to travel, they hold all the skill, enthusiasm and charisma to take it to that level.
I: Walk Outside, Porcupine, Totally, Horizon > I Wanna Be Like You > Bare Necessities > I Wanna Be Like You > Horizon > Whirled, Julia, Avalanche
II: Fade Fast, Melting Lights > Pigs (3 Different Ones) > Poseidon, Couldn't We All, Dawn A New Day, Ocean Flows
E: Bad For You, Doc