The time honored tradition of bands playing after Phish was alive and well in Denver, Colorado, as not one, but two bands kept the party going upon the conclusion of the Dick's Sporting Good Stadium event at both Cervantes Masterpiece Ballroom and Cervantes Other Side last Friday night. The larger room hosted a Prince Tribute with an all star roster of musicians, while the emerging Garden State band Dogs in a Pile raged in the more intimate space. These venues are conjoined by a door and owned by the same team. This was not only a luxurious ADHD indulgence, but the party rolled on past 3am. It was hard to decide which show to attend, but thankfully fans were allowed to ebb and flow between the two rooms.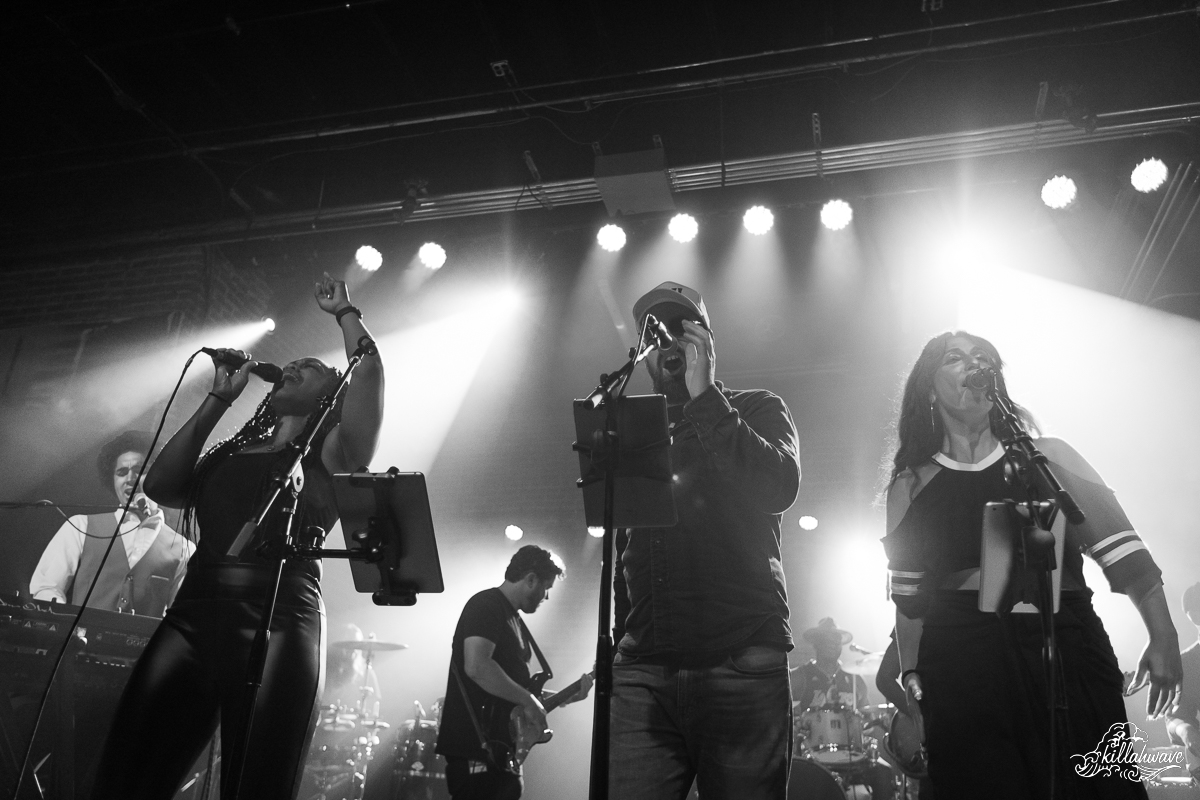 Located in downtown Denver, Cervantes Masterpiece Ballroom is a well known 900 person capacity venue with an open floor and balcony that wraps around the venue. Cervantes Other Side is located next door, and holds 500 people. One surprisingly notable delight at Cervantes Other Side was the delicious, made from scratch, late night food options. The hummus plate included freshly chopped rainbow carrots, which was an unexpectedly tasty, not to mention healthy, late night bonus.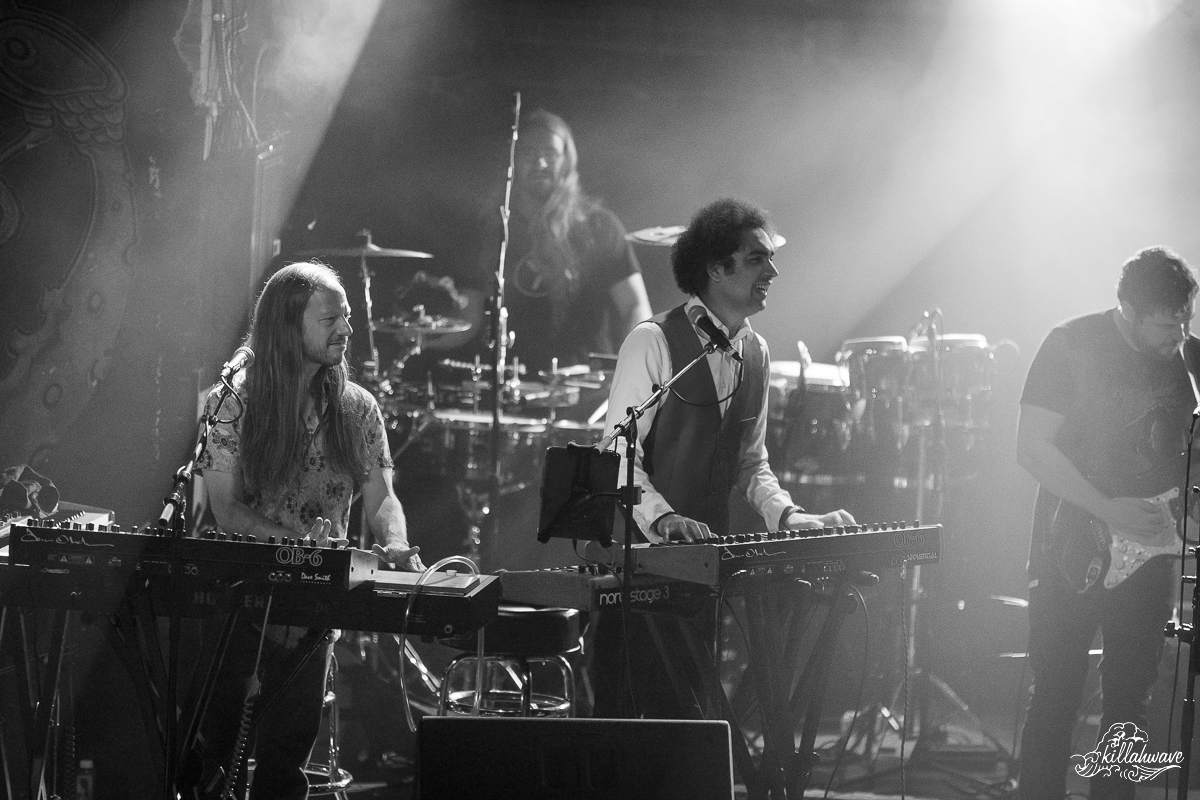 The Cervantes Masterpiece Ballroom hosted a rocking Prince Tribute, complete with purple lights and many local Denver musicians who are well known across the country in the jam scene. The dynamic duo of Casey Russell (Magic Beans) and Joey Porter (The Motet) handled the keyboards, while Isaiah Sharkey, Craig Brodhead (Turkuaz) and Ryan Jalbert (The Motet) brought incredible guitar riffs. Tauk's Isaac Teel and Will Trask delivered steady beats on the drums, in tandem with Nate Edgar (Nth Power) on bass. Lyle Divinsky (The Motet), Shira Elias (Turkuaz), and Kim Dawson contributed stunning vocals that Prince himself would have been honored by. The horn section added a jazzy element, and included saxophonist James Casey (Trey Anastasio Band), trumpeter Gabe Mervine (The Motet), and saxophonist Nicholas Gerlach.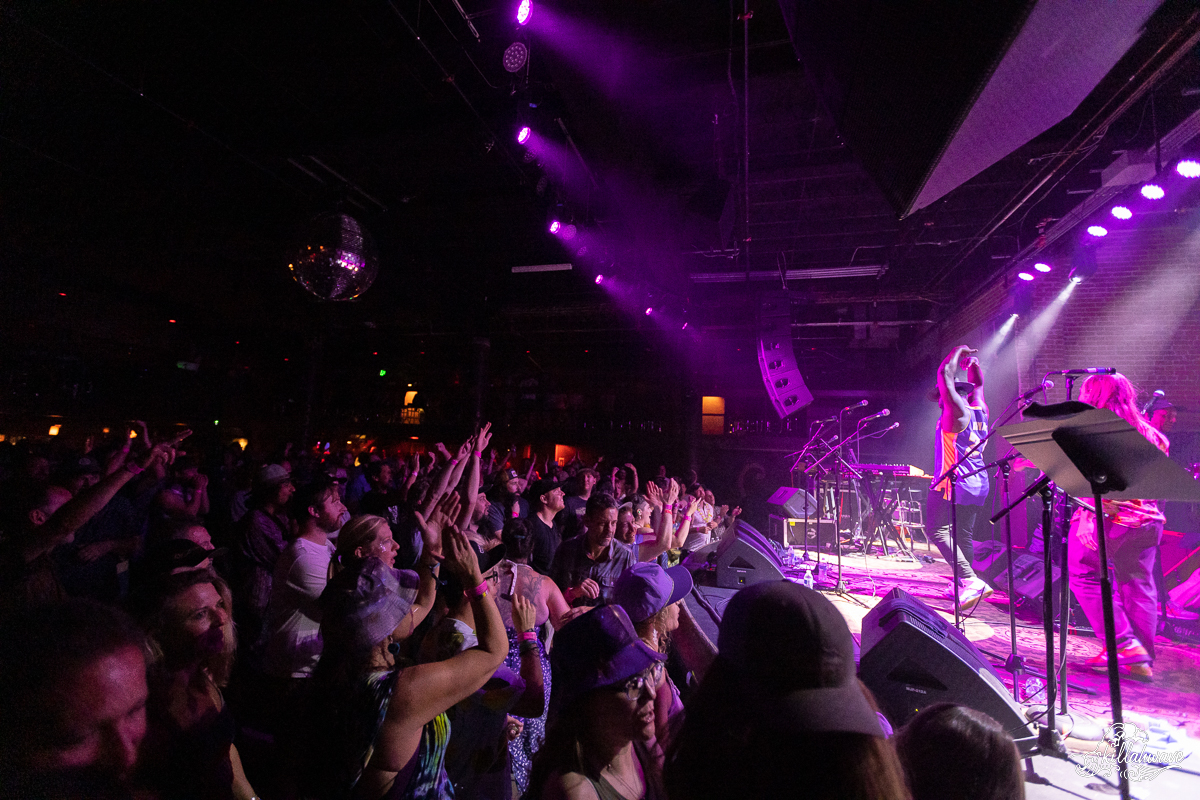 Musicians rotated in and out during their over two hour set. The singers, keyboardists, drummers, and bassist were on stage the entire time, anchoring the music, while the others rotated in and out. These talented musicians dug into Prince's vast catalog, and played many of the hits from "Purple Rain" to "When Doves Cry."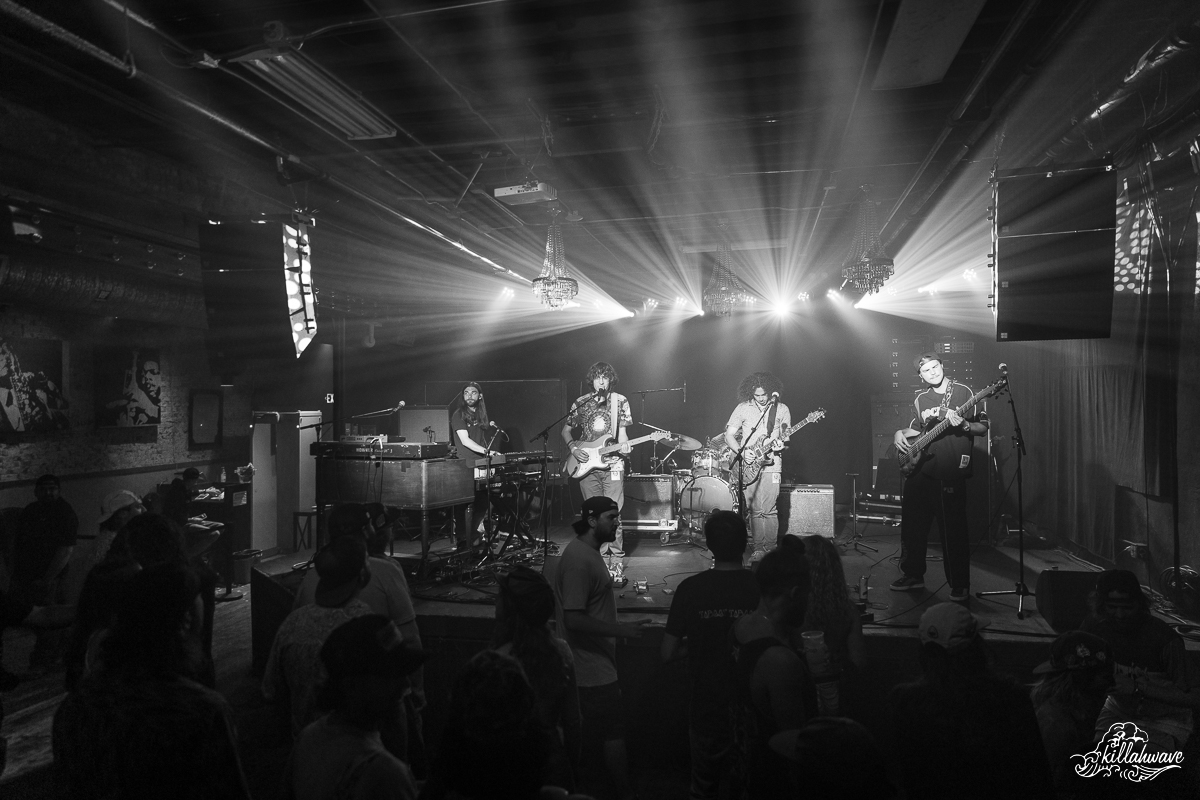 The party heated up next door at Cervantes Other Side with the rising jam rock squad based in Asbury Park, NJ, Dogs in a Pile. The band members consisted of guitarists Jimmy Law and Brian Murray, Bassist Sam Lucid, keyboardist Jeremy Kaplan and drummer Joe Babick, many of whom have studied at the prestigious Berklee College of Music.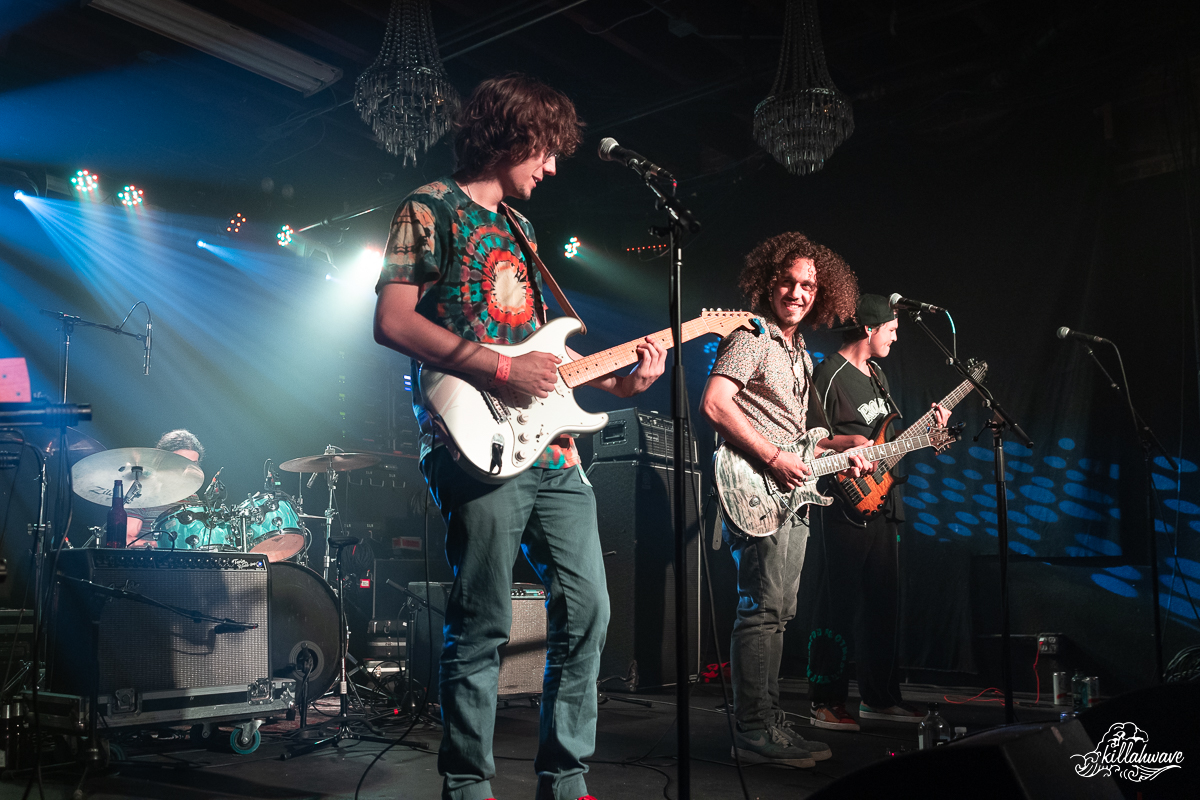 Dogs in a Pile's set contained mostly of high energy, face melting originals that included jams rooted primarily in rock and jazz. They served up several notable covers, starting with the Grateful Dead's "Help on the Way" > "Slipknot!" They also nailed the classic Allman Brother's instrumental, "Jessica," with a stellar performance by Kaplan on the keys. This band is an absolute must see, and is embarking on a stacked tour this fall across the Midwest and East coast.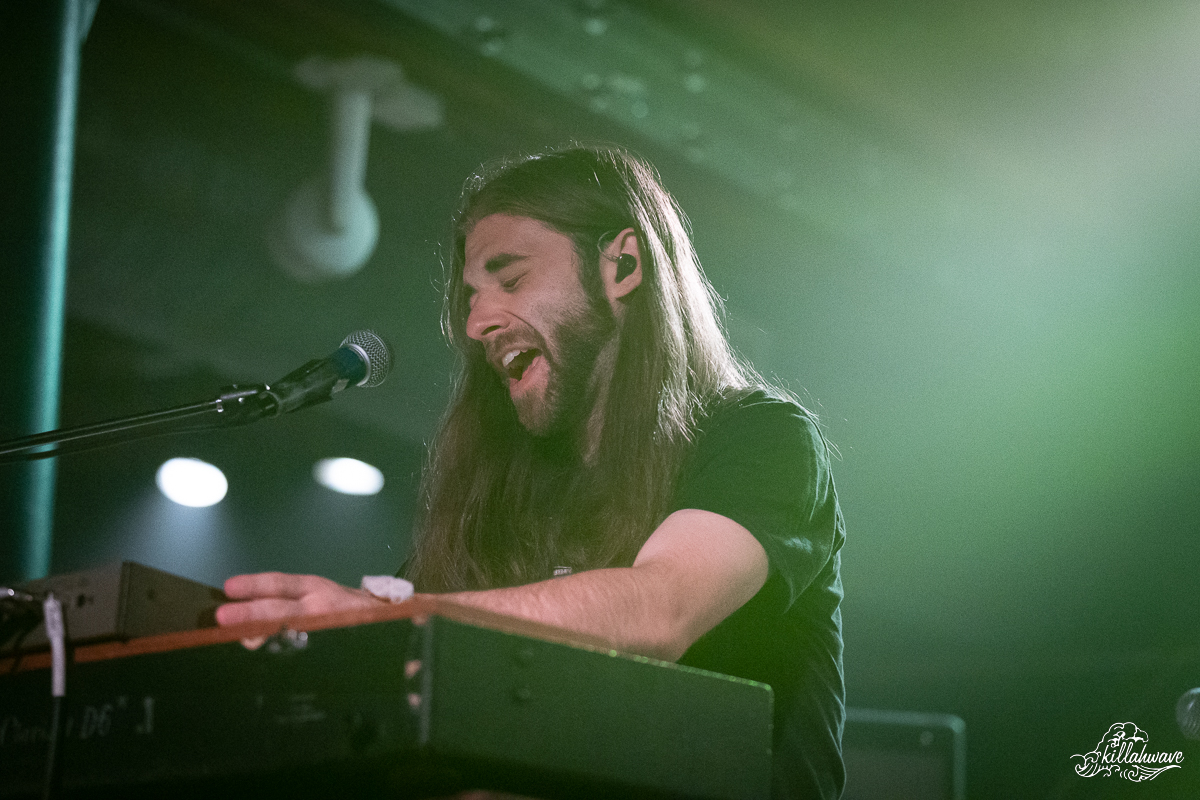 Cervantes Masterpiece Ballroom and Cervantes Other Side certainly know how to throw a fiery Phish after party, and kept the music going well into the late night. They booked exceptionally talented musicians, from James Casey to Casey Russell, as well as the ascending Dogs in a Pile. This stellar place should be on all jam rock fans list of venues to attend.
Check out more photos from the Prince Tribute and Dogs in a Pile!