Why does Railroad Earth feel like a Colorado band? Is it the style of music they play that suits a large majority of the musical culture in the Rocky Mountain state? Or is it the fact that they sell out shows here all the time and the fans go nuts for them, or are they that damn talented and inviting that they feel like home? Well, it must be a combination of all of this with significant emphasis on the that-damn-talented part.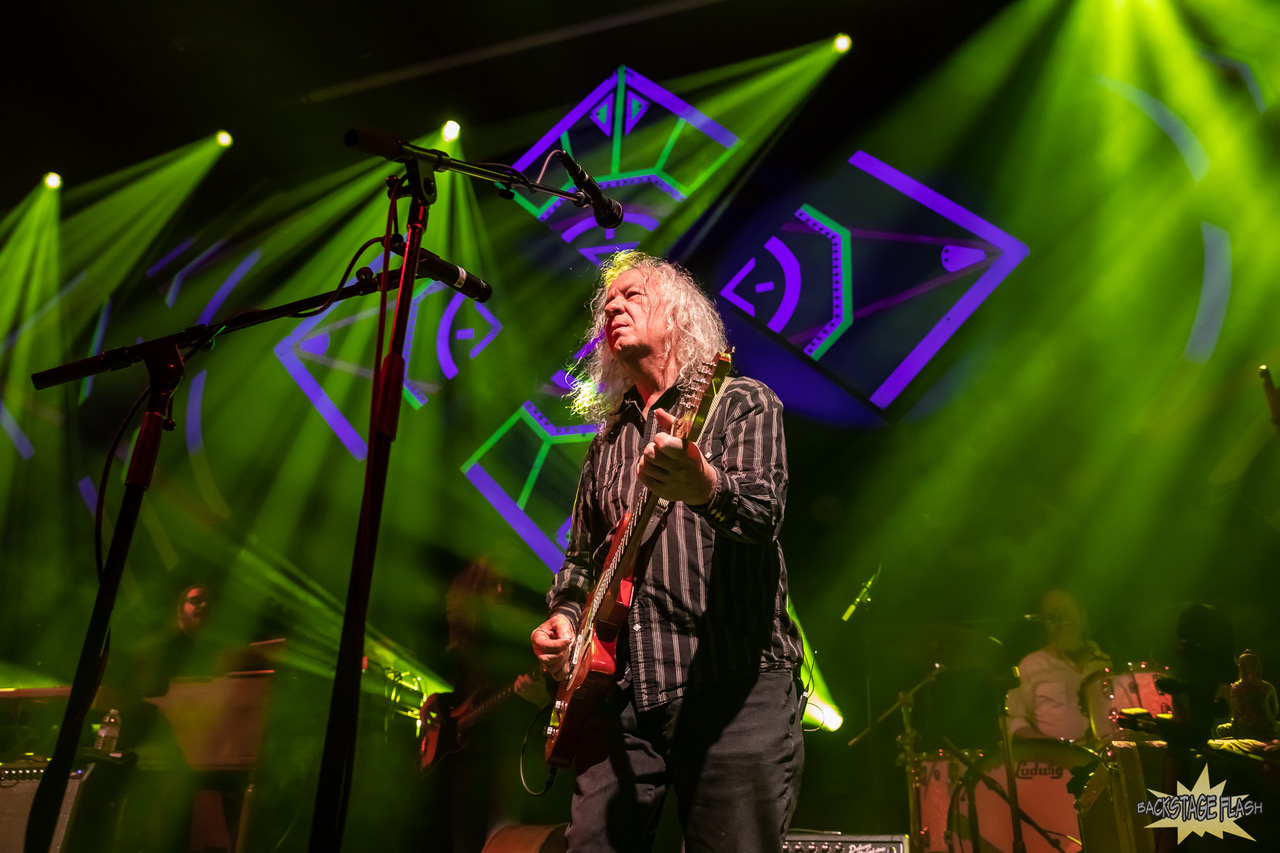 Railroad Earth are actually from New Jersey and began their ever-evolving musical journey over twenty years ago. They introduced their unique sound to the public on their first album The Black Bear Sessions in 2001. Since then, they have recorded, released and performed music all over the country to adoring fans. The band's 2022 release All For The Song is the first album they recorded away from their New Jersey home. They enlisted Anders Osborne as the producer of the album giving it a Louisiana homegrown feel with the addition of horns, harmonica and Osborne on guitar.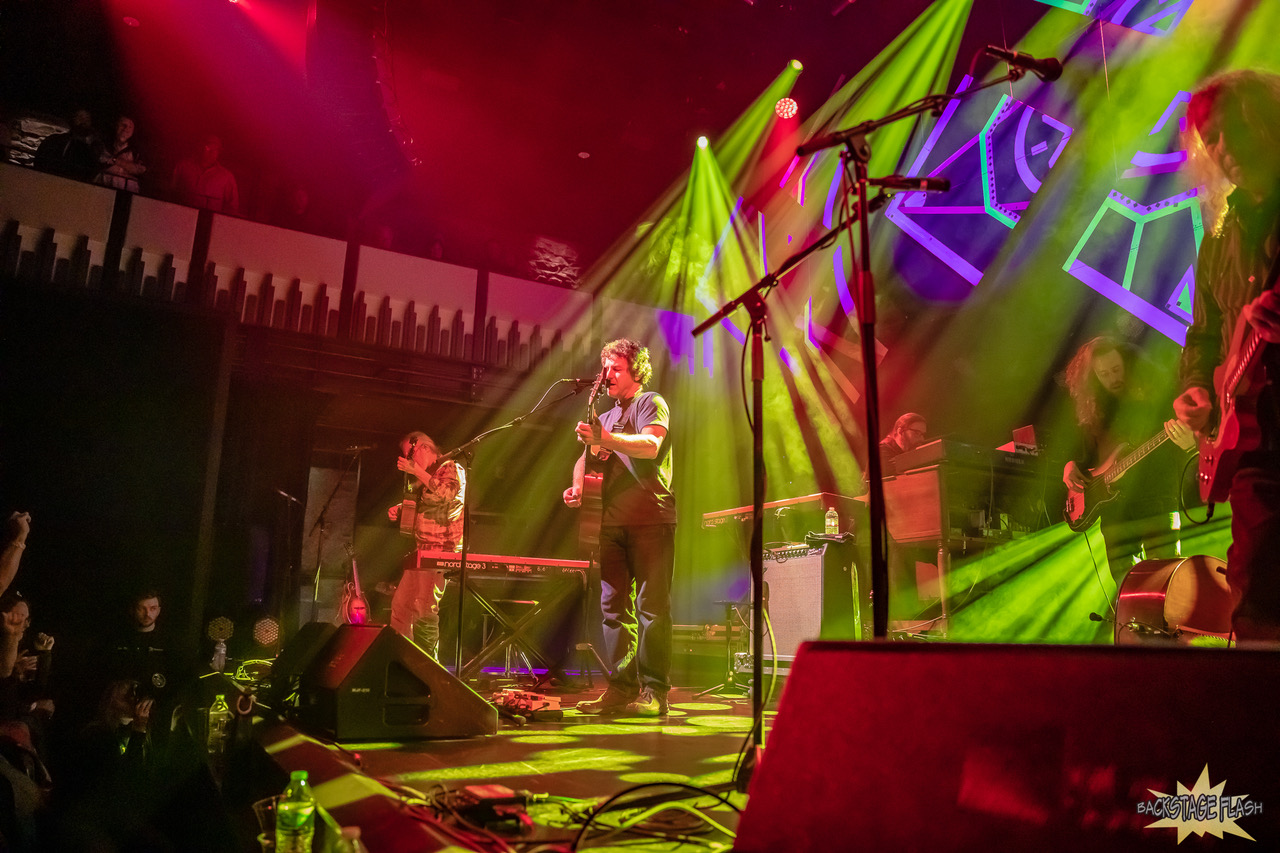 As far as Railroad Earth's music both older and newer translating over to the live shows the steam just seems to be getting hotter when it comes to the band's creativity and unpredictability. The live show experience from this eclectic ensemble takes you down an American highway that is laced with many different musical influences that shine through their music with immense musicality and energy. It's really easy to close your eyes and be absorbed by the adventurous interludes the band is so well known and revered for.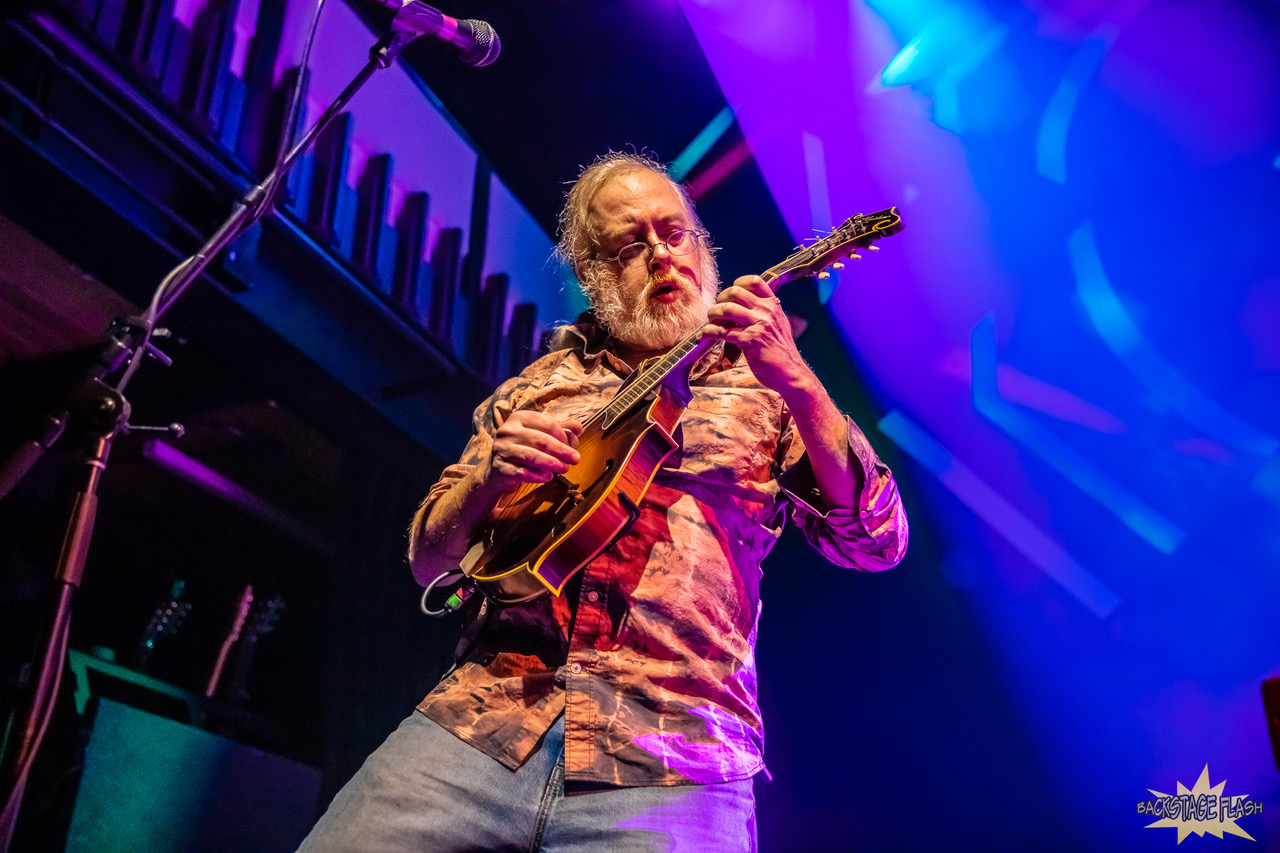 It's safe to say there are not many styles of music Railroad Earth hasn't covered than it is to say what they have. Hell, sometimes they cover several genres in one song and you are left standing there saying what the heck was that, and you know that's the appeal and allure of this band and always will be. They are musical magicians that respectfully and honestly keep their musical influences in their back pockets at an easy reach.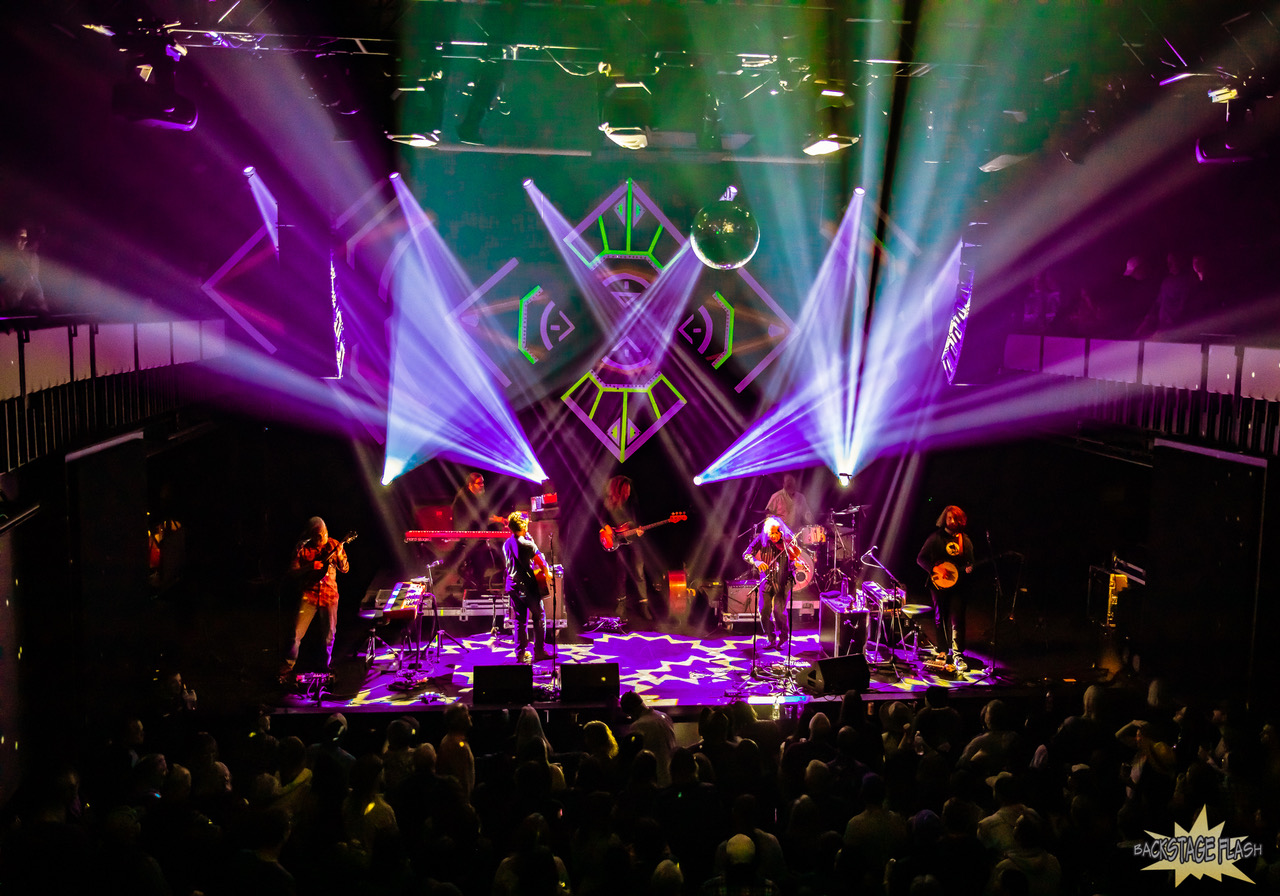 Railroad Earth's first night of a two-night run at Washington's was packed with fans from around the state and beyond. I was talking to a young lady from Michigan who was attending several shows including both shows in Fort Collins. The vibe in the venue was boiling over with anticipation of the show and fans were getting in early to secure a great spot up front. Railroad Earth's team brought in some cool set pieces that were hung above the stage and gave the background a trippy colorful vibe as the lights reflected the painted boards. Their sound and lighting team did a fantastic job making the production of the show very eye and ear friendly.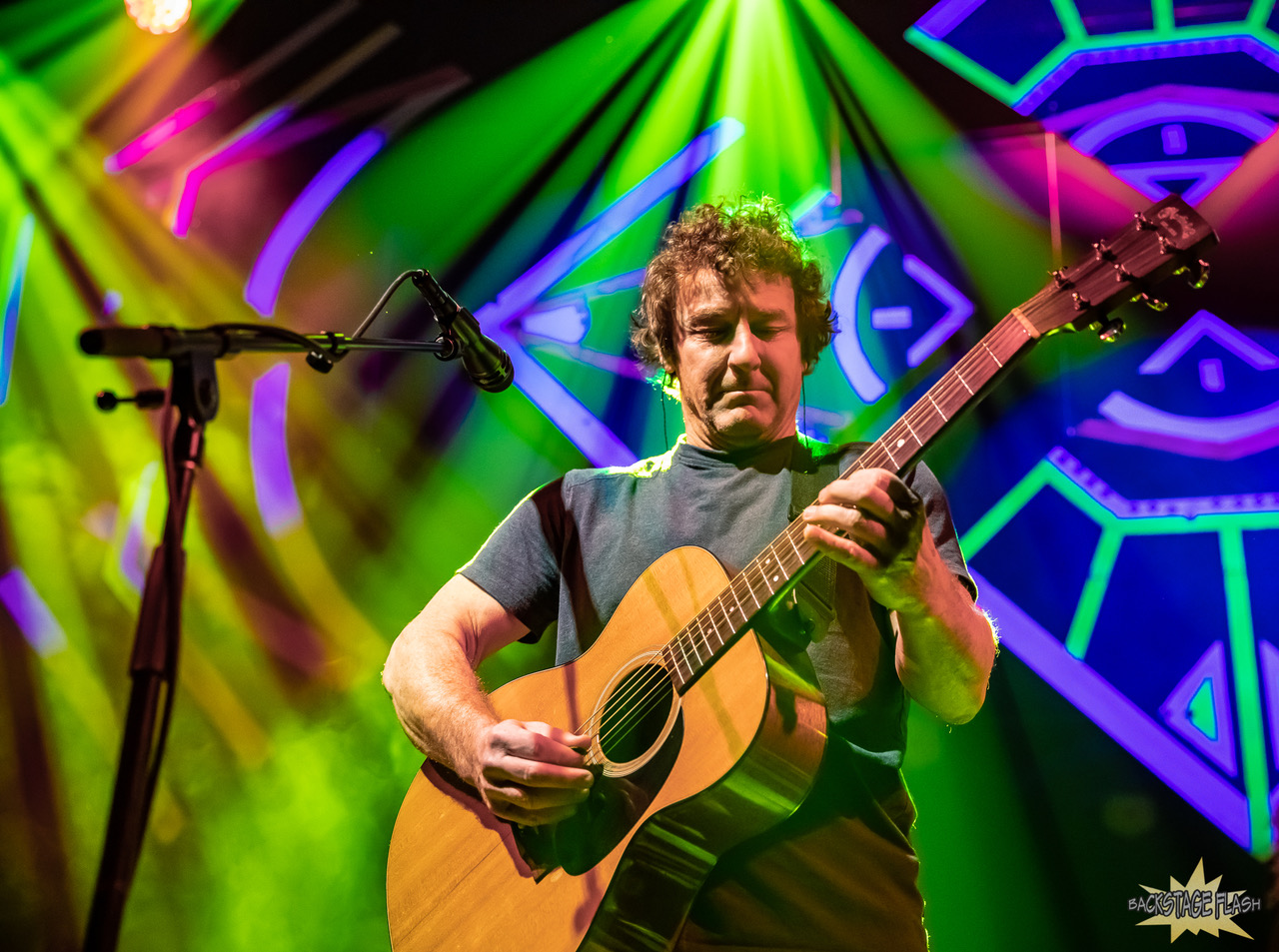 Todd Sheaffer on acoustic guitar and lead vocals had a cool relaxed vibe, his voice was clear and pronounced, and his guitar playing was nothing short of melodic ecstasy as he picked his notes with careful precision. If you closed your eyes you would swear, he was playing an electric guitar, the tone is so rich and round. Tim Carbone's electric guitar had a super chunky tone that had lots of body and depth, he also sounded great behind the microphone and his violin skills are other worldly as they mesh the musical adventure together with the other players. John Skehan on mandolin and vocals simply attacks his solos and each note slices through the room with sharp distinct clarity and tone. Dave Speranza on bass and Carey Harmon on drums provide a wall of sound that gives the adventurous musical stories being created a solid rhythmic foundation to launch from.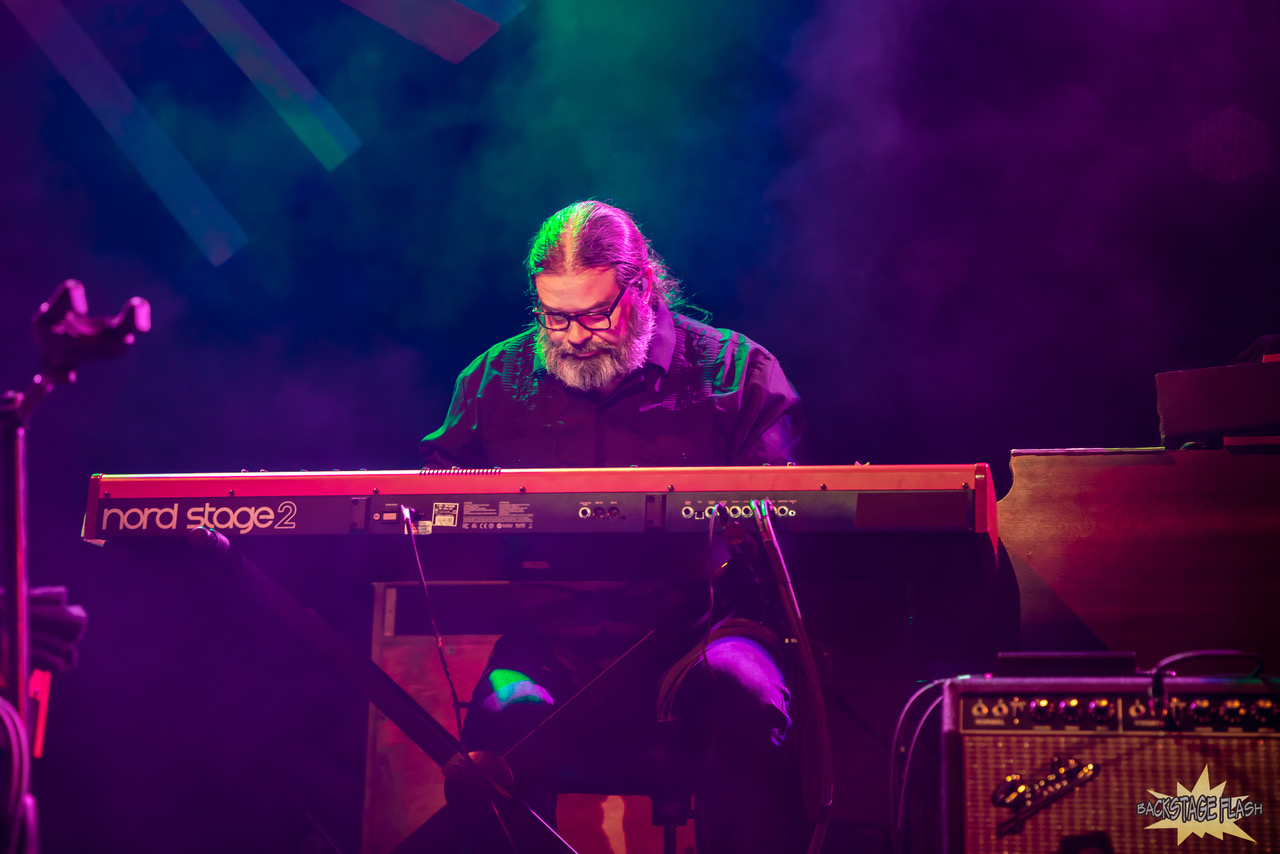 Matt Slocum presents all kinds of rhythm to the arrangements on keyboards with a never-ending flow from his fingertips. Multi-instrumentalist Mike Robinson is a master of all things stringed adding eclectic textures, tones and groove to the improvisational feel of the band. Musically Railroad Earth is an individual effort by all of the players that comes together to create a kaleidoscope of adventure through instrumentation, imagination and some sort of magic we can't really decipher. The connection from stage to audience was more of a friendship vibe then a group of people coming out to see a band, it's kind of like a family getting together for a holiday meal and sharing tons of joy, stories and love along the way.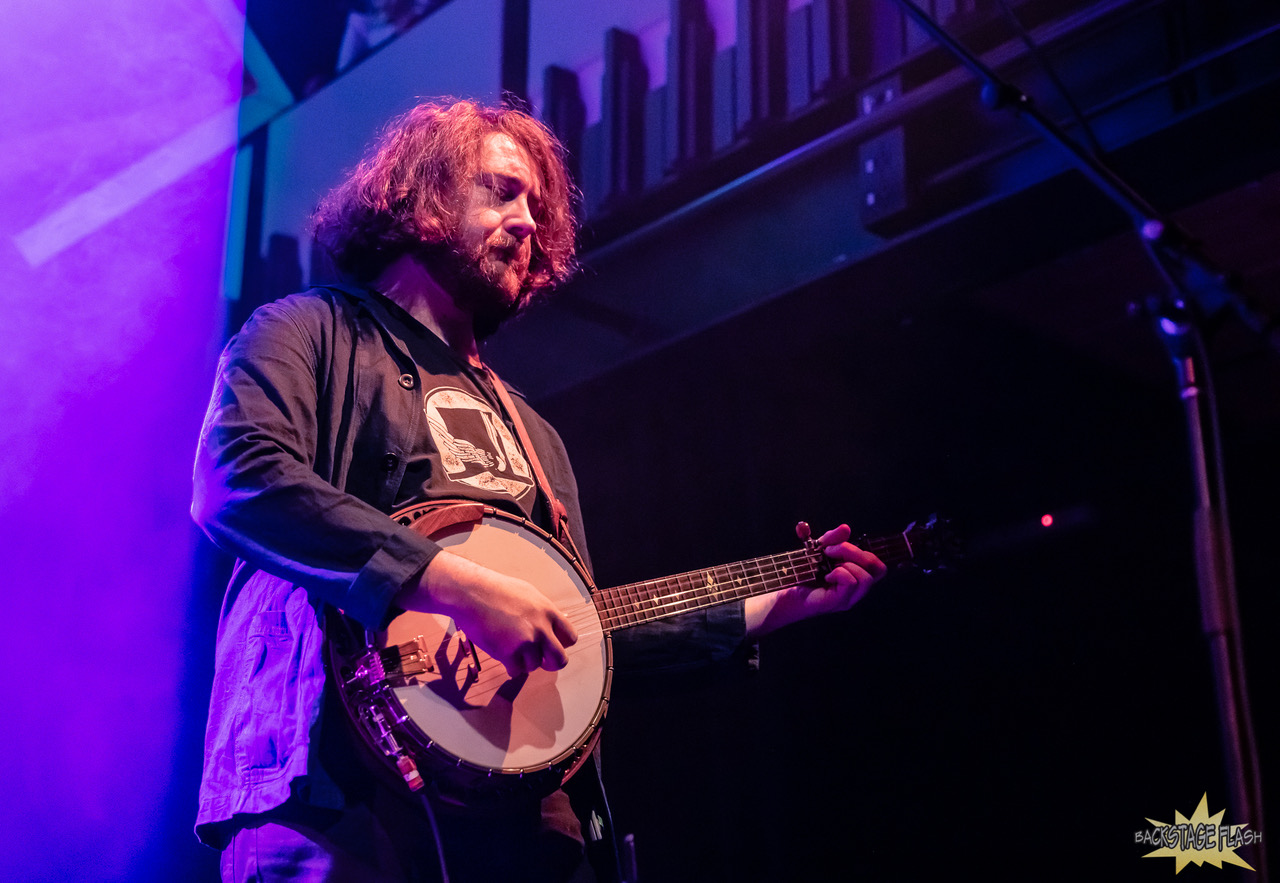 Both sets were stacked high with songs from different areas of the bands catalog opening with "Black Elk Speaks" setting the mood in the room to the feeling of wow we are all in a wonderful place. "Bird In A House", "MM", "The Hunting Song", "Long Walk Home", "Donkey For Sale", "Storms", "Seven Story Mountain" rounded out the first set.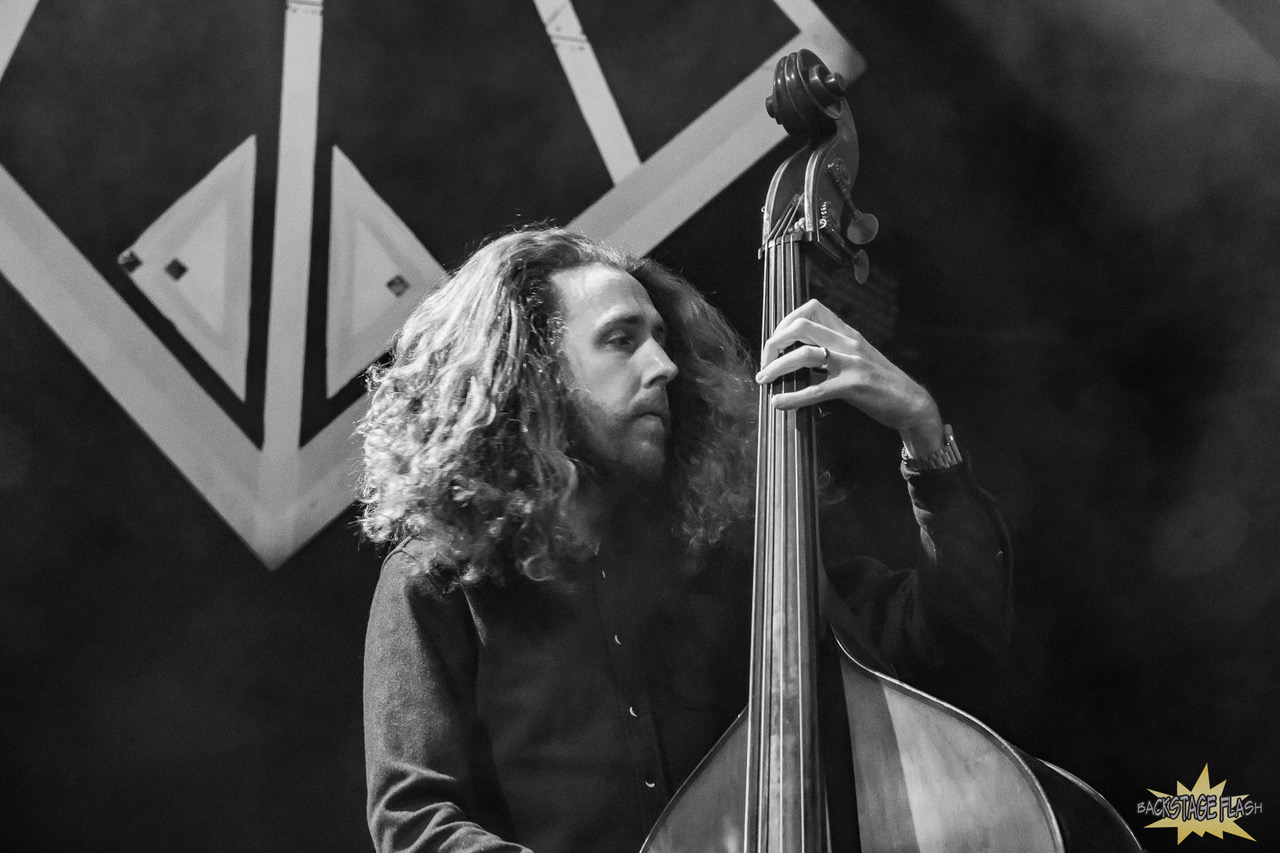 After a short break the band returned for the longer portion of the show. Starting the second set with "Head" continuing with "Day On The Sand", "GFATH", "Black Bear", "Crossing The Gap", "Mourning Flies", "HTOWN", "1759" and "CO". All of these songs played relate to life's moments, reflections of past times, and the love and loss the band has experienced individually and together. It is a blessing these guys devote their lives to sharing these incredible moments and their outstanding talent with the world. There could have been some changes or additions along the way during the sets, I was not in attendance for the whole show.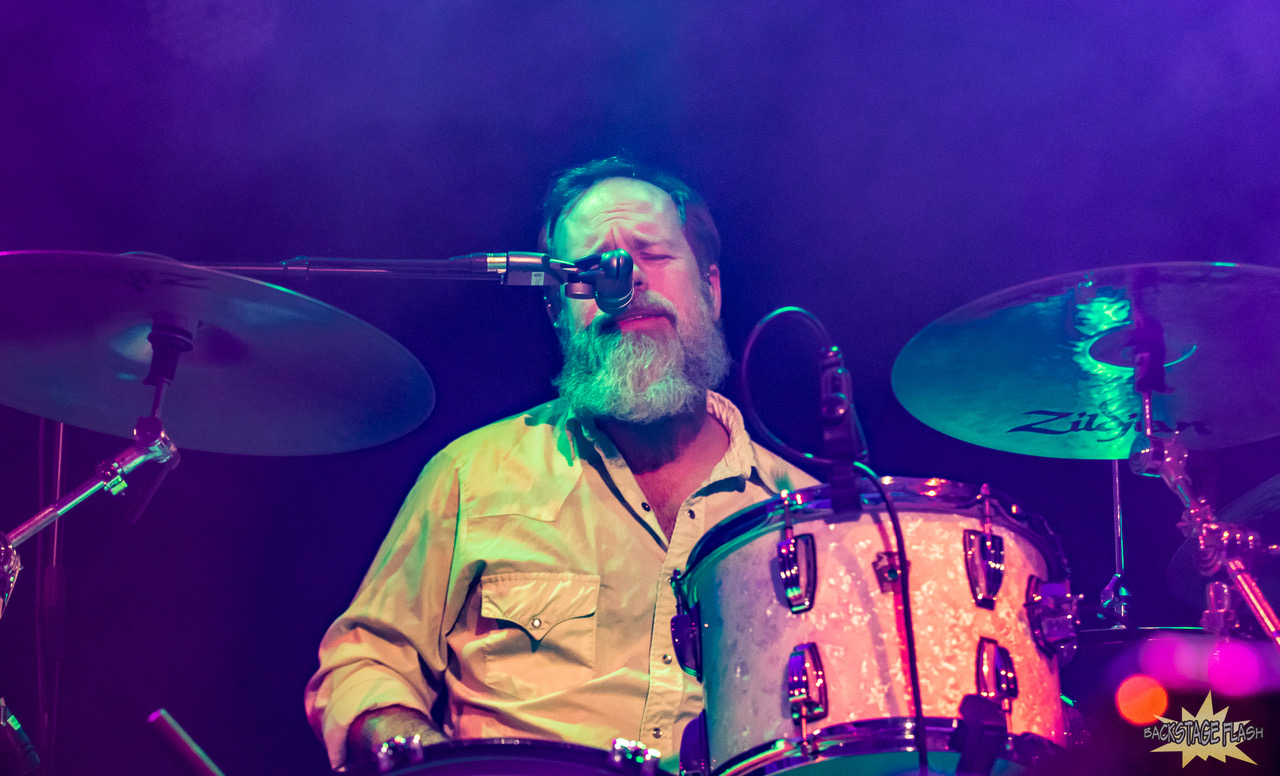 Thanks to Railroad Earth for visiting our state and city, you are our adopted band and are always welcome. Thanks to Washington's and all of the staff for hosting and the fans for supporting live music. Also, thanks to Chris Kresge from 105.5 The Colorado Sound for introducing the band and being a staple in our musical community for so many years!