Already an award-winning band on the bluegrass circuit, The Railsplitters explore new ground with Jump In, a wide-ranging Americana album that solidifies the group's reputation as an unconventional string band. The record arrives November 10th 2017.
Formed in the Rocky Mountain foothills by a coed group of songwriters and instrumentalists, the Railsplitters have always pushed the boundaries of acoustic roots music. Jump In finds them building upon the progressive sound of their 2015 release, The Faster It Goes, whose accompanying tour found the band playing shows in America, Canada, and Europe, including the Shetland Folk Festival in Scotland. They listened to a broad range of music — including classic country, hip-hop, bluegrass and salsa — during the long drives from show to show, allowing those sounds to seep into their songwriting along the way.
"Many of these songs are literally about jumping in- taking chances and doing what feels right, in spite of any initial reservations," says mandolin player Pete Sharpe. "We still have the typical instrumentation of a five-piece bluegrass band, but our sound is very different. We're fully embracing our uniqueness, and seeing how far we can push things while still playing everything acoustically."
From the fiddle-fueled riff that kicks off the opening track, "Everyone She Meets," to the universal messages of tolerance and forgiveness that punctuate the closing number "Baxses" Jump In delivers 10 tracks of pop hooks and folky fire. The Railsplitters — Sharpe, singer Lauren Stovall, banjo player Dusty Rider, and fiddler Joe D'Esposito recorded the album in Denver with producer Kai Welch, a celebrated producer and musician whose work can be heard on Abigail Washburn's City of Refuge, the Greencards' Grammy-nominated Sweetheart of the Sun and Molly Tuttle's Rise.  Welch proved to be an ideal partner for the Railsplitters.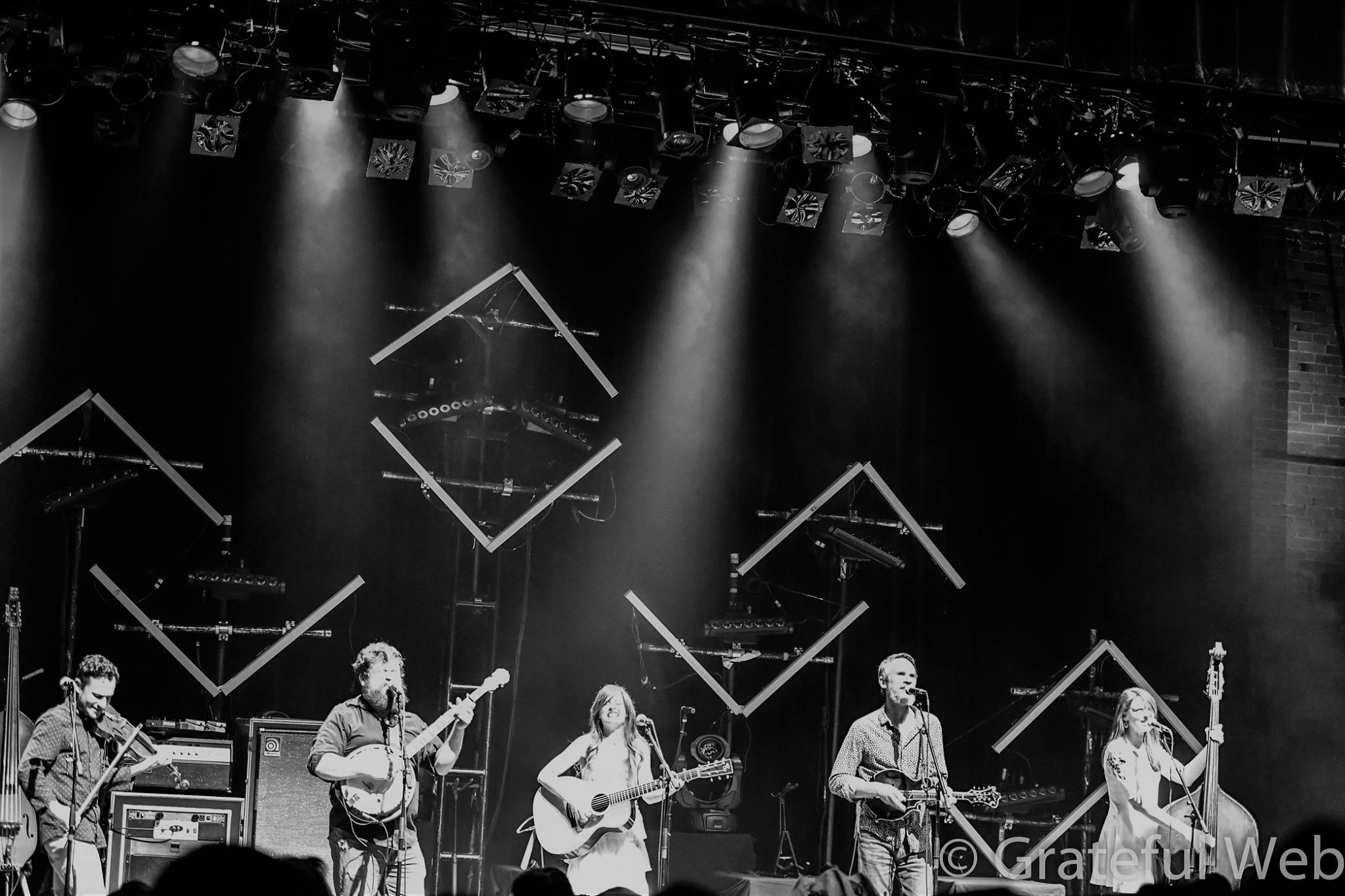 "Kai has worked in the bluegrass field, but he's not a bluegrass guy at heart," Sharpe explains. "He's an insider/outsider character, like us. We wanted to make a record that reflects what we sound like live, and he was the perfect fit.  We also recently added double bassist Jean-Luc Davis to the band, which has really complimented our sound."
Jump In showcases The Railsplitters independent spirit, a reflection of each member's passion to forge a unique path in life and in music.  Prior to joining the band Dusty worked on the Alaskan Railroad and spent time as an air traffic controller, while earning his pilot's license.  Pete and Lauren live in a 200-square foot tiny home, and Lauren has been featured on the DIY Network show Tiny House Hunting.  Joe decided to pursue a personal zero waste initiative in 2017, collecting all the non-compostable trash he produces for a year.  So far it fits inside a zip lock sandwich bag.  Jean-Luc recently released an album of jazz interpretations of his favorite rock songs.  It's no surprise the band has crowd funded it's last three records- raising over $25,000 to produce Jump In while turning down multiple offers from record labels to release the album.  The independent spirt cultivated by America's Western Range has helped to inspire the band's most dynamic album to date: an album that honors the past while pushing forward into something new and adventurous.