Between hearing the phrase "Middle C" as a kid learning piano in Arkansas to growing up and raising two children of his own, Sailor and Pearl respectively, it's quite fitting that Baton Rouge-based Americana artist Reece Sullivan named his third full-length studio album Middle Sea. Slated for an April 2 release, the eight-track album ebbs and flows between folk, Americana, and at times, free-spirited guitar-driven jams that deliver the songs from the middle of the ocean to conclusion on shore.
With the new album, Sullivan purposely went about choosing songs that veered towards pop, more than folk in comparison to his 2018 Wordsmith album. "The biggest difference between the last album and this one is that with Middle Sea, since I was recording this with my Lafayette band (Matt Cobb, Justin Broussard and Jim McGee), I chose songs differently than I normally would. For those interested in what I do, this will hopefully be a nice change."
The album's lead single, "Pretty Carry," rides a highway line that evokes equal parts Bob Dylan-styled character descriptions and instrumentation that conjures selects from The Beatles experimental period. The sum of its parts arrive at a southern Americana sound infused with unique Louisiana musical flair. "I've lived in both Lafayette and Baton Rouge," notes Sullivan. "I consider both great, hidden musical places for very different reasons."
"I wrote 'Pretty Carry' about 17 years ago on Spring Street in Little Rock, AR when I was trying to reinvent myself musically -- It was a partial success," admits Sullivan. "In my twenties I wrote a lot of art-rock that normally couldn't be played live, strange as that may sound, because so much was so produced. So I was trying to write more songs that could be played live simply with an acoustic guitar, but I was also trying to improve my craft and lyrics. Looking at it now, it still sounds more like the material I wrote in my twenties."
"Blood," the raw sophomore single from Middle Sea, sits deep in a groove that showcases his bandmate Jim McGee's proficiency on guitar as the song follows that groove to a dynamic jam-laced ending. "The lyrics came from the fact that I was in a phase of thinking about the historical importance of blood lines and how that's so rarely talked about today," adds Sullivan. "Jim's probably my favorite electric player I know or have played with. So all that awesome guitar playing is his!"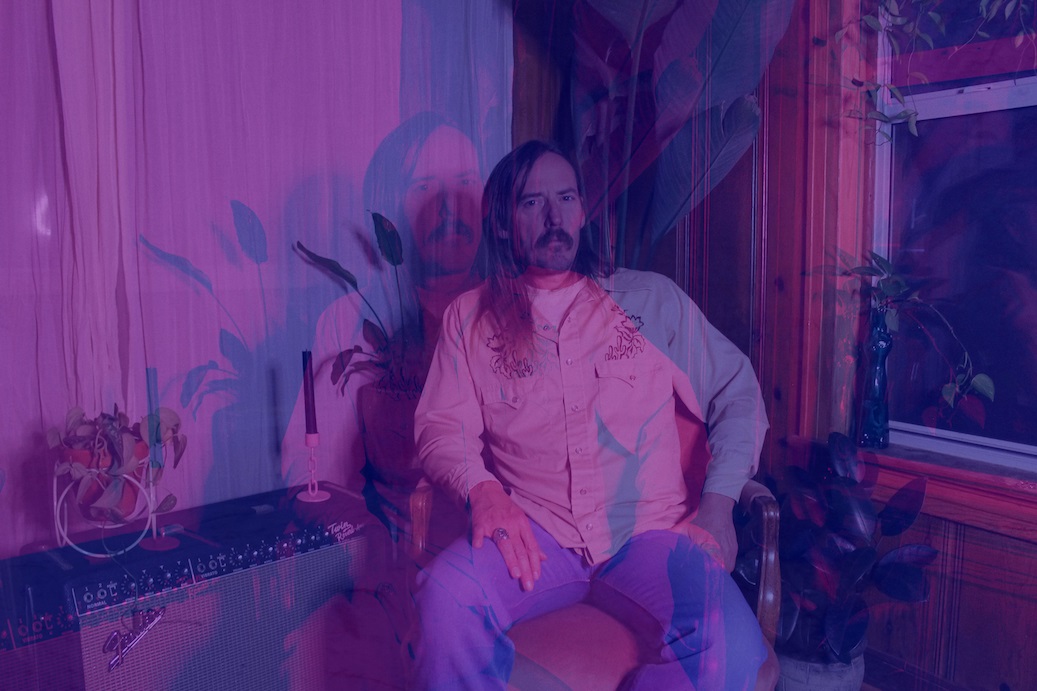 In a prolific stride, and with more material already in the can, fans can expect additional releases in late 2021. Meanwhile, Sullivan is anxiously awaiting the full return of live music following the pandemic.
"I think the real goal of playing live is to impact someone past simply songwriting or playing itself. My first experience hearing zydeco – by an unassuming man named Jeffrey Broussard – made me feel like I'd been to church, so to speak.  I told people afterwards that I walked in one person and walked out another. It impacted me more deeply than simply being impressed by someone's musicality. That's the goal for me when things open back up."