You still have time to make plans (and get tickets) for Colorado's best kept musical secret, Aug 7-9, 2105. Tucked against the beautiful Rio Grande River, Rhythms on the Rio hosts top-shelf local and touring bands that guarantee getting your boogie on!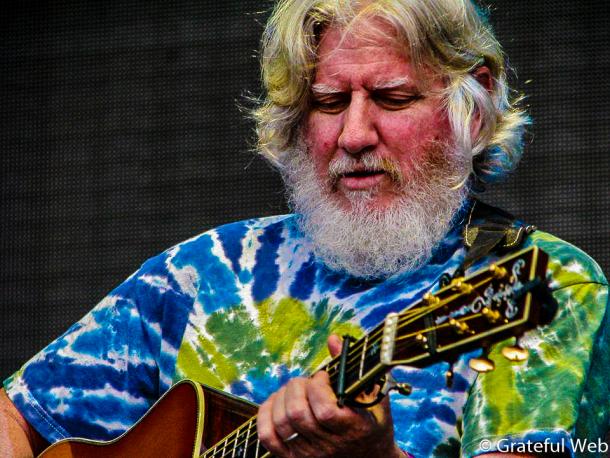 This year's line up is stellar. Headlining the whole shebang is The Travelin' McCourys with Bill Nershi of String Cheese Incident.  But that's just the sweetener.  That horns-driven riot of pure funk, The New Orleans Suspects, will warm up the stage before the The Travelin' McCourys on Saturday night.  And before them, Hot Buttered Rum String Band! I'm so excited I'm beside myself. I LOVE these guys and have been following them and writing about them since they started.
But I'm getting ahead of myself. The fun starts Friday, Aug 7, in the late afternoon with Texas singer songwriter, Shawn Nelson. Then Big Medicine Gang and Eufórquestra return to Rhythms. Last year I grooved with the funk of the Big Medicine Gang. Just some tasty, tasty bits there. And, what can I say about Eufórquestra! Always a party.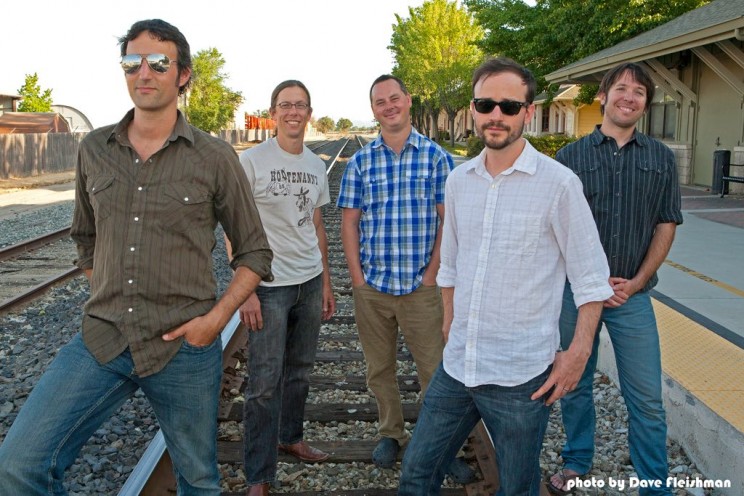 Saturday follows with more great grooves. The new Big River Band, a group of tight local musicians offer blues and great classic rock and roll.  Coral Creek will keep that dance party feel with their honky tony grassy jazz sound. Following them will be the Dead Winter Carpenters who twist genres into brank spanking new sounds. The Hot Buttered Rum, the New Orleans Suspects, and The Travelin' McCourys.
But that's not all. Sunday showcases what this festival is all about. There will be a recital by the Children's Music Learning Program and the South Fork Music Association's Singer/songwriter Competition winner, Jim Peto. Rhythms on the Rio is a fundraiser for a very special music program that puts instruments into young one's hands, offers instruction and performance opportunities. Often these youngsters are mentored to write their own songs. When they complete the program, those stringed instruments go home permanently with the kids.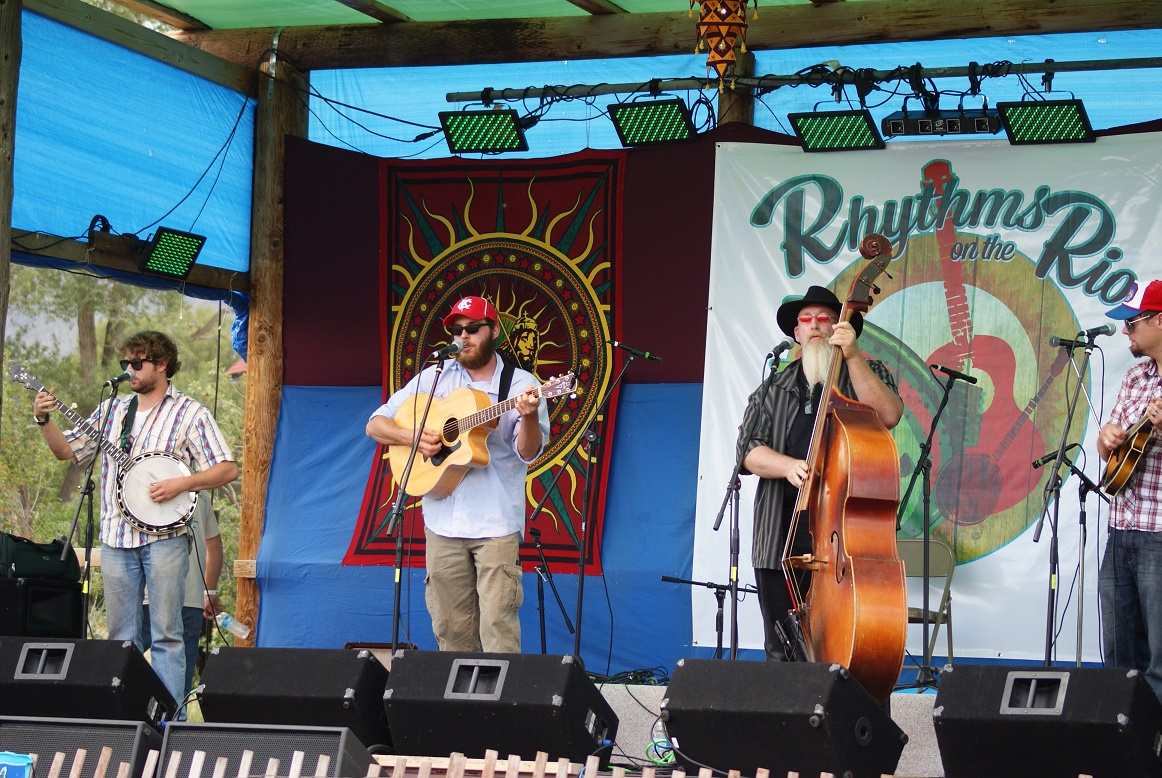 As bookends to these special performances, That Damn Sasquatch and Grant Farm return. I was enamored with the bluegrass twists and original writing of That Damn Sasquatch last year. Glad they're coming back.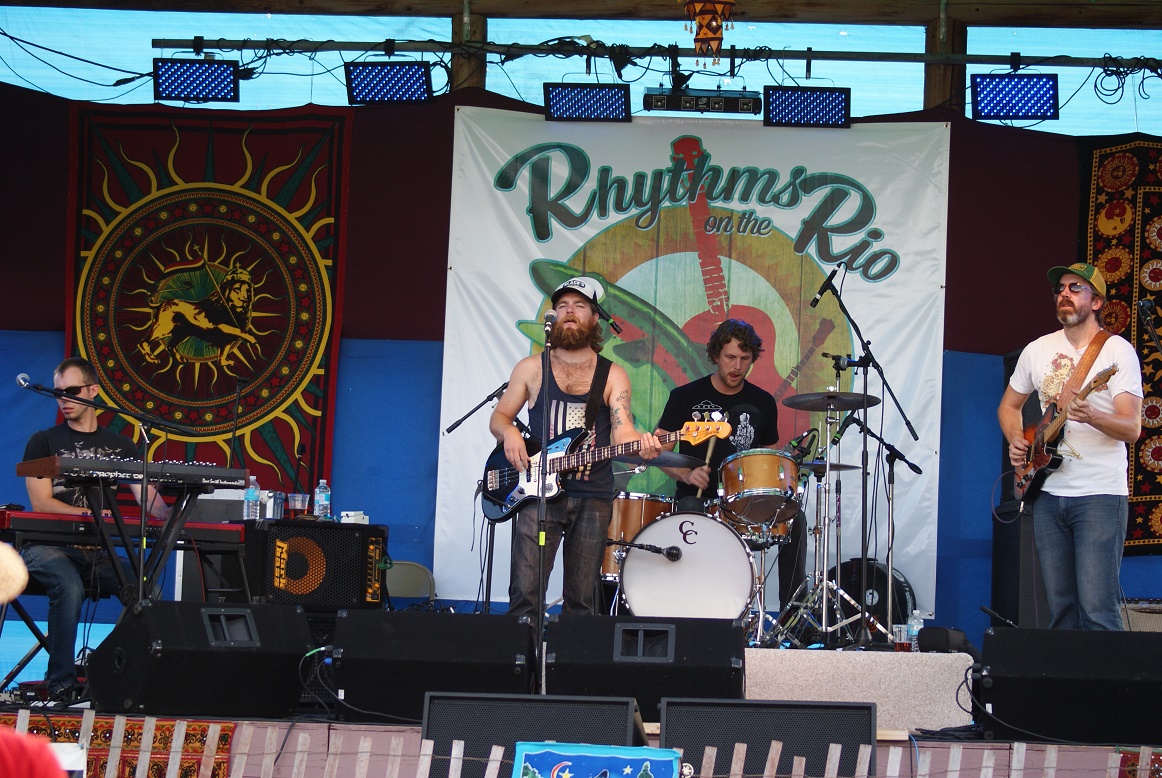 This year Tyler Grant and Grant Farm are doing a special tribute set to the Grateful Dead. Always a delight, this band will gift the audience with their favorite Dead tunes, marking the end of an era.
But that's not all. Friday and Saturday nights will have music on the Gypsy Wagon in the Campground for those with campground tickets.
In addition for those early risers, Yoga Durango will offer free yoga classes on the festival grounds at 9:30 Saturday and Sunday. Also the Crestone Tribal Bellydance Project will perform and give a lesson on Sunday afternoon before Grant Farm.
There's always a warm welcome at Rhythms on the Rio in South Fork, CO. Come on over and check out the music and fun at the 10th Annual Rhythms on the Rio Benefit Music Festival.
Tickets are: Weekend Pass without Camping – $65
Weekend Pass with Camping – $75
Day Passes are day of show only: Friday – $20
Saturday – $40
Sunday – $15