Fans and friends of the New Riders of the Purple Sage (NRPS) and their extended family of associated music projects gathered at a "A Riders Rockin' Awards Celebration" in San Rafael, California, on November 28 to help celebrate the lives of venerable musicians David Nelson and Buddy Cage.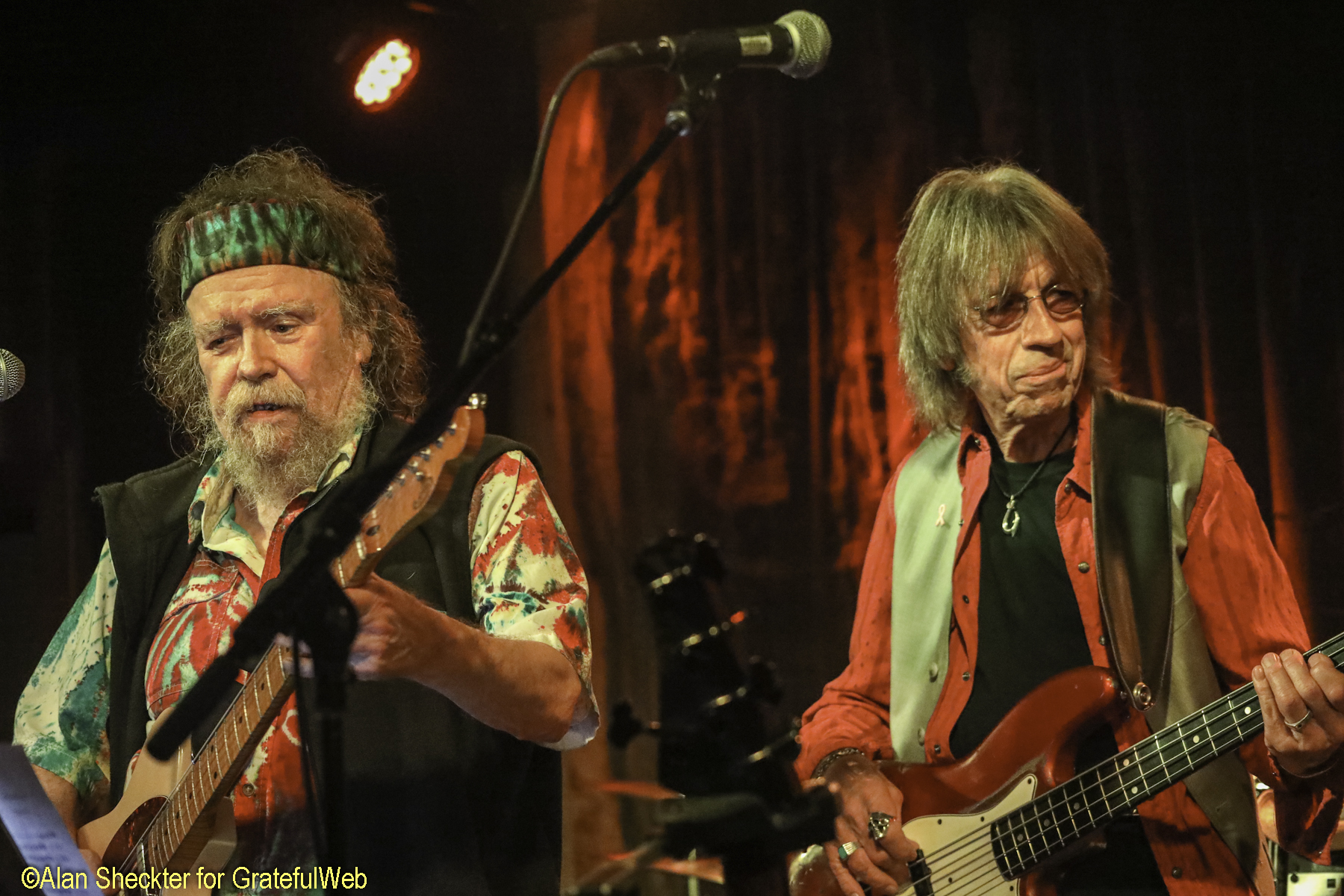 And what musical lives they've been! Nelson and Cage, both synonymous with many decades of NRPS' psychedelicized countrified stylings, have entertained concert audiences and home listeners with many, many other bands – Nelson with the David Nelson Band, as well as Jerry Garcia Acoustic Band, The Good Old Boys, Dead Ringers, Al Rapone & the Zydeco Express, The Papermill Creek Rounders, and way back in the early 1960s with the Wildwood Boys bluegrass band alongside Jerry Garcia and Robert Hunter. Cage, in addition to his storied career with the NRPS, has delivered his trademark pedal steel guitar articulations with Great Speckled Bird, Stir Fried, Solar Circus, The Brooklyn Cowboys, Terry & the Pirates, and on substantial studio work with Bob Dylan and Anne Murray.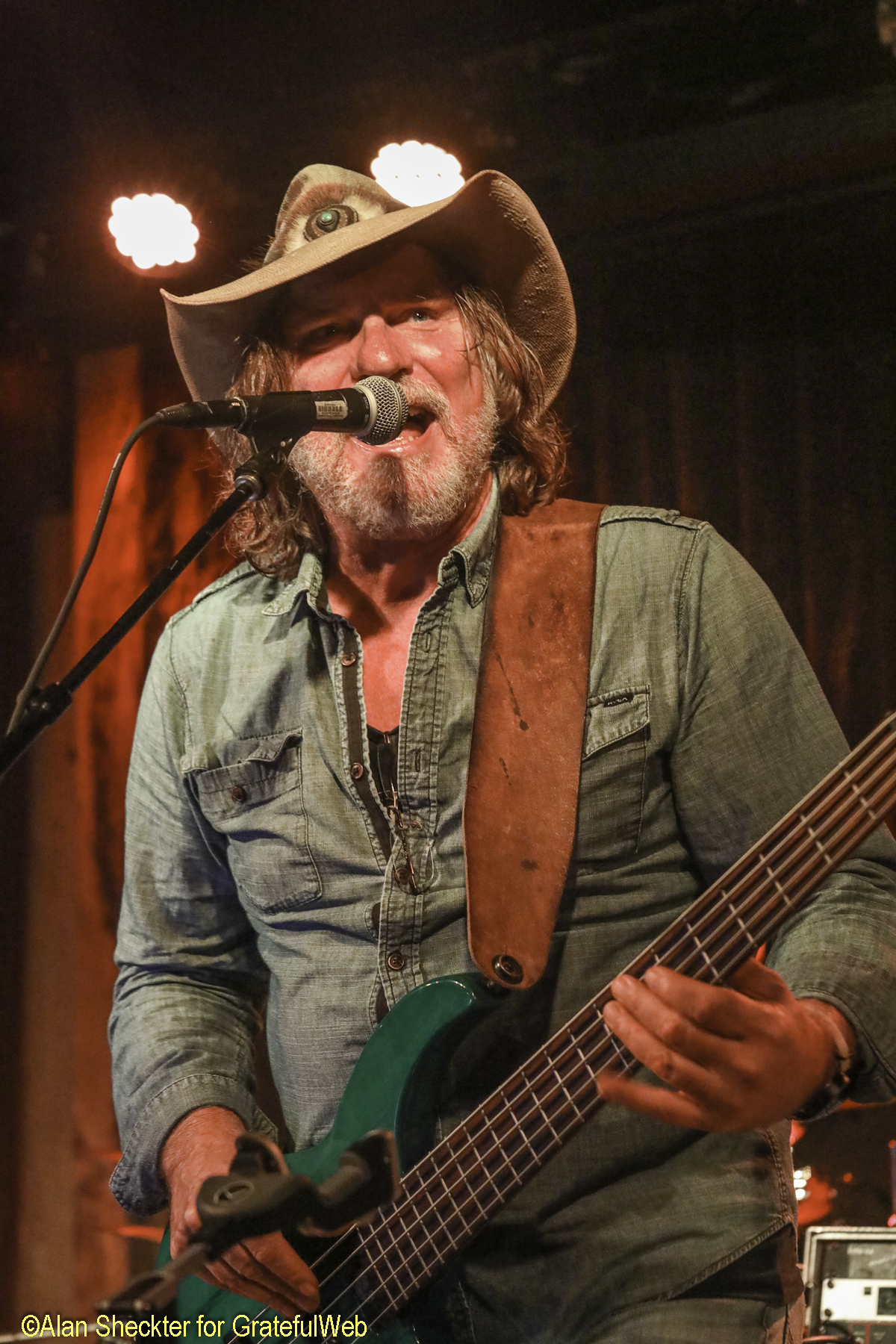 The evening, for which the Terrapin Crossroads Grate Room was the ideal venue, was broken in two sections, one for table seating for those who donated to reserve combined dinner/show tickets, while the rest of the room was fully occupied by traditional general admission ticketholders. At the outset of the evening, following dinner, Nelson (now 75) and Cage (71) each received an attractive plaque with an inlaid New Riders of the Purple Sage logo and gold-color-plated message: "Lifetime Achievement Award: Presented to David Nelson <or> Buddy Cage – In appreciation of your outstanding contributions and performances throughout the years."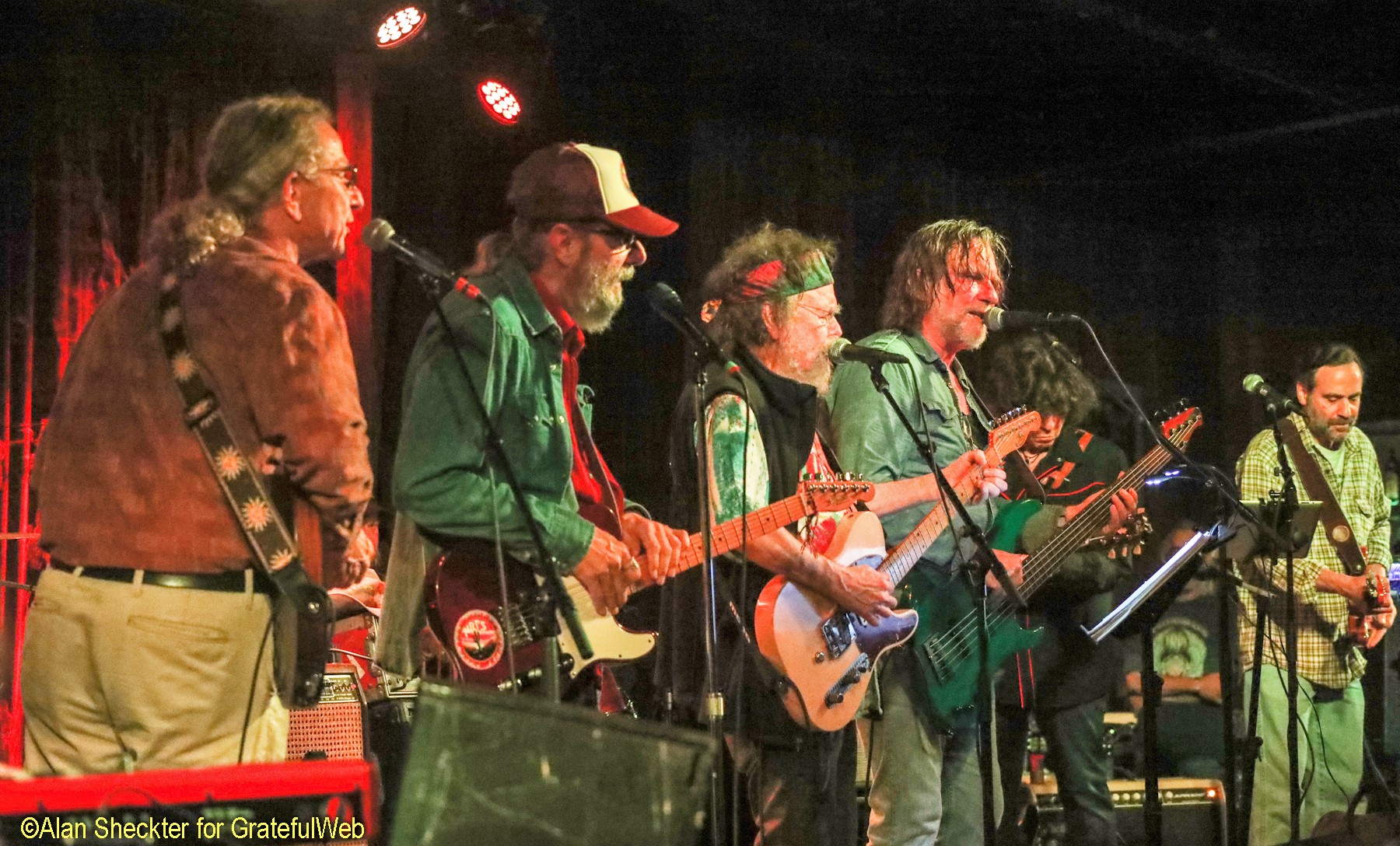 The event was highlighted by a revved-up arrangement of David Nelson & Friends, and Edge of the West, each bulging at the seams with special guests. Nelson's closing set, which expanded to as many as 11 players at one point, included Mike Falzarano (guitar, vocals, NRPS/Hot Tuna, more), Johnny Markowski (drums, vocals, NRPS/Stir Friend, more), Bill Laymon (bass, vocals, David Nelson Band/NRPS/Edge of the West, more), Pat Campbell (bass/vocals, David Nelson Band/NRPS/Good Old Boys/Big Joe Turner, more), Mark Karan (guitar, vocals, RatDog/The Other Ones, more), Jason Crosby (violin, Phil Lesh/Robert Randolph/Susan Tedeschi, more), Greg Anton (drums, Zero/Rock Collection, more), Scott Guberman (keyboards, Phil Lesh/Vince Welnick Band, more), Jan London (guitar, Stir Fried/Vassar Clements, more), Sikiru Adepoju (talking drum, Baba Olatunji/Mickey Hart, more), Joanne Lediger (vocals, Stir Fried/McMule, more), David Gans (guitar, vocals, Fragile Thunder/Sycamore Slough String Band/Rubber Souldiers, more), Tom Hanway (banjo, Tony Trischka/Sam Bush/Big Apple Bluegrass Society, more), and Chris Kontos (drums). Last, but not least, Pete Grant, who went to junior high school with Nelson, and has played over the years with NRPS, David Nelson Band, many other groups, and appeared on The Grateful Dead's "Aoxomoxoa" LP, was arguably the event's most valuable player, playing pedal steel all the way through for both bands. Another familiar face, longtime New Riders Tour Manager Mark "Captain Toast" Topazio, led players on and off the stage in nicely paced fashion all night.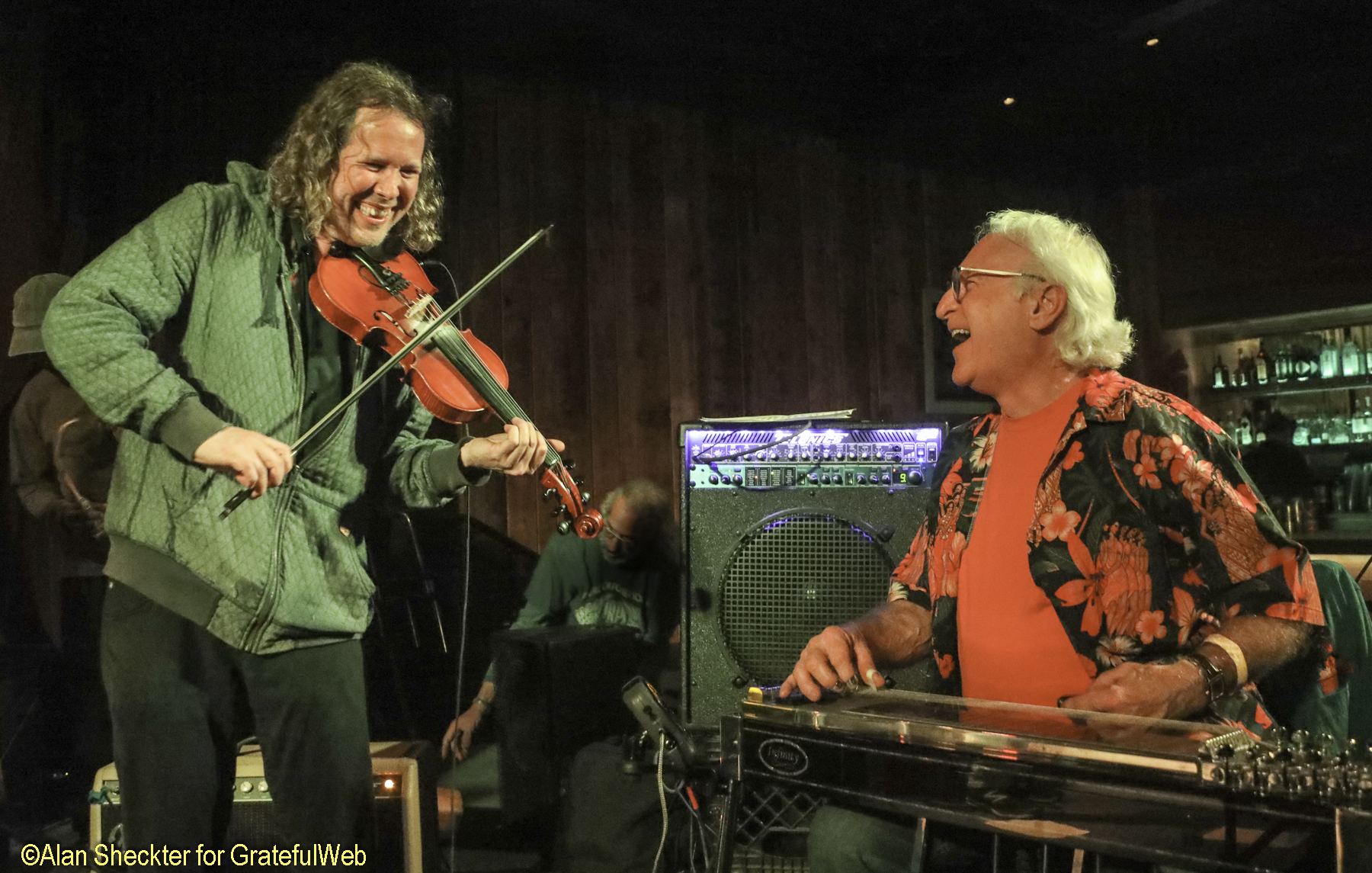 David Nelson & Friends' set included rockin' fun and frolicky, and always proficient versions of such favorites as "Rocky Road Blues," "Garden of Eden," "Louisiana Lady," "Where I Come From," "You Never Can Tell," "Henry," "Willie & the Hand Jive," "Oh Carol," "Friend of the Devil," and encore, "Hello Mary Lou." Nelson supplied lead vocals on about half of the tunes, with several others stepping up for a song or two. Nelson also had the line of the night. "What's the best pickup to put on a five-string banjo?" he asked the crowd, between songs. "A Ford F-150," he retorted, to laughs and applause.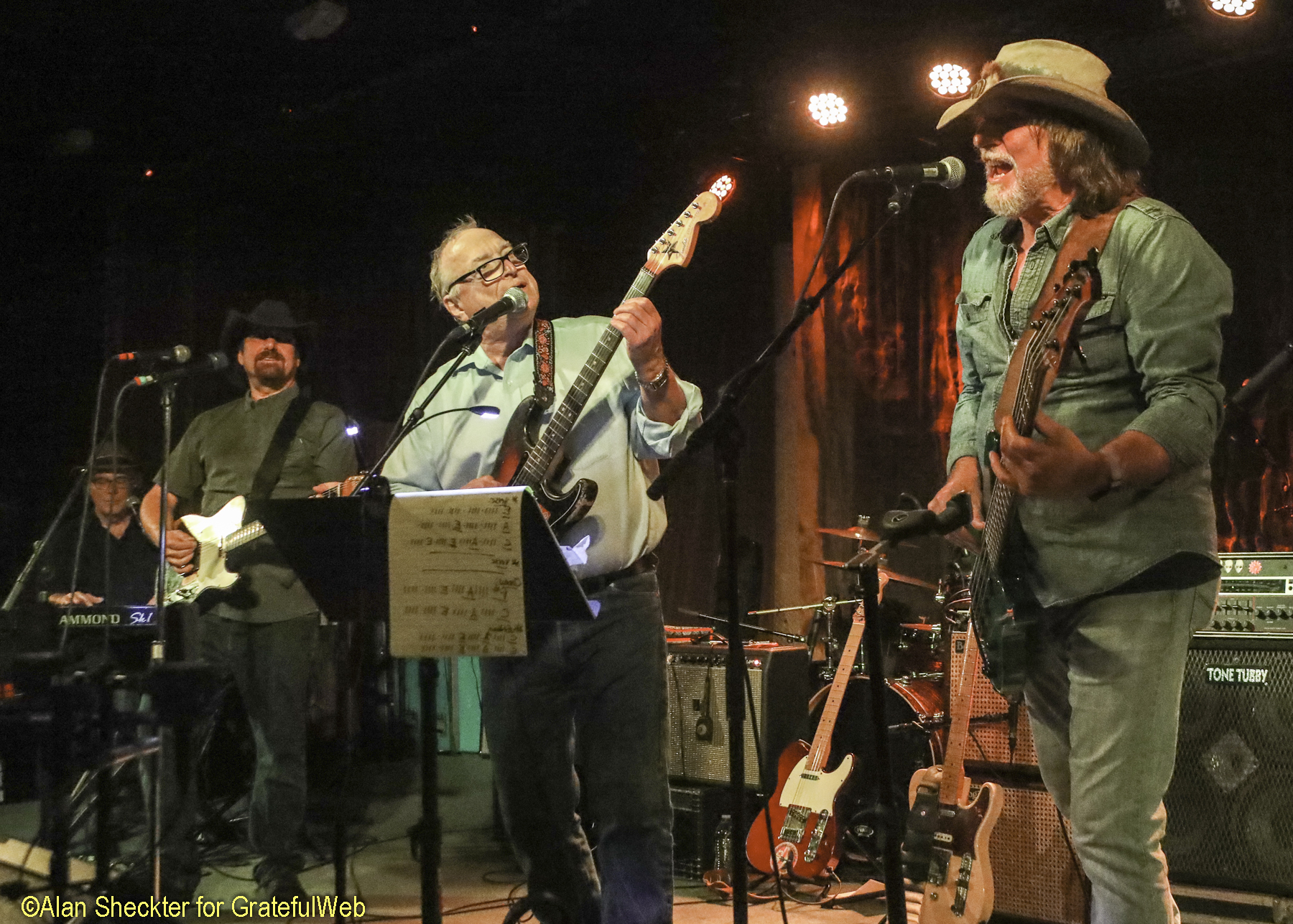 Edge of the West opened the music portion of the evening, again buoyed by special guests. In addition to core members Jim Lewin (guitar, vocals), the above-mentioned Laymon (bass, vocals), Ken Margolis (keyboards, vocals), and Marty Carpenter (drums, vocals), the ensemble included legendary Grateful Dead sound tech Dan Healy (guitar and vocals), Grant (pedal steel), and Anton (drums). Their high-octane honky-tonkin' set included New Riders' songs "Glendale Train," "Contract," and "Last Lonely Eagle." Healy led a reverential version of George Jones' ""She Thinks I Still Care," and the set ended with a celebratory version of "Midnight Moonlight."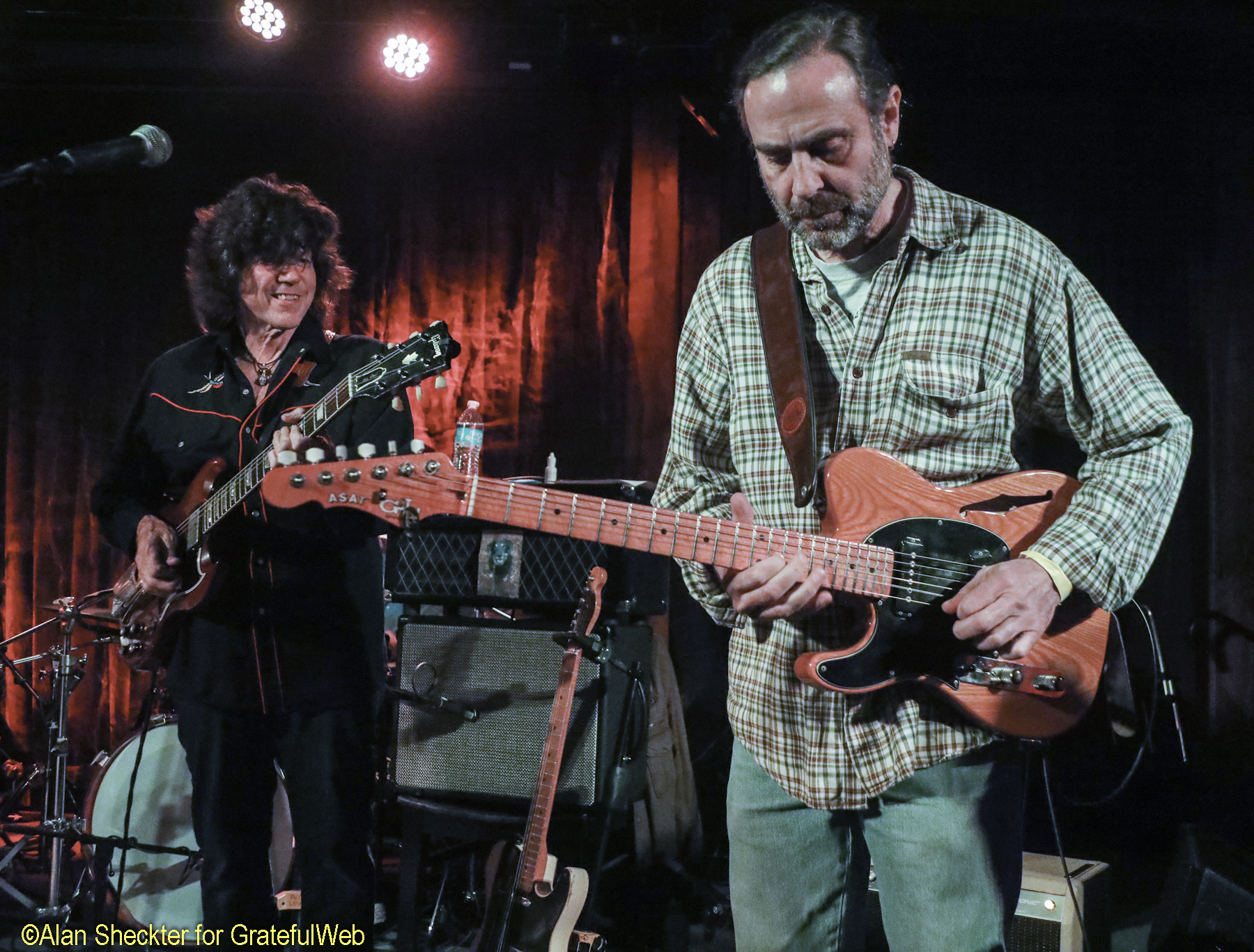 Funds raised through ticket sales and various other sources helped pay for production costs as well as to help Cage, who has of late been fighting myriad acute health issues (Cage was unable to perform at the event). Funding was also raised for Laymon, who over the years has played bass with the New Riders and the David Nelson Band, and who has had his own recent health issues. The show was organized and presented by Charlene Raco and Charl's Handijam for the Handicapped, a nonprofit organization that serves mentally, physically, and emotionally challenged individuals as well as the terminally ill.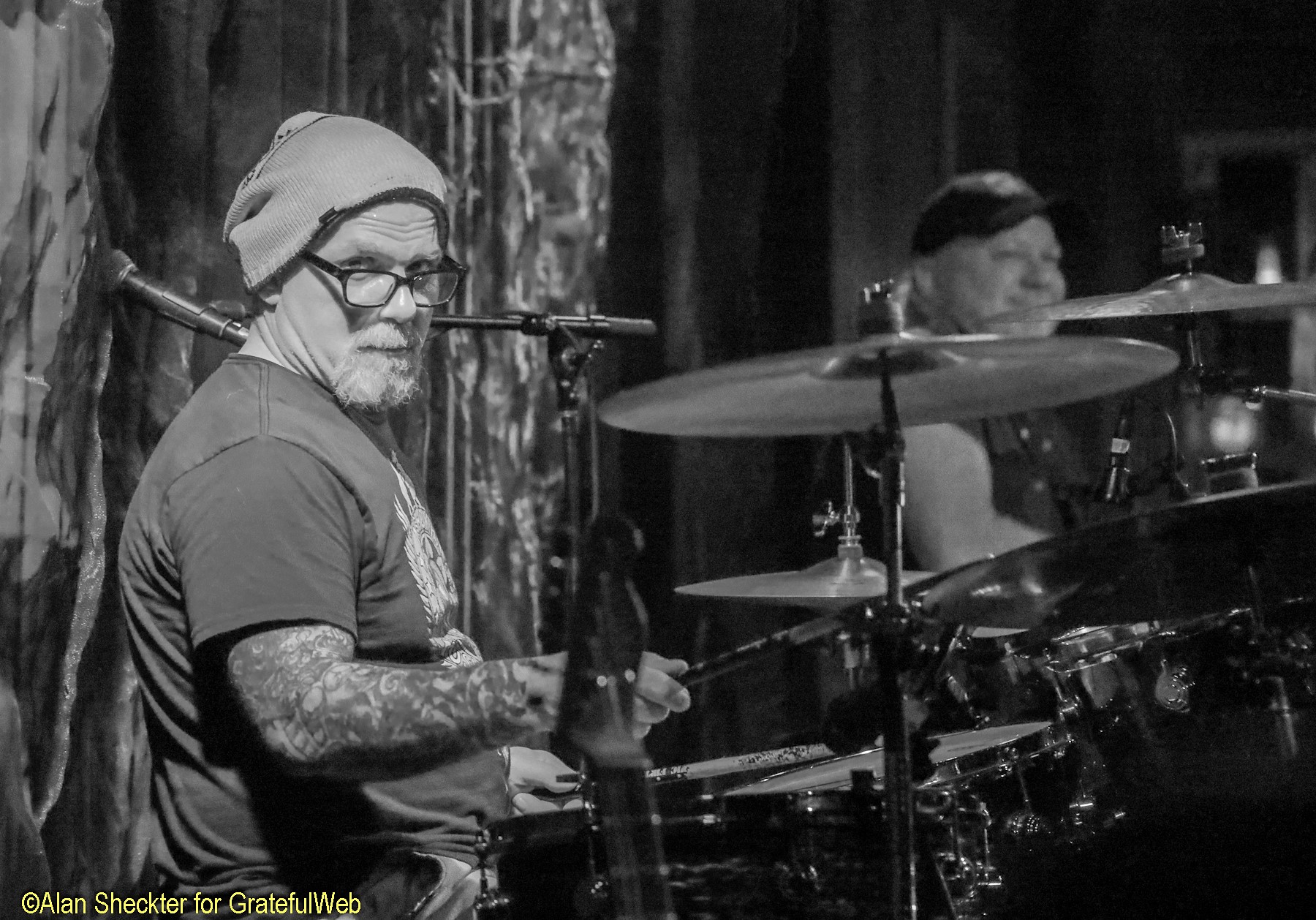 Since 1969, the New Riders of the Purple Sage have roamed the earth, spewing a unique brand of twangy, psychedelic cowboy music to enlightened ears and hearts. Helped at the outset by personnel from, and lots of concert-opening slots with, The Grateful Dead, the New Riders, founded by Nelson and the late John Dawson, achieved much acclaim on their own in the 1970s thanks to a string of popular LPs on Columbia Records, and touchstone songs such as "I Don't Know You," "Henry," "Glendale Train," and "Panama Red." Cage originally joined the NRPS on pedal steel in 1971, following the departure of Garcia, the band's first pedal steel player. Though Nelson and Cage left the band in 1982, except for a period of "retirement" from 1997 to 2005 the New Riders have endured. They have achieved marked success after a band reformation in 2005 sparked by Nelson and Cage along with a lineup that has remained fixed ever since. Nelson has also led the acclaimed David Nelson Band since 1994.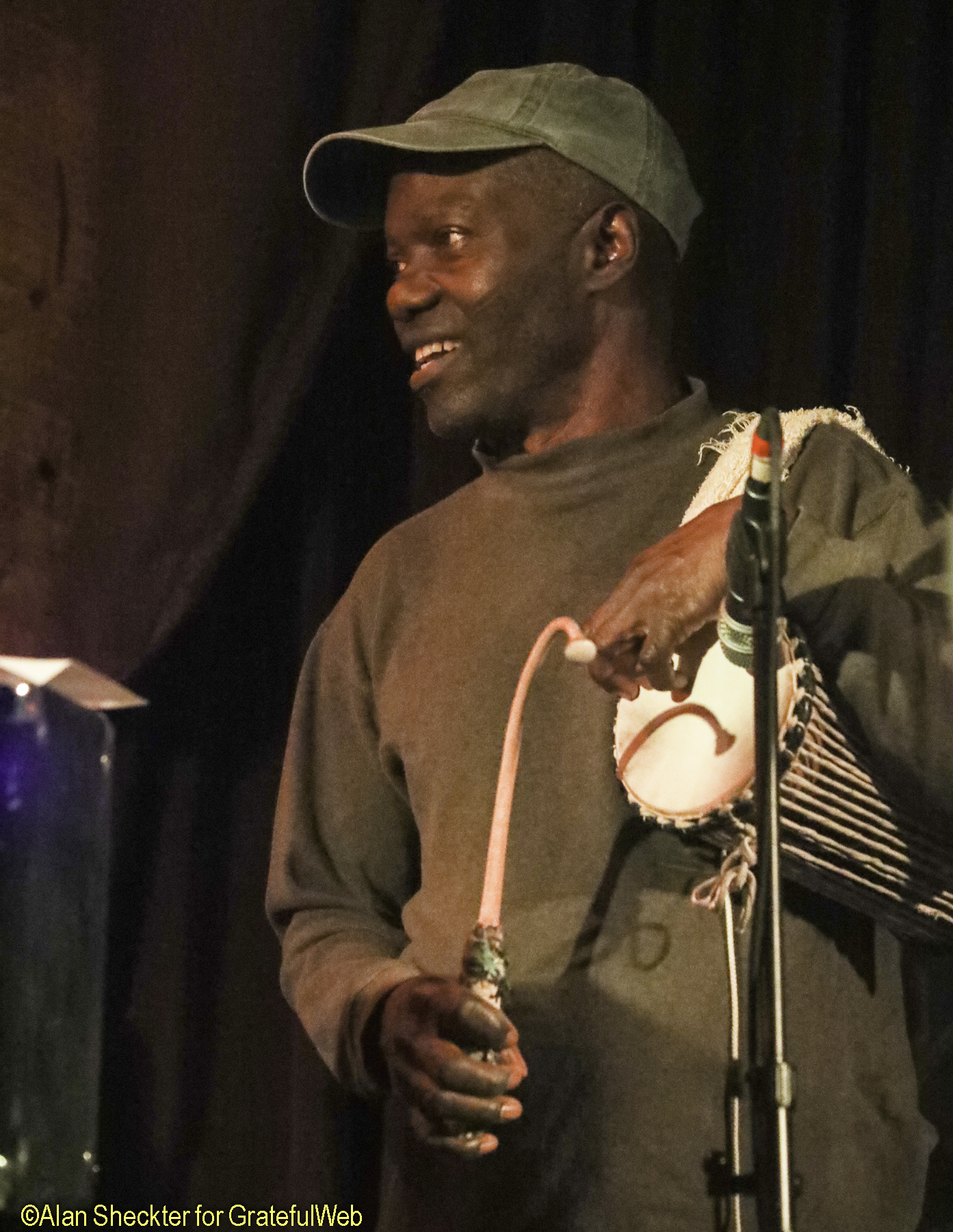 Note: Band participations listed above do not include studio work that each has done for many, many artists.