The Band of Heathens is a touring machine. Friday night was their third trip to Colorado this year, the second in support of their 2011 LP Top Hat Crown & The Clapmaster's Son (released March 29th). This weekend at Cervantes' in Denver the venue was packed and the enthusiastic vibe between the artists and the audience insinuated that it had been a while since the boys from Austin have been in town. TBOH love what they do and always show up to a venue ready to throw down, and their Colorado fans follow suit.
From the girl in the front row who knew every word to every song (and got completely carried away with her late 30's white girl dance moves) to the two 7'2" guys with matching plaid cowboy shirts, to the guy from Austin and his buddy who made a mission out of pushing the limits of human alcohol consumption, and all of the poor, lovely ladies who fell victim to the slurred pickup lines by the aforementioned drunk guys, one thing is for sure. These guy will make you love them. A good percentage of the fans come see the band every time they come to town, even if the last time was less than four months ago.
The Fox Street All Stars tore ass through a set of honest rock and roll to prime the crowd before TBOH took to the stage. The songwriting trio of Ed Jurdi (guitar, keys, harmonica, vocals), Colin Brooks (guitar, dobro, lapsteel, vocals) and Gordy Quist (guitar, harmonica, vocals), backed by Seth Whitney (bass, vocals), John Chipman (drums) and Trevor Nealon (keys) barreled through the old and the new. From "Hangin' Tree," "Heart on My Sleeve," and "Ain't No More Cane" to the evolving live versions of "I Ain't Runnin'," "Medicine Man," "Free Again," and "Should Have Known" from Top Hat, neither the band or the audience showed signs of loosing steam or even planning to stop at all.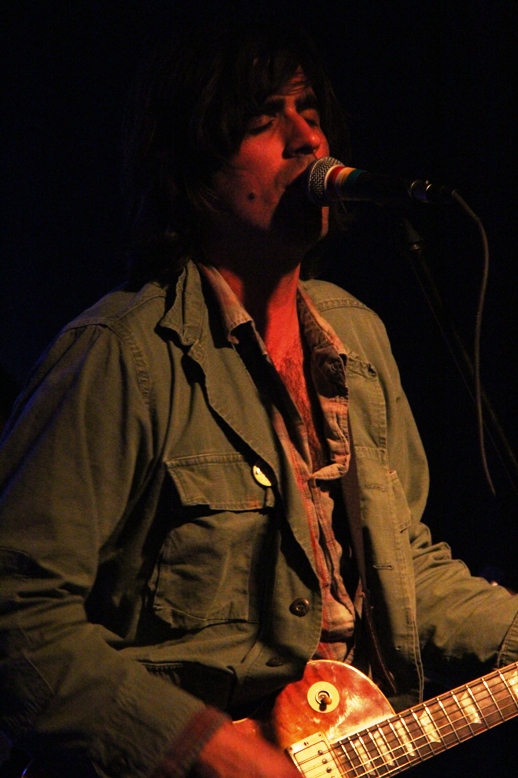 "Somebody Tell the Truth" flowed into a string of notable solos, beginning with Jurdi lighting it up via electric guitar, Nealon getting downright rude on keys, and Brooks bringing it back to the axe to seal the deal. Brooks also turned it on with ethereal lapsteel to compliment a gorgeous "Look at Miss Ohio."
There is never a schlep with TBOH, never a moment of half-hearted performance. They live it and breathe it, and bring it with phenomenal energy. If you missed them last weekend, don't sweat it, they'll be back soon. Writing great songs and traveling around to share them is what they know best.
Read Grateful Web's review of Top Hat Crown & The Clapmaster's Son here.
And click here to see more photos from the show.