Guerilla Union, in association with Live Nation, has announced the European dates of ROCK THE BELLS 2008 INTERNATIONAL FESTIVAL SERIES POWERED BY SANDISK. The new leg of the festival comes as the critically praised 10-city U.S. installment recently came to a close at The Gorge in George, WA.
The tour will kick off in Prague, Czech Republic on October 31 and continue on to stops in Amsterdam, Stockholm, and Paris. It will hit the UK on November 6 at Birmingham Academy and at Manchester's Apollo on November 12.  1Xtra the BBC's digital Black Music station will be supporting Rock The Bells and will have exclusive interviews and live music from the UK leg of the tour. Listen to 1Xtra for more details or check online at www.bbc.co.uk/1xtra/events.
The European tour sees Nas, Mos Def, De La Soul, The Pharcyde reunion featuring all four original members, freestyle world champion Supernatural and beat boxer Scratch (formerly of the Roots) returning to the ROCK THE BELLS stage after appearing on all of this summer's U.S. dates. The festival will feature Nas' exclusive European festival performances where he will play his classic tracks and songs from his new mega-hit album Untitled. Mos Def will also be performing new tracks from his highly anticipated new album The Ecstatic.  Joining the tour in Prague, Amsterdam and Birmingham will be legendary group EMPD.
Event organizer Chang Weisberg states, "We are thrilled that Rock The Bells is launching its inaugural series of festivals in Europe.  It is the first American hip-hop platform to do so. We appreciate the enthusiastic support of all our partners especially SanDisk, Live Nation, and all the fans who love quality live music experiences.  These initial shows represent the beginning of our long-term commitment to bring quality Hip-hop events on a more regular basis globally. Our vision includes plans to take our branded platforms into everything from small clubs and theatres to larger arenas and outdoor music festivals throughout the year."
Weisberg also calls the line-up a dream come true, "Nas and Mos Def have been a part of many historic Rock The Bells moments and I couldn't imagine a better group of artists to launch our European festivals. De La Soul, EPMD, MC Supernatural and Scratch round out a truly amazing bill that also includes the historic reunion of The Pharcyde." 
The artists share the same excitement such as headliner Nas who says, "I've been down with Rock The Bells since day one, and I'm excited to be a part of hip-hop history for the first Rock The Bells festivals in Europe. It's an honor and blessing to share the stage with so many artists that I truly love and appreciate on so many levels."  Dave, aka Plug Two from De La Soul, states, "When I first heard the line-up for Rock The Bells, all I could think was what more can anyone ask for?  If there ev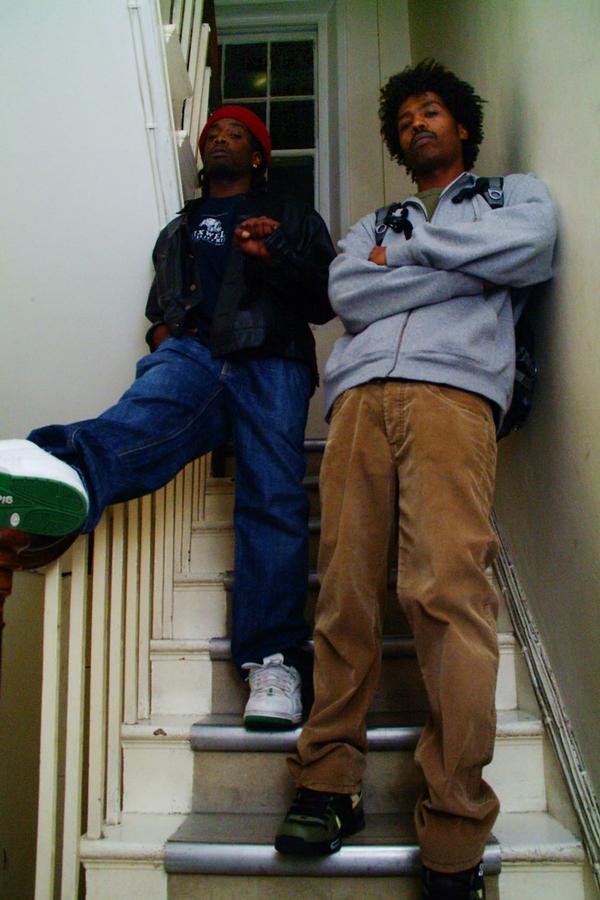 er was a hip-hop tour that made reminiscing more pleasant, Rock The Bells '08 was it…and now to go to Europe, can't wait!"
Guerilla Union is excited to announce that SanDisk will continue to be the title sponsor of the festival series for the international run.  "Sponsorship of these leading European music events speaks to our commitment to reach consumers where our products can make a great difference for them," said Michael Romero, Vice President, Mobile Retail Business, SanDisk.  "SanDisk's line of mobile memory cards makes the digital lifestyle more manageable by offering consumers enhanced ability to bring multiple types of digital content, especially music, with them wherever they go.  These cards provide a new level of convenience for people to store, move and play such content using their mobile phones, so we're excited to marry our promotion of our mobile memory products with the leading pop culture events."
Weisberg adds "Flash memory technology can help change the music industry. We are proud to work with SanDisk and develop better ways to empower artists and the fans that enjoy their music. Rock The Bells will host SanDisk's "Wake Up Your Phone" campaign. We are constantly amazed at how flash memory improves the functionality of everyone's cell phone. Our fans are on top of their tech game and we believe that this partnership will improve the live experience in general by incorporating these new technologies into the fan experience. Our festivals are uniquely powered by SanDisk and we thank them for all of their support."
Guerilla Union's ROCK THE BELLS INTERNATIONAL FESTIVAL SERIES POWERED BY SANDISK has established itself as a world-class hip-hop platform by hosting legendary performances by Rage Against the Machine, NAS, A Tribe Called Quest, Public Enemy, Lauryn Hill, Blackstar (Talib Kweli and Mos Def), Hieroglyphics, Living Legends, De La Soul, Busta Rhymes, Cypress Hill and Jurassic 5.  It is recognized as a forum of unparalleled diversity and excellence by uniting the biggest names involved with urban street culture and was the top-grossing hip-hop event in the United States in 2007.
One of the past memorable moments of the Festival came at The 2004 Rock The Bells, which reunited the most influential hard core rap group ever to emerge – The Wu-Tang C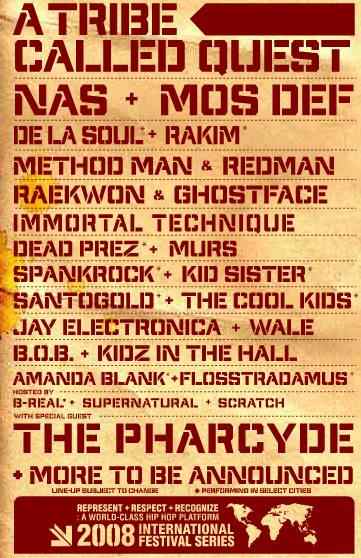 lan for the first time in 10 years.  It was the last time for anyone to experience the Wu-Tang Clan as a whole, as ODB passed away a couple months after the show.  Since then, members of the Wu-Tang Clan have continued to appear on the line-up on an annual basis while paying tribute to their fallen clan member.
Rock the Bells European Dates:
31  OCT – PRAGUE, CZECH REPUBLIC – T-MOBILE ARENA –
NAS, MOS DEF, DE LA SOUL, THE PHARCYDE, EPMD, SUPERNATURAL & SCRATCH
1  NOV – AMSTERDAM, HOLLAND – HEINEKEN MUSIC HALL –
NAS, MOS DEF, DE LA SOUL, THE PHARCYDE, EPMD, SUPERNATURAL & SCRATCH
4  NOV – STOCKHOLM, SWEDEN – ANNEXET –
NAS, MOS DEF, DE LA SOUL, SUPERNATURAL & SCRATCH
6  NOV – BIRMINGHAM, UK – BIRMINGHAM ACADEMY –
NAS, MOS DEF, THE PHARCYDE, SUPERNATURAL & SCRATCH
10  NOV – PARIS, FRANCE – ZENITH –
NAS, MOS DEF, THE PHARCYDE, SUPERNATURAL & SCRATCH
12  NOV – MANCHESTER APOLLO –
NAS, MOS DEF, THE PHARCYDE, SUPERNATURAL & SCRATCH