Two years after its postponement due to the COVID-19 pandemic, Roger Waters' "This is Not a Drill" tour touched down in Sacramento, California, on September 20 for an epic, spectacular in-the-round performance. The lavish, multidimensional two-set show was all at once a rock show and a theatrical drama played out via bold visuals displayed in text, images, and video clips on massive LED screens, and also featured a couple of airborne components (pig and sheep dirigibles).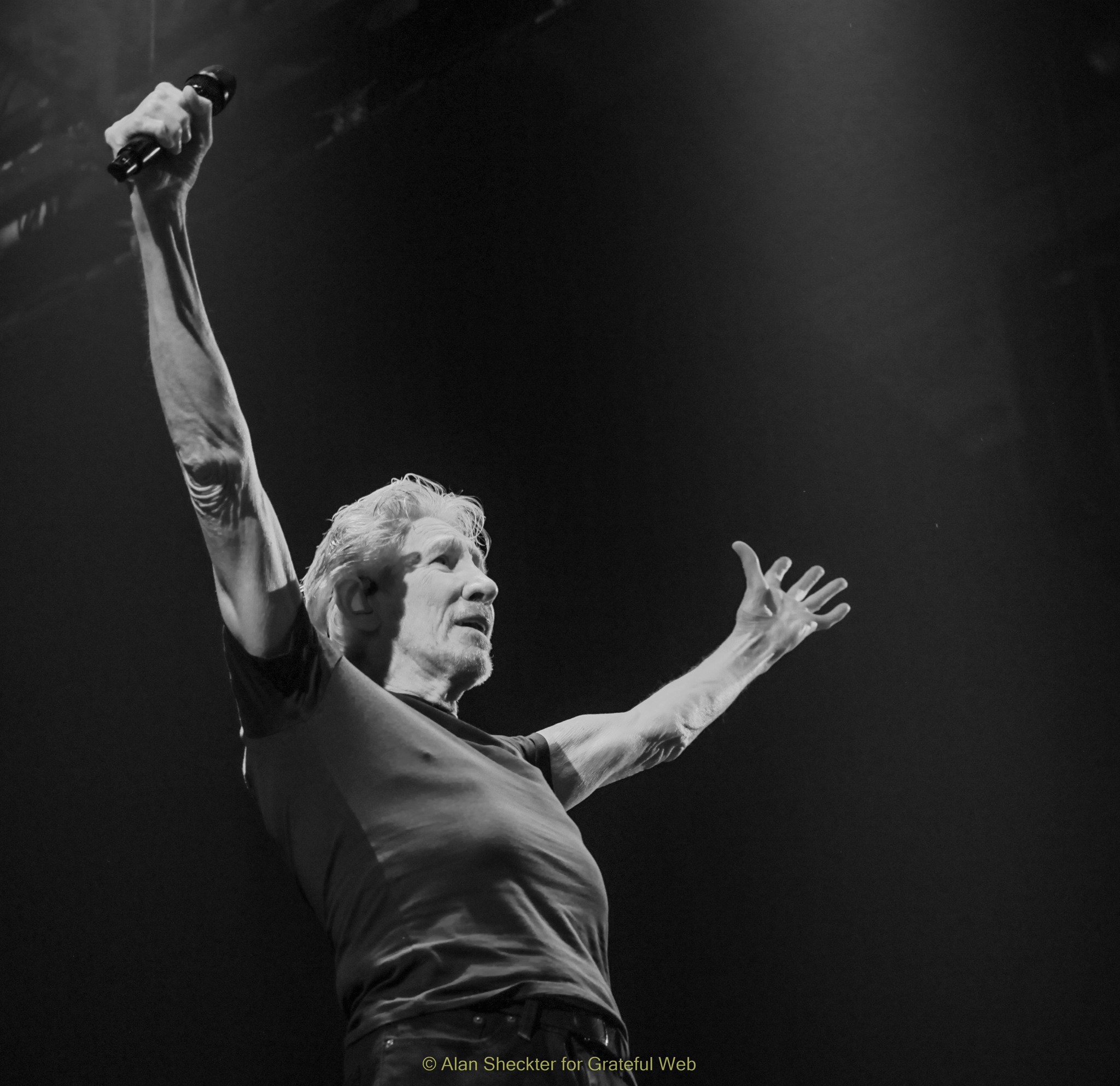 The iconic Waters, who co-founded Pink Floyd in London some 57 years ago, was a fit and trim presence onstage, belying the fact that he celebrated his 79th birthday earlier in the month. He frequently spoke between songs, often with sharp, thought-provoking societal observations. The 10-piece band performed in a center area, which was flanked with narrow runways jutting out on all four sides. Bandmembers moved about, often strolling a bit while playing and/or singing, with Waters often walking out to the edge of each catwalk to sing and display outreached arms. Waters sang most numbers, and played bass, guitars, and a piano.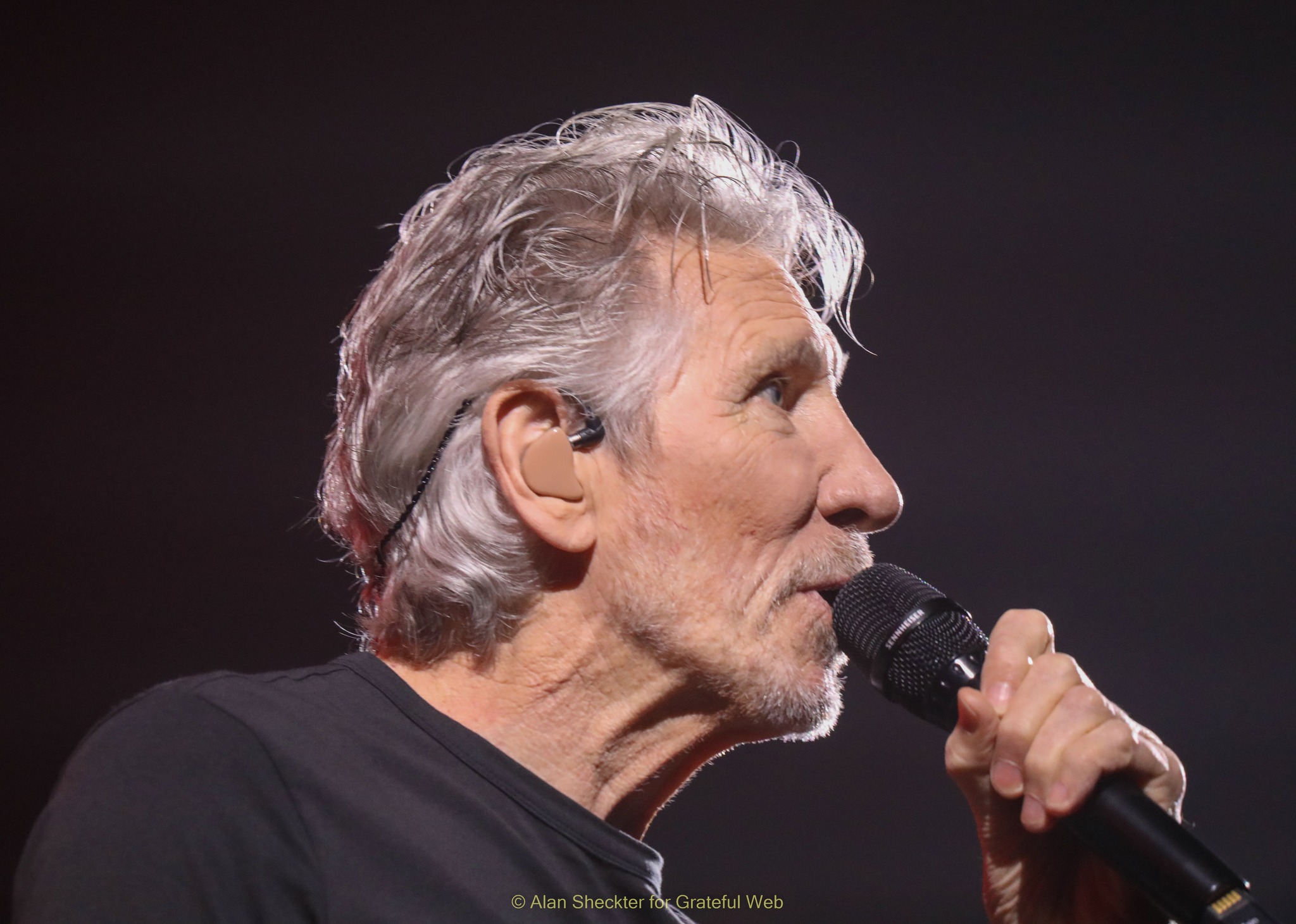 Crowd-pleasing material (set lists appear at the bottom of this review) included big chunks of music from "The Wall," from 1979, to open the first set and to open and close the second set; "Wish You Were Here," from 1975, late in the first set; and "Dark Side of the Moon," from which they performed the entire Side 2 of the record in the second set. Waters and friends also delivered "Sheep" from the 1977 LP, "Animals," to close the first set, and "Two Suns in the Sunset," from 1983's "The Final Cut," in the second set. Additionally, the show also included a few Waters' originals from projects he recorded in the 1980s ("The Powers That Be"), '90s ("The Bravery of Being Out of Range," "Is This the Life We Really Want?" and "Déjà Vu"), and 2022 ("The Bar").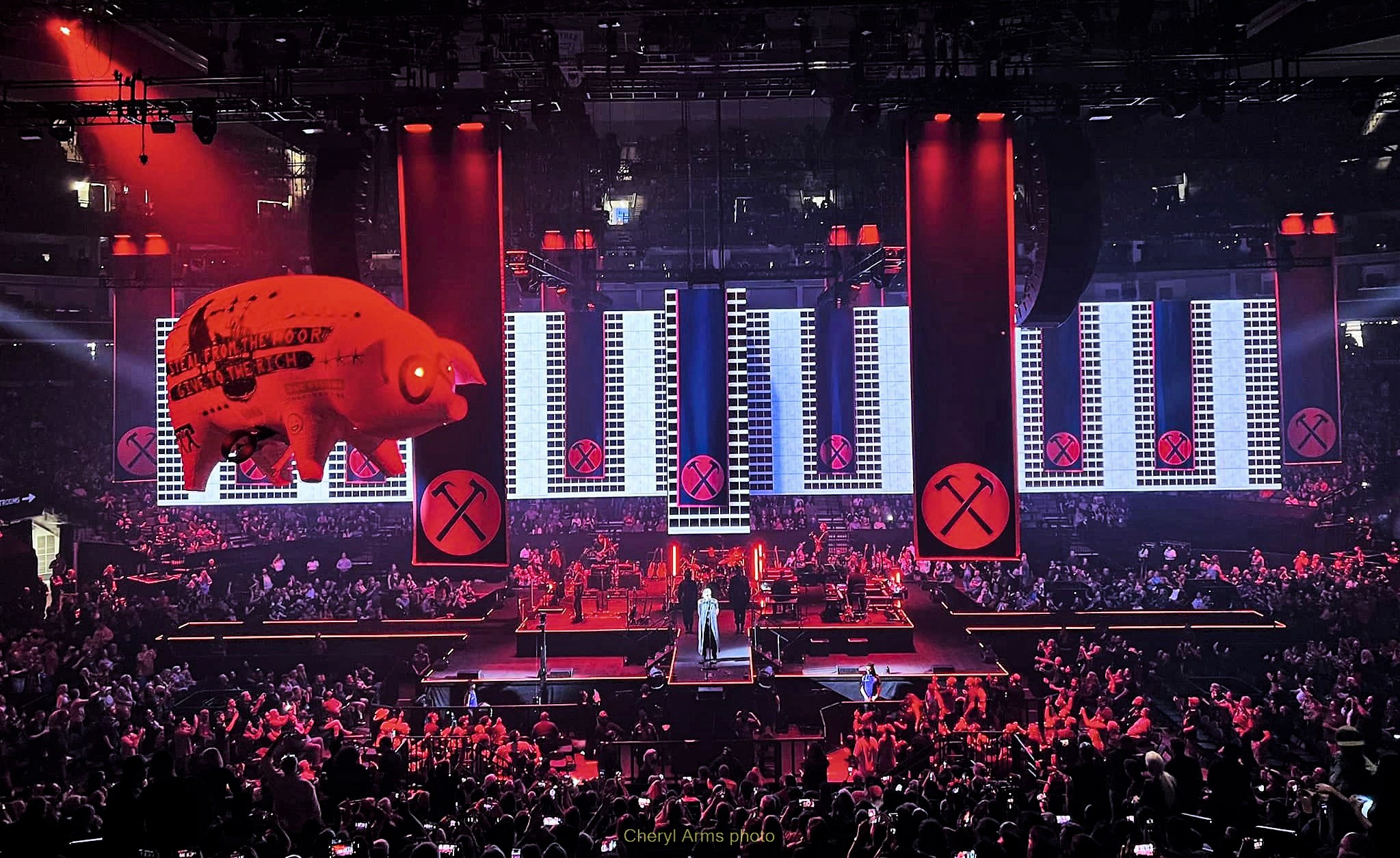 The sound was more than adequate to fill the arena, home of the Sacramento Kings of the NBA, and was big, bold, and clear, with the band playing versions of each song close enough to the originals for people to recall exactly the way they heard them on record and radio over the past 40-plus years, but with enough improvisation during each piece of music to make each classic feel fresh.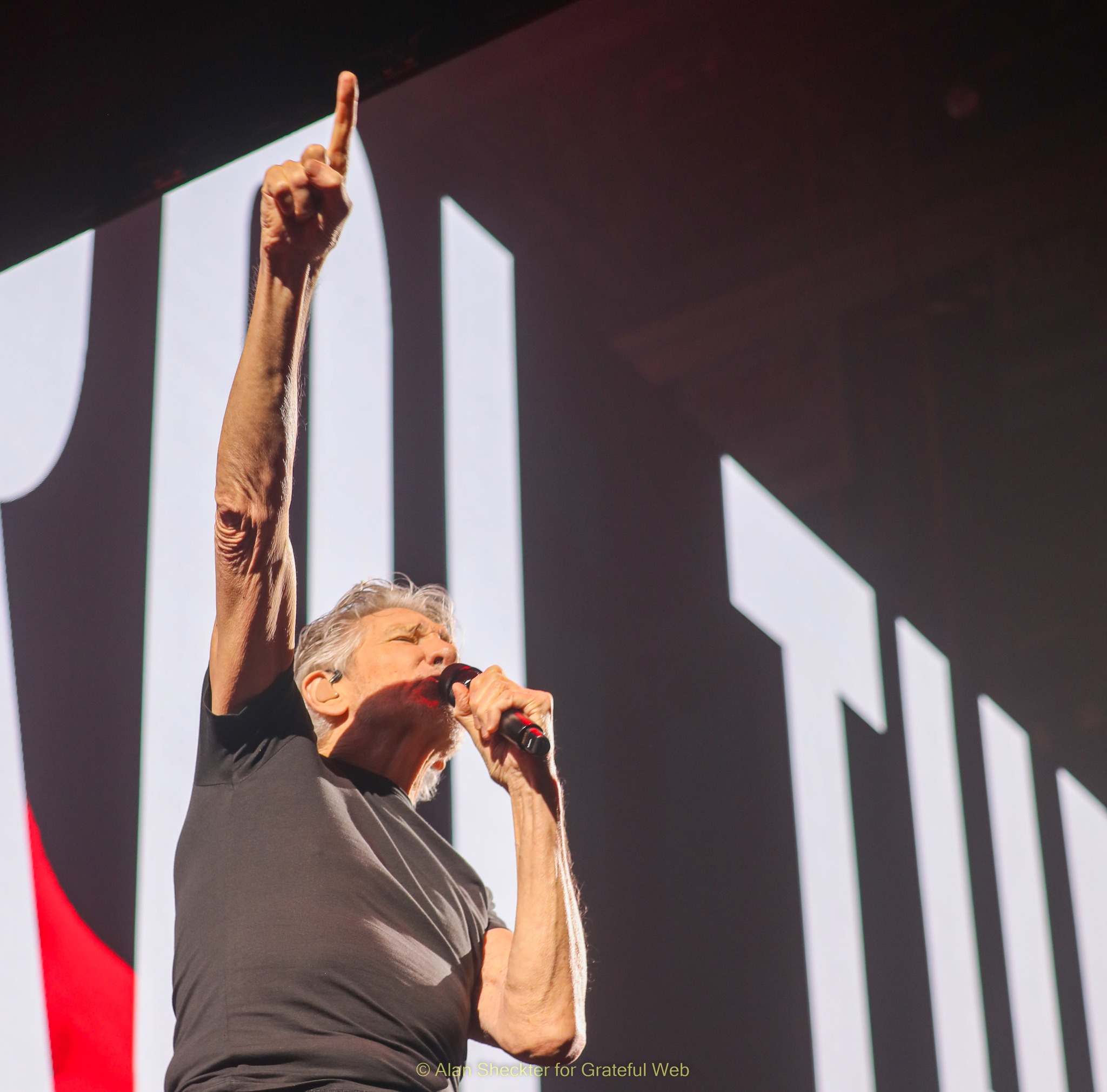 While at any given time, Waters and other bandmembers faced any of four directions and the audience never did see the entire band all look in the same direction, it was acceptable, albeit unusual. As the screens and sound equipment were all hung well above the stage – not high enough, however for some second-level ticketholders who were looking down on the proceedings – all of the band could be seen at all times, even when they were across the way facing the opposite direction. And all the activity on the screens kept attendees captivated.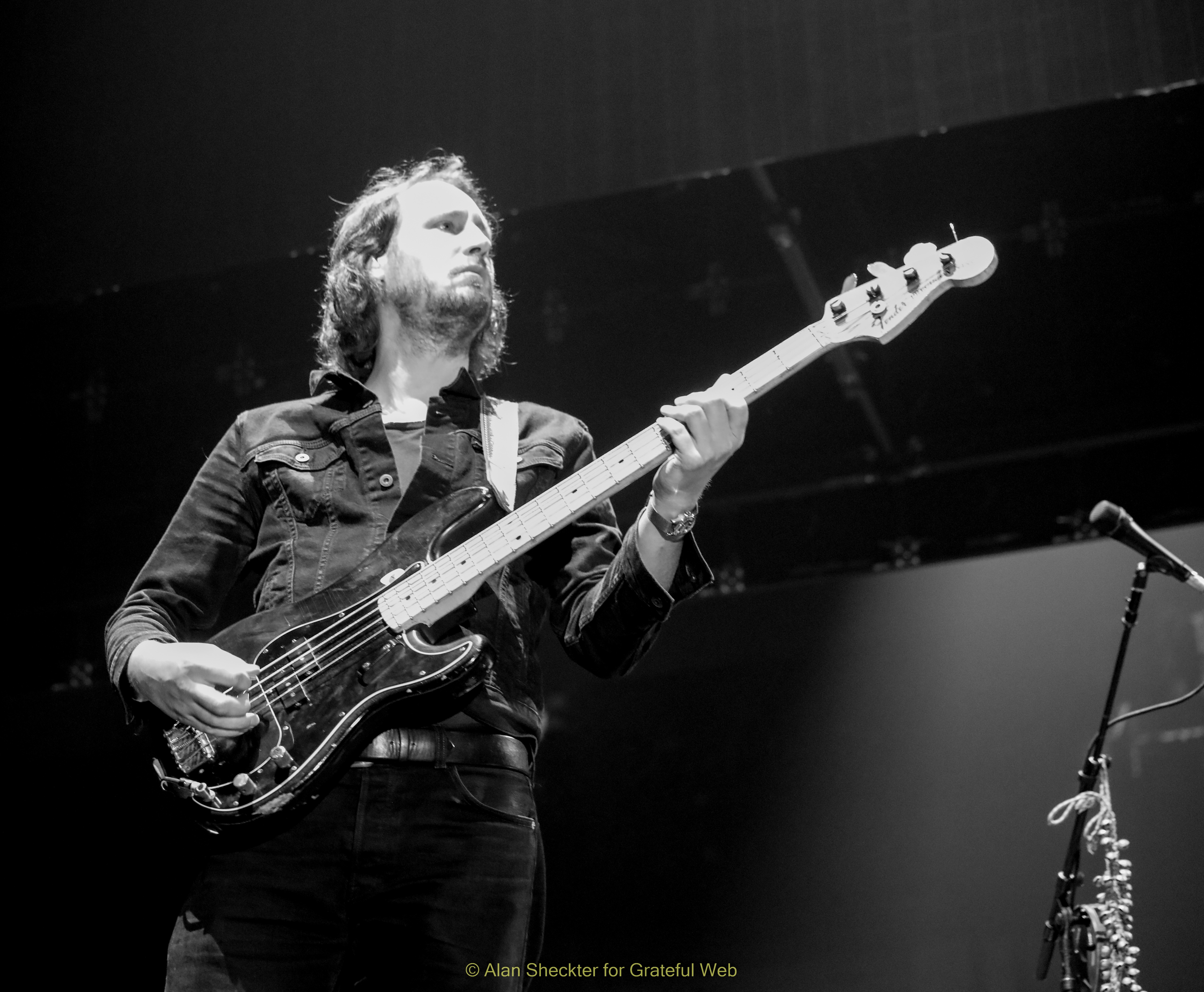 Keyboardist Robert Walter, a founding member of The Greyboy Allstars, along with guest spots on albums by such notables as Karl Denson, Stanton Moore, and Mike Gordon, delivered superb accompaniments throughout the evening. And guitarists Jonathan Wilson and long-time Waters' sideman Dave Kilminster provided strong rhythm and searing lead guitar passages, often at the same time. Multi-instrumentalists Jon Carin (keyboards, guitars, marxophone), and Gus Seyffert (bass, guitar, accordion), added more audio layers of excellence, and Joey Waronker suitably held down drums/percussion duties.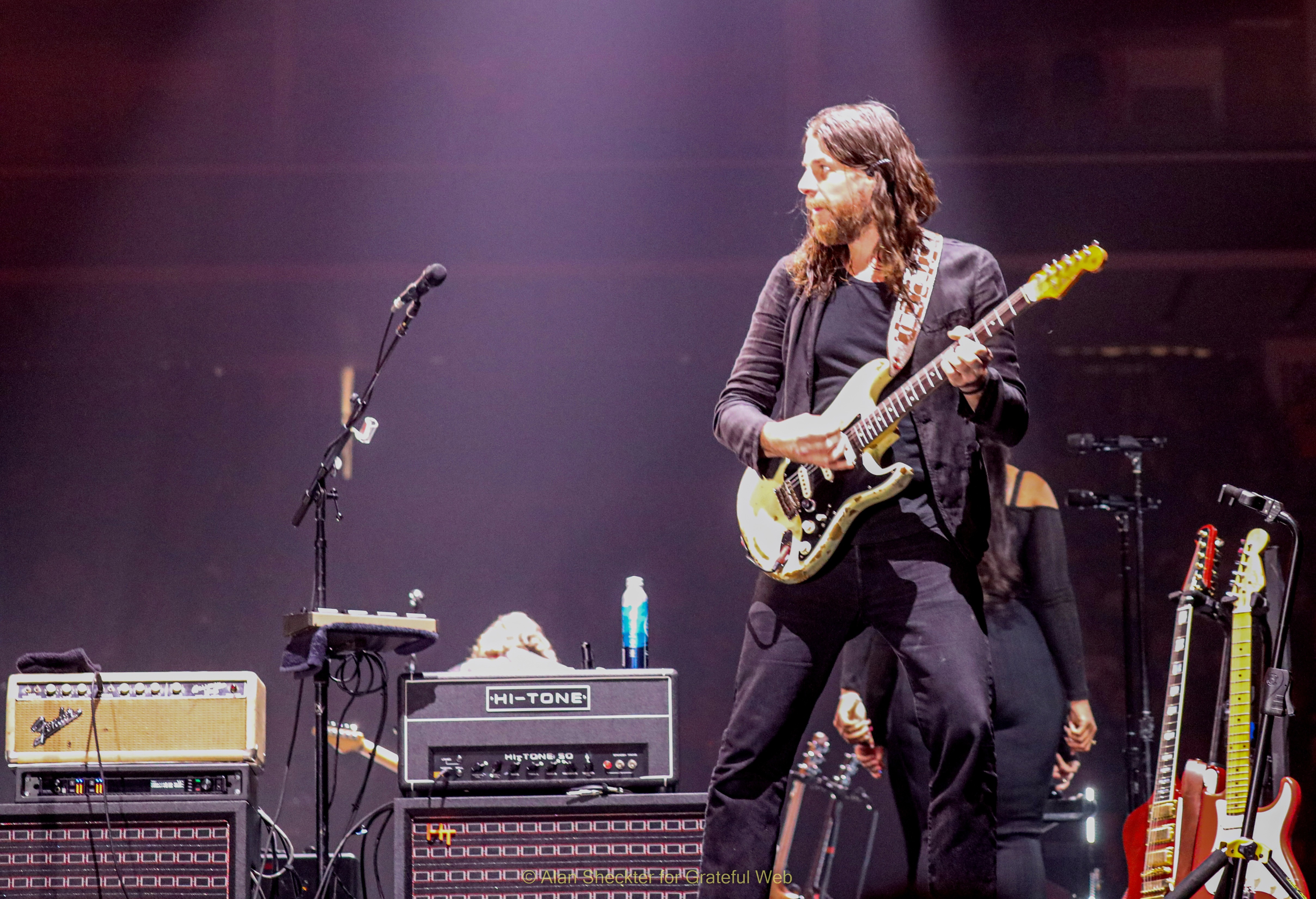 Saxophonist extraordinaire, Seamus Blake, and vocalists Shanay Johnson and Amanda Blair strolled out onto the catwalks and were spotlighted at particularly timely moments. Blake held the audience spellbound, specifically on two big solos – during "Money" and "Shine on Your Crazy Diamond." Blake has played with John Scofield and many other, mostly jazz outfits, has put out 16 albums and has been a featured player on more than 70 albums, according to his website. Johnson and Blair took the walkways' spotlight during such songs as "Eclipse," the dramatic final track from "Dark Side of the Moon."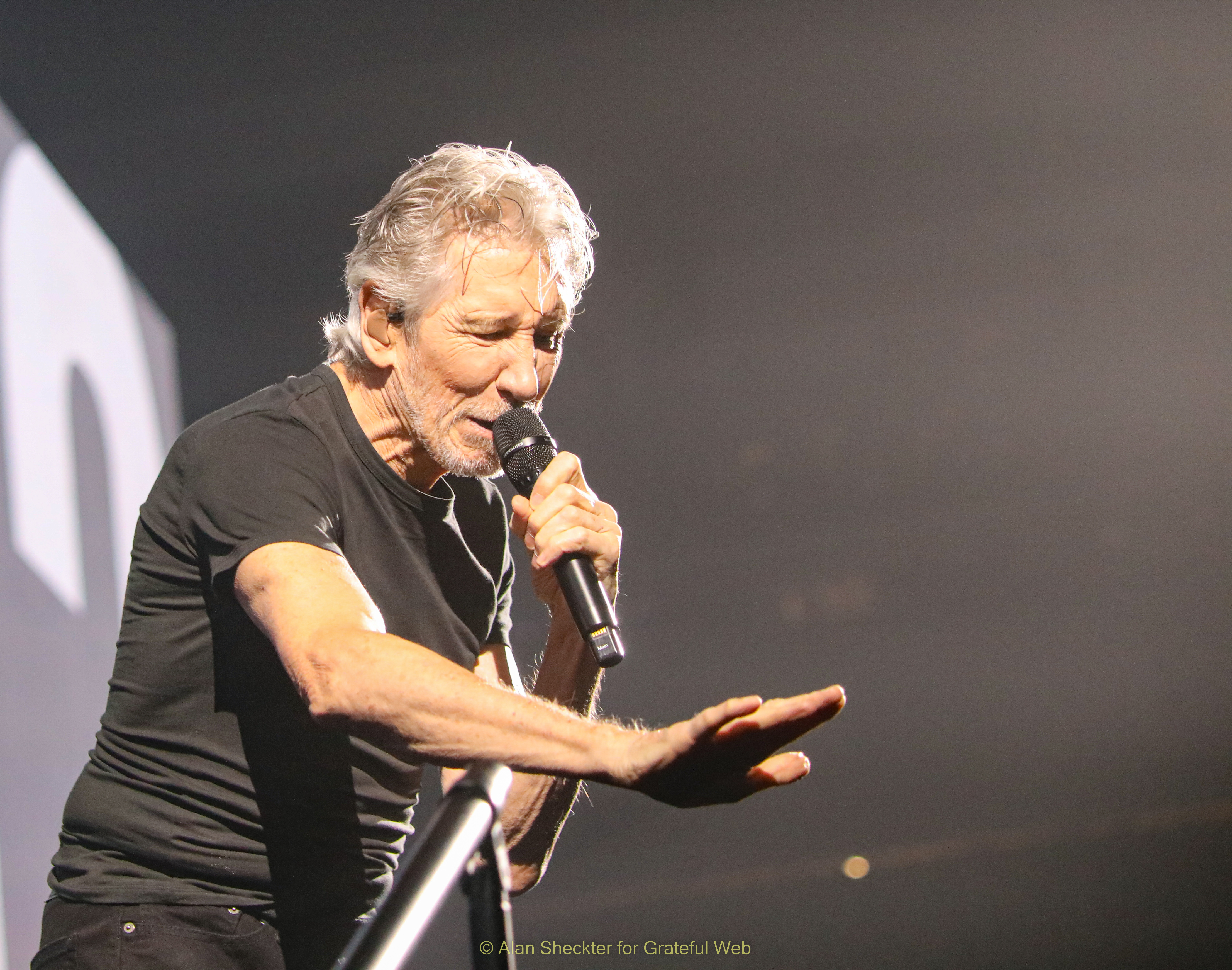 Interestingly, though Waters was one of the band's co-founders way back in 1965, along with Syd Barrett, Nick Mason, and Richard Wright (David Gilmour joined in 1967), the show included no material from their highly cosmic pre-1973 records, some of which were admittedly obscure, but others which had plenty of radio and sales success: "The Piper at the Gates of Dawn," "A Saucerful of Secrets," "Ummagumma," "Atom Heart Mother," "Meddle," or "Obscured by Clouds." Waters, who departed from Pink Floyd in the early 1980s following "The Final Cut," was an iconic presence onstage, more than overcoming a vocal range that was adequate though a little strained.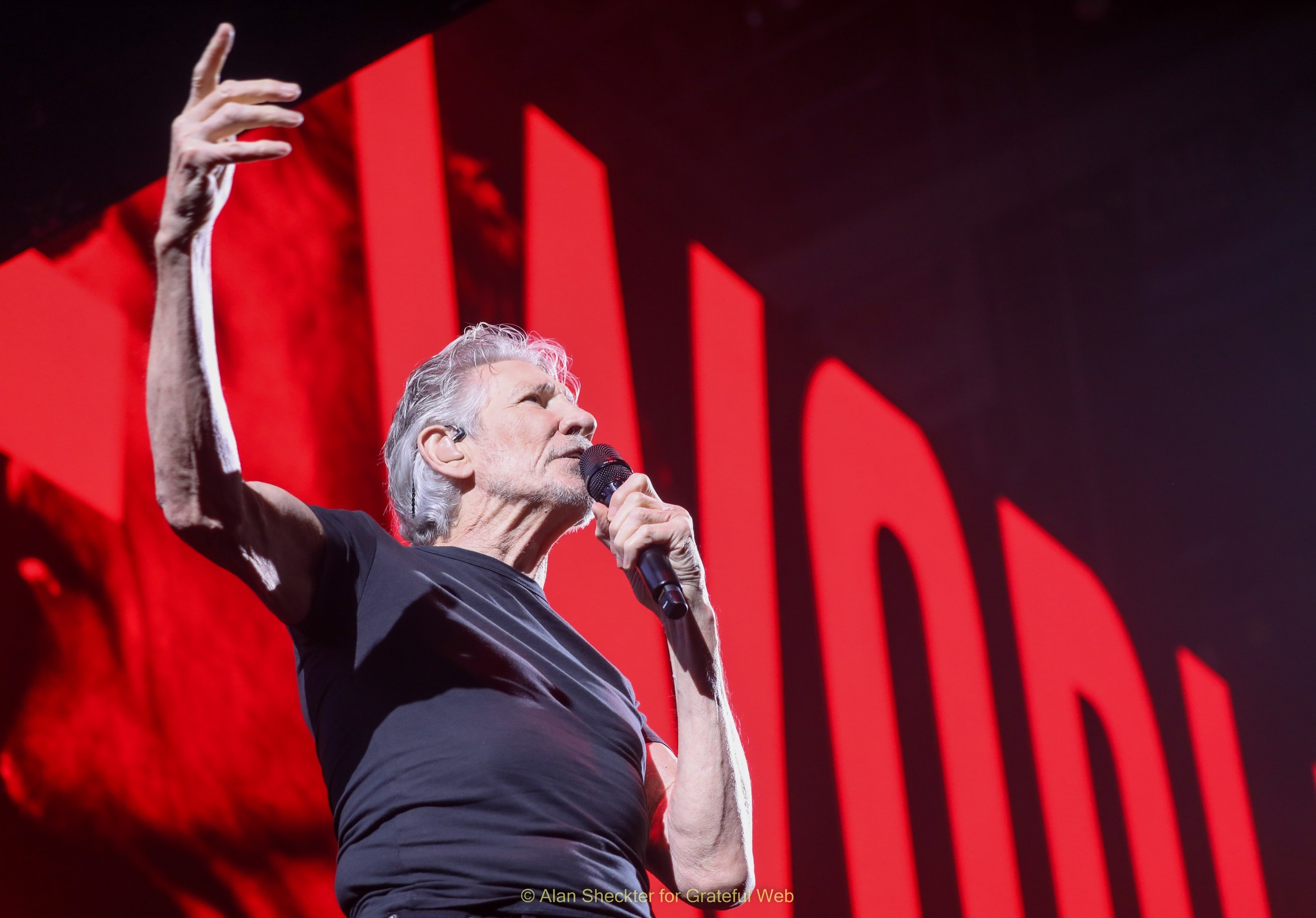 Waters did not shy away from his worldview. Just before the opening song, a recorded announcement stated, "If you're one of those 'I love Pink Floyd but I can't stand Roger's politics' people, you might do well to fuck off to the bar right now." Indeed, Waters, in addition to delivering armloads of Pink Floyd favorites, many of which had political leanings expressed within them if one took the time to listen, unabashedly expressed his opinions. "Us and Them" and "Money," both long-time progressive-radio staples, are rife with lyrics of distrust and criticism of others. Those songs, and others, laid the foundation to some of the politically stark screen projections that were critical of greed, guns/military might, Israel, "the patriarchy," opponents of equal rights, the Dakota Access Pipeline, and the most recent American president. During "Us and Them," hundreds of separate images of multi-racial, multi-ethnic individuals appeared on the colossal screens, embracing and celebrating people of all identities. At another moment in the show, machine gunfire, delivered via screens and jarring audio just before "Run Like Hell," was effectively unsettling.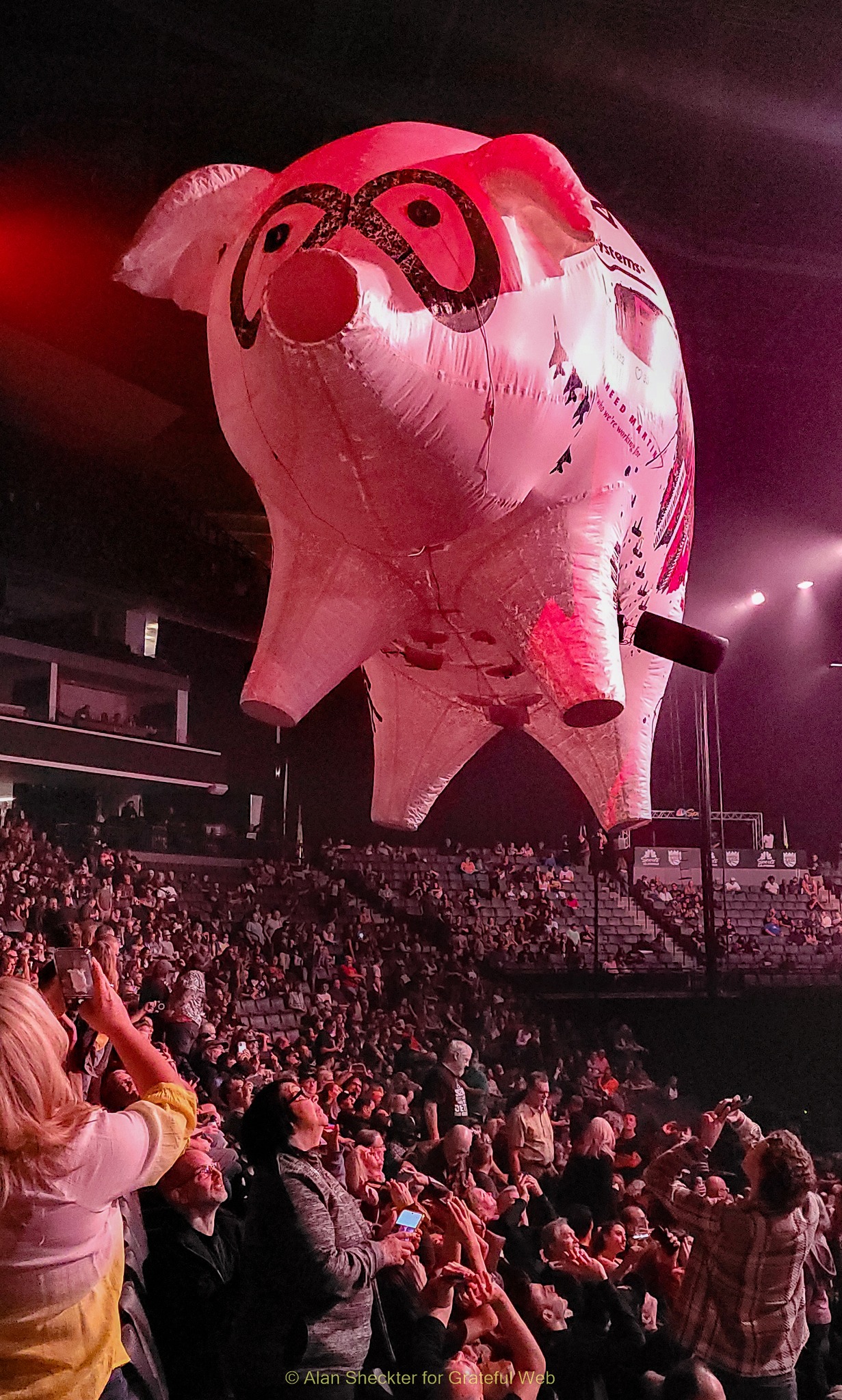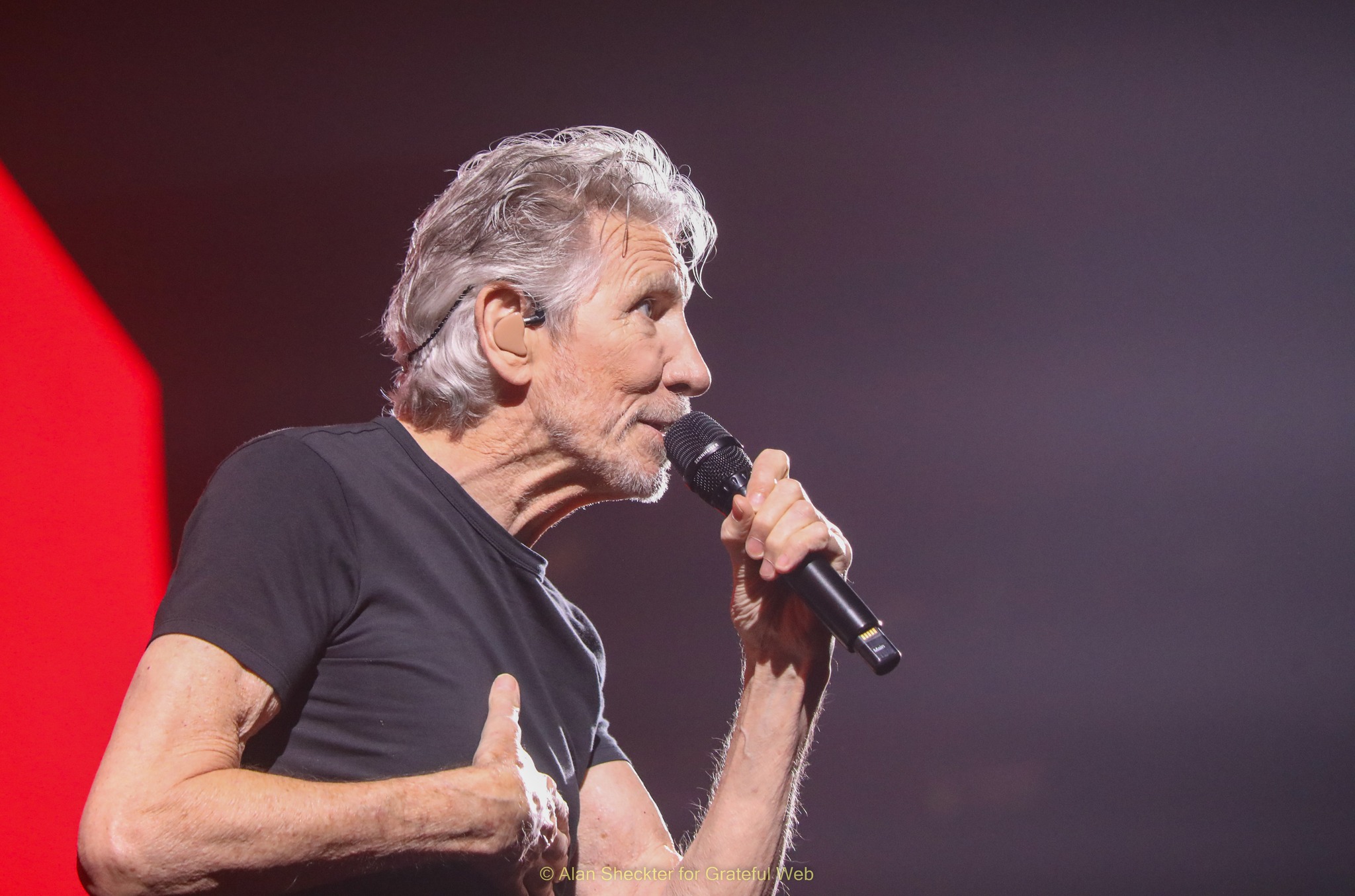 It is noteworthy that the entity, "Pink Floyd," still exists. The group, still featuring Nick Mason and David Gilmour, recorded and released a single in April 2022, "Hey Hey Rise Up," in support of the people of Ukraine. It is the first original material by Pink Floyd since 1994. Guitarist/vocalist Gilmour last toured in 2016, while drummer Mason is currently touring with Nick Mason's Saucerful of Secrets, performing material from Pink Floyd's early psychedelic days. Pink Floyd cofounders Richard Wright, (keyboards, and vocals) died in 2008 and Syd Barrett (guitarist, singer/songwriter) passed away n 2006.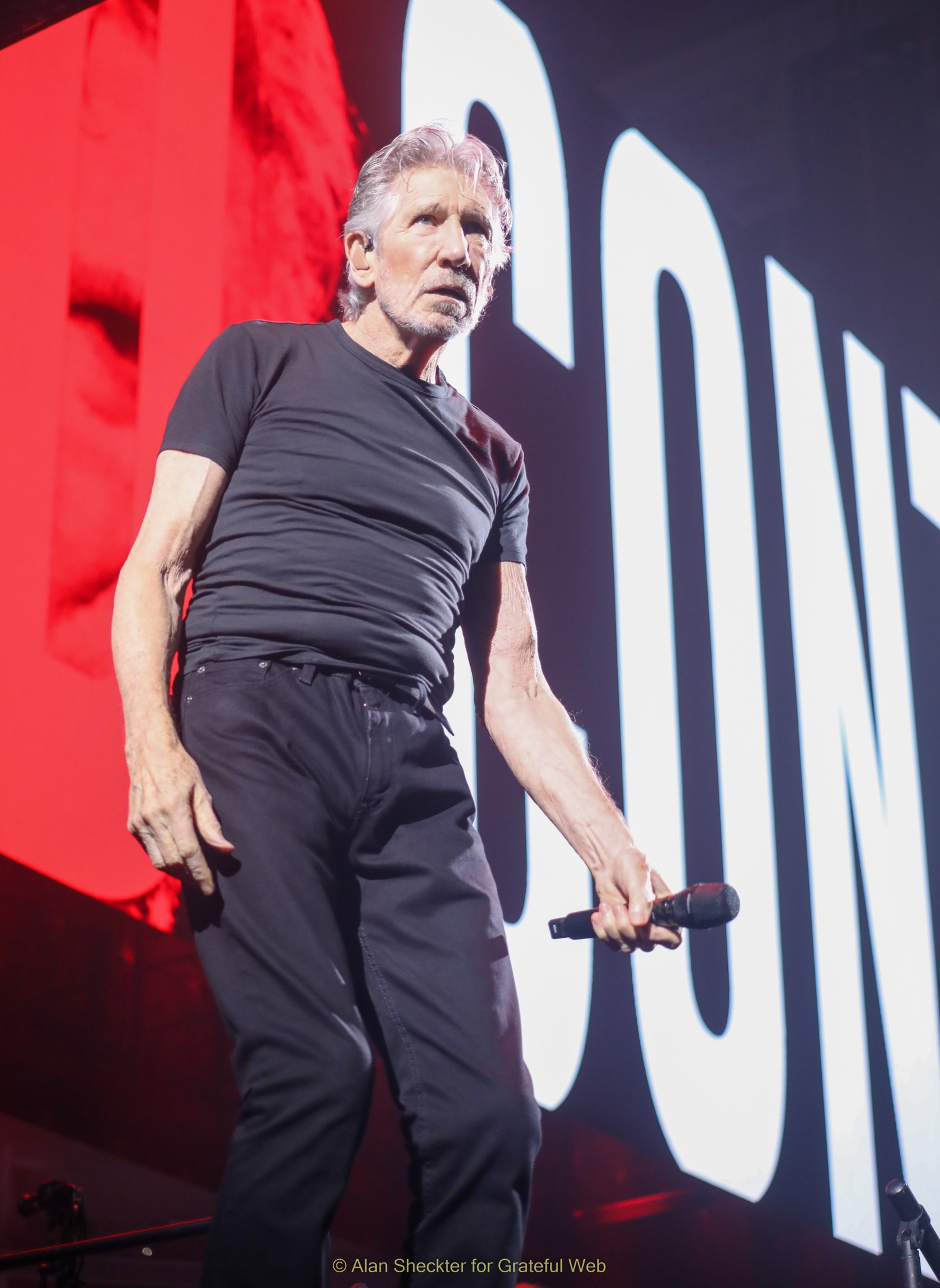 Roger Waters, Sacramento: Set 1 – Comfortably Numb, The Happiest Days of Our Lives, Another Brick in the Wall - Part 2, Another Brick in the Wall - Part 3, The Powers That Be, The Bravery of Being Out of Range, The Bar, Have a Cigar, Wish You Were Here, Shine On You Crazy Diamond (Parts VI-VII, V), Sheep. Set 2 –In the Flesh, Run Like Hell, Déjà Vu, Déjà Vu (Reprise), Is This the Life We Really Want?, Money, Us and Them, Any Colour You Like, Brain Damage, Eclipse, Two Suns in the Sunset, The Bar (Reprise), Outside the Wall.