I have not been to the Bluebird Theater in Denver in a while, and at the same time I have not seen the boys from Boulder since I reviewed their show from the Khyber in Philadelphia about three years ago. At that show, I presented the band with pictures that I took of them from a Wakarusa festival a long time ago. They asked me where to get good Italian food, and I'm sure they did not realize that they could not have asked a better Philadelphian. I took them to the tiny La Locanda Del Ghiottone, which they were very pleased with.
After that show, which I had tinnitus for a week it seemed, I thought that they were going to take the world by storm by now. Rose Hill Drive has the potential for very big things. At times, I wonder why they have not achieved the level of fame and popularity that I would have guessed by now, so I was really interested in seeing this show.
I got to the venue early since I have not been there in a while, and I decided to have dinner at a bar across the street. The bands ate next door, and it was then that I started to get excited with anticipation about the night's show. When the band's first album came out, I thought that they were going to be the next Led Zeppelin or Black Sabbath. I was so excited about a new hard rock band that was rooted in the blues. They do not like to be compared with other bands, and that is what gives them the edge and distinction to be their own.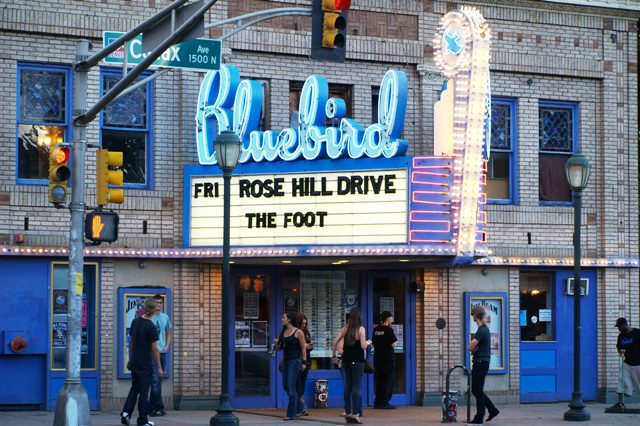 I went inside the classic venue built in 1913 and named after a prominent Denver grocer and druggist. I remembered the nostalgia that the venue oozes. The opening band J. Roddy & the Business was about to take the stage. By the opening song, I knew that this band knew how to rock n' roll. The lead singer and piano player sounded like a cross between Jim James and Gregg Allman, while looking like a young David Gilmour. The band continued to rock with a very good old soul rock feel to them. They even later covered a Little Richard song.
It was now time for the young prospects to take the stage. The first song was as powerful as I remembered. I relished in lead singer and now rhythm guitarist Jake Sproul's Judas Priest like notes as he elevated the venue into the title track from their new album Americana coming out July 12th on their own label Slow and Shirley. Their new album features a hilarious cover of lead guitarist Daniel Sproul dressed androgynously with a Bloody Mary in his hand by the pool.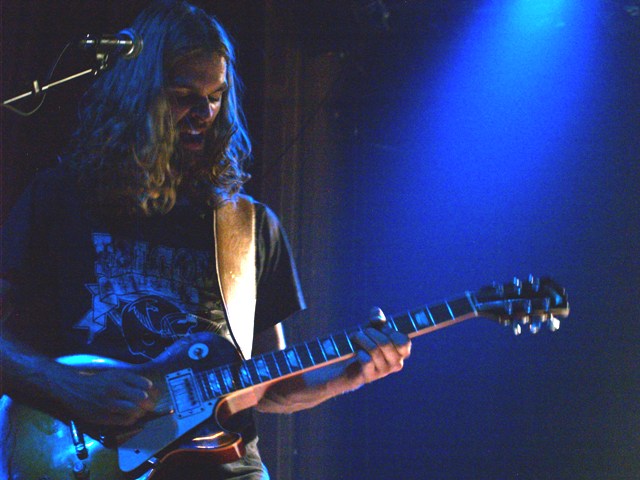 Most of the songs in the night's set were either brand new on the aforementioned album or songs from their last album entitled Moon is the New Earth. The crowd was very young as usual, but the moshing in the pit was semi-obnoxious with a lot of beer and water being thrown around the tiny floor of the Bluebird. Rose Hill Drive brought the heat, but I was having major trouble hearing Daniel's guitar, and I was constantly waiting for him to wail like I remembered. The brand new bassist, Jimmy Stofer, was a nice addition, but I think I just had higher expectations for the band after a new member and a 17 month hiatus. I almost felt like they may have been better in past shows. As the band, goes on the road this summer, I am certain that they will power through their summer tour with precision and practice to elevate their skills to the level I anticipate. Continue to follow this band as I will, through their maturation process and their rock shows wherever they go.