Led Zeppelin, Jimi Hendrix, Aerosmith, and the White Stripes – what do they all have in common, besides blistering guitar and good ol' rock and roll swagger, that is?
Three words: Rose Hill Drive.  The Boulder Locals took last year off, took on a 4th member, grew some kick ass shaggy beards, and came roaring back last weekend good ol' rock and roll fashion.  With the exception of last winter, my favorite tradition of the past several years has been Rose Hill Drive's New Years Eve cover show – a set of classic rock and a set of originals.  This year, the guys broke with tradition and covered a modern rock album – the White Stripes' masterpiece Elephant.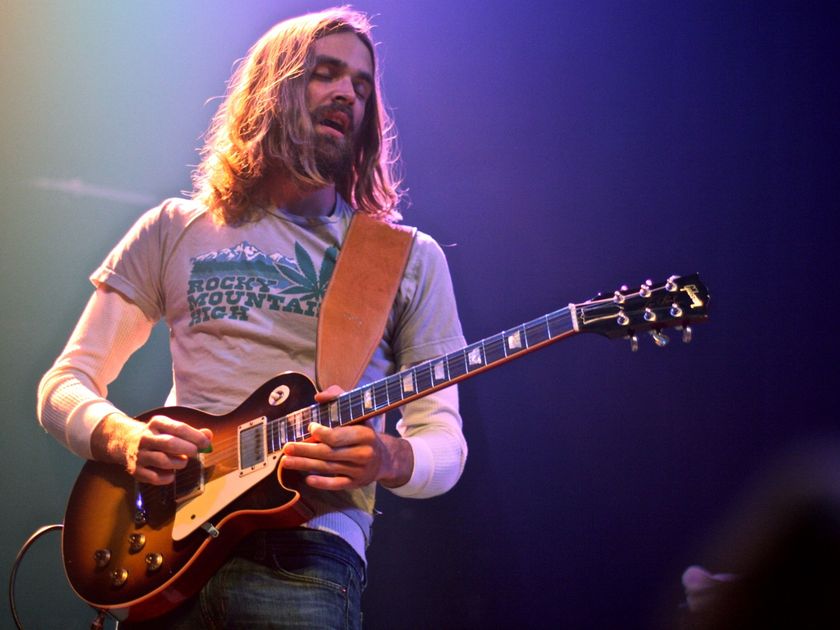 Of course, it would take a band of four people to match the genius of a single Jack White and his faithful sidekick Meg, but only a band who truly appreciates that genius could make it sound so sweet.  The Sproul Brothers traded singing and lead guitar duties, each channeling their own version of Jack White, while drummer Nathan played his own hilarious version of Meg White, pigtails and all!  I'm not quite sure who Jimmy Stofer was playing, maybe just himself, maybe just the low notes that Jack White plays around with despite the lack of an actual White Stripes bassist, but the whole picture was as honest and true to the original as anyone could have hoped for.
The crowd turned out in force, sporting red and white of all varieties.  The band, too, was wearing red and white, but only in the form of long underwear, and in the case of lead singer Jake Sproul, a slightly-too-small fire-engine red onesie.  Although hilarious, it was a times a little disturbing too, especially when Jake turned around and the butt flap on his onesie peeked open a little.  Thank goodness for the cute girl who came out to sing the Meg White part for In The Cold, Cold Night.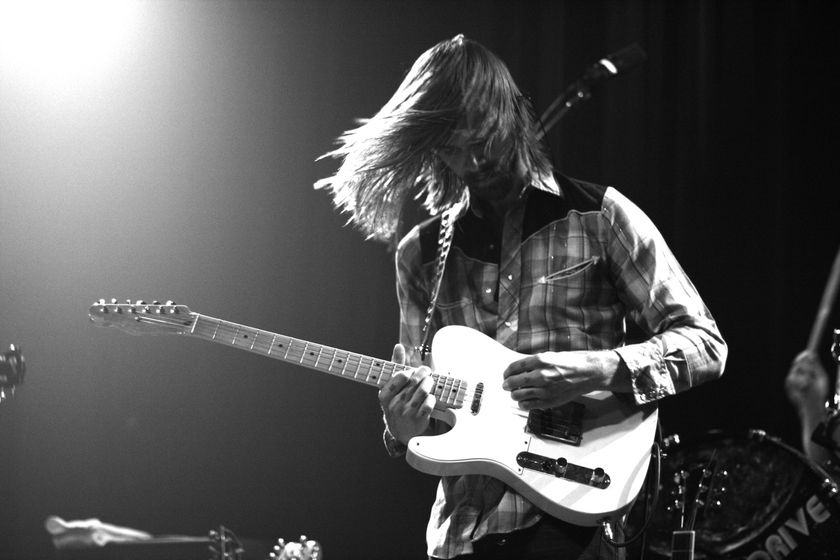 Elephant is definitely Jack White's masterpiece, and though modern in make, has a classic rock and blues sound, old timey in a way, but not stale in any sense of the word.  I can see why the guys would pick this album – in my opinion it's the one of the closest things this generation of music has to an album like Zeppelin II or the White Album (I wonder if history will agree…).  As for Rose Hill Drive's interpretation, the highlights were Ball and Biscuit, The Hardest Button to Button, I Want To Be The Boy To Warm Your Mother's Heart, and of course Seven Nation Army – the song that will forever trigger societies collective memory of this album.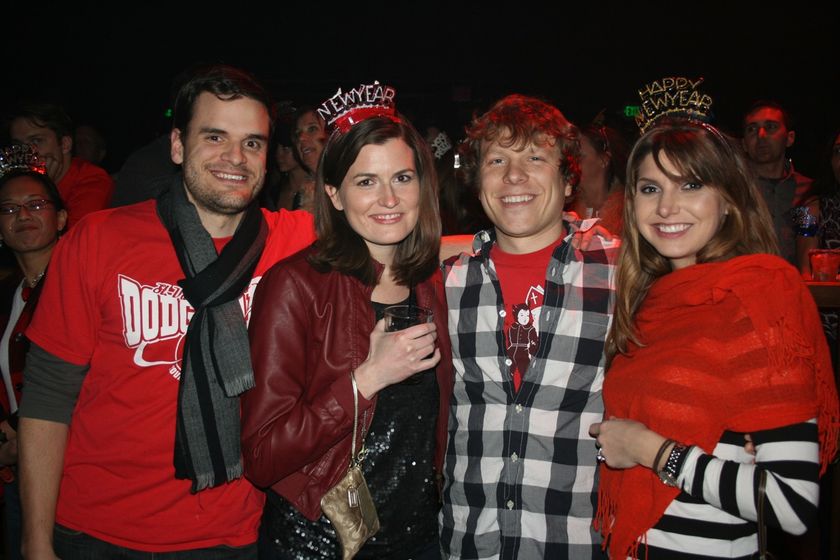 This was all, of course, after the band came out and introduced the crowd to the new and improved Rose Hill Drive.  The boys have grown up a bit since I first saw them play some years back.  As they've grown, their sound has matured, and become more distinctly their own – less Zeppelin bar band wannabe, in other words, then they used to be.  Apparently they've got a new album in the works, and we got a little taste of it as a new years gift.  With the addition of Jimmy Stofer on bass, and Jake Sproul's move from bass to guitar and keys, the band's sound is filling out, becoming richer, while maintaining the raw grit that made us all fans in the first place.  My take?  I think the next album is gonna be gooooooood!
At midnight, red and white balloons dropped from the ceiling and the Seven Nation Army came a-knockin'.  The crowd, who was already having a good time, was hooked from note one.  Fortunately, if there is one thing Rose Hill Drive is known for, it's playing LOUD!  Good thing too, the crowd was singing so loud they would have drowned out a lot of other bands.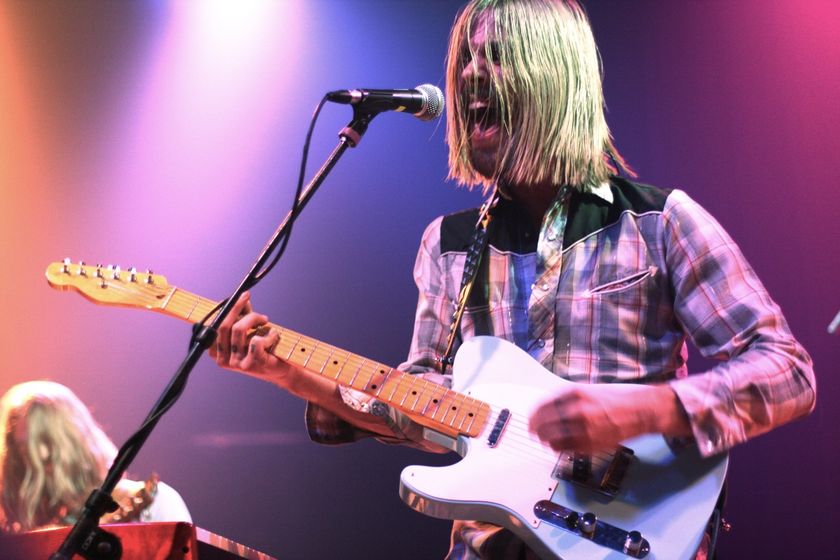 As if a full set of originals and a full set of the White Stripes wasn't enough, they guy came back out for a raucous encore.  It was clear that the guys were glad to be back home, so to speak, in there hometown, on their home-stage, in front of the people who have stuck by them through the years, glad that they had something besides jazzy-funk-grass (a Boulder staple) to listen too.
At the end of the night nobody was disappointed, and everyone remembered how great it was to have a real, no frills and no jamming rock and roll band in Boulder.  The only down-side to the whole event, one that most likely went unnoticed by those there for strictly for the White Stripes Rose Hill Drive covers, was the distinct lack of first album originals. Zeppelin bar band wannabes they may have been, but I love Zeppelin, I love bar bands, and so the soft spot in my heart for tracks like Cool Cody and Reptilian Blues never goes away.
We're all glad you're back, guys!
To see more pictures from this show, including YOURS, please visit the Gallery.
Be sure to check our Grateful Web's interview with Rose Hill Drive.