Cornmeal revved the engines for high energy bluegrass in Chicago on New Year's Eve, 12/31/2015.  They opened up the evening at The Vic Theatre with Edge of the World, an ordinary Cornmeal song with an ambition to fall off the edge of the world to see what happens next.  It was an appropriate choice for the kick off of such a holiday show.  From there, they did some more Cornmeal classics – River Gap and Jenny.  It was a welcome home for this Chicago crowd to refresh their memories to the Chicago music that gave wings to Cornmeal.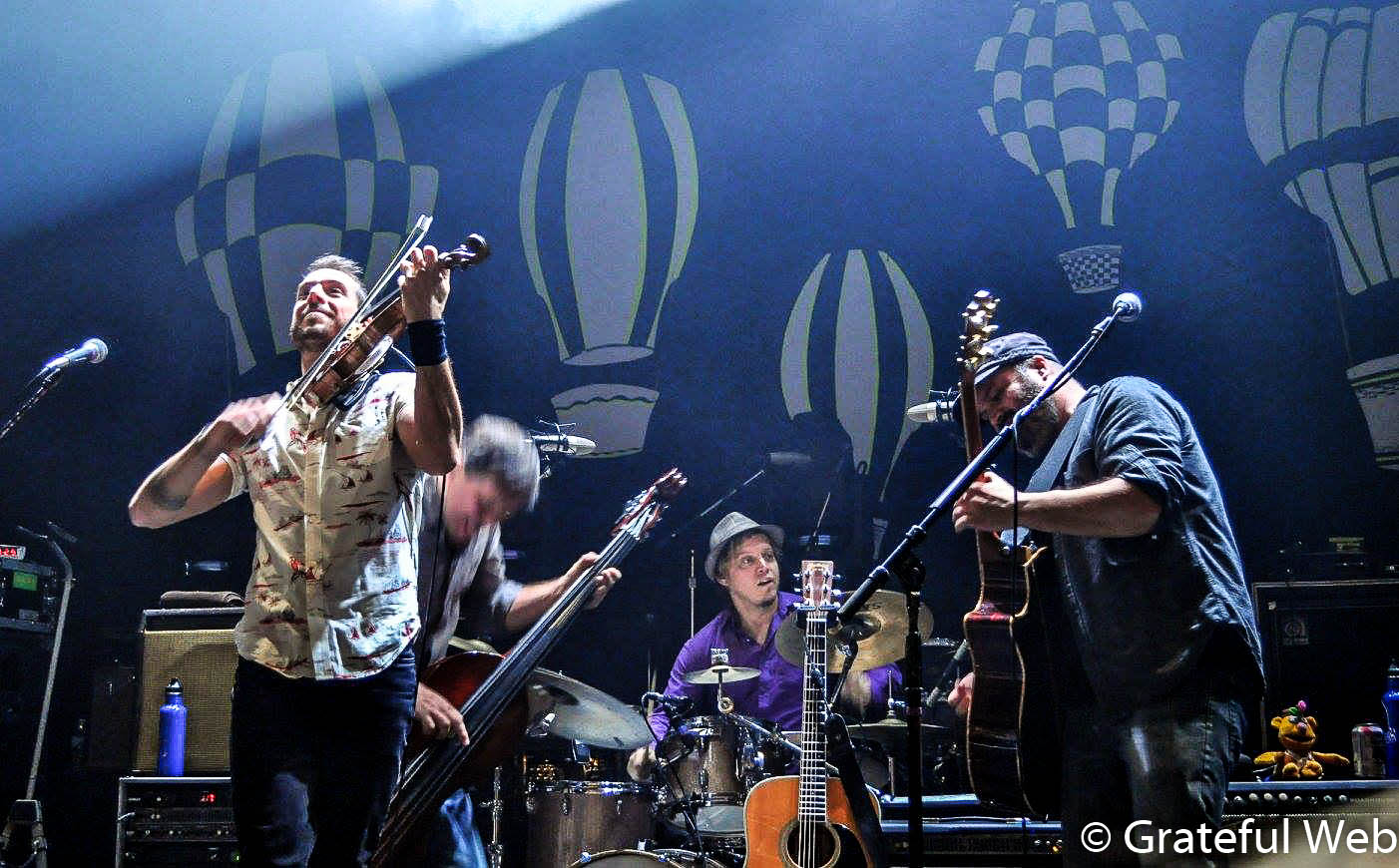 They have made major changes over the past couple years but have never let the fans down.  Their brand of music didn't happen overnight so I don't believe it will be going away anytime soon.  The music is almost as the history of the band has been.  It contorts, bends, shapes, and shines.  The end of the set included new tracks off the new album Slow Street: All Things Must Change, Goodnight my Darling, and Rise Above.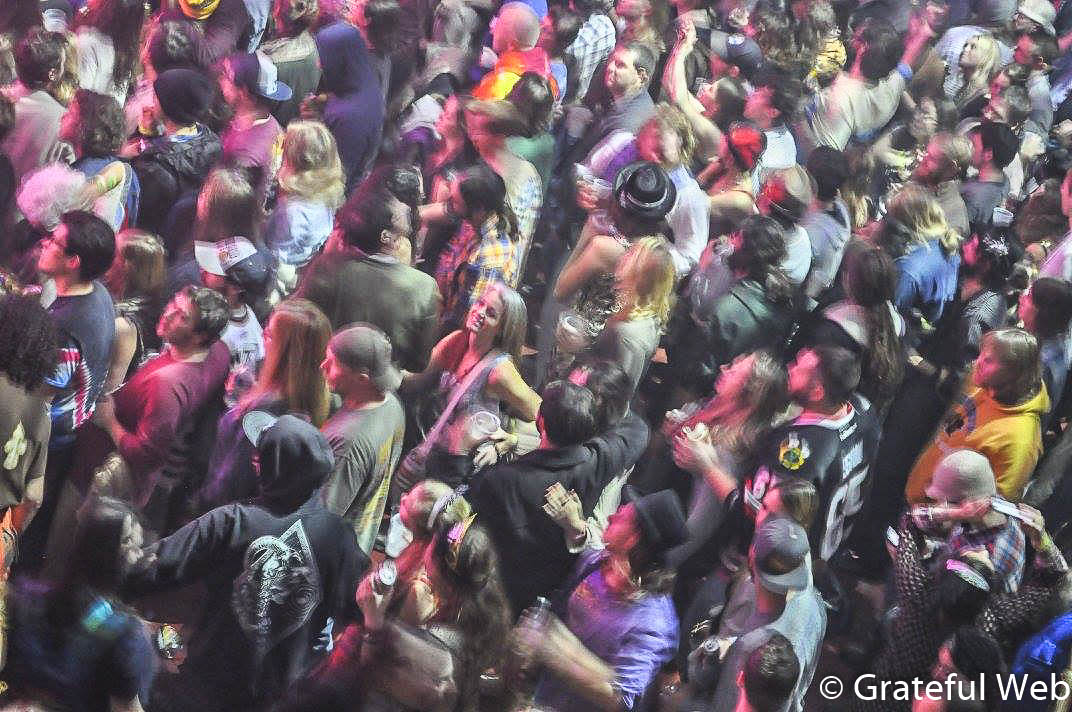 "All things must change, Only love remains" –lyric from "All Things Must Change"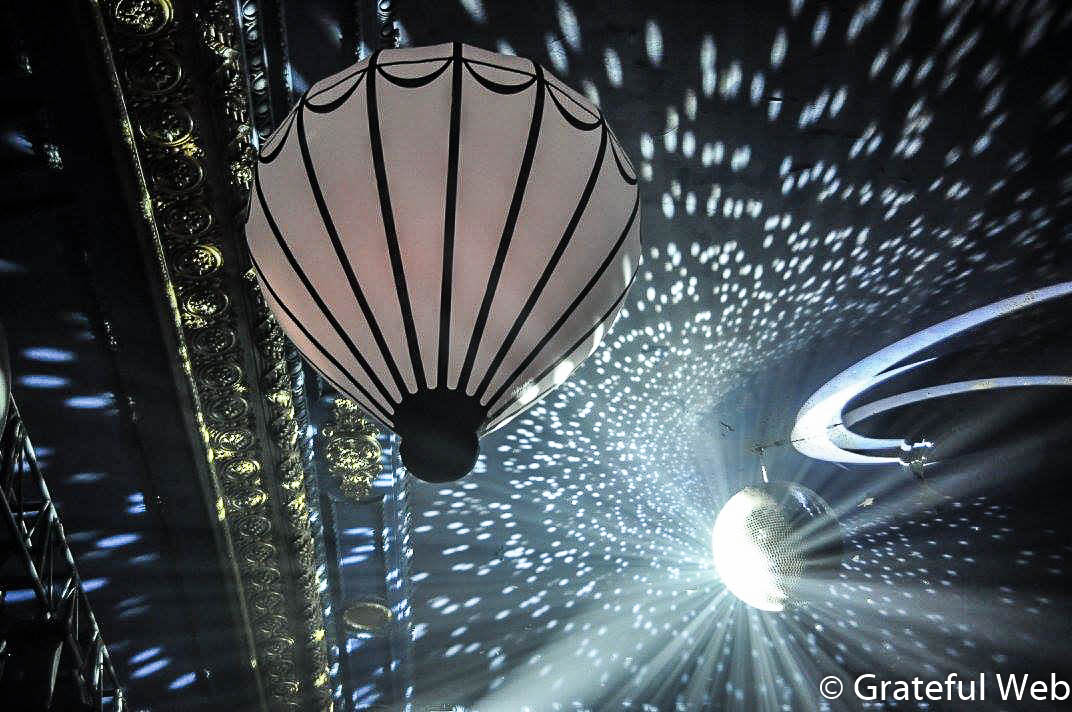 Rise Above is the flagship song for this new incarnate of Cornmeal.  It is a 20 minute ripper that bookcases so many wonderful things happening on stage and off.  The new lineup has a chance to show the audience that they are not the same old band, but that they are still Cornmeal, a band known for its innovation since the start.  It's a sound that feels more produced and less sugar sweet.  The strong harmonies and blues shredding cannot be denied.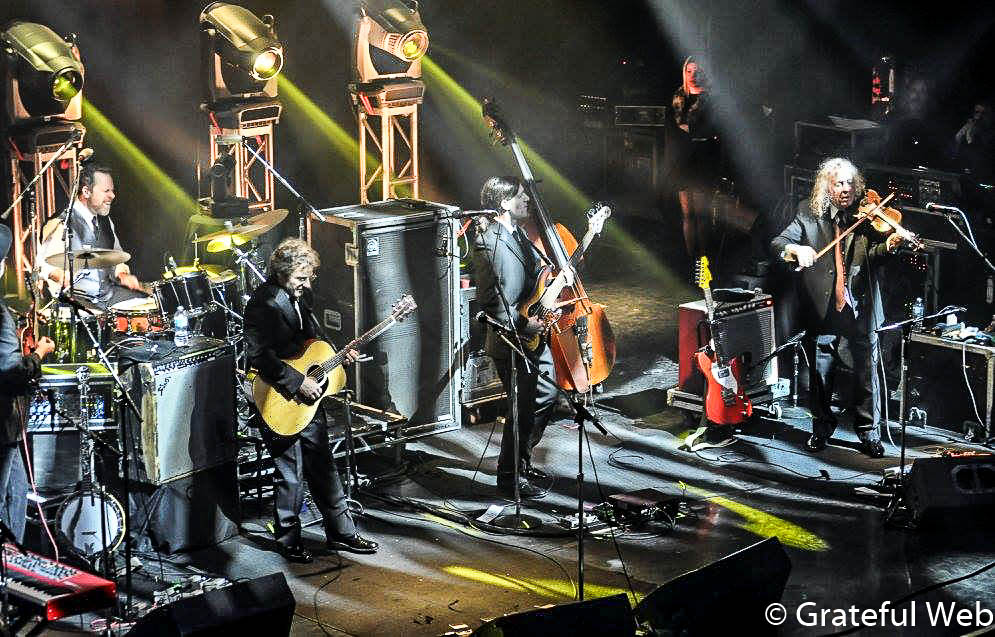 I once heard Cornmeal described as, "the little band that could" and it was a fantastic start to warm up the crowd for the big band that never stops, Railroad Earth.  RRE kept the groove on track.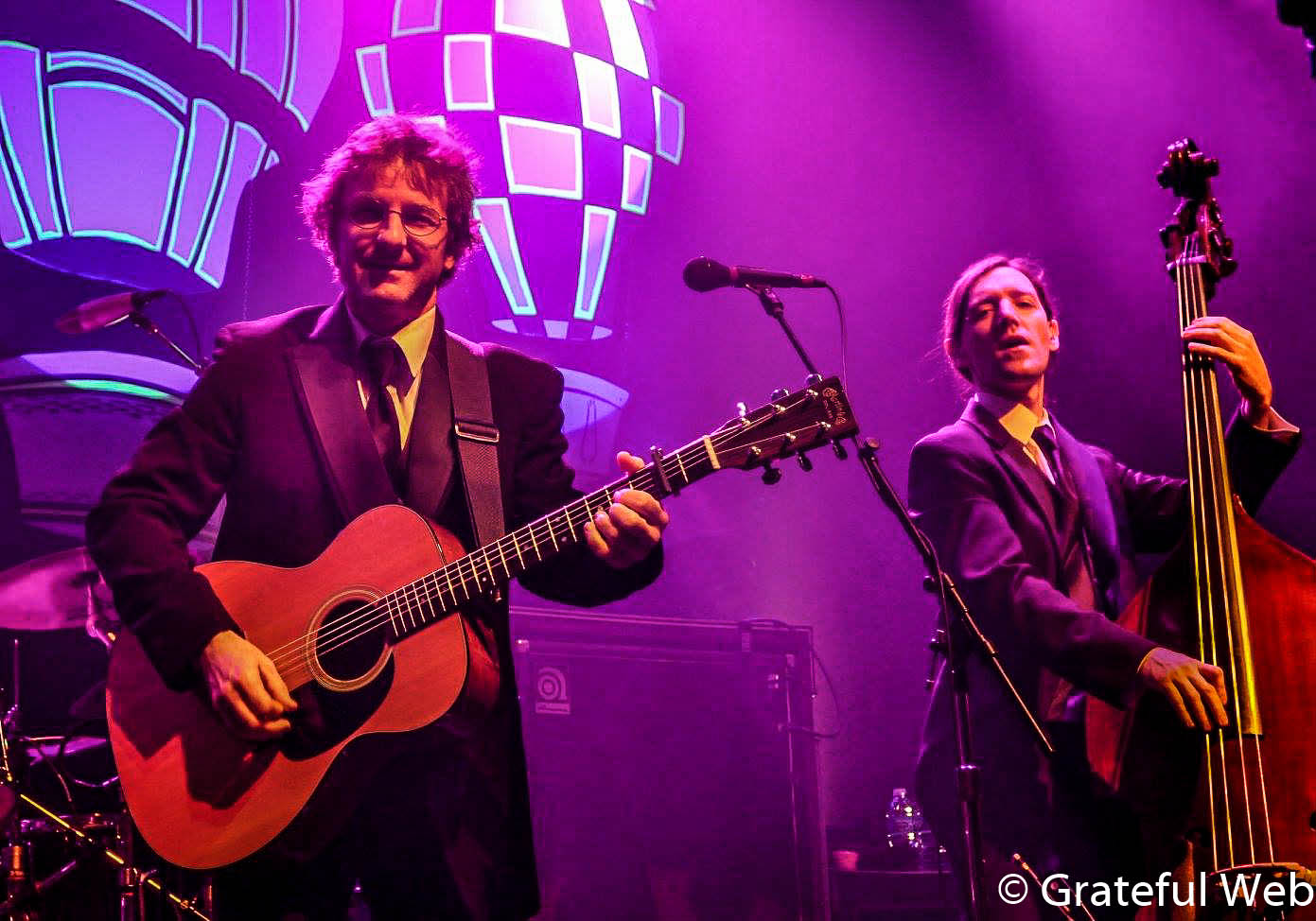 The tribal transcendentalist band shook off what seemed to be a sound glitch from earlier in the evening.  They were strong out of the gate and continued strong through each new song with amazing sound.  There is not a lot of glitz glam or gimmick with RRE.  But what other bunch of tempered musicians could pull off a Peter Rowan song AND a Skrillex song?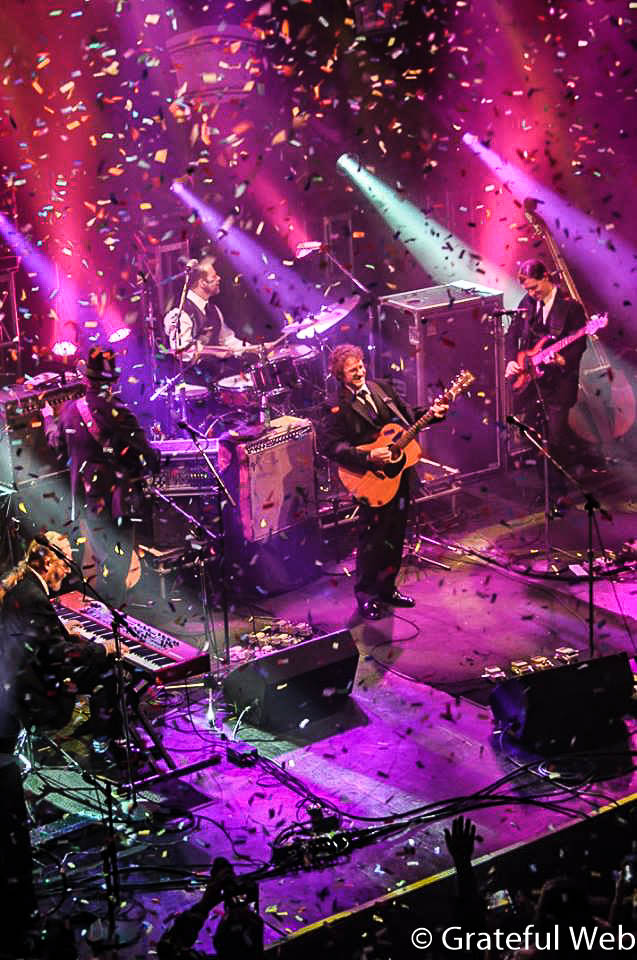 Set 1:
420
Happy Song
Just So You Know
Potter's Field -->
Lone Croft Farewell
Walk Beside Me
Been Down This Road
Colorado
Right in Tune -->
1759
Walls of Time *
Set 2:
Monkey
Countdown to 2016
Butterfly and the Tree
Magic Foot -->
Luxury Liner
Goat -->
Scary Monsters and Nice Sprites --> $
Drag Him Down
Railroad Earth
Hard Livin'
Elko
Encore:
Long Way To Go
*Peter Rowan cover
$ Skrillex Cover
John Skehan on mando draws most of my attention.  There is something about his mighty mouse energy that eases my worries.  From my perspective I see this member of a band that wants to rip a solo, but doesn't.  Someone on stage that I can identify with as I hope he truly is Mighty Mouse and he is here to save the day!  When his patience is just about worn thin, viola! It is his turn for a solo.  And solo he must!  Do the lyrics really matter anyway?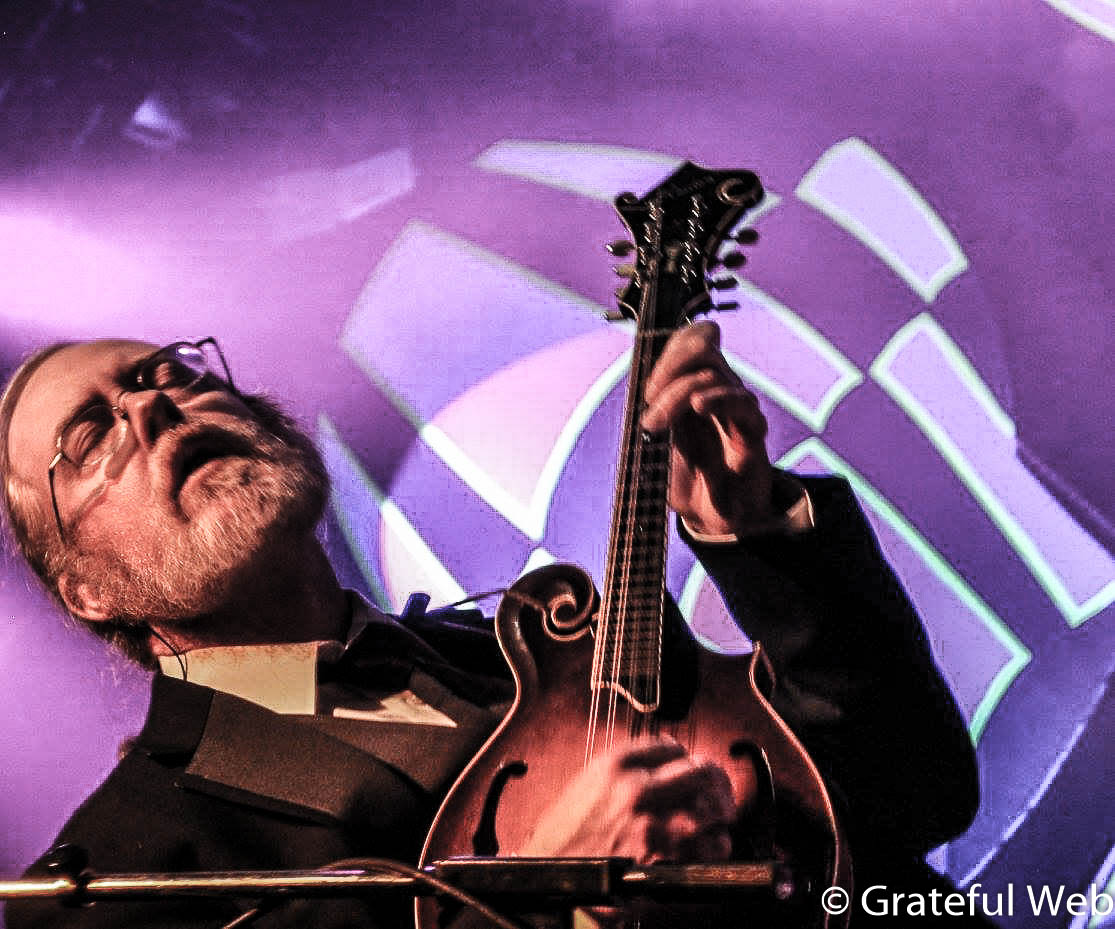 Looking over the crowd I saw so many blissed out, eyes closed, swaying kind souls.  Mirrored back at them was the wonderful tempo master, Carey Harmon, on drums.  He was always smiling but hardly ever opened his eyes either.  The best souvenirs are between the ears.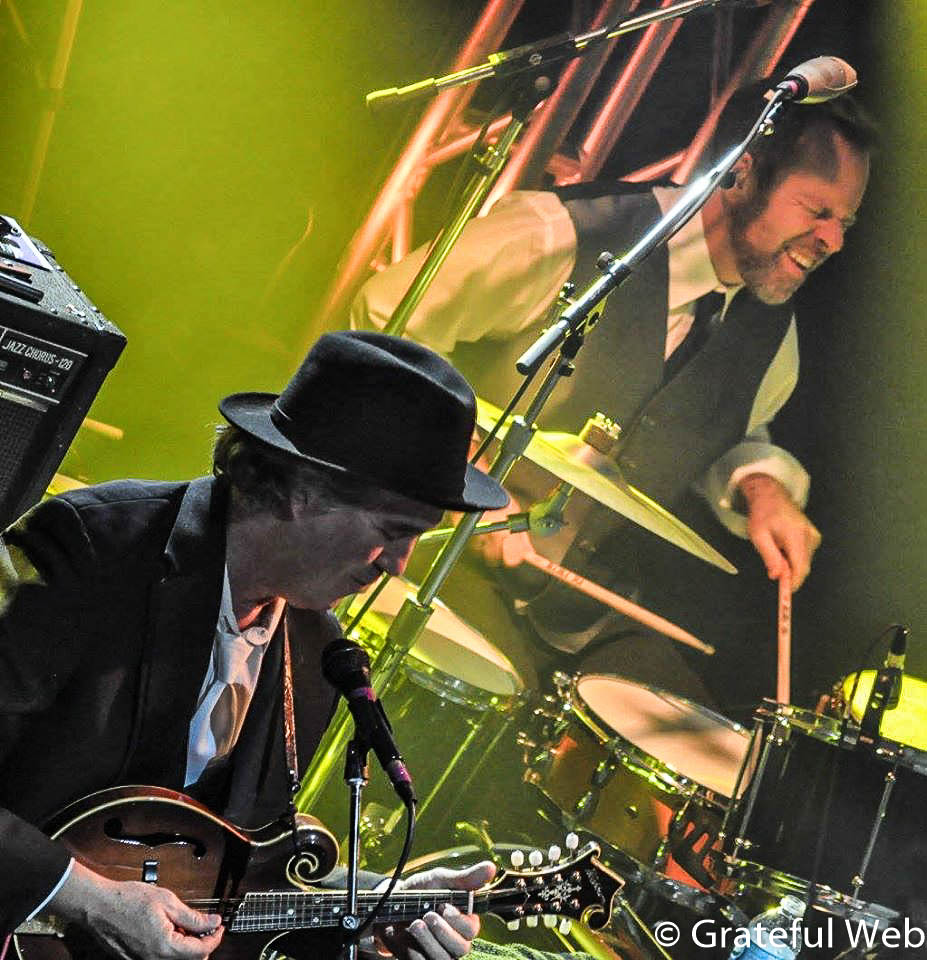 Father Time came out for the stroke of midnight and quoted Neal Cassidy,
"We Must Transcend The Bullshit! We Must. Transcend. The Bullshit!"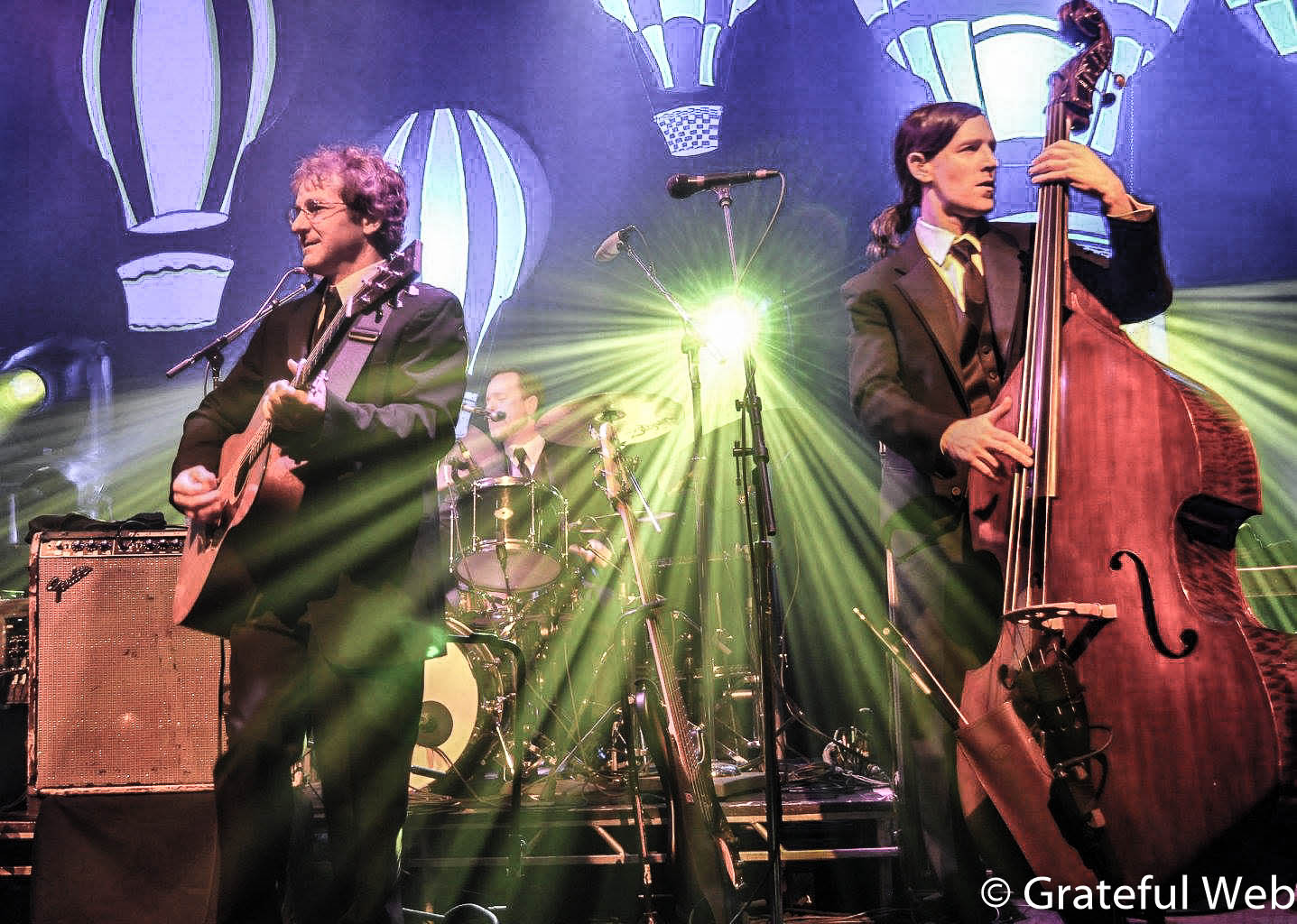 As most bands do, they bring good feelings to the world before they are able to feel it for themselves.  They embraced on stage.  They shared one more New Year's Eve together.  One more holiday to absorb more brotherhood with their band and not necessarily with their blood relatives.  We are forever grateful that this train is moving and it won't slow down.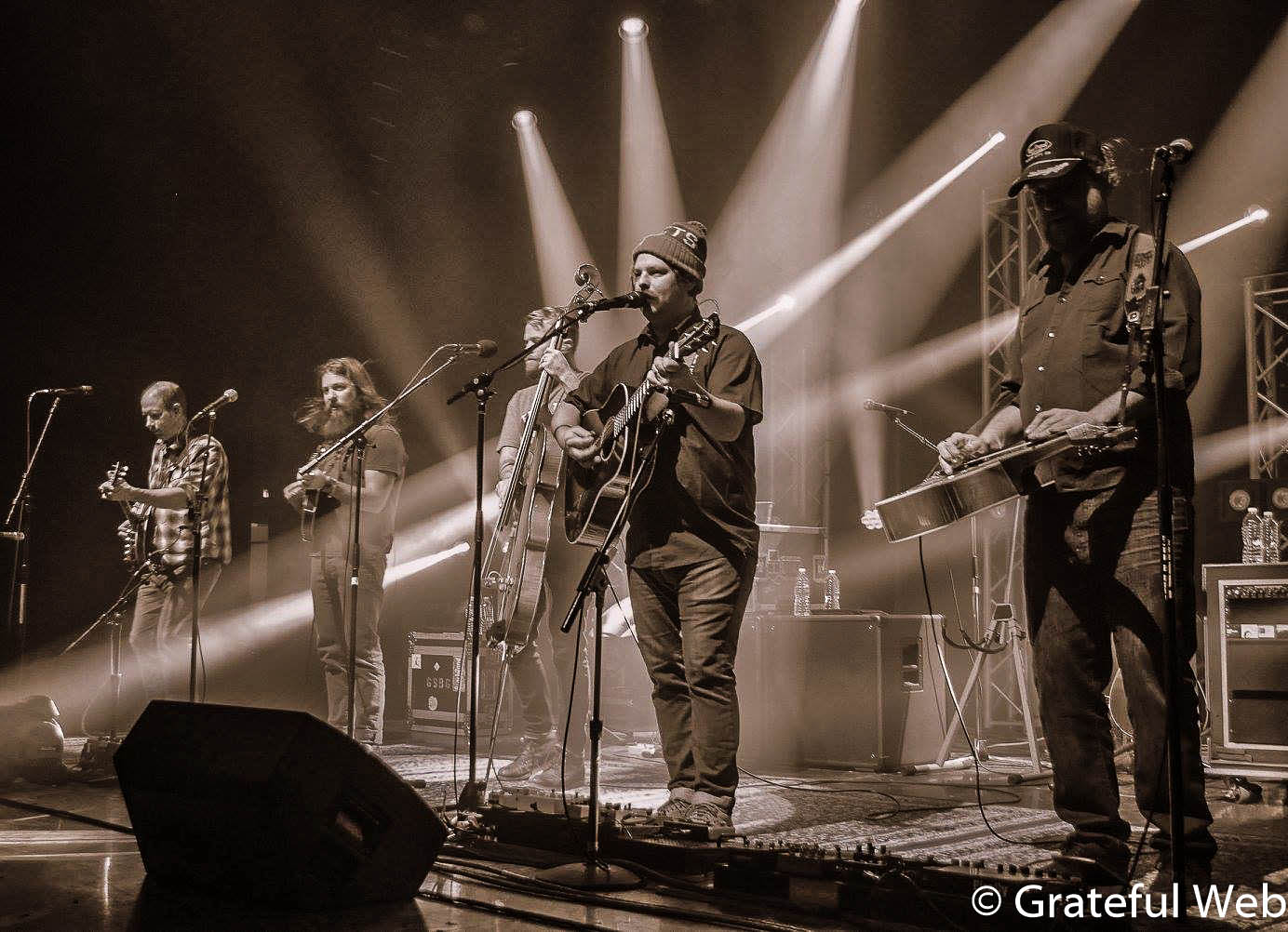 The following day brought Chicago GSMFBG, Greensky Bluegrass.  It was a Friday but as Paul Hoffman said on stage, "We live in a world of Saturdays."  The Vic Theatre was once again bumping with burners and hillbillies that couldn't get enough last night.  It was great to see the same smiling faces with an influx of Detroit GSBG fans that were on night 3 of GSBG's 4 night NYE run.  12/30/2015 & 12/31/2015 were played at the Royal Oak Theatre just south of Detroit.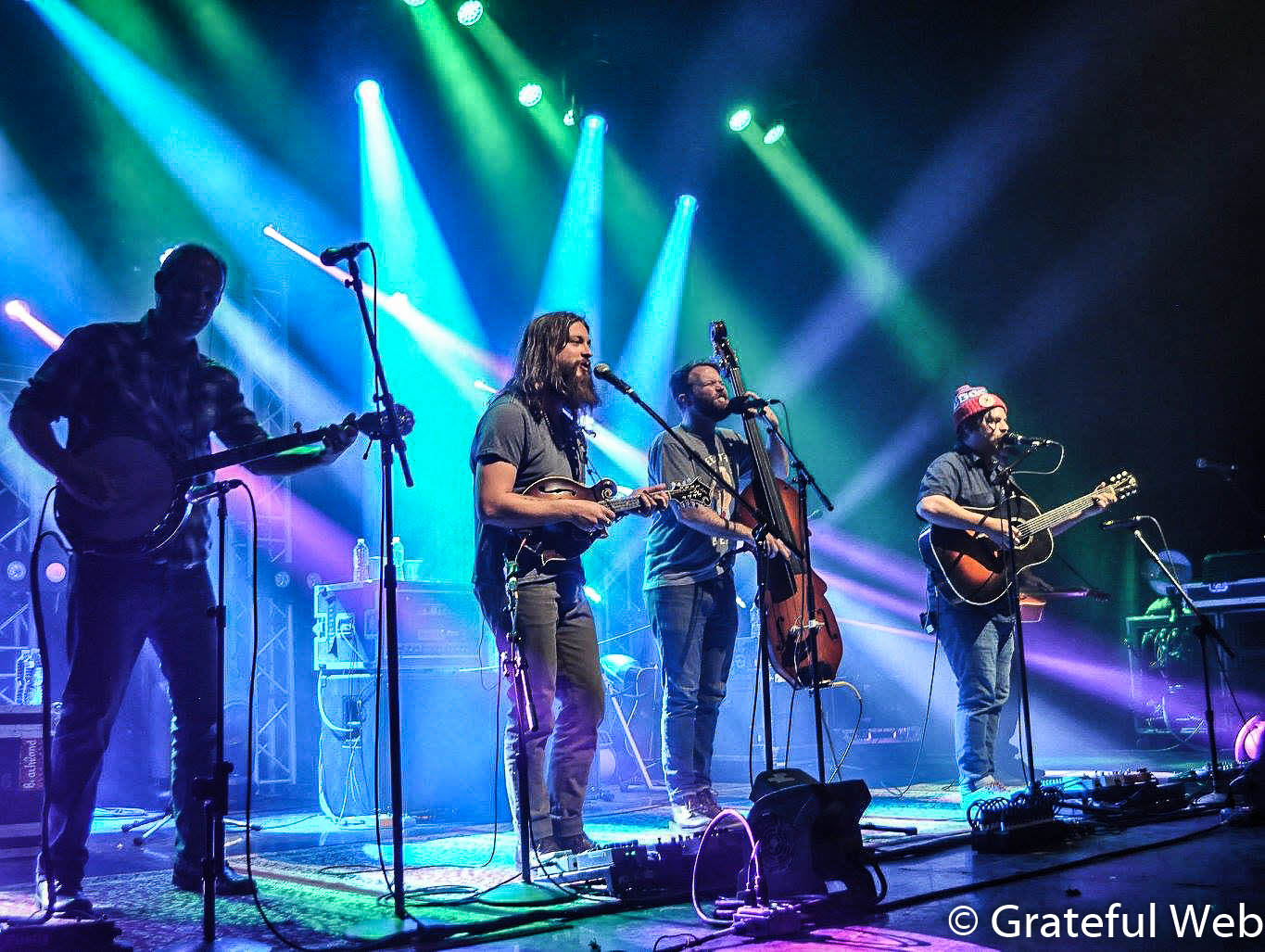 GSBG encored their NYE with their own renditions of "Lose Yourself" by Eminem and "Don't Stop Believing" by Journey.  The Detroit fans that followed the boys to Chicago at this show were not so interested in what had happened here last night as they were foaming at the mouth for the previous evening's show.  Most of them had no voice left.  Yet, GSBG returned with their ever charming selves, ready to party for the 1st show of 2016.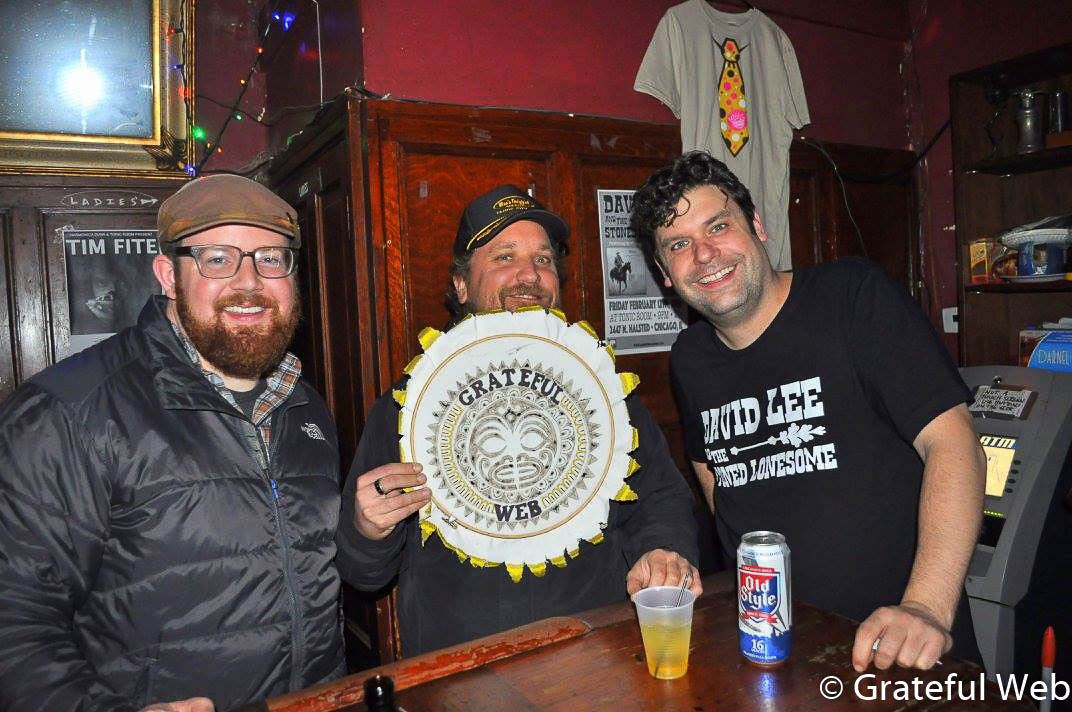 The family of strings is a great feeling. Anders played on Cornmeal's new album Slow Street.  GSBG opened the show with RRE's NYE encore, "Long Way to Go." Bruzza's vocals and guitar playing called the heart home.  It was an easy tune for the Chicago crowd to get dancing to.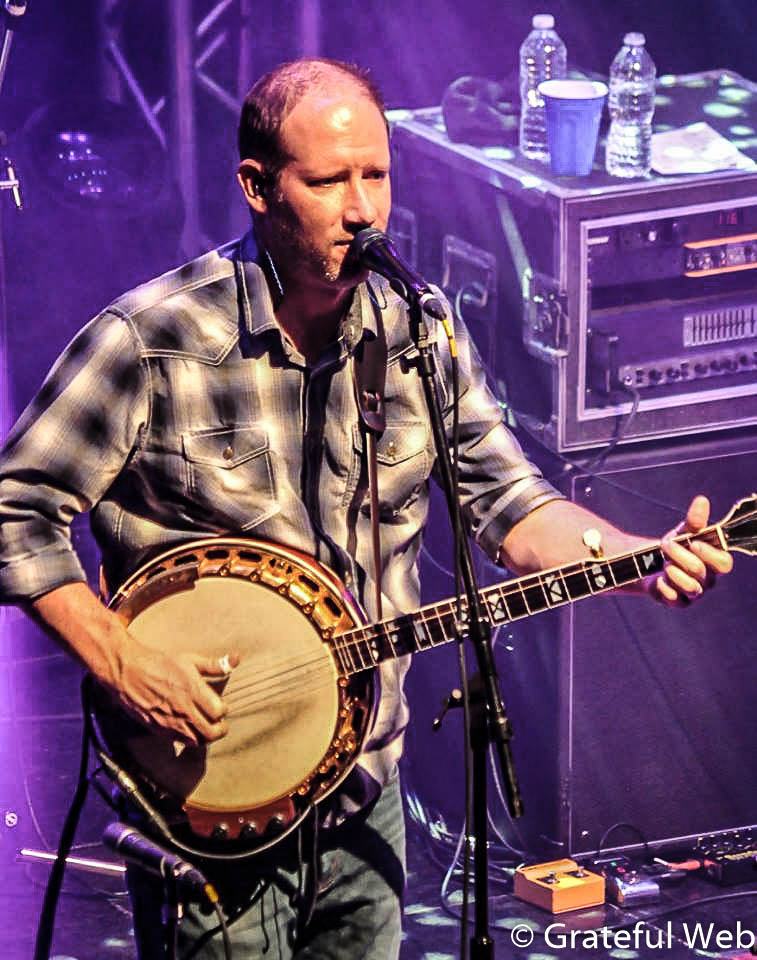 Set 1:
Intro
Long Way to Go *
Don't Let Your Deal Go Down 
Lose My Way 
Take Cover
Dustbowl Overtures %
Letter to Seymour 
In Control 
Can't Stop Now # >
Ain't No Bread in the Breadbox 
Set 2:
Middle Mountain Towns
How Mountain Girls Can Love #
Just Listening 
King of the Hill 
Trying to Catch Me a Jesus
Jesus on the Mainline 
33443 >
Wings for Wheels
Broke Mountain Breakdown ! >
Atlantic City 
Encore:
Great Atomic Power 
Send Me Your Address from Heaven #
* Railroad Earth cover
% Top Gun teases 
# Low Rider teases
! "We Want the Funk" tease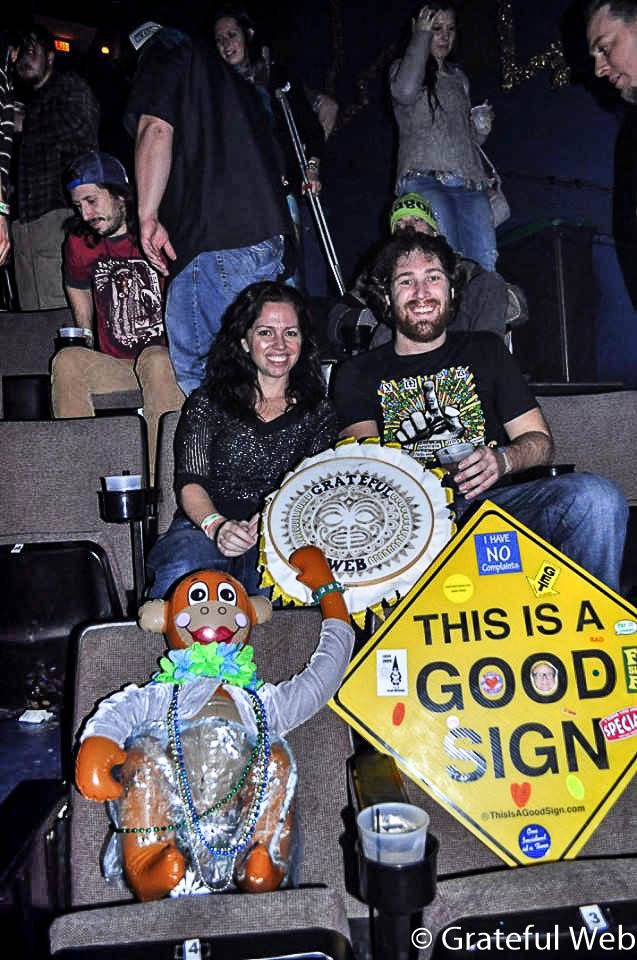 Everybody knows that Greensky Bluegrass is one of the best touring acts out there today.  However, they are also one of the most lyrical genius acts out there.  With each member maximizing their roles, they encapsulate the lyrics as a precious piece of the experience. Breadbox calls both Hoffman and Bruzza up to the mic and the power they serve up hardly leaves you hungry.  Even if the hunger propels you to want more GSBG.
"Now I'm swerving in and out to feel the force
Of the curve unchecked
I'm fond of the danger, nothings really out of line
Everyone should make the time to find it
Will you ride beside me now, or have I frightened all the words away?
I'm not out of control." –lyrics from In Control (If Sorrows Swim)
The latest album, If Sorrows Swim, has brought GSBG to the next level.  At a time when traditional bands find trouble brewing that potentially undermines their integrity, GSBG put out this album.  The lyrics are reminiscent of despair – but as the title states, if sorrows swim, we will BURN THEM!  The lyrics from the last track on If Sorrows Swim, Just Listening caught me in the second set.  I looked around at the killer lighting and got a lil dizzy.  This describes the feeling of GSBG show: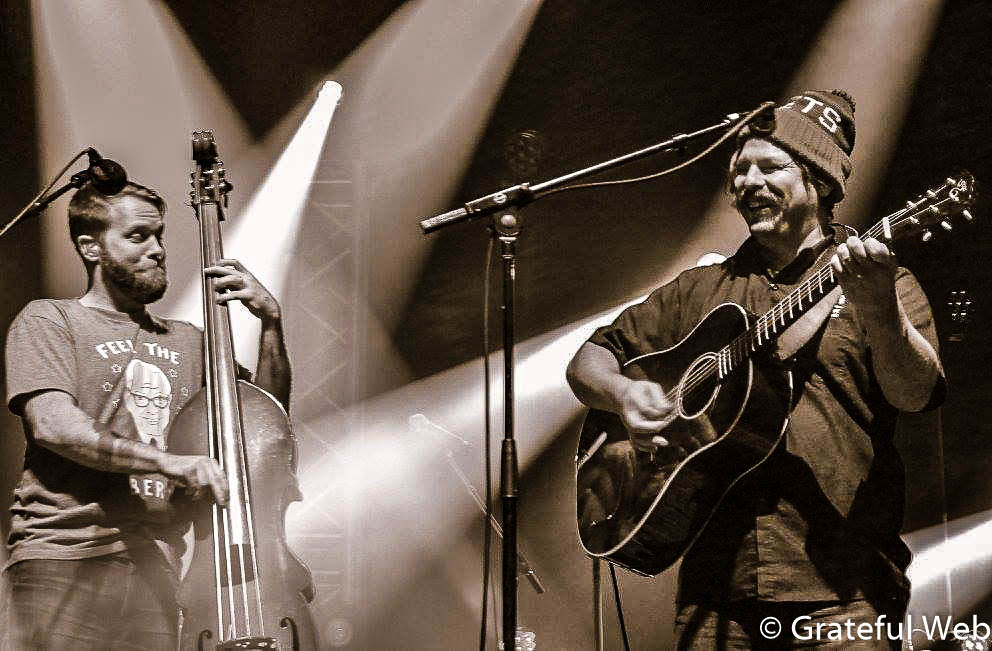 "Knowing people that I haven't met, seems like I'm somewhere else… but I'm just listening."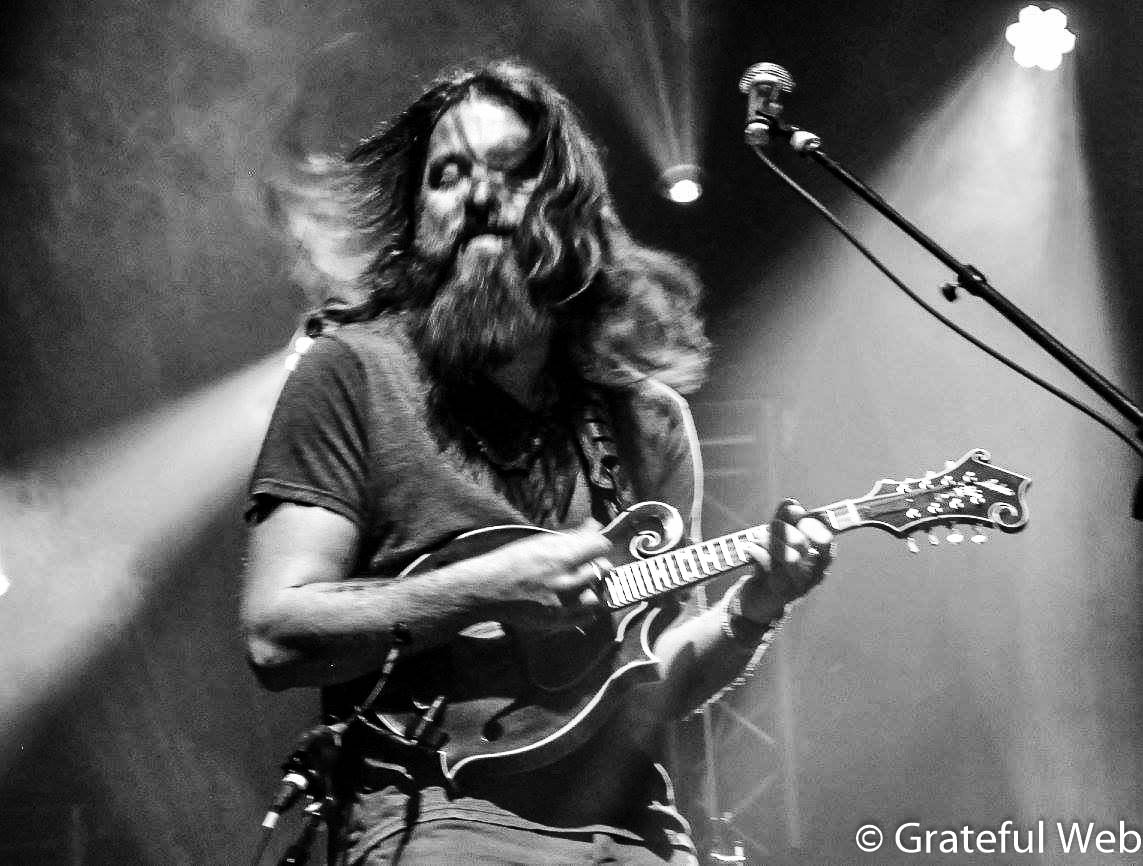 While the success of this album has made GSBG a big band, seeing them live feels like a small band.  The banter at this show was ridiculously funny as Bruzza forgot lyrics and they teased him, Anders shared his New Year's resolution but put it out there that Paul has some forbidden resolution that we should all ask him about.  Anders wants to write a new song every day.  He began with "Sailing" into "Broke Mountain Breakdown."  That is funny in itself, because his solos in that song are never the same twice.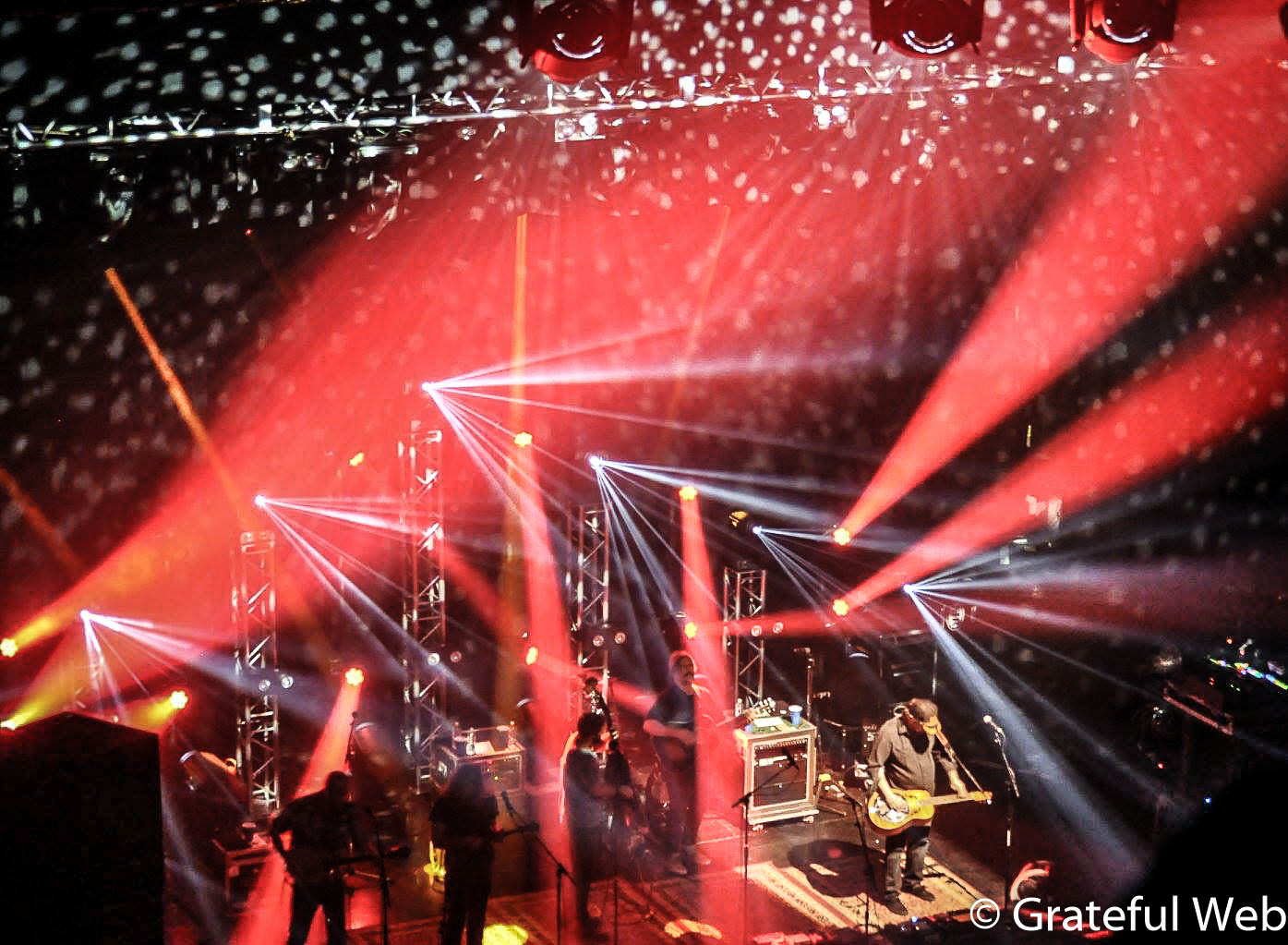 Anders' dobro shenanigans are the energy provider for so many of GSBG's live shows.  He is a natural energy source, bubbling and dancing with the wind of whatever music happens to hit his ear at the moment.  I imagine him as the wind power windmill of the band.  During this show he pulled off a "we want the funk" teaser that the crowd picked right up on.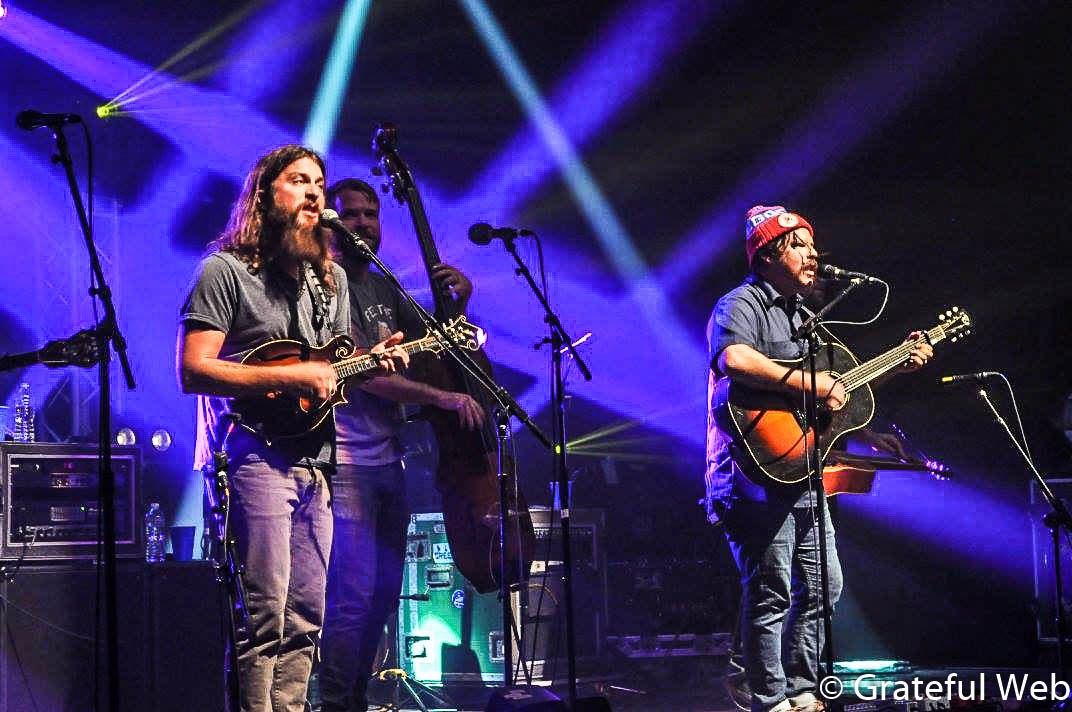 Nicki Bluhm & the Gramblers warmed up all 4 crowds of the NYE run.  Her presence seemed to slow the shenanigans and brought a little class to the GSBG stage.  Her rendition of the Chain closed out the 1st set on 1/2/2016, only to have the boys return to stage and bust out War Pigs by Black Sabbath.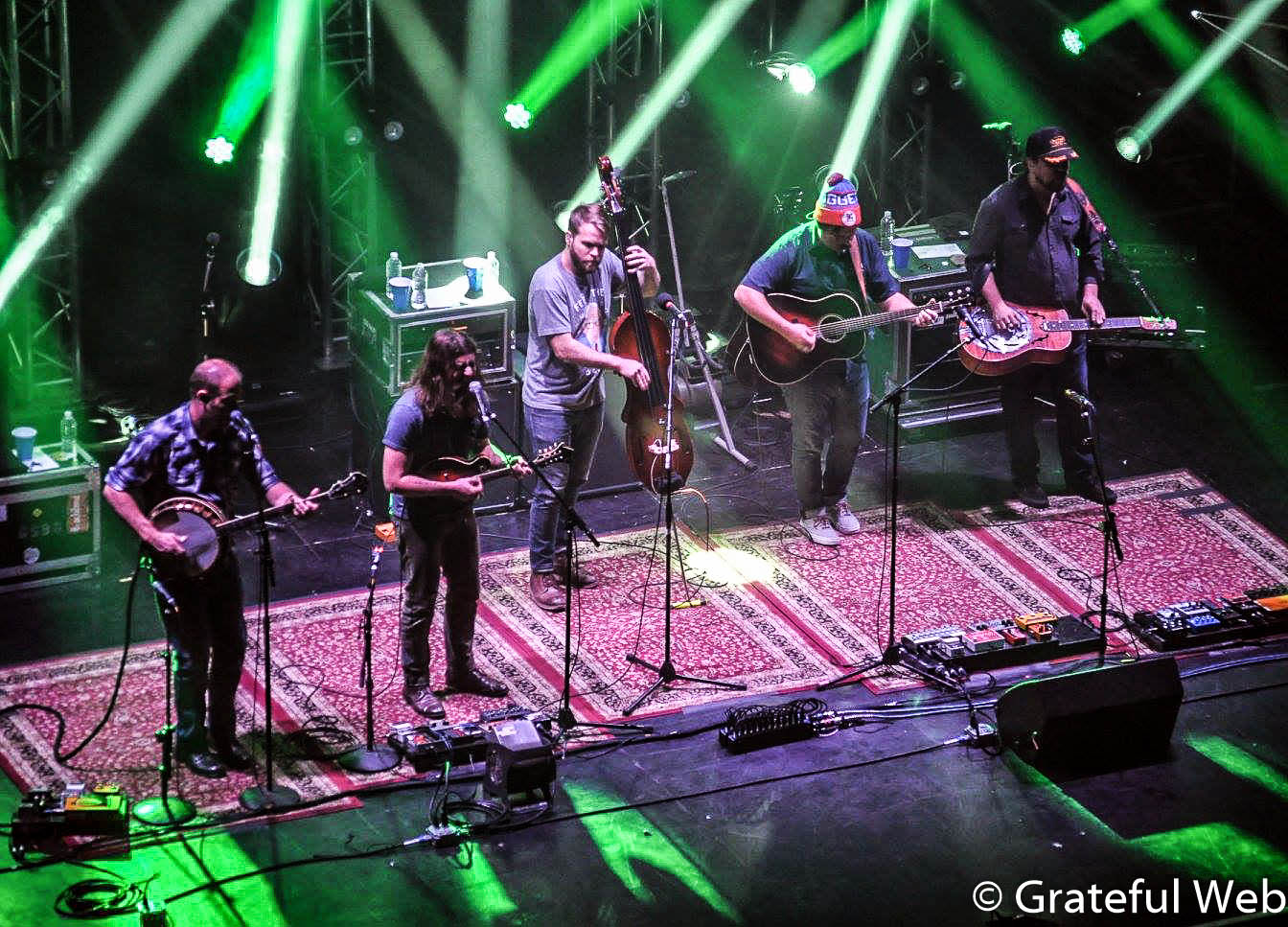 Seems like I'm somewhere else.  Every time I see Greensky Bluegrass I feel like I'm somewhere else. I wish it never had to end.  I started off this year right.  Just by showing up and listening, I was transcended.  Just show up.  Listen.  Be transported.  2016 has revved its engines!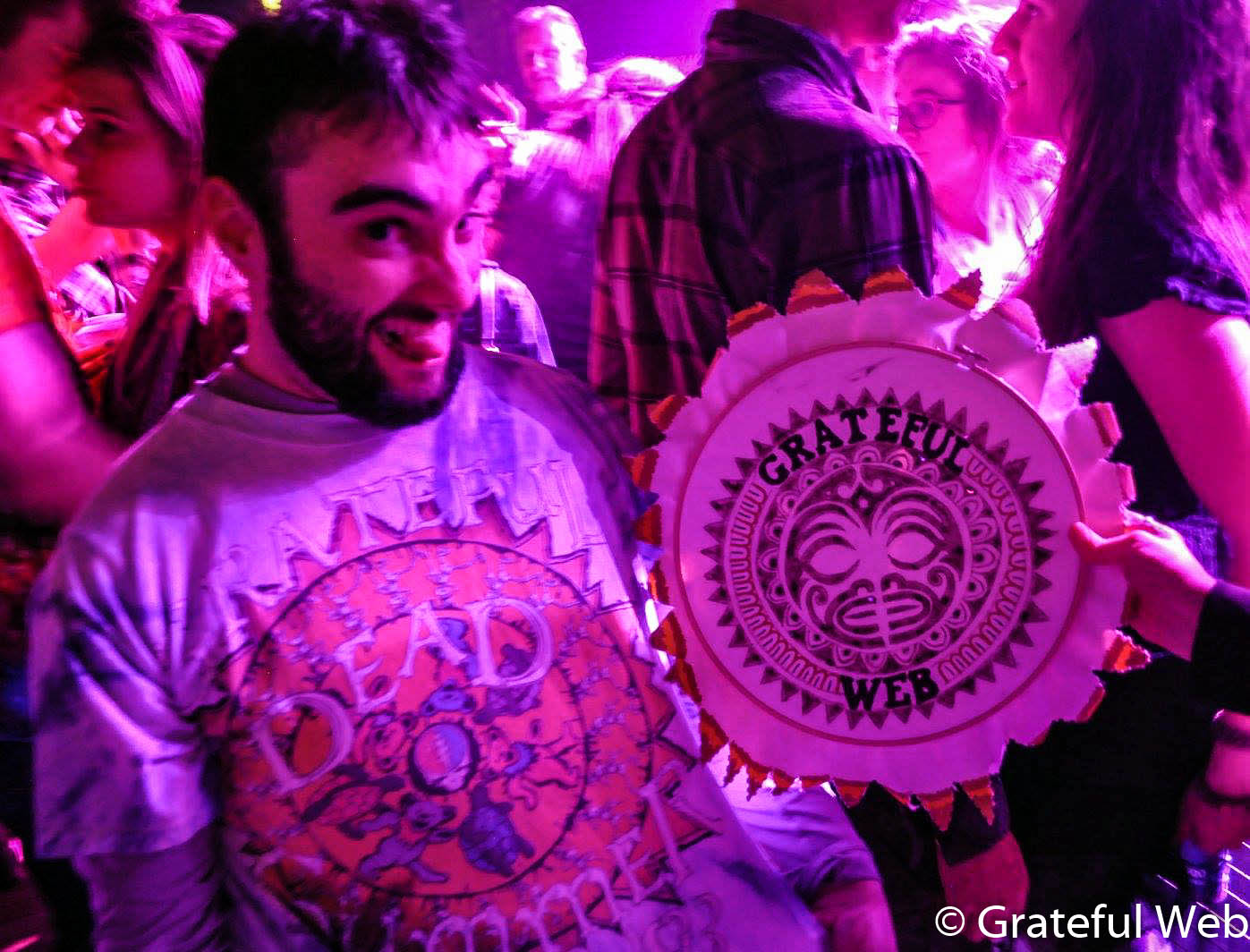 Check out more photos of Railroad Earth on NYE and Greensky Bluegrass.