There are bands that throw a CD Release Party, and there are bands that are a party every time they take the stage, no matter what night of the week it is.  Cincinnati bred fastgrass up and comers The Rumpke Mountain Boys, the region's ultimate newgrass party band, took over the stage of the Beachland Ballroom, where Yonder Mountain String Band got their start in Cleveland in June of 09, and kicked out a high-octane set of covers, fiery, well written originals along with a medley of songs from their new album Trashgrass, which was released on November 2nd.
The night began with local bluegrass group JP and the Chatfield Boys, who warmed up the stage with a romping set, opening with an original Send Me on my Way Back Down, and threw in a nod to the Grateful Dead and Phish with I Know You Rider and Sparkle, ending with Tom Petty's Breakdown.  In speaking with banjo/vocalist Mitch Kozub, I learned that the lead vocalist/guitarist JP Hamm was actually a drummer and learned to play the guitar in the band, and are made up of Hamm, Kozub, Zak Mills (vocals/mandolin), Kevin Hines (vocals, upright bass), and Billy Whitlock (vocals, washboard), who couldn't attend on this night.  Kozub has met JP at an open mic night in Cleveland, and other members of the band grew up on Chatfield Street, thus the name JP and The Chatfield Boys.  The name was mistakenly written on the signage at a venue they were playing at instead of Hot Sauce Gravy, the name they were going to take.  After playing a few songs with people dancing and stomping, Kozub leaned over to the other band members and said "We CAN'T chance our name NOW."  And the name stuck.  Be on the lookout for these boys - they don't play together every weekend, but when they do, it's always a treat to watch.  You may have seen them at TABFEST, a charitable festival in Northwest Ohio where New Riders of the Purple Sage performed last year, or you may have seen them open for the Rumpke Mountain Boys in the past, as they have had a great relationship with them for years.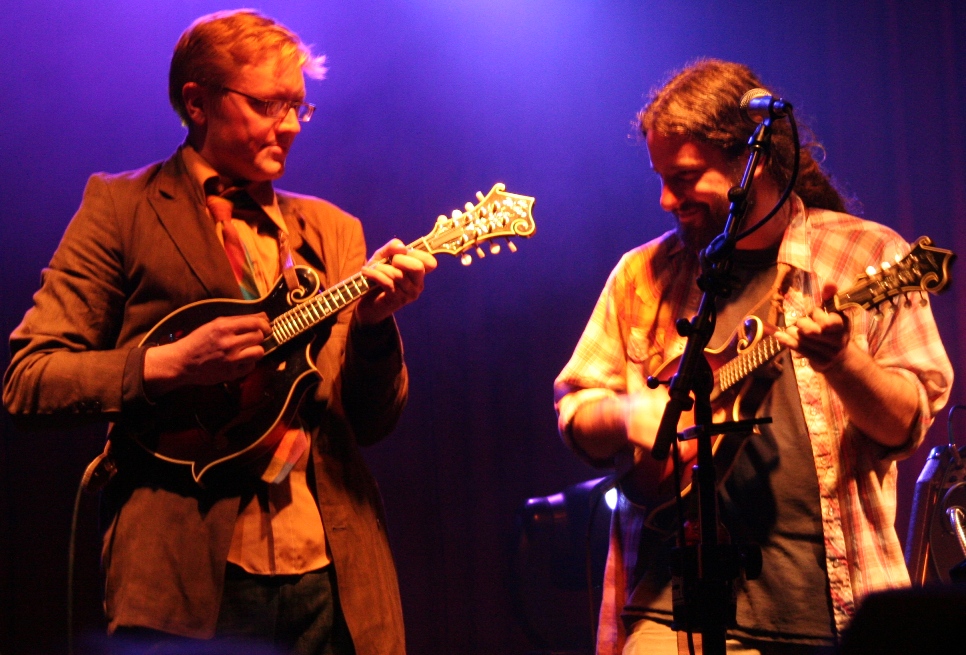 The anticipation and excitement in the air was electric at the Beachland as Rumpke Mountain Boys took the stage.  2012 has been a banner year for this four piece true string band from Cincinnati.  Coming off a very successful festival season, where they played a memorable early morning set at All Good Music Festival that drew over 1200 people at 10:30am, which is prime snoozing time for most festival-goers, to playing at Dark Star Jubilee, Appalachian Uprising, Terrapin Hill Music Festival, Fall Family Roots Festival, Shoefest and their own festival Snugglefest, the Rumpke Mountain Boys have made fans with their brand of fastgrass they aptly call Trashgrass.  According to Vince Herman with Leftover Salmon, the Rumpke Mountain Boys are "high energy, hot licks, cool tunes – A party waiting to happen."  And if anyone knows this style of bluegrass, it's Vince Herman.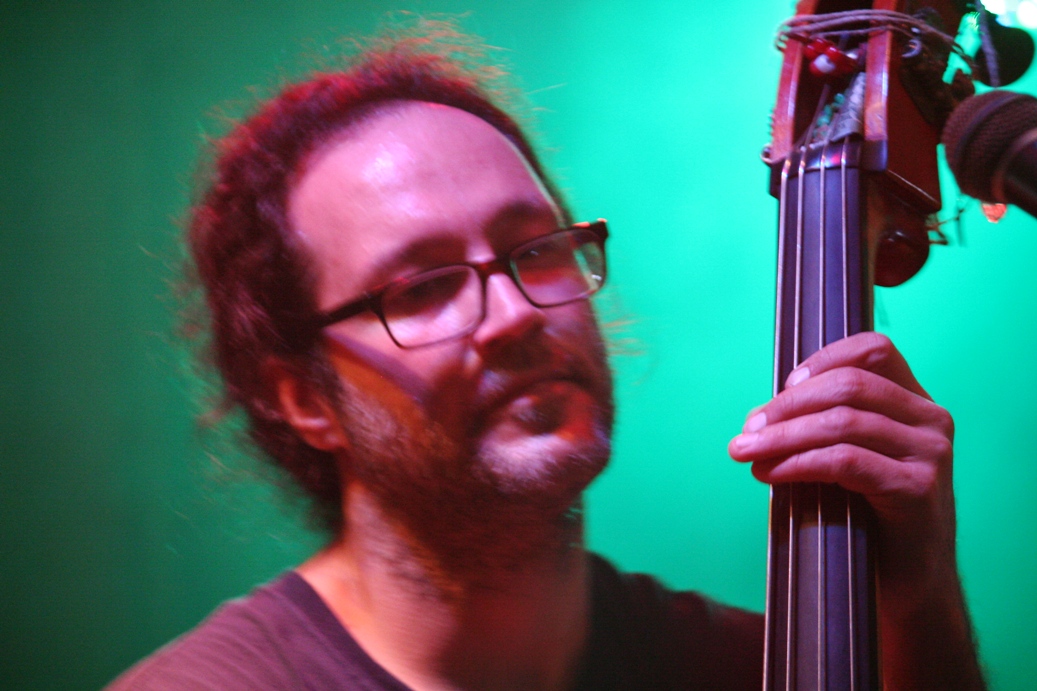 The band was named after the highest point in Hamilton County, OH, a mountain of a landfill called Rumpke Mound, and its members are mandolin/vocalist Ben Gourley, Adam Copeland on acoustic guitar/vocals, Jason Wolfie Wolf on banjo/vocals, and the newest member, JD Westmoreland on upright bass/vocals.  All four of the members are accomplished songwriters and vocalists, not to mention their abilities on their chosen instruments.  Their sound is refreshingly unique, drawing on influences such as the Grateful Dead, Ralph Stanley, Jimmy Cliff and Tom Waits, and they can make just about anything sound good. Highlights of the evening, well, I could go on and on, but in speaking to a number of people that attended, Low Me, an original on the Trashgrass CD by JD Westmoreland was a favorite, as was the medley of songs from the new album, which included a few first time played songs, including one of my favorites, Ben Gourley's song Disconnected.  The lyrics on this song speak volumes of the lyrical maturity of the band, "I feel like I've been disconnected, far from the city lights that shine, the record in my head is skipping, and I'm further down the line."   But many fans favorite was the Jerry Garcia band fave Sisters and Brothers – Everyone in the crowd danced together, waving their arms in the air, belting out the lyrics "I want to say to my sisters and my brothers, keep the faith, when the storm flies and the wind blows, go on a steady pace."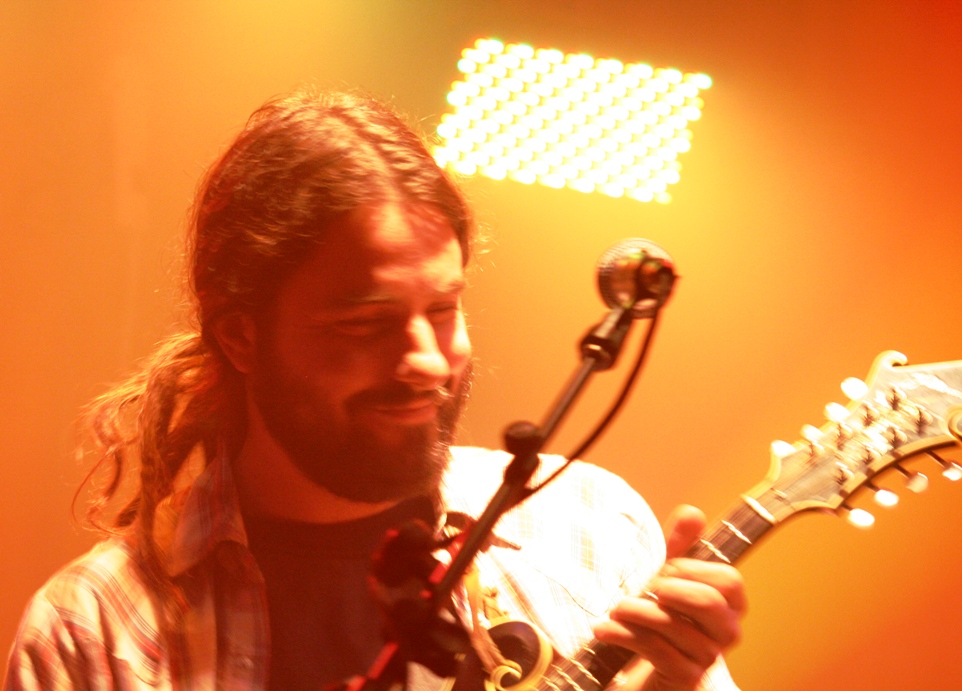 Walking out of a Rumpke Mountain Boys show, you feel fatigued but refreshed at the same time.  Something about this band defies people's preferences and beliefs about traditional music.  Someone came up to me after the show and said, "I've never seen a bluegrass band before but I loved it."  I responded, "You still haven't."  Because the Rumpke Mountain Boys, though they have bluegrass roots and may be closer to bluegrass than most bands, defy all genres.  I believe the best way to describe these boys is how Vince Herman described them – "A party waiting to happen."
PURCHASE RUMPKE MOUNTAIN BOYS CD: www.rumpke.ning.com