Samantha Fish and her band just finished a four-day run in the Rocky Mountain state of Colorado. They played in the mountain towns of Beaver Creek and Grand Junction and the front range towns of Boulder and Fort Collins. Fish's touring schedule is as ambitious as it is relentless. She is constantly on the move, either touring and introducing her new collaboration album with Texas guitar slinger Jesse Dayton titled "Death Wish Blues" due out in the spring of this year or touring with her steady band covering an ever-expanding catalog of her music. Fish's band for these Colorado dates are Ron Johnson on bass and vocals, Sarah Tomek on drums and vocals, and Matt Wade on keyboards and vocals. Each of these gifted musicians are incredible players with many years of experience touring, recording and spreading joy to the eyes and ears of many. They all complement each other very well and are a perfect fit for the hard rocking blues rock Fish is providing.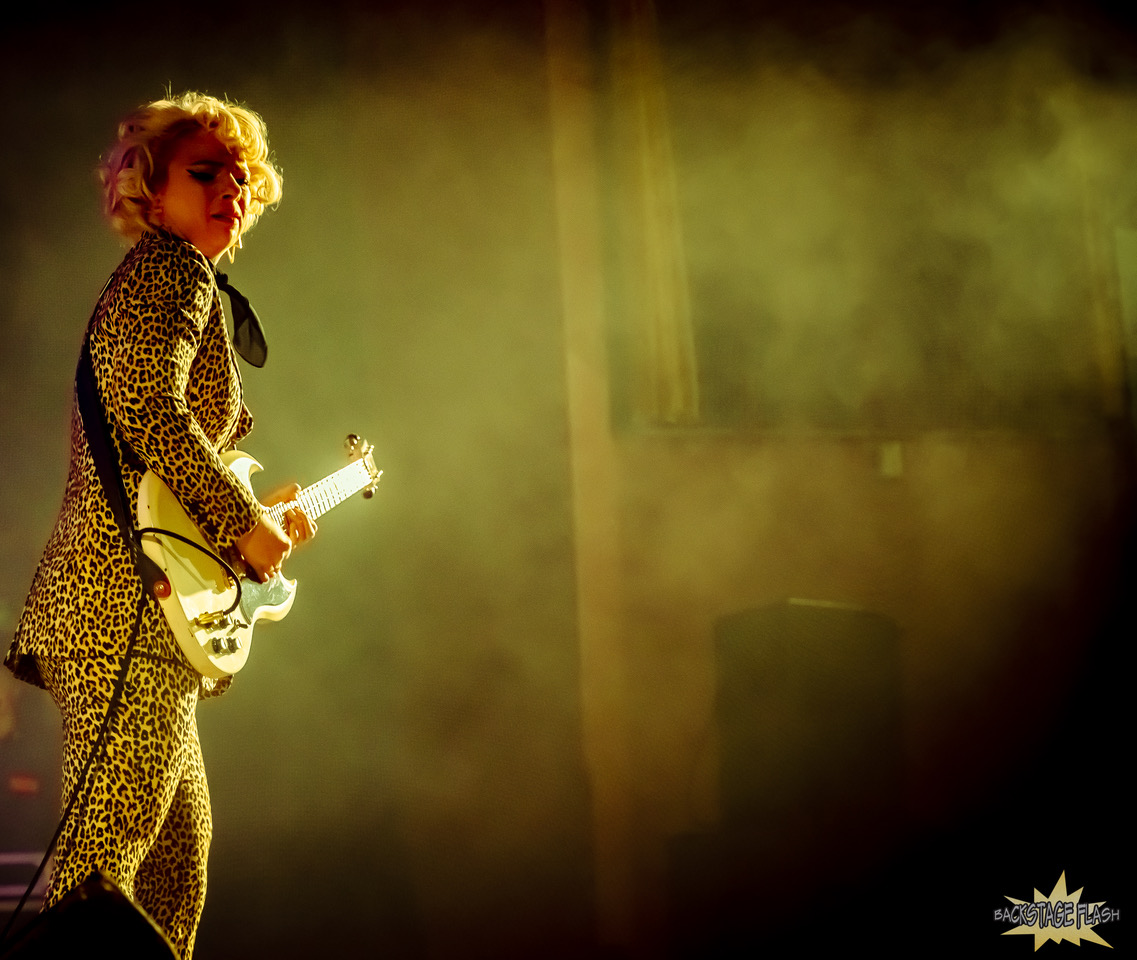 Fish is on an exploratory trajectory when it comes to her sound and style, her broad scope of influences combined with evolutionary visions is landing her new listeners every day. When you dig deep into the origin of blues music and where it lies today it really has come full circle and in Fish's case full circle means endless possibilities. Blues music began in the deep south of America around the 1860's and incorporated spirituals, work songs, chants and simple narrative ballads from African-American culture. The blues genre exists in pretty much every form of music from jazz to rock and roll.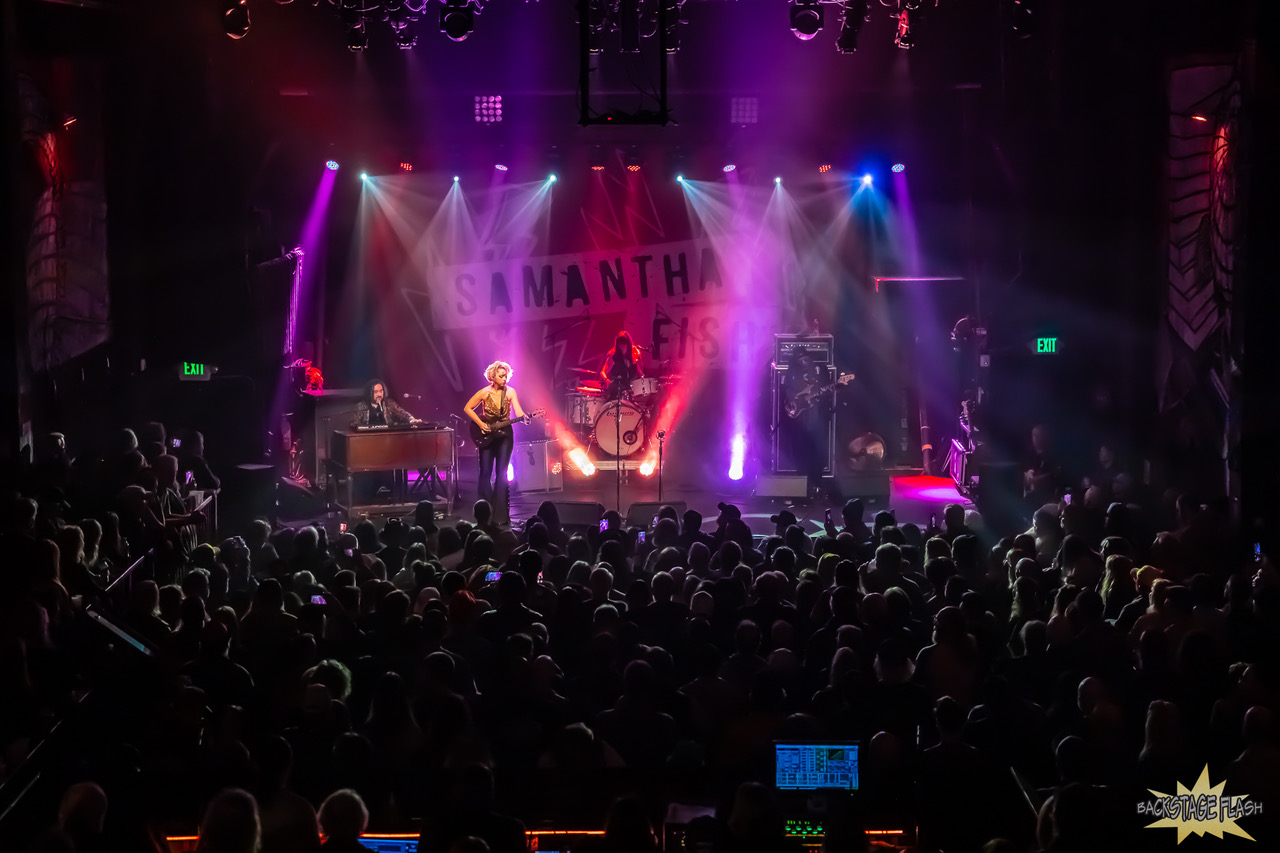 Blues music made its way to Europe in the 1930's primarily in port towns like Liverpool and New Castle, England. At its height of popularity in the 1950's and 60's there was an explosion of British blues bands that helped shape the sound of blues music today. These musicians were listening to black blues artists including Muddy Waters, Howlin' Wolf and John Lee Hooker and when British blues bands hit America you suddenly had white bands like the Yardbirds, the Rolling Stones and the Animals presenting their style of American blues that was guitar and harmonica driven. That style of music influenced a whole new generation of blues rockers and still does today.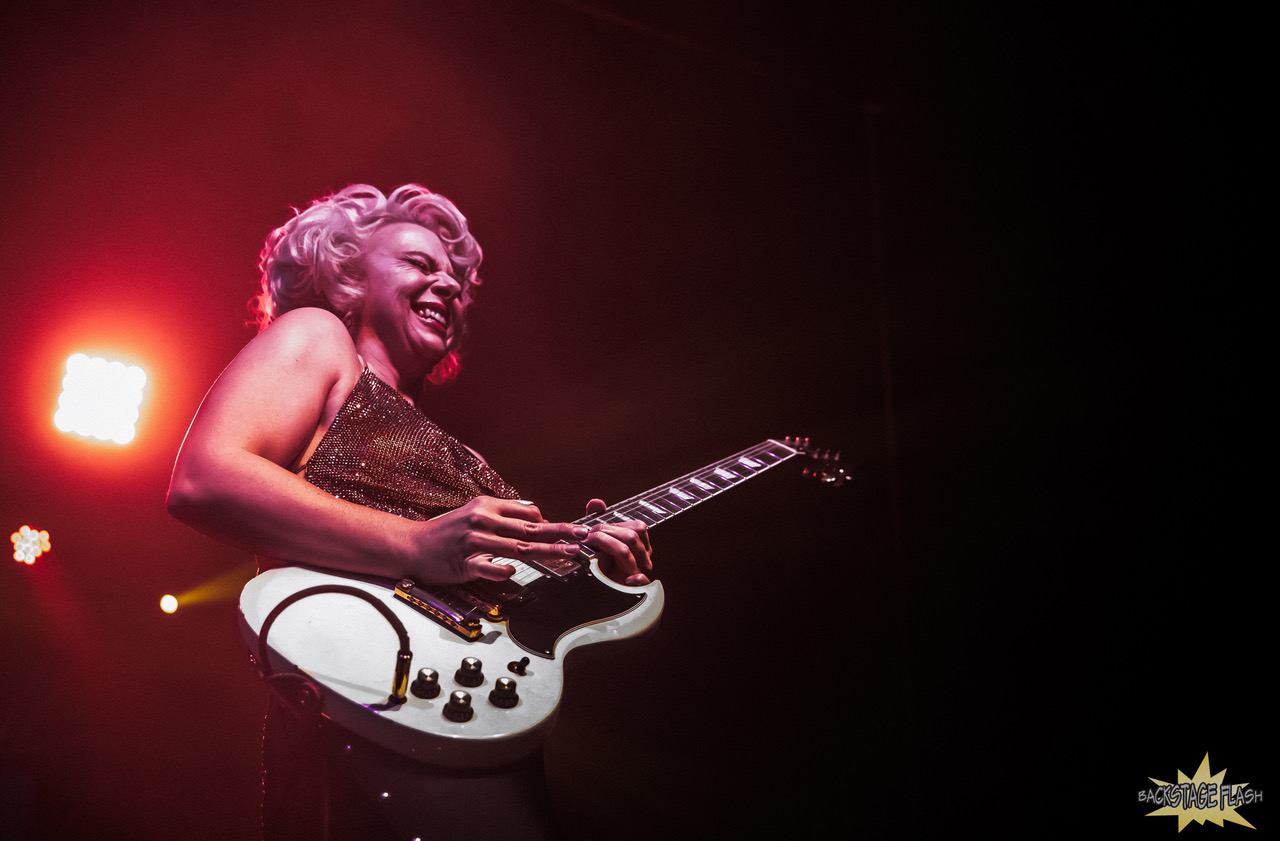 Fish has been a great study of what went down so many years ago and it's apparent in her songwriting style and presentation of the melody. She has a solid traditional foundation of the blues genre with a contemporary youthful approach. Fish's music can sooth your intellect and rock your soul in the same breath, her creative bone is a soulful kaleidoscope of traditional blues and rock while her delivery is a fresh, fierce alternative to the genre. You might say Fish has created something unique that has no guardrails, speed limit, or solid lines. She's a girl with a guitar and a pocket full of ambition and we can't wait to see what lies around the next corner.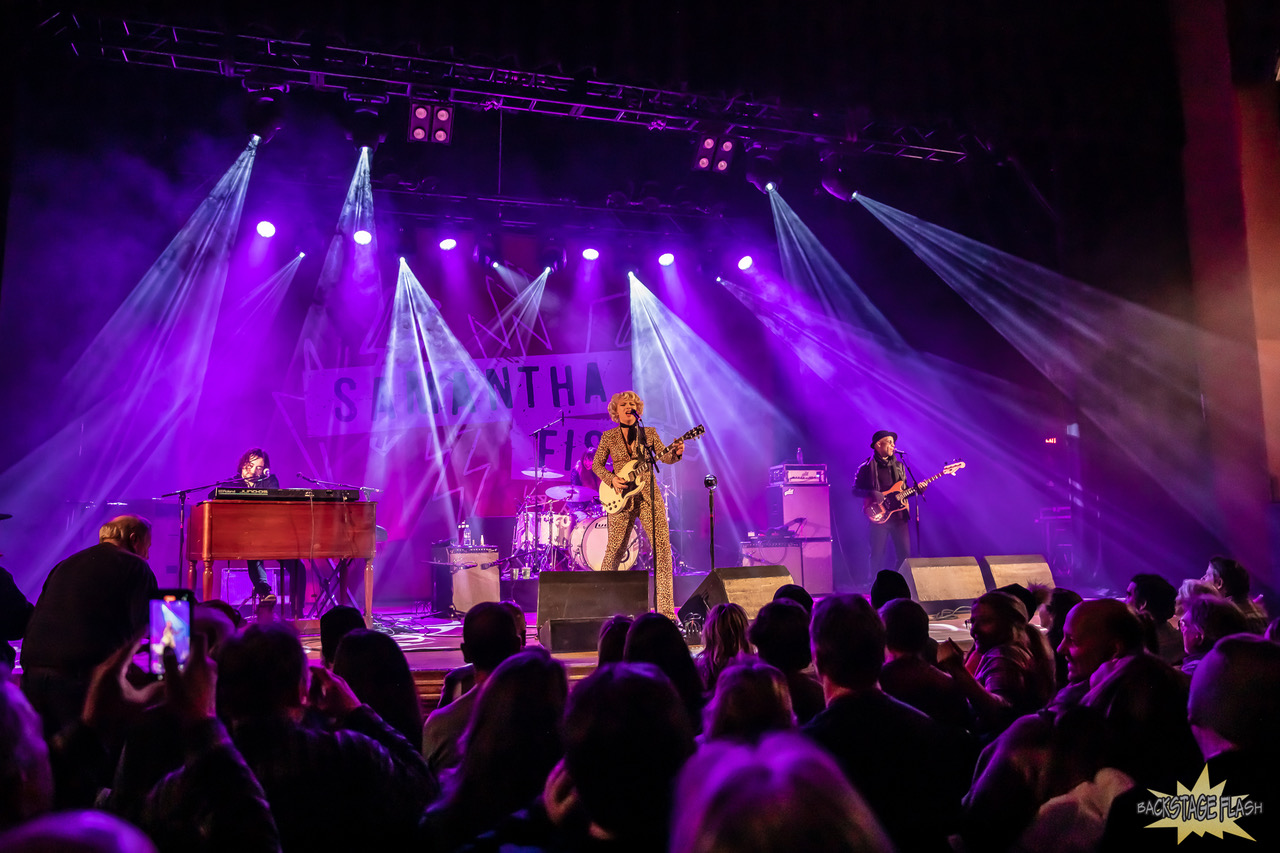 Samantha Fish and her band exploded onto the Boulder Theater stage Friday night. Armed with her cigar box guitar, leopard print two-piece suit and a whole bunch of rock and roll attitude Fish and her band ripped into Bullet Proof from her 2019 album Kill Or Be Kind. This barn burner of an opening number set the tone for the evening. You could literally feel the energy of the sold-out crowd lift to another level. It was shock and awe from the opening note and Fish's sensory assault only got fiercer as the set unfolded. The set list was packed with songs spanning several of her albums including the title track from her 2021 release Faster. The set list also included Twisted Ambition, Kill Or Be Kind, Loud, Bitch On The Run, Dream Girl and many more. There were a few select covers added to the mix including Hello Stranger (Barbara Lewis cover) Jim Lee Blues (Charlie Patton cover) and Neil Young's Don't Let It Bring You Down. Fish and her band's powerful delivery of these songs kept the crowd on their feet, and for any new comers to Fish's music they probably spent some time picking their jaws up off the floor.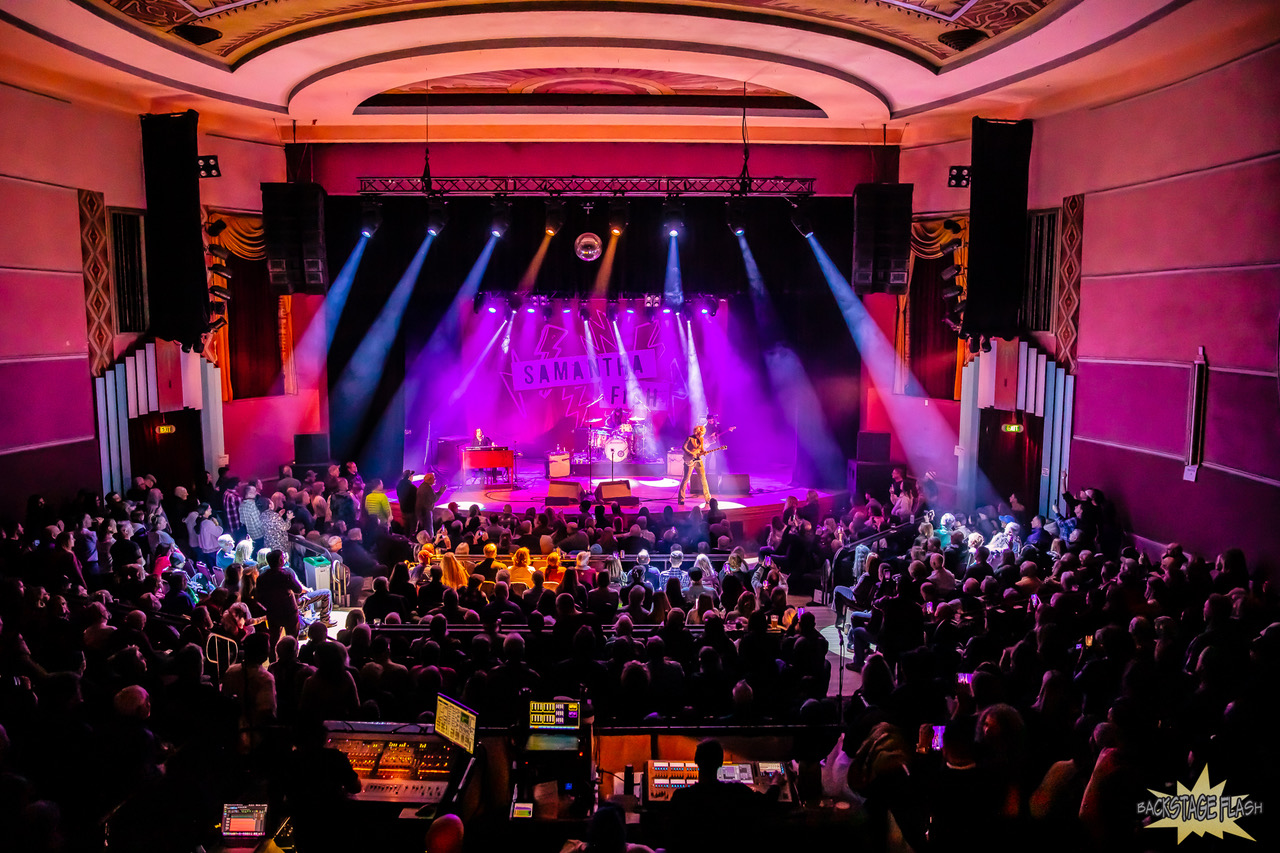 Ron Johnson on bass guitar and Sarah Tomek on drums provided a solid punch to the bottom end of the band's sound. Tomek is all arms, energy and expression as she pounds out the beats that send the band on a wild ride that has no stop signs. Johnson is smooth, steady and powerful and the two together are seemingly joined at the musical hip. Matt Wade on keyboards almost sounds like he is standing on his Hammond organ sometimes as he gets powerful tone and expressive notes out of his instrument. He combines musical craftsmanship along with the knowledge of everything a Hammond B3 is capable of doing and delivers them to the arrangement with pin point precision. Once Fish was done punishing her cigar box guitar, she jumped into her favorite axe, her white Gibson SG. She literary made that guitar scream for mercy as she attacked the neck with ferocity and style. She has incredible timing and knows exactly when to sooth you with expressive notes and stylish grooves then melt your mind with searing powerful solos that are raw and rich with tone. Fish and her band dropped a blues rock bomb on Boulder that will go down as one of the many classic shows the iconic theater presents year after year.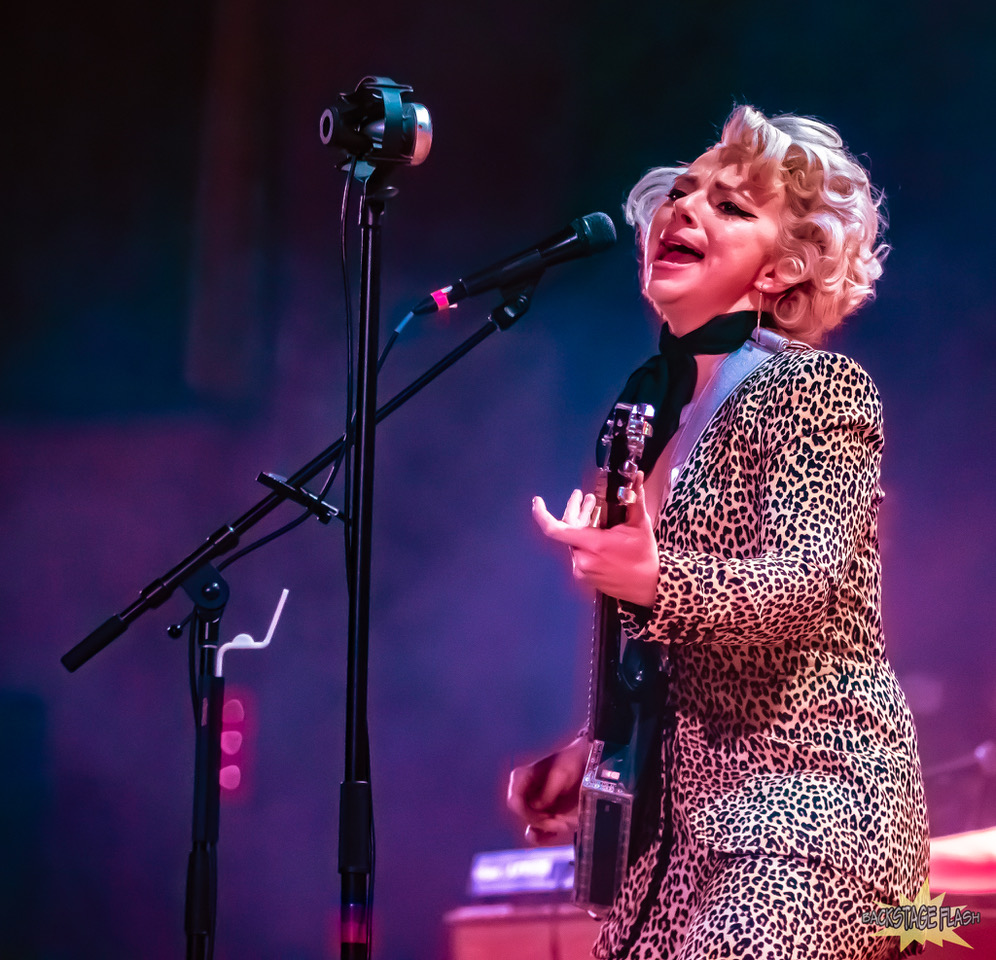 Music fans from all over the state of Colorado and beyond descended on Fort Collins last night to see and hear Samantha Fish and her band rip the roof clean off the Aggie Theatre. It has been several years since Samantha has played the historic theatre and boy did she unload a powerful punch of musicianship and rock and roll attitude. Fish's set began with Bullet Proof, a fan favorite that she delivers with vigor and ferocity. This song shows the audience her powerful vocal range, impeccable cigar box slide playing skills, and extreme stage presence. Fish was on fire from the first note and never once let her foot off the gas. The set continued with All Ice No Whiskey and Twisted Ambition; these two tracks are from her most recent album Faster. Fish's guitar playing skills coupled with her not shy attitude is front and center during the show. She displays remarkable showmanship with every aspect of her performance.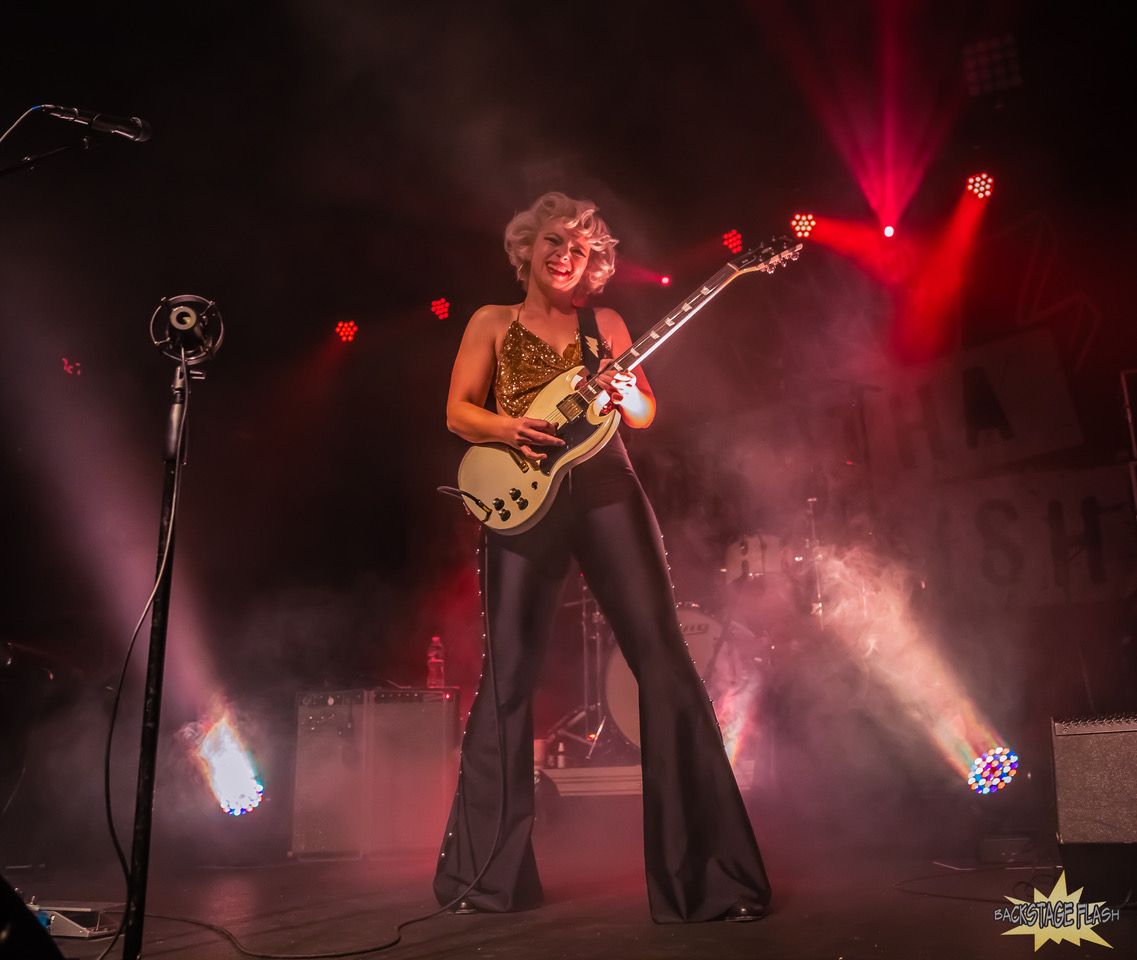 Fish's set had all kinds of moods, styles, and melodic adventures that take you inside her creative mind. Her songs cover many topics and many of them are auto biographical and give you a look inside her soul and how she views the world around her. Her lyrical offerings are honest, passionate, and powerful. Fish took the packed house on a hard rocking journey that combined soulful interludes, angelic subtleties and heart pounding arrangements that leave you speechless and satisfied giving everyone a broad pallet of high-quality entertainment. The set was stacked with goodies including Chills And Fever, Highway, Hypnotic, No Angels, Better Be Lonely, Kill Or Be Kind, Watch It Die and many other songs from her always growing diverse and exciting catalog of music. The band did an amazing job, the crowd welcomed them with open arms, and threw buckets of energy at the stage, fueling the fire of this incredibly talented woman and her band.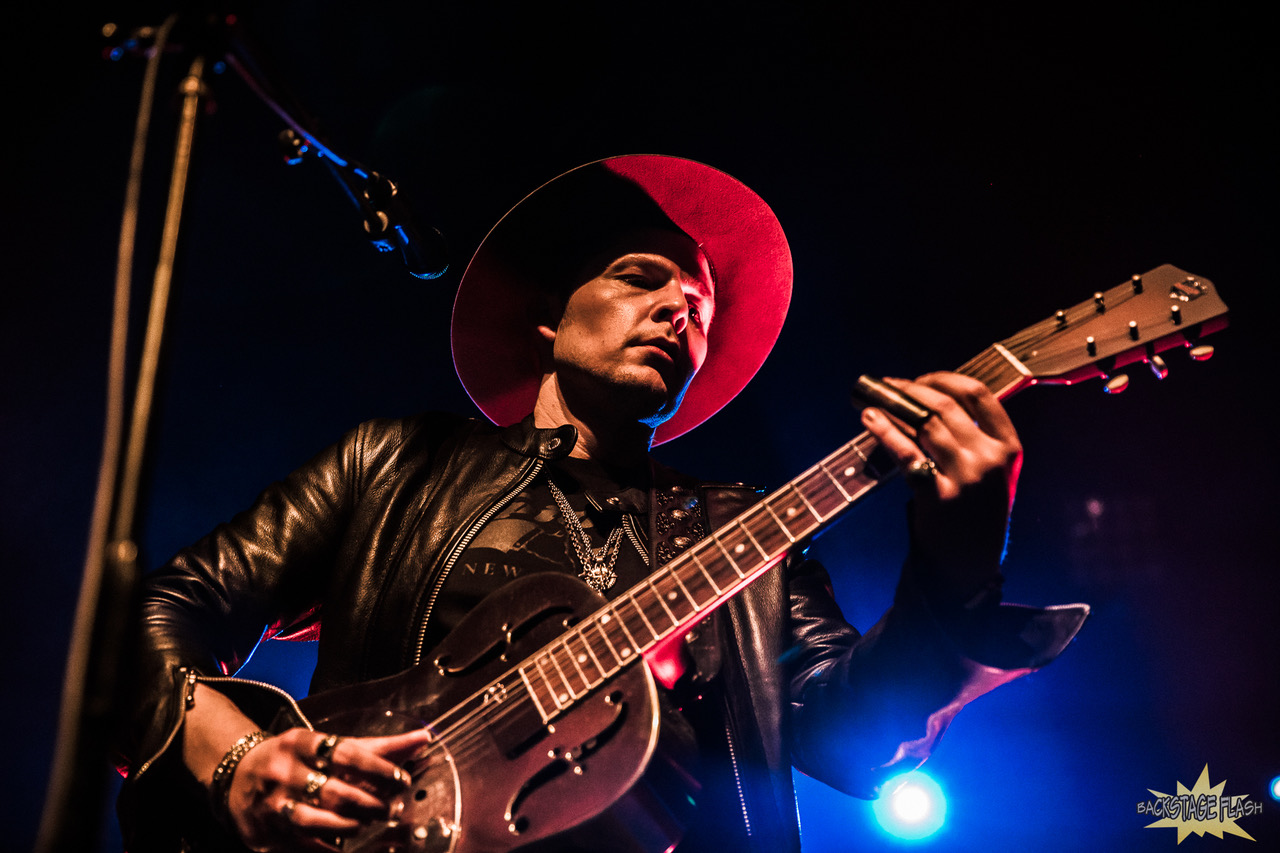 Eric Johanson from New Orleans, Louisiana has been on tour with Samantha Fish presenting his music as a one man show. Johanson typically fronts a trio of musicians with the addition of bass, drums and himself on guitar and vocals. I had the opportunity to speak with Eric last night and he told me he likes playing these solo gigs as it gives a more intimate vibe to his music. He is using a looping system about forty percent of time during his set and this gives him the opportunity to essentially have two guitars playing at the same time. Once he lays down the rhythm, he can then add his solos over the top of them. Combined with a stomp pedal that he uses as his kick drum Johanson gives the audience a full sound of a band.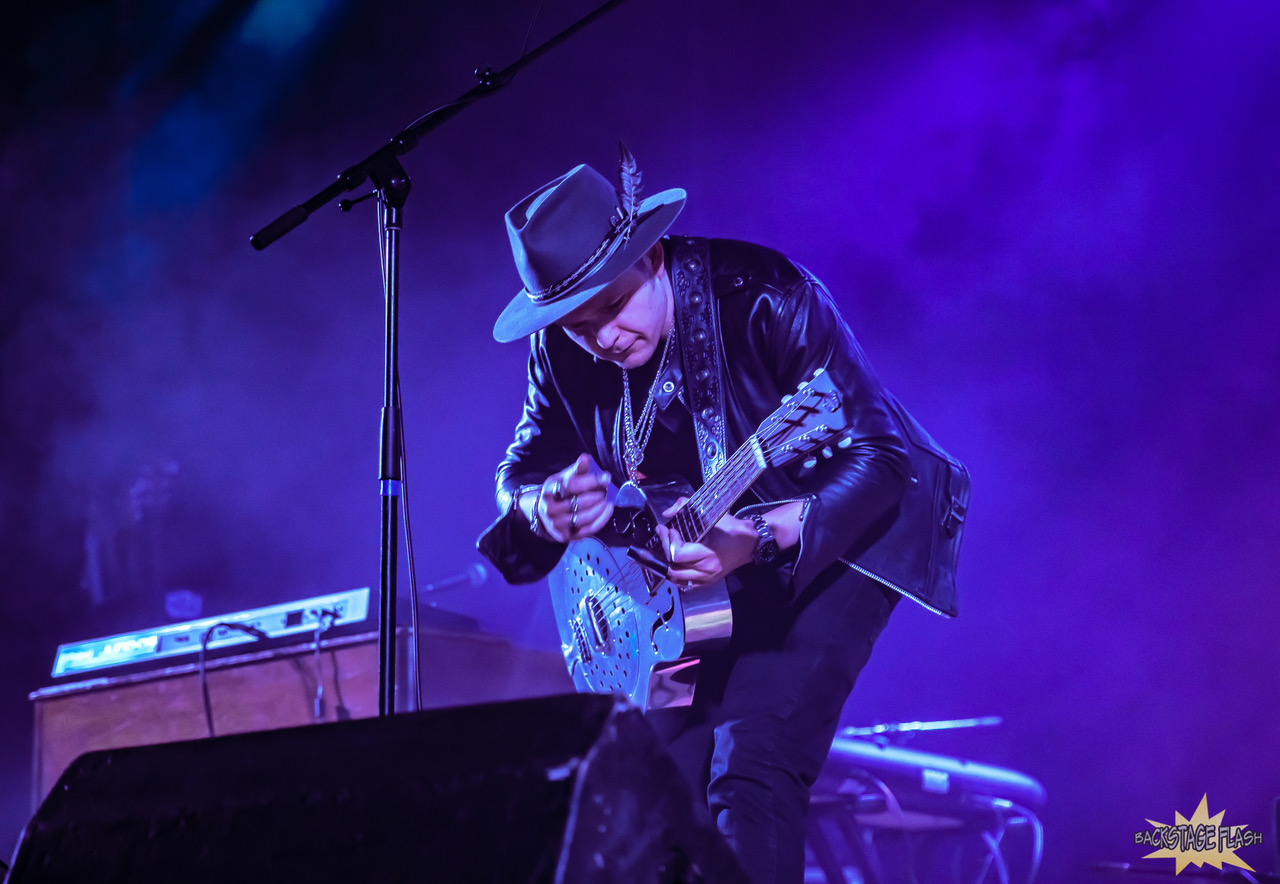 Johanson's fingerpicking style on his electric guitar and slide playing style on his dobro is intoxicating, moody, soulful and rocking. He has a rock and blues southern style that carries over well solo. His guitar playing skills are traditional, contemporary and full of artistic flavors. Johanson says he is not really paying attention to genre at this point in his career, he is writing and playing what he feels. His new full album with his band has been recorded and a planned release is early summer 2023. Johanson says the new album, produced by Jesse Dayton, is rock, jam and blues influenced giving the listener a wide range of musical styles to listen to. Hanging around these couple of gigs and talking with people this past week I was asked several times who the cat was playing these shows with Samantha. Johanson is definitely making a huge impression and captivating audiences with his electric guitars, soulful voice and all out ambition to rock you.
Thanks to the band - Samantha, Sarah, Ron and Matt. Thanks to Rueben, Danny and the staff at the Boulder and Aggie Theaters. Special thanks to Blue Star Connection for all of the amazing work you do year-round.