As a high school student in Des Moines, Iowa during the early 90s it was difficult to hear about new or good music.  The internet as we know it today did not exist yet and therefore the only way to learn about such things was via print, commercial radio, or word of mouth; most all of which only focused on popular or classic music.  You can only turn on the radio so many times and hear the same crap before you get jaded.  Around my sophomore year a friend obtained a copy and played for me an album by this roots-rock-reggae act from Colorado called The Samples.  I was instantly thrilled to hear something that sounded so fresh.  This was a band that had picked up on the Grateful Dead vibe and infused it with music akin to the Police, Bob Marley, and Neil Young and put an entirely modern spin on it.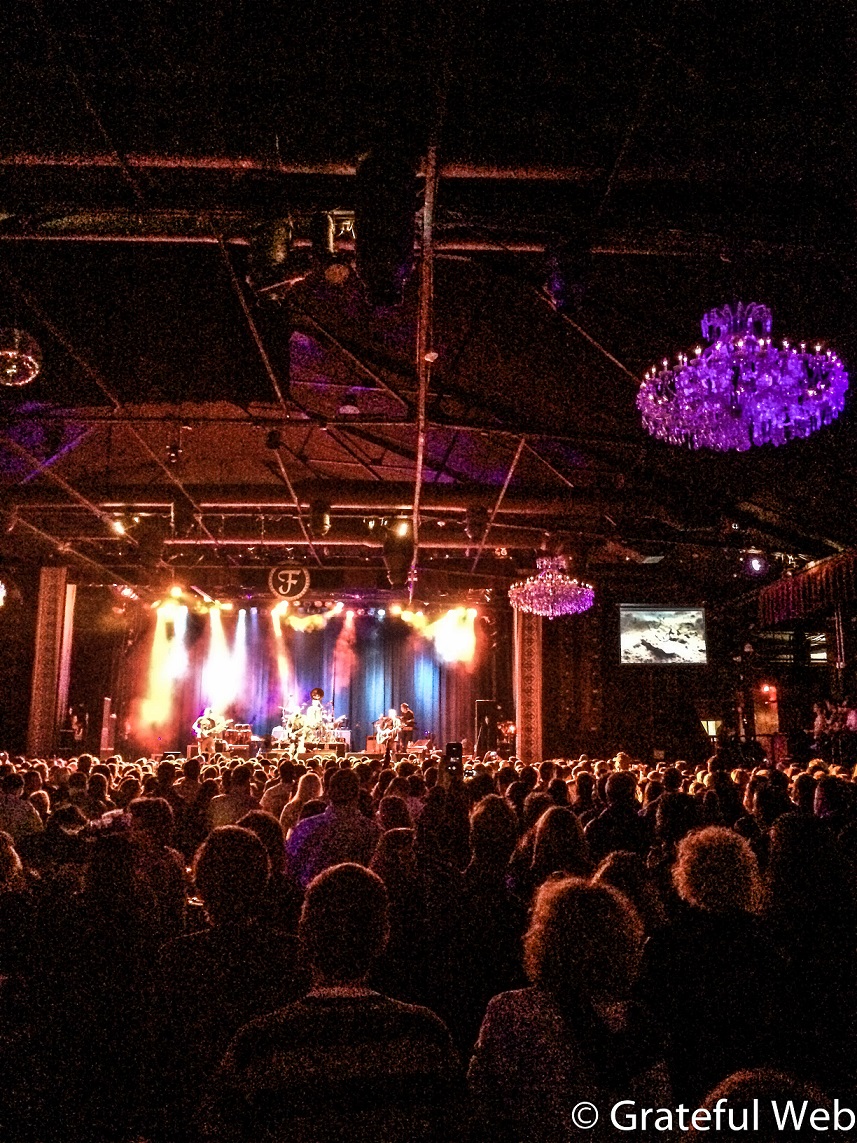 My subsequent high school and college years were filled with the music by the Samples.  I purchased every one of their releases, and rushed off to see their fantastic live performances whenever I could.  Whether it was a sweaty bar like the Z-International in Des Moines or at a festival like H.O.R.D.E., the band always seemed to deliver.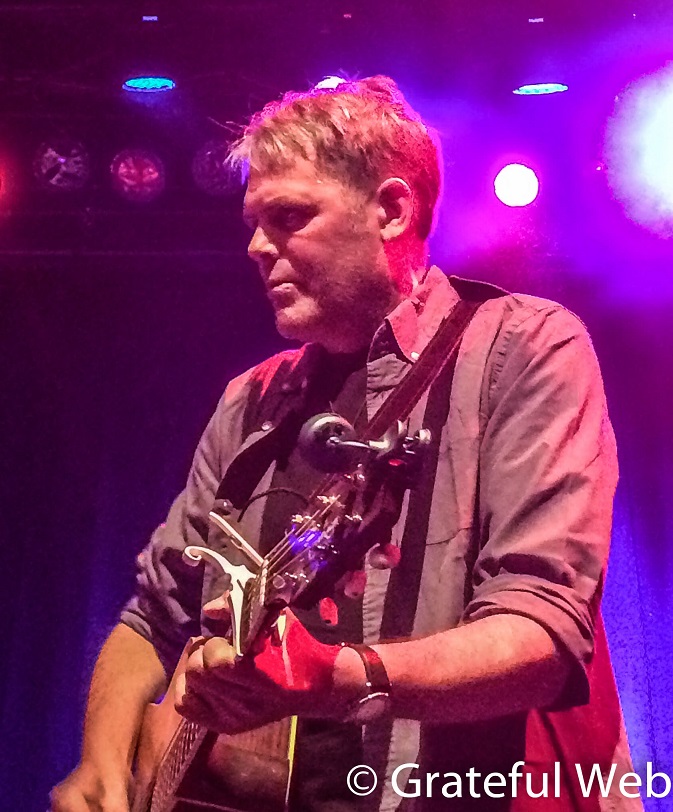 And yet just like the glory days of my nineties, the best days of the Samples have come and gone.  The original band disbanded in the late 90s/early 00s, and while front man Sean Kelly has soldiered on with a rotating cast of musicians under that moniker the same sound and feel just hasn't been there.  Though it should be noted that the original crew of Sean, Al Laughlin, Andy Sheldon, Jeep MacNichol, and Charles Hambleton did briefly get back together and perform as the Samples during a much under-hyped slot at the defunct Mile High Music Festival back in 2010, and by all accounts the performance was just okay.  But shortly after Sean continued to play as The Samples with local musicians as he has done for years, leading fans to believe that might have been the last glimmer of hope that the original guys would play again.
So you can imagine my joy when I discovered that the original members of the band were going to reunite this year and perform a 25th anniversary concert at the Fillmore Auditorium in Denver.  Everyone loves a little nostalgia here and there, and I am not immune to that.  They were even slated to play their debut album in its entirety as well, giving fans like me the chance to relive that excellent project in the live setting with the actual musicians that created it many moons ago.  Alas, true fans were going to be treated to one stand-alone performance that would allow us to hear the music that we loved so much as young adults being performed by the members wholly responsible for it.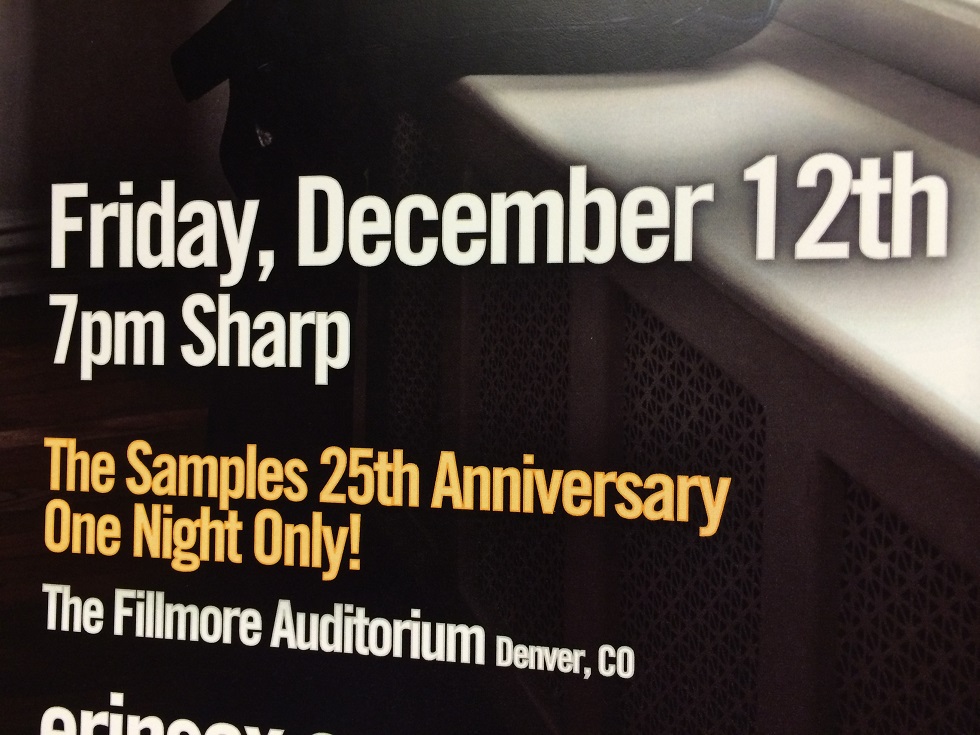 The hype was certainly there; this show was pretty well publicized on the internet and on the band's Facebook page.  Sean was posting comments about how great the rehearsals were going and how much fun they were all having.  All of these things only compounded the anticipation I had as I walked through the doors of the Fillmore that Friday night.  Then everything deflated from there.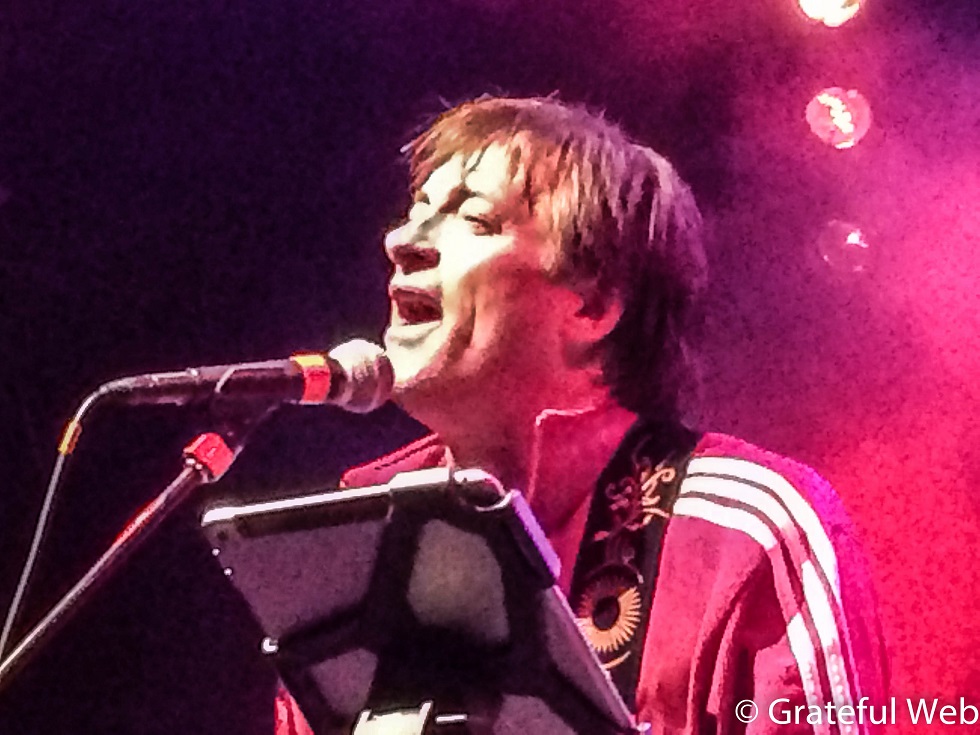 For such a talked about show from fans, not many of them showed up.  I had only assumed this show would be near sold out; however it became clear as my group and I made our way into the auditorium that the place was only half full.  If you have ever been to a show at the Fillmore in Denver then you know how packed that floor can get, and yet it seemed virtually empty compared to standard concerts there.  I had also wrongly assumed that the energy in the building would be glowing, because in actuality it just felt melancholy.  Are we all really that old?  I don't think so but maybe the expectations of others were not as high as mine going into the gig.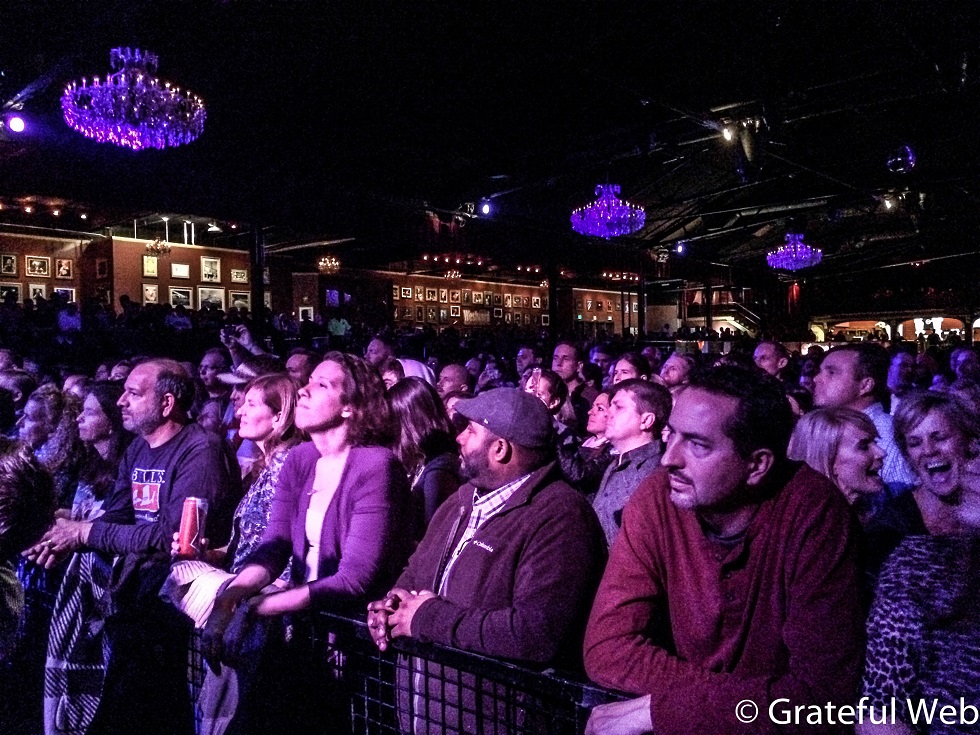 The band finally took to the stage and only a dull roar could be heard from the front of the auditorium.  They began playing their first song from their debut album (as promised), "Feel Us Shaking".  Unfortunately the only think shaking were people's heads as the rendition was marred with technical glitches and sloppy playing.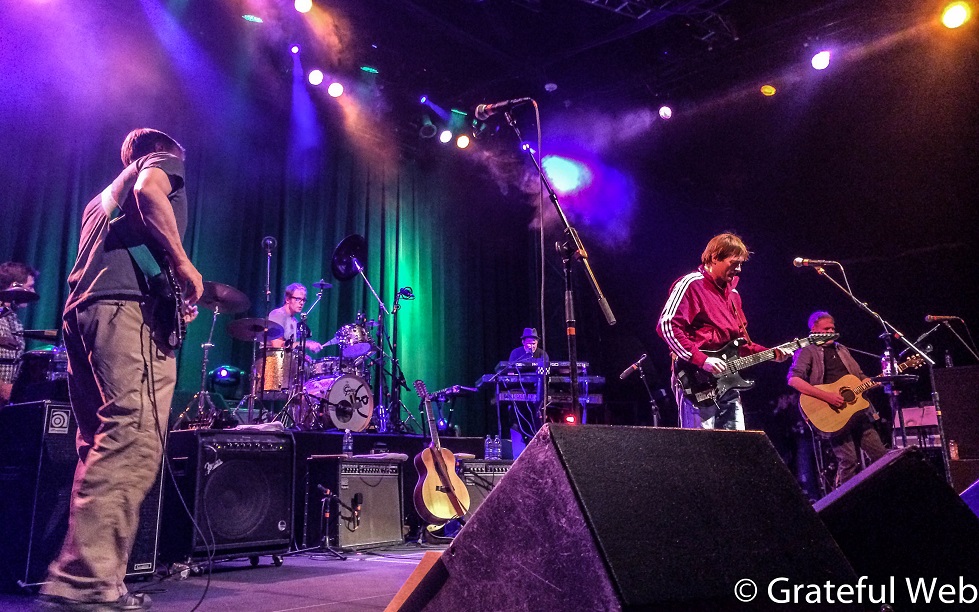 By the third song "Ocean of War" I had made my way up to the photo pit to snap a few pictures and maybe get a better assessment of the crowd and the band from that vantage point.  Unfortunately things were not much different there.  The few front rows of people at most shows I have seen from that location are usually very engaged and dancing without care.  Not only did fans up front look bored, but the band members themselves did not seem all into what was happening either.  By the beginning of the second set a good chunk of the listless crowd had left the building, which left me thinking that I was not the only one a bit frustrated with what we were hearing.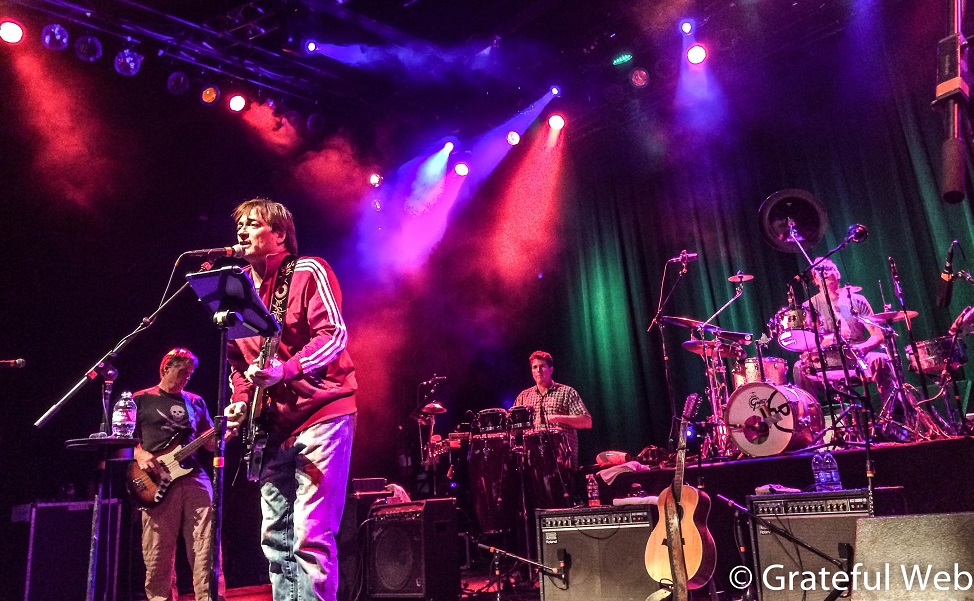 Was the band just shaking off some rust, or were they going to play like this all night?  Unfortunately it turned out to be the latter.  The band just never seemed like they were never in sync, and their efforts at jamming on songs like the favorites "Giants" and "Did You Ever Look So Nice" felt a bit flat and lacked cohesion.  In the band's defense they did seem to pick up the energy and get better as the show progressed, but maybe it was too little too late.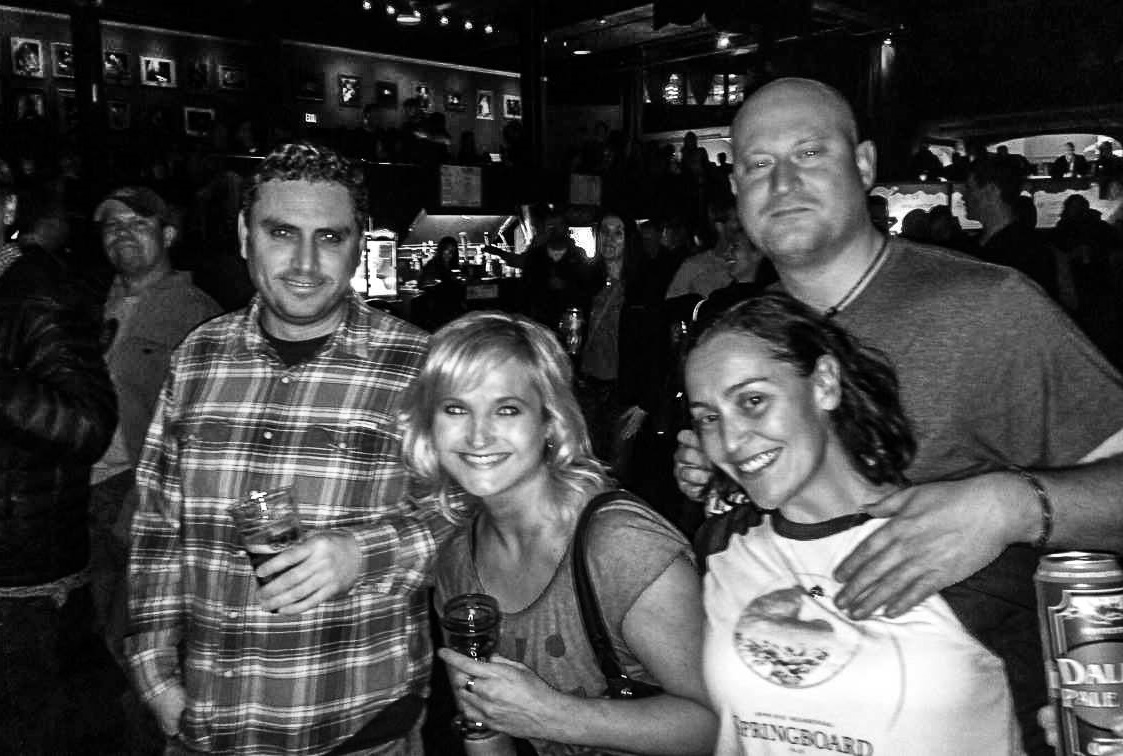 Overall this performance felt forced and did not remind anyone of how great this band used to be.  Maybe my expectations were too high; after all a good number of bands that experienced their peak in the 90s are still playing very well today (Leftover Salmon, Phish, Dave Matthews Band, Pearl Jam, Big Head Todd, to name a few).  However as a fan of the band and as a music critic, I just couldn't help but be disappointed in this performance.  All of these guys are still very good musicians in their own right, and the great music they created together can never be taken away.  They are still one of my absolutely favorite bands, but I think in the end the magic they had created back in the day has all but faded away.  But hey, it is possible that they all had fun and got along great together which could lead to their resurgence and better performances in the future.  Maybe they can prove me wrong?