First performance together since both bands (The String Cheese Incident + Leftover Salmon) have been inducted into the Colorado Music Hall of Fame in the Official Class of 2021.
Show covers include The Grateful Dead and Bob Marley.
Full setlist at the end of the article. Key below for reading.
* = w/  @leftoversalmonmusic
FTP (First Time Played): New Speedway Boogie, Dear Mr. Fantasy
The String Cheese Incident came in strong for their annual five-night Colorado run. Their flaming-hot in-the-saddle Saturday night Red Rocks performance with Leftover Salmon was preceded by their annual Dillon Amphitheater shows (Tues & Wed) and their opening night at Red Rocks (Friday).
This highly-anticipated and perfect summer Saturday was a renowned occasion for all to soak in the Colorado Bluebird Sky atmosphere at Red Rocks, and to bask in the rosy pink sunset that fell into the night.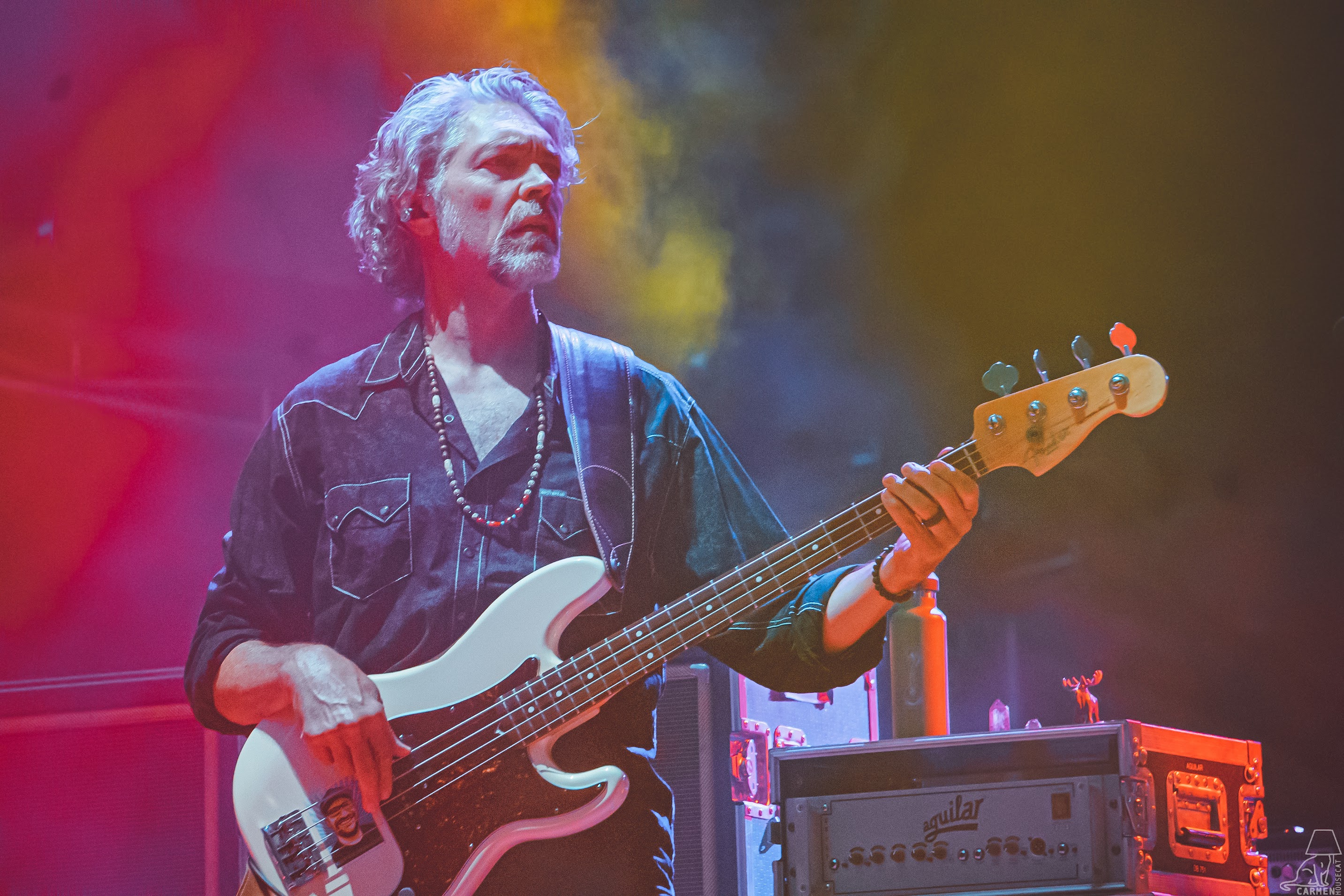 The String Cheese Incident is an emblem of the jam-band subculture for their Rocky Mountain roots and curation of nation-wide party atmospheres. The strength of the community was exceptional and welcoming, showcased by dedicated fans high-fiving each other, riding off of the previous nights of shows, primed for whatever the genre-bending String Cheese Incident would deliver.
And WOW… they delivered!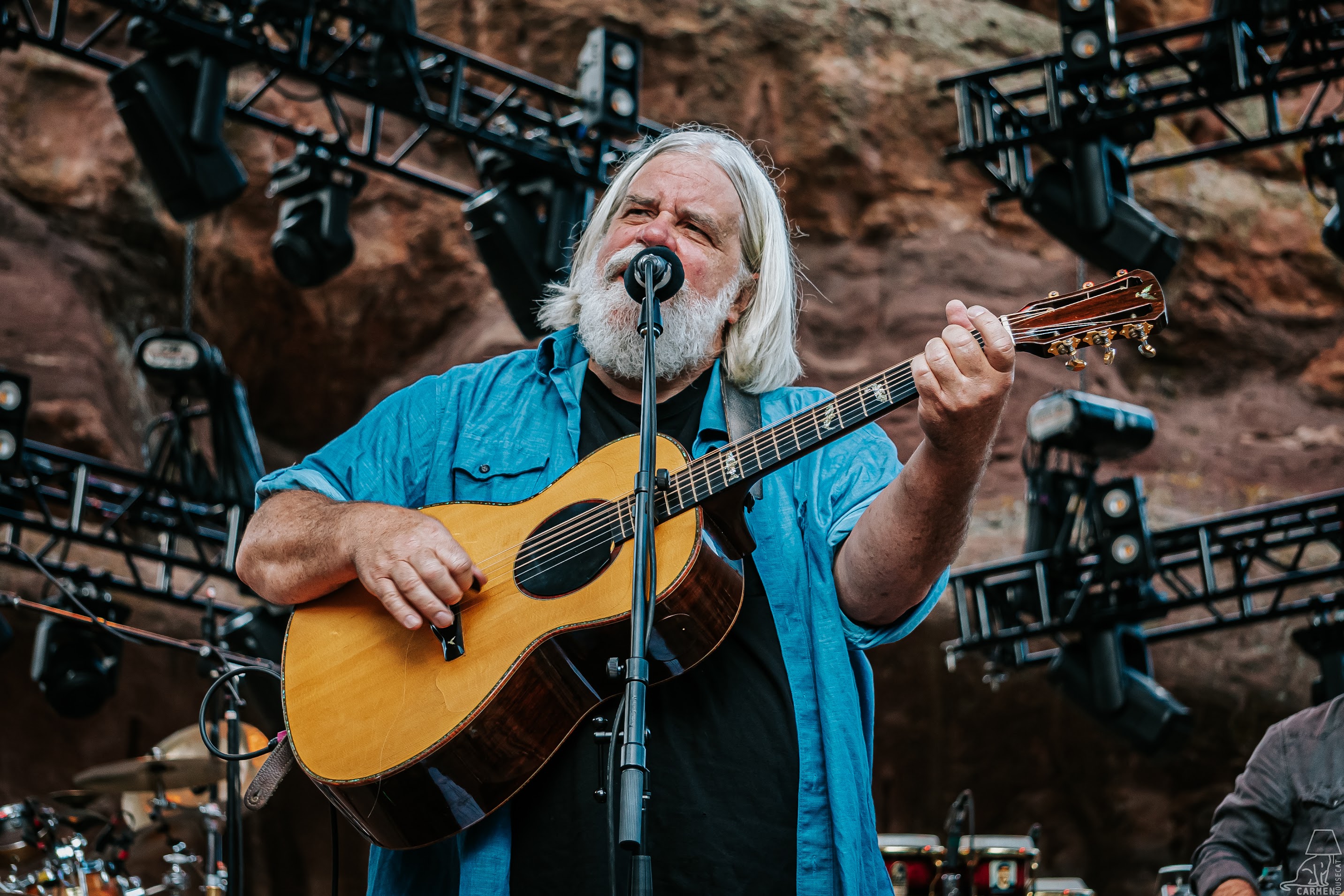 Leftover Salmon's supporting set began first with a hefty and powerful "We'll Get By," "Show Me Something Higher," and "High Country," verbally shouting out the beauty of the packed amphitheater and surrounding landscape.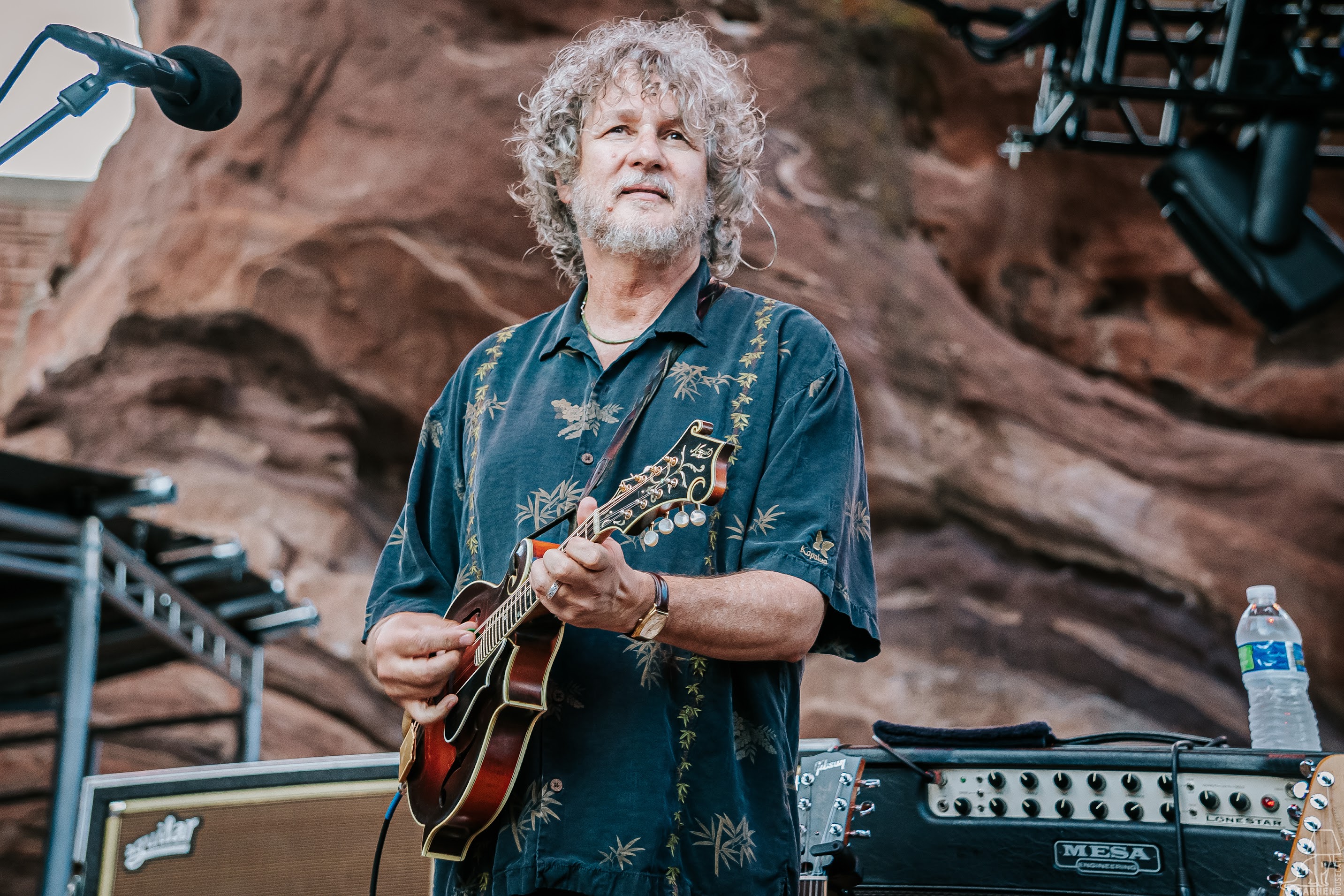 The band referred to Colorado as home, and shouted out for Scramble Campbell, resident Red Rocks Visual Artist, saying thank you for "[representing and showcasing] what family truly feels like in art form."
The synergy between the electric strings and vocals was authoritative, compelling and truly paramount to the sovereignty of audio that was blasted from Leftover Salmon.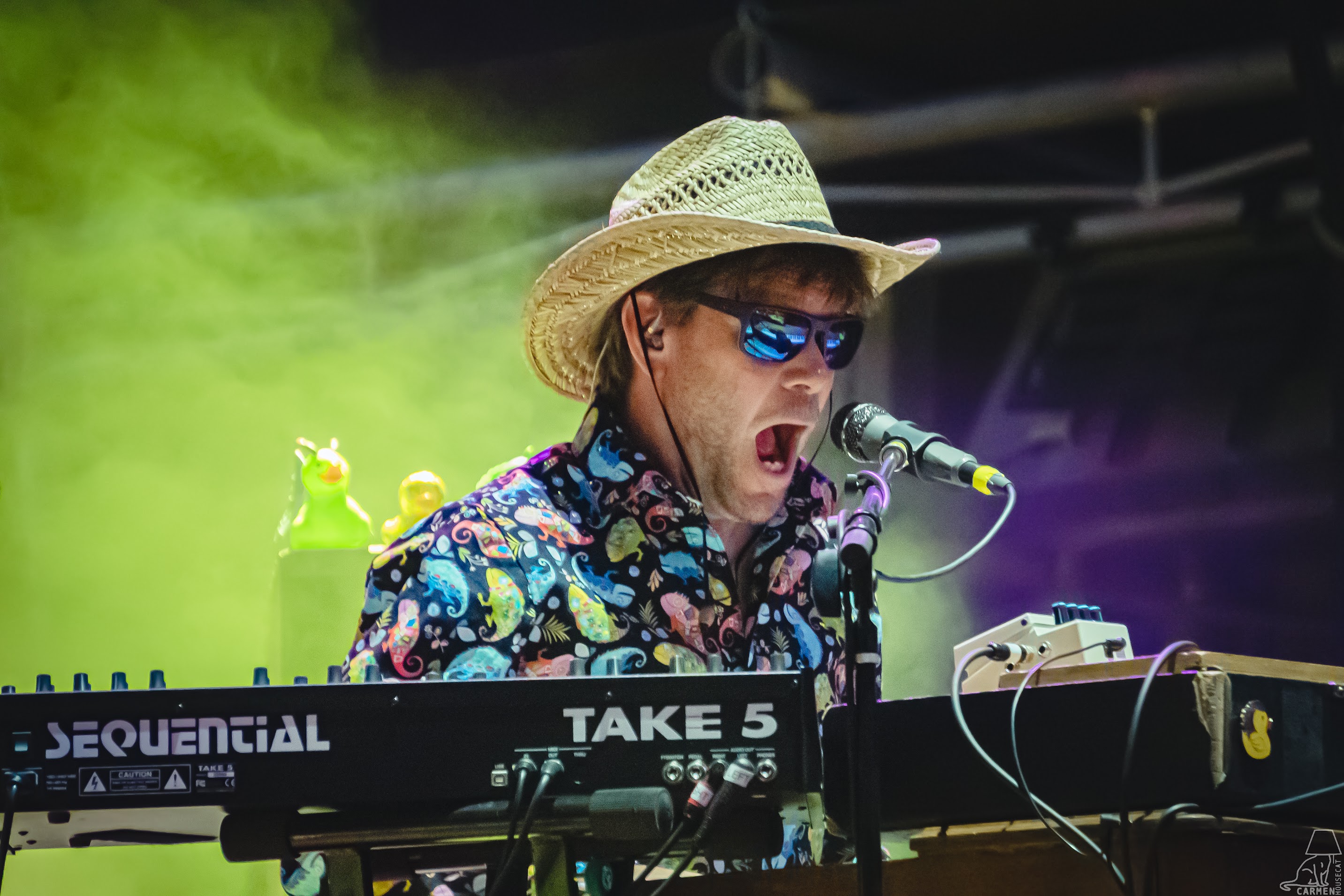 Coming out to big applause, The String Cheese Incident took the stage right as an epic pink sunset fell upon the amphitheater. They opened with "Jack Mento Intro, On The Road, These Waves > Djibouti Bump > This Must Be The Place (Naive Melody), > Bhangra Saanj." These sequences of sounds were melodic in their extended jams, while beautifully layered with Jason Hann's (percussion) staccato drumming and the high-energy foundation of keys from Kyle Hollingsworth.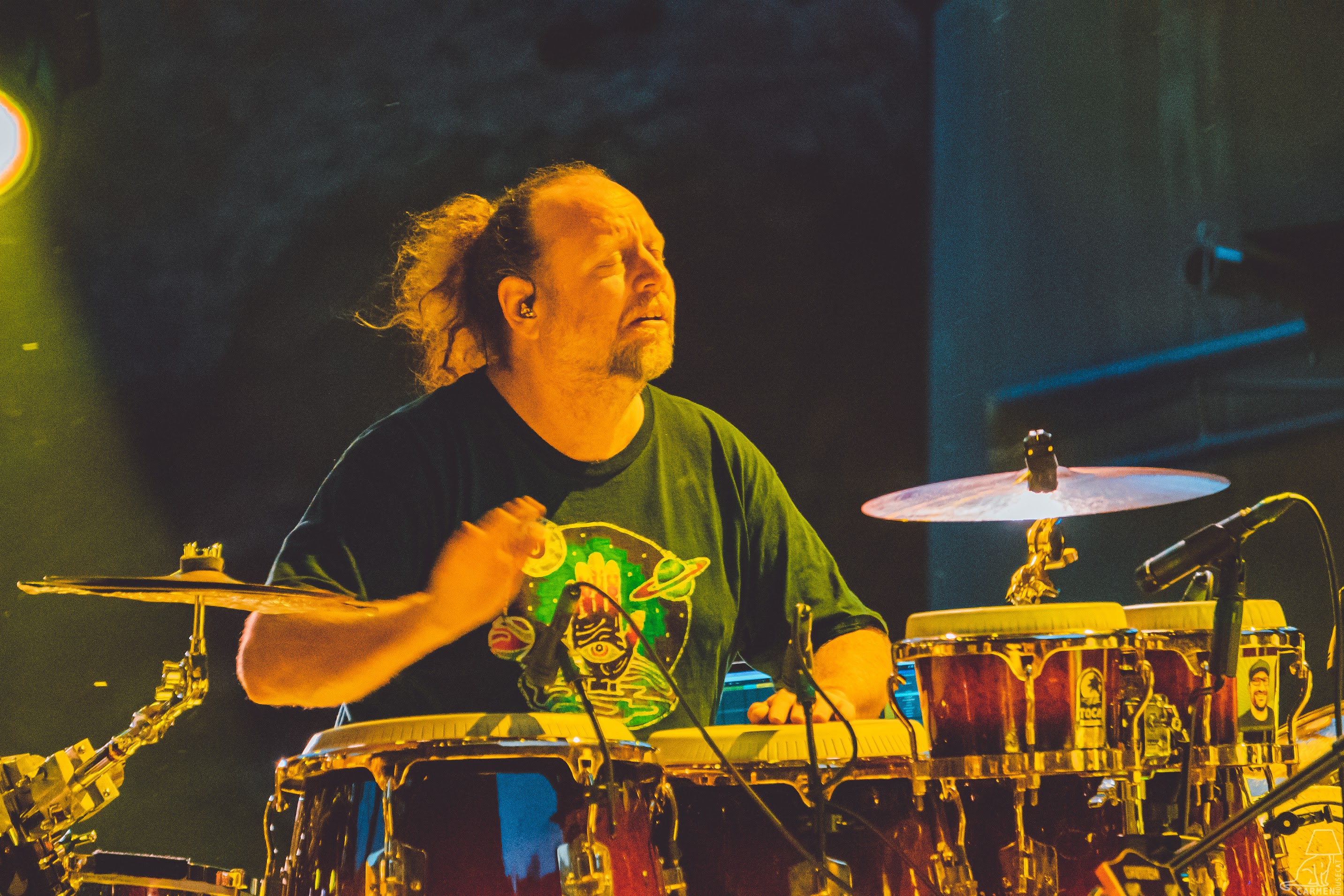 The music was explorative and soft, whilst consistently building up pace for high-level musical peaks. Supported by compelling shreds from Keith Moseley (bass guitar) and Michael Kang (violin), for a heart-centered sequence of, "Joyful Sound > Beautiful," familiar lyrics rang throughout the crowd coupled with Bill Nershi's omnipotent vocals.
Next, Leftover Cheese (The String Cheese Incident and Leftover Salmon Collab) took the stage for a legendary Grateful Dead cover, "New Speedway Boogie* (FTP)" and set-closer, "Reach.* (FTP)"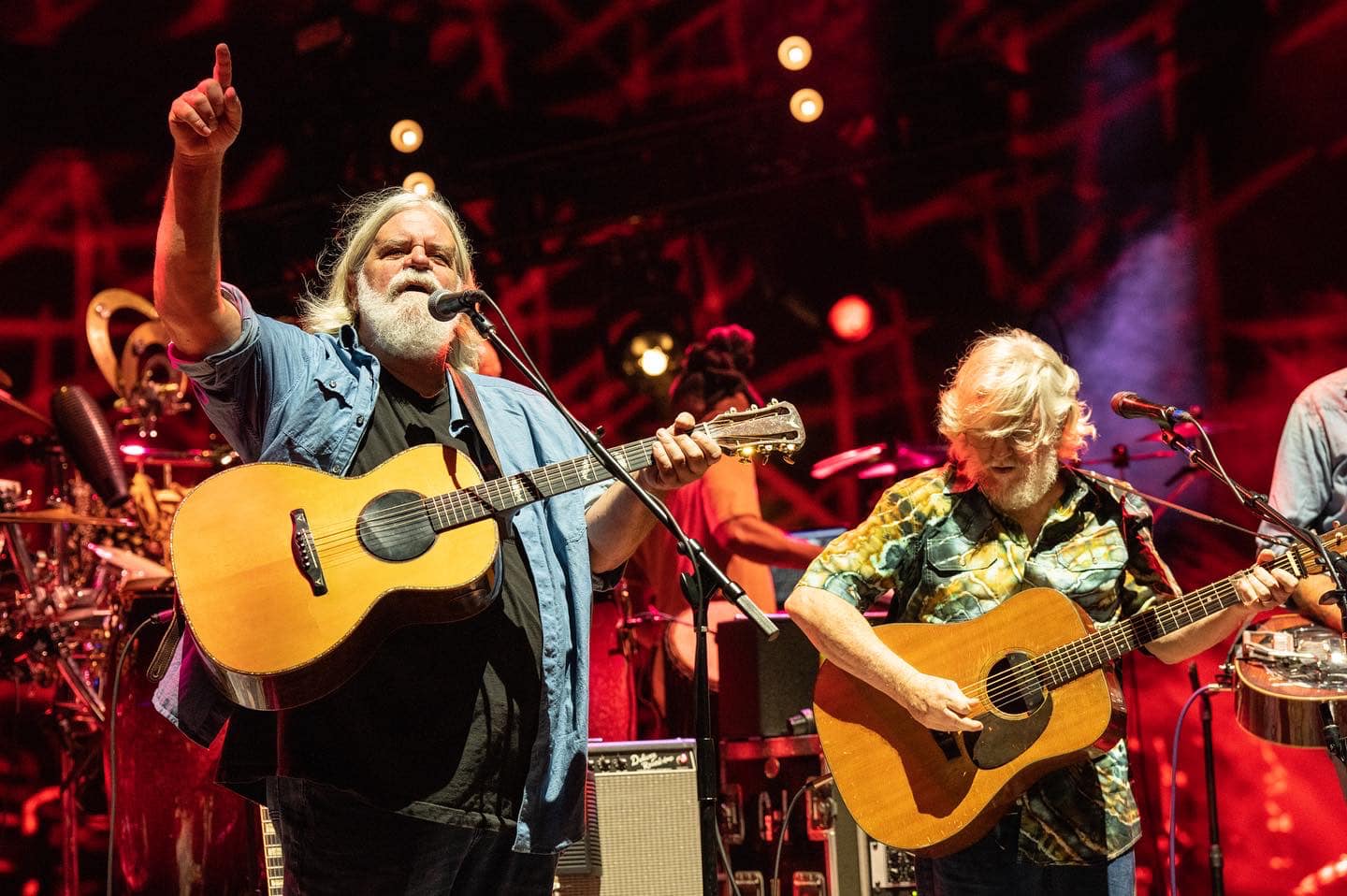 Following, Bill Nershi gave a wonderful shoutout to Leftover Salmon for just recently being inducted into the Colorado Music Hall of Fame, alongside The String Cheese Incident for the Official Class of 2021.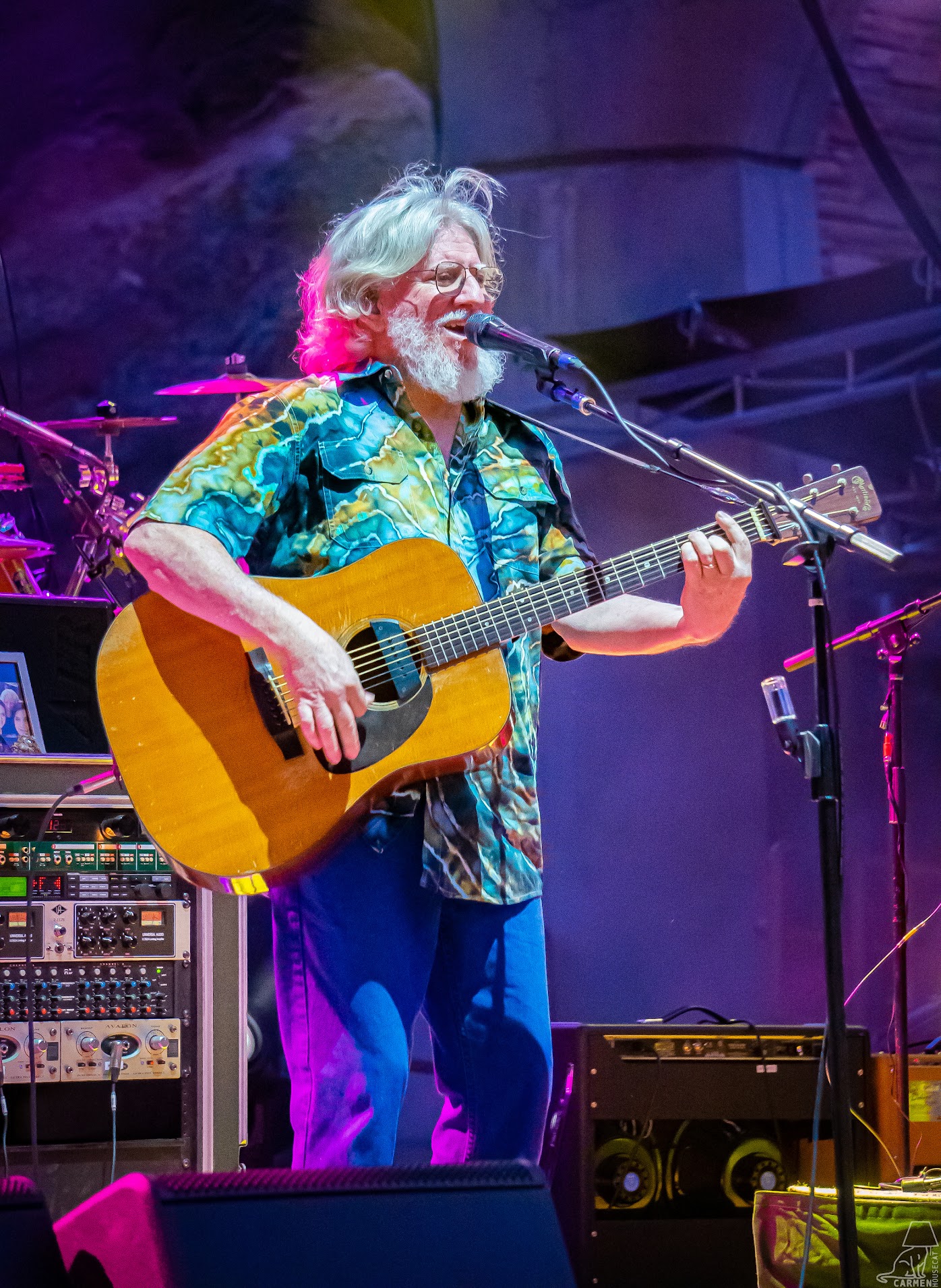 After the set break, The String Cheese Incident returned and asked the crowd to participate in a "Get Well Phil," a video to Phil Lesh for being unable to attend the shows this weekend due to COVID-19 exposure. It allowed for a unifying and blissful moment before set two.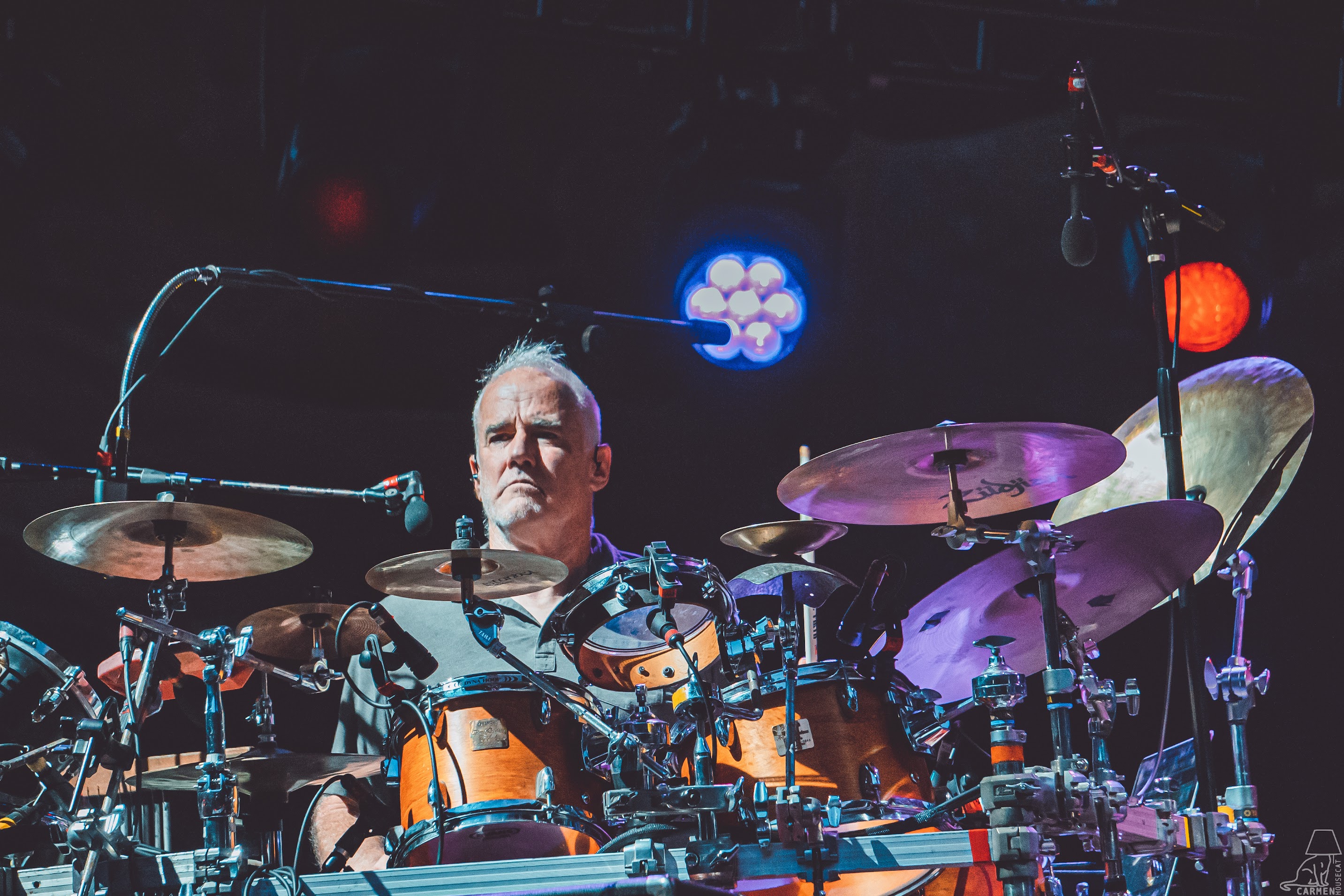 The band teased and played their way through "Trip the Light Fantastic" and "One Step Closer > BollyMunster." They continued with "Lend me a Hand," into a fabulous fan-favorite, and the inventive, "Jellyfish," into a "Land's End > Dear Mr. Fantasy > Glory Chords > Rosie."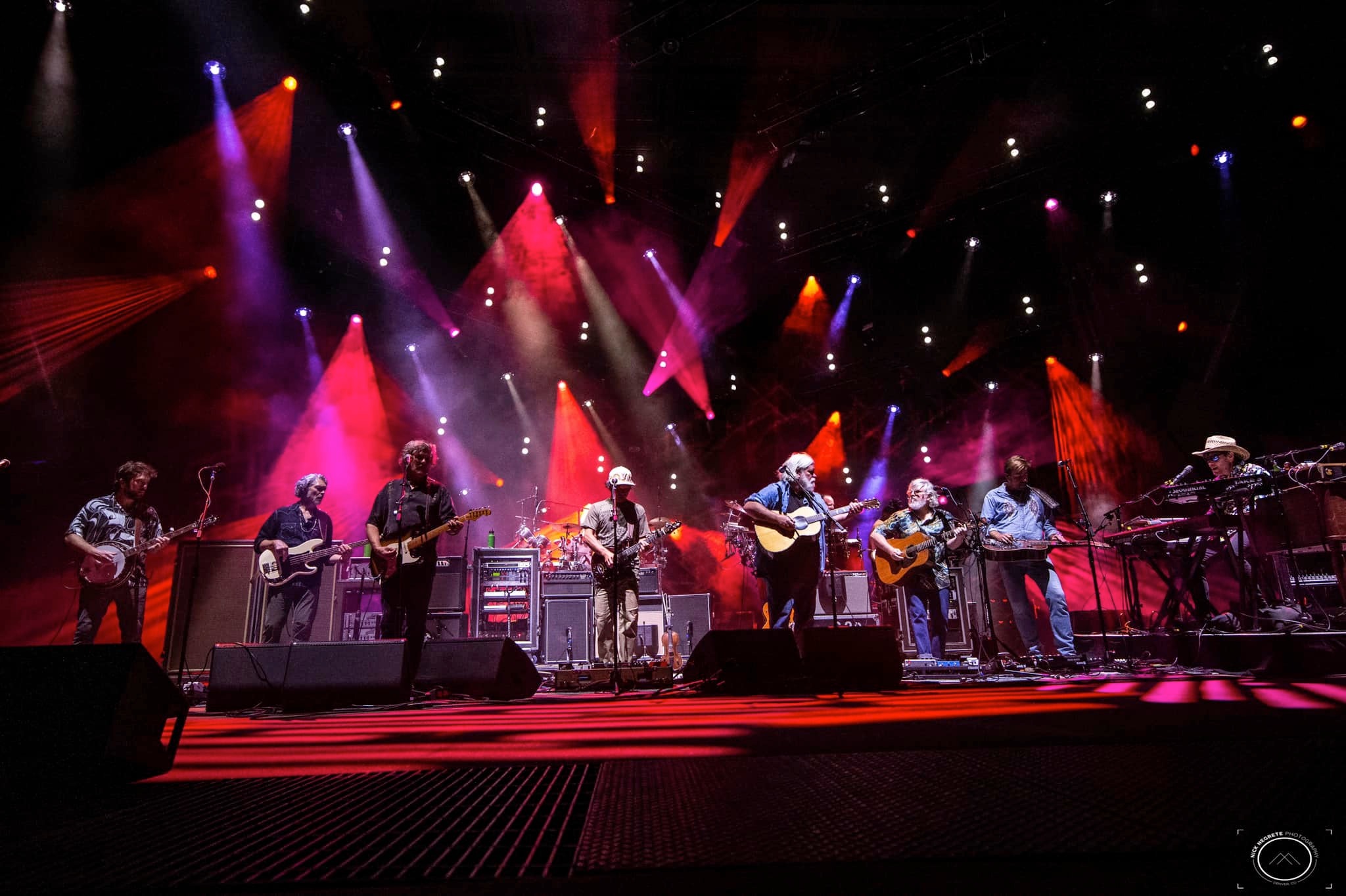 Their foundational music base was heavily rhythmic with deep support from each band member, as the evidence of their decade-long reputation was once again instantaneously felt and fulfilled. Their jamtronica superpower essence, dueled with bluegrass roots, allowed everyone to easily move in frequency with the audio waves and high vibrations.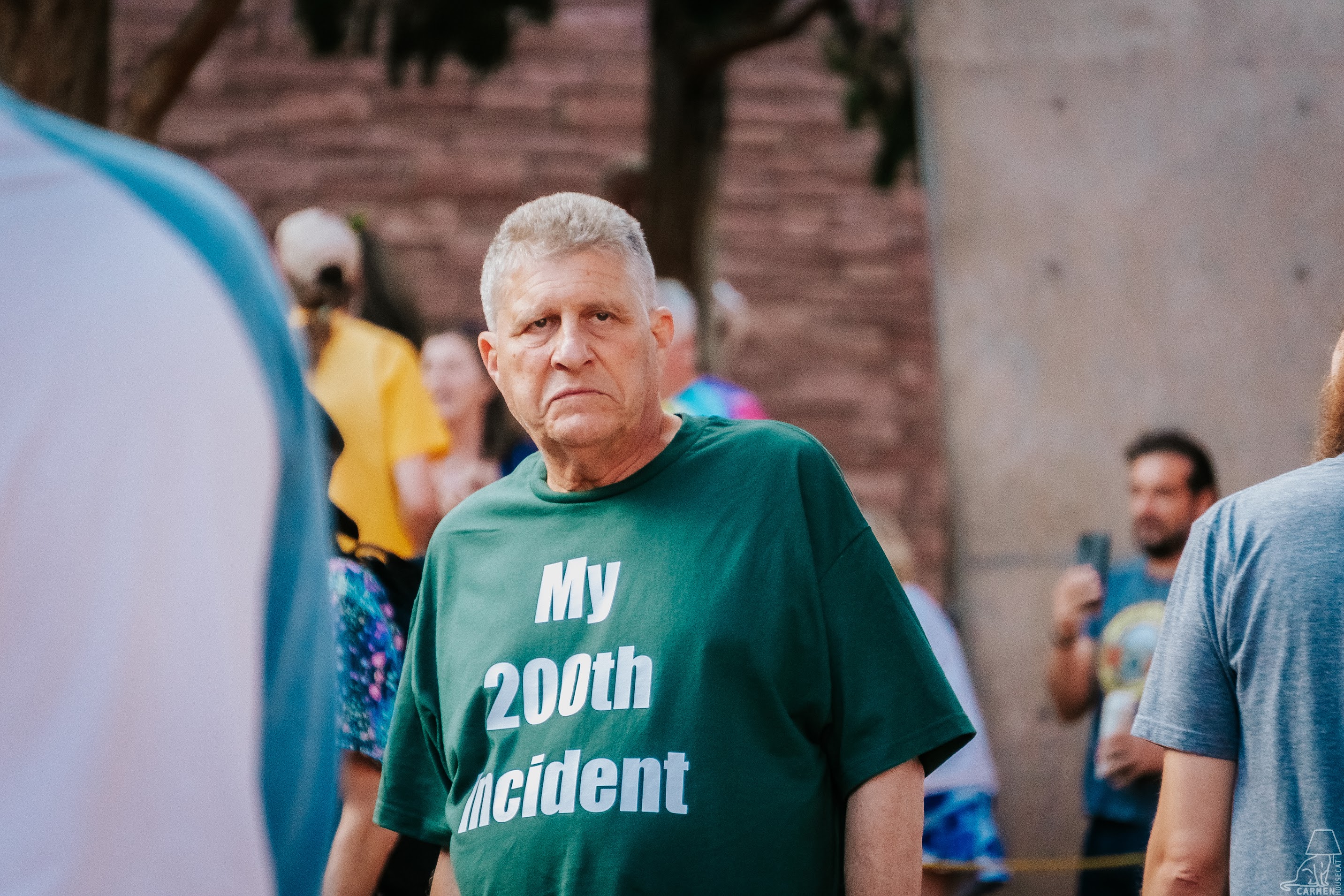 They ended this legendary Saturday Night Cheese performance with a Bob Marley cover of "Could You Be Loved" with supporting vocals from the attendees. As everyone took in the magic of what they just witnessed—the true illustriousness of the night—each attendee was hit with a feeling of divine epicness… of what was one of the best live-music-filled Colorado weekends… since the last Cheese Week that was!
Stay grateful, my friends.
~ Maddy Crandall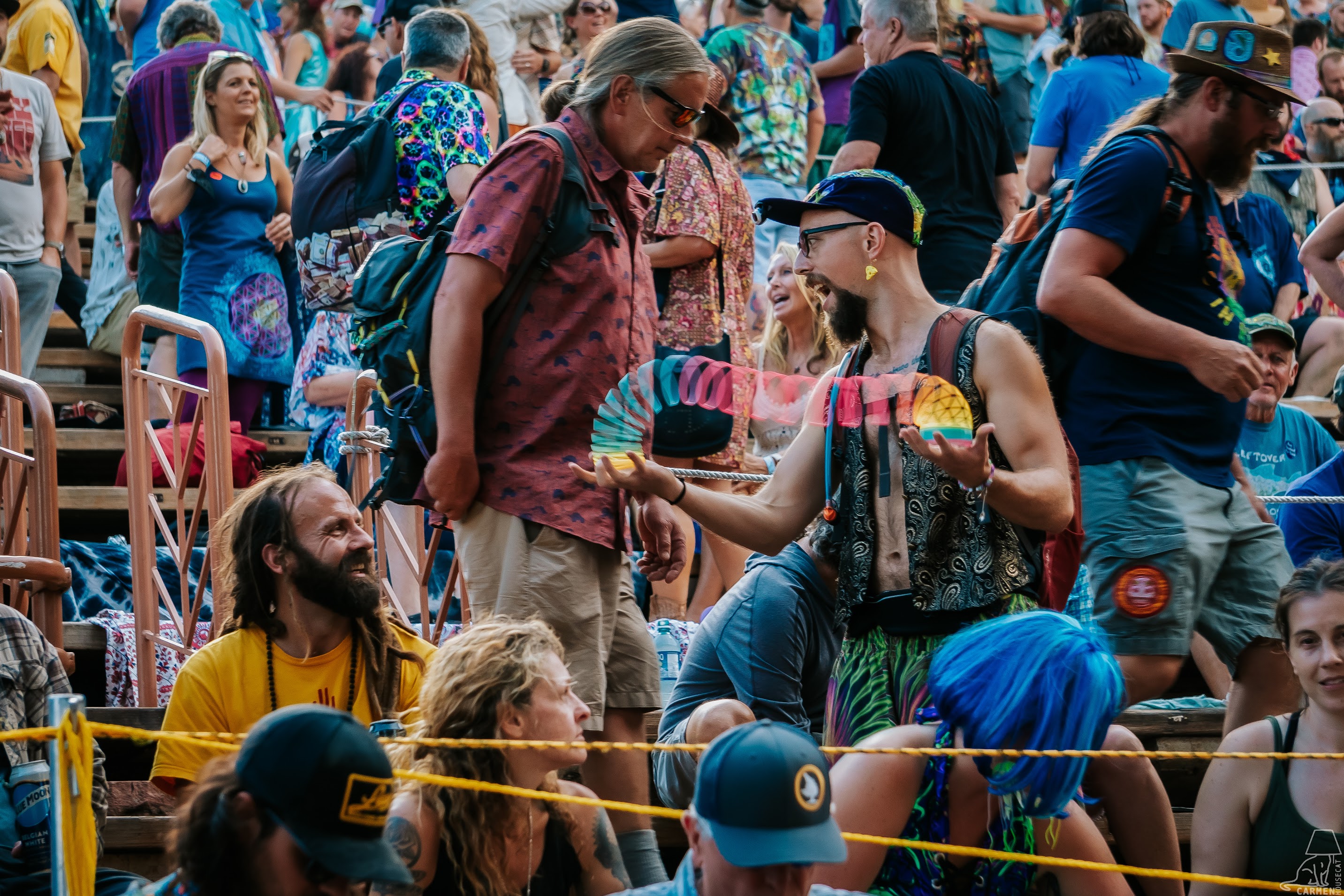 Morrison, CO - 7/16/22
S1: Jack Mento Intro, On The Road, These Waves > Djibouti Bump > This Must Be The Place (Naive Melody) > Bhangra Saanj, Joyful Sound > Beautiful, New Speedway Boogie*, Reach*
S2: Get Well Phil, Trip the Light Fantastic, One Step Closer > BollyMunster, Lend Me A Hand, Jellyfish > Land's End > Dear Mr Fantasy > Glory Chords > Rosie
E: Could You Be Loved
* = w/  @leftoversalmonmusic
FTP (First Time Played): New Speedway Boogie, Dear Mr. Fantasy