The wind is whipping down Asheville's south slope, and the temperature is somewhere in the low teens as the crowd begins to arrive at The Orange Peel for the seventh annual Holiday Hang. Put on by Town Mountain and Amanda Anne Platt & the Honeycutters, the event is a benefit for the local Manna Food Bank and has become quite a tradition in this town.
I'm always excited to see either of these bands but am particularly enamored this year to see what Town Mountain has to bring to this hometown party. Over the last year, they have pushed their way into the front of the national consciousness when it comes to technically-driven, jam-friendly grass and you know that Orange Peel, Asheville is going to bring out their best.
At about 9:15 Amanda Anne Platt and the Honeycutters take the stage. They play through most of their new album while still touching on some of their older hits, and I'm getting off on watching the crowd watch this band. With the double-headliner, it's a split crowd, The Honeycutters contingent wholly entranced by Platt and her bandmates. They are swaying and dancing and singing along to every word, one hand pressed to their hearts another reaching toward the stage, clearly, for many, a somewhat religious experience.
They bring out Town Mountain fiddler Bobby Britt for the last couple of numbers, including a beautiful and delicate version of Eric Clapton's Irene, before turning the stage over to the good ole Town Mountain boys.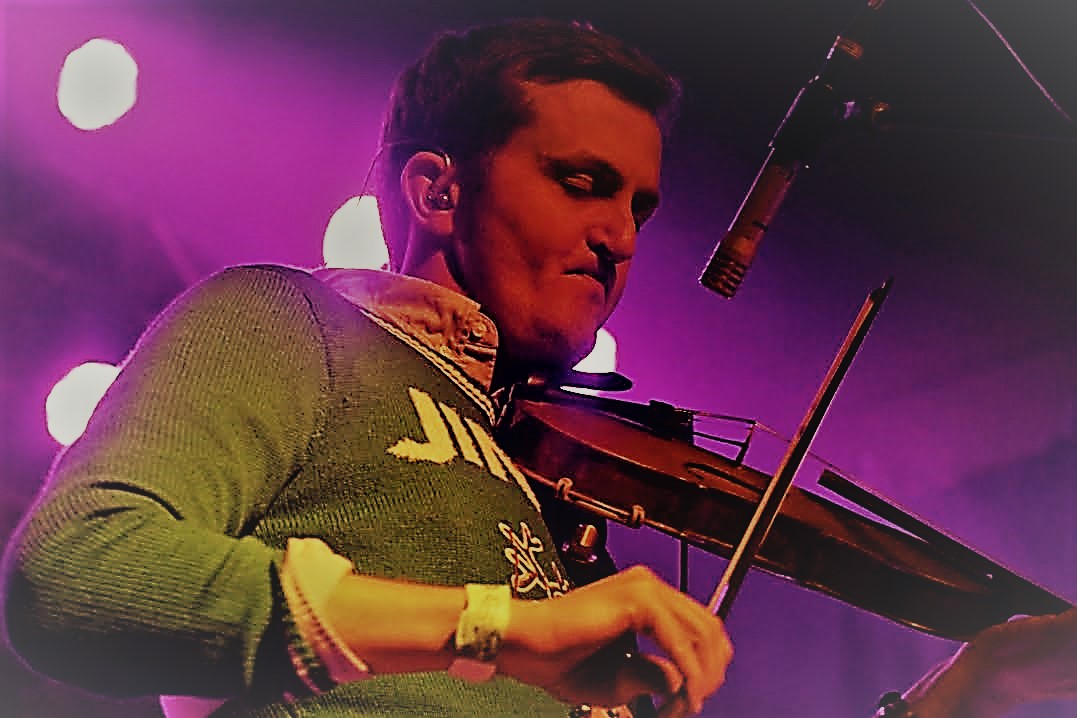 The set break is interminable. I'm in my typical frazzled, spaced-out state of mind and the house music, while entirely appropriate, is driving me completely nuts. I need Jesse Langlais on the banjo, and I need it stat. I leave my friend and the crowd and head to the photo pit to prep and to hopefully find a little breathing room.
On my way, I spot Kelly, dready security goddess for The Orange Peel (not the kind of goddess you hit on, the kind you obey) and get filled in on the full photo policy. The truth is that for years this venue has gotten a tough rap for being perhaps a little overzealous in their enforcement, but over the last 10-11 months they have completely changed that reputation. Without sacrificing safety, they have found a way to interact with their patrons in a much gentler tone, making the entire experience that much more comfortable.
But there is no more time for philosophizing, Town Mountain is walking onto the stage, and I have three songs to shoot from the pit. They roll in with Pony Boy and then head through several classics including Arkansas Gambler and Southern Crescent before capping off their first extended section of music with a muddy, powerful New Freedom Blues.
The crowd is completely given over and, for the second time in as many Town Mountain shows at The Orange Peel I am struck by how varied it is. Most of the back of the audience is seated, quietly enjoying the musical prowess of these five men, the front of the audience is something in between a Dead show and a mosh-pit, the kind of physical dancing you expect more out at Leftover Salmon.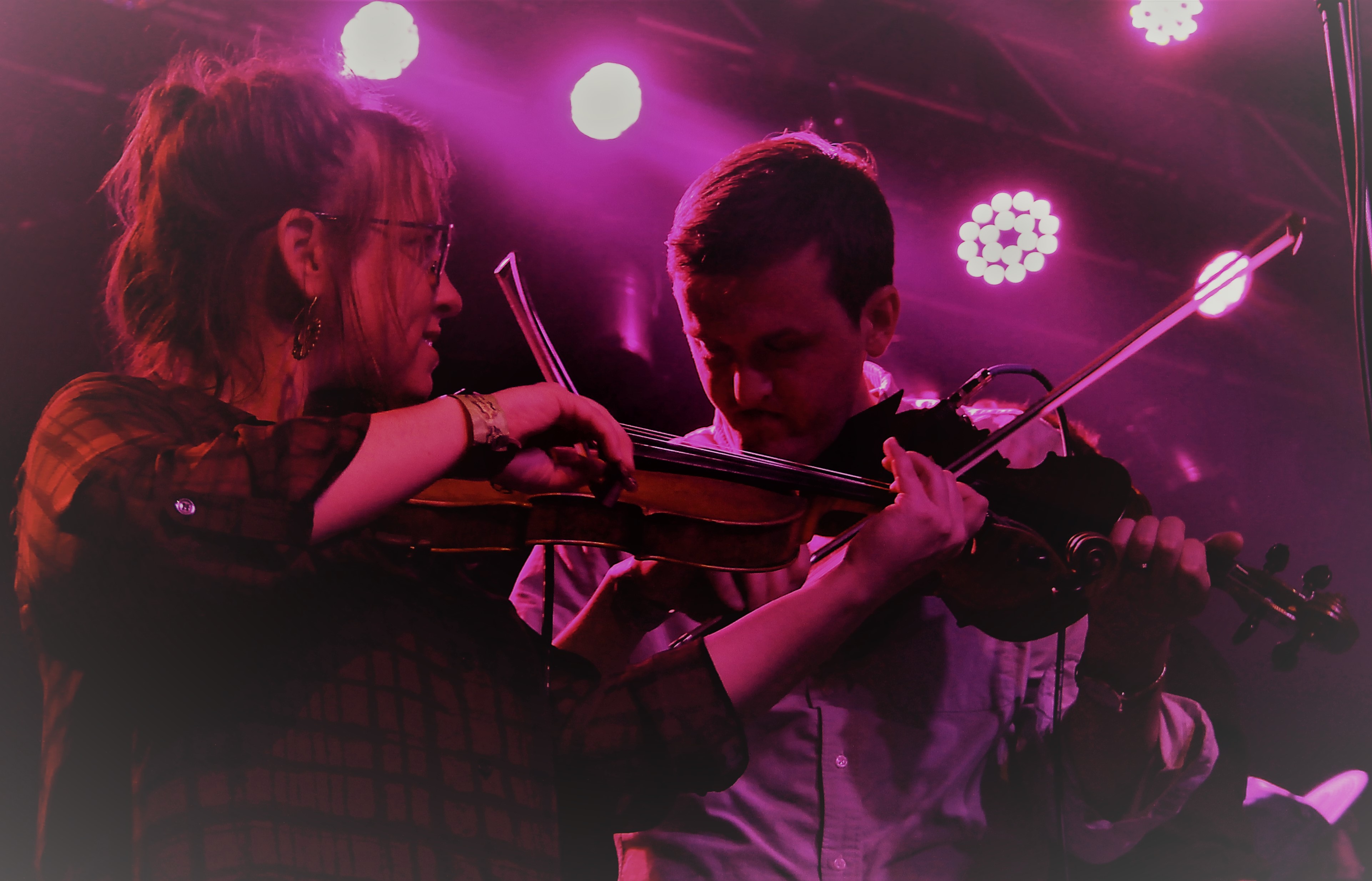 Speaking of Salmon, Town Mountain, riding the crowd's energy moves into an inspired version of Andy Thorn's classic, Bird Call. I look to my right and notice Lyndsey Pruitt of The Jon Stickley Trio (who, if you don't know already, you should probably get-to-know ASAP). I wonder if she is going to be jumping on stage with the guys later, but not for long, as Phil Barker and Bobby Britt, playing beautifully off of each other, make it impossible to do anything but lose yourself in the music.
After Bird Call they head into a section heavy on new tunes, giving us a taste of what they will be getting down with Caleb Crowder at Echo Mountain Studios at the end of January. A couple of drunk women behind me are insistently yelling out "I'm On Fire," a reference to a well-known cover of the Springsteen song by that name that Town Mountain has been known to play. I try to tell them not to yell at bands to play covers, but they aren't interested. This is what they came to see.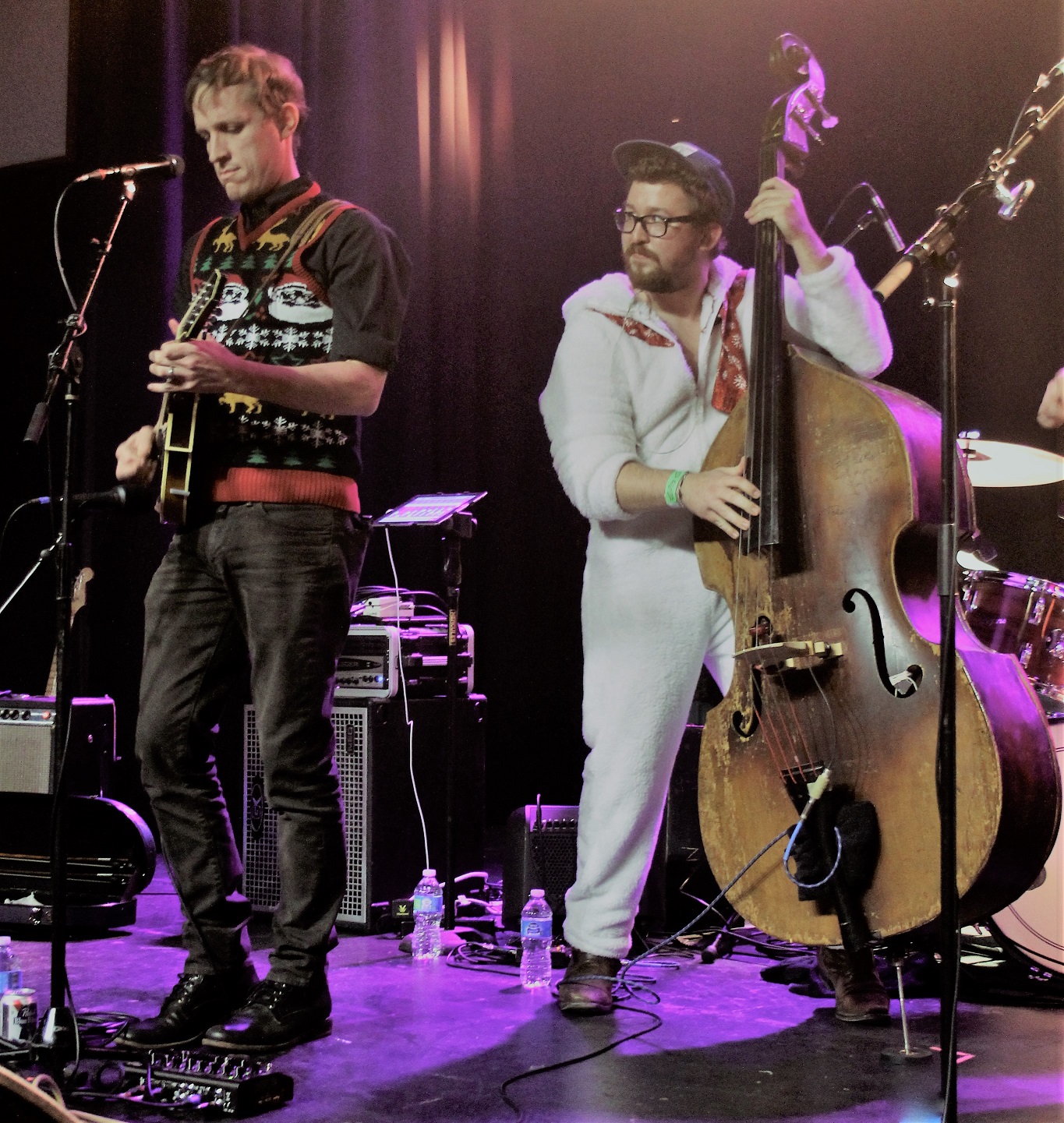 After a few more songs, and much to my dismay, Town Mountain obliges the crowd with one of the most beautiful versions of I'm on Fire that I have ever heard, it's only limitation being that I am feeling a little salty at the band for playing it after I told those women to cut it out.
Still, my ego is no match for their instrumentation, and they finish off with the crowd favorite, Lawdog, making it hard to stay grumpy for long. But that isn't the end of the show by any means.

Without any set break they bring on the members of The Honeycutters, along with Lyndsey Pruitt, for a few more numbers including the Little Feat classic, Spanish Moon and finishing off with a dark and grooving version of Last Dance with Mary Jane before saying goodnight to a smiling, gratified, enthusiastic audience.
Caleb Calhoun studied writing at the University of Tennessee at Chattanooga. He is the author and publisher of Rosman City Blues and a consistent contributor to GratefulWeb.com, Ashvegas.com, AshevilleGrit.com, and others. He lives in Asheville with his mermaid Dr. Gonzo.