Last night as I entered the Ace Bar for Shoe Groove, I was greeted by Old Shoe's manager Mike Kaiz.  He saw that I was burdened with my arms full of stuff and gestured to the back booth.  Reflecting back upon this, not only was this show a great summer skin showing show, but also an entire club where everyone could set their stuff together. There was a spirit of shared camaraderie and a sense of home.  Everyone looked familiar, even if I had never met them. The dance floor raged out with two stages of music and spilled into the entryway full of conversations.Catfish and the Dogstars were working their magical mystical vibes of cultured grooves when I first arrived.  I had been meaning to check these guys out for awhile and I see now what I was missing out on.  That part of the family took off into the night for the next session of a late night slot at the Brown Town festival in Michigan City, IN. The lights went down as they hurried away and the lights came up on a simple stage in the back of the club.  Ed Anderson strong and significant with a single spotlight started off his first set of the night with Day Tripper by the Beatles.Ed seemed very comfortable and quite aware of his surroundings.  His singing on a platform box stage was not over exaggerated, slapping his feet and wildly begging for attention.  His presence does command attention in a Johnny Cash sort of way.  That dark stranger in the ball cap sure can spill his heart out in some tunes.  I look forward to seeing another stage presentation with Ed and perhaps a more polished production with his band at command in full steam.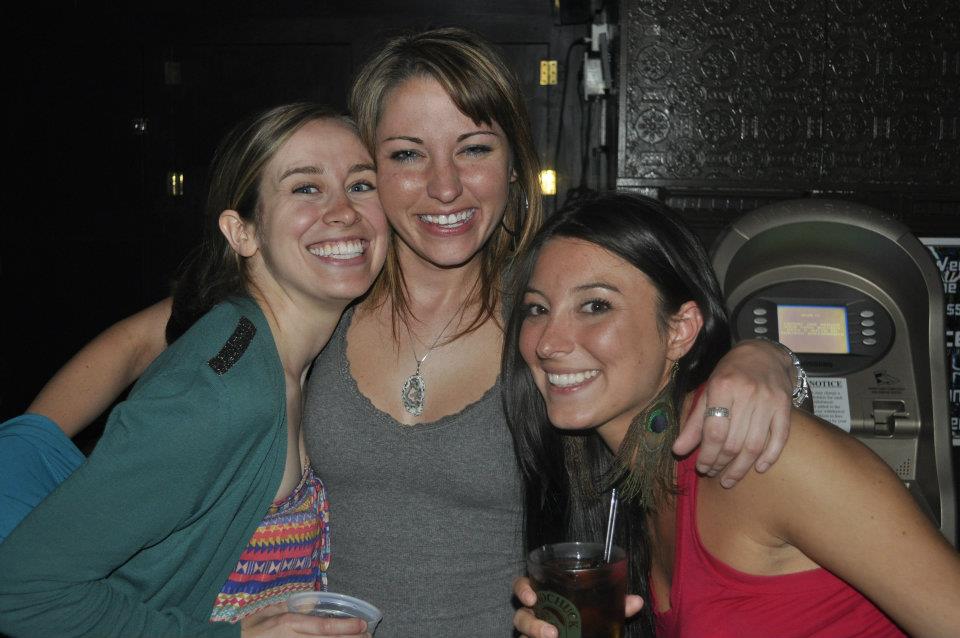 Afternoon Moon and the moon units were in full force.  The flowing set was filled with the hair of a pair of brothers and great energy in between.  They launched into Radiohead's closer from the Bonnaroo set, Paranoid Android and didn't finish.  They skipped seamlessly into their own original material and I was quite impressed. I like a band that can tell you their influences without droning on about themselves in their bio line.  As a matter of fact, Afternoon's bio is amusing and quite witty.  "Like an army tank pulled by a group of centaurs down a mountain"I approve!The final culmination of the melting pot of an evening was Family Groove Company members Jordan Wilkow, Mattias Blanck, and Janis Wallin on stage mixing and matching with all members of Old Shoe except unfortunately for the absence of Chris Morrow.  The absolute highlight of my evening was Joe Day's outrageously enormously talented falsetto on his version of Beck's Debra.  Always a hoot to hear that song, Joe Day donned the blazer, got out from behind the keys, and dazzled the party.  He was on his knees with notes that defy key.  I was laughing and singing and I'm pretty sure I squeezed out a tear with its sheer beauty as confetti cascaded around us all.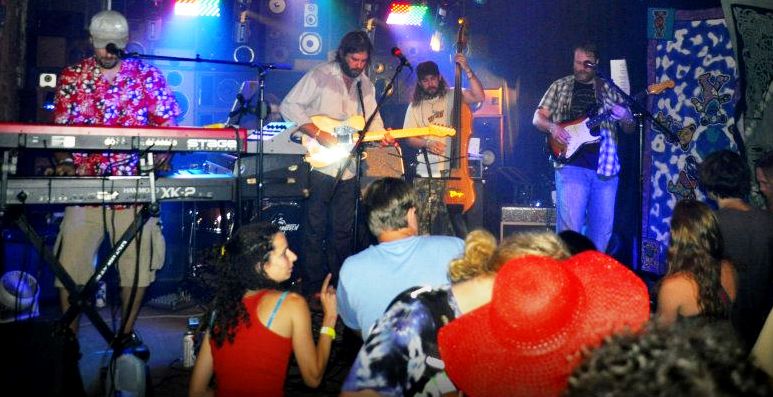 I've often said that you can tell the democracy of a show by where people put their coats.  You can tell who the loners are because they have all their belongings on their person even while dancing and sweating like crazy.  You can tell who all is together because like bees and a hive they all stash their coats in one pile and take turns coming and going near their group's hive of possessions.  This was a true community of a show.  I was wondering if this would be a show with little draw or if there would be way too many people crammed in a club this size for 4 different acts in one night.  All went smoothly and there was plenty of all for everyone.  It's amazing the power of positive thinking, positive people and positive music.  If you can house all these in one place at the same time, well. You have a happy family grooving inside a Shoe.Check out more photos form the show.