With his signature blend of indie-folk, rock, and experimental music, Brian Straw has unveiled his new single and video, "Out of Doors." The song is the second single from Brian's upcoming album, Baby Stars/Dead Languages, releasing January 21, 2022.
"This album is what happens after sobriety," Straw states. An artistic mainstay in his hometown of Cleveland, OH, Straw started building his career in the early 2000s with tours of the US and Europe. However, alcoholism soon stalled his momentum, resulting in a hiatus from his own musical output for nearly 15 years. After having his last drink in 2017, he resumed his own performances and began to refine and record songs that he'd been working on for years, as well as ones that came out of his journey to sobriety. 
"The songs unfold in real-time. Everything I was dealing with emotionally went in the music," he explains. "I was hard on myself. I carried around a lot of shame and regret. I broke down a lot. I lost my girlfriend. The making of the record became my therapy."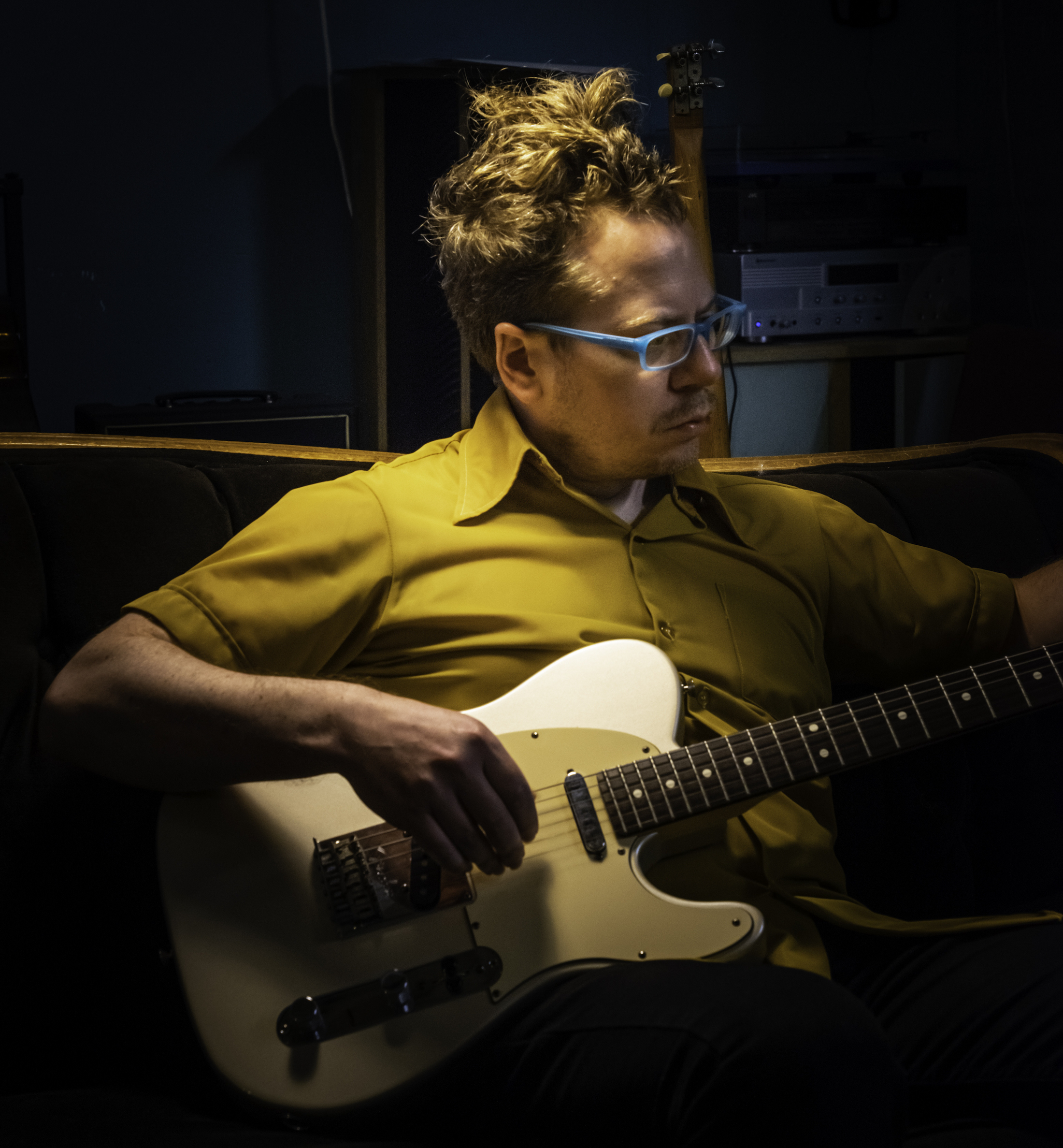 "Out of Doors" reflects on that creative process. "It's about getting dirt under your nails, struggling, searching, and eventually finding the inspiration to drive creative impulses."
"I carried the song around in my pocket for a couple years until I formed the band that ultimately helped me fully realize it. It was apparent to me after the first rehearsal that I had something special. It clicked. With the
perfect combination of musicians the song just bloomed," Straw recalls. "I wanted the chorus to feel like a huge wave of intensity and for the verses to sit back and slowly unfold. I feel like we captured that by paying close attention to dynamics and flow. The words were a ton of work. I wanted the lyrics to emote the way the performance does. the words build along with the music and that was intentional. It was important to me that the music and words sit at the same table."
Working with director Ryan Girard, Straw cultivated the music video from a blank slate, with the story developing organically during shooting. "I intentionally didn't want to put a storyboard together so we wouldn't be locked into any formulaic approach," Straw says. "It's an abstract window into my creative mind."
After years of his fans wondering "When will Brian Straw finish his record?," Baby Stars/Dead Languages is a victory lap, every bit as grand, detailed, and generous as expected. The album introduces Straw's deft compositional abilities and ambitious scope to a new audience while giving his long-time fans from his local scene the music they've been waiting for. Recorded in his own studio/gallery space, Survival Kit, it features several notable Cleveland-based musicians such as Bill Lestock, Nick Cross, Tony Cross, Mike Tolan, Rob Kovacs, Dan Price, and Emily Keener, many of whom will be joining Straw for a string of upcoming shows. The title symbolizes the beginning and end of a cycle, both ruminating on the difficult time he spent at rock bottom and celebrating finding his way back into the light.
"An audible adventure... Emotionally charged [and] incredibly thought provoking." - Imperfect Fifth
"Heartland folk-rock... [that] evokes Bruce Springsteen at his wild-hearted best." - Glide Magazine
Baby Stars/Dead Languages will be out everywhere on January 21, 2022.