Summerfest in Milwaukee is a Disneyland for the music lover. Celebrating its 55th anniversary, the lineup boasted impressive acts over 3 weekends on 7 lakeside stages. Attempting to avoid the Chicago traffic, scooting up to Milwaukee on Friday 6/30/23 was a breeze if I left south of Chicagoland at 1:30 pm. Darting in and out of construction zones and weekend warriors rushing to get out of the city, once parking was achieved, I was in through the pearly gates by 5 pm. Hallelujah! Let the choirs sing!
Phun: a Tribute to Phish, finished before I could get to the Miller Lite Oasis. I just missed 'em! No worries, there was plenty more available to occupy my time. There were pretzels, sausages, and oh my! There were plenty of cheeses to choose from. Shopping, attractions, and a sky ride to take in the whole spectacle and I still didn't see it all in my spare hours until showtime. The BMO Pavilion hosted Earth Wind & Fire, their timeless music transcended the generations. The highlight of the evening was Odesza who began shortly after EW&F at the American Family Insurance Amphitheatre.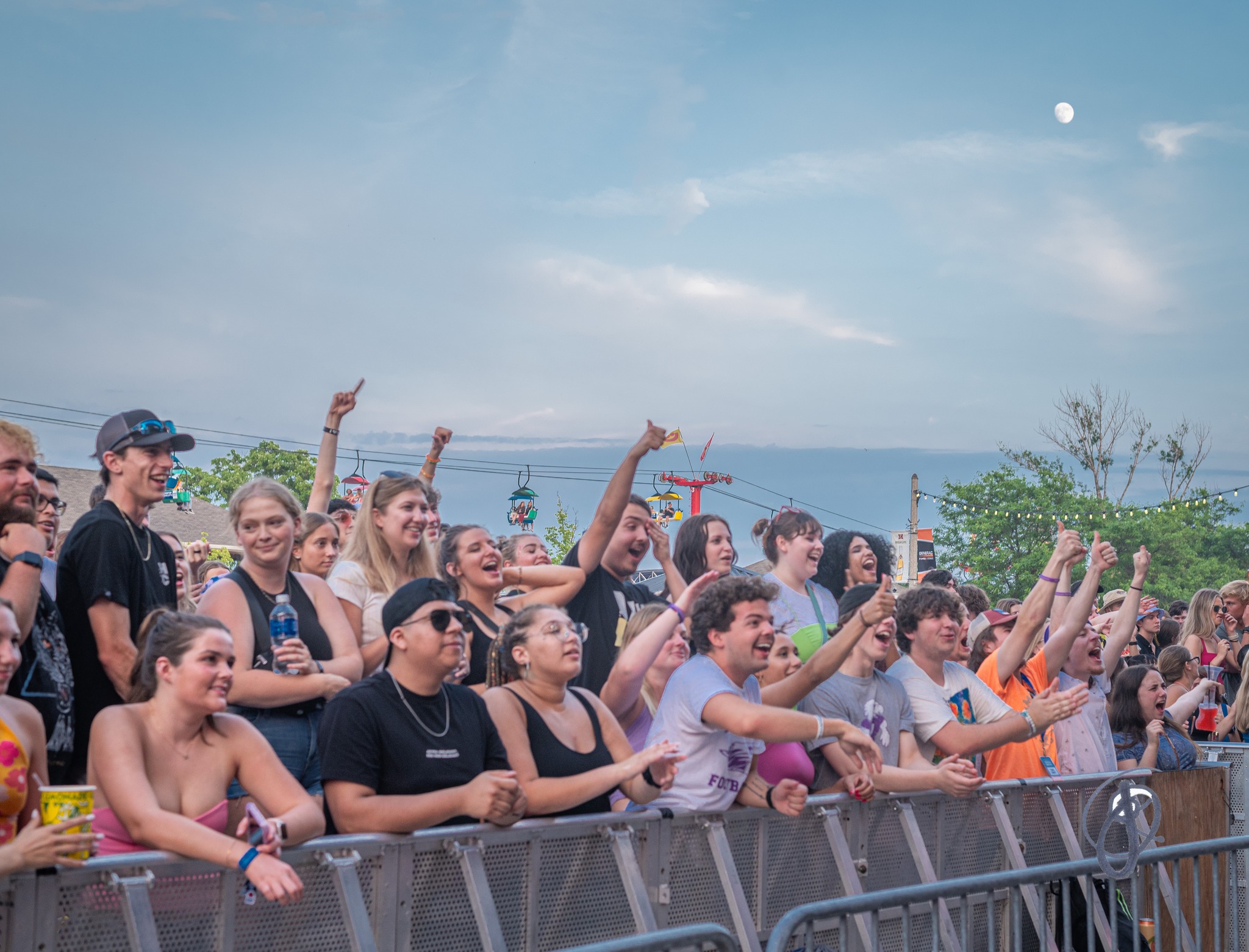 The price of admission to Summerfest includes all stages except the American Family Insurance Amphitheatre. No special titles were necessary for the 20-odd bands going on but the perquisite to Odesza meant that I hightailed it over to the amphitheater to get my spot. Ticketmaster at large, there were shuffles to get tickets transferred and difficulties as Ticketmaster is well known for.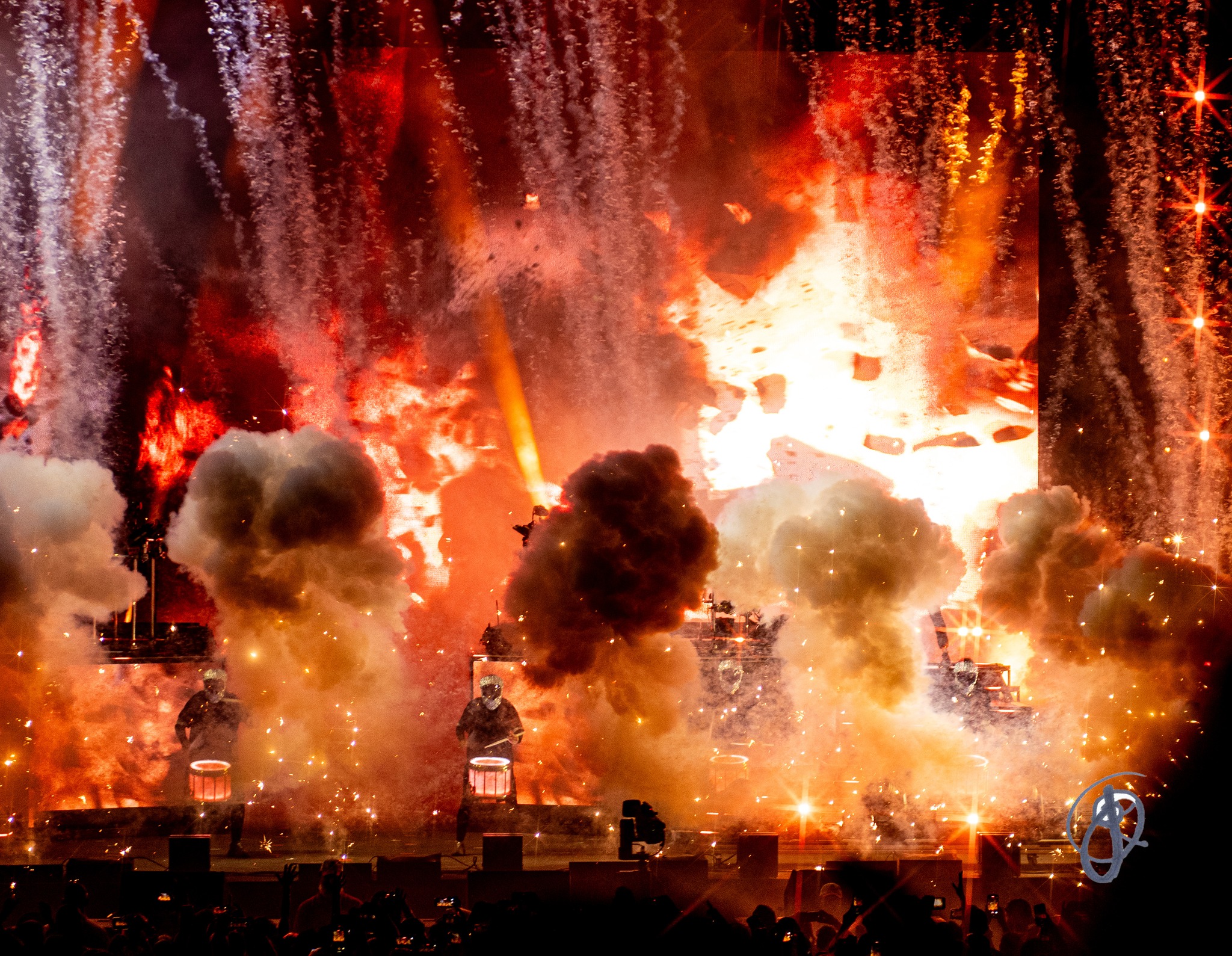 "Behind the Sun" opened up the absolute experience of Odesza. This rendition, this version of you, was looking at things as they really are, seeing within yourself and allowing introspection and self-discovery. If you like Beats Antique or Meute, maybe even Pretty Lights, you know the vibe Odesza brings. As Odesza kicked off from there to "All You Need," the pyrotechnic display exceeded all expectations. It was a show of sparkle and glitter that prompted profound contemplation about the direction of life itself. Amidst the vibrant and diverse atmosphere of Summerfest, "Love Letter" reminded the audience that the human heart is an indomitable spirit that can not be broken.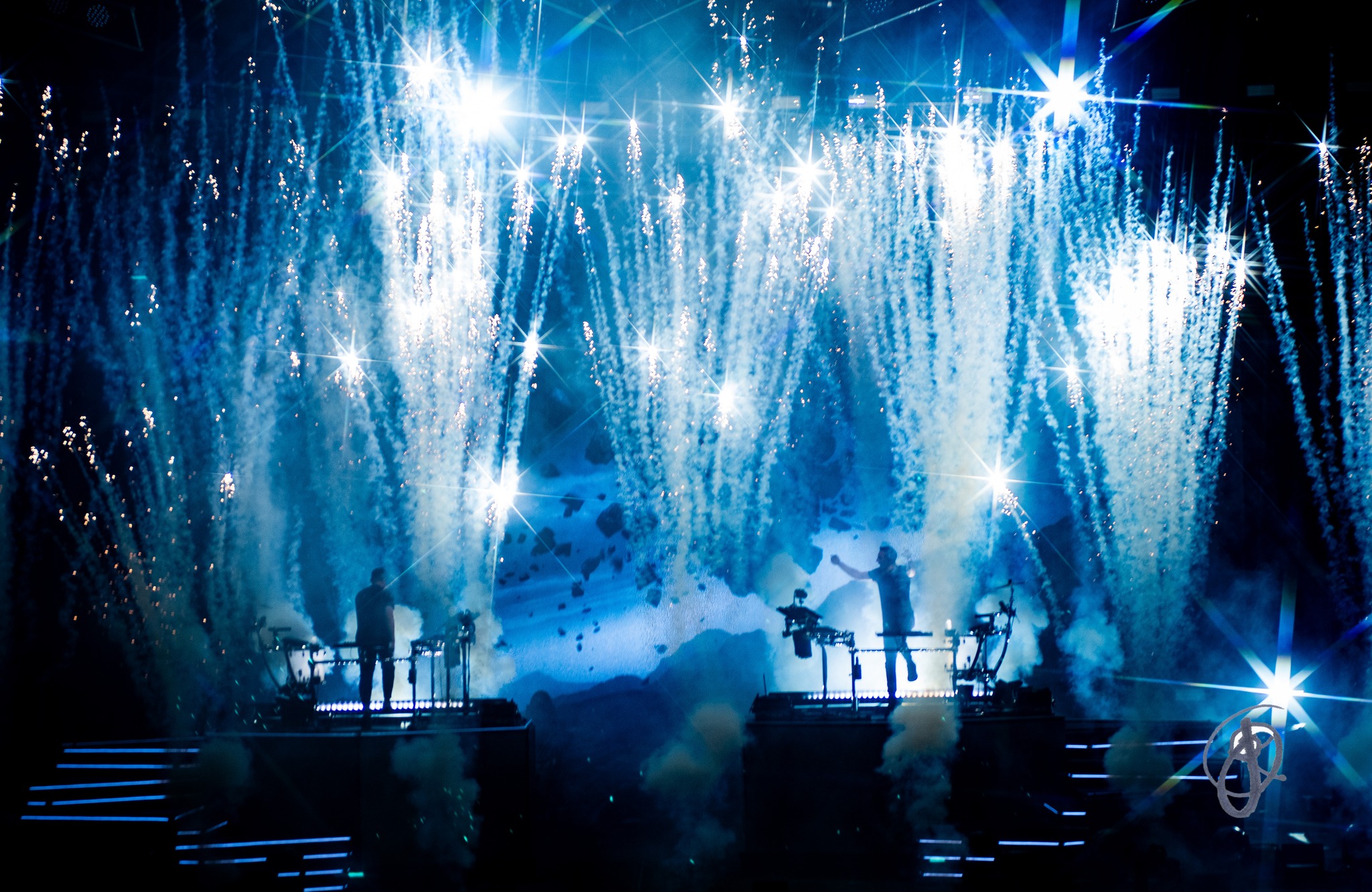 By the time Odesza moved into "Say My Name," delusions of grandeur took hold and all bets were off. With 55 years of history behind it, Summerfest had my mind reeling with all the memories of the past. These lakeside stages hold a special place in my heart, including Stone Temple Piolots in 1994. That seems like a time from long before the internet and possibly prehistoric in those terms but the music remains the same. Nobody knows it better than the girl in the corner with the scarlet letter.
In total disbelief, at this level of a festival, it seemed the prices were still from the 90s. A 16 oz can of Miller Lite was $9, ah there we go. Back to today, a Vizzy pineapple mango seltzer was $11. A bottle of water was "reasonable" at $5.25. Crazy as it may be, that is reasonable in today's inflated festival world.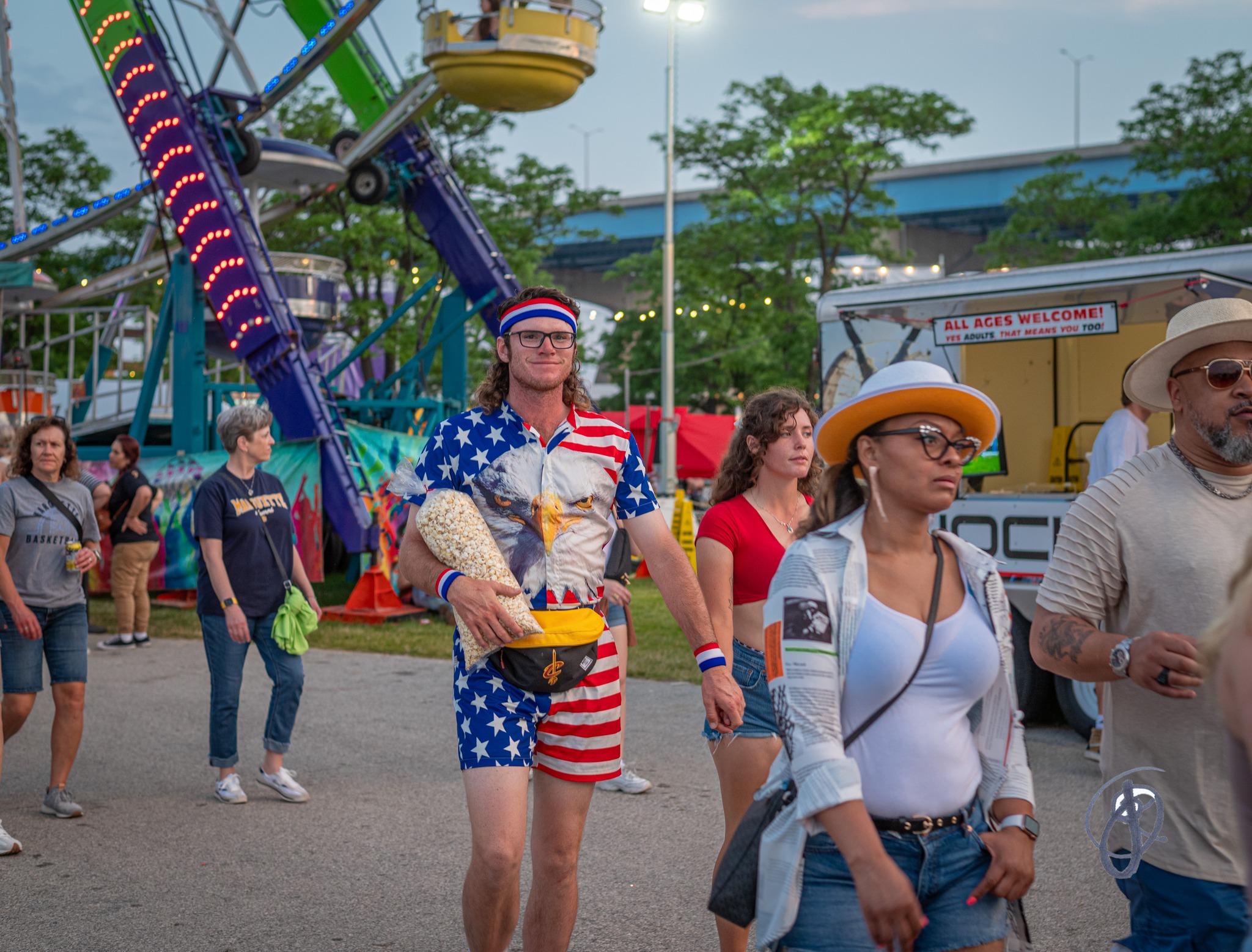 The almost full moon cleared the clouds as the seas of Bucks tee shirts and beautiful beer bellies allured my eyes lakeside. Cheese beckoned me with the allure of a much healthier choice than heroin. One gal was clearly having a good time, "I really want vodka. Can we get a vodka there?" Yes. That was an option for her. It was a Friday made for chilling out and savoring sausages.
Summerfest had all the bases covered. Ladies danced on the tables as I approached JRAD, Joe Russo's Almost Dead. It was a harmonious view of Doc Martens, cowboy boots, flat brim hats, and stetsons all merged together in the sea of love this evening lakeside in Milwaukee. Scott Metzger was shredding coyly until he stepped up to the microphone growling out "New Minglewood Blues." Marco Benevento showed his skills on the baby grand as the crowd slow danced to "He's Gone." Tom Hamilton's virtuosic noodling transported us all to space but then the bliss got weird.
Keep it weird!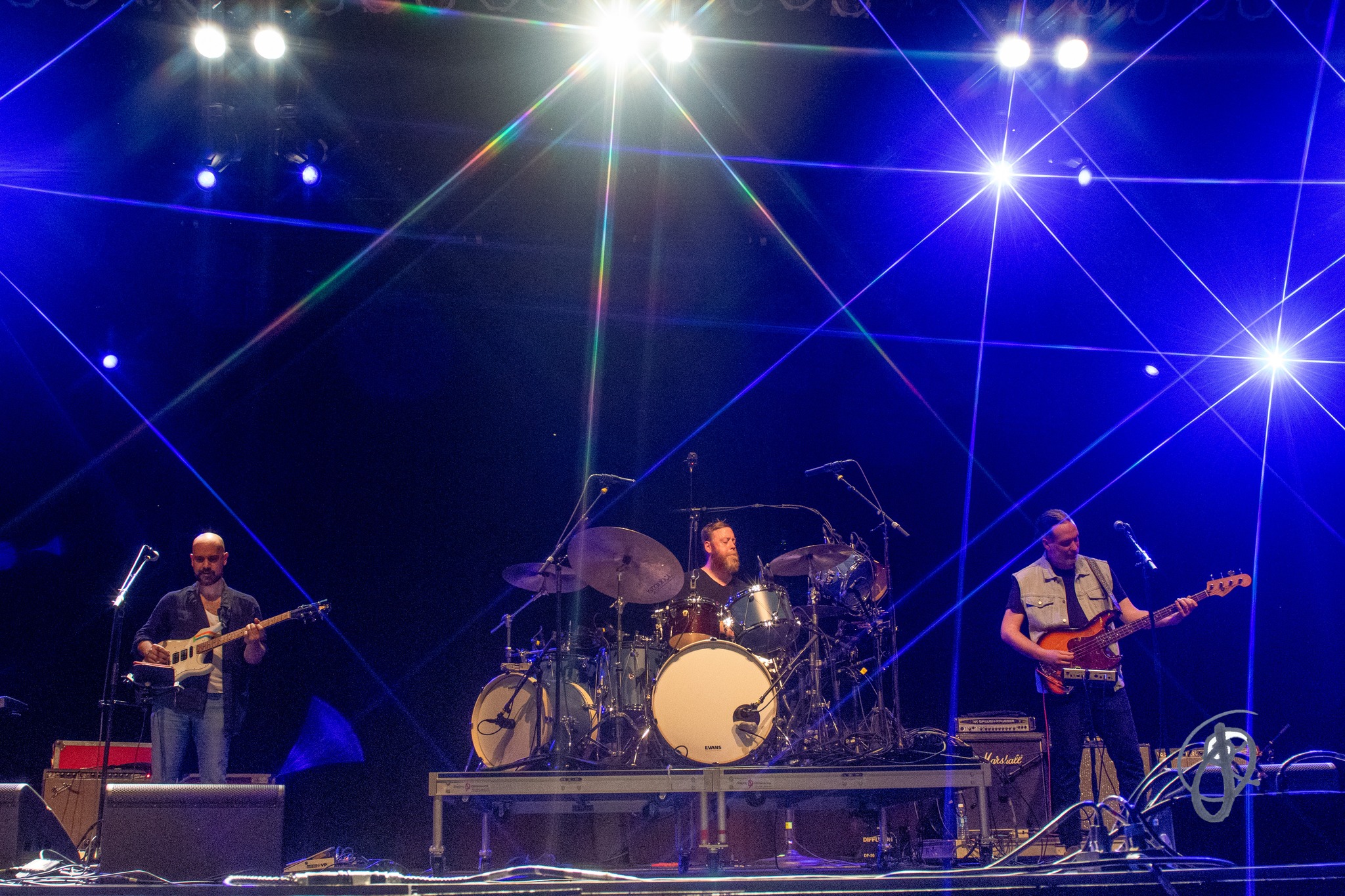 The scorching heat threatened to knock down the Deadheads if JRAD hadn't taken the tempo down to suit their Summerfest calisthenics. He's Gone will keep the heart rate active without totally stopping the music. This ain't Dead & Co! JRAD jumped back into it with "Playing in the Band." The ethereal glow from the moon highlighted Jon Shaw on bass as Marco transitioned from baby grand to avant-guard weirdo Moog sounds.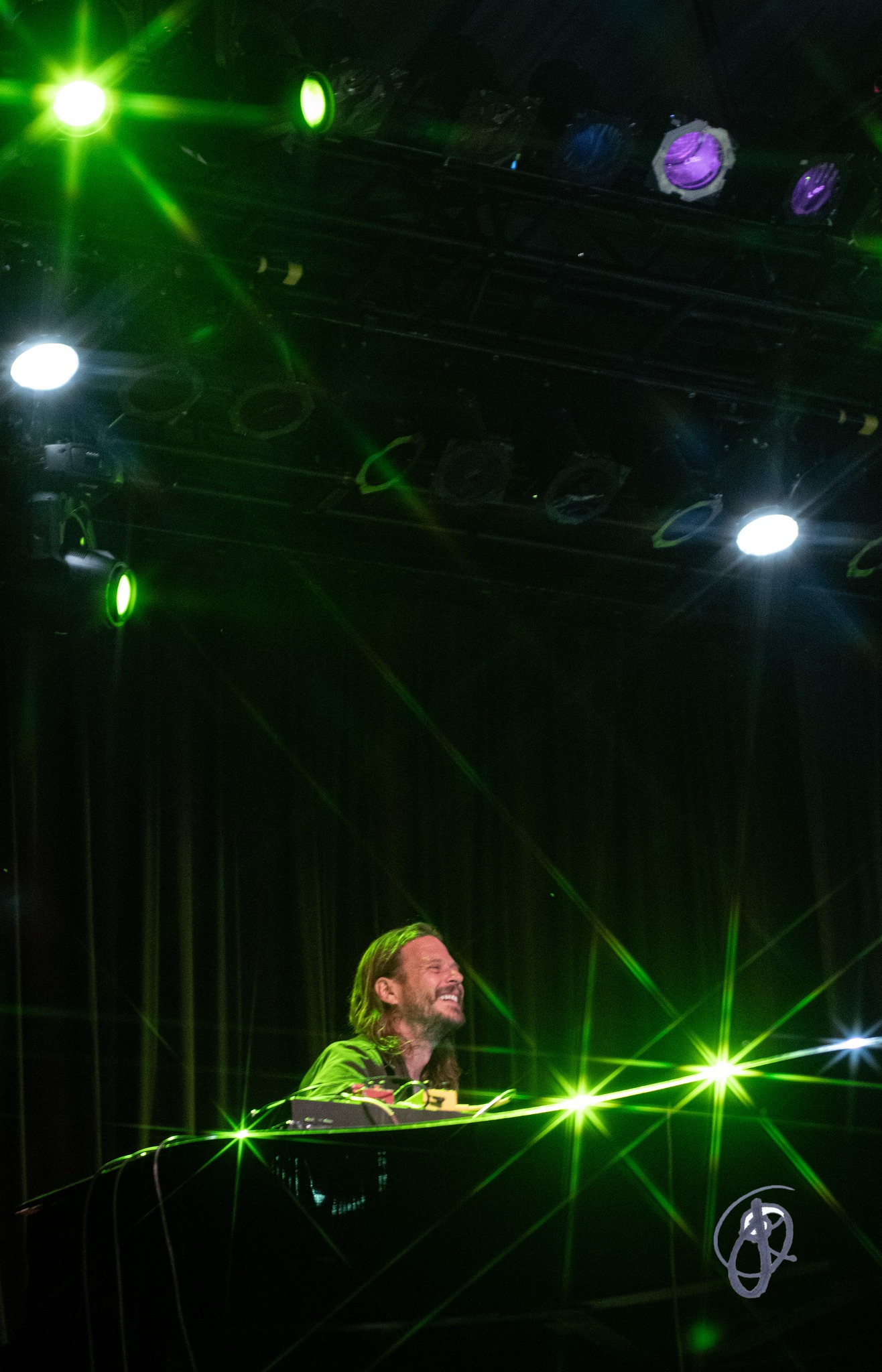 He was dialing the knobs of my brain, partially melted from Odesza.
Thankfully Joe Russo, the timekeeper extraordinaire, took control. He never let control go but in that moment, it was evident that we all needed a leader and that leader was Joe Russo. He organized and synchronized as he took the helm of the ship playfully teasing "Rift" from Phish. They dove into "Cumberland Blues" as if flying from the coal mines of Muscle Shoals to the French Quarter of Louisiana. Tom Hamilton and Joe Russo were cool as cucumbers exchanging playful banter from the drum riser. Marco Benevento swung effortlessly from boogie-woogie to ragtime and each member found their groove building into the chorus. "I can't work here no more!" It was a higher pitch and a faster tempo and the transcendence had the crowd shaking them bones like Grateful Dead music should.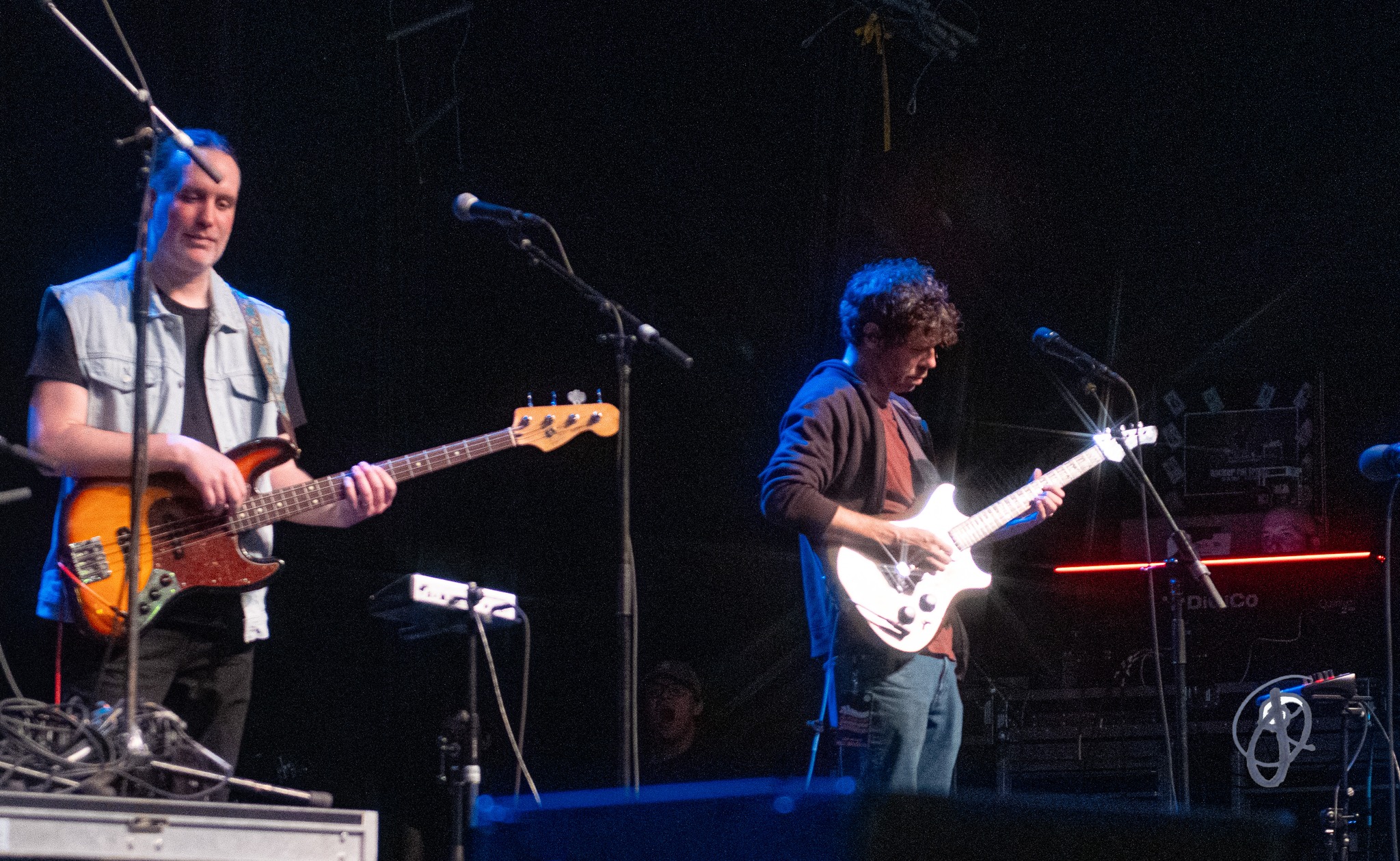 Earth Wind & Fire must have let out because it was at this point that the crowd swelled with soul. Joe Russo took that peak moment to introduce the band "We are Almost Dead" Joe Russo had captivated us with definitely Dead music. That may have been the only time he took a break from drumming like a machine. Last I checked, the human body is still the perfect machine and Joe Russo exemplifies that 100%. The stage lit up and "Not Fade Away" led the evening to its encore. It was over by 11:58 and we knew when the Talking Heads came on the overhead speakers that there would be no official encore.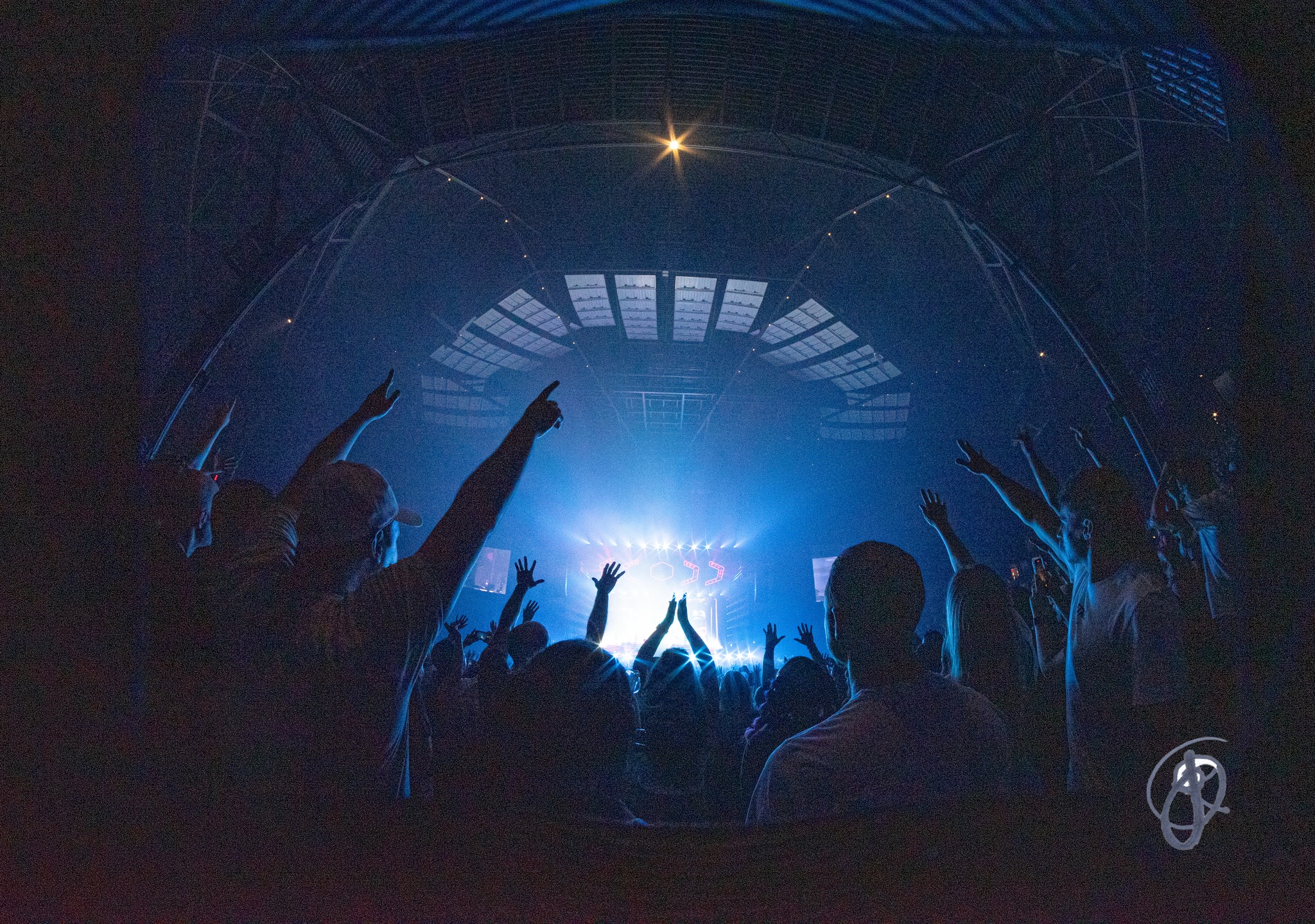 Check out more PHOTOS from Friday 6/30/23 at Summerfest in Milwaukee, WI