It was splendor on the mountain on September 8, when local musician Bob Weir offered a set of his own and appeared for onstage musical cameos with Grace Potter as well as headliner Herbie Hancock at the fourth annual Sound Summit, atop Mt. Tamalpais in Marin County, California. The eight-hour affair at the 4,000-capacity Mountain Theatre included an unusually diverse set of acts, from an acoustic duo to contemporary R&B, alt-country, Grateful Dead music, rock, and open-ended jazz.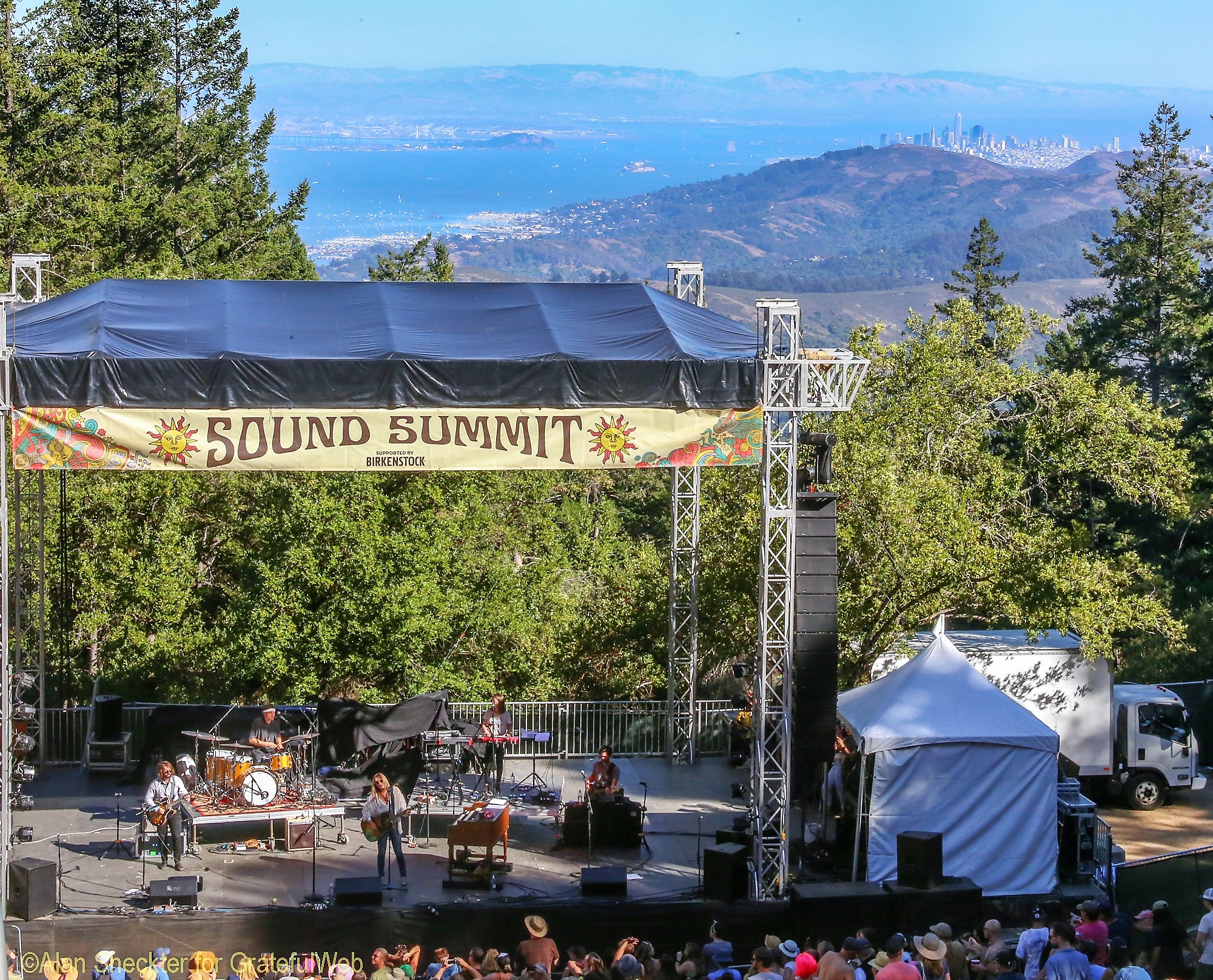 Attendees who rolled up the steep, switchback-filled Panoramic Highway and Ridgecrest Boulevard from Mill Valley below were greeted with breathtaking views, brilliant sunshine, and a whole host of musicians who were all there in support of Mt. Tamalpais State Park as coordinated by the Roots & Branches Conservancy. Numbers for this year's daylong festival are not yet calculated, but the Conservancy raised, via Sound Summit, a total of $175,000 in 2015-2017.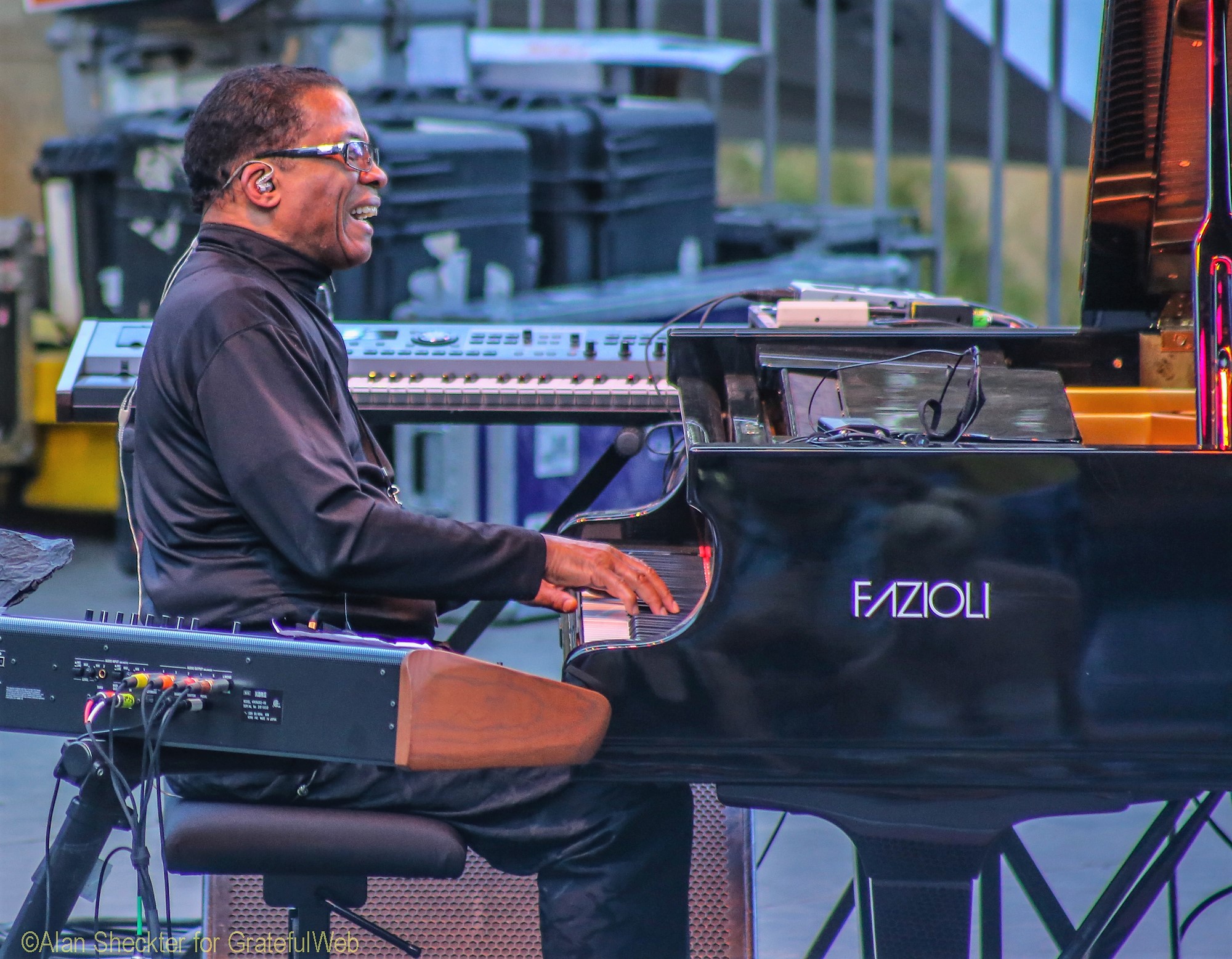 Herbie Hancock, an emissary of experimental jazz-funk keyboardist for the past 50-plus years, was part of Miles Davis' band in the early 1960s. The 14-time Grammy Award winner "is arguably the most influential practitioner of modern jazz piano since Thelonious Monk," according to National Public Radio's "Jazz Profiles" show.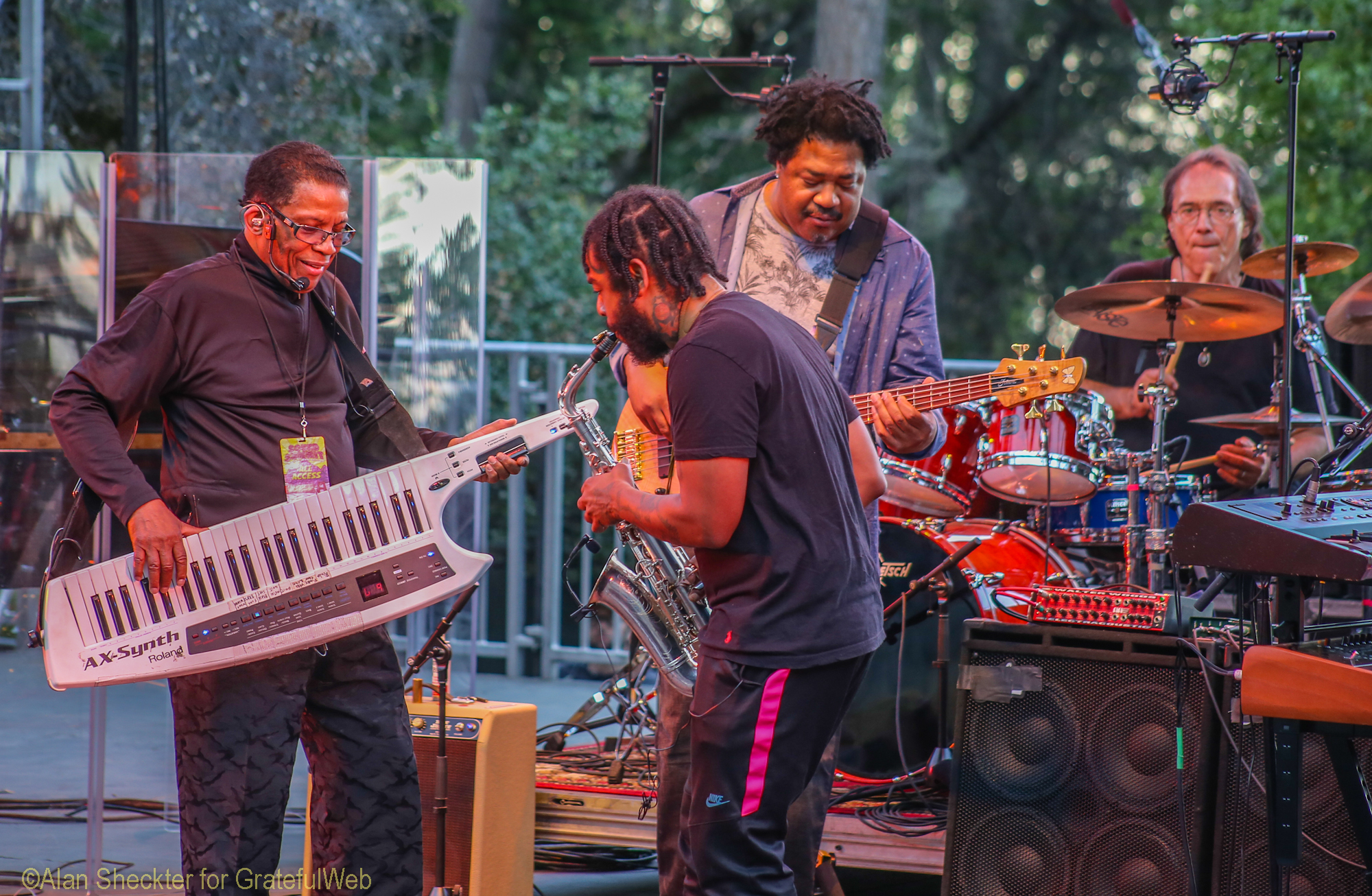 Now 78, Hancock led a powerful four-piece combo in a sequence of sophisticated compositions. Each of the quartet's players shined bright and were given the room to do so. Hancock commanded on a Fazioli grand piano and Kronos keyboards. Bass player James Genus, he of current "Saturday Night Live" band fame, delivered several funk 'n' jazz lead passages. Terrace Martin, who has produced records for countless stars, including Kendrick Lamar's 2017 project, "Damn," was significant to the Hancock band sound, on saxophone, keyboards, and vocoder, a kind of a talking synthesizer. And drummer Vinnie Colaiuta, whose stage and studio work has found him working alongside such varied artists as Frank Zappa, Sting, and Joni Mitchell, was a fine backbone to the open-ended melodious proceedings.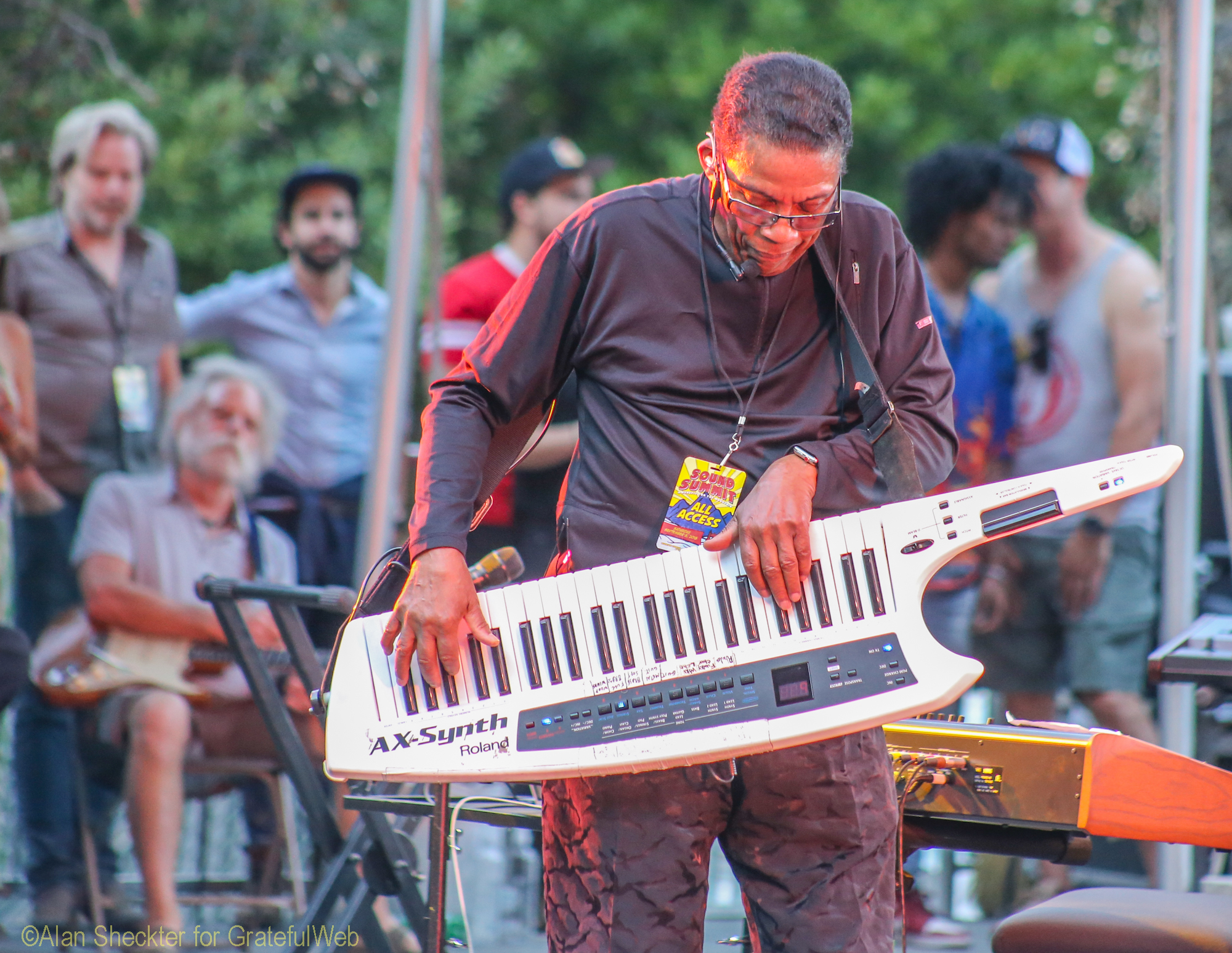 Among the brilliant, colorful music that Hancock painted was "Actual Proof" and the opener, "Overture," the latter of which was an innovative string of mind-altering, haunting yet beautiful passages that could've been a soundtrack to a mystery movie. He ended the set with an epic version of the funky "Chameleon."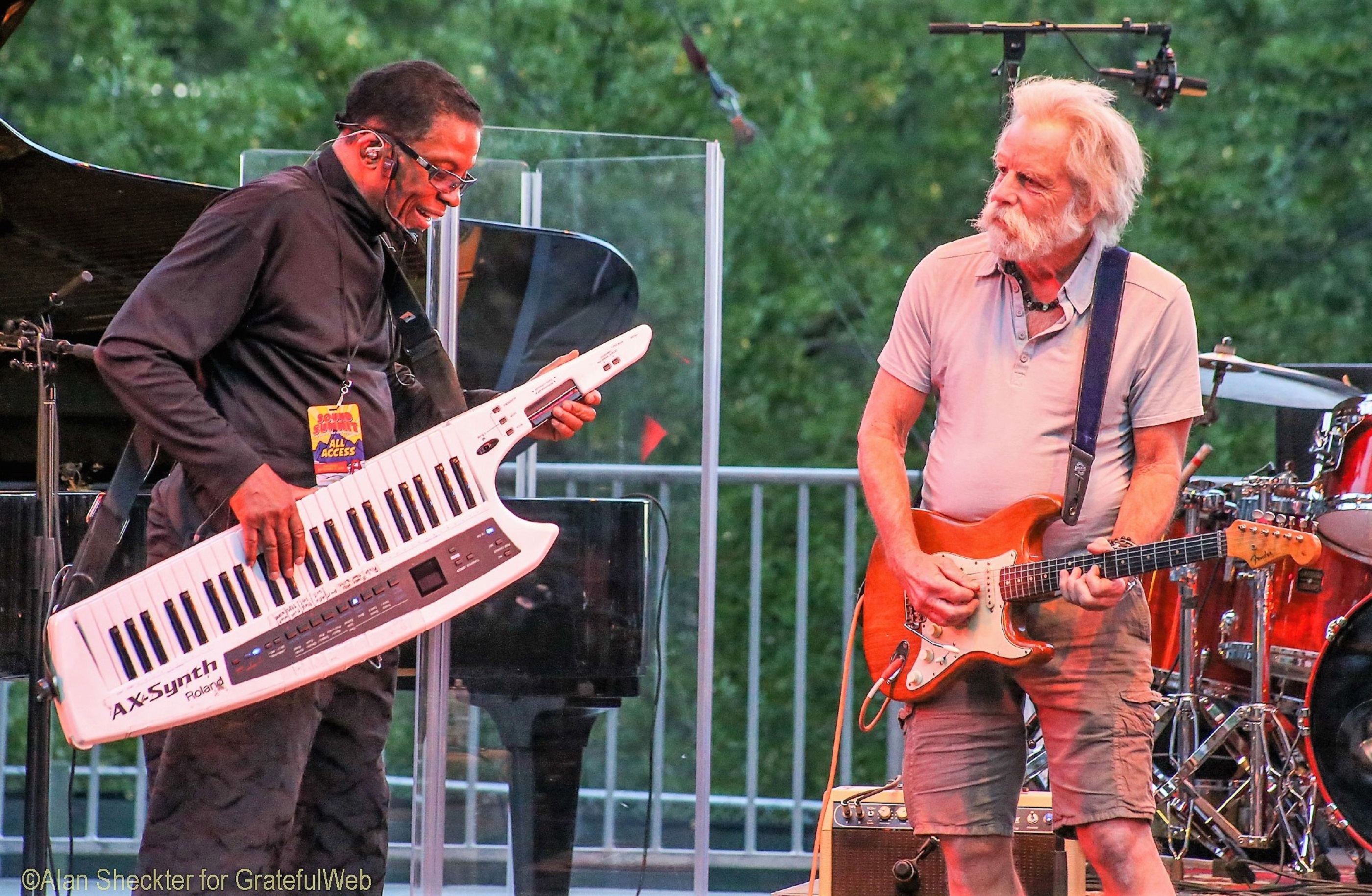 Deadheads were buoyed, as halfway through "Chameleon," Hancock said, "I'm going to bring up a guest; a friend; friendly face; friendly sound; you've heard it – for every night is different, every tune that's done; every time it's new, Bob Weir!" Weir did a fine job adding prominent and meaningful twangy guitar chops on the frenetic "Chameleon," which ended the set. With Hancock, by then out front playing his shoulder synth "keytar," he and Weir made an unlikely featured duo.  Weir took the occasion seriously, delivering serious musical statements as he listened, and then immersed himself in the jazz-band's sound.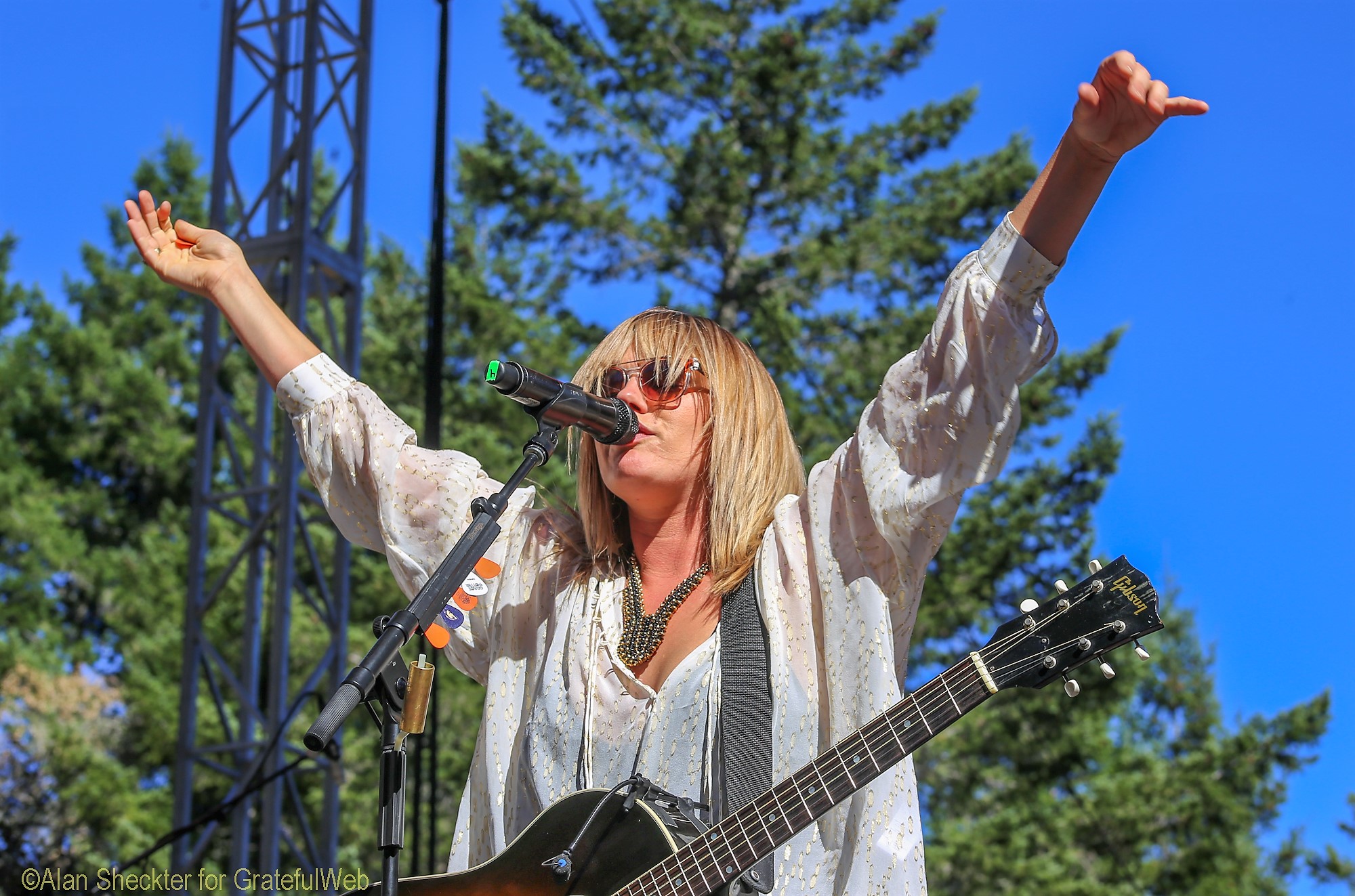 Grace Potter and her band were the penultimate act on this day, and their impressive collective musical output, a compelling mix of rock, blues, and country matched Potter's exuberance, confidence, and captivating energy. Equally enthralling on voice, guitar and keyboards, Potter began with the sultry "Medicine" – enticing the crowd with the oft-repeated lyric, "I got the medicine that everybody wants." Her set included "Empty Heart," "Ah Mary," "Instigators," "Nothing But the Water," "The Lion The Beast The Beat," "Paris (Ooh La La)," and a powerful piece of Aretha Franklin's "Rock Steady."  At one point, Potter stopped and said, "Everybody told me that when I get here <onstage> to turn around." She paused to look behind her at the San Francisco Bay and skyline and said, simply, "Holy shit!" She then talked about what a splendor it would be to be at such a precipice in the middle of the night and look at the sky before starting into "Stars."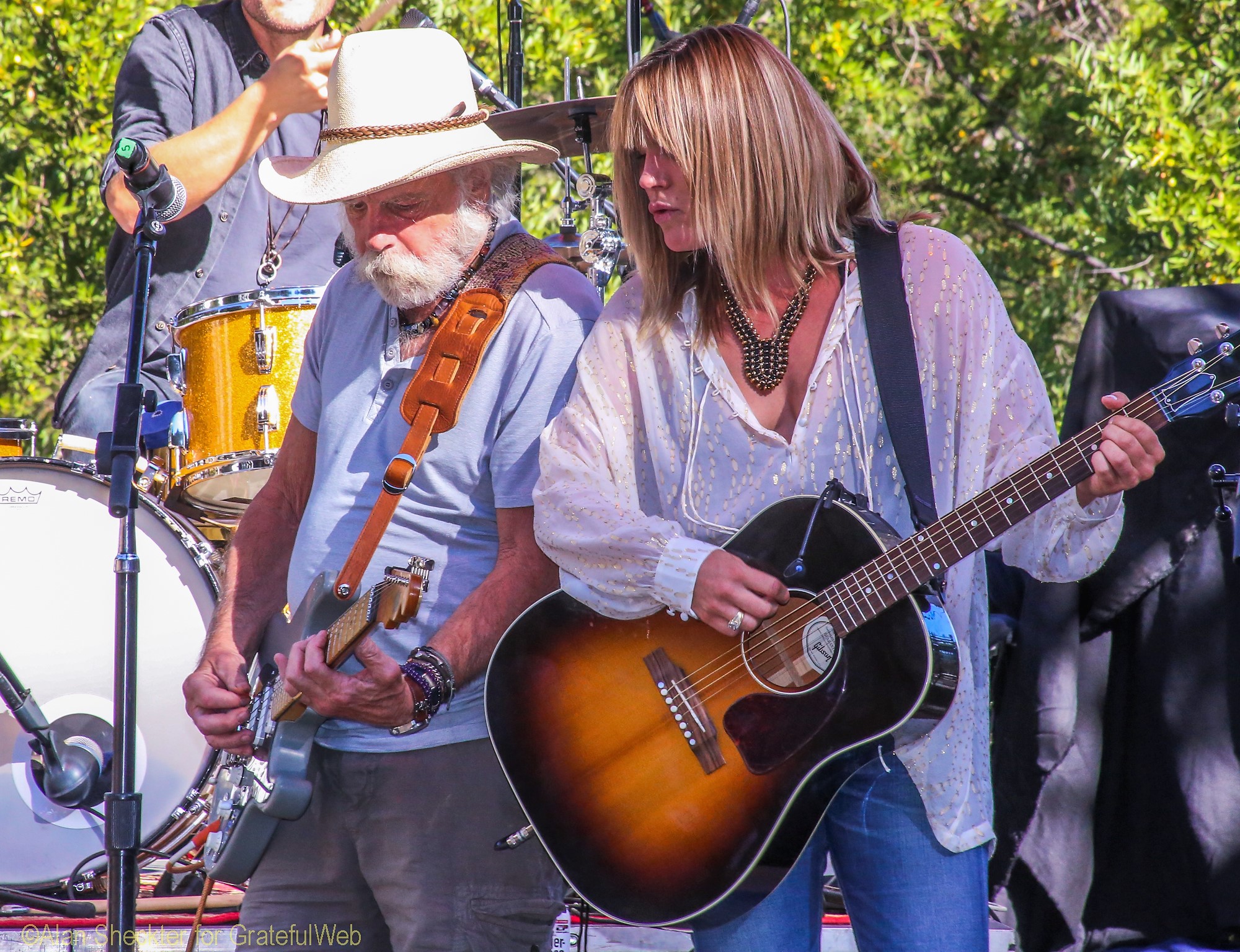 In the middle of the set, Potter invited Weir onstage for a duet on The Grateful Dead's timeless "Friend of the Devil." While the backing back laid down a fine, country-tinged arrangement, Weir did work on acoustic guitar and voice, while Potter beamed while singing and playing an acoustic guitar. Interestingly, the duo's 2015 performance of the same song at the Dear Jerry concert in Maryland appears on "The Music Of Jerry Garcia," project, on which Potter accompanies Weir on a Wurlitzer organ. Goes to show, good musicians are willing to take a chance and try something new. It was a heck of a day for Potter, who posted to Facebook later that night, "Here we are playing 'Friend of the Devil' in the glorious sun with Bob Weir; also, my sis delivered her baby boy moments before I hit the stage! Thanks, universe."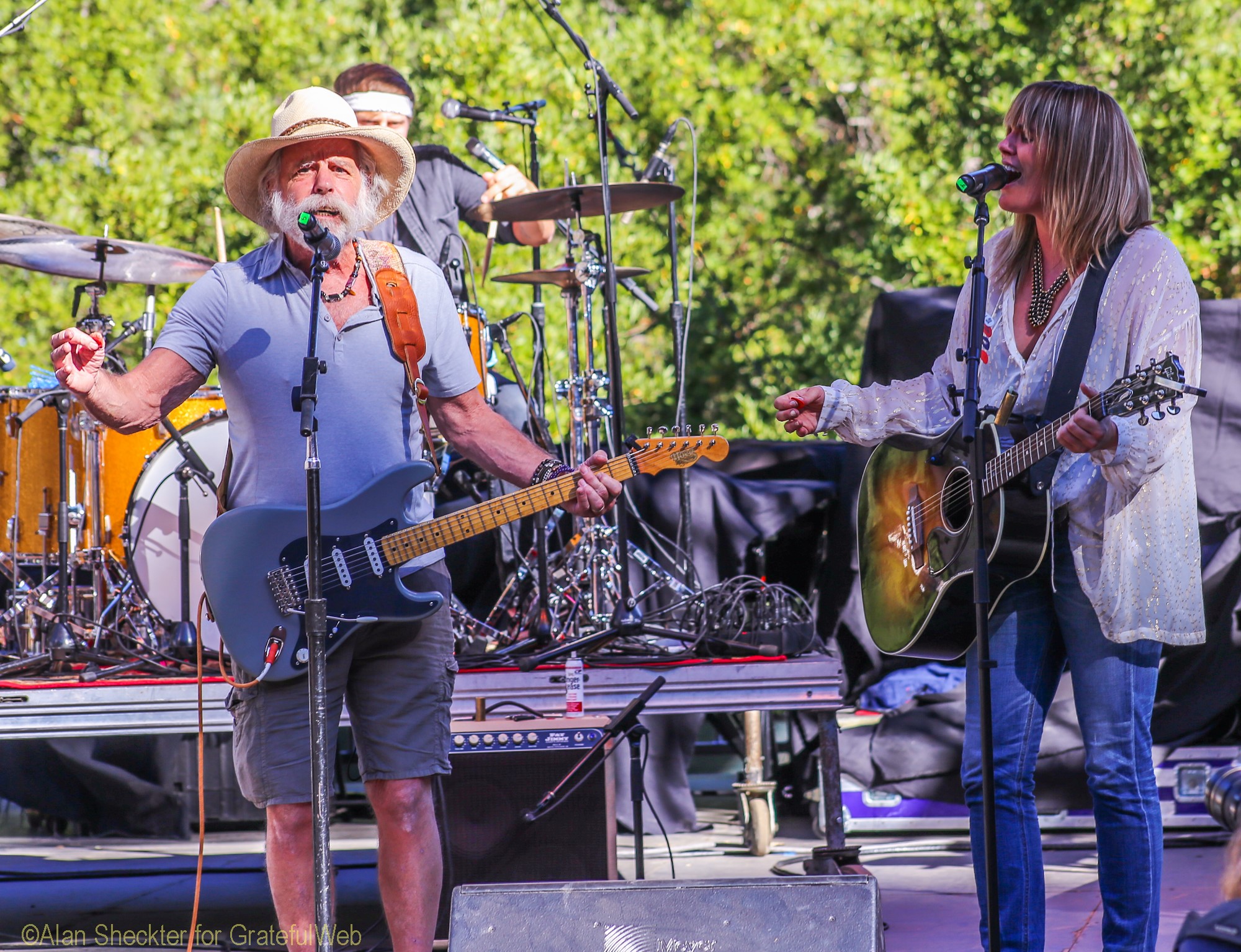 Preceding Potter, Weir, sporting a nice Western hat, laid out a solid set with long-time bass accompanist Robin Sylvester on stand-up bass. The performance was supposed to be a trio, with drummer Jay Lane, as the first (and only?) show by the so-called Bobby & the Chew Toys, a name-play on Weir's band RatDog, which featured Sylvester and Lane. For the body of Weir's set, the drum set remained idle, as Weir explained that Lane was caught in traffic.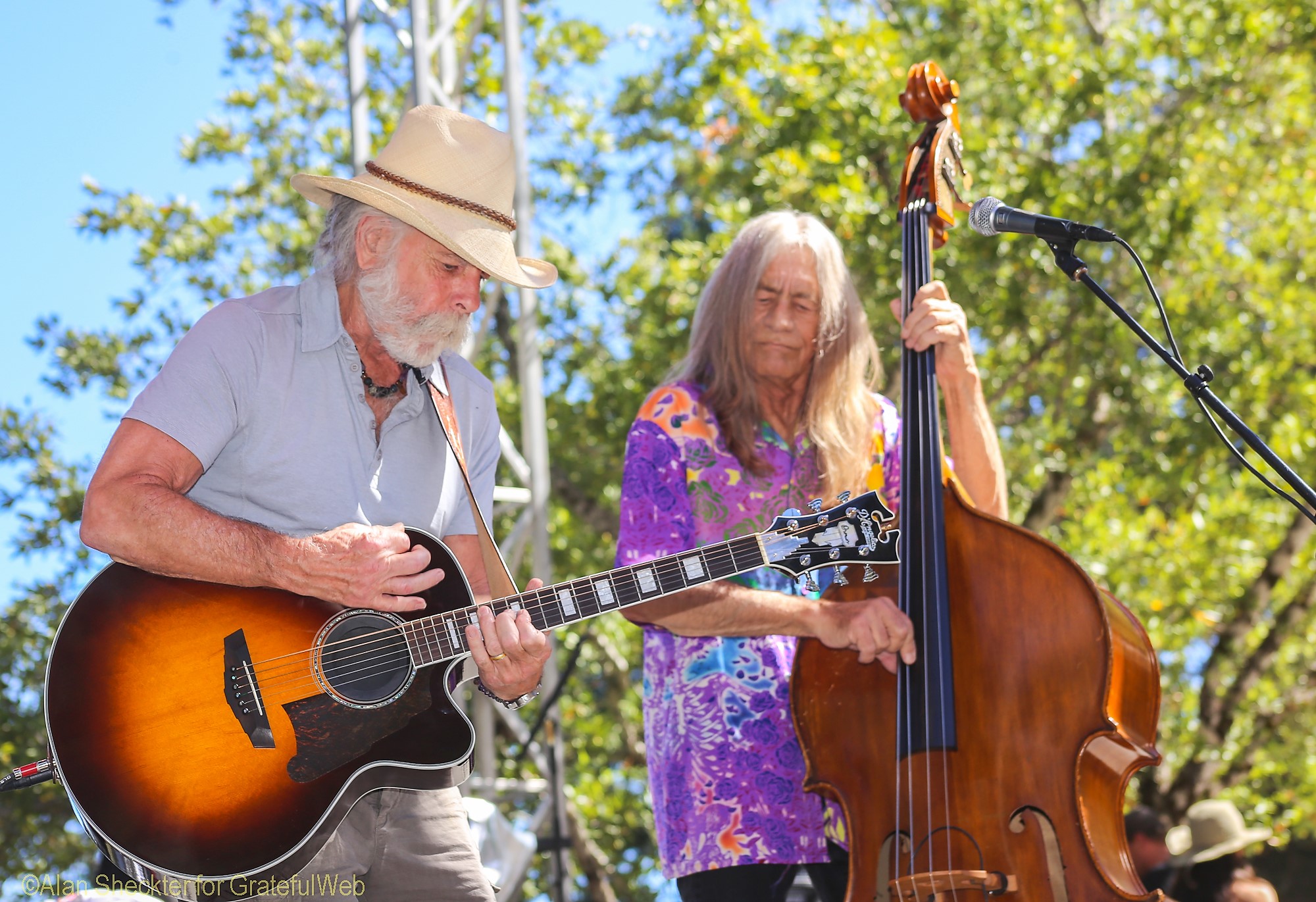 But Weir did just fine, running through a set of Weir standards. The first three, delivered as a solo artist, were Dylan's "When I Paint My Masterpiece," The Grateful Dead's "Loose Lucy," and Little Feat's "Easy to Slip." To counter the myriad song requests coming from the crowd, Weir then deadpanned, "We'll get to 'Free Bird,' 'Battle Hymn of the Republic,' and all your favorites." Next, Sylvester was added for offerings of the traditional "Peggy O" (feel free to research the song's origin as "The Bonnie Lass o' Fyvie,") and Weir's recent "Only a River." It can be tempting to take for granted Weir's performances, as Deadheads have heard these songs before, but his guitar prowess has undeniably expanded and improved over the past several years. He was visibly working hard, on several axes, coaxing ever-new tones and intonations from them.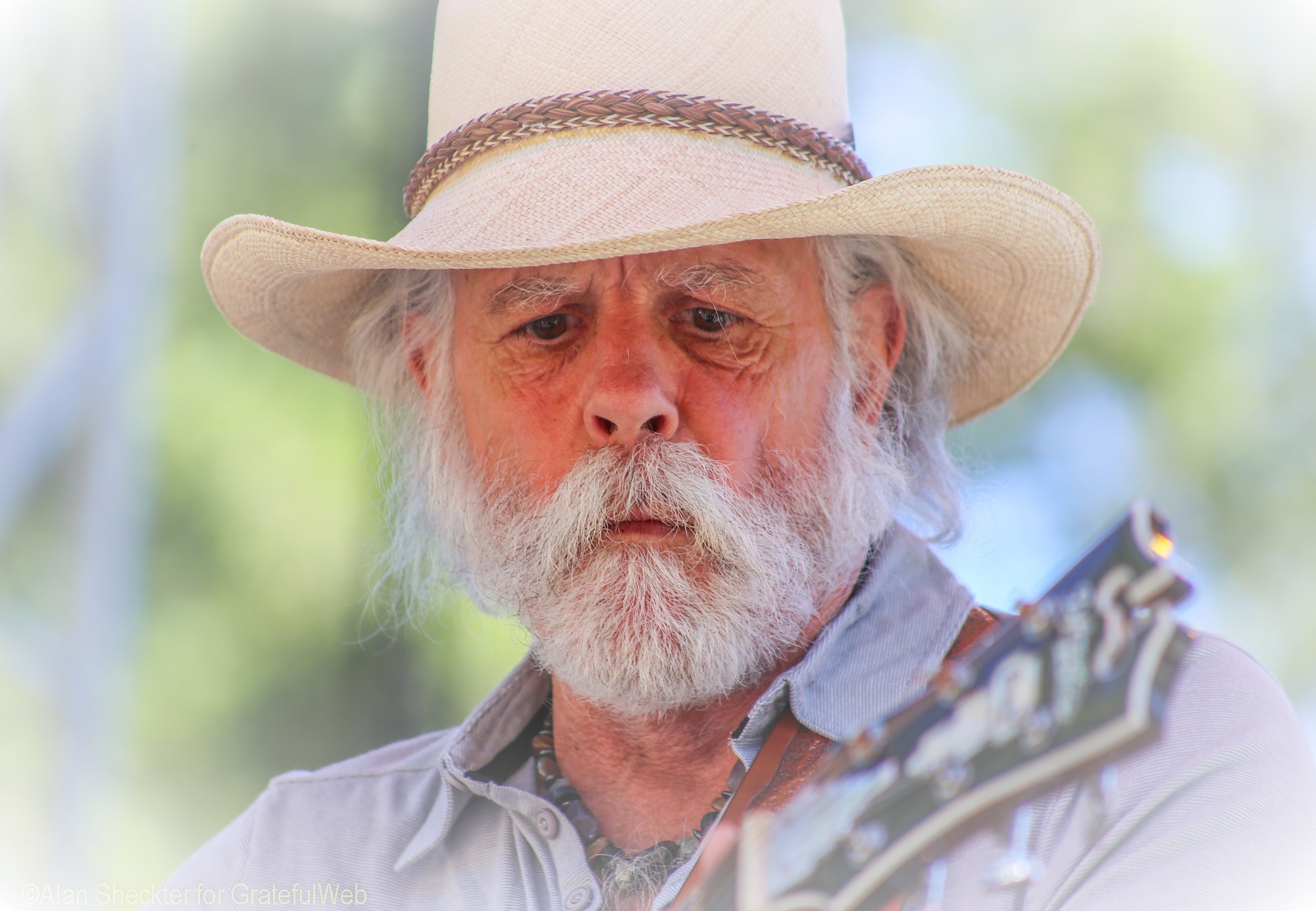 Then, as the duo dug in for "Not Fade Away," a song The Grateful Dead adopted 50 years ago from Buddy Holly, the crowd in the steeply terraced amphitheater watched Lane appear on the scene, sprinting in from stage left, down the long walkway, climbing the steps to the stage, hopping behind the drums and joining right in to boost the song into its proper rock 'n' roll treatment. So, we had about 6 minutes of Bob & the Chew Toys. The friendly local crowd visibly laughed off and enjoyed the whole thing, everyone giving Lane the benefit of the doubt due to his long association with both Weir and the overall Bay Area music scene.
Up and coming alt-country singer/player/songwriter Nikki Lane and her band (lead guitar, pedal steel guitar, keyboards, bass, and drums) preceded Weir's set. Wearing a vintage Grateful Dead T-shirt given to her by Sirius/XM Radio's Rob Bleetsein before the show, and strumming an acoustic guitar, the affable Lane stated more than once her appreciation at being there. Her set included selections from her 2017 release, "Walk of Shame," including the closer, the crowd-pleasing county-rocker, "Jackpot."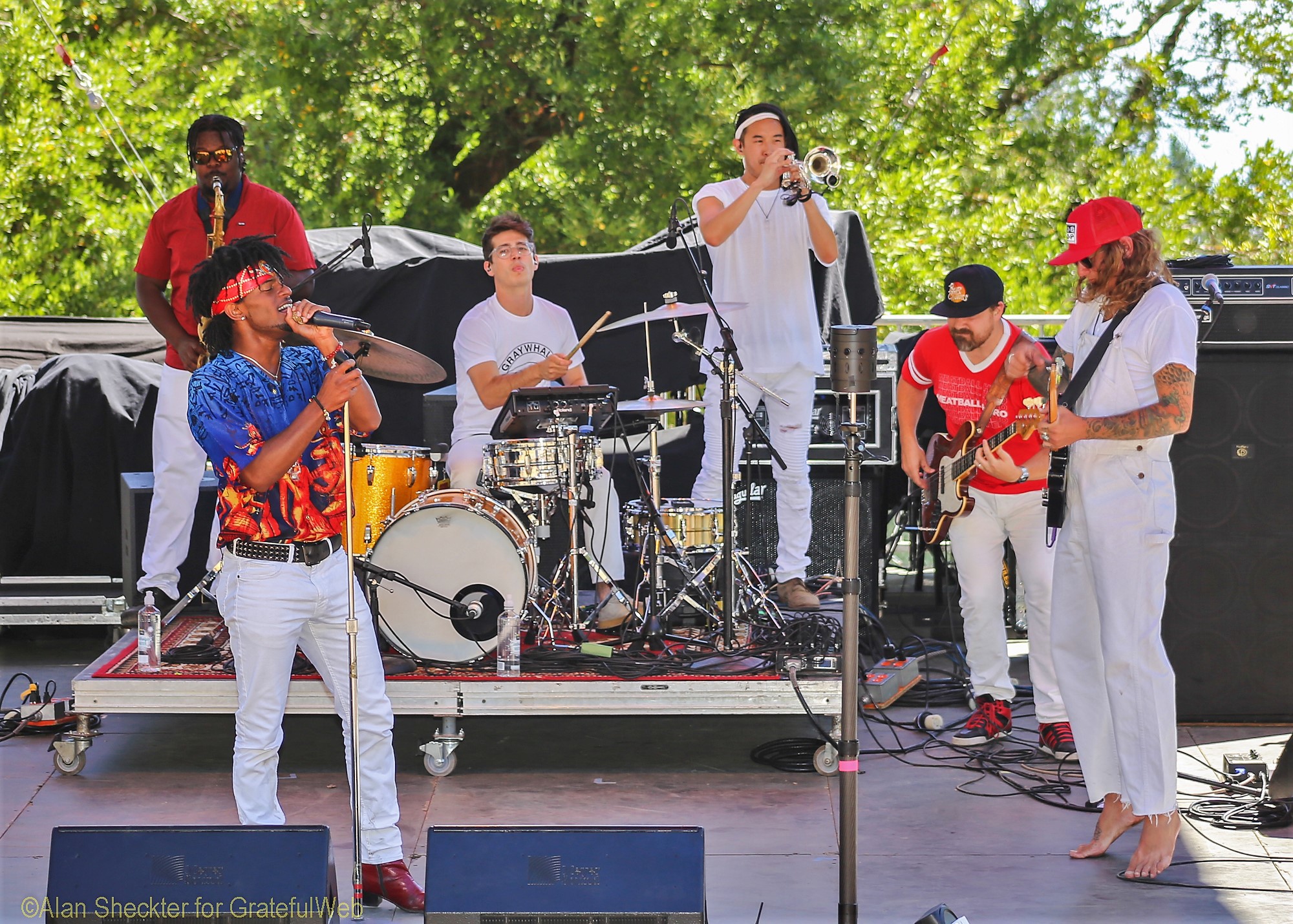 Led by the charismatic and multitalented Ziek McCarter, San Francisco-based Con Brio appeared onstage at noon. The band of seven, including a fine saxophone/trumpet horn section, made lots of new fans with their energetic mix of soul, funk, and jam-rock. With a little bit of James Brown and a little bit of Sly Stone in his DNA, McCarter turned a lot of heads and seemingly created a lot of new fans.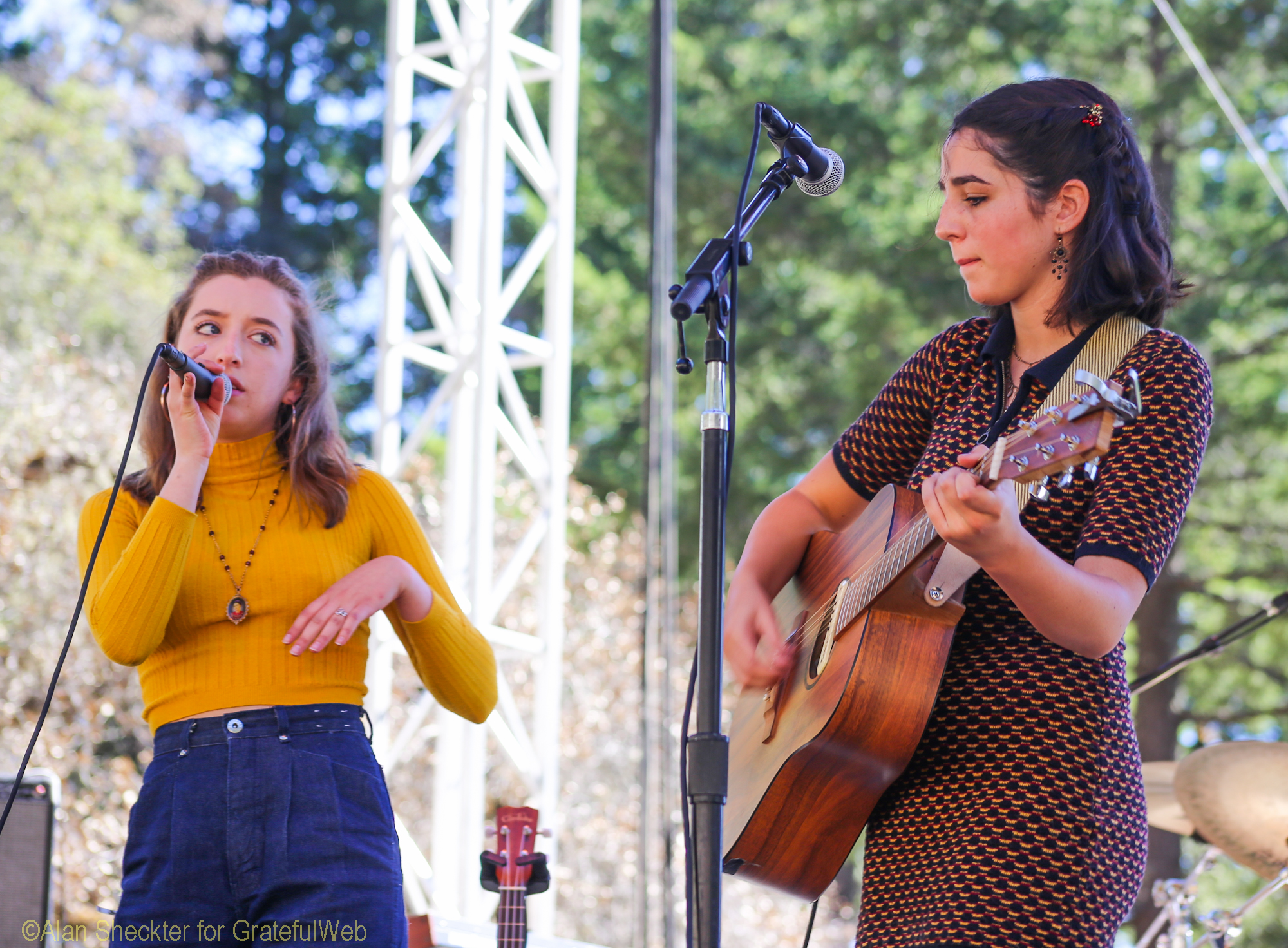 Opening the proceedings was a pleasant set by Meels, aka Amelia Einhorn, a local female high school senior indie-pop singer/songwriter who strummed acoustic guitar and sang, flanked by a bass player. Before, "Time to Rise," Meels said, "This next one is dedicated to victims of gun violence. We really need to make a change."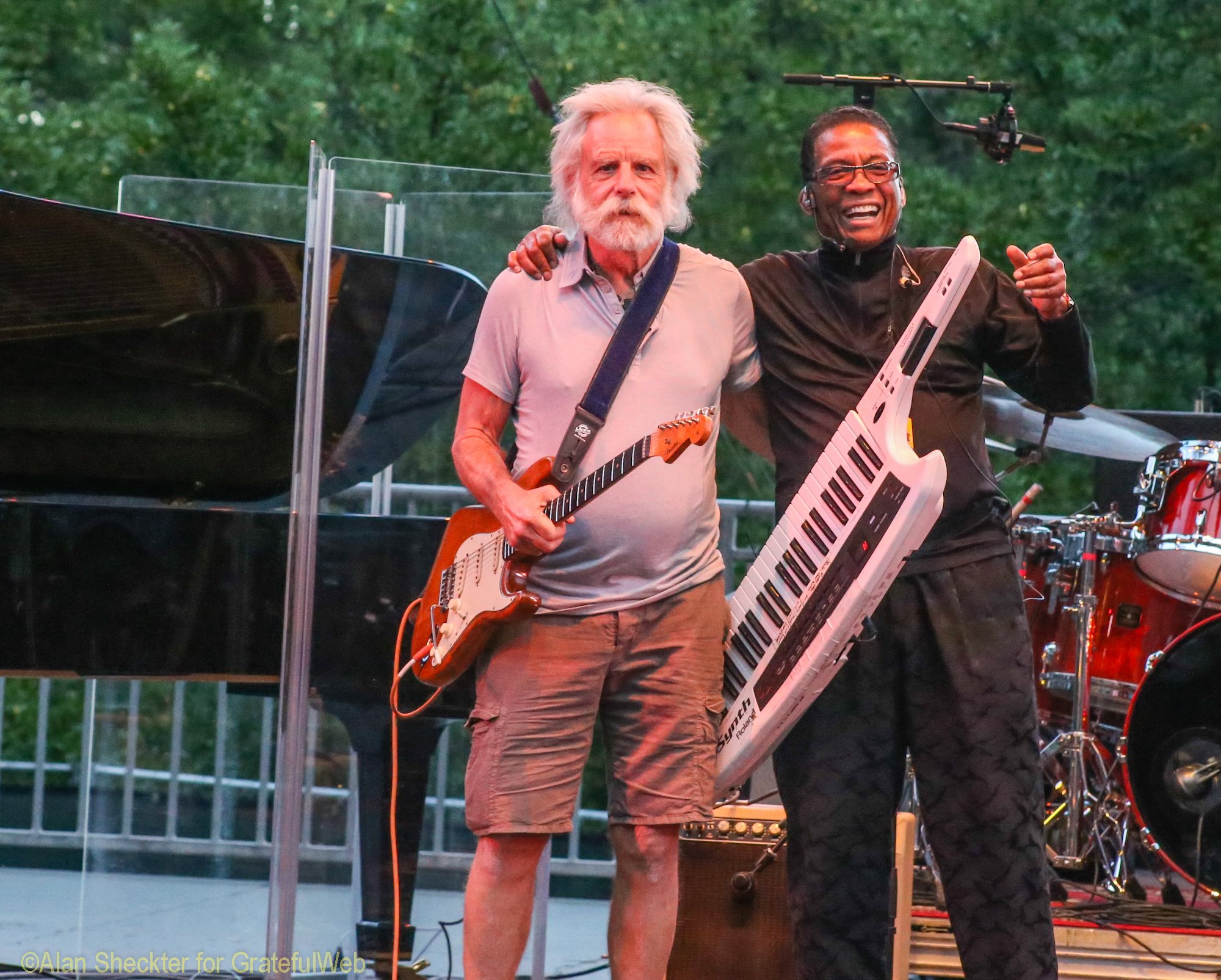 Sound Summit is Roots & Branches flagship project, Roots & Branches' mission, according to its website, "is the conservation of natural resources, both physical and cultural. The broad arc of those efforts ranges from our work on Mount Tam and related environmental and educational projects to the preservation and evolution of artistic, cultural traditions – musical, visual, narrative, and beyond. Wherever possible, we aim to create intersections between the environment, education, and the arts to their mutual benefit." For more information visit https://roots-and-branches.networkforgood.com.