Supporting the adage, "It's not the destination, it's the journey," thousands of like-minded Sound Summit guests elevated their summer's end on September 9 by navigating to the top of Mt. Tamalpais via the steep, switchback-filled Panoramic Highway to be greeted by a stone-terraced amphitheater with breathtaking views, brilliant sunshine, and a compelling mix of five engaging indie rock/Americana/folk performances. The day's artists who helped unite musical eloquence with a worthy cause and natural beauty were Lord Huron, Sierra Ferrell, Brokedown in Bakersfield, Kevin Morby, and Vinyl.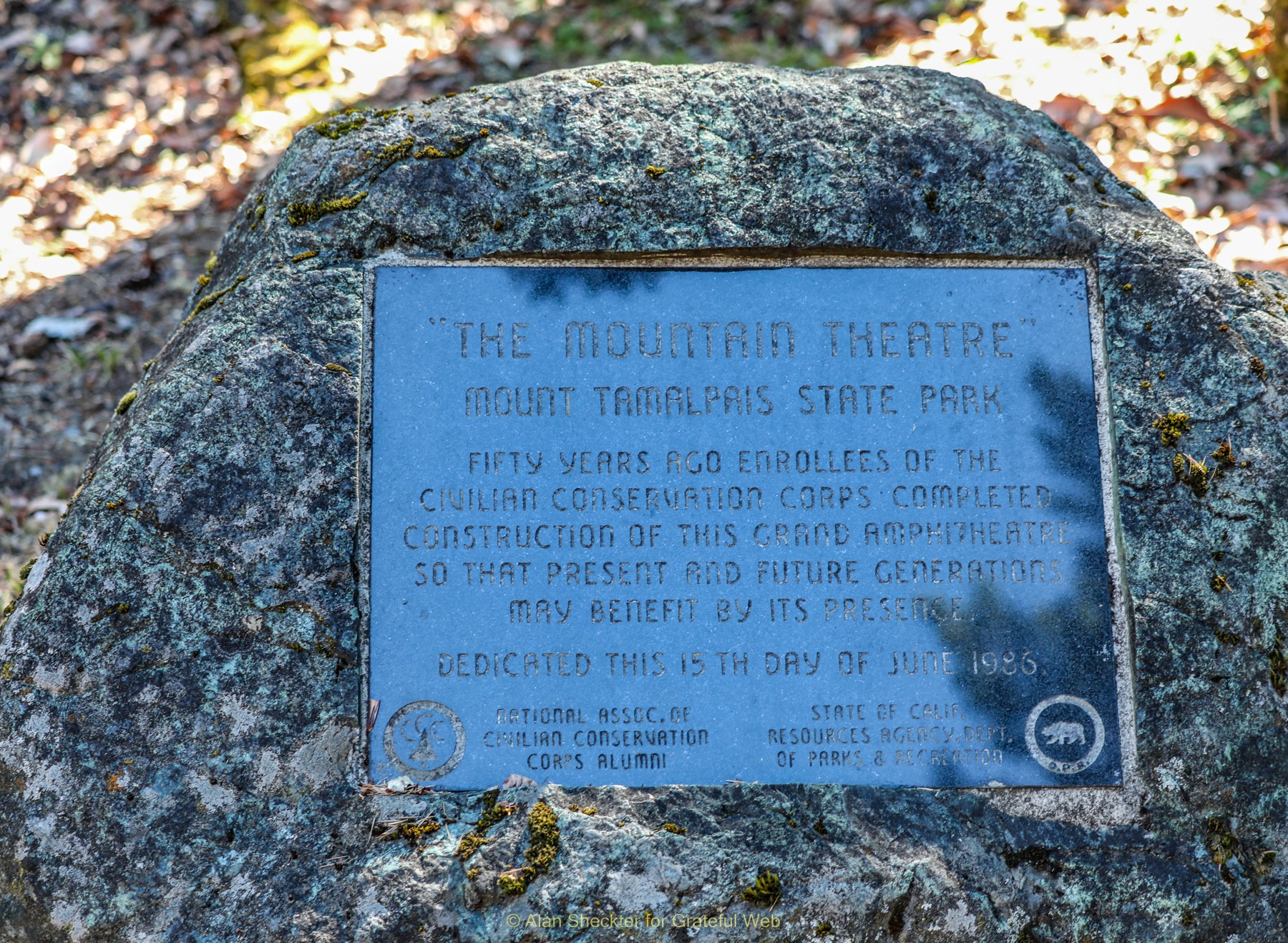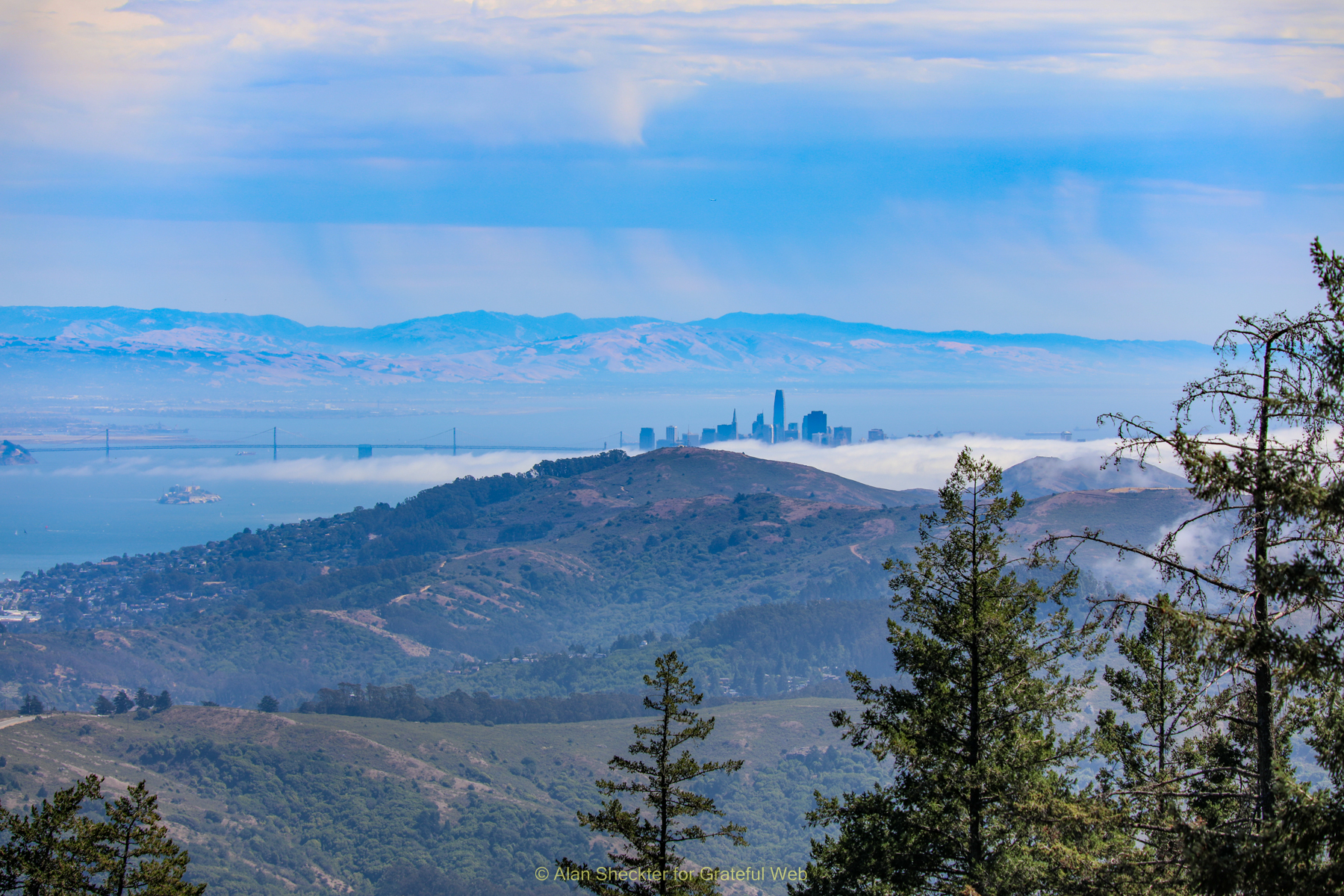 Presented by the Roots & Branches Conservancy, Sound Summit 2023 ticket sales added to the $250,000 already raised for the nonprofit through previous years' events at the Sidney B. Cushing Memorial Amphitheatre, aka Mountain Theatre. The gorgeous locale, utilized sparingly, is encircled by big trees and overlooks a big portion of the San Francisco Bay including Angel Island and the city itself, which is 13.3 miles away as the crow flies.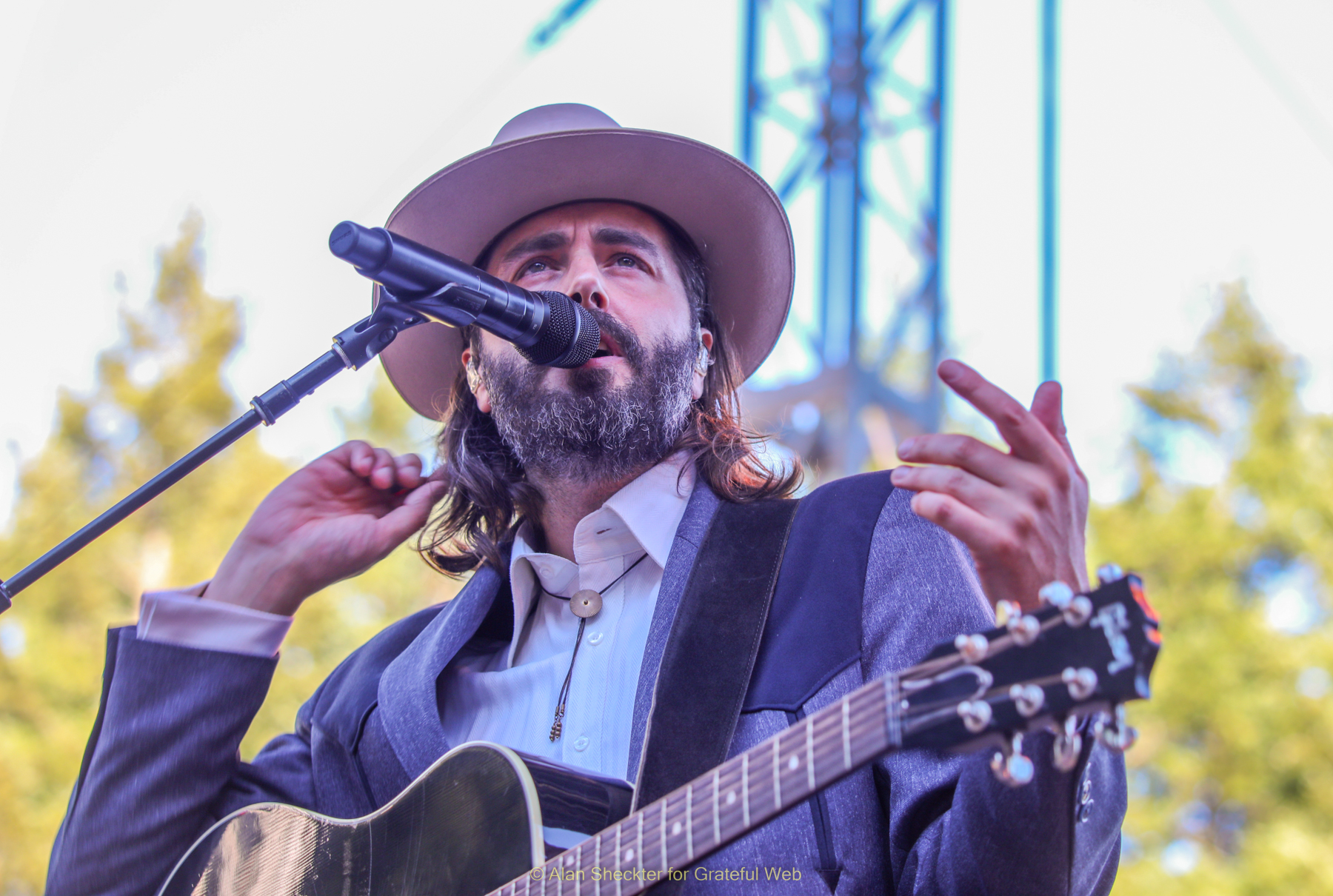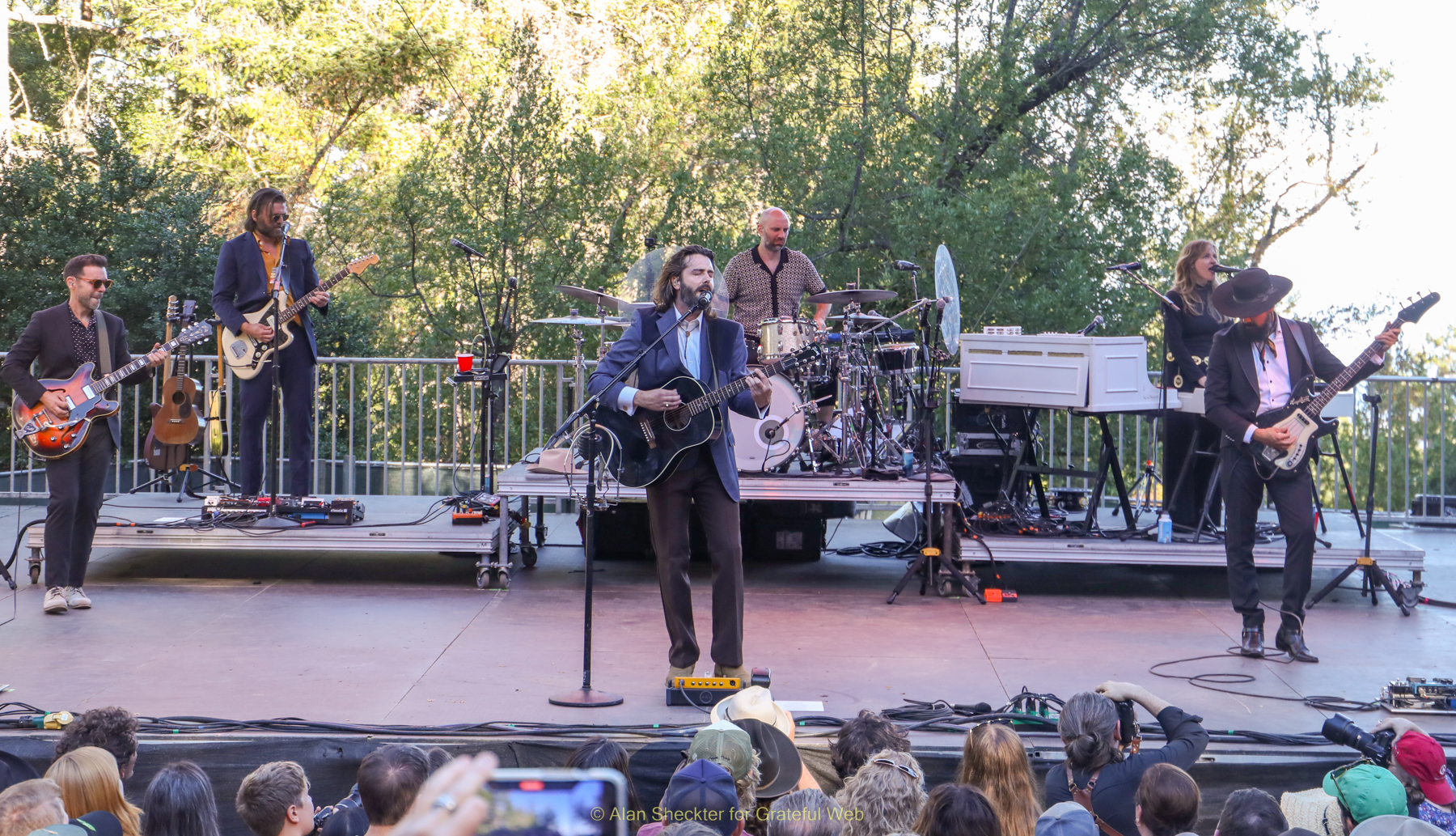 As the day's headliner, Lord Huron's band of six delivered a set of mid-tempo selections that blended musical sensibilities and vocal imagery as front man Ben Schneider articulated, strummed an acoustic guitar, and moved around the stage. The band, which featured Tom Renaud and Brandon Walters on guitars, Miguel Briseño on bass, and Mark Berry on drums, also included Misty Boyce on backup vocals and lush, atmospheric Mellotron flourishes that added an delightful allure to the performance. Lord Huron's set began with a coupling of dreamy openers, "Love Like Ghosts" followed by "Meet Me in the Woods," from the band's platinum "Strange Trails" album, as well as "Ends of the Earth," the musically complex "Ancient Names (Part I and Part II)," and set-ending ballad, "I Lied." A triple encore consisted of "The Night We Met," Neil Young's "Harvest Moon," as twilight began to spread over the mountain, and country-tinged ballad, "Not Dead Yet."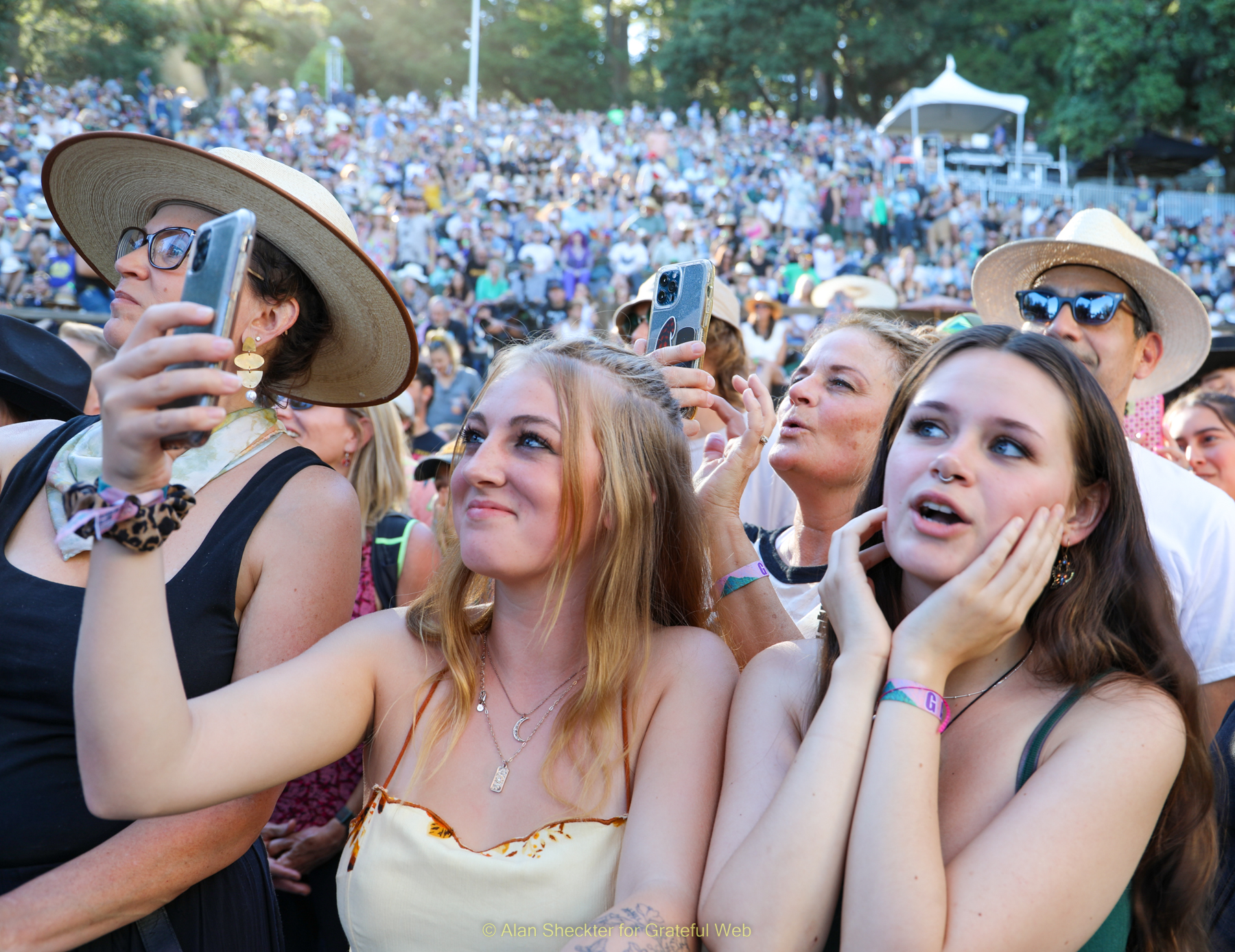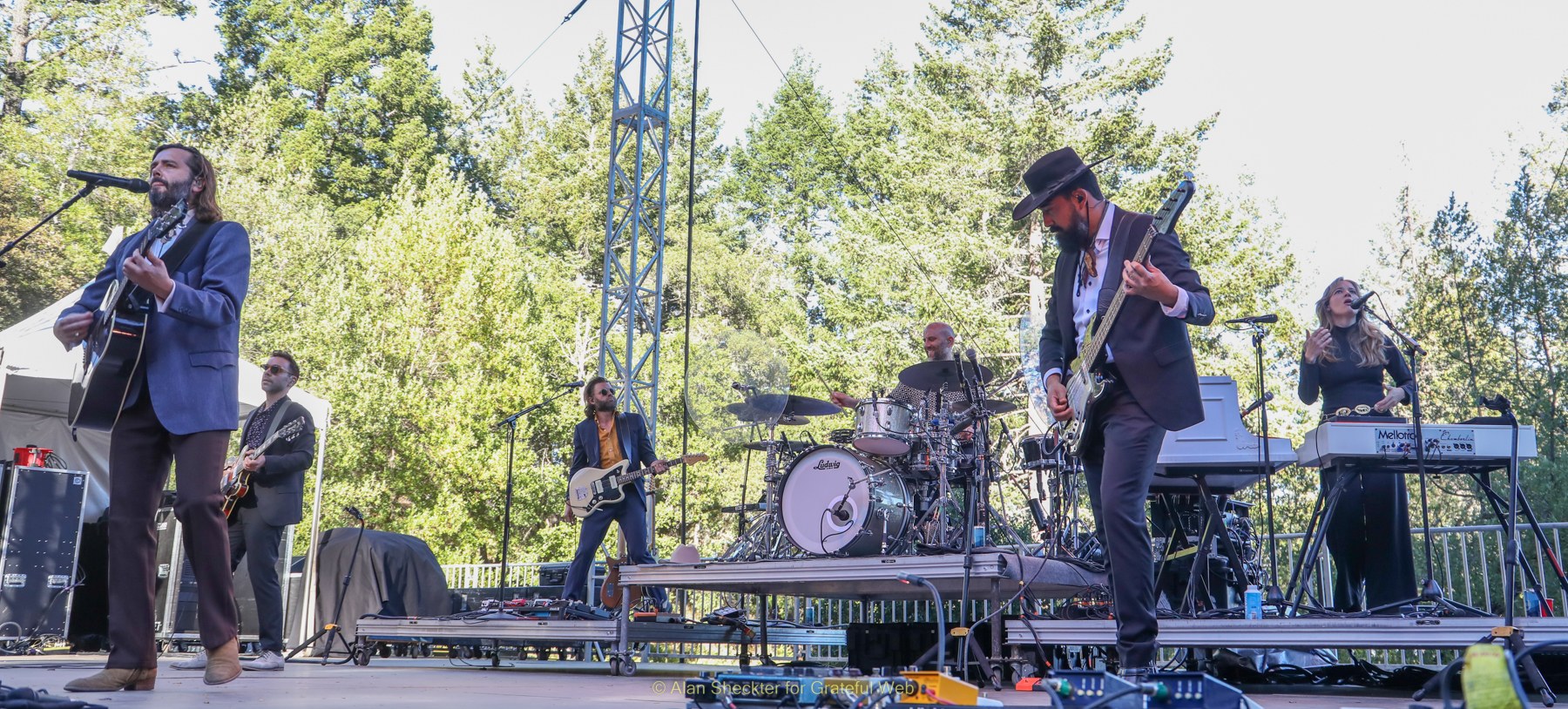 Emma Brigham traveled from Eugene, Ore., with her best friend and her mother for her fifth Lord Huron show. "I love their lyricism but I also love how passionate every band member is," she said. "They always makes an effort to put on an incredible show!" As far as her favorite selections of the day, "All of their music is incredible," Brigham said, "but I always love to hear 'Fool For Love' and 'Love Me Like You Used To' live, and the harmonica in 'The Ghost on the Shore' always gives me chills."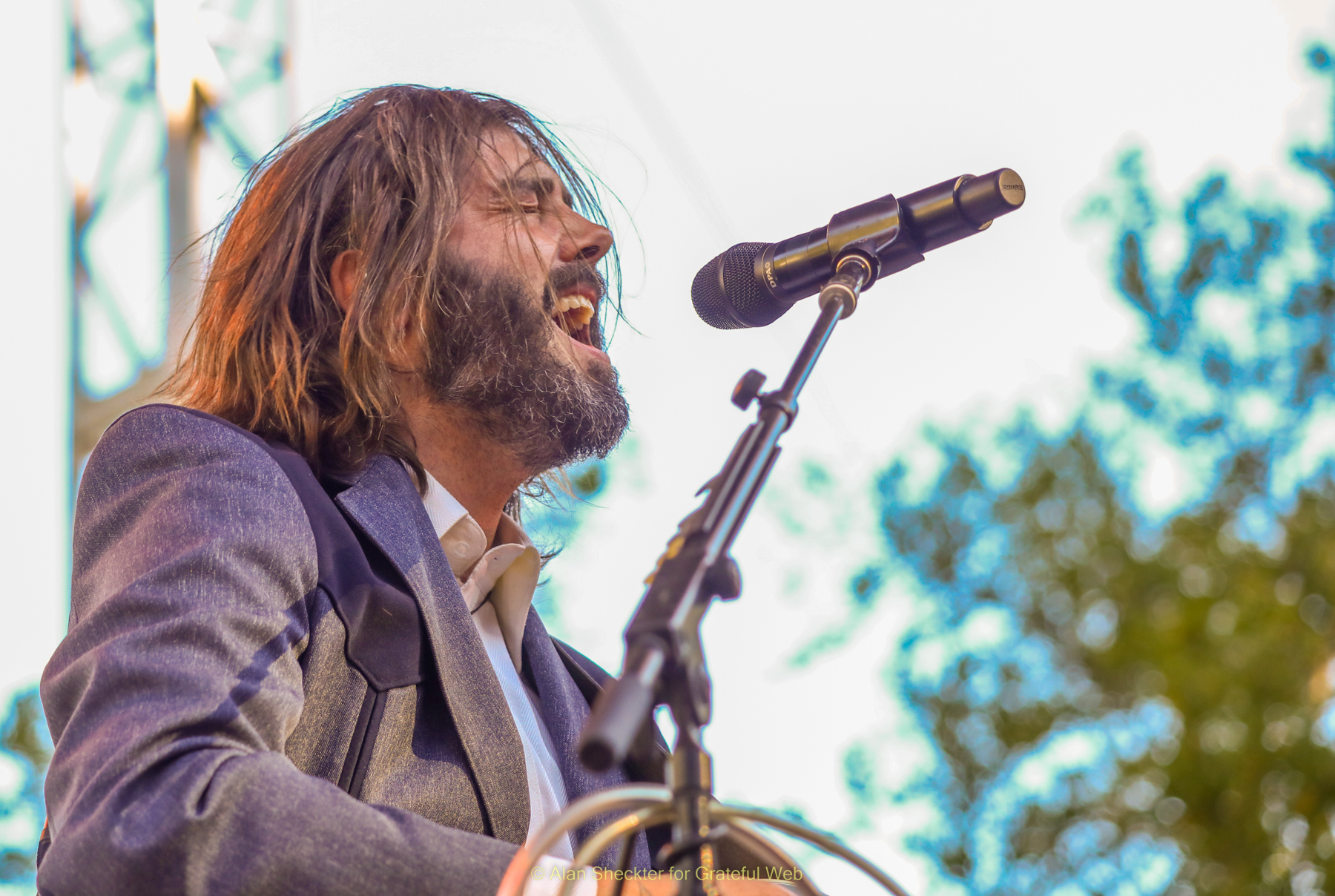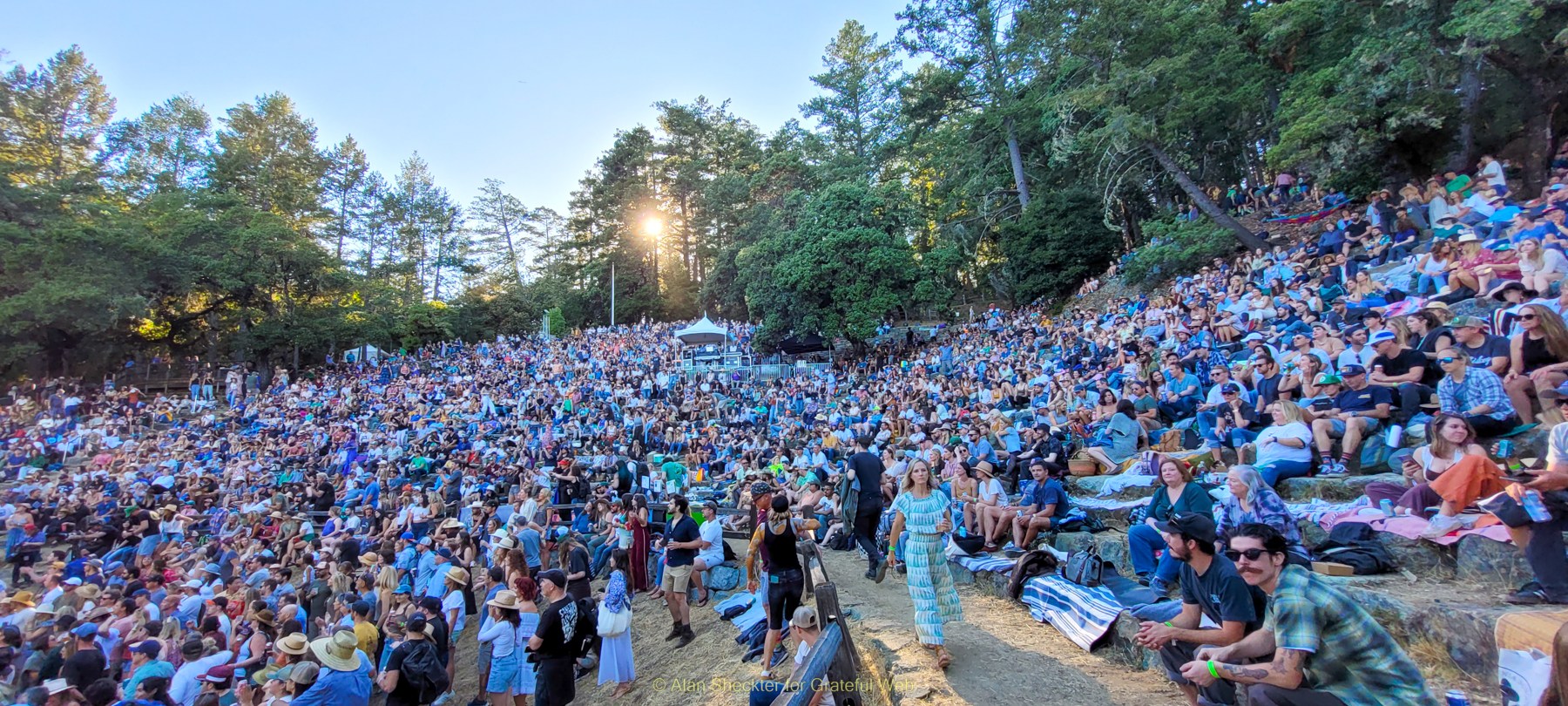 "His voice is very calming; there's kind of a nostalgia that comes when hearing their songs," said Lauren Davis of Sebastopol, Calif., of Lord Huron's Schneider. She added, "The venue is unmatched. It was a chiller vibe being able to bring in food and just kind of relax and listen to music. This was my first!"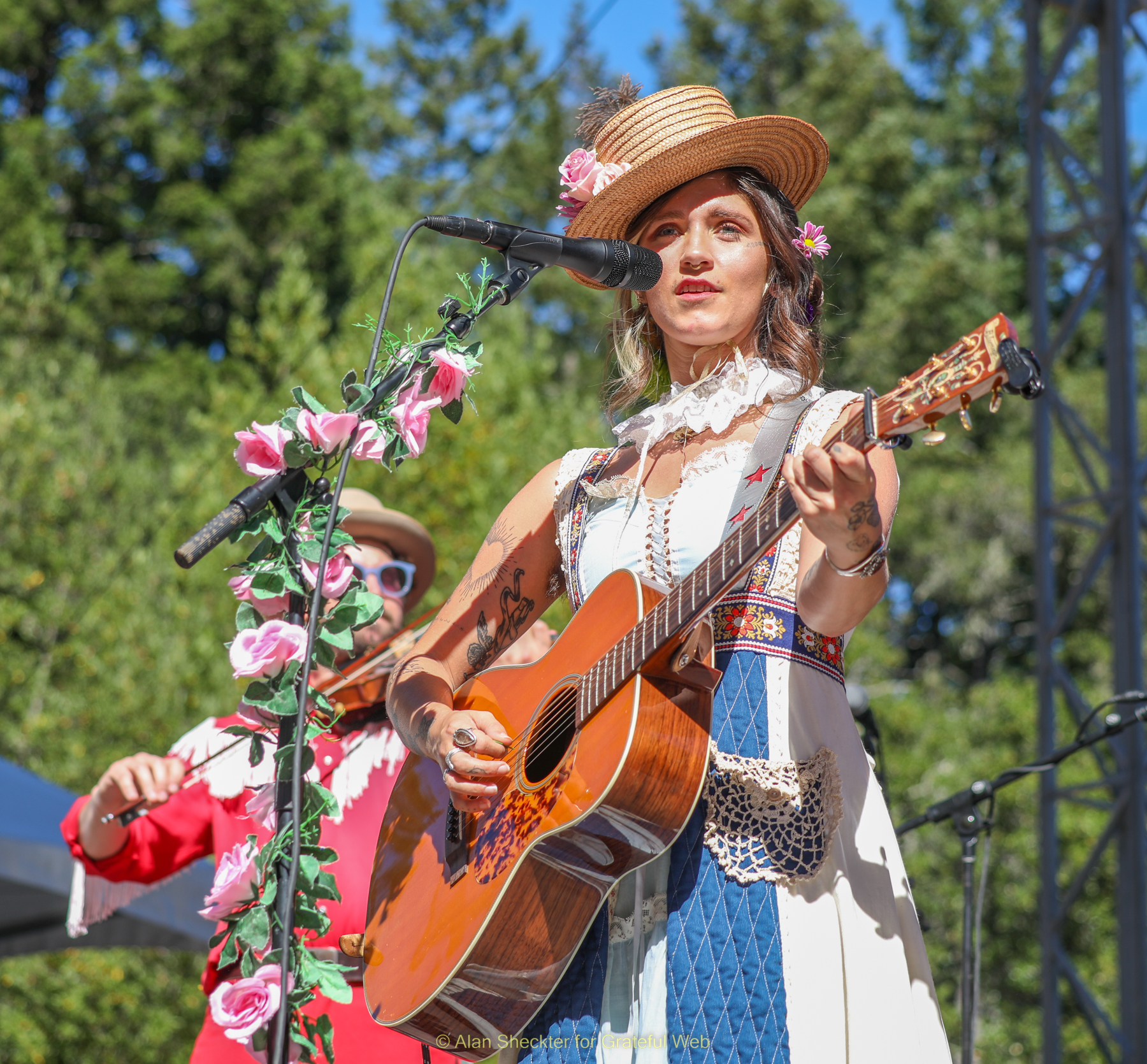 For many, Sierra Ferrell, who immediately preceded Lord Huron, was the de facto headliner, and generated the most anticipatory buzz within the audience. The rapidly rising rootsy, folkabilly/traditional Americana star, who was born and raised in West Virginia and now calls Nashville home, delivered a striking set of material that felt very here-and-now-in-2023 while harkening to such legendary artists as Kitty Wells, Ma Rainey, and Bessie Smith.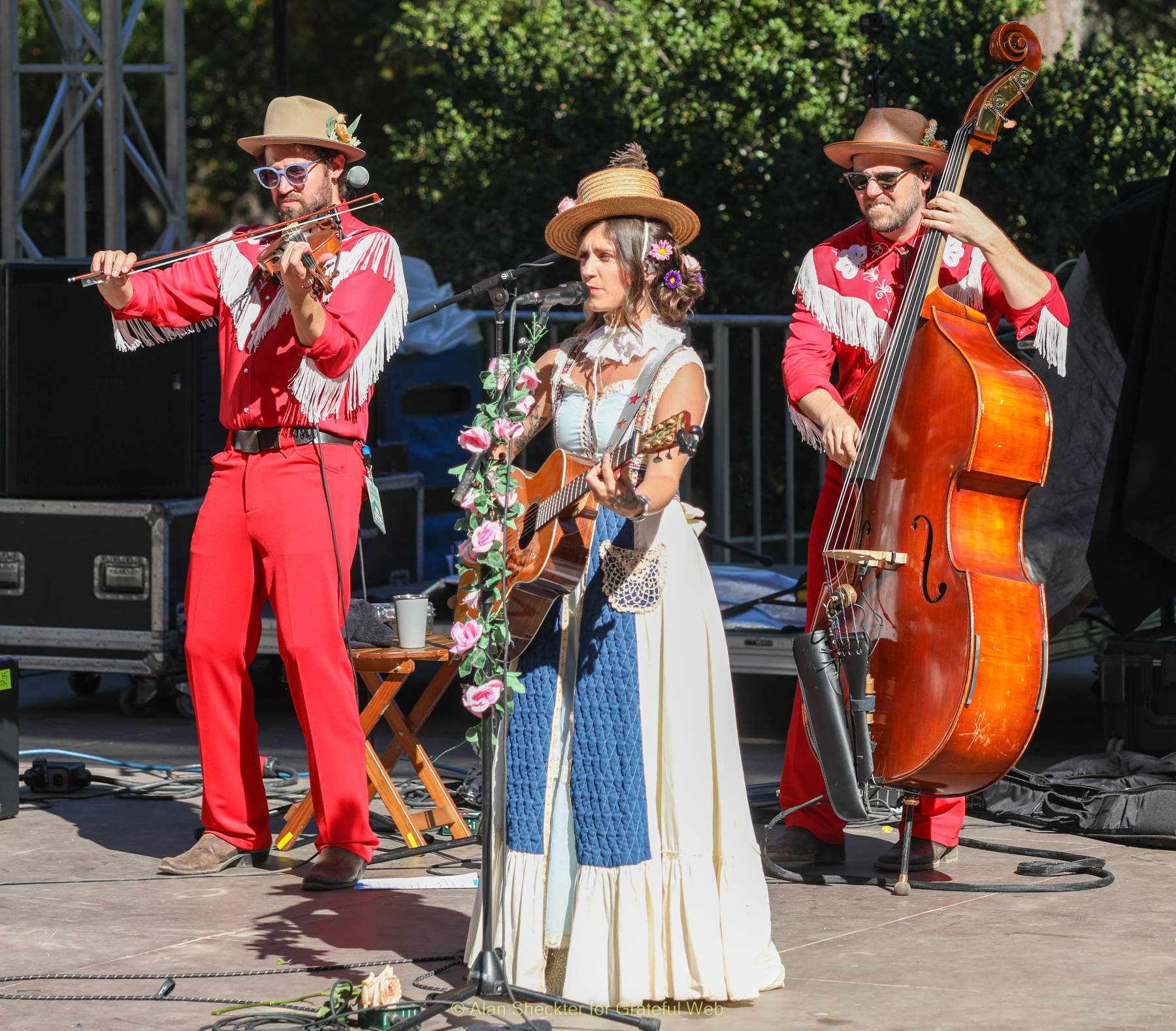 Displaying a lilting, beguiling vocal range, fabulous performance-wear, and a trio of red Western-suited supporting players (fiddler/guitarist Oliver Bates Craven, mandolinist Tristan Scroggins – who was filling in for Joshua Rilko, and guitarist/bassist Geoff Saunders), Ferrell opened with beautiful ballad, "Making My Way," followed by mid-tempo ditty, "Silver Dollar," with its lyric, "I don't want your silver dollar, no / I don't want your wedding ring / All that I want is a place to surrender / All of the love I have inside of me."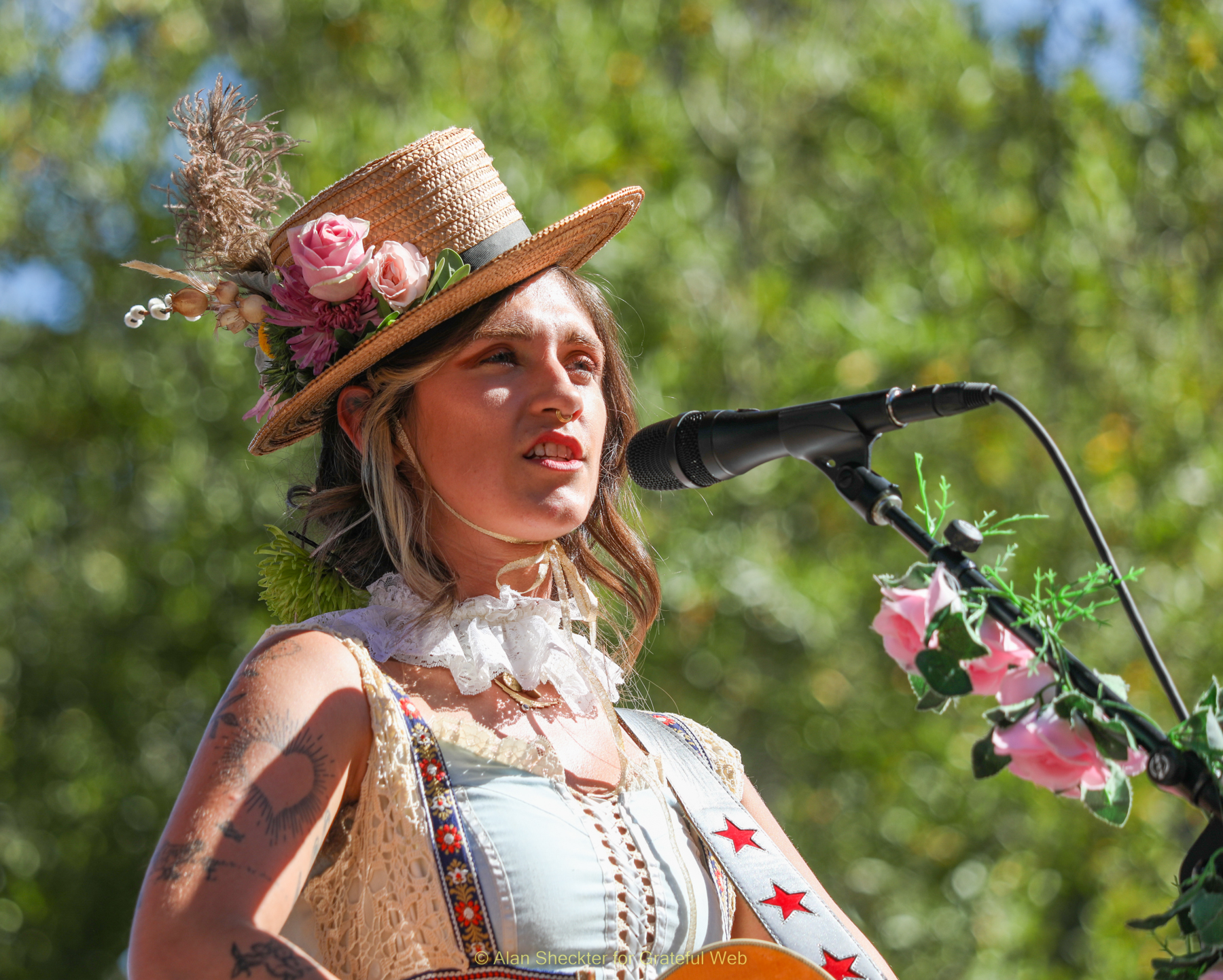 Her set also included "West Virginia Waltz," which, though reminiscent of a song from yesteryear, is but two years old. Ferrell's also performed the upbeat "Far Away Across the Sea," a reverent version of the hundred-year-old "Don't Let Your Deal Go Down," as well as "Years," a cover song from a recent tribute project honoring County music veteran John Anderson." She closed with the uber-catchy "In Dreams."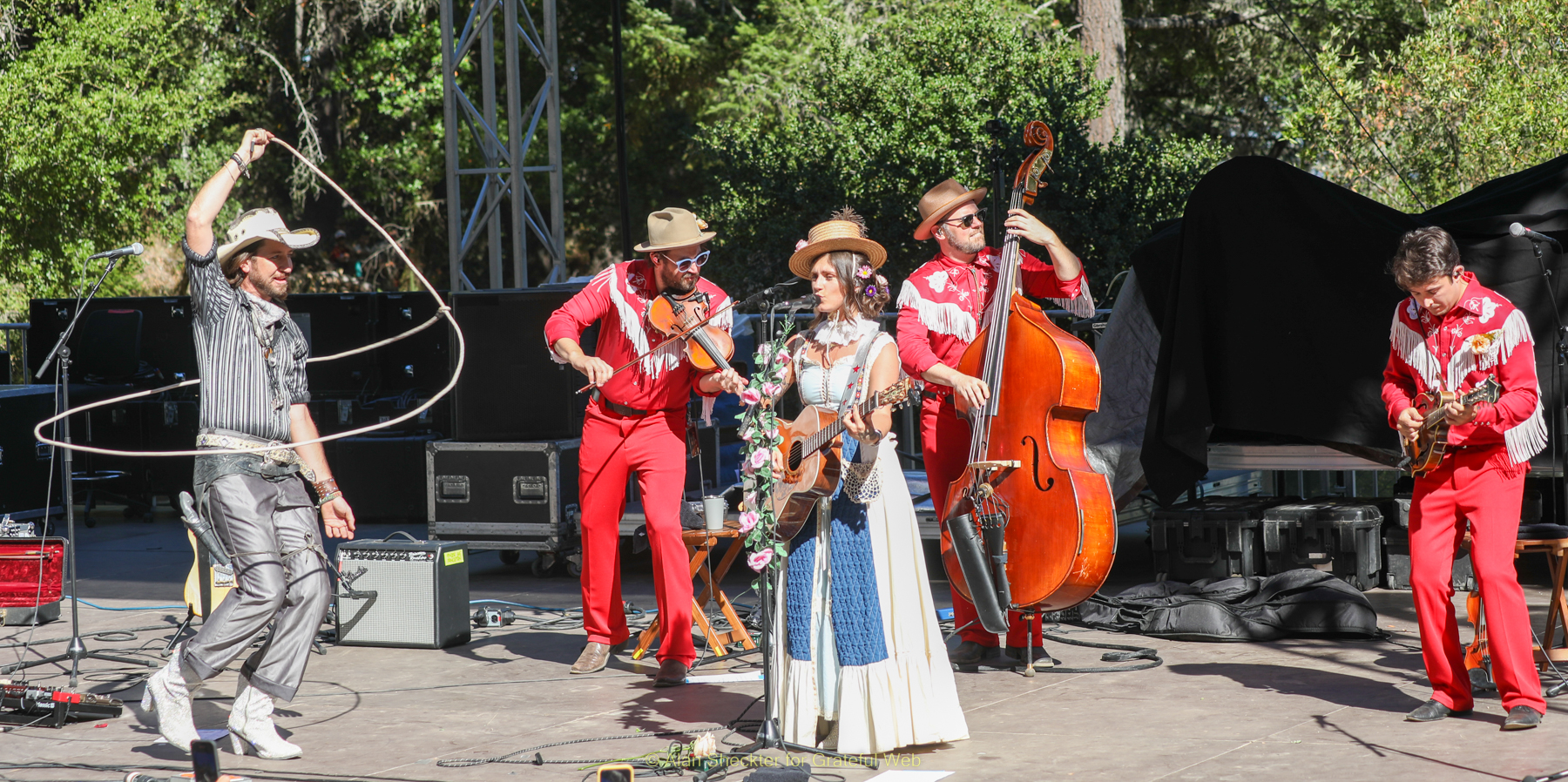 Early in the set, Clay "Mazing" Letson of the so-called Emergency Circus, came out and performed some rodeo tricks on "Why'd Ya Do It"; Letson appears in Ferrell's video if the tango/"gypsy jazz"-flavored song.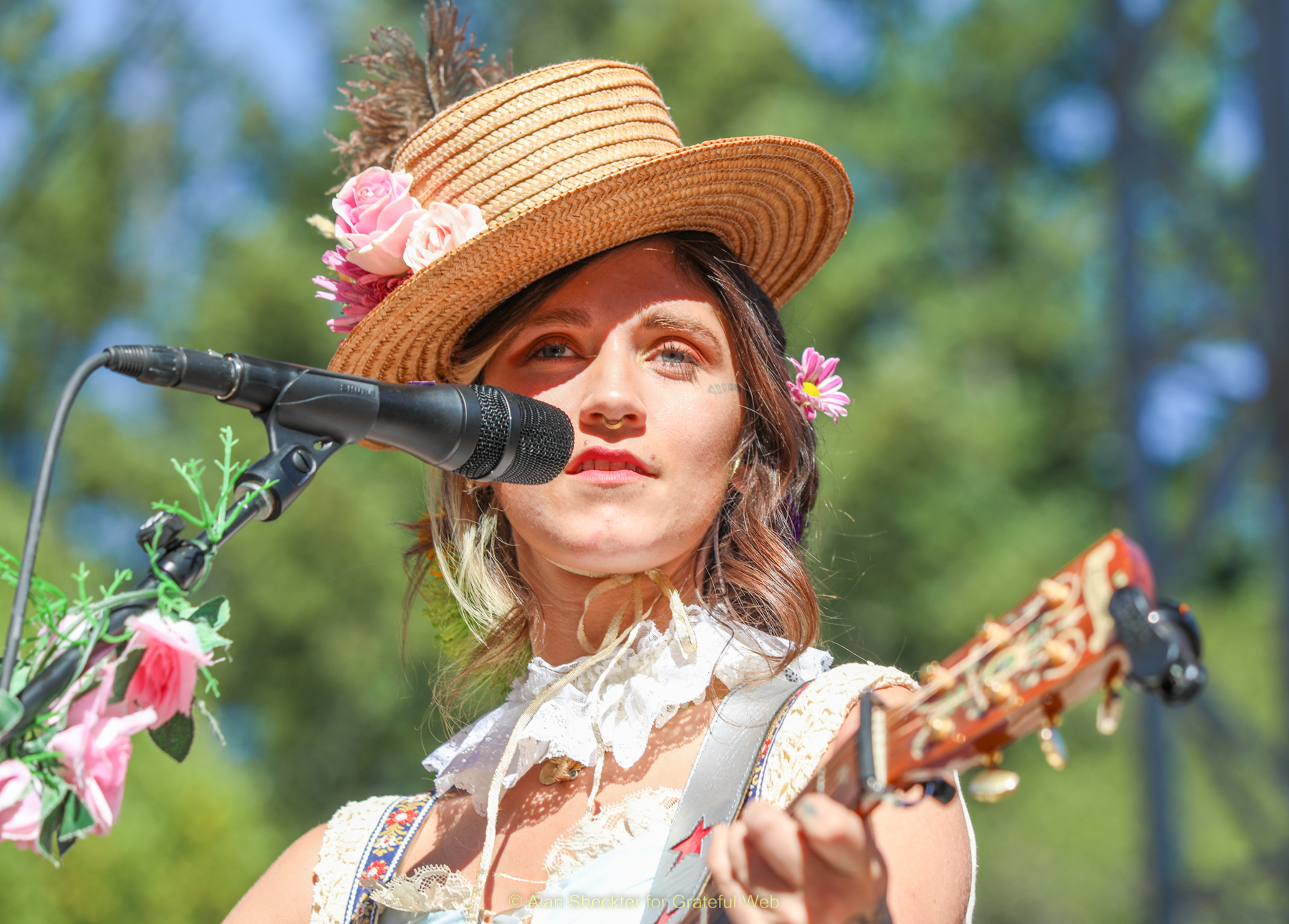 Emily Cowdrey, who was with her sister down front during Ferrell's set, particularly enjoyed the new song, "Hunter." Cowdrey, from Modesto, Calif., said Ferrell and her band "are all just so talented musicians and they are fun to watch. They make it look effortless." Working as a volunteer at this, her first Sound Summit, Cowdrey said, "It was in such a beautiful location and the lineup was really great. Everyone was really nice and kind to each other which I thought added to the whole experience. I will be back next year!"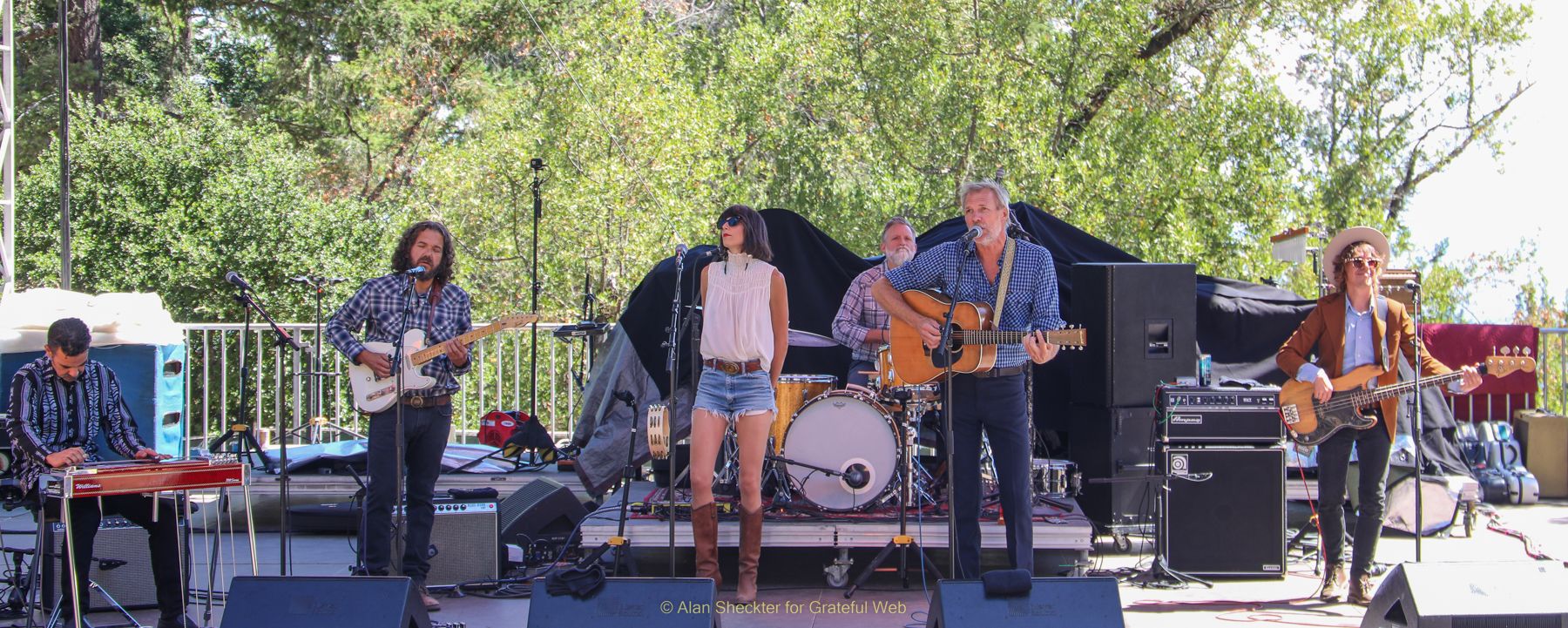 For others in attendance, the appearance of Brokedown in Bakersfield, the band's first show in nine years, was the high point of the day. Rallying around that old post-Dust Bowl honkey-tonk style known as the "Bakersfield Sound," of which Merle Haggard and Buck Owens were central instigators, the band includes an all-star cast featuring members of Nicki Bluhm & the Gramblers, ALO, and The Mother Hips, along with flatpicking virtuoso Scott Law. Owens, according to a Ken Burns PBS documentary, declared that the Bakersfield Sound was the opposite of the Nashville Sound, which he called "soft, easy, sweet recordings, and then they pour a gallon of maple syrup over it." … "I always wanted to sound like a locomotive comin' right through the front room," he is attributed as saying.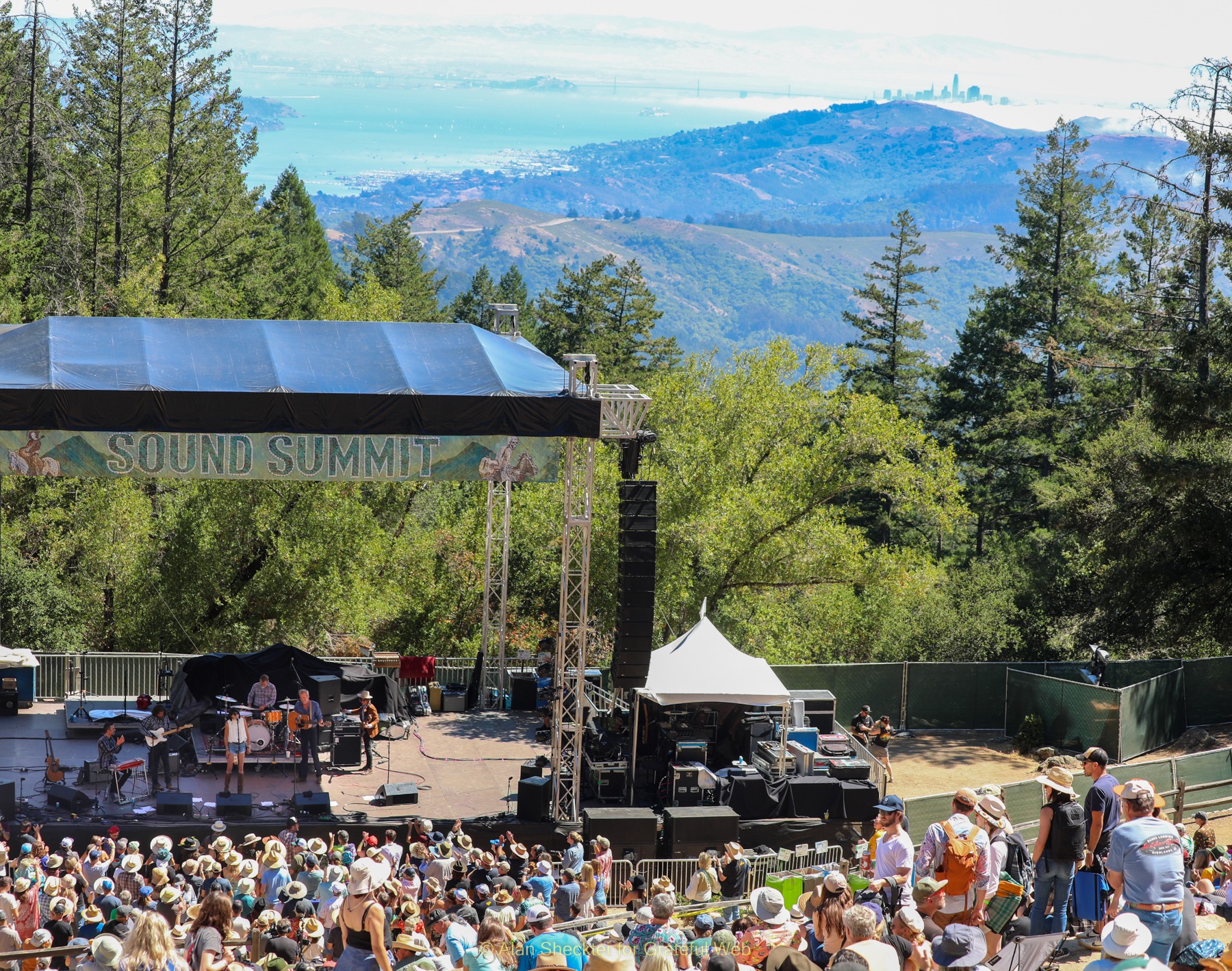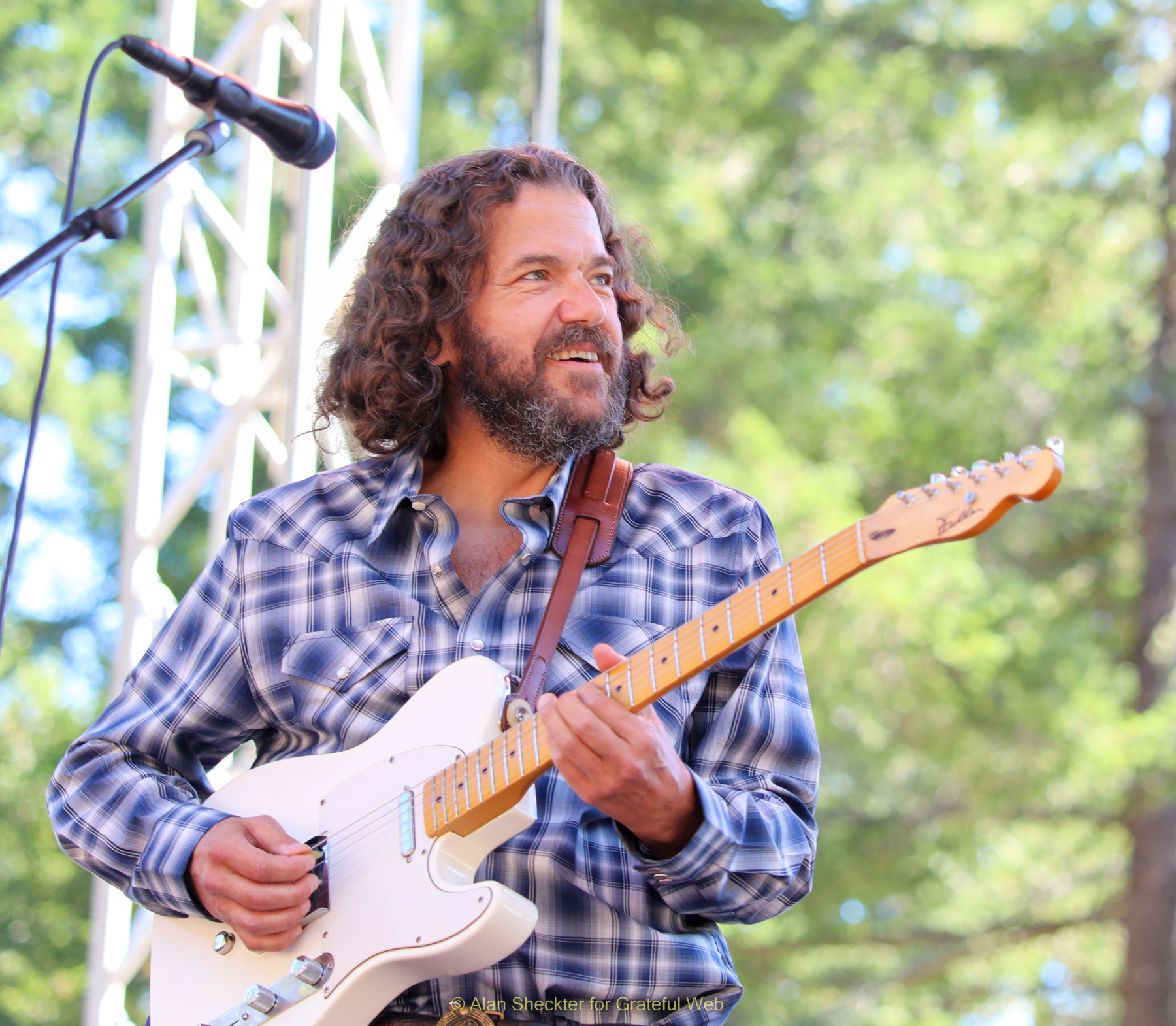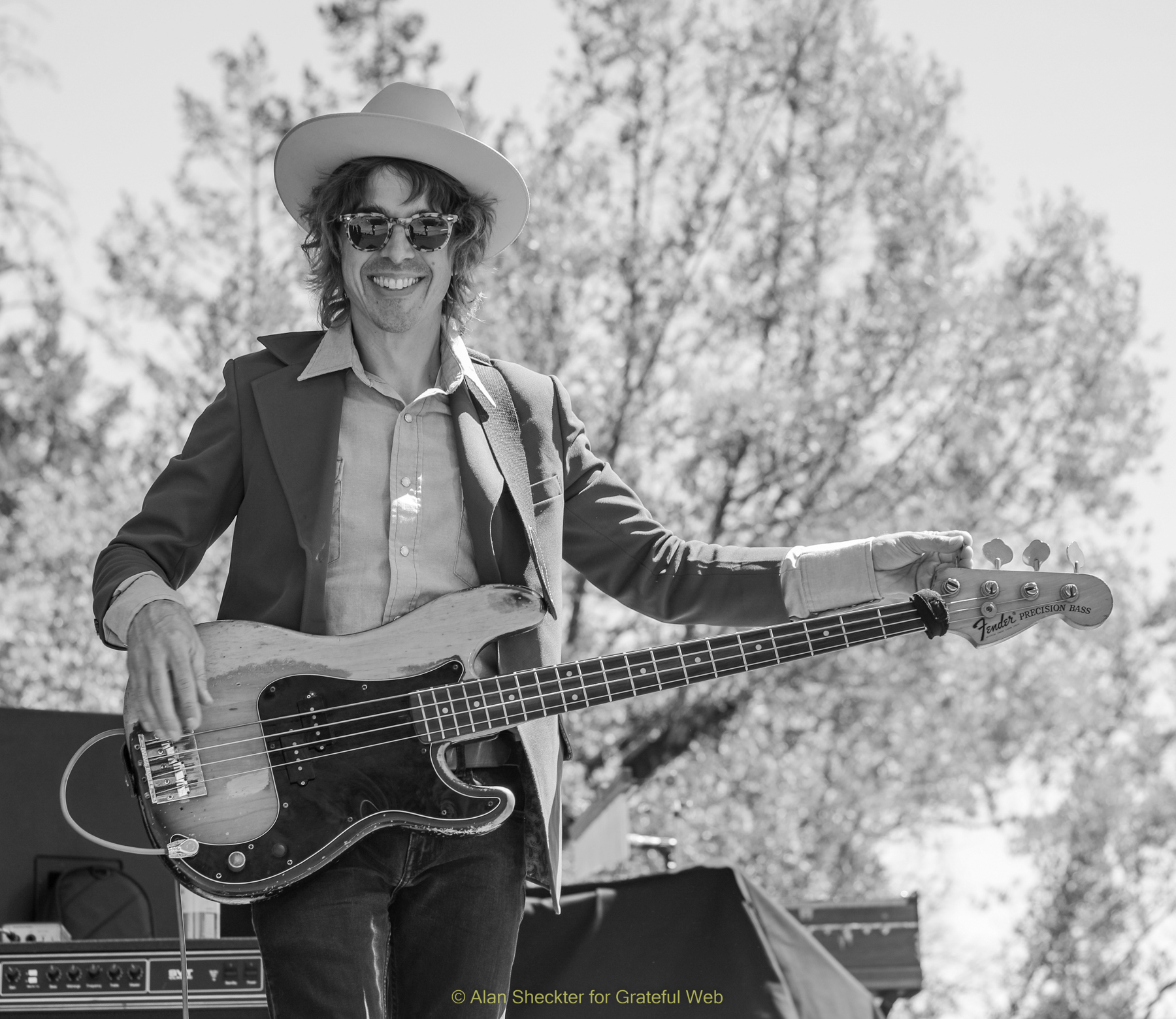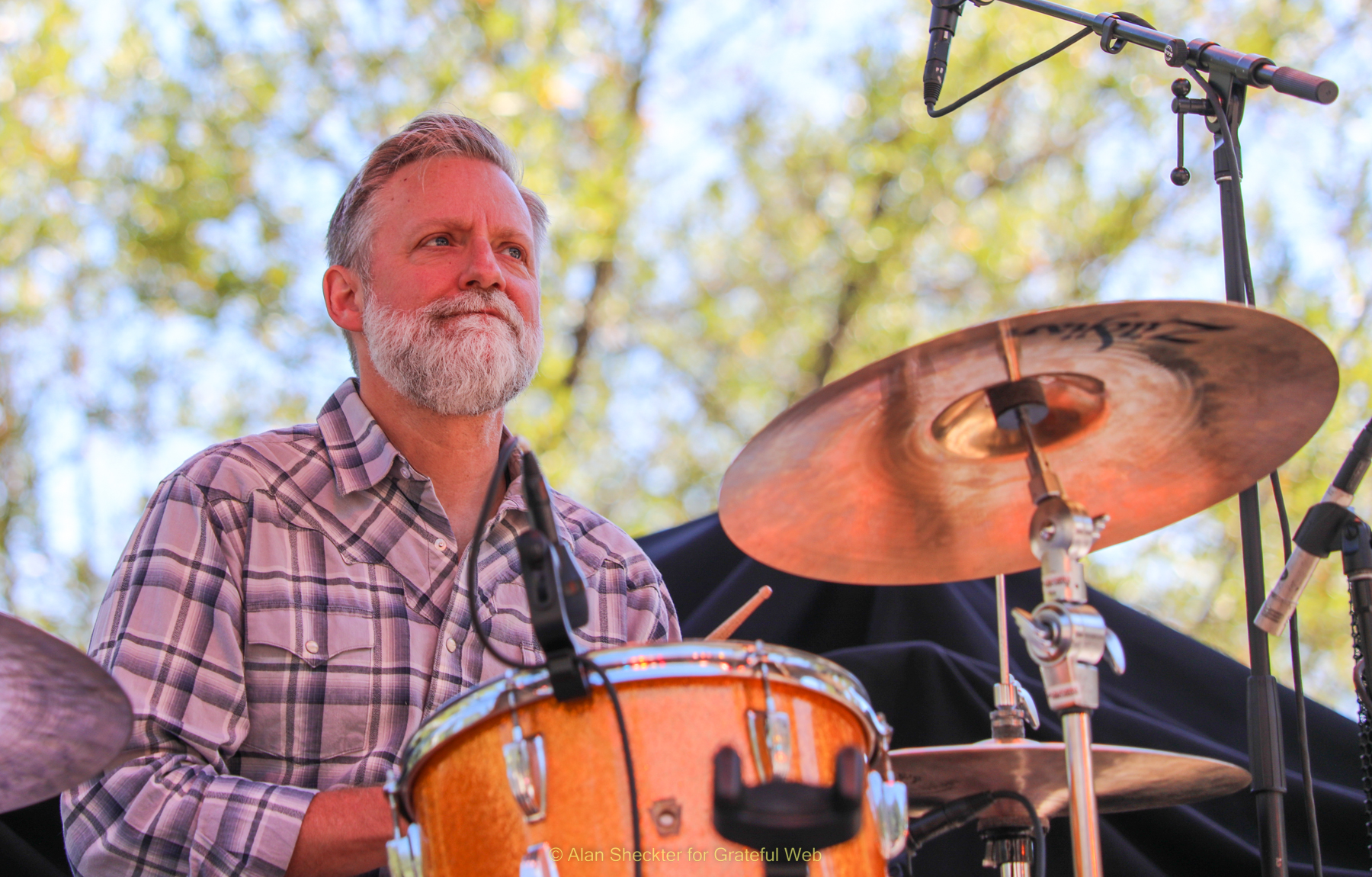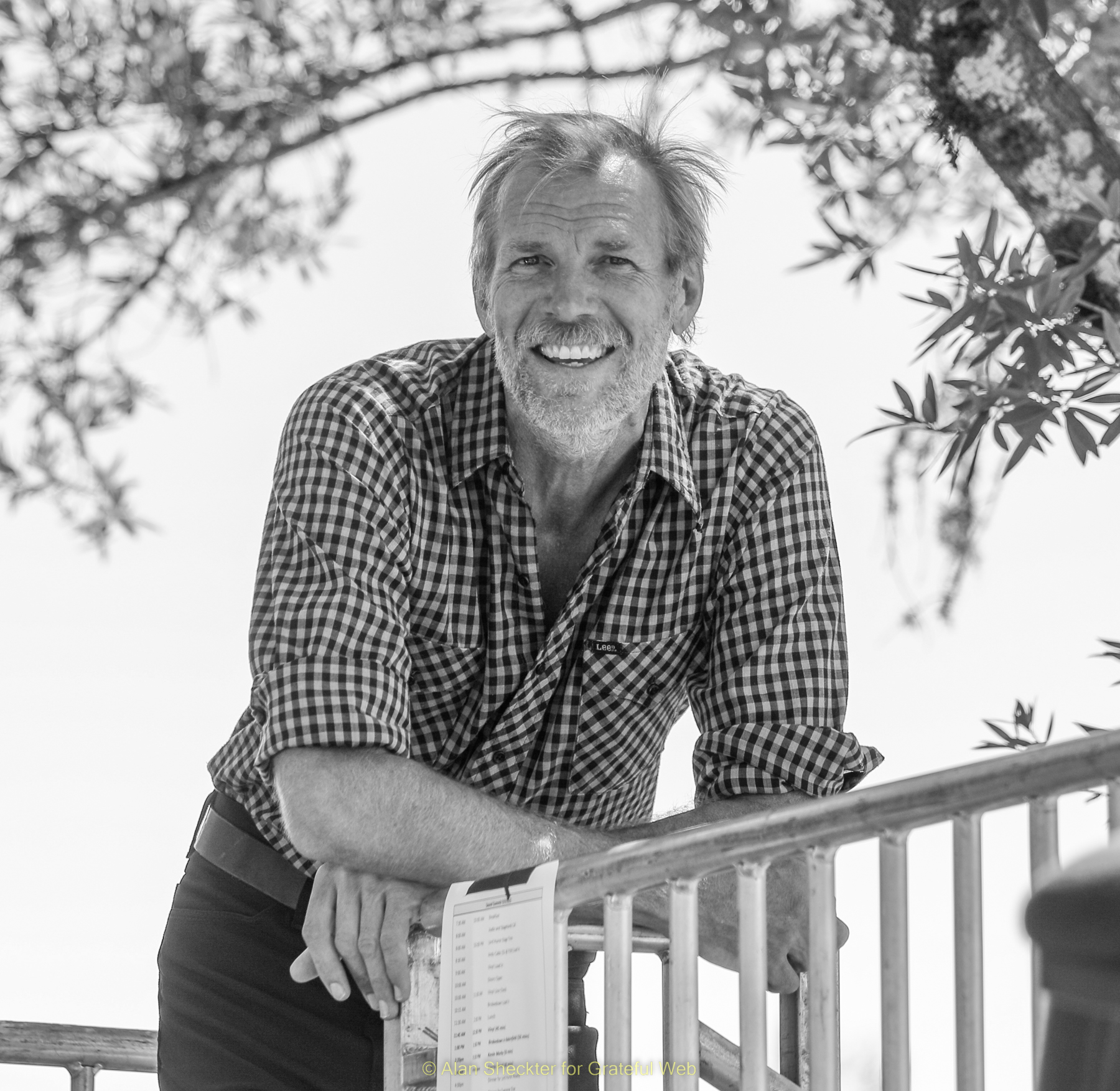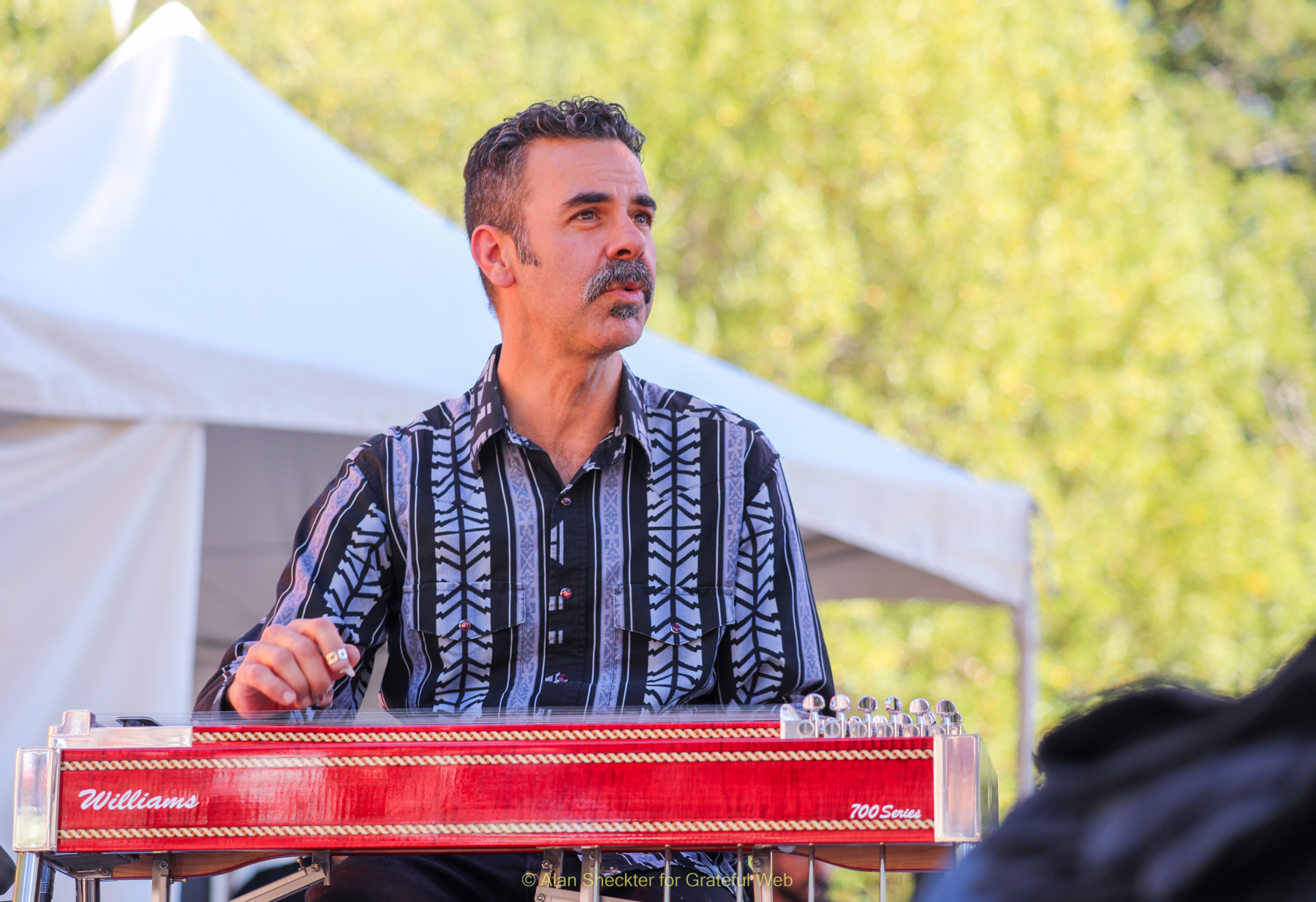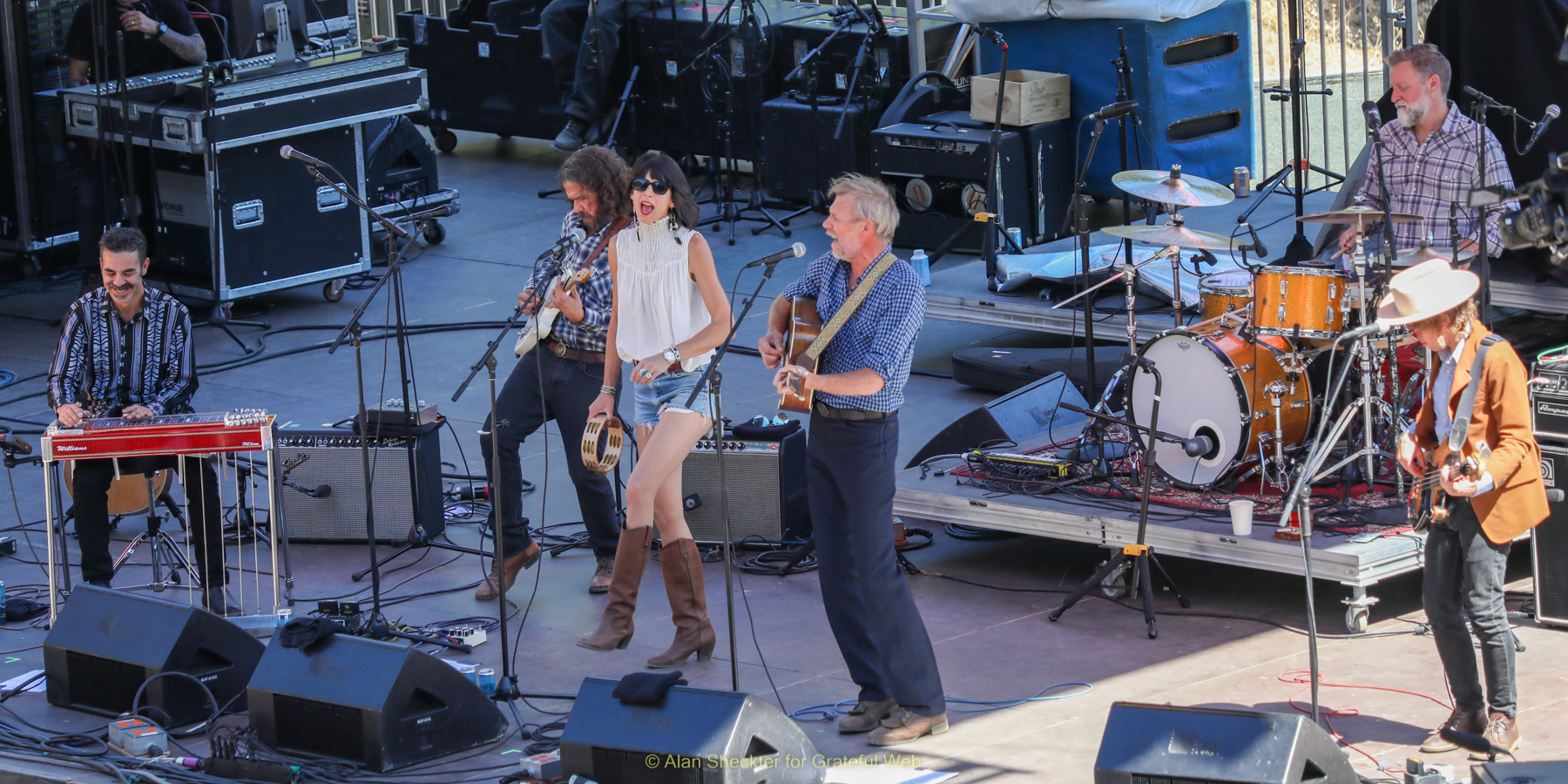 With rehearsals and reunion-planning sessions reportedly going smoothly (co-lead vocalists Tim Bluhm and Nicki Bluhm divorced several years ago), the band took all of about half-a-song to find and establish and sustain their groove. With all seven band members returning from their original, 2011 to 2014 tenure, Brokedown in Bakersfield delivered a wonderfully twangy set of beloved throwbacks. Four tunes originally recorded by Haggard and the Strangers around 1969 were performed: opener "California Cottonfields" as well as "Swinging Doors," "Working Man Blues," and "Okie From Muskogee." Owens was represented by performances of "Hello Trouble" and "Truck Drivin' Man," and Nicki Bluhm did a convincing version of pioneering female Country music star Jean Shepard's 1961 hit, "The Root of All Evil (Is A Man)."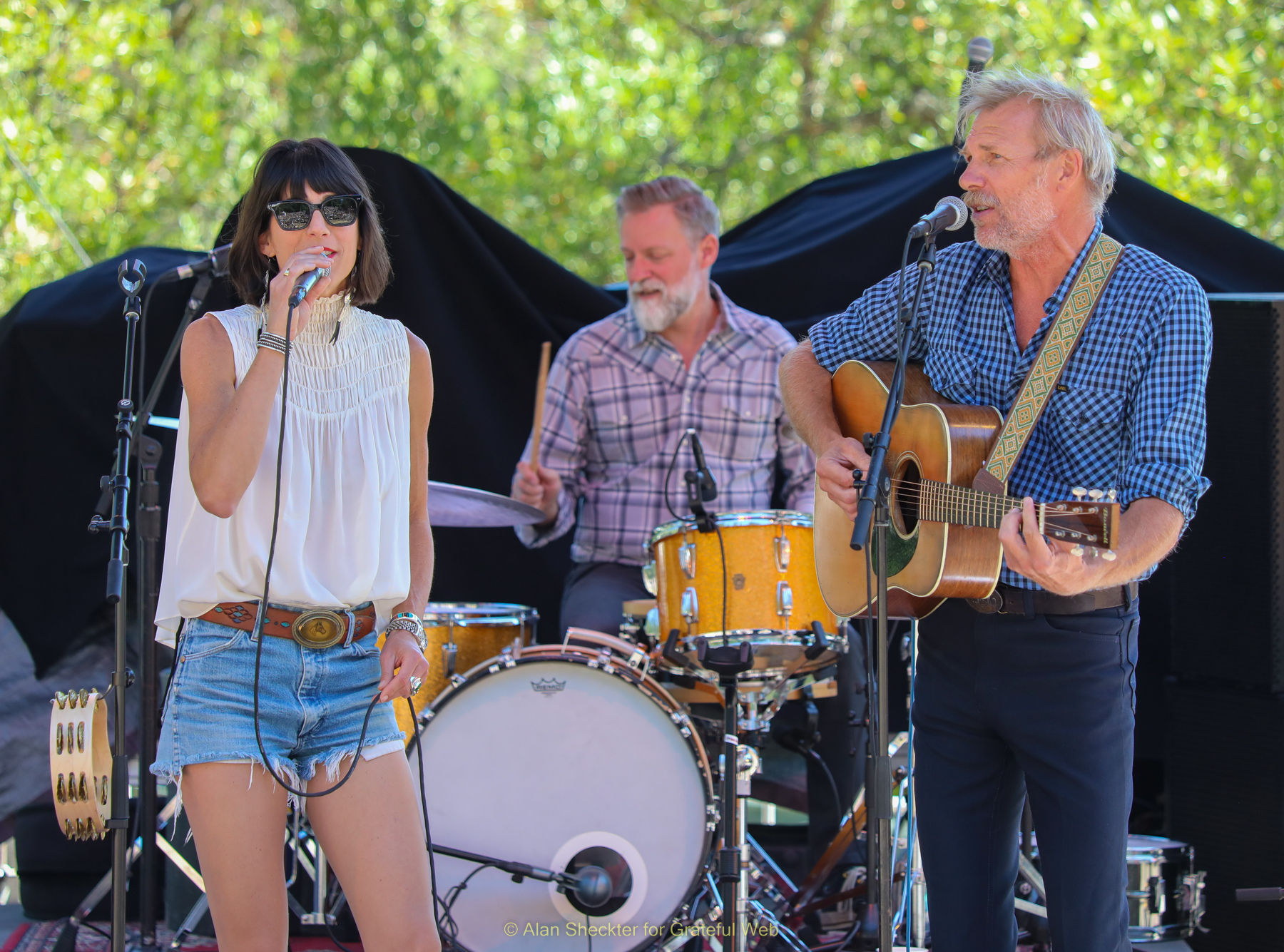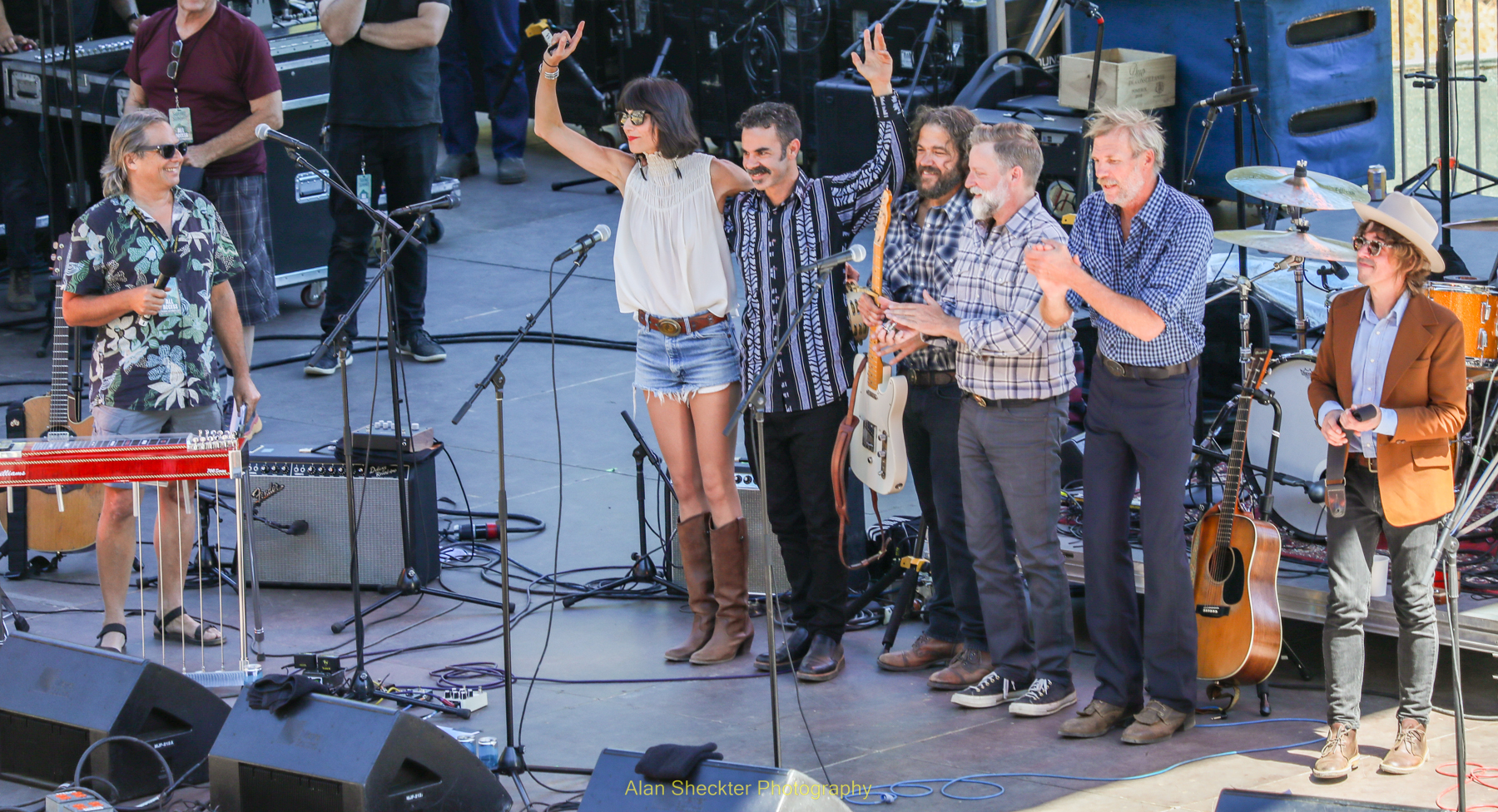 Tim & Nicki, each equipped with vocal styles that fit the Bakersfield Sound to a T, also teamed up for a few originals: "Unforgetaboutable," "Stick With Me," "Where I Parked My Mind," and "Squeaky Wheel." In addition, Law led his ditty, "Leave the Leavin' Up to You," and the band also played Nicki's "To Rise You Gotta Fall."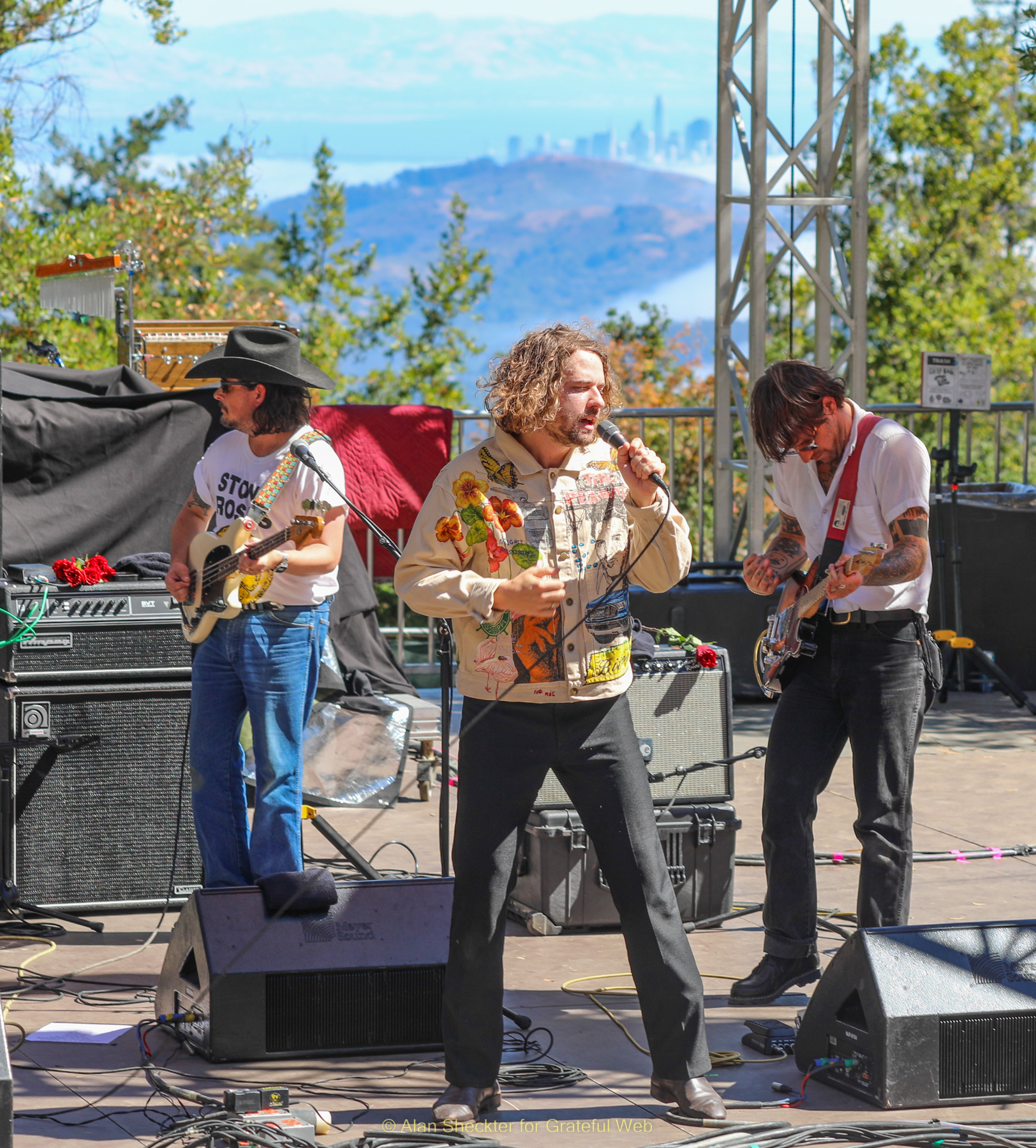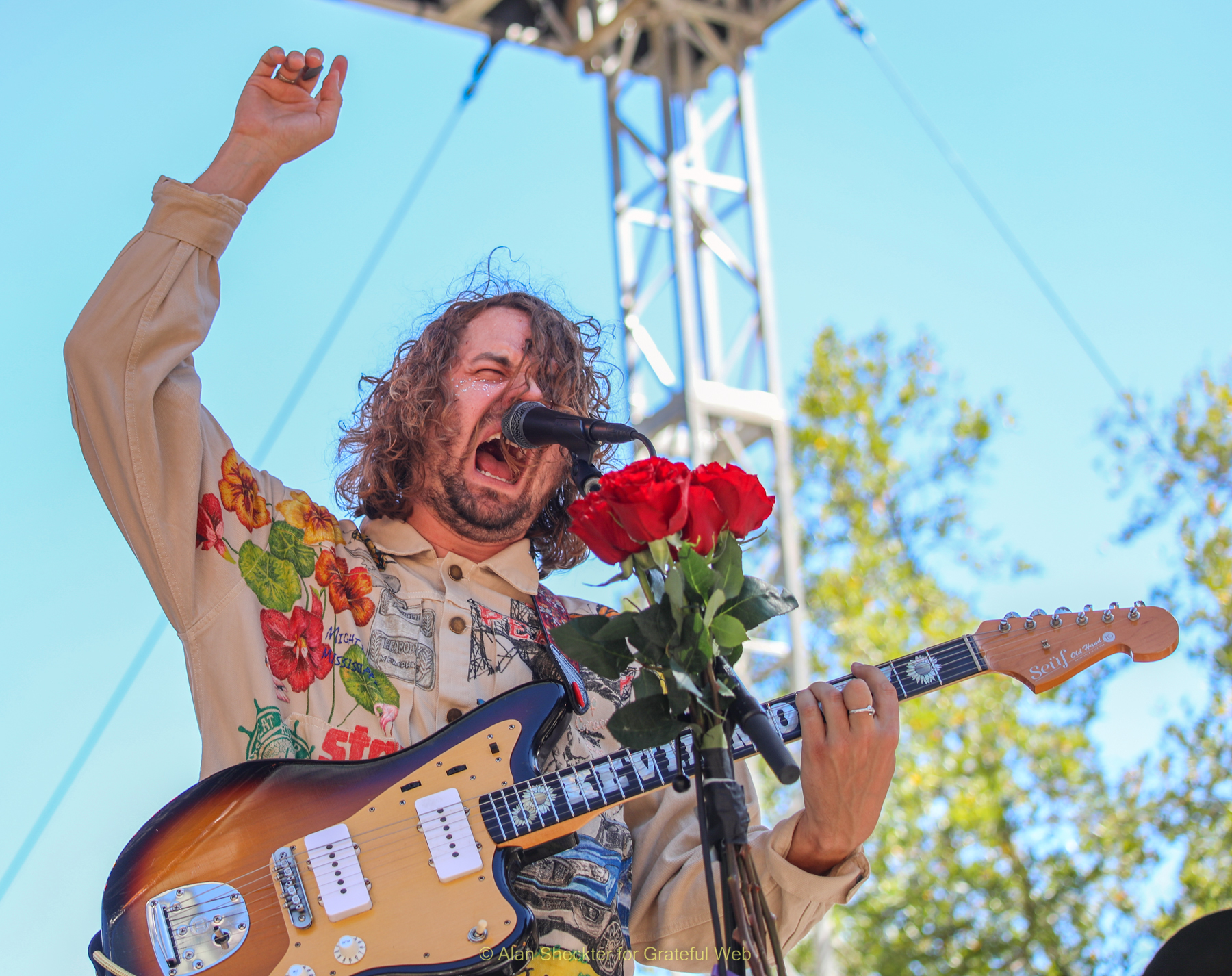 Also appearing at Sound Summit, indie rock singer/songwriter Kevin Morby strummed and sang with his band as they ran through an entertaining collection of songs.
Currently on tour with Nataniel Rateliff, Morby played selections from his new record, "More Photographs (A Continuum)," a follow-up to his 2022 release, "This is a Photograph," from which he performed the title song. The set also included the dreamy ballad "Beautiful Strangers," and compelling "I Have Been to the Mountain," written about the killing of Eric Garner who died as a result of a New York City policeman's chokehold in 2014.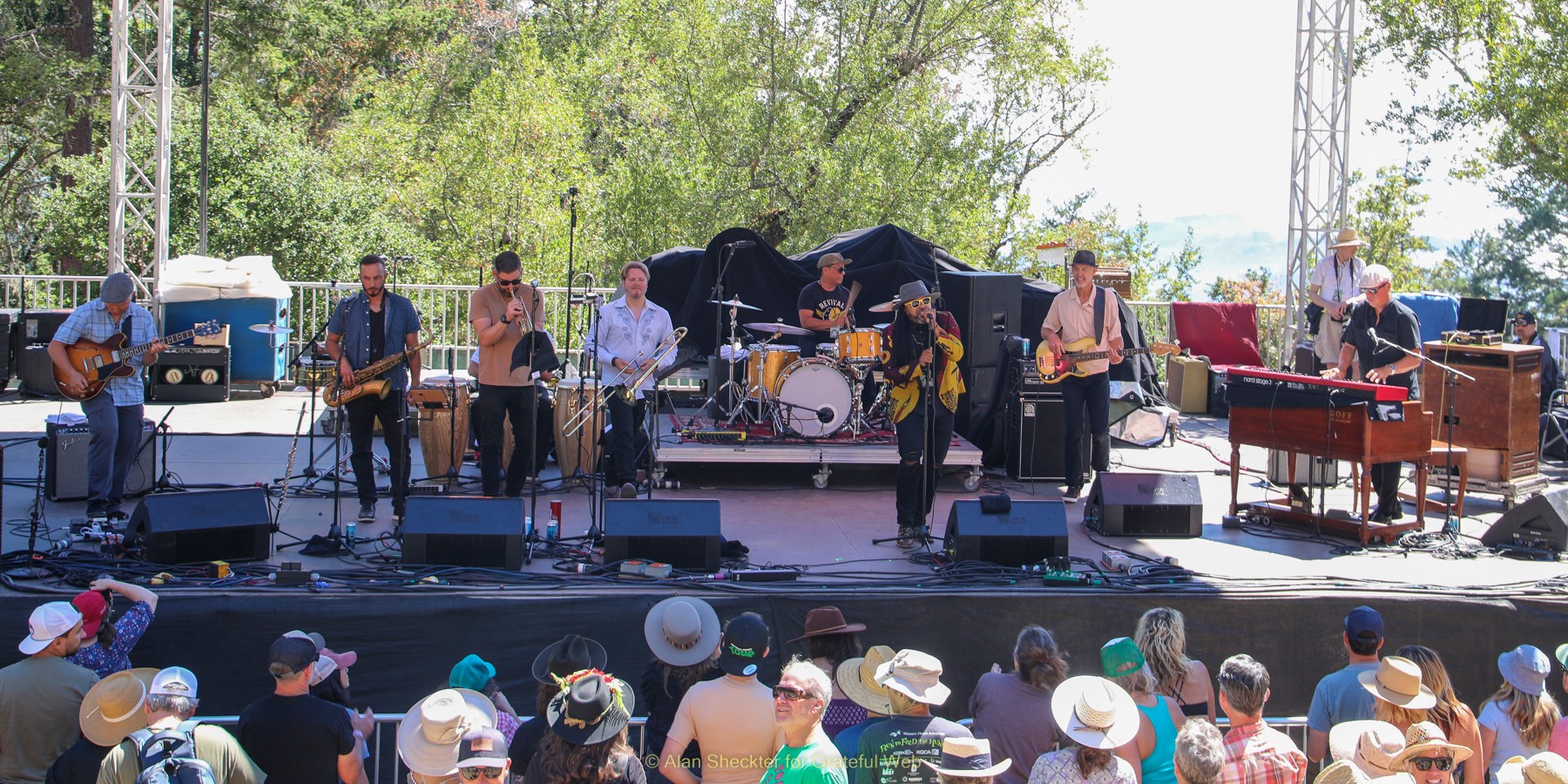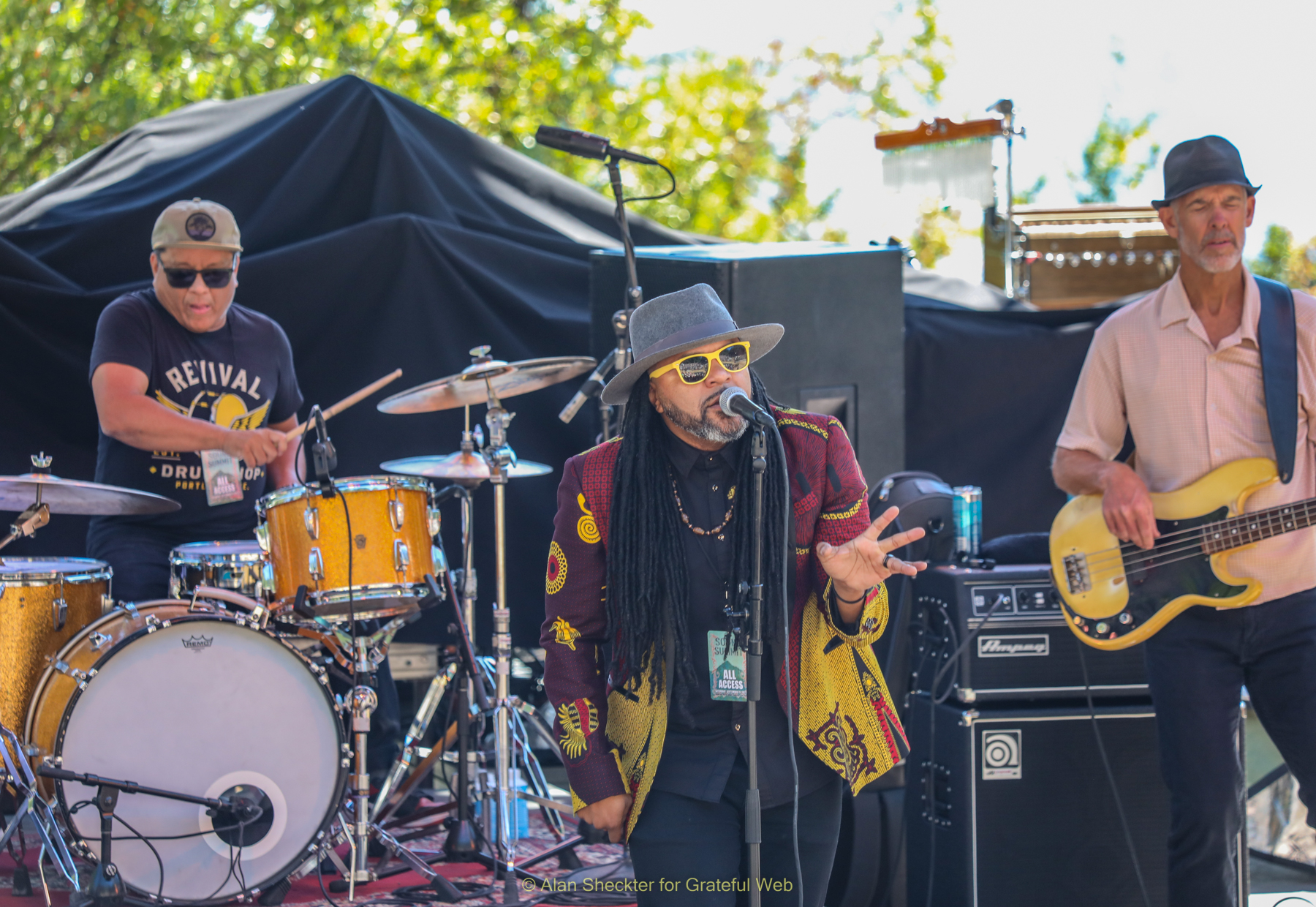 Opening the day's proceedings was Vinyl, a local Marin County ensemble that has propelled themselves to great notoriety over the past 30 years. Featuring four original players – Billy Frates (guitar), Jonathan Korty (keyboards), Geoff Vaughan (bass), and Lex Razon (drums) – Vinyl delivered a fine set of funky, jazzy jams. Andre Cruz joined the band on vocals for the final two songs, including Bill Withers' funk-rocker, "Kissing My Love."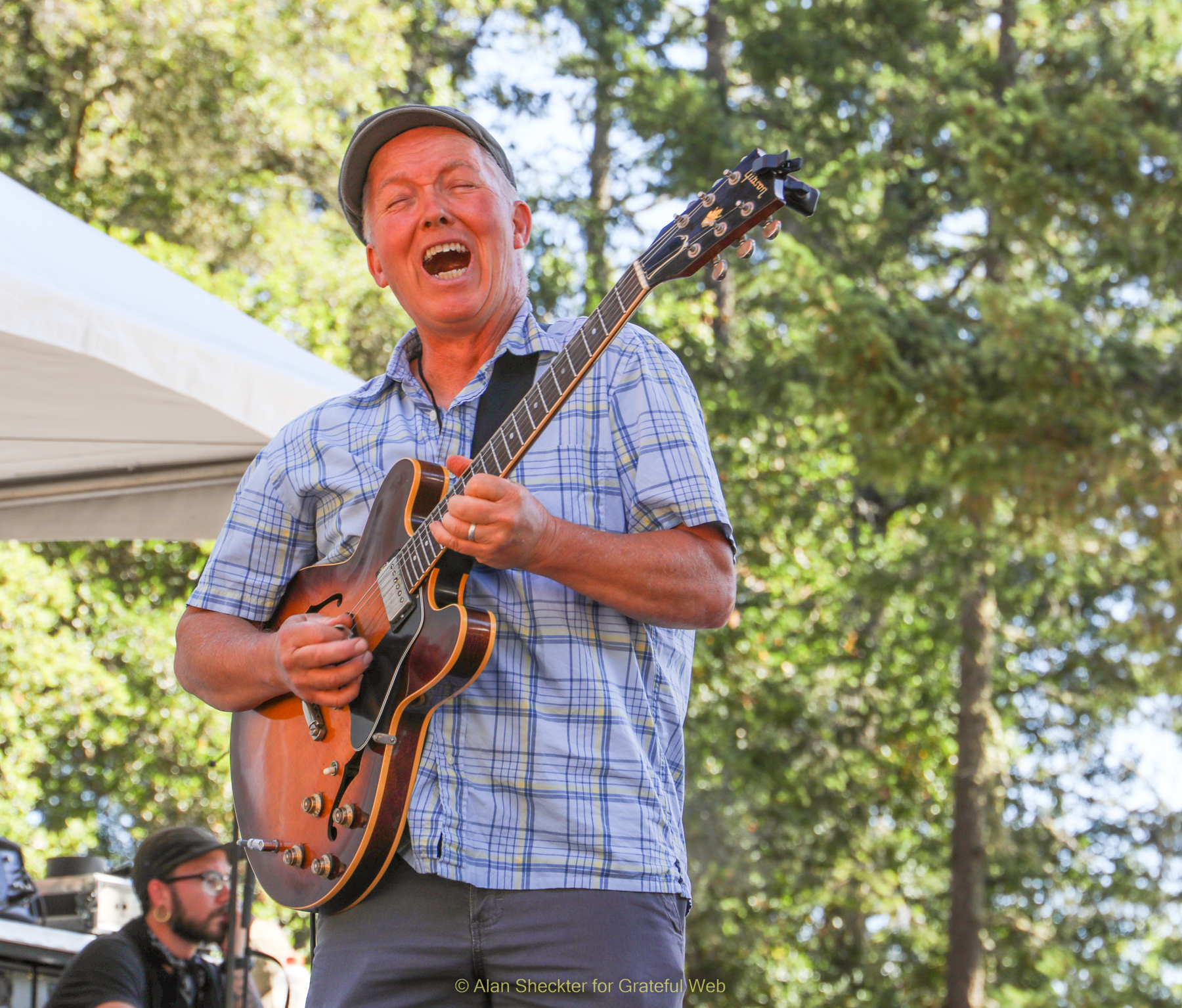 Regarding the journey to the show, the narrow Mount Tamalpais State Park pathways to the extraordinary venue was nicely light of traffic thanks to shuttle buses of attendees that tiptoed their way up the nine-mile journey from Mill Valley, navigating winding byways up to about the 2,000-foot elevation level from two park 'n' rides. After reaching the theater, attendees strolled uphill along forest footpaths lined with a generous array of high-quality food and drink vendors until the trail ended at the top of the stone-seated theater bowl.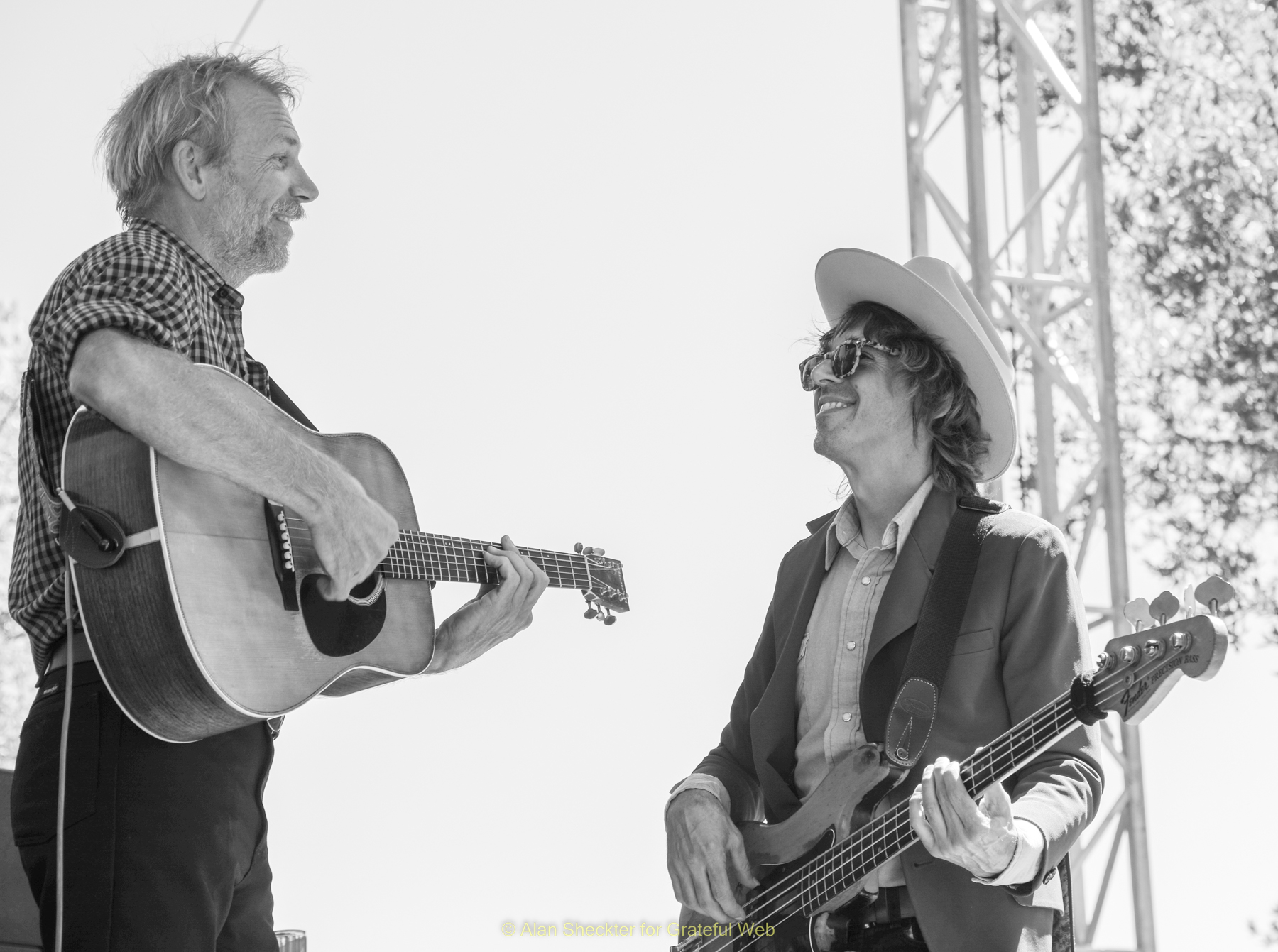 The Roots & Branches Conservancy dedicates itself to the conservation of physical and cultural natural resources. Earlier in 2023, the Conservancy put forth $50,000 to the restoration of the renowned four-mile Steep Ravine Trail, which had been closed to the public for more six months due to unsafe conditions. "Wherever possible," their website states, "we aim to create intersections between the environment, education, and the arts to their mutual benefit."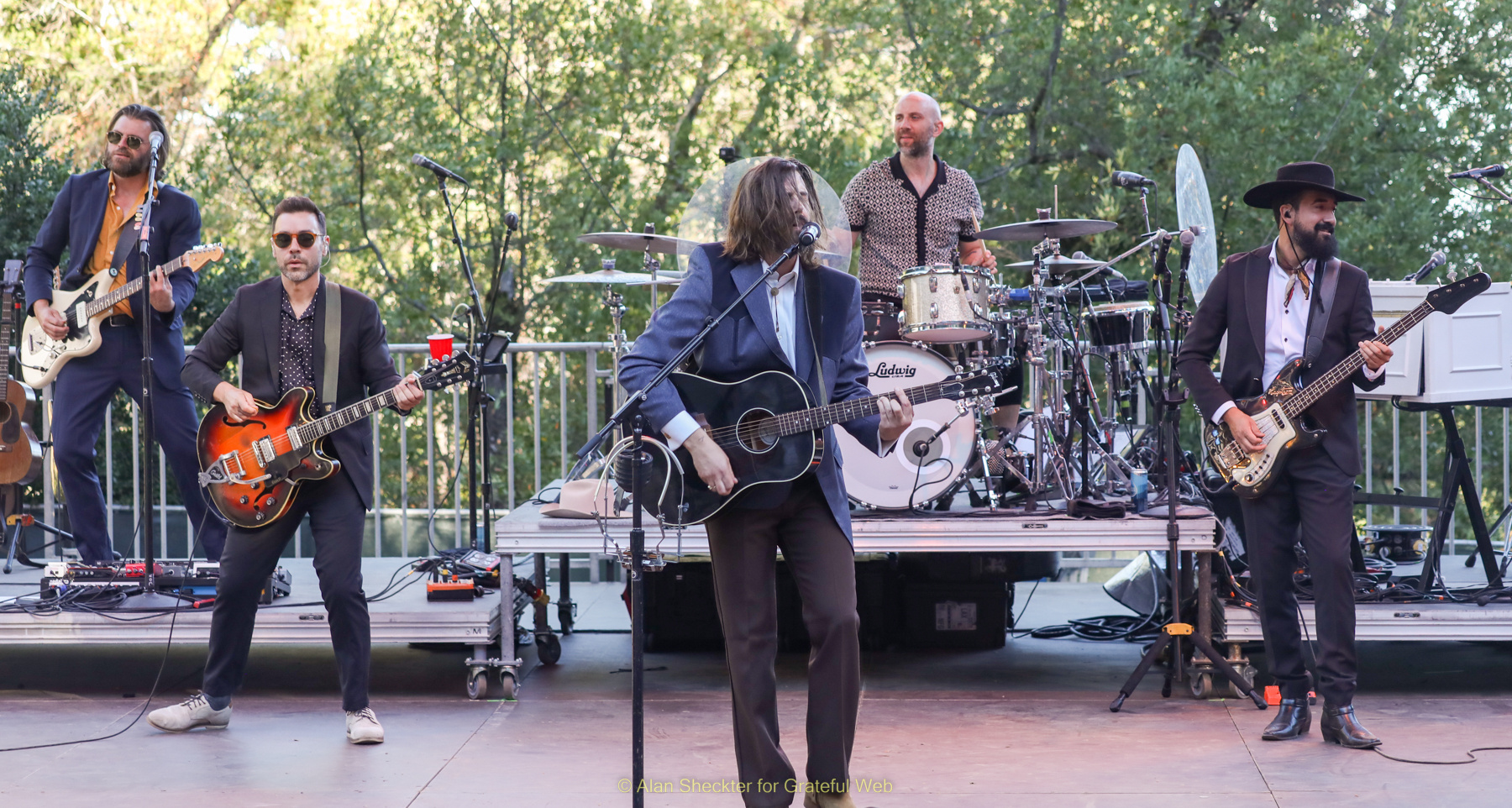 Lord Huron: Love Like Ghosts, Meet Me in the Woods, Mine Forever, Ends of the Earth, La Belle Fleur Sauvage, Fool for Love, I Will Be Back One Day, Ancient Names (Part I), Wait by the River, Secret of Life, When the Night is Over, The World Ender, Ancient Names (Part II), Love Me Like You Used To, The Ghost on the Shore, The Yawning Grave, Way Out There, I Lied. Encore: The Night We Met, Harvest Moon, Not Dead Yet.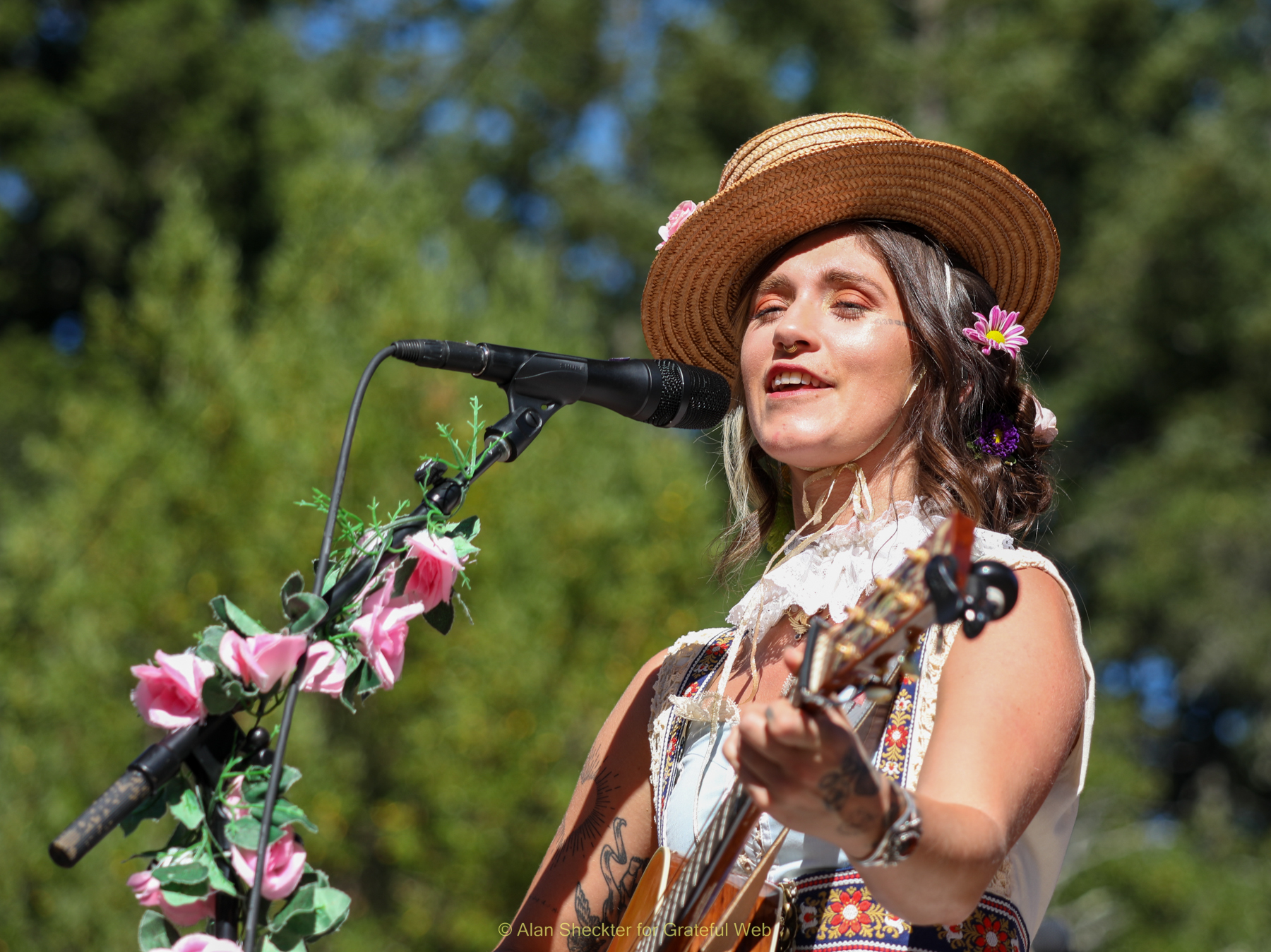 Sierra Ferrell: Making My Way, Silver Dollar, Bells of Every Chapel, Why'd You Do It, West Virginia Waltz, Fox Hunt, Rosemary, Lonesome Feeling, Jeremiah, Years, Far Away Across the Sea, Don't Let Your Deal Go Down, In Dreams. (from printed set list; actual performance may have varied)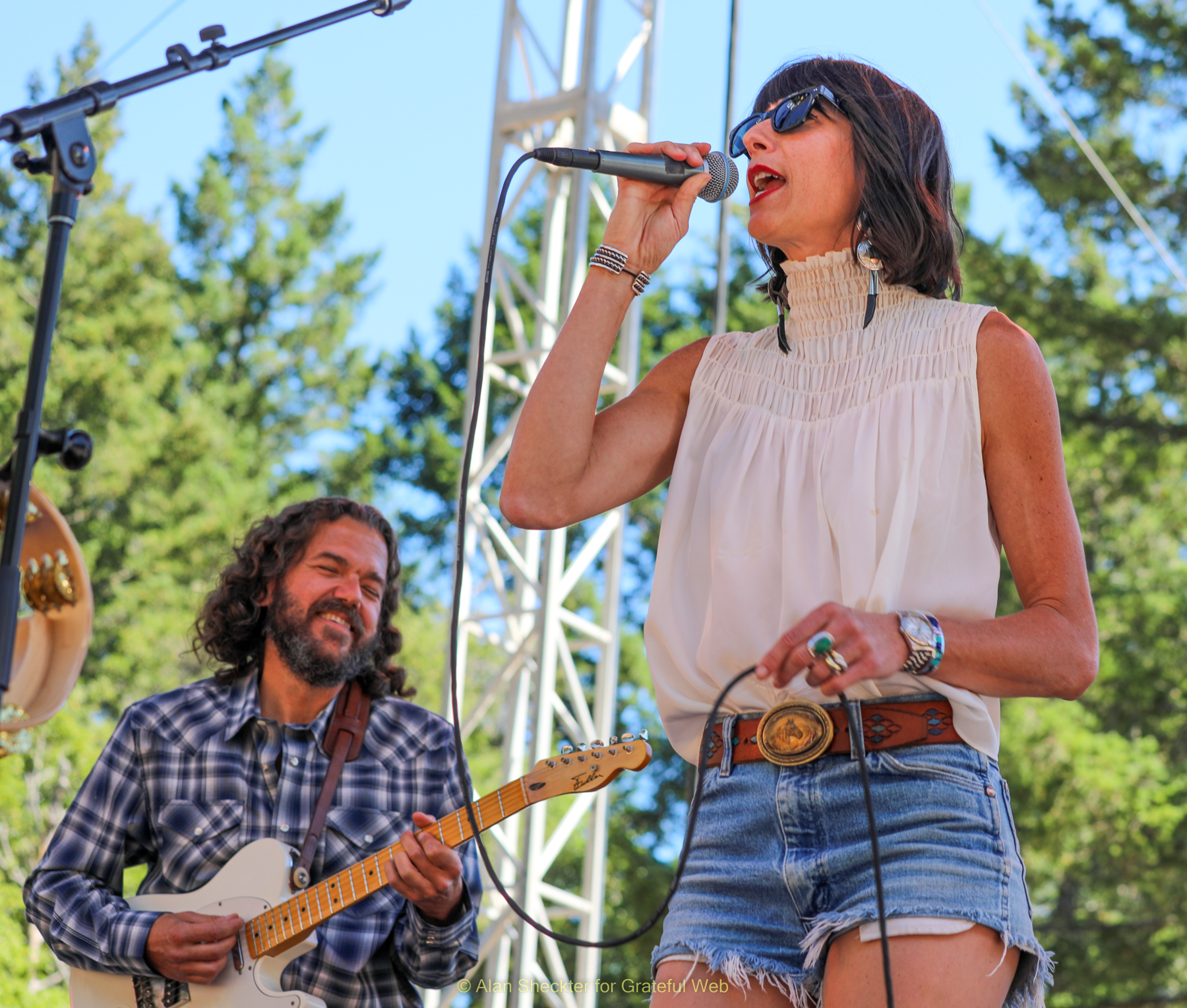 Brokedown in Bakersfield: California Cottonfields, The Root of All Evil (Is A Man), Truck Drivin' Man, Swinging Doors, Unforgetaboutable, Working Man Blues, Hello Trouble, To Rise You Gotta Fall, Okie From Muskogee, Leave the Leavin' Up to You, Stick With Me, Where I Parked My Mind, Squeaky Wheel