The Southern Soul Assembly—an artist-in-the-round performance series featuring JJ Grey, Marc Broussard, Anders Osborne and Luther Dickinson—heads out on its debut tour this spring, with 17 stops beginning March 18 in Chicago and wrapping up April 12 in Washington D.C. The complete list of tour dates is included below.
"It's a bit of a mystery as to exactly what will unfold on the road and on the stage," says JJ Grey. "That's the excitement of it. I'm looking forward to the whole interaction, the whole front porch feel, drinking a beer and hanging out and playing music."
"Epic collaboration," Marc Broussard chimes in.
One thing is for certain though: the Southern Soul Assembly will live up to its name, drawing from the rich legacy of American Southern culture of the players. "Just like food in the South, our music is greasier than most," says Broussard. "The beat is on the backside, generally, because it gets too hot for people to move too quickly." 
 
Each of the four musicians comes to the SSA with a proven track record in the often-overlapping genres of music most closely associated with the South. "That's where we all come from," says Grey, best known as the frontman of Jacksonville, Florida's JJ Grey & Mofro, whose hybrid mix of soul, funk, blues and gutsy rock is sure to find its way to the Assembly's gigs as well. "The South is in each of us."
 
Indeed, each member brings a strong Southern pedigree to the tour. But as Louisiana's Broussard explains, "I'd say we all have a different take on what the South really is. I come from the hub of Cajun culture, distinct in many ways even from New Orleans just down the road. From what I can tell, we all seem to approach writing with groove in mind, for the most part. But the physical locales from which we each hail, as well as the accompanying cultural implications, necessarily prompt us all to approach lyric writing differently."
Broussard, although only in his early 30s, has been making an impact since his first releases more than a decade ago. His albums, including 2007's S.O.S.: Save Our Soul and his self-titled 2011 effort, have all found a devoted core audience that will undoubtedly delight in witnessing him interact with the other members of the Southern Soul Assembly. Anders Osborne, although born in Sweden, is about as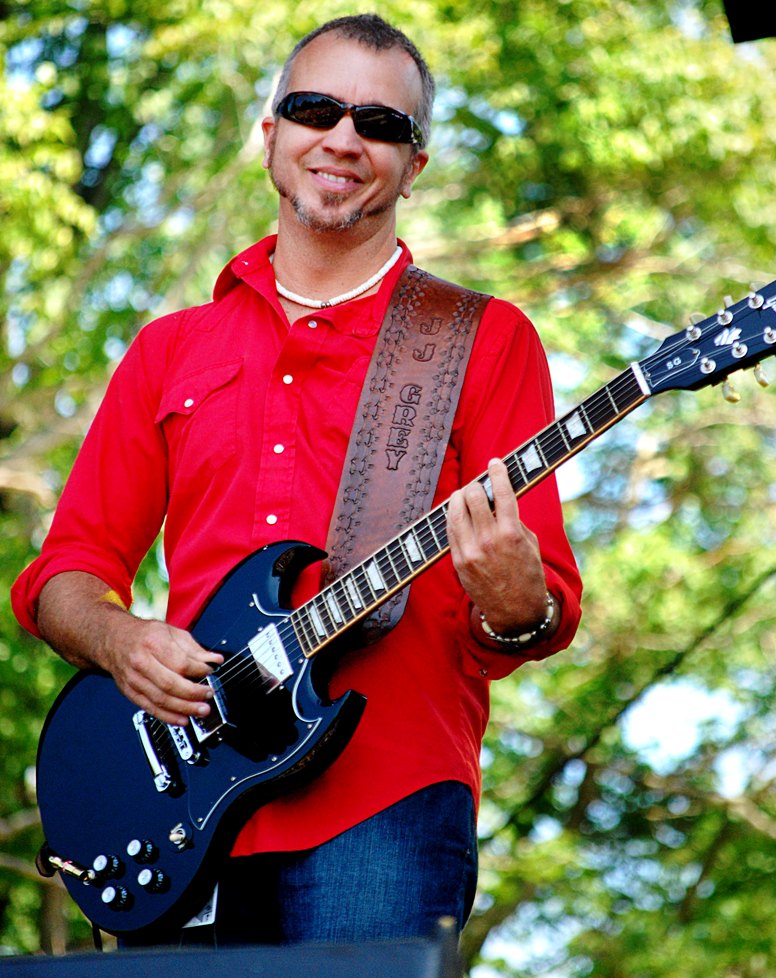 American as it gets, having long ago established himself as a New Orleans mainstay. His recordings, most recently for the legendary Alligator label, reveal an artist steeped in Southern traditions. Luther Dickinson, the Memphis-born lead guitarist and vocalist of the North Mississippi Allstars, is a highly prolific artist who not only keeps the blues alive, but has taken it to new places. And Grey, for more than a decade, has written about the lifestyle and spirit of the South, re - imagining classic soul music for contemporary listeners. Each member of the Southern Soul Assembly weaves spellbinding stories in song, and it'll be a treat to see just what transpires when they meet onstage this spring.
"Man, each of these guys can play," says Grey. "It'll be fun to hand the song off, trade songs and go around the horn. It'll be like, let's work our way through the night and see what happens. Of course, the audience always plays the show with you, and I think that will be especially true with this tour. Each night will feel like a big ole Southern family reunion."
The idea for the band and tour came about, says Grey, because, "Most of us know each other pretty well just from crossing paths on the road. There is a common theme underlying what we each do—it's the South, the landscape and the culture of our surroundings. That theme is present in each of our song collections. But we all have different perspectives," he adds, "and the flavors vary. It's going to be fun, and we're all really looking forward to it."
With each artist uniquely inspired by his deep Southern roots, the Southern Soul Assembly tour promises a passionate, authentic and deeply soulful homage to the rich Southern musical spirit.
Stay tuned for news and more details as the tour approaches.
The complete list of The Southern Soul Assembly Tour dates is as follows:
 
Tuesday, March 18 S.P.A.C.E. Evantson IL
Wednesday, March 19 Taft Theatre Cincinnati OH
Thursday, March 20 War Memorial Auditorium Nashville TN with Kenny Foster
Friday, March 21 Center Stage Atlanta GA
Saturday, March 22 Savannah Music Festival Savannah GA
Sunday, March 23 Suwannee Springfest Live Oak FL
Tuesday, April 1 Saenger Theatre Mobile AL
Wednesday, April 2 WorkPlay Theatre Birmingham AL
Thursday, April 3 Riley Performing Arts Center Meridian MS
Friday, April 4 Manship Theatre  Baton Rouge LA
Saturday, April 5 T-Bois Blues Festival Lacrose LA
Monday, April 7 Texas Union Ballroom Austin TX
Tuesday, April 8 House of Blues - Boston Boston MA
Wednesday, April 9 Norwalk Concert Hall Norwalk CT
Thursday, April 10 Grand Opera House Wilmington DE
Friday, April 11 Carnegie Hall Lewisburg WV
Saturday, April 12 The Howard Theatre Washington DC