Spafford, the improvisational musical wizards from down Phoenix way, swept through Marin County, California, on their latest tour, touching down for a weekend of songs and jamming at Terrapin Crossroads. Impress and conquer they did on night two, Sunday, March 4, with two powerful sets of instrumental ruminations and progressions that within five minutes ignited images of Phish, Pink Floyd, classic Herbie Hancock electro-funk, tender jazz interludes to well, contemporary Spafford music.

A 30-minute sequence of "Electric Taco Stand" -> "Alternate Ending" -> "Electric Taco Stand" was particularly brilliant. The band delivered more crescendos than a symphony orchestra. Time and again, songs and verses quickly elevated and into bohemian jams that had all four bandmates furiously exercising their instruments, coercing and extracting from them all possible aural antics. Which is not to say that the pieces of music were chaotic. The furious array of tones and modulations were always melodic, always interesting, and delivered with precision. And utterly danceable.
Over and over, bathed in bright lights and always in unique and different ways, Jordan Fairless thundered on the bass, Brian Moss exuded grimaces of joy that matched each lead guitar passage he unleashed, as Red Johnson commandeered a whole big chunk of the Spafford essence with endless styles and passages on a whole range keyboards. Not to be minimized, Cameron Laforest's drum work was equally interesting and on point with the rest of the players, despite his still new tenure with the band.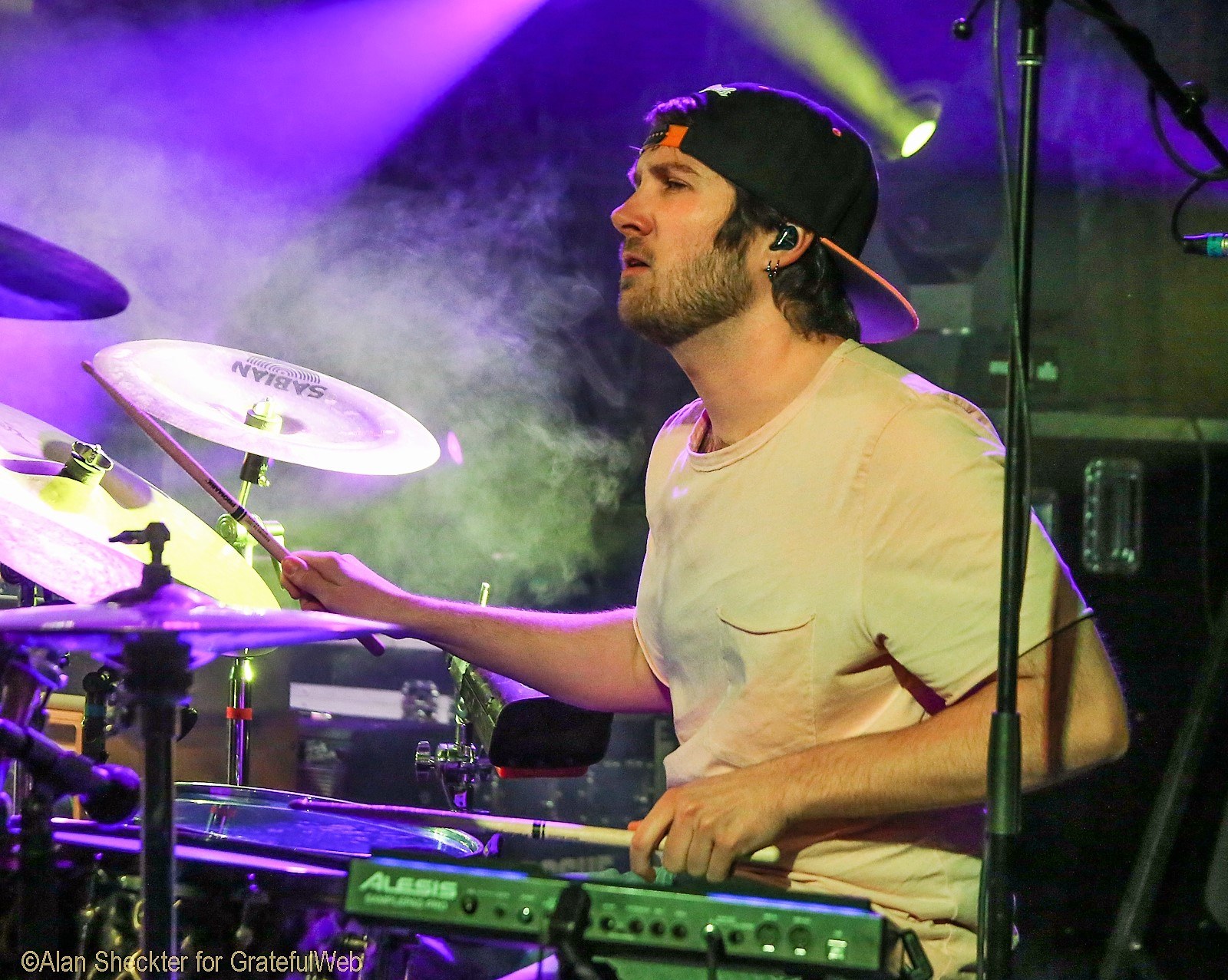 Though Spafford's repertoire includes several Grateful Dead songs, the band decided to forego pulling them out at the venue that The Dead's Phil Lesh runs, with Johnson, indicating nothing but respect and pride for the venue and Mr. Lesh, saying that he figures people hear enough Dead at the venue. They did play one cover, Tears for Fear's 1983 tune "Mad World," turning the four-minute pop single into a 14-minute epic piece.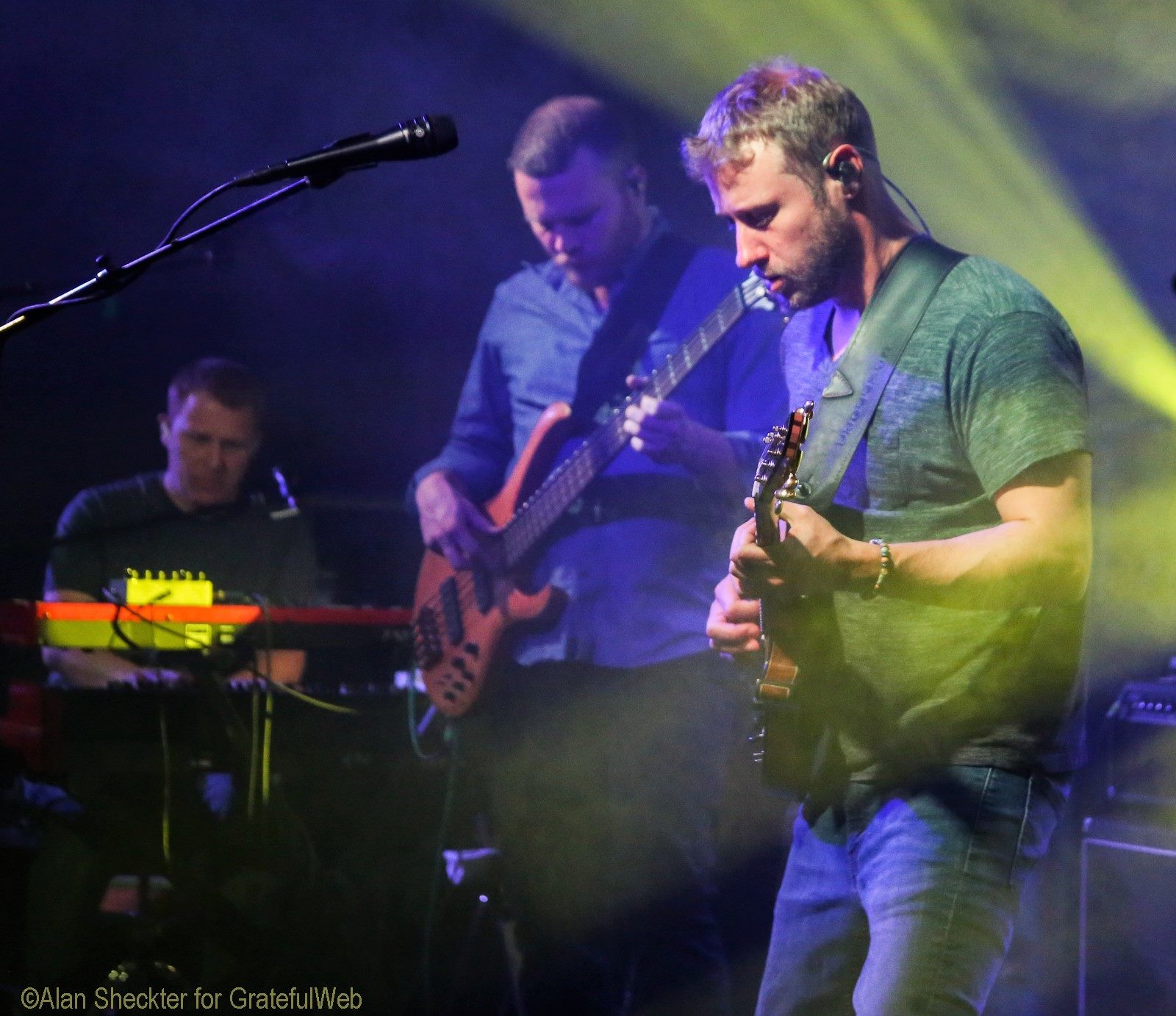 To paraphrase an old Moody Blues lyric that was meant for Dr. Timothy Leary, but is apropos to a Spafford show: They'll fly their astral plane; take you trips around the bay; brings you back the same day.