In 2016, Stephen Inglis followed up a show in Dallas with a private tour of the legendary building at 508 Park Ave., the site of Robert Johnson's second and final recording session.
An acclaimed Hawai'ian slack-key guitarist and vocalist, Inglis had many reasons to feel connected to the legendary Johnson, who listened to a wide array of music. Hawai'ian music was extremely popular when Johnson was recording, and it cross-pollinated with the blues.  The steel bar for lap slide came from the islands along with slack key.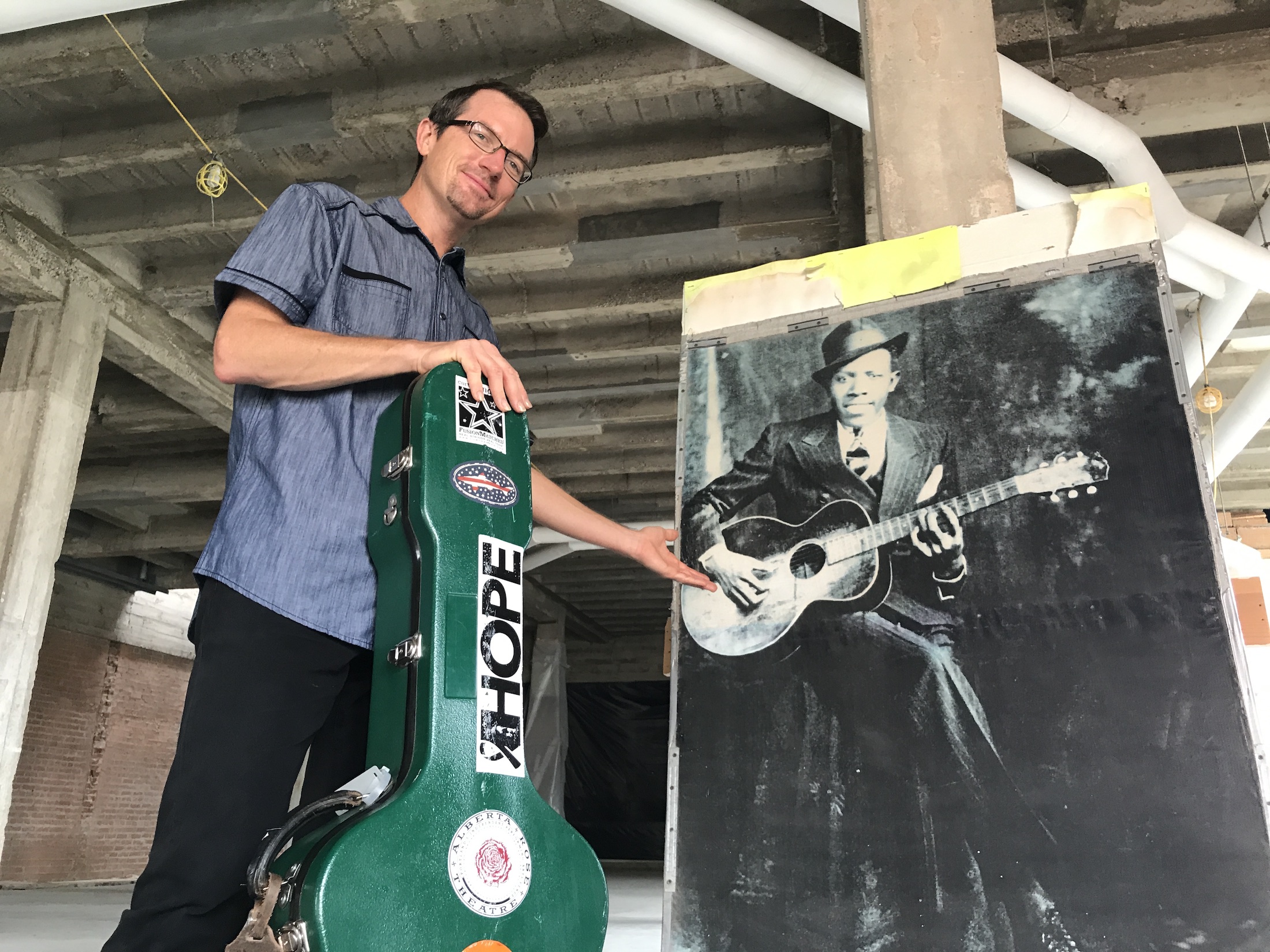 His host at 508 Park Avenue was Pat Bywaters, the founder of the nonprofit Encore Park, which has preserved the building.  As they parted, Pat said, "Music is a river, you dip your bucket in, then put some back."
You couldn't ask for a much better whisper from the universe into the ear of a songwriter.
Here is the live "Music Is a River," recorded by Stephen Inglis, backed by the Stephen Inglis Project: Eric Petersen, bass and vocals; Steven Howells, drums; and Joshua Kaye, Keyboards.  For the studio version, they augmented the sound with harmony vocals from Ginai Hill and the wonderful horn section of Todd Yukumoto on alto, baritone, and tenor sax, and Eldrid Ahlo on trumpet.
The video was directed by Robert Bates, who won a James Beard Award for directing "The Kitchen Sessions with Charlie Trotter" for PBS. Greg Lundsgaard collaborated.  The live performance was recorded at Crossroads at HB Social Club in Honolulu by Lock Lynch, with live sound by Lee Anderson.
Both the video and live versions were mixed by Gary Lux, twice nominated for Emmys for his work with The Jacksons and Frank Sinatra.  The studio version was recorded by Pierre Grill in Honolulu and produced by Stephen Inglis and Eric Petersen.  Both versions were mastered by David Donnelly of DNA Mastering.
"Music is a River" will be available on all the usual platforms.   
A second single with video also directed by Robert Bates, "Nothing Left to Prove," will be out in November.