Steve Earle & The Dukes will release their anticipated Ghosts of West Virginia tomorrow via New West Records. The album centers on the Upper Big Branch coal mine explosion that killed twenty-nine men in that state in 2010, making it one of the worst mining disasters in American history. Its first seven songs were written for and performed by Earle in Coal Country, a play with music about the disaster. Opening to critical acclaim on March 3rd at the Public Theater in NYC, the production was postponed after only two weeks due to COVID-19. Despite its abbreviated run, Earle has received a nomination in the "Outstanding Music in a Play" category for the 65th Annual Drama Desk Awards. Ghosts of West Virginia has received widespread praise with Rolling Stone stating, "Like the best of Earle's early work, Ghosts of West Virginia is an album that gets the details right," while the Associated Press said "Earle's empathetic attempt to address the divide has resulted in one of his best albums." In their 4 out of 5 Star review, American Songwriter called the album "... one of his most potent ever which, in a career with 20 releases is saying plenty. Ghosts of West Virginia displays once again that Steve Earle is one of America's most captivating, unvarnished, provocative and talented singer/songwriters."
Today, Billboard has premiered Ghosts of West Virginia in its entirety. Listen to the album in full, a day ahead of its release.
Earle will commemorate the release of Ghosts of West Virginia with a live, solo performance of the full album and post-show conversation online tomorrow, Friday, May 22nd at 4 pm ET/1 pm PT. Tens of thousands of hardworking, never give up, one day longer sisters and brothers in the Labor Movement from across America have been invited to attend the virtual concert experience.
The Union, God, and Country-Saluting Labor event will be simulcast on Steve Earle's official Facebook and YouTube platforms and shared with the United Mine Workers of America, United Steel Workers, International Brotherhood of Teamsters, and the American Federation of State, County and Municipal Employees, American Federation of Teachers and others. During the post-show Q&A, Steve will answer questions from union members about the new album, his thoughts on the labor movement, and more.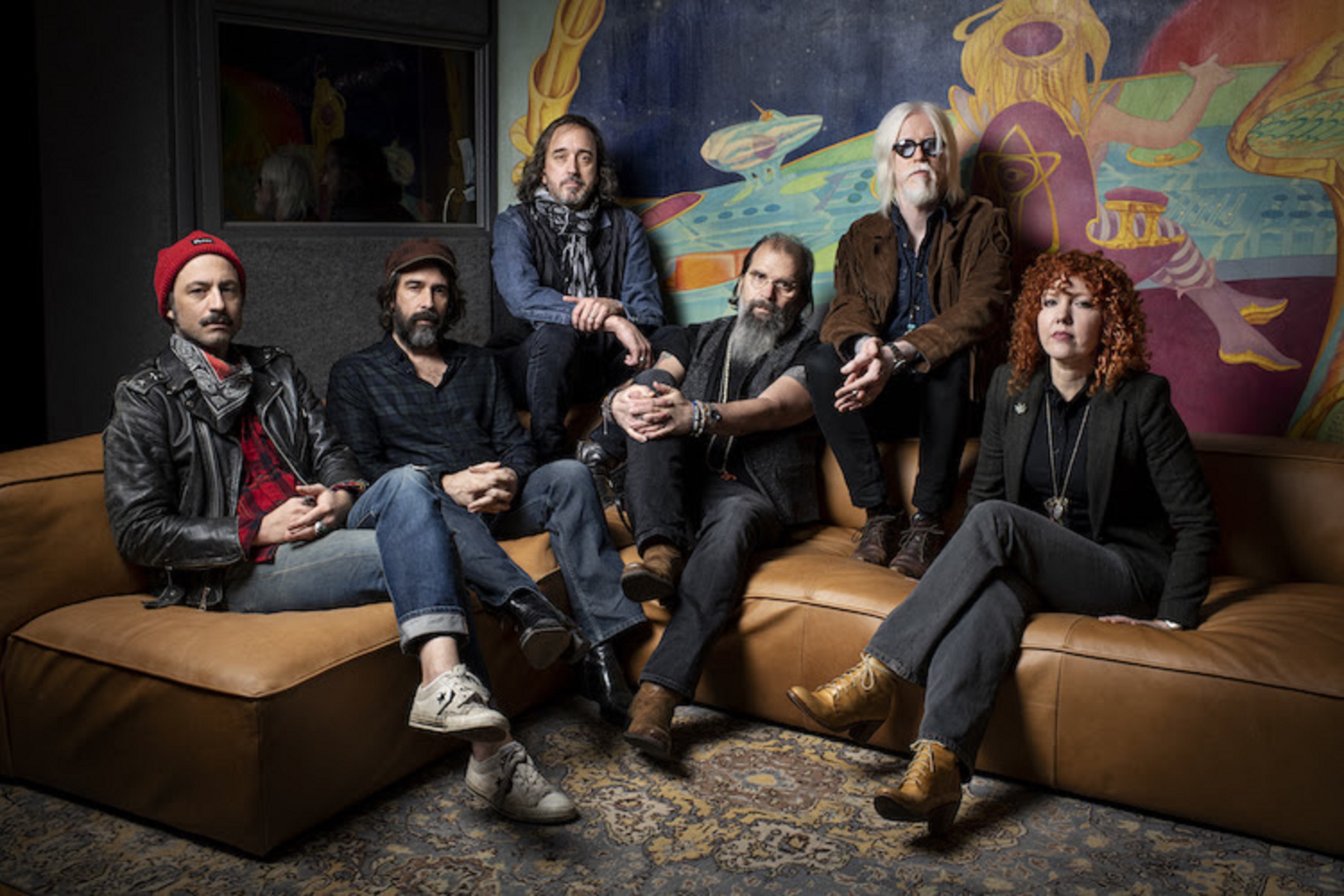 Phil Smith, Director of Communications and Governmental Affairs for the UMWA says "Steve Earle has long captured the true blue-collar spirit in his music, but with this album, he has also captured the struggles of West Virginia coal miners who put their lives and health on the line every single day – far too many of them without the protection of a union contract. The choice coal operators give to nonunion miners is not whether they want a union or not, it is whether they want a job or not. The miners at the Upper Big Branch mine voted against organizing a UMWA Local Union on two separate occasions as a result of campaigns of outright fear and intimidation by their employer, Massey Energy. They knew their mine was not safe. But they needed the job. That was the choice they had. God Bless those miners who lost their lives that terrible day in April and God Bless their families today. It IS about the blood."
Lisa Jordan, Director of Education/Membership Development of the United Steel Workers adds "Steve Earle knows the value of working 'union' in terms of health and safety, and wages and benefits. Most of all, he knows the voice of union labor. Whether from the workers or the family of miners who have died, his songs show a true understanding of the texture of their lives, the realities, and the significance of coal mining in this often-forgotten part of America. This performance will salute all those that have to go to work every day to support their families and to make sure America runs-the nurses and laborers, the steelworkers and teachers, the public sector workers, and tire-builders, the teamsters and the grocery clerks, the mineworkers and the academics. All those that believe in democracy in our communities and workplaces, this is for you."
In ten deftly drawn, powerfully conveyed sonic portraits, Earle explores the historical role of coal in rural communities. With Ghosts of West Virginia, he says that he was interested in exploring a new approach to his songwriting. "I've already made the preaching-to-the-choir album," he says, specifically alluding to his 2004 Grammy Award-winning The Revolution Starts...Now. As anyone politically attuned as Earle understands, there are times when the faithful need music that will raise their spirits and toughen their resolve. But he came to believe that our times might also benefit from something that addresses a different audience, songs written from a point of view that he is particularly capable of rendering.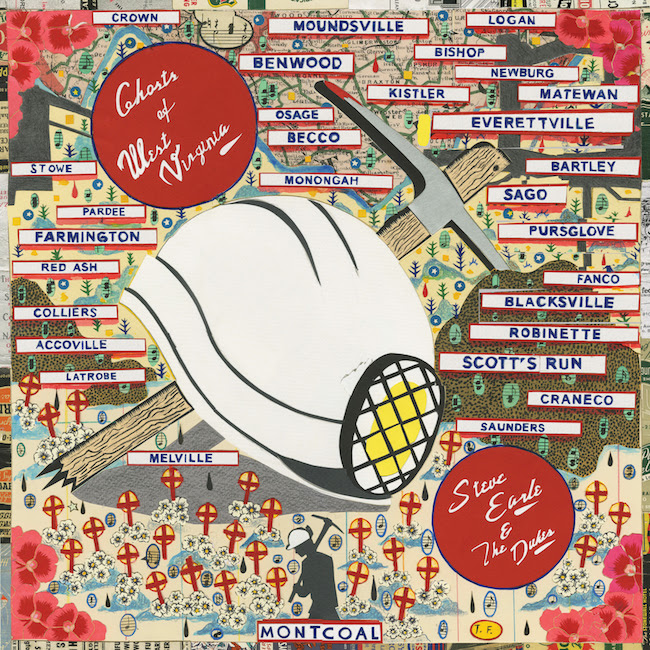 "You can't begin communicating with people unless you understand the texture of their lives, the realities that provide significance to their days. That is the entire point of Ghosts of West Virginia. I thought that, given the way things are now, it was maybe my responsibility to make a record that spoke to and for people who didn't vote the way that I did but that doesn't mean we don't have anything in common. We need to learn how to communicate with each other. My involvement in this project is my little contribution to that effort. And the way to do that — and to do it impeccably — is simply to honor those guys who died at Upper Big Branch," says Earle.
Steve Earle's Ghosts of West Virginia will be available across digital retailers, on compact disc, and standard black vinyl. A limited Yellow & Blue West Virginia Swirl colored LP edition will be available at Independent Retailers. An extremely limited to 500 Smoke/Coal Colored Vinyl Edition autographed by Steve Earle is available for now via NEW WEST RECORDS.